We have found some excellent Black Friday deals that are live now! We'll add to this list through Thanksgiving Weekend. Check back often to see what we have discovered.
We will have a NEW list for Cyber Monday.
Note: We receive compensation from purchases made through some of the links in this post. Prices and availability are subject to change.
Black Friday Deals
What can we say that has not already been said? Here is an excellent shirt for the runner in your life. Out it together with this half zip. And these Align hi-rise pants with pockets for her will sell out quickly because they are buttery soft.
We have an unbeatable deal for you. The forms you need when your child turns 18 (here's why you need them) at an unprecedented 25% off. Here is our link. Follow the link and then enter our promo code at checkout GFBLACKFRIDAY.
This deal expires on 11/28. You can buy the forms now and have your 18-year-old sign them anytime.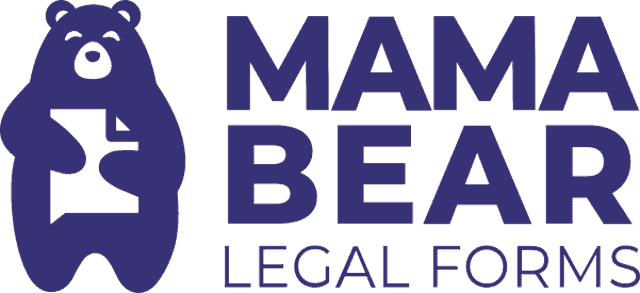 There are many Tile Bluetooth Tracking Device styles to choose from, but, whatever you do, get at least one to prevent your teen or young adult from losing their keys, wallet, phone…etc., They are compatible with Android and Apple devices, and with the current sale, NOW is the time to buy.
Big savings on the site, and Grown and Flown readers take an ADDITIONAL 20% off with GNF20 at checkout (a limited-time-only offer, some exclusions apply). 
Bombas wins ALL of our FEEL-GOOD points for the highest-quality gifts that give back. Their everyday essentials (socks, t-shirts, underwear) are comfortable, durable, pretty, and last for years. Plus, they donate an item to help the homeless on your behalf for every item purchased.
Having a safe place for a cell phone to rest is essential for safe driving. This is a highly rated model. Save 44%.
Super, super comfortable and really popular right now. Reduced by $10 and double dip by taking another 25% off with CYBER25. More styles on sale also.
This is a well-priced and versatile sweater available in many pretty colors. Save 30%.
We love Minted for their holiday cards, personalized note cards, and photo gifts, and this is a great time to hop to their site. If you have a pet lover in your family, you might consider making this cute pillow for them.
Check out Minted's Annual Gifts Event from 12/6-12/11 where customers receive 15% off their gift purchases with code 2022GIFTS.
These wildly-popular personal alarms were designed by women for women. Save 30%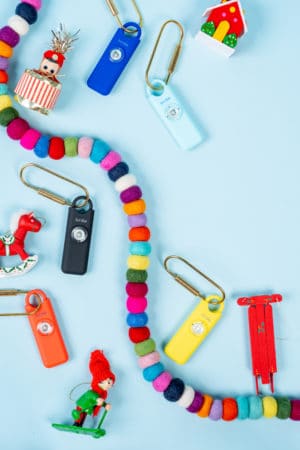 If you have a sport fan in your family and/or a college student, you will want to hop over to Fanatics to buy them the gear, apparel, footwear and gifts from their favorite team. Fanatics is the #1 site for all things sport and manages many of the back offices of college bookstores. Save 30% site wide.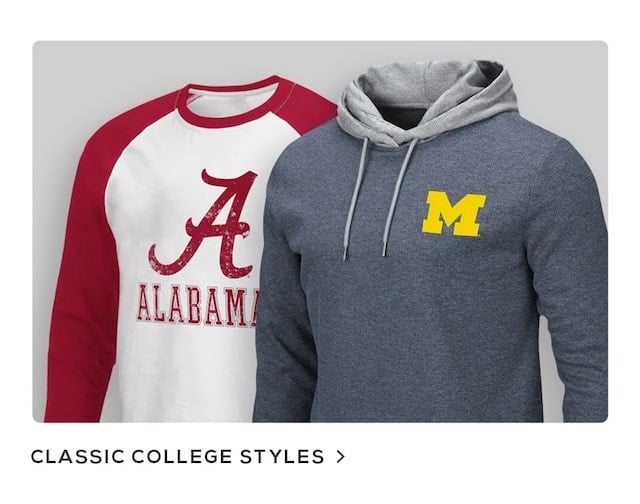 Kendra fashion jewelry is discounted by 40%.  Beautiful pieces for your daughter at great prices.
if you or your teen need a new laptop, the 2020 version of the powerful and compact Apple MacBook Air is discounted by 20%.
These thick comfy slippers are non-skid and safe to use in the bathroom or gym. They wrap around feet in an ergonomic design, creating a massage feeling for indoor or outdoor use. Save up to 53%.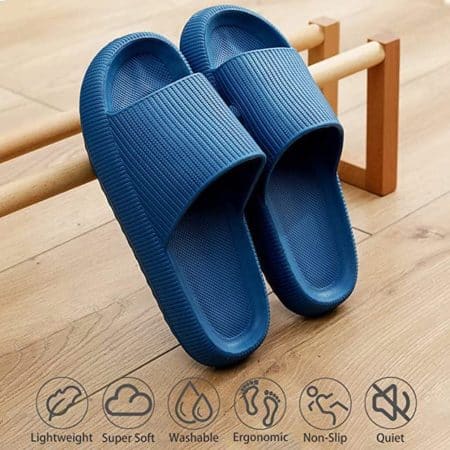 Top-rated gaming headset if being offered for 50% off today.
These are the single most comfortable shoes you will ever wear. We have bought them for our sons, daughters, husbands, and moms, and they all LOVE them. Casual shoes, athletic shoes, and apparel are part of the Allbirds product line of sustainable manufactured clothing and footwear. Save up to 50% on select styles.
You will never need to buy expensive coffee again when you make your own heated and steamed milk in this ingenious frother.  I use mine every morning as a perfect way to begin my day. Save 32%.
1/4 zip pullover sweaters are popular with our sons, and Vineyard Vines has long been one of their favorite brands. These come in many colors and now save 40%.
This Belkin magnetic wireless charger stand is compatible with the Apple iPhone 14, 13, and 12 Series, and certified MagSafe Cases. Save 20%
We are big fans of the Levoit air purifier in the larger size and think this mini version would be a fantastic gift to use in an apartment, bedroom, or office. With genuine HEPPA filters, smoke, allergies, pet dander, and dust. There is also a pad where a few drops of essential oils can be applied to add aromatherapy. Save 15%.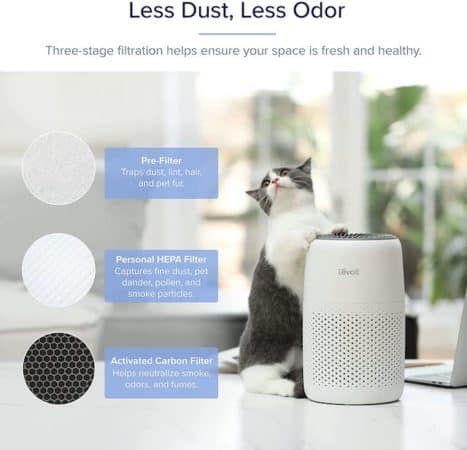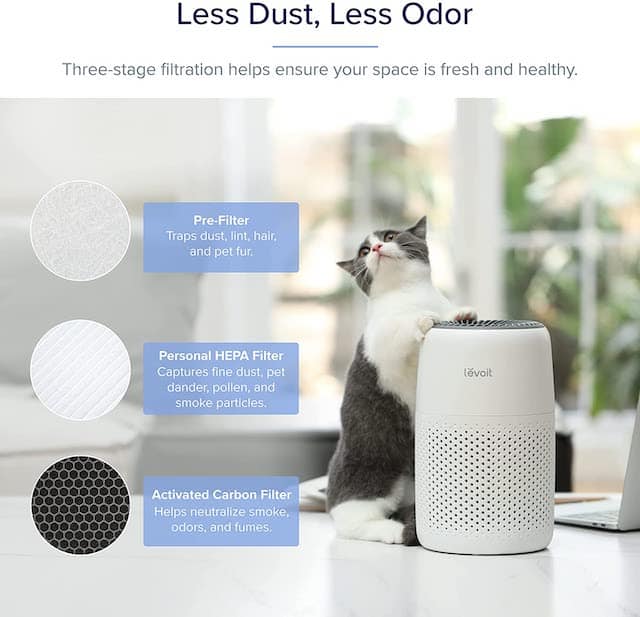 Drop a fizzy ball into the tub and watch it dissolve. Rich in cocoa and shea butter. Save 30%.
Top-rated headphones are noise-canceling and very durable. Save 25%.
This is a great deal. Everyone can match now for $20 a pair or less.
This is the most recent version and Amazon's choice for a Kindle paperwhite. Save 32% while they last.
The Smartish brand for iPhone cases is even better now that it has a built-in holder for case and three cards.  They are highly durable and will protect an expensive phone which is why they earn top ratings. Now, save 25%
The Bed Shelfie solves the problem that most elevated dorm beds face — there is nothing high enough to serve as a nightstand for glasses, phones, books, etc. Save 15%.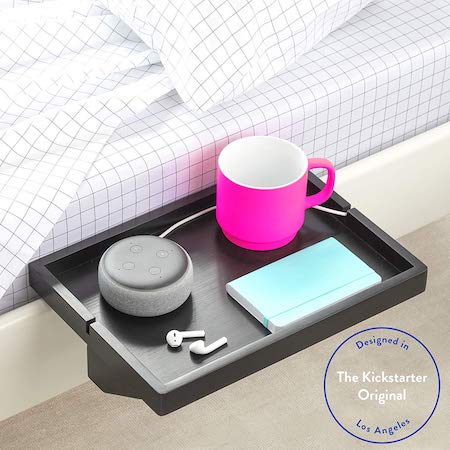 This mini food warmer is perfect for taking a hot meal on the go. Available in several pretty colors. Save 33%.
This Advent calendar combines one of the most popular toys and movie franchises. Save 20%.
These are plush, colorful, and affordable. Buy 1 at 10% off. Buy 2 at 20% off. Buy 3 at 30% off. Buy 4 at 40% off. Buy 5+ at 50% off. Any size, any color combination. Use code SLUMBER22.
The Oodie ("hoodie" without the "h") is a MUST. These wearable blankets from Australia are longer, fluffier, and cuter than the competition. They are worth every penny. Plus, consider the ones you will save if you shop their sale.
Up to $40 Off Adult & Teen Oodies. Up to $25 Off Kids Oodies, PJs, Loungewear, Sleep Tees & Blankets. Up to $30 Off Robes. Up to $327 Off Bundles.
Save up to 50% sitewide on the Last Call collection and 30% off sitewide.

Quince will have 24-hour flash sales from 11/25-11/28, so check back daily for new deals. We love their affordable cashmere pieces like this hoodie and jogger set — beautiful gifts for men and women.
Quince's shipping cutoff for Christmas delivery is Sunday, December 11. Customers must order by 5 pm PST on December 11 to guarantee delivery by December 24.
Does your teen want headphones this Christmas? Sony has a wide selection at many price points. Save up to 42%.
This is the new updated Revlon that everyone wants in the mint color. Save 35%. If you don't need the 2.0 upgrade, you can get the 1.0 version for under $30 because it's 25% off right here.
A selection of Molton Brown's signature body washes. They smell amazing-pick your favorite. These are great as stocking stuffers. Save 25%.
These are a great deal at 15% off. They will only set you back $8.49. Get one in every color.
This wall-mounted jewelry closet has space for all numerous pieces, plus it has a full-length mirror. Save 19%.
88% 5-star reviews. This is an excellent deal-46% off. Lots of colors.
Compact size, big audio. Get them while you can. Now 30% off or 50% for the blue.
Deeply discounted and highly rated. Save 60%
Crazy socks patterns are in fashion, and Happy Socks makes the best designs and quality. 25% off now on select styles.
Everything you need to get started. Save 9%. If you prefer the camera without the bundle, the white, lilac, and blue are up to 25% off.
Shop here for iconic sunglasses. Save 20%.
These are very popular with teens and college women. Save 50%.
Just the best hand salve out there for winter-chapped hands.
Who doesn't love a great set? This limited-edition holiday set includes a 4-piece skin-rejuvenating routine that includes moisturizing cleanser, hydrating moisturizer, hyaluronic acid serum, and retinol serum-in-cream. 30% off sitewide. Here are all their other sets.
Stock up on this Faherty best-seller basic. Wear under anything and everything. Some of these are already reduced with an additional 25% off at checkout.
This best-selling classic is soft, comfy, and generously cut. 5 great colors. Get 25% off through 11/28.
A favorite from Longchamp is this durable, indestructible, water-resistant nylon tote trimmed with richly textured leather. 28% off.
These cases are so pretty. The Black Friday week deal is 15% off one, 25% off two, and 30% off three.
Design your own bracelet — one of Baublebar's best sellers. And right now, get 30% off with code BB30.
This is a great time to get an Echo or to upgrade to an older model. Shop smart home bundles, too. Save 62%.
The whole range of Theragun massage devices is between $40 and $150 off.
One of our favorite nail care brands has discounts on many products. Save 15% on Infinite Shine.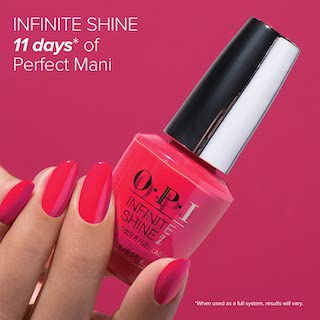 From Bandolier-when you need a little more than a phone case, and you want your hands freed up. Going out on the town: you can fit cash, credit cards, and other essentials: attachable purse or hand-held wallet-your choice. Black Friday — the more you spend, the more you save.
Tumi hardly ever discounts, and their products are top quality, smartly made, and sharp looking. Their International Expandable 4 Wheeled Carry-On is also a fantastic piece at a great price. Save 40% on both.
Our favorite brand for air purifiers also makes fantastic humidifiers. Add a few drops of essential oils to add diffused scent. Save 10%.
Our favorite slim coffee maker. Save 50%.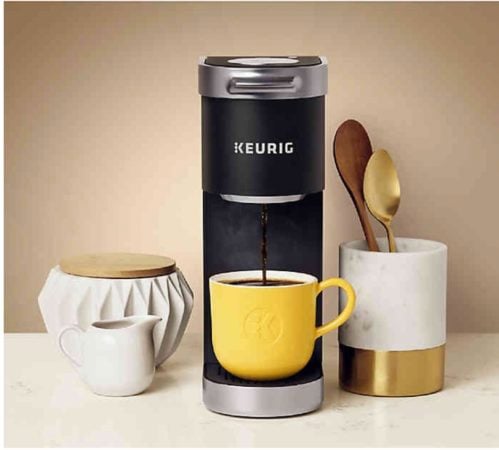 This set is one of Tommy John's top sellers. So comfy. 30% off sitewide.
These excellent robot vacuums are genuinely fantastic. Save 25%.
These are rarely on sale and are just about the most comfortable thing you can wear. Save 31%.
This set is 65 feet plus remote-controlled. Save 47%.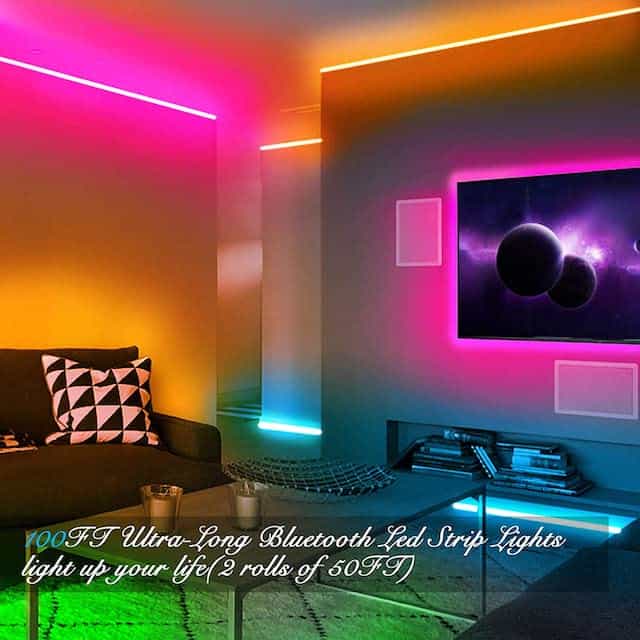 If there is ever a cuter way to make waffles, we haven't found it. Save 20%.
Everyone's favorite comfortable slipper by UGG. Right now, some colors are 50% off.
Super soft and waffle-textured wrap with pockets and a tie waist-many colors from Sunday Citizen. 25% off site-wide.
Here is a way to stream shows and movies from Netflix, Disney+ Hulu, and HBO Max with the Amazon Fire Stick. Save up to 50%.
Do you have an off-to-college senior who would love to find a few dorm items under the Christmas tree? Dormify has a great sale now on lots of college-ready merchandise. Save 30%. Use code CYBER30.
More Holiday Gift Lists: