We have found some excellent Black Friday deals and will add to this list all the way through Thanksgiving Weekend.  Check back often to see what we have discovered.
We will have a NEW list for Cyber Monday.
Note: We receive compensation from purchases made through some of the links in this post. Prices and availability are subject to change.
Black Friday deals
Lululemon and Black Friday are a match made in heaven. This is the brand of workout and leisure wear your daughter has on her list. Popular styles, sizes, colors sell out fast. 
This is a great sale on super-popular Hydroflask water bottles. Save 25% site-wide (some exclusions.)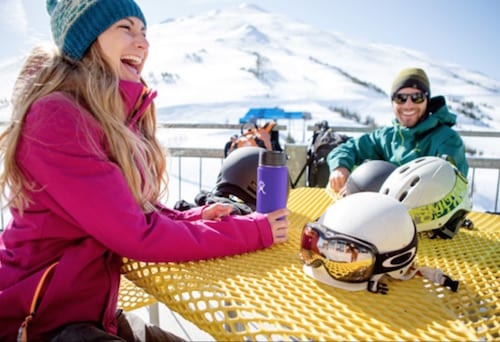 If your daughter is a devoted Glossier makeup and skincare user, you will NOT want to miss this sale with 20% off site wide for all her favorites.
Looking for dorm or apt furnishings? 25% off site wide with coupon code BLACKFRIDAY25
Wirelessly charge iPhone 8-13 and/or AirPods with this magnetic charger which is faster as the magnet aligns to the devices. Save $7
Is Shop Bop your teen's go-to for the latest fashion trends? With an enormous variety of designers, this is a great site for fun apparel and accessories. Save up to 50% with code HOLIDAY
OPI is one of our favorite nail polishes and you can save 30% on it and other premium beauty products.
Black Friday only – 15% off everything plus free shipping. These personalized note cards are a great gift for anyone on your list.
Once you have used an electric toothbrush, you will never want to use a brush without power. This top brand is rechargeable so you never have to worry about replacing batteries. Save $60
We love Pottery Barn Teen for their well-made furnishings, on trend designs, and their commitment to sustainable production. Now save up to 50%
This compact air purifier is excellent for a small space like a dorm or college apartment. According to the manufacturer, "Ease sneezing, congestion, and other allergy symptoms caused by airborne contaminants. The H13 True HEPA Filter works alongside the Pre-Filter and High-Efficiency Activated Carbon Filter to capture 99.97% of airborne particles 0.3 microns in size, such as dust, smoke, pollen, odor."
Save $15 on this highly-recommended brand.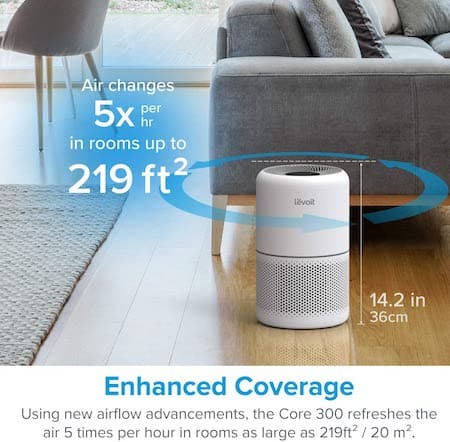 Dick's is one-stop shopping for all the apparel and footwear-needs of your teens and college students, including this GREAT BUY on collegiate hoodies. Save up to 50%
A surge protector is a must-have for dorm rooms and can be a life-saver with every family member needing to recharge their devices.  Belkin is a top brand. Save up to 35%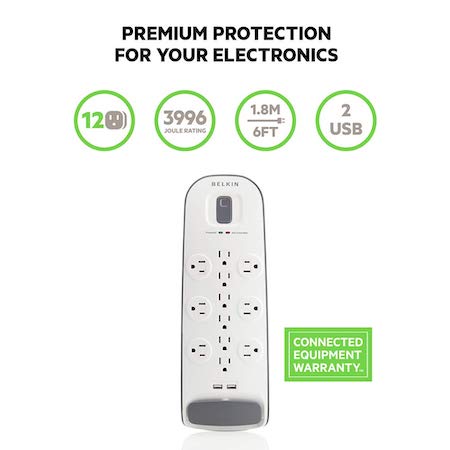 Great workout gear that is rival to Lululemon in popularity. Up to 70% off!
Looking for an air fryer, blender or new cookware? Ninja brand is discounting their great products up to 44%.
Apple AirPods are game-changers and your teen would love to get them this Christmas. Save $79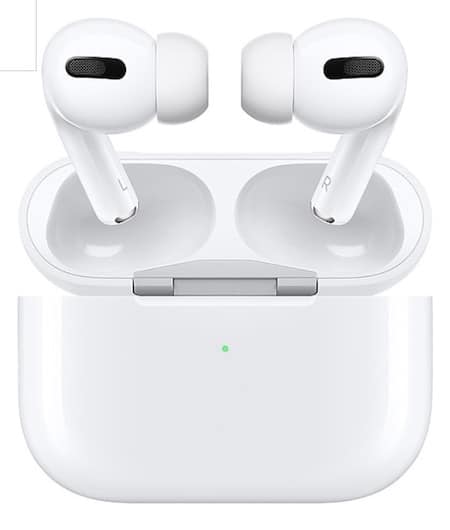 Is your teen or college student begging for an Apple Watch? Save $290 on the Series 5, not the newest watch but one that still has incredible features including built-in cellular service to call, text, or email without your phone nearby. It has a GPS, is waterproof, monitors your heart, and lets you store music/podcasts. Save $290!!!
This is the go-to site for your teen or college student who is obsessed with a pro team and/or any of 500 NCAA teams – amazing selection! Save 20% on orders over $75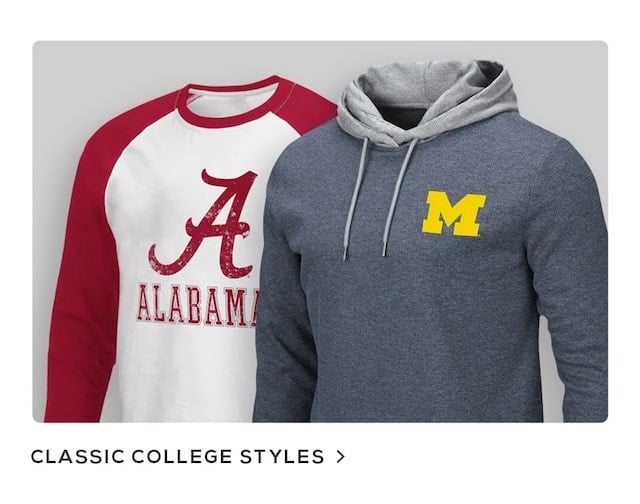 This air purifier gets top reviews and can help keep a cleaner environment for your family. Also, helps remove odors. Save $60
If you have a college student who could use some apartment furnishings or a soon-to-be student who needs everything for their dorm next year, head over to BBB to see what is already on sale, 20-25% off.
If you're thinking of t-shirt quilt for your teen – a great grad gift, BTW – TODAY is the best time to buy one at 50% off with BLACKFRIDAY21
We love this store in NYC and think they have beautiful clothes, shoes, and accessories for men and women. Now save 40%
Here is where you can find the widest selection of subscription boxes to match your teen's interests. Save up to 25% off.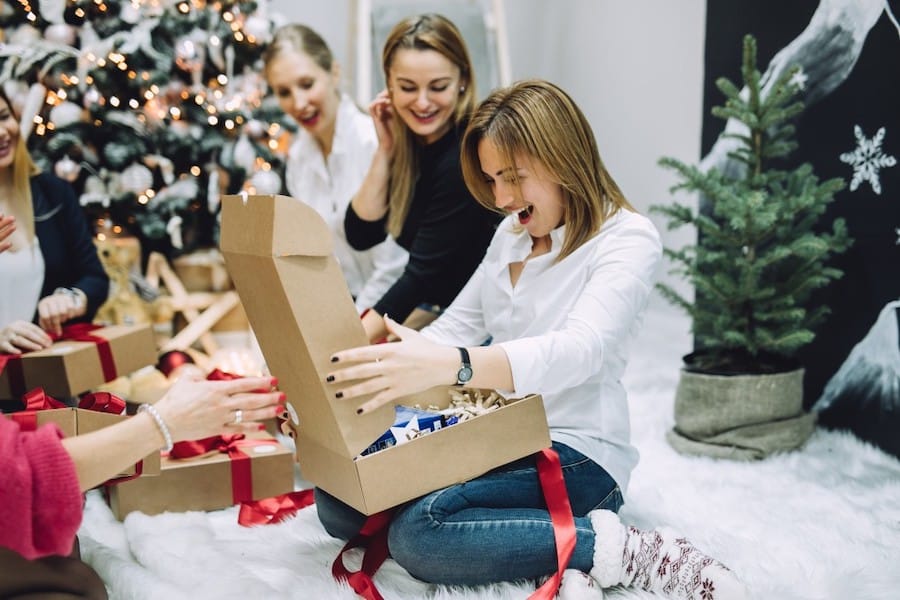 Giving your teen a subscription to this fun sock retailer will be a fun gift that keeps on giving. Now save up to 20%.
If you have been wanting to try out this super-popular subscription box, NOW is the time.  Save 40% off your first box.
Save (even) more during Kendra Scott's best sale ever with exclusive daily deals, now through November 29!
Check out the savings of up to 60% off at Backcountry for fantastic deals. You can also find apparel and gear from Patagonia, one of our very favorite brands, at impressive discounts.
Allbirds shoes never go on sale but NOW, when you buy one of their "Holiday Gift Kits," you will find impressive savings when you purchase the shoes with leggings for women or shorts for guys. There are several other cute gift kits with other wonderful Allbirds apparel.
This popular jewelry site has a great sale now – up to 50% off. Take a look at the wonderful options in engraveable jewelry.
We have never seen more beautiful cookware and bakeware than the ones that Caraway makes. Available in several colors. Save 20% site wide
These unique fire pits have become popular and now, save up to 45% on the bundles with everything you need for your backyard set up.
This gaming headset is well-priced and now, an even better bargain. Designed for all-day comfort, it is around 40% lighter than other headsets. It also features a bendable noise-canceling microphone so that background noise is reduced. Save $20.
This wireless speaker gets top reviews and your teen would love this gift.  Durable and compact with great sound quality. Save $5 on select colors
If your teen or young adult cares about staying in shape, save $80 on these adjustable dumbbells which get the top reviews. Perfect for working out at home.
Do you have a biking enthusiast? Save 40% on lots of great gear and apparel.
Great time to pick up a planner for 2022 with favorite, Erin Condren. You may have a hard time deciding on the style and cover design as there are so many to choose from. Save 30%.
Aviators are classics and these are available for a great price. Save $61 on these and shop all Ray-Bans and find some excellent deals.

This super-popular blow dryer and styler is a great gift for your daughter. Save $25.
You will be so glad you decided to give one of these amazing blenders, especially if your teen or young adult wants a smoothie or green drink as part of their daily diets. Save up to 27%.
If your teen needs a new winter jacket or other gear for colder weather, this is a great sale for guys and girls. Save up to 50%.
Treat yourself to a great cup of coffee with any of these amazing Nespresso machines. You will never need to go to Starbucks again. Save 25% on a range of Nespresso Machines.
Godiva chocolates are a wonderful gift and now is the time to save.
Here's a fantastic choice for earbuds. They fit comfortably and produce great sound with a long-lasting charge and excellent noise-canceling capability. These get the top reviews. Save $70.
These incredibly soft and comfortable bras were developed by a pediatrician and mom. Now, buy 1 get 1, 50%-off with code CYBRA.
Be careful or you just might get crazily attached to this amazing vacuum. It easily learns your layout and does an outstanding job. Save on many models.
There is so much great technology when it comes to earbuds, but Bose is synonymous with noise cancellation and these are another terrific choice. Save up to 29% on all Bose earbuds.
If you prefer a more encompassing experience than earbuds offer, these are the headphones for you. Save $150.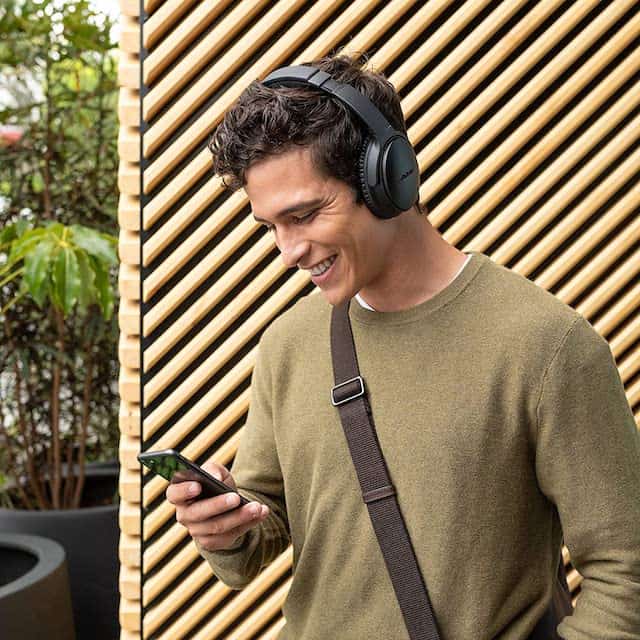 My Fitbit is probably the only thing that motivates me to keep moving. Save up to 40%
This might be something more for YOU than your teens but Minted is discounting their holiday cards so don't put off ordering them. Take 20% off holiday cards with recycled paper and 15% off all other holiday cards with code BF2021, ends Sun 11/28
Amazon Devices
Thin, light, easy to read with lots of memory, and absolutely NO ADS. You will love to curl up with this Kindle and read a good book. Save 15%.
I'll admit that when we got our first Alexa I thought it was a little strange, but now I'm not sure what we would do without her from the forecast to a timer to answering questions-she does it all. And this 4th generation model is handsome as well as functional. Save 20%.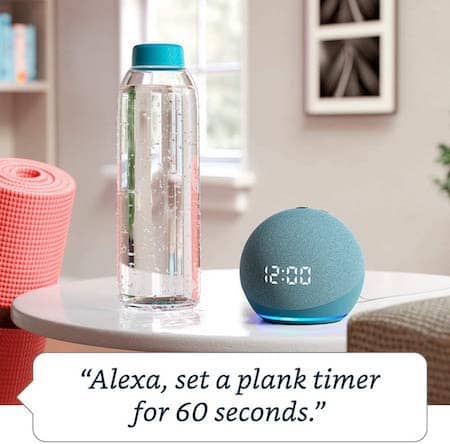 I've had my eye on this for a while now. If you're like me and don't like to carry around a lot of makeup, you need this. Incredibly versatile-this is color for you lips and cheeks. Save 20% on everything.
Have you heard about shackets? Apparently, they are all the rage this season. Here is a fantastic one from Northface with lots of colors and sizes available. Save 20%.
This duffel from Calpak gets rave reviews with its separate shoe compartment. Perfect for the gym or weekend jaunts. Save 25%.
Be sure to check out Nordstroms which is also having some fantastic Black Friday deals.
More Holiday Gift Lists: