Here are our favorite Black Friday deals. We will add more to this list during the day. Check back often to see what we've discovered.
We'll have a NEW list for Cyber Monday.
Note: We receive compensation from purchases made through some of the links in this post. Prices and availability are subject to change.
Black Friday Deals
Bombas socks are the best! We love them and the variety they offer for men and women in all sports. Plus, they donate a pair of socks for every pair purchased.
11/20 – 11/23 Sale (20% off ) with code HOLIDAY20.
lululemon is having a Black Friday sale and so many of their bestsellers are available at discounted pricing. The Align pants are incredibly comfortable, are available in 18 colors, sizes 0-20 and several lengths.
Here is where you can find all of lululemon's Black Friday sales – including apparel for men, women, and accessories.
Save up to 60% on select styles on this super-popular tumblers.
Make Gelato, mix-ins, milkshakes, sorbet, smoothie bowls and more with seven, one-touch programs. $180 – save $20
Incredibly comfortable shoes – save up to $50
Save up to 32% on one of the most highly rated and popular brands of water bottles.
Adorable and very popular, the lululemon Everywhere Belt Bag is discounted for Black Friday (which we cannot believe!) Many colors and sizes and we LOVE the fleece ones.
This is a great gift for a college student or a high school senior heading to college in the fall. Dorm beds are uncomfortable and typically do not have a headboard. This pillow does the trick and comes in two sizes and colors. $32 – save $8.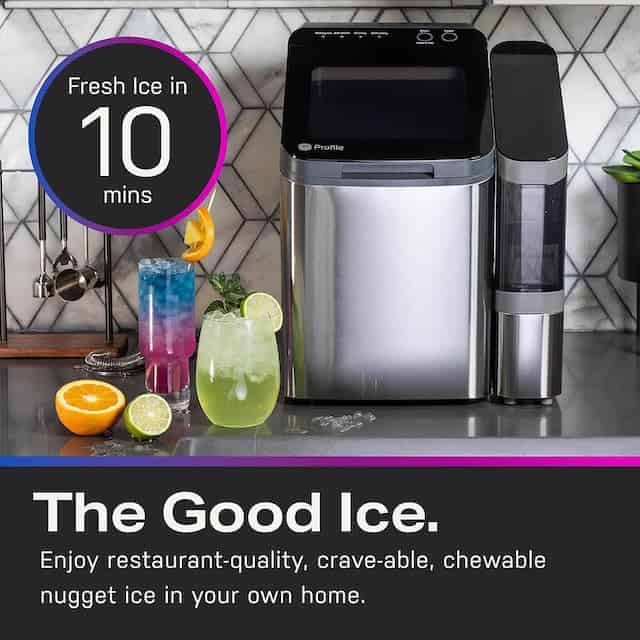 Nugget ice makers are a dream gift for many, and this is an excellent deal on a popular brand. $228 – save 41%.
Apple now has a 3rd Gen of the AirPods and a 2nd Gen of the AirPods Pro, both of which are on sale but pricier than these are well priced at $99 – Save $30.
Samsonite makes this hard side bag in many colors and sizes, and they have double spinner wheels, which is an excellent feature, especially if you always carry a bag after wheeling it through a crowded airport. $130 – Save $50 (one bag).
I'm not sure I have seen a discount this good for an Apple MacBook Air. If you are shopping for a new laptop, check this out now for $750, save $249!!!
These make amazing stocking stuffers and this one has an expanding kickstand. Lots of colors. Save 25%. Make sure to choose MagSafe Grip or adhesive.
Everyone loves Jenga. It's fun for the whole family. 97% 4 and 5 star reviews. Now $50% off.
These have been a big seller; 91% 4 and 5 star reviews. Save a whopping 61% when you pay $19.99
Are you planning on buying your teen a new pillow for college, or do YOU need to upgrade your pillows? This pair of hypoallergenic, queen-size, medium-firm pillows cost $29 – save $6
How cute is this mini tree? It might be just the thing for your teen's dorm room to get them through finals until they come home. Find lots of other Christmas decor, including larger trees and wreaths.  $18.50 – save $22
Enter this promo code at checkout: GFBLACKFRIDAY and save 25% (this is the only place you'll see this offer, and we only offer this once a year)
LIMITED TIME OFFER STARTING TUESDAY, NOVEMBER 21 AND EXPIRING ON SUNDAY NOVEMBER 26, 2023 AT MIDNIGHT.
Read this post for more information on why you NEED these forms.
NOW is the PERFECT time to prepare those legal docs you need once your child turns 18. Cross this item off of your to-do list and save 25%.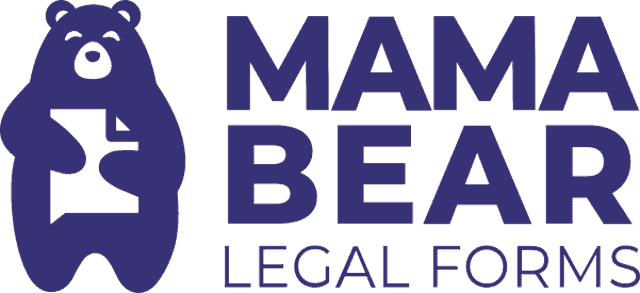 My son is a college senior, and I am a lawyer-turned-writer, so I knew that once our son turned 18, we would not be able to have a voice in his medical care if there was a crisis. He was going to an out-of-state school, and I wasn't sure what state forms we needed. It seemed so onerous to figure it all out. I decided to give Mama Bear a try. Their process is seamless — they walk you through creating the documents. It takes 15 minutes. You print them out, get them signed, and then store them on the Mama Bear app on your phone so you know where they are if you need them.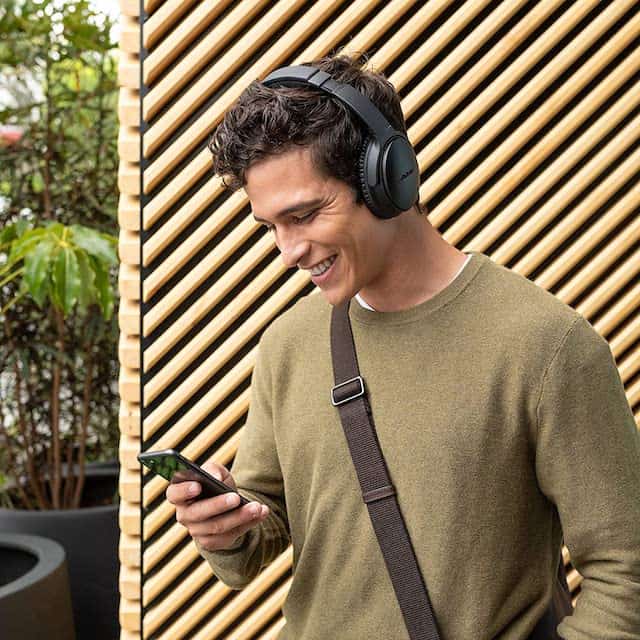 A great set of headphones or earbuds from industry leader Bose, could make an excellent Christmas gift for any off-to-college teen. Regardless of where they are in the fall, they can benefit from a way to block out noisy roommates and dorms. Save up to 40%.
The Dyson Airwrap is expensive but unbelievable as a hair drying and styling tool. This luxury product can save you drying time and give you that soft, wavy look that is so popular.  $499 – save $100
Apple Watches keep adding more and more functionality and are pretty miraculous as a fitness monitor, communication device, and yes, a timekeeper. $349, save $50.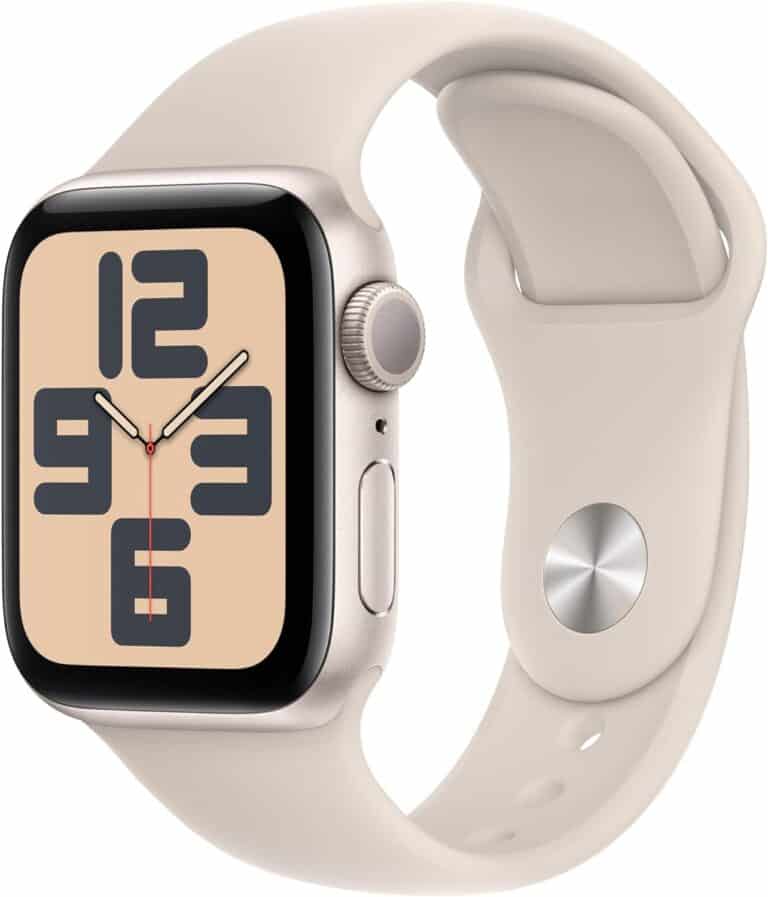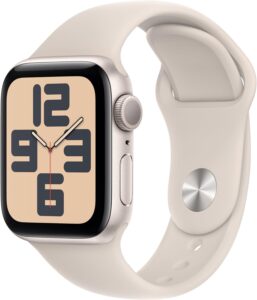 The SE model is less expensive than the Series 9, has much of the same functionality but with fewer health monitoring features.  $170 – save 28%
This is a fantastic holiday gift for your Apple-loving family member. This MagSafe Duo wireless charger will keep Apple devices charged and ready to go quickly. $98.50 – save $30.50.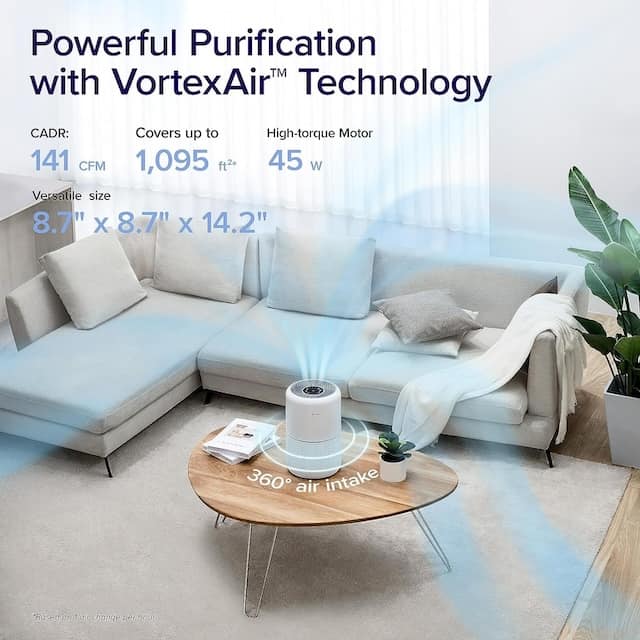 Air purifiers have become very popular in the last few years, and this is a TOP brand. What distinguishes this one is that you can choose from three replacement filters depending on what environmental toxins are most typically in your environment. We have labradors, so we chose the Pet Allergy Filter that helps to capture pet dander and smelly dog odors.
The other two are the Toxin Absorber Filter, which specializes in smog, toxins, and VOCs. And the Smoke Remover Filter, which specializes in wildfire, smoke etc. $85 – save $15.
Now that IKEA no longer sells their legendary blue bags, the Grown and Flown packing bags may be just what you need to move your teen in and out of the dorms. Site-wide sale on all bags, dorm supplies, and gifts, including "Call Your Mom" and "Parenting Never Ends" merch. (Bags are just $6.40). Save 20%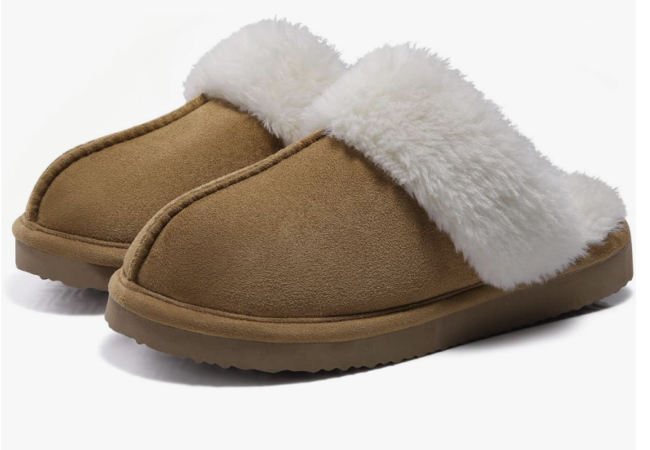 Great for the dorm. Save 40% ($21.74)
The Carhartt brand is popular, offering apparel, iconic barn jackets, footwear, scrubs, hats, and more. These boots are $99.50 – save $60.50.
Find other Carhartt Holiday Deals here.
Lots of great ratings-An Amazon choice. Three colors. (Save 20-27%)
Does your family have a tradition of playing board games over the holidays? Check out the savings on games to find a new one this year. Save up to 75%
Here are some of the Grown and Flown community's favorite games if you want recommendations.
Love both the hand cream and lip balm. Save $5
This is an excellent deal on a great Shark stick vacuum. It captures and traps dust, allergens, dander, pet fur, and more with a 40-minute charge. $200 – save $150.
I love our Nespresso machine and love the Nespresso frother that makes my morning coffee much tastier than the cold splash of milk that I used to add. Save up to 30%.
Expensive AirPods are more safely kept from damage with a silicone cover. OtterBox is a great brand for phone cases, so know these are excellent, too. Save 32% – $20.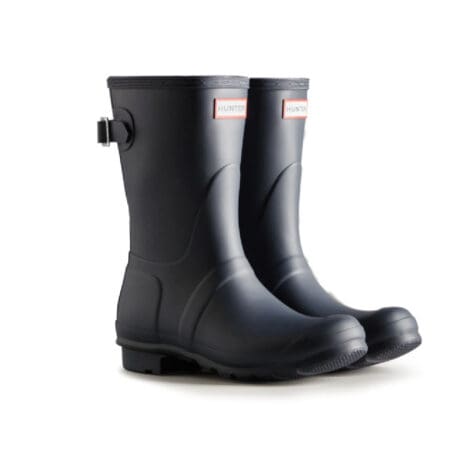 The classic that everyone loves. (Save 25%)
This Little Green cleaner can leave your carpet, upholstery and car much cleaner than before. This is great for small messes and especially helpful for families with small children and pets.  Assuming teens, too??? $89 – save $34.50
Think about how wonderful it would be to pour a cup of coffee that is STILL hot 24 hours later…or a cold drink that is also cold after 27 hours. The Stanley Adventure to Go is an insulated, stainless steel bottle that makes a great gift. Now $22.50 – save $7.50.
Choose one of three different cup sizes to make exactly the amount and strength of your coffee in this compact coffee maker. Available in four colors. $50 – save 50%.
Find other deals for Keurig coffee makers here.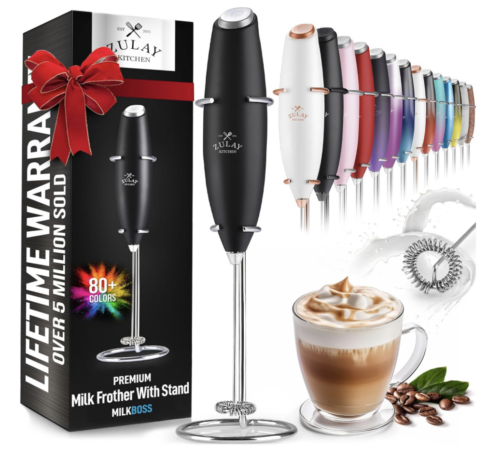 Make yourself a little latte. (Save $50 $9.99)
Tula skincare was created by a practicing gastroenterologist and probiotics and superfoods power this skincare line. Tula offers deals on many of their products that you can find here. This eye balm looks pretty terrific for teens and college students who stay up late and get up early every day. $26.50 – save $11.50.
Find amazing YETI deals on Amazon. This is a favorite brand at our house, and we have YETI wine mugs, tumblers, coolers, and dog bowls – all excellent, and many are discounted.
Is your teen looking for a bedroom makeover, or are you doing a little early shopping for your soon-to-be college student? Pottery Barn Teen has very made-made furnishings that can take your student through dorm life to apartment life. Now, save up to 50% on Furniture, Bedding, Decor, and Gifts.
Save 30% on trendy Kendra Scott fashion jewelry, including necklaces, rings, earrings, bracelets, and more.
What can we say that has not already been said about this super-popular brand? Our daughters love lululemon and here is where you can discover great deals in "We made too much."
Our sons also love their fitness and casual wear. Here is the "We made too much" for men's apparel. 
Baublebar has some of the most trendy jewelry and gifts this season, and we love their personalized options. Shop gifts at 20% off now through Cyber Monday.
Find 24 sample sizes of Body Shop favorites in this beautiful Advent calendar from the Body Shop. Reg $89 – save 20% off gift sets and Advent calendars.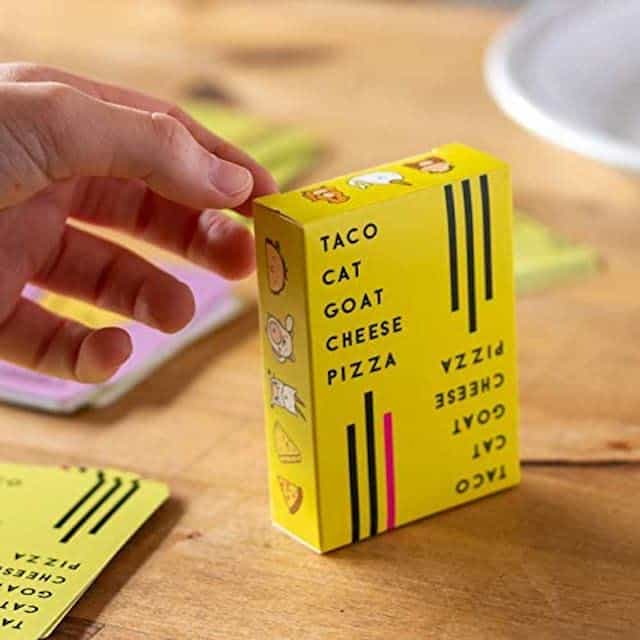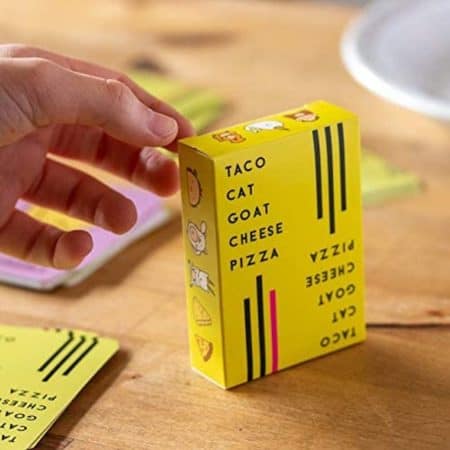 Hand's down our most purchased game (-20%) $7.99. More of our top games-some are 50%.
Another great air purifier. $140 – save $90.
Great for soups and smoothies. This one is a real workhorse. Save 40%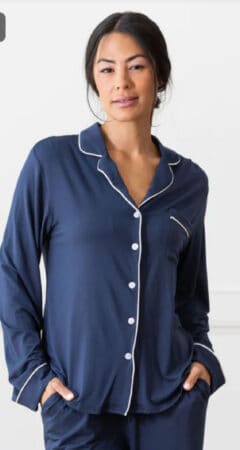 These are so comfortable. They were an Oprah favorite in 2019. Save 30%
Waterproof, adorable, and comfortable. Three great colors are 30% off.
Cozy-lined Crocs for the upcoming chill. Get them while they're still in stock. 25% off
Plug in all your devices here. Save 17% now.
The girls love these cash, cards, and a phone, and that's all you need. Reg $128-Now $115.20. FINAL SALE ITEM 11/17 – 11/25.
A bit random, but I have these and love them and why not save a little money. Save 20%.
Amazon's choice 20%
Honestly: The Dyson is life-altering but this hair dryer does the trick for a whole lot less. Save 31%
More Christmas Gift Lists: