Grown and Flown: How to Support Your Teen, Stay Close as a Family, and Raise Independent Adults
From the founders of the #1 site for parents of teens and young adults comes an essential guide for building strong relationships with your teens and preparing them to successfully launch into adulthood.
There is no resource I recommend more often than Grown & Flown. This book is an invaluable guide for parents who want to raise independent, competent, and resilient kids who know they are loved.

JESSICA LAHEY
Author of the New York Times bestseller The Gift of Failure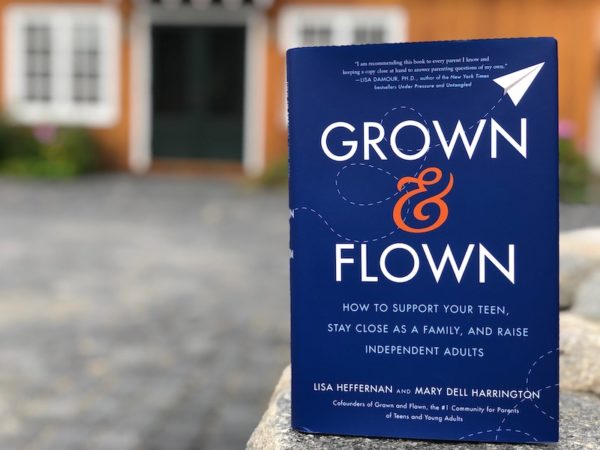 Parenting Never Ends
Grown and Flown is a one-stop resource for parenting teenagers, leading up to—and through—high school and those first years of independence. It covers everything from the monumental (how to let your kids go) to the mundane (how to shop for a dorm room). Organized by topic—such as family life, high school academics, happiness and mental health, college admissions and college life—it features a combination of stories, advice from professionals, and practical sidebars.
Heffernan and Harrington deliver the book we've all been waiting for: a wise, researched, and essential handbook on raising late adolescents and young adults. At once practical and profound, Grown & Flown brims with sensible advice and describes how we can support older children while fostering their independence. I am recommending this book to every parent I know and keeping a copy close at hand to answer parenting questions of my own.

LISA DAMOUR, PH.D.
Author of the New York Times bestsellers Under Pressure and Untangled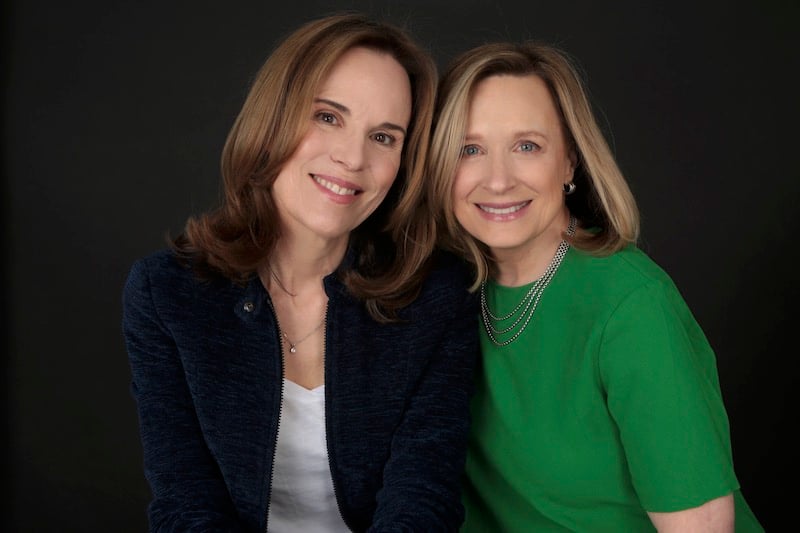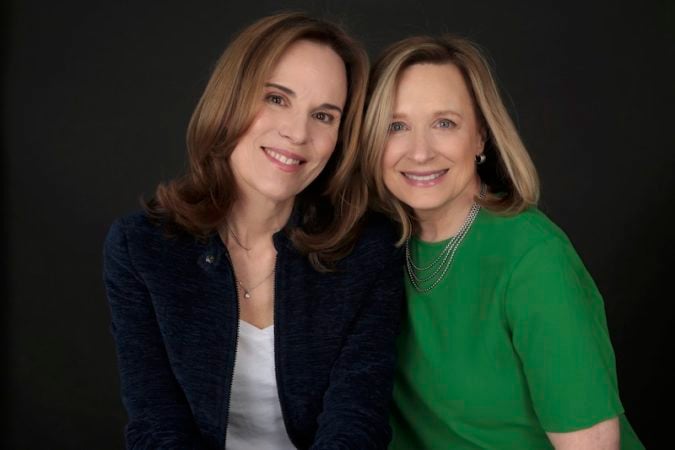 About the Authors
Lisa Heffernan and Mary Dell Harrington, co-founders of Grown and Flown, are writers, moms, wives, and friends. In past incarnations they have worked in television and media, on Wall Street, and in politics. Although they live in New York, Mary Dell is from Texas and Lisa is from California. They have college kids and young adults. You can find their writing in the New York Times the Washington Post the Atlantic, Forbes, Vox.com and NBC.com.
Grown and Flown is chock full of grounded, expert advice on how to support your teen in their transition to young adulthood. There's something for every parent in this smart, accessible guide.

LORI GOTTLIEB
Author of the New York Times bestseller Maybe You Should Talk to Someone
Children often give you greater purpose and provide a cadence to your daily life. Even though I always told myself "roots and wings," when I became an empty nester, it was tough. I highly recommend Grown & Flown to every parent to help with this challenging transition!"

katie couric
They did it. They found the way to help us with parenting without ticking us off or making us roll our eyes. Like politics and religion, this topic is a don't go-there tightrope – perilously personal and excruciatingly emotional. But going it alone, especially in this late stage of parenting is oh-so-lonely, and this book feels like a friend holding our hand.

Becky blades
Author of Do Your Laundry Or You'll Die Alone


This book will be my treasured handbook for years to come as I cope with my kids getting older and (perhaps?) fleeing the coop. I'm so grateful for Lisa and Mary Dell for their research, insights and advice that will help so many other moms and me as we navigate uncertain times ahead.

Zibby owens
Founder of Moms Don't Have Time to Read Books

This book is even better than a sage on speed-dial. Lisa Heffernan and Mary Dell Harrington intuited a vast need when they co-founded an online parent community. Consider Grown & Flown an indispensable, non-judgemental life-line to answer endless questions, even if your baby is fifteen – or twenty-five.

Sally koslow
Author of Slouching Towards Adulthood
There is no better company in this gnarly, possibly fantastic transition than Grown and Flown. The perspective in these pages has been invaluable to me.

KELLY CORRIGAN
Author of the New York Times bestseller Tell Me More
Lisa Heffernan and Mary Dell Harrington have created an extraordinary digital community of parents and caregivers. With this new book, they expand their reach, providing a dynamic melding of knowledge sourced from experts with that of members in the parenting community speaking from experience. Together, they provide the fodder for starting those ever-important 'digital watercooler' conversations about raising teens. And they offer forward-looking ideas in helping families with teens to build not only independence in them today, but the healthy interdependence we all seek far into the future with our children as they transition into adult lives.

ken ginsburg, md, msed
Co-Founder, Center for Parent and Teen Communication, Adolescent Medicine Specialist at the Children's Hospital of Philadelphia
This book is for any parent who wants to build the strong, healthy, flexible relationships you need to help your teenager navigate the complexity of modern life and emerge at the other end ready to launch successfully. As a college president, I hope every parent will read this book and use it as a guide for interacting with and guiding their children.

Dr. adam weinberg
President of Denison University
I'm constantly treading the line between letting my kids know that they can count on me for everything…and figuring out a way to let them fail. Grown & Flown is such a great resource – among a million other things. It teaches me how and when to get out of their way.

Jenny rosenstrach
Author of How to Celebrate Everything