Welcome, and we are thrilled that you want to write for us. We are looking for great stories—well told. Take a look around the site and see the kind of things we publish. We love amazing stories, relatable humor, and expert content.
Guest Writer Guidelines
Length
Our sweet spot for word count is between 700 and 900 words, but if you have a powerful piece that is complete at 600 or 1000 words, we care more about the content than count.
Editing
If you have an awesome story to tell but are not a polished writer, don't worry. Please submit. We are happy to edit your work. In general, we reserve the right to edit all submissions, but if we want to make extensive changes, we will let you know.
Payment
We pay for original content that has not been published anywhere else, including your personal blog. At this point, we do not pay for republications. We make it very easy—you do not have to submit an invoice. Just include your postal address with your submission and we will mail you a check.
Graphics
If you have an image that you think would go well with your piece, we would love to see it. But, only send us images that you own the rights to or that are marked free to share. We reserve the right to select the final image.
Title
Feel free to suggest a title for your post but be aware that we may change it.
Social shares
We are on Facebook, TikTok, Pinterest, and Instagram as Grown and Flown and we share each post we publish across most of these platforms. If you are on social media, please tell us where we can find you. If we publish your post, please share your writing from Grown and Flown across your social media and tag us so we can engage with your readers.
Original or Republication
An original piece is one that has not appeared anywhere, even on your own blog. We accept both originals and republications but we don't pay for republications. When submitting please let us know whether your piece is original or has been previously published.
Please submit your essay to us through Submittable. When you press submit you will be guided through the submissions process.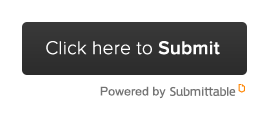 If you have any other questions regarding submissions, please reach out to:
Helene Wingens
Managing Editor
Helene@Grownandflown.com