We love getting to know our Grown and Flown readers, personally, and there are many different ways for us to "meet."  As a start, here's our email address: [email protected]
Grown and Flown Newsletter:
Please sign up to receive our newsletter with our posts along with links to great content we have discovered by other writers around the web.
Join us on social media:
Guest Writer:
Interested in submitting an original essay to us? Take a look at the Guest Writer Guidelines below and submit your original essay to us through Submittable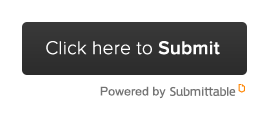 Guest Writer Guidelines
Thank you for interest in sharing your writing with our readers. Here are a few guidelines to help you with your submission:
1. Length – aim for 800-1500 words for your blog post.
2. Author info – please submit a brief bio and headshot.
3. Graphics – send one only if you own the rights to it or know that it is marked as free to share. We reserve the right to sub out a different illustration.
4. Title – suggest one for your post but we may tweak it.
5. Social shares – we are on Facebook, Twitter, Pinterest and Instagram as Grown and Flown  and we share each blog post we publish across all platforms. We want to know if you are on social media and, if so, where can we find you? Please send us links to any and all and, if we publish your post, please share your writing from Grown and Flown and tag us so we can engage with your readers, too!
6. Original essays – we typically publish original content so please let us know if your post has appeared elsewhere. If you do publish a post we publish at a later date, please include these words and link: "This originally appeared on Grown and Flown. https://grownandflown.com."
7. Idea for sharing G&F on your blog – we loved the way this blogger introduced her G&F post on her blog.
8. Newsletter – we send out a newsletter to our subscribers with the posts we publish and links to our favorite content that we have read elsewhere. Have you subscribed? Here's how.
Facebook:
Twitter:
Pinterest:
Instagram:
Click here to listen to a podcast of our interview with Beyond Your Blog.
Privacy Policy
By visiting and using the website Grownandflown.com, you are accepting the privacy policies included below. From time to time we may make updates to these policies which will be accessible from the Privacy Policy link on the contact us section of the Grown and Flown web site.
Grown and Flown LLC reserves the right to use the comments and questions that may appear on our site, anonymously, in any medium. No content on our site may be reused in any way without our written permission.
Our site uses cookies and other tracking tools to feature ads that are relevant to you based on your browsing history. Some of our advertising partners and affiliate partners may use cookies on our site, too. Our advertising partners include Amazon, CJ Affiliates, Share a Sell and Rakuten.
If you register with our site, your email address will be stored in our system but not used for any purposes except as to verify who you are when you comment. If you enter one of our contests or a giveaway, you are agreeing to opt into our subscriber list as one of the conditions of entry. You may unsubscribe from our email list by clicking the unsubscribe button at the bottom of each email.  You may opt out of receiving certain advertisements and/or content recommendations that appear on our site here
If you have any questions or concerns please contact us at [email protected].
Last modified: October, 2017
SaveSave