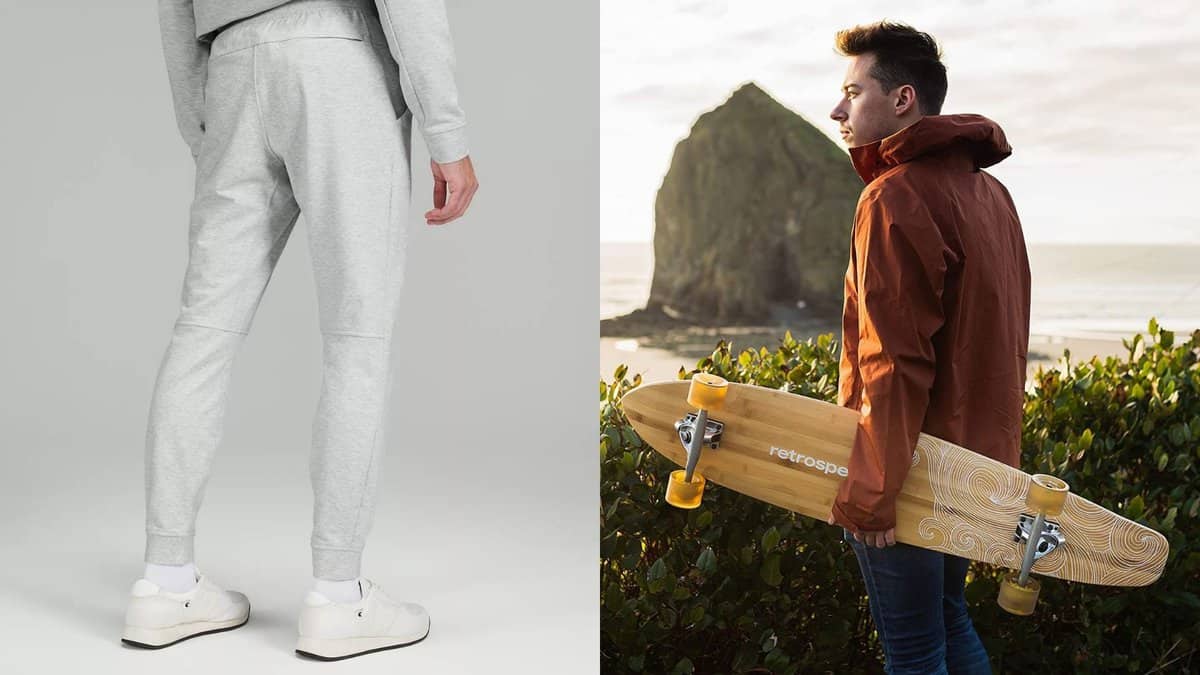 Whether they've got a special birthday on the horizon, are about to graduate high school or college, or simply just because, there are plenty of reasons to gift the particular dude in your life. While shopping for teen boys can be tricky — many are still figuring out what they like and how to spend their time — we've narrowed down the best gifts for teen boys, from sports to gaming and everything in between.
We selected the best gifts for teen boys by conducting research online and in-person (such as crowdsourcing our teen nephews for what's hot or not!) to bring you the best gifts for teen boys that are sure to put a smile on their faces no matter the occasion.
Note: We are a reader-supported site and receive compensation from purchases made through some of the links in this post.
The Best Gifts For Teen Boys
Gift your teen a pair of these classic must-have track pants, and you'll be on track to become their favorite gift-giver ever. These sweat-wicking Adidas track pants are as useful for lounging as they are for playing sports, and they offer a timeless look with their slim fit and iconic three-lined design.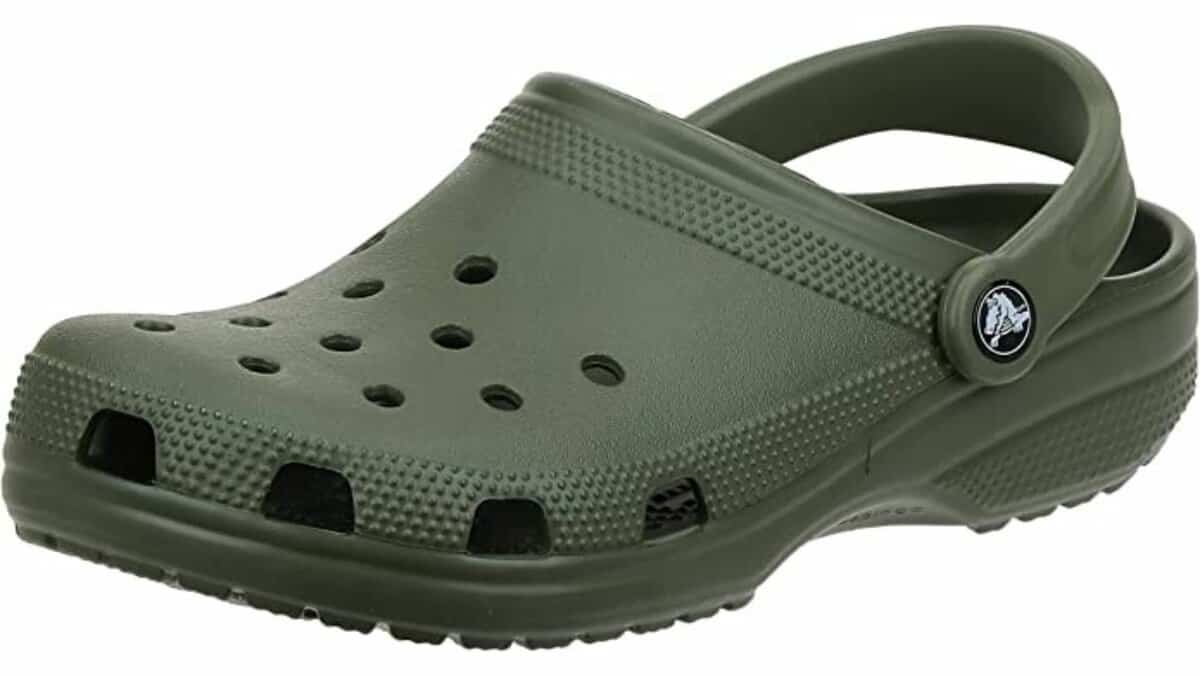 No matter how many shoes they currently own, nothing compares to a fresh pair of Crocs, which teens seem obsessed with these days (they have more than 427,000 Amazon reviews)! Your teen boy can slide in and out of them in a flash, they're perfect for running quick errands or lounging around, and they come in the most fun and unique colors and patterns. Their lightweight sole combined with ventilation ports makes them feel weightless.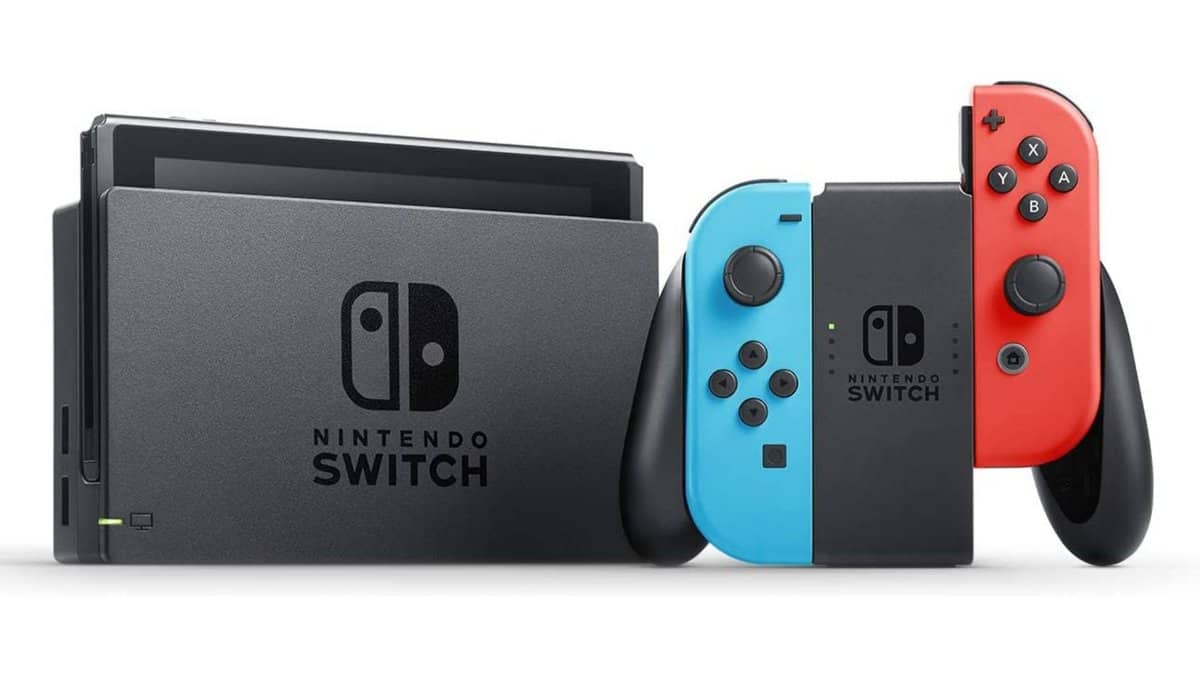 No matter who you're shopping for, the Nintendo Switch is a great choice. It can be played as a tabletop or handheld console and connects with up to eight other Switches for an actual party-like experience. It's as immersive of a gaming tablet as it gets. Teens can play everything from Mario Party with their pals or dive deep into Legend of Zelda: Breath of the Wild for some solo play.
It'll keep them entertained for hours (up to 9 hours on a single charge, to be exact). It also features a grip, straps, a dock, an adapter, a high-speed HDMI cable to power their play, and a 6.2-inch touchscreen to display all games in high-definition.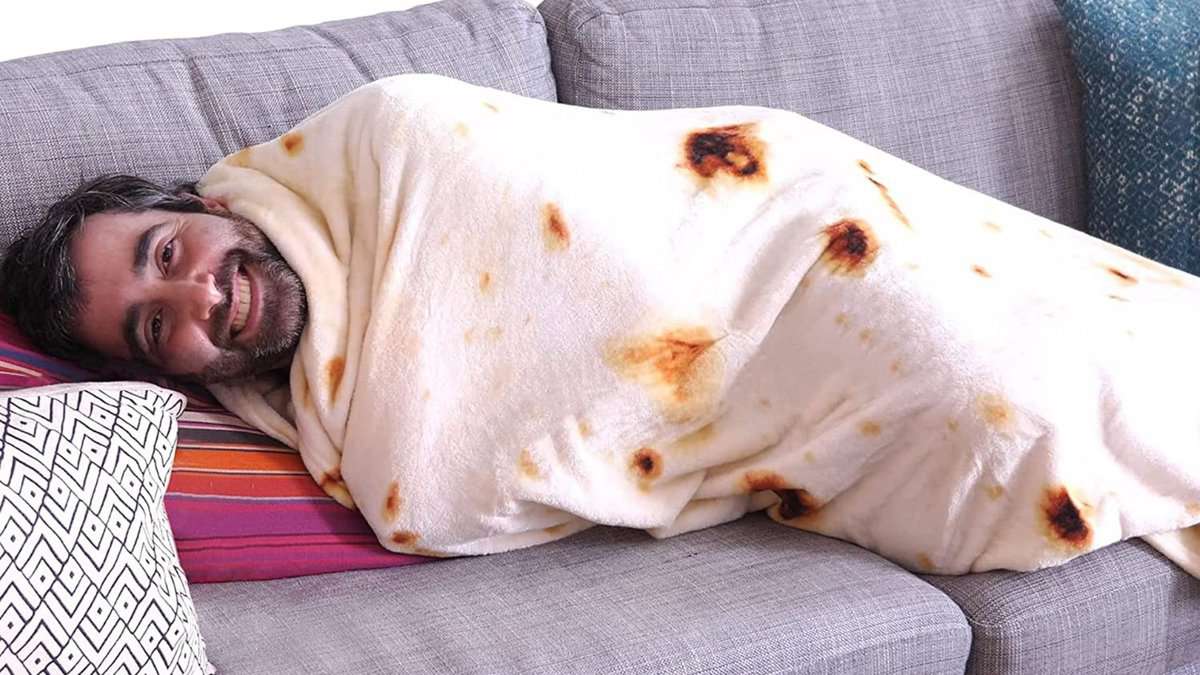 The teen boy in your life is far more likely to reach for this hilariously large and cozy burrito blanket than they would, say, a dainty decorative throw. Gift them year-round warmth and good vibes with this blanket boasting over 58,000 Amazon reviews and realistic tortilla patterns so that they can roll themselves up like a burrito. It's also made of cozy flannel fabric, measures 71 inches for full-body warmth, and is the perfect addition to their bed, sofa, or picnic (especially if Tex-Mex delicacies are on the menu!).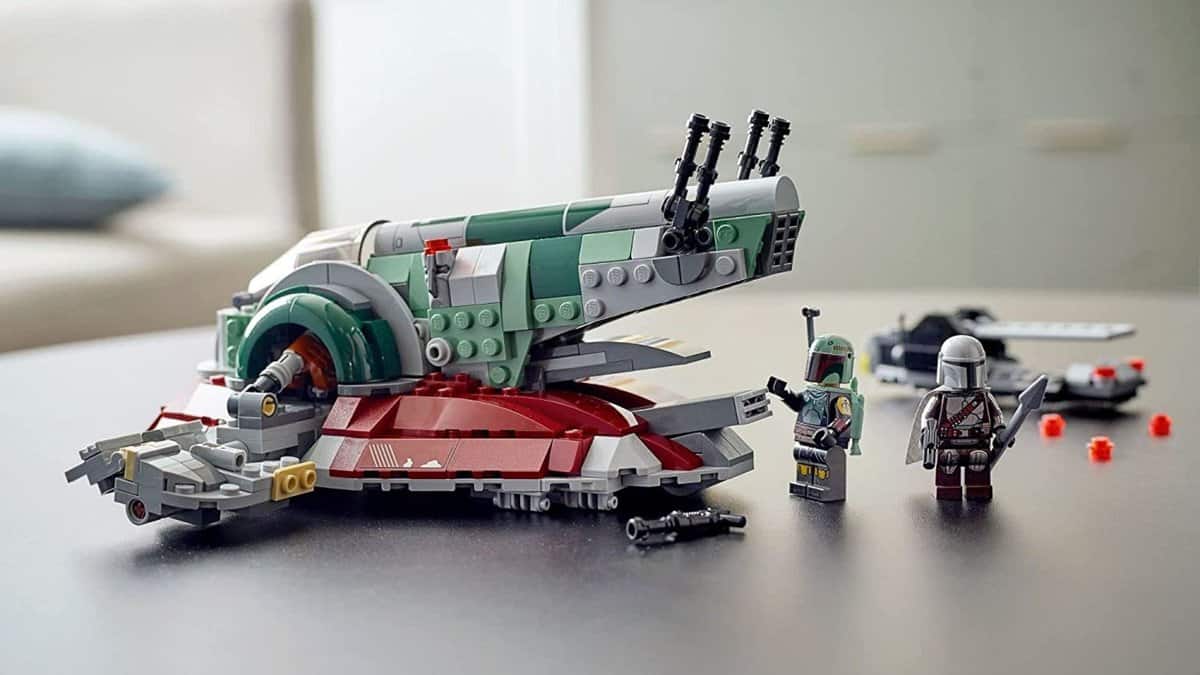 If your giftee loves Star Wars as much as they love putting a little muscle grease into a Lego building session, this detailed Boba Fett Starship with 593 pieces is ideal. With a handle to facilitate flying, two stud shooters, rotating wings, two mini-figures, and a transporter vehicle, they can re-enact battle scenes from The Mandalorian Season 2. It makes for a striking collector's item that's sure to be an impeccable start — or addition — to their collection.
Whether they spend several hours a week commuting to school, work, or extracurricular activities, a day won't go by without them reaching for their Apple AirPods Pro. The in-ear earphones are a cult favorite because they provide up to six hours of rich, immersive sound on a single charge while offering next-level noise cancelation to improve focus during study sessions. Plus, with a range of ear tips, they'll always find the perfect fit to stay comfortable and in place.
It's no secret that music sounds the way it's supposed to sound emanating from a turntable record player. This modern take on an old favorite is quite popular, with more than 57,000 Amazon reviews and a 4.5-star rating, and it comes in 30 unique hues to suit their taste. Beyond playing vinyl records at three speeds, it connects to Bluetooth, allowing your teen boy to stream music straight from their phone. The built-in speakers offer clear and crisp sound, while the headphone jack allows for a sweet solo listening experience. Additionally, the unique carrying case makes it easy to tote and store when they move out.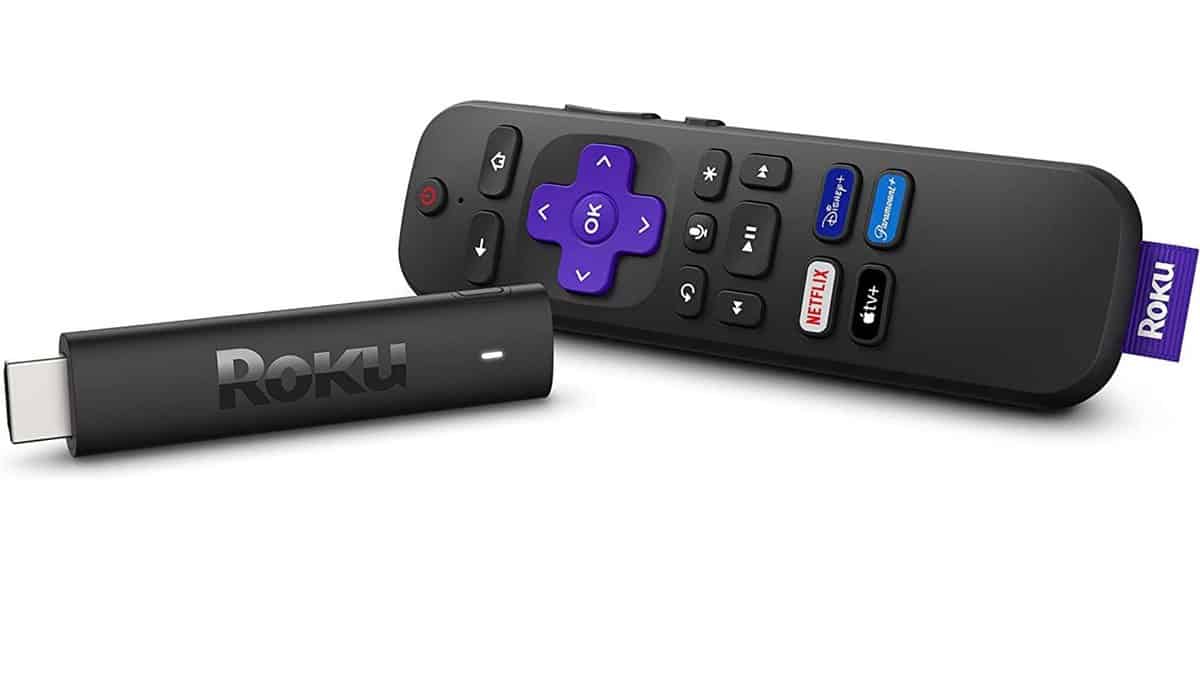 Place every must-see film, TV show, live taping, or Roku Original at their fingertips with the fan-favorite Roku streaming stick. The discrete device plugs into the side of their screen for instant access to top streaming services like Netflix, Apple TV, Disney+, HBO Max, and more. Features include a remote, voice search, control functions, and voice assistant compatibility, making it a breeze to use from the comfort of their couch.
Is there any combination quite like lacrosse shorts and crew socks? If the teen boy in your life's favorite activity is running down the field with a lacrosse stick, he'll appreciate a solid pack of socks. Bombas socks are expertly constructed with a honeycomb pattern that's comfortable on the sole and durable enough for the many lax games to come. As a bonus, the company will donate one pair of socks for every pair purchased, so it's a feel-good gift, too.
Whether working towards a one-rep max at the gym or serving as the star of their sports team, every fitness fanatic needs an Apple Watch to complete their athletic look. The must-have device allows them to track their workouts at practice or the pool with its waterproof construction. It also offers helpful insights like heart rate, steps, activity trends, sleep trends for optimal recovery, and more. It's also got plenty of safety features like fall detection, a GPS, and emergency SOS that will make you feel safe too.
Harry Potter fans notoriously can't get enough of J.K. Rowling's magical world of wizardry, but this popular book will allow them to peel back the curtains even further. The display-worthy book takes them behind the scenes of artist duo MinaLima, the designers responsible for bringing the pages to life, for an even deeper look into Harry's world. The collection also features illustrations and props, from the Hogwarts acceptance letter to The Daily Prophet newspaper copies, that any Potterhead would obsess over.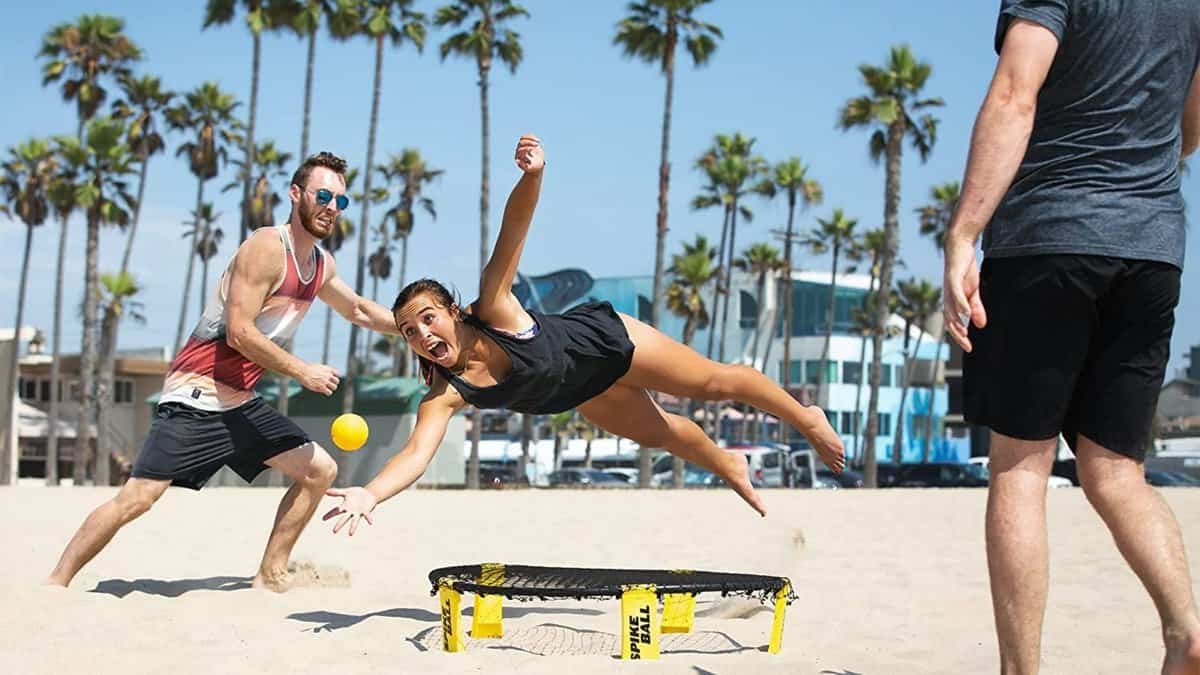 Whether they've exhausted every sport in the book or consider themselves true fans of round net, they'll never get tired of this animated and competitive game. Spikeball features collapsible legs that keep the net secure on the ground in the face of dives and falls, and its built-in rim hooks provide stability and plenty of bounce. While you only need one ball to play, it has two extras. Plus, it comes with a carrying bag and is suitable for indoor and outdoor use, so they can set up an impromptu competitive game just about anywhere they go.
For teens who prefer the great outdoors, ensure they're equipped on their next camping trip with the ever-popular YETI Tundra 35 cooler. The beast of a cooler with more than 3,000 Amazon reviews supports up to 21 cans or 26 pounds of ice, so they stay hydrated throughout their trip. The cooler features double-insulated walls pressure-injected with polyurethane foam to keep all beverages ice-cold and an interlocking lid to block warm air out. Additionally, the non-slip bottom and tie-down slots keep it firmly anchored.
14. For The One With Back-to-Back Practice: Theragun Mini 2.0
They might not be able to book a massage appointment, but they'll have a few moments a day to treat their sore muscles with the fan-favorite Theragun Mini. This handheld massage gun has app-guided customized deep-tissue massage routines for instant pain relief, improved flexibility and range of motion, and full-body bliss. Its compact, lightweight, and ergonomic design means they won't hurt themselves while trying to alleviate pain, and they'll be able to bring it everywhere, from school to practice.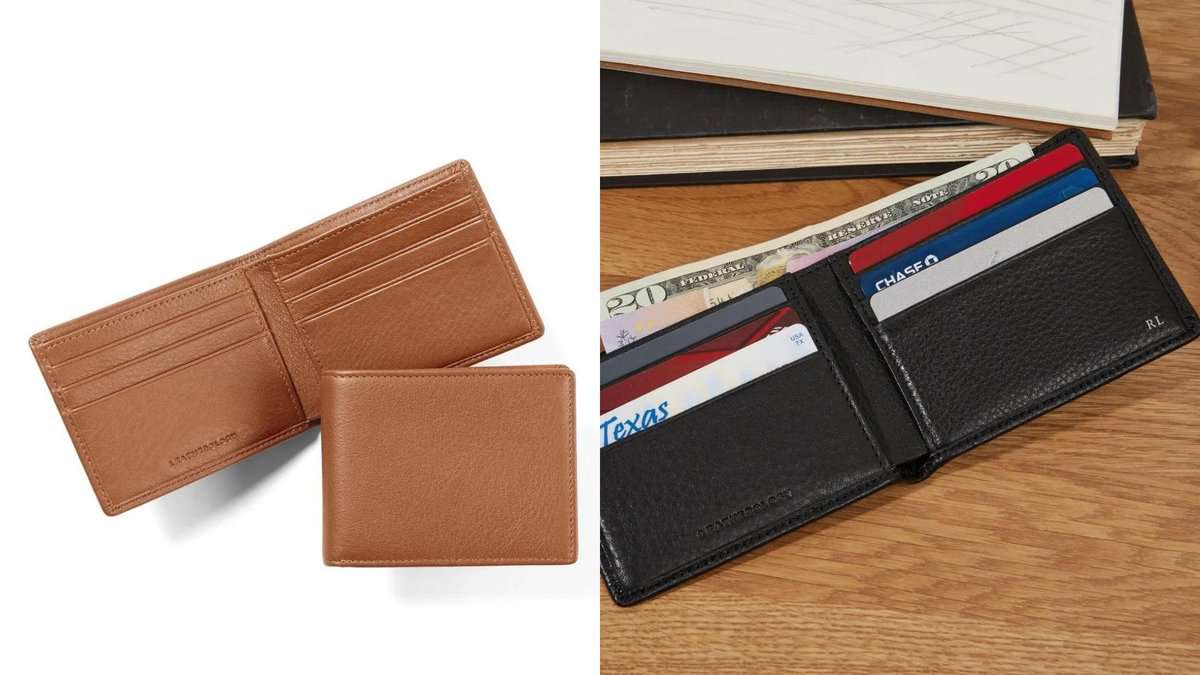 Whether they've scored their first part-time job or started their own "landscaping company," every teen boy needs a safe and sophisticated place to store their hard-earned cash. This full-grain leather option is a great bet with its razor-thin silhouette, six card slots, two interior pockets, and a single bill compartment. It comes in your choice of finish, from navy blue to cognac, and you can add personalization for a gift they'll cherish forever.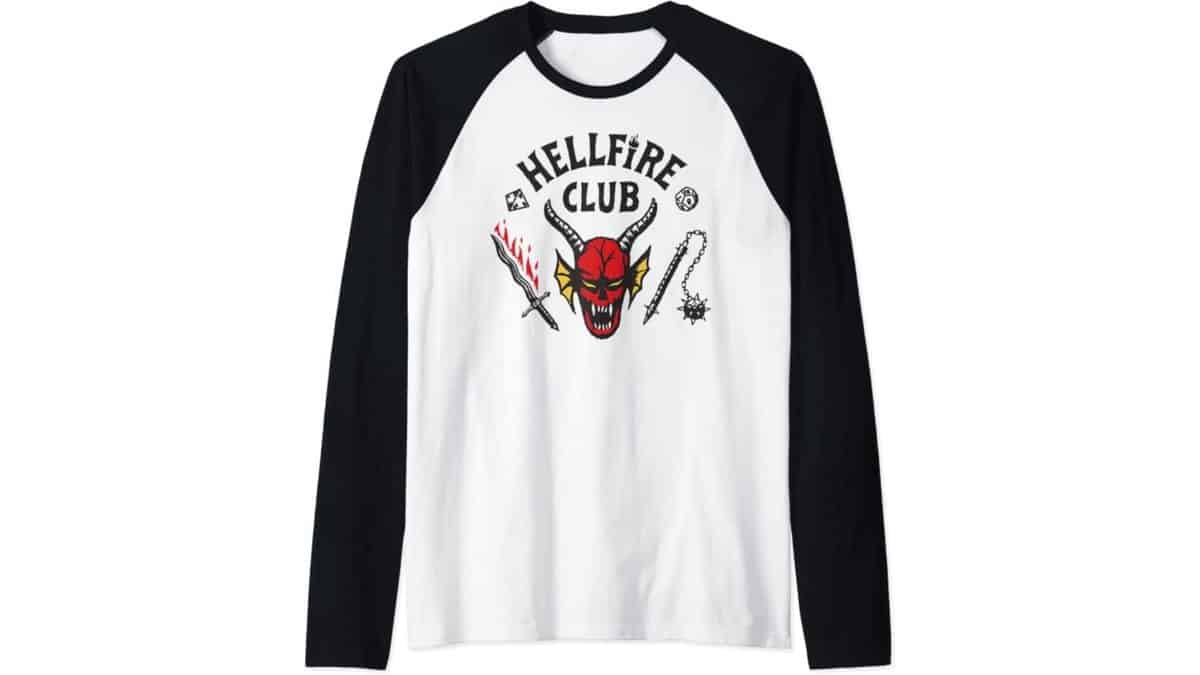 We all know and love a Stranger Things fanatic, and now they can wear that badge of honor with pride. This baseball tee features a Hellfire Club logo to make it clear that they, too, play Dungeons & Dragons in a basement with cast members Mike, Will, and Dustin. It comes in seven fantastic colors and is sure to make for a great conversation starter among fans of the hit TV show, especially since it has 5,000 glowing Amazon reviews
Every teen needs a pair of reliable yet stylish sweats they can throw on for a quick study session or binge-watching marathon at the end of a long day. This popular one from Lululemon is one of the best gifts for teen boys with its seven cool hues, extended sizing and inseam options, and soft, stretchy, sweat-wicking terry fabric they'll never want to take off. It also has a classic tapered fit for a touch classier look than the beat-up sweats they currently wear, three pockets to store their belongings, and a waistband drawcord.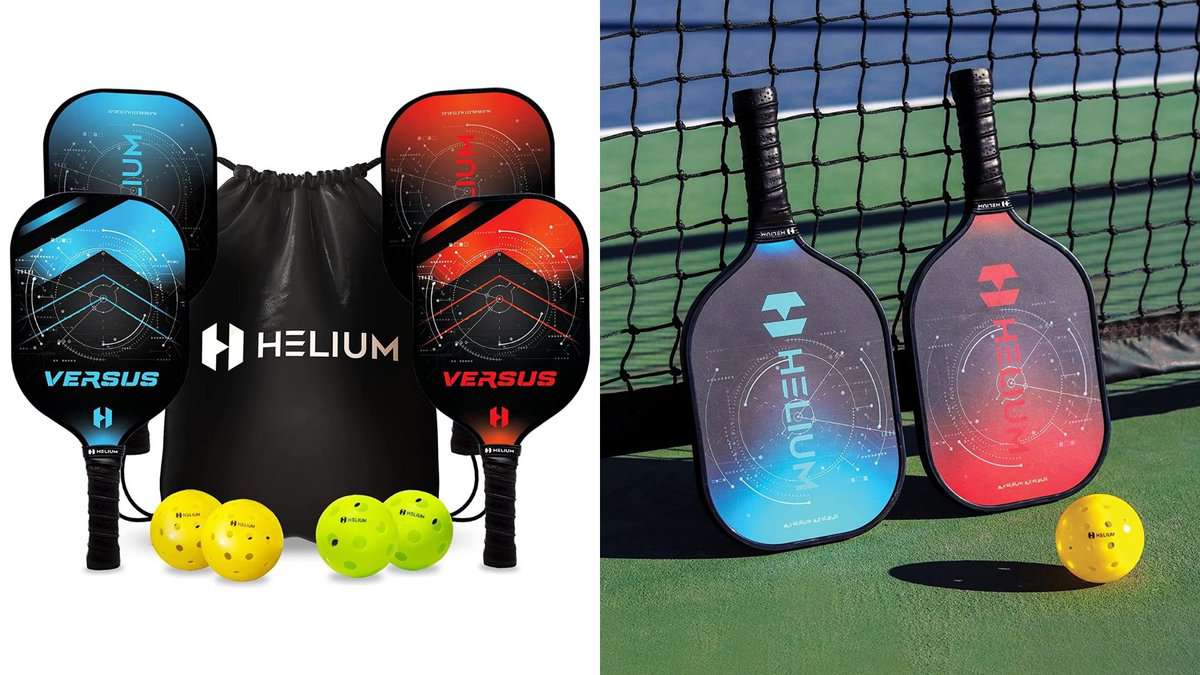 Pickleball is *the* sport of the moment, so if your active teen boy has already exhausted the likes of ping pong or badminton, you'll want to introduce them to this exhilarating paddle activity stat. It comes with four fiberglass and polypropylene honeycomb paddles for extra control and precision, a carrying bag for easy storage, and two sets each of indoor and outdoor balls for a game anywhere and anytime. The non-slip grips are sweat absorbent, so they can play to their heart's content even when matches get particularly heated.
Teens tend to drag out hoodie season far too long, leading them to freeze even in frigid temps. This highly on-trend puffer jacket from sustainable outerwear brand Save The Duck allows them to look cool while fending off the cold. It features a hood for extra wind protection, recycled polyester material with a cozy synthetic fill, and a two-way zipper for spontaneous ventilation.
Whether they bring textbooks to class or uniforms to practice, a backpack is necessary, regardless of lifestyle. This Herschel backpack has a roomy interior that can fit a 15-inch laptop, an internal media pocket with a headphone port, a lockable zippered side pocket for access to smaller belongings, and synthetic leather material bound to withstand their busy lifestyle. It comes in many unique colors, but we love the signature black for its versatility and timelessness that they can use for years.
Allbirds has developed a reputation for being some of the best casual sneakers money can buy. Treat the teen boy in your life to these super stylish and highly versatile sneakers thanks to their chic merino wool upper and incredibly practical with a water-repellent shield for a comfortable fit no matter the weather. Also, they have a removable cushioned insole with arch support, making them feel as good as they look.
Allow your NBA-loving teen to rock their team solidarity front and center with this top-rated New Era hat. The polyester hat with snap closure is available in every top team, from the Los Angeles Lakers to the Boston Celtics. It makes for perfect protection from the sun during summer months and is the ultimate style statement year-round.
If your teen sleeps in a lofted bed or believes a nightstand cramps their room aesthetic, they'll appreciate the handy BedShelfie. This handy shelf uses a solid clamp to attach to the side of its bed for hassle-free, no-tool installation. Additionally, the sustainable bamboo material holds up to 35 pounds of stuff, so they can have a place to rest their water bottle, textbooks, and late-night snack without worry. It's perfect for the kid off to college, too.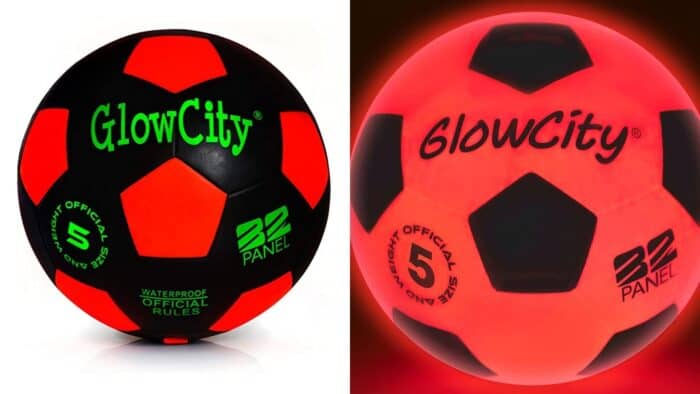 It's true: Everything is exponentially more exciting when it glows in the dark. Kick their soccer games up a notch with this top-rated soccer ball. Featuring two sources of kick-activated LED light, it's ideal for low-light or nighttime play thanks to 30 hours of power on a single battery. It turns off after 40 seconds of inactivity to save energy, and it's the size of a regulation soccer ball — just with the added touch of extra visibility.
Keep them entertained — and wracking their brain — for hours on end with this unique shape-shifting box ideal for brainiacs, fidgeters, and everyone in between. Boasting over 43,000 Amazon reviews, it features 36 earth magnets that fuse to form over 70 mesmerizing shapes and can fit in their hand for endless fun on the go. It also comes in 16 unique patterns that add to its allure, from mystic ocean to wild jungle.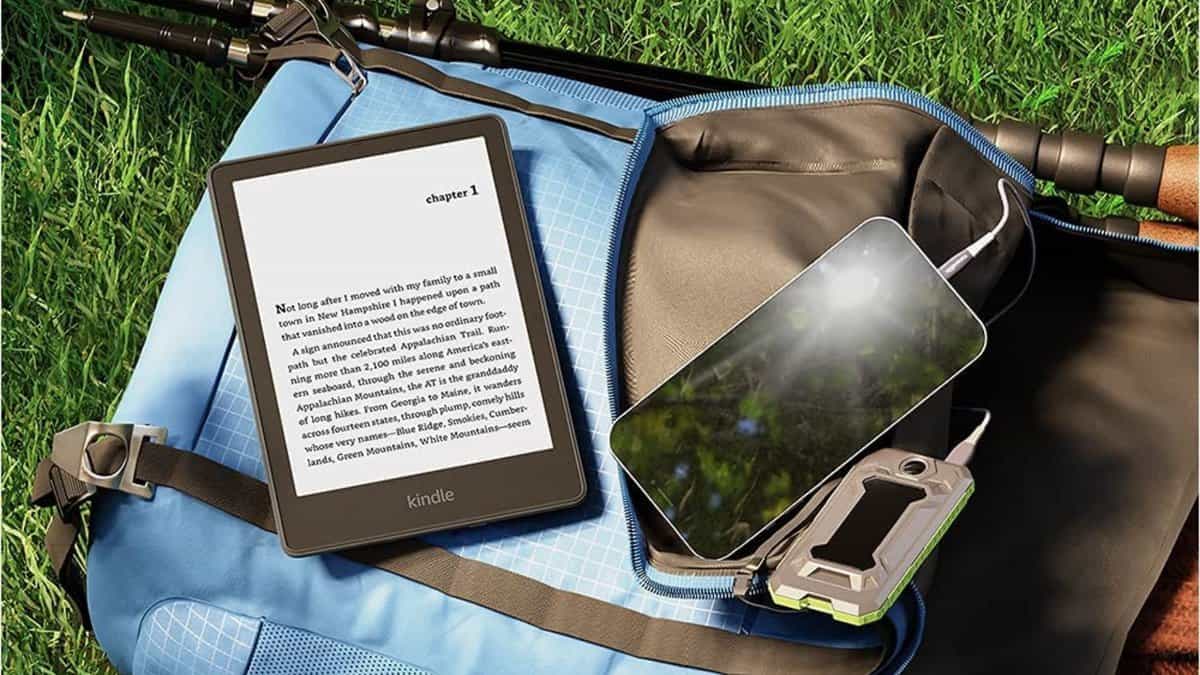 Instead of gifting your teen boy a stack of books that might not fit in their backpack, get this sleek and portable Kindle Paperwhite that houses thousands of titles. It's both bright-light and low-light friendly, making it easy to read in any lighting condition. Its 6.8-inch glare-free display is the perfect size for recreating the experience of reading a hard copy without worrying about ripping pages or getting them wet. Plus, with Bluetooth headphones or speakers, teens can listen to audiobooks on the go as an alternative to podcasts or TikTok.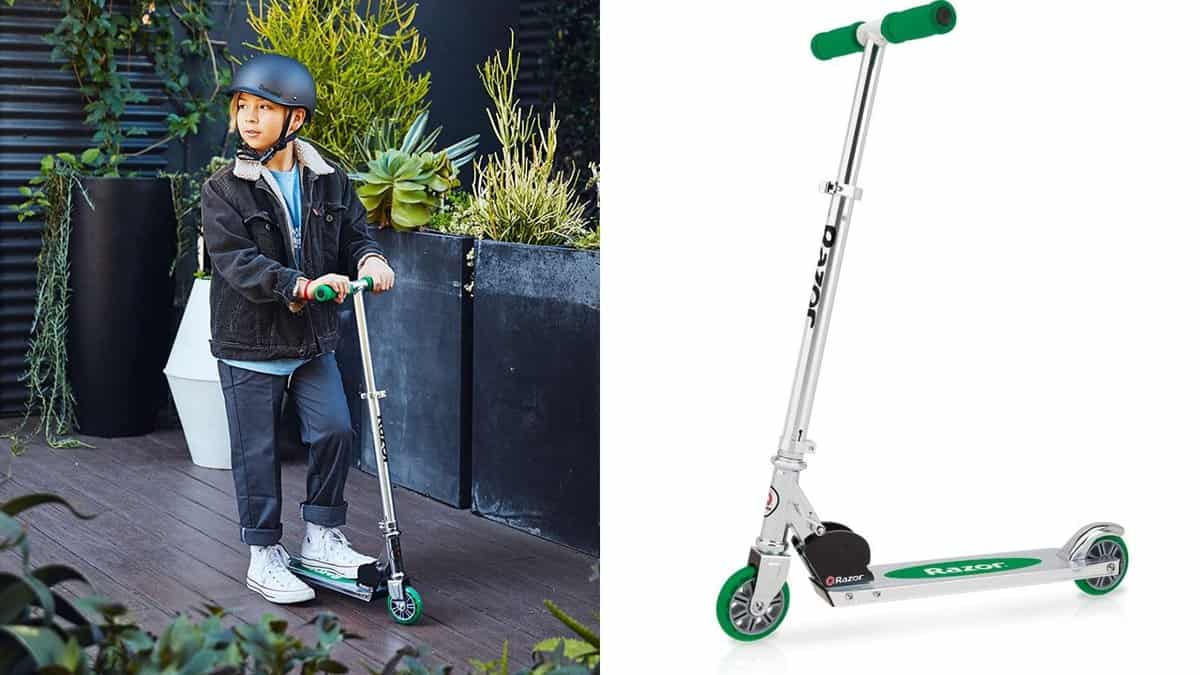 Have them skip the boring bus ride and opt for the coolest (and most cost-effective) mode of transportation: A Razor scooter. With over 28,000 Amazon reviews, this old-school scooter features an adjustable handlebar height, a folding mechanism, a 17-inch aluminum deck, and your choice of six colors. Note: It only supports riders up to 143 pounds, and the max speed depends on the terrain and riding style.
Longboards are the ultimate entry point into skateboarding culture for their wide and beginner-friendly decks and wheels. This version from Retrospec boasts a classic surfboard shape for an easy ride, shock-absorbent wheels for a smooth glide, and a Canadian maple and sustainable bamboo deck for the right amount of stability and pliability. It also comes in 12 raddest patterns, from riptide to dark tropics, making him feel like a cool dude. The nearly 10,000 Amazon reviews agree.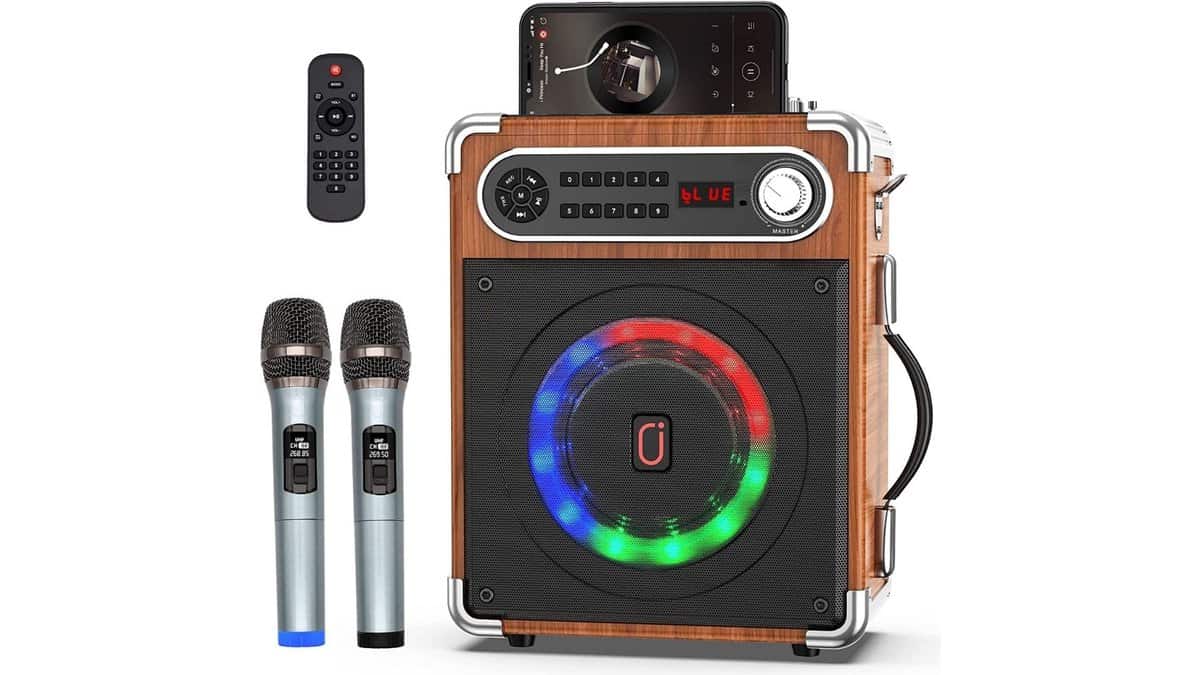 With this ultra-cool karaoke machine, your teen can bring the karaoke party to their basement. The portable Bluetooth speaker comes with two microphones perfect for belting out duets free of distracting reverb, a tweeter and a woofer for powerful treble and bass, respectively, and different LED disco lighting effects to get the party atmosphere started. It features several connectivity modes for quick and easy setup, so they'll be ready for the next High School Musical level sing-off.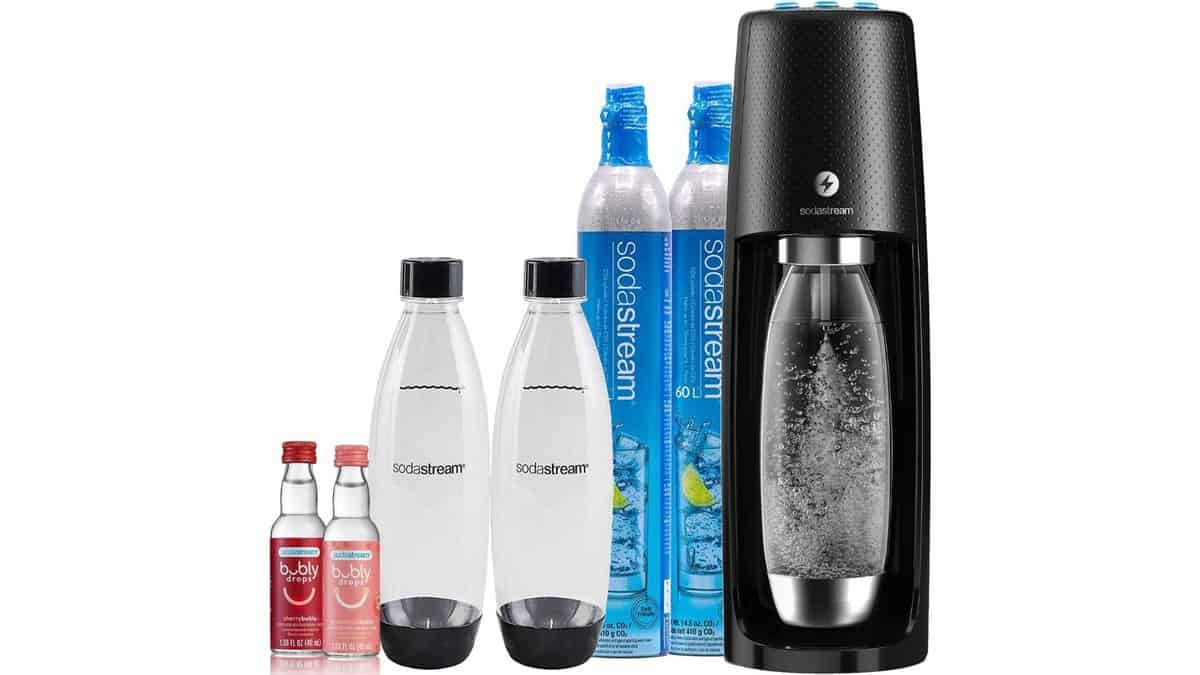 Between their growing bodies and active lifestyles, teens need to stay hydrated. The SodaStream is an exciting way to do so with the numerous fizzy flavor profiles they can make with the touch of a button. This comprehensive kit comes with a sparkling water maker, two carbon dioxide cylinders (which create up to 252 cups of sparkling water each), three carbonating bottles, and two bottles of flavored grapefruit and cherry drops. This can save them hundreds of dollars at the convenience store.
Let's face it: Puberty is a weird, confusing time! Make the transition to adulthood smooth for your newly-bearded pal with the Philips Norelco Electric Shaver. It makes shaving much easier for first-timers with its rounded tips that protect the skin, rapid-moving blades to prevent going over the same spot multiple times, and micro-glass layer to reduce razor burn. It boasts a 30-minute runtime and is suitable for use in the shower — with or without foam — making it a perfect way to touch up quickly before school.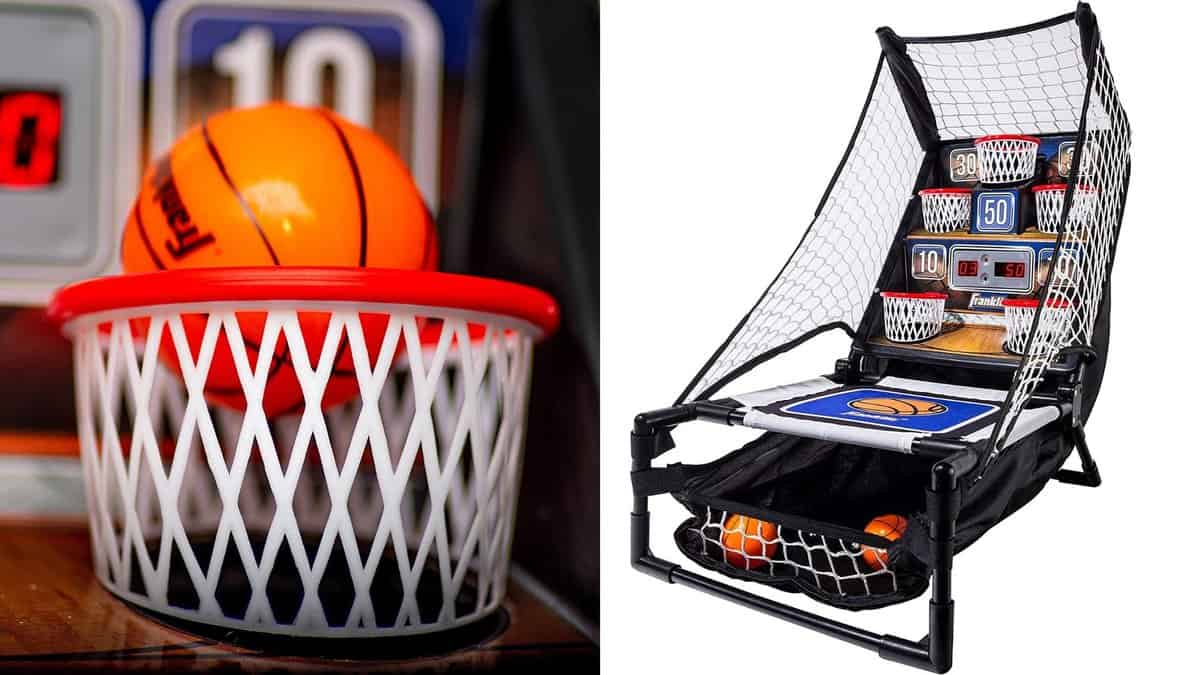 If your favorite teen has dreams of getting drafted into the NBA, allow them to practice rain or shine on this tabletop arcade basketball game. With more than 1,200 Amazon reviews, this popular game will enable them to practice their jump shot with two arcade-style basketballs, an electronic scoreboard to challenge friends, and audio of the crowd going wild to keep their heads in the game. Plus, it's foldable for easy storage.
Every teen needs a pair of slippers that's simultaneously super-warm and sophisticated enough not to harken back to their toddler days. This popular model from Olukai features a wool-blend lining, heathered knit material, gel insert for next-level comfort, a drop-in heel for easy wear, and a rubber outsole for plenty of non-slip traction. It also has over 1,200 Amazon reviews, comes in five classy hues, and is machine washable for an easy refresh.
Pool lounging with friends is about to get that much wilder with this popular Intex Giant Gator ride-on that has more than 7,000 Amazon reviews. This giant 80-inch prehistoric-style pool float has room for two bathers at once and features a repair patch kit and two air chambers for easy maintenance and setup. It's the perfect way for your teen to spice up a day at the pool or lake.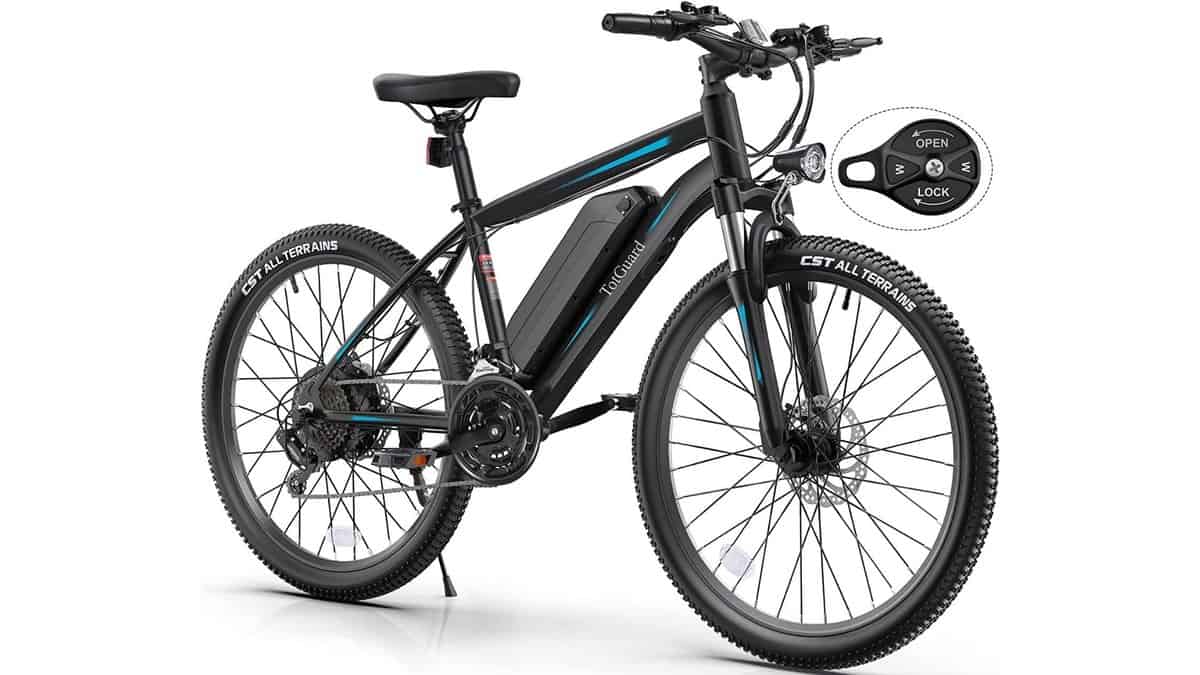 An e-bike is the coolest thing you can buy for a teen guy to help them get around quickly without the expensive fees and upkeep of a car. Its 500-watt motor reaches 21.6 miles per hour with 21 different gear speeds, and it can ride on terrain 30 degrees steep. Its LCD allows them to monitor their stats while the LED headlights keep them visible in low-light conditions. The best part? They'll get to switch up their riding experience on the fly, from e-bike to pedal-assisted bicycle to everyday bike riding.
Widely regarded as some of the best headphones money can buy, these Beats over-the-ear headphones provide an unmatched listening experience. Thanks to their bass-forward acoustics, adjustable cushioned fit, 40 hours of listening time on a full charge, and multifunctional ear control, you can take calls and activate Siri. The quick charge time makes them ideal for forgetful teens, as well.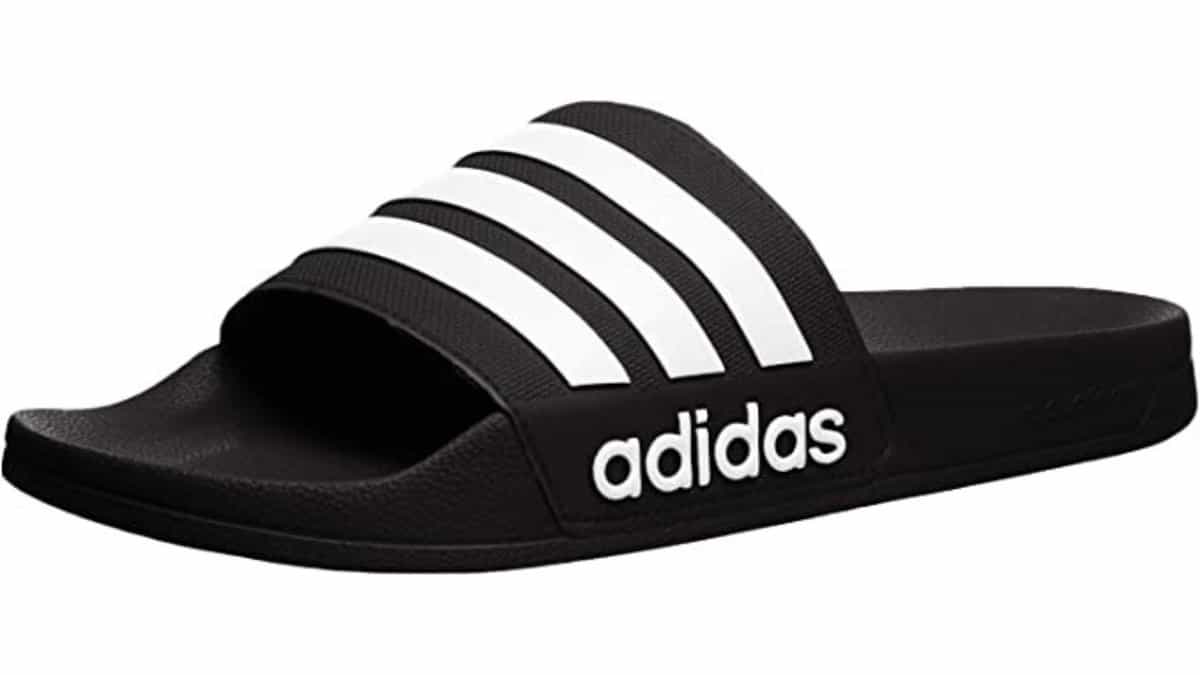 Sporty shower slides are part of the unofficial fabulous teen wardrobe. Now you can ensure your giftee fits the bill with these ultra-popular Adidas sandals boasting more than 138,000 Amazon reviews. They come in 36 color variations to cater to their unique style and form a cozy contour around the foot with their soft Cloudfoam footbed. The slip-on closure makes them easy to put on and take off, making it a shoe they'll reach anytime they head to the pool or communal shower for swim practice.
Nothing upgrades a winter wardrobe quite like a classy scarf. Ensure your favorite teen stays bundled up (while looking dapper) in this highly-rated scarf with more than 5,800 Amazon reviews. The acrylic scarf has a cashmere feel and comes in 17 sophisticated colorways from solid black to blue-gray plaid and measures 12 by 80 inches for unlimited styling options. It features a classic fringe at the ends and can go straight in the wash for easy upkeep.
It's often easier to learn a new skill from a young age. Allow them to embrace their inner rockstar with this comprehensive guitar set for beginners. It includes everything they need to start their rockstar journey, from an acoustic guitar made of handcrafted hardwood, a carrying case, a strap with a pick holder, six celluloid picks, an e-tuner, extra nylon strings, and more. With seven color options, they can further express their personalities while playing or dreaming up new songs.
40. For The Energetic One: Hands Full!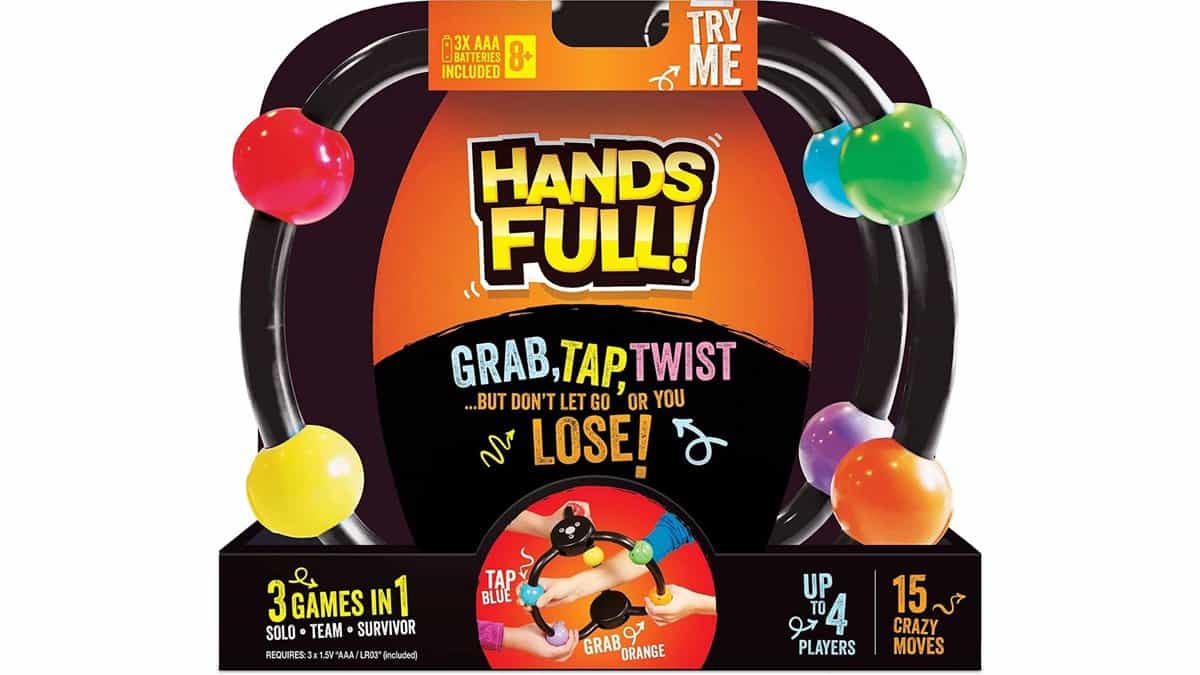 Teens tend to accumulate a lot of pent-up energy during the day, and there's no better way to put it to good use than with this highly energetic and competitive game. Hands Full! Prompts your teen to perform dynamic movements while fastening their hands to the gaming device, making it a next-level version of Bop It! Whether they play alone or with a group, it will inspire memorable moments that test their strength and resolve.
Every teen wants a drone. It's for science, after all! This budget-friendly option gives them a bird's eye view of the world with its HD first-person view camera that displays video and images of its impressive flips and turns through the associated app. The two included rechargeable batteries that support "flights" of up to 20 minutes, while voice and gesture controls allow it to land, take off, and, most importantly, take a selfie.
Why do gifts for teen boys have to be so severe? Add this eerily realistic Joker figurine to your Batman fanatic's precious collection. The nostalgic multicolor vinyl figurine stands at 3.75 inches tall and 2.5 inches wide for a perfect fit on their display shelf that looks even better stored in the included novelty box.
For an out-of-this-world take on a nightstand lamp or a decorative light on their desk, look no further than this realistic moon lamp with more than 20,000 Amazon reviews. Teens can use its remote control to change colors or strobe settings from 30 feet away or use the touch control to illuminate it with a single tap. Complete with a wooden stand to keep it all in place, the gift will indeed say you love them to the moon and back.
It's no secret that every teen boy has gotta catch 'em all, and they'll be well on their way to becoming a master Pokémon trainer with this popular board game. It features three complete Pokémon decks with 60 collectible fan-favorite trading cards that take the classic card battle to the next level. Each deck also includes a powerful card with Pikachu V and Eevee V and requires the perfect balance of strategy and luck for an exhilarating battle game they'll resort to night after night.
Who needs tickets to the movies when they can set up a cinema from their bedroom walls? This highly-rated projector provides over 55,000 hours of premium HD screen time from 32 to 170 inches wide. It connects with their smartphone, laptop, PS4, and more to display their favorite films and TV shows whenever and wherever, and its dual speakers provide clear and crisp sound. Its advanced cooling system makes it a quieter option than other projectors so that they can focus on their favorite Netflix series without distractions.
If there's one pair of kicks every cool teen needs, it's Air Jordans. These mid-rise sneakers offer plenty of ankle support, whether shooting hoops or adding a dash of personality to a tracksuit. They feature the iconic Nike swoosh visible from miles away (especially if you select one of their 18 bold colorways) and a rubber sole for extra traction.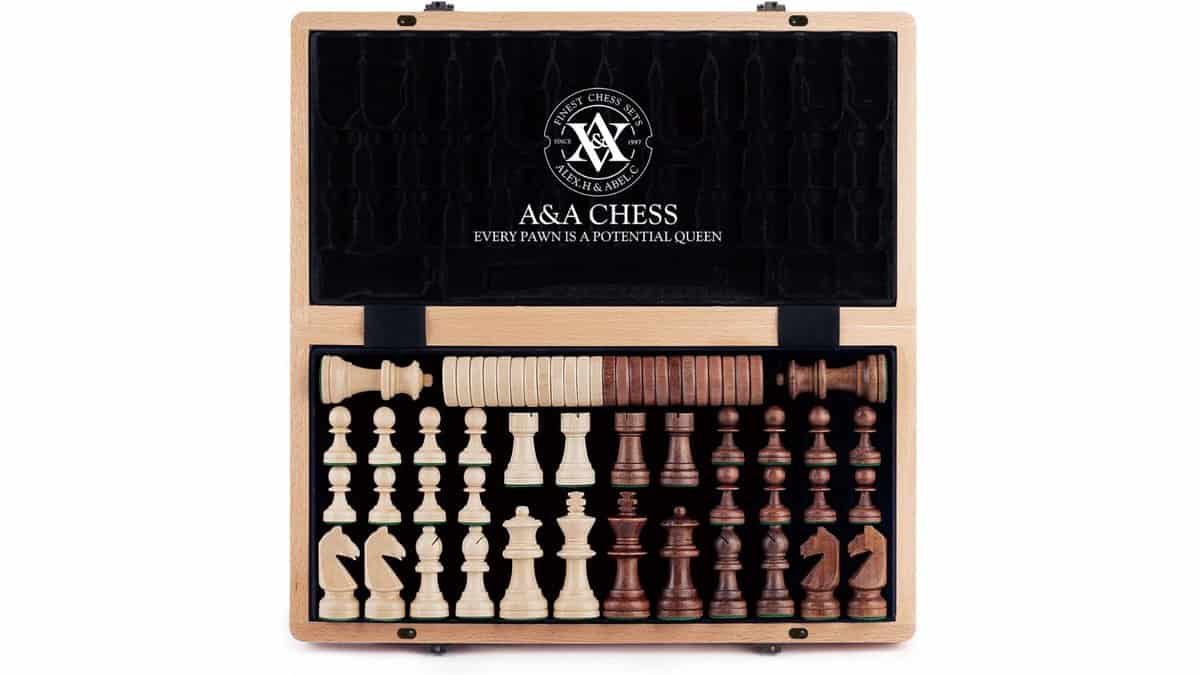 Checkmate: You've found the perfect gift for your chess-obsessed teen. This super-classy 15-inch folding chess board is made of natural beechwood and comes with chess and checkers pieces to switch up their gameplay easily. Each lightweight wood piece features felt at the bottom to protect the board's surface, and its look is complete with a sophisticated carrying case. As a bonus, the company offers free replacement pieces if lost or damaged.
Two things will always ring true in a teen boy's life: They'll need a pen, and they'll need to fidget. This gadget provides the best of both worlds with its ability to rotate and transform into as many shapes as its creativity allows. The pen works as a standard gel pen and a touch screen pen compatible with iPads, making it ideal for homework and play. Because it's magnetic and comes in a giftable box, it's bound to become the first pen they will never lose.
49. For The Life Of The Party: JBL Flip 4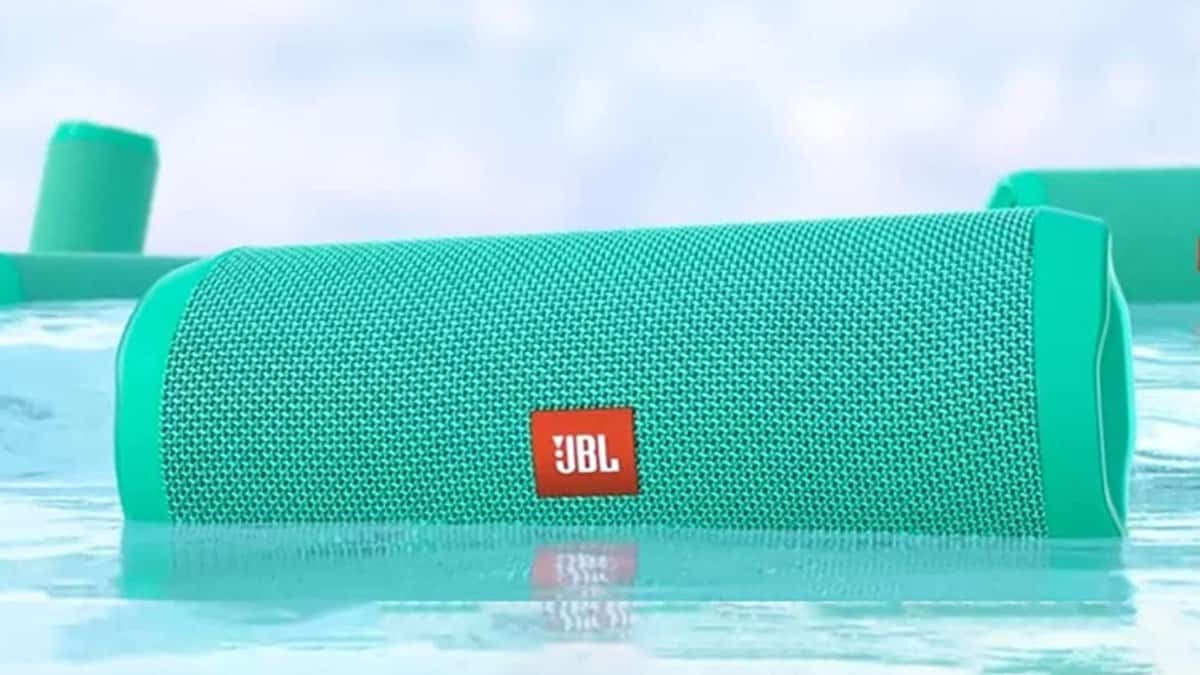 Allow your teen to bring the party wherever they go with this top-rated Bluetooth speaker boasting heavy bass-forward sound. It's fully waterproof for a no-fuss listening experience at the beach or pool and offers 12 hours of continuous playtime on a single charge. It also allows them to connect up to two devices at once so friends can take turns playing DJ, and it comes in several fantastic colors to suit their unique taste.
If they spend several hours a week staring at a screen trying to complete Hogwarts Legacy, make sure it's easy on the eyes with an incredible monitor. This one from Samsung has a slim and minimalist curved design that creates an even more immersive experience — whether they're gaming or getting lost in a movie marathon. Its fast response time eliminates blur, lag, and input latency for crystal-clear viewing, and it features an eye-saver mode to reduce blue light and eye fatigue so they can play well into the night.
Prices were accurate at the time of publication.