College graduation is one of life's happiest and most exciting milestones, but possibly one of the hardest for which to find an appropriate gift. The gifts we get our young adults and their friends will vary according to the kids themselves, but rest assured there are some things that everyone would be happy to receive.
We receive compensation from purchases made through some of the links in this post. 
Here Are Some Great College Graduation Gift Ideas
Keurig Coffee Maker Mini
This is the perfect gift for your budding college student. My kids who absolutely loathed coffee in high school became huge coffee drinkers in college. And this single-serve coffee maker is pretty lit. It doesn't take up much room and they can make themselves the perfect cup of Joe to get their day started.
Tile
Seriously, we have yet to meet the kid who doesn't need this.  This Bluetooth tracker, durable, water-resistant and loud will help them keep track of all their things. Can't find your phone or keys? Well, as long as you have your Tile, you're golden.
Echo Dot
How did anyone live before Alexa? She is a voice-controlled smart speaker and she is everything. Just ask Alexa the weather, the time, the score, the spelling of a word, who was President in 1936…she knows it all. Just trust us, your grad needs this, actually so do you.
Panda Planner
Are you always trying to suggest novel ways for your young adult to be better organized or to set goals? If you are, this is the gift idea for you. It's a daily planner with 6 months. It has a nifty daily view, which would allow them to organize their life on the daily. There is an end of the day review that helps them focus on everything they have accomplished that day. This is for the planners among us or the would-be planners and is the top pick for "goal planning" by the New York Times Wirecutter. 
TAKEYA Cold Brew Coffee Maker
Who doesn't love a good cold-brewed coffee? This reusable, at-home cold brew maker has a 4-cup capacity and produces smooth, well-balanced, concentrated coffee. Save money and the environment and enjoy delicious coffee. Sounds like a win-win to us.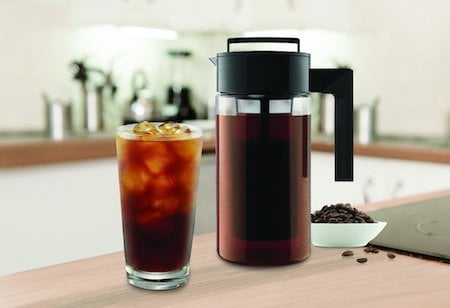 Yeti College Tumbler 
The Yeti is an absolute must-have, and we especially love this travel mug which would be perfect for grads who will soon be commuting to work. Everyone loves the Yeti, but imagine how much more lovable it will be with your student's college logo?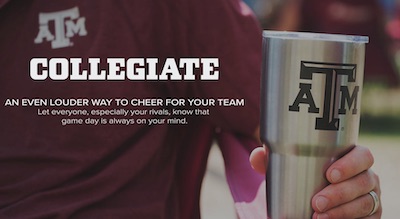 The Defining Decade  by Dr. Meg Jay.
In this riveting book, Dr. Jay explains that the twenties are the most defining years of adulthood. They should not be squandered because this is the decade to get things done; the things not accomplished will have far-reaching consequences. Your twenty-something NEEDS to read this.
Watch Dr. Jay's Ted wildly-popular TED Talk here:

GMorning, GNight: Little Pep Talks for You & Me by Lin-Manuel Miranda
There may be no one in the universe who inspires more admiration than Lin-Manuel Miranda, creator of the amazing musical, Hamilton. But before he created that mega-masterpiece, he was creating daily tweets to inspire his followers.  This book is a collection of his very best and is already a New York Times Bestseller.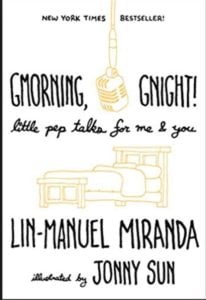 The Last Lecture By Dr. Randy Pausch
In one of the most famous lectures ever given, Dr. Pausch imparts wisdom, humor, and inspiration, all reprinted in this slim volume that belongs on every new grad's bookshelf. Facing a terminal diagnosis, computer science professor Randy Pausch gave his students (and all of us) a true gift when he shared his advice for really living, all while he was dying. This is a must-own title that young adults will reach for again and again when coming face to face with the real world.
MVMT watch
MVMT watches are everywhere these days because they are a fashionable, luxury watch at a reasonable price. Handsome watch with a leather straps, or a metal bracelet, and a minimalist face. Perfect for young men or women.
InstaPot Mini
For the college graduate, this is the thing. Learning to cook can be challenging, but learning to cook with the InstaPot, not so much. Our young adults will be out of the house most of the day, but that doesn't mean they shouldn't have a healthy, warm meal at night and it gets expensive to eat out every night. Get them this InstaPot-it's miraculous.
MM.Lafleur
MM Lafluer is a trendy new woman's fashion company that tries to simplify dressing for women, especially those whose work settings are more formal. Their high quality, comfortable clothing fits 0P to 22W and comes in the mail at the frequency each customer wants. Your daughter can keep the pieces she loves or send back any that don't work in a prepaid mailer. Their mission is "to take the work out of dressing for work."  You can send your daughter a Bento box to see if this brand is for her.
Fanchest box
For the sports fans among us. The company tests hundreds of products and curates products that every sports fan will love including teams in the NCAA, NFL, MLB, NHL, and the NBA.
Icon backpack (Encase brand)
Your grad will LOVE this backpack that will carry and protect their MacBook and essentials. There are multiple compartments, padded shoulder straps and a cable port for access to portable power. The best high-tech laptop backpack, according to the New York Times Wirecutter listing.
Everlane Snap Backpack
We are big fans of Everlane and think that just about ANYTHING you find your grad on their site will be a welcome and stylish gift. This backpack is lightweight and less expensive than the Icon but it also has a padded sleeve for a laptop.
Bose Noise-Cancelling Wireless Earphones
It was not just the dorm or college apartment that was noisy for your grad.  Open office floor plans, crowded subways, roommates (!) are all distracting and loud. These lightweight, wireless, and very portable earphones are excellent and would be a very welcome gift.
Cuyana Leather Travel Case Sets
We think the leather goods at Cuyana are amazing and that your daughter would LOVE one of these sets, especially if you personally it with her initials.
Away Bags
We have fallen in love with the Away line of roller bags and now comes the "Weekender," a handy duffel with all the room your grad will need for a weekend trip to the beach or to visit his parents!
Casper Mattress
One of the most expensive things about being a young grad is having to buy everything for a new apartment, especially if your son or daughter has lived in a dorm for four years. Our recently graduated young adults bought Casper mattresses and loved the convenience of receiving them in a box just like any other delivery. (Yes, they expand when released from the box.)
NEW! Take $100 off a Casper Mattress and $200 off a Wave Mattress with code GROWNFLOWN. Valid on Foam and Hybrid collections; not valid on the Essential. Terms apply.
Still Looking for More Grad Gift Ideas:
Grad Gifts for Your Off-to-Work Kids