If you're thinking of ways to celebrate the accomplishments of your graduate, consider these books as a congratulatory send off to college or the real world. Most importantly, don't forget to take the time to add a few lines of love of your own.
We have gathered the suggestions for Books and Gifts from Grown and Flown Parents and put it all in one place.  Please note: We receive small amounts of compensation from purchases made through these Amazon links.
Graduation Book Ideas (With A Bonus Book List for Parents, Too)
The Naked Roommate: And 107 Other Issues You Might Run Into in College (Naked Roomate)
Harlan Cohen is the dean of advice for college-bound kids. His New York Times Bestselling book is now in a 7th edition and there is no wonder why. Cohen brings a wealth of experience in navigating college based on his 400+ college visits and interviews with more than 1000 students. This book covers much of what college students might expect with tips spanning day one of freshman year to graduation. And, yes, there is a Tip #16 The Naked Roommate. More on this in the book, pages 91-94.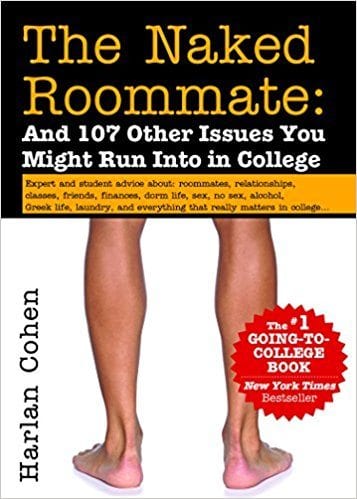 Freshman Year of Life: Essays That Tell the Truth About Work, Home, and Love After College
Hand your college grad a copy of this newly newly-released book as they move into (what can be) the slightly scary post-college wold. Here are 38 stunning essays written by top millennial writers who reveal the challenges met and disasters overcome during their own "first year of life."  Excellent and insightful!
The ABCs of Adulthood: An Alphabet of Life Lessons
Despite our best efforts during 18 years of parenting, we feel there's so much more we want to tell our sons and daughters before we leave them on the steps of their freshmen dorms. Deborah Copaken, New York Times best-selling author, wartime photojournalist, Emmy award winner and mom, with her collaborator, artist Randy Polumbo, have created a stunning volume that gives voice to so much of what parents want to say.
She started writing The ABCs as a gift to her eldest, an off-to-college son, but only got as far as "L is for Love." Fortunately, she completed the rest of the alphabet before it was her daughter's turn to leave for school.  Read more of our interview with Deborah and review here.
Do Your Laundry or You'll Die Alone: Advice Your Mom Would Give if She Thought You Were Listening
Becky Blades is a super-talented artist who writes with just the right balance of wit and wisdom. Her book, now in it's second edition, is perfect for any young woman in your life (15-25) because of the messages of empowerment, understanding and optimism she so beautifully conveys. It is a little manual for life, and who doesn't need that?  For more about how and why Blades wrote her book, read our interview and review here.
When Randy Pausch, a computer science professor at Carnegie Mellon, found out he had terminal cancer, he began to write a final lecture to his students. That talk, "Really Achieving Your Childhood Dreams," was later turned into this touching book.

The Her Campus Guide to College Life: How to Manage Relationships, Stay Safe and Healthy, Handle Stress, and Have the Best Years of Your Life
The writers and editors behind the successful Her Campus website wrote this off-to-college guide for freshmen women. Drawing from the experiences of the 5000 collegiate correspondents at 250 campuses, the book is divided into five parts and, yes, "Staying Safe in College" is the very first section. We interviewed Stephanie Kaplan Lewis, one of the three founders who created Her Campus while they were students at Harvard College, and she told us more about the site and the book here.
Oh, The Places You'll Go!
Oh, the books we have read by Dr. Seuss… This one, a classic graduation book idea, will likely be the final Seuss you buy your teen who is now way too big to cuddle in your lap (not that you won't be tempted.)
The Girl's Guide: Getting the hang of your whole complicated, unpredictable, impossibly amazing life
If you are sending a daughter out into the world, make sure she is tightly gripping a copy of Melissa Kirsch's book.  She calls on experts and her own voluminous research to help dispense practical, even-handed, modern and sometimes humorous advice to the very real challenges young women face. It is almost impossible not to love a volume that has a first chapter subtitled, "Real Women Get Pap Smears, Eat Bread, and Negotiate Cease-Fires with Their Full-Length Mirrors." We spoke with Kirsch and found out more about her book which you can read here.
Quarter Life Poetry: Poems for the Young, Broke and Hangry
The talented writer/illustrator of this new book or poetry is Samantha Jayne.  Watch her Mom Talk  video and let us know when you stop laughing.
Adulting: How to Become a Grown-up in 468 Easy(ish) Steps
Author Kelly Williams Brown compiled this New York Times Bestselling guidebook for twenty-somethings who are in the steep part of life's learning curve. One reviewer described  Adulting this way:  The book  "is meant to help her peers navigate the rocky shoals of maturity, to guide those 20-somethings who are just figuring out that radio silence is not an acceptable breakup technique, and food does not spontaneously manifest itself in the refrigerator."
Congratulations, by the way: Some Thoughts on Kindness
Author, MacArthur Genius Grant Fellow, and Syracuse University creative writing professor George Saunders gave a commencement speech in 2013. The New York Times printed Saunders' speech, in full, and it began to be shared by millions within just a few days. This slender volume contains his wonderful and wise words for grads.
Graduation Book Ideas For Parents
We have released Grown and Flown: From 11th Grade Stress to College Success
, our very best advice for the parents of college-bound students. From junior and senior years in high school to freshman year in college, kids need parents who can help them through the high-stress years as they prepare to leave home. We have interviewed experts in education, medicine, and safety and offer loads of our own practical advice from parenting five kids, now young adults, in our two families. We would love to know what you think!
The Naked Roommate: For Parents Only: A Parent's Guide to the New College Experience: Calling, Not Calling, Packing, Preparing, Problems, Roommates, … Matters when Your Child Goes to College
Harlan Cohen not only wrote The Naked Roommate (above) for students, but has also collected this book of tips for parents. Organized exactly like the one he wrote for students, Naked Roommate for Parents offers loads of tips, Q&A, professional advice and plenty of resources that any freshman parent would find helpful. Cohen is a reliable and entertaining source for those of us who spend the fall semester wondering what the heck our kid (who we haven't heard from in days) might really be up to.
Out to Sea: A Parents' Survival Guide to the Freshman Voyage
Do you have fond memories of cuddling up with What to Expect When You're Expecting those many years ago?  Author and mom of two daughters, Kelly Radi, had that classic pregnancy book in mind when she wrote her own guide to help moms prepare for freshman year of college.  You will want to pick up a copy and take advantage of all her great advice.
Off to College: A Guide for Parents (Chicago Guides to Academic Life)
Dr. Roger T. Martin, former college President and Harvard Dean, author and dad, took a deep dive into freshman year, studying it from a nearly anthropological viewpoint. Using his extensive, career-long collegiate contacts, Martin gained access to freshman orientation, advising, dorm life, health center, athletics and much more. For parents who want to go well beyond the welcome letter from their child's freshman dean to understand how colleges approach their newest students, this is the book for you.
From Mom to Me Again: How I Survived My First Empty-Nest Year and Reinvented the Rest of My Life
While moms may read everything they can get our hands on to prepare for having a baby, they may do very little to prepare for the day children are no longer at home. This book is the story of author Melissa Shultz's reinvention – her struggle with the empty nest and the transformation of her marriage, friendships, career, and ultimately herself. Funny and poignant, Shultz shows us how we can live a happy and fulfilling life even after the kids are gone.
The Self-Care Solution: A Modern Mother's Essential Guide to Health and Well-Being
Julie Burton has written about a topic that most mothers know all too well – how the physical and emotional responsibilities of family life easily absorb parents' time and energy, leaving little in the balance for "self-care."  Her book, through personal narrative, research, and the perspective of the nearly 400 moms she interviewed or surveyed, aims to provide a realistic guide for moms to get their physical, emotional, and relational health and well-being back on track by making self-care a priority.
Related:
Great College Graduation Gifts for Your Off-to-Work Kids 
21 Absolutely Fabulous High School Graduation Gifts for Girls
High School Graduation Gifts for Guys – They Will Love These!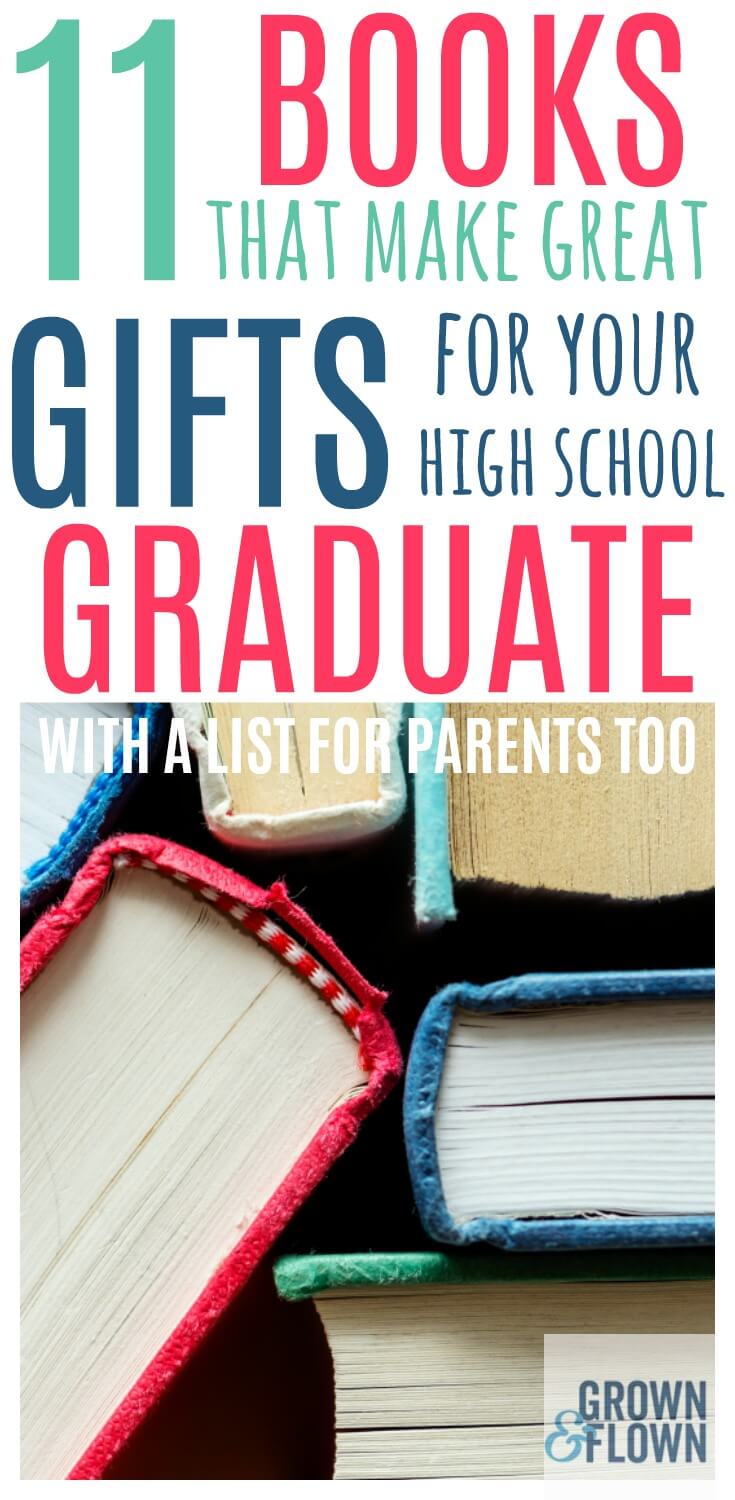 SaveSave
SaveSave
SaveSave
SaveSave
SaveSave
SaveSave
SaveSave
SaveSaveSaveSave