It's graduation season and, since there is no way to stop the clock from ticking toward the big day, we are here to provide you with a little diversion – our high school graduation gifts for girls. With a mix of both traditional and trendy, we hope you will find inspiration. Here are some graduation gift ideas for your daughter's friend group  and more gifts for guys.  
Note: We are a reader-supported site and receive small amounts of compensation from purchases made through the links in this post. 
High School Graduation Gifts for Girls
Kendra Scott Jewelry
Your daughter will always remember her graduation with a gift that she will be thrilled to take with her to college.  Earrings, necklaces, and rings by Kendra Scott are gorgeous and can be personalized with a selection of colors that are your daughter's favorite or even those of her new school. Take a look at these beautiful gifts and find just the right thing to help the special young woman in your life celebrate her big day.
Friendship Lamps
You and your family back home will be able to keep in touch with just one touch of this pretty lamp.  It lights up with the special color that your family picks and you can do the same right back with your color.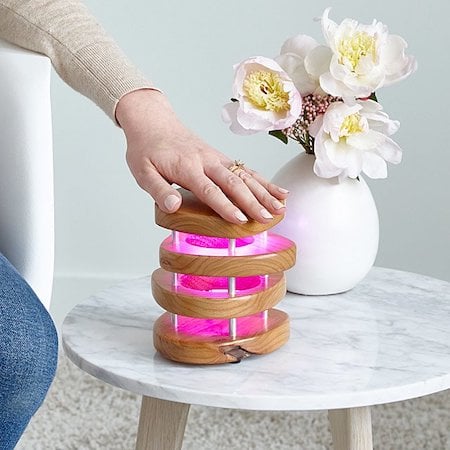 NOW- The Grown and Flown book is here! 
I'm recommending this book to every parent I know and keeping a copy close at hand to answer parenting questions of my own. Lisa Damour, PH.D, author of the New York Times bestsellers Under Pressure and Untangled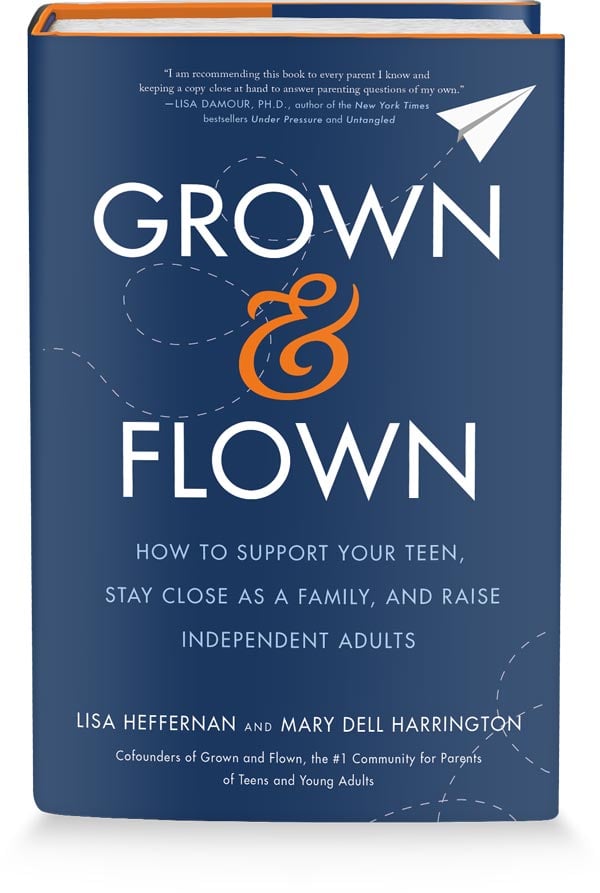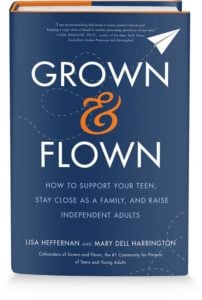 Fan Gear
College students wear fan gear with pride and there are few better places to find a wide variety of officially-licensed NCAA merchandise than Fanatics. With over 500+ college teams to pick from, you can find t-shirts, pajama pants and face coverings with your daughter's college logo.

Monogrammed Towels
Sending your daughter off to college with monogrammed towels means she is much more likely to keep up with her towels throughout college. We are big fans of these Wamsutta towels and we know you will be able to find a color she will love.
Collegiate Pillow
We think these pillows are true keepsake items, as the design team at catstudio has discovered and highlighted all the treasured spots at your son or daughter's college with their unique embroidery style.

The Boy, the Mole, the Fox and the Horse
This slim volume of love and wisdom is a perfect send-off to any of the young women in your life.  Written and beautifully illustrated by Charlie Mackesy, this bestseller offers hope and inspiration in a celebration of friendship between four unforgettable characters. From the book:
"What do you want to be when you grow up?" asked the mole.
"Kind," said the boy.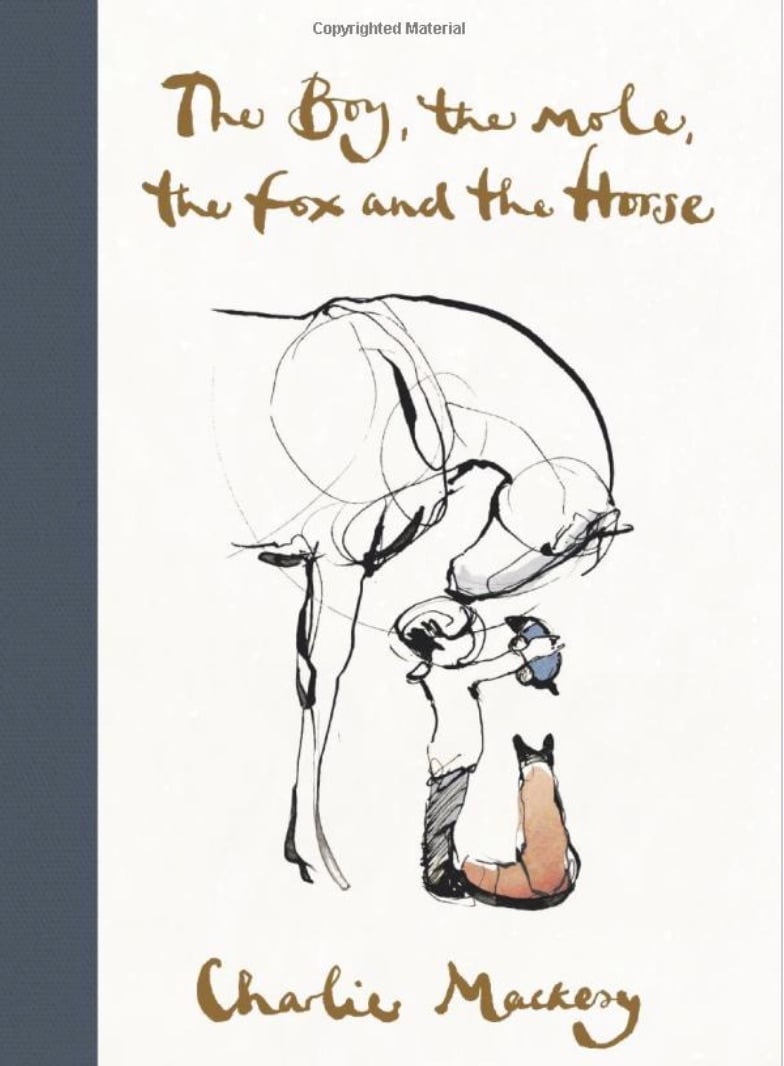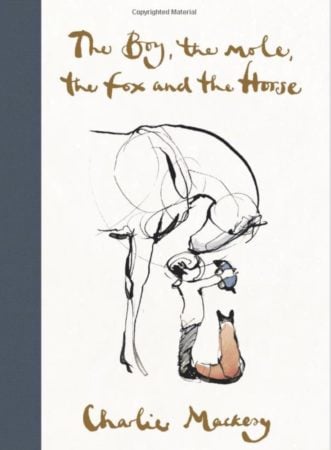 Clear Tote Bag for Game Day 
When your daughter gets ready for her first football game, she might need a clear tote bag to carry with her, depending on the rules at her college.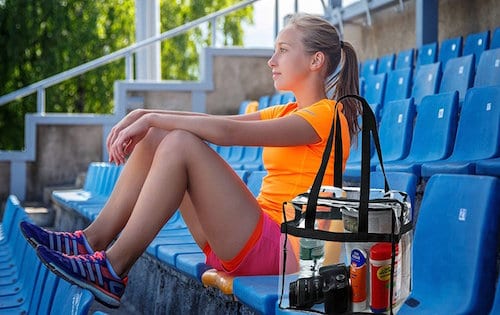 Napkin Finance
In this newly-released Wall Street Journal bestseller, author Tina Hay writes about the financial literacy tropics that all teens and young adults desperately need. With illustrations and clear explanation, Napkin Finance has garnered amazing reviews, including this one which we wholeheartedly agree: "An entertaining introduction to saving and investing. This is the best personal finance primer I have read in years." (Paul M. Brown, The New York Times)
Do Your Laundry or You'll Die Alone: Advice Your Mom Would Give if She Thought You Were Listening

There is one reason why we have DYL on our list every year – it is simply one of our very favorite graduation gifts for girls.  Written and illustrated by Becky Blades, Do Your Laundry includes all the wisdom you want to impart to your daughter, but with Becky's witty and heartfelt words and gorgeous illustrations.  The best part?  The last few pages are blank, ready for you to add your unique send-off to the girl who stole your heart 17 years ago.
Battery Charger
Your daughter's best safety device is a charged phone and, when she is on the go all day long as a college student, having one of these small, lightweight battery chargers in her backpack to plug her phone into is invaluable.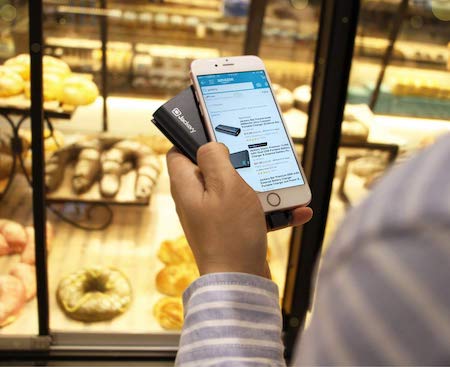 Keurig Mini
Being able to brew a cup of coffee in your dorm room is a tiny luxury AND a cost savings, too. This adorable coffee maker is only 5 " wide and is available in three colors – black, silver and pretty blue, "oasis," below. Sized to fit a travel mug, she will be on her way for class, coffee in hand, without feeling the need to be tempted by an expensive Starbucks.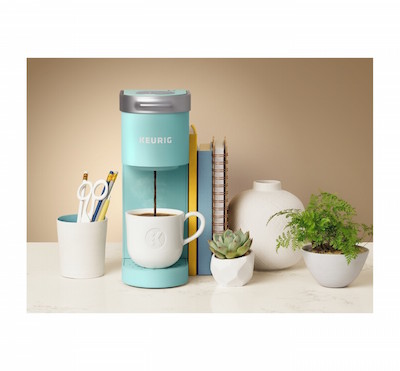 Allbirds Shoes
If you have not yet heard about Allbirds, let us introduce you to our favorite shoes. Made from superfine New Zealand merino (the softest wool on earth) Allbirds are unbelievably comfortable, lightweight and machine washable. They are perfect for walking around campus all day or going out at night. Now with tie ons, slip ons, and a new running shoe, you have many styles and colors to choose from.
Digital Assistant
Having a digital assistant to help your daughter wake up, give her the forecast and turn on her music while she gets dressed – all with voice commands – is just the tip of the functionality iceberg with either of the Echo Dot. Check out the sleep and relaxation sounds, that could help her create a calming environment in an otherwise chaotic dorm life.
Echo Dot – 3rd Gen
Rain Boots
If your daughter does not already have a good pair of rainboots, now is the time to invest in a some and Hunter Tall Boots are our favorites for durability and classic style.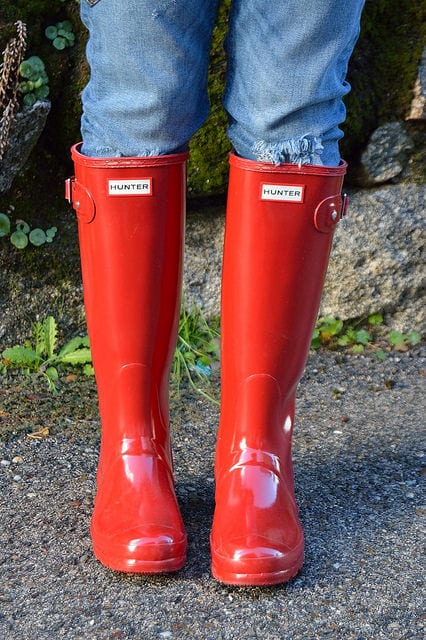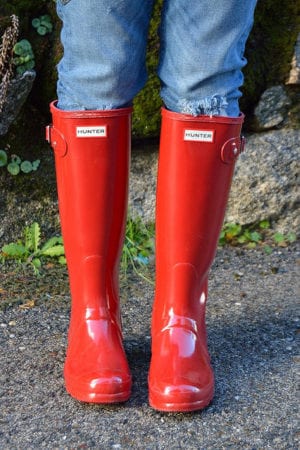 Inspiration Socks
Regardless of how careful teens are with laundry, they will quickly face a day where they have only mismatched socks left in their drawer which makes socks THE perfect gift for all college kids. We have fallen in love with Notes to Self socks. With a positive word to remind your daughter how wonderful she is, you might want to buy a dozen to be ready for the college care packages in your future.
Now – Grown and Flown readers can take 12% off a purchase of $75 or more (and free shipping). Here is the code: GROWNANDFLOWN
Dorm Safe
For a wallet, passport, meds, or nice jewelry, we like the Sentry Compact Safe since it's small and has a cable that can be looped around a heavy piece of furniture.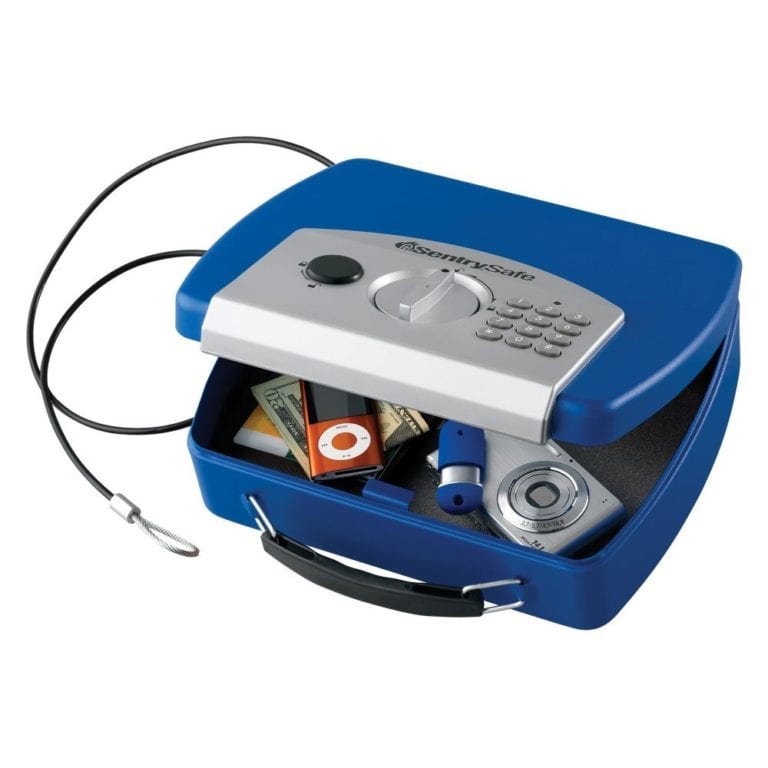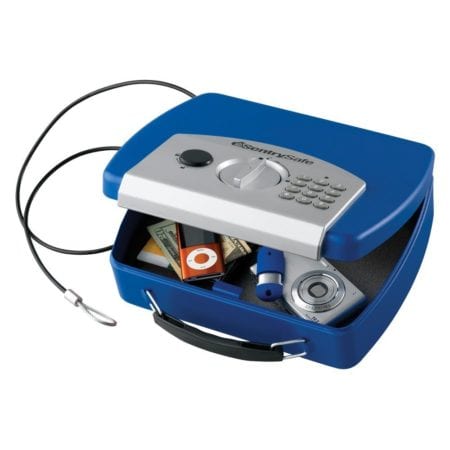 Fan
All dorm rooms are stuffy with two people living in such close quarters. If your daughter is attending school in the south, the fall and spring months can be uncomfortably hot, especially in older, un-airconditioned dorms. The Vornado 630 Air Circulator Fan gets high marks from the NYTimes Wirecutter reviewers.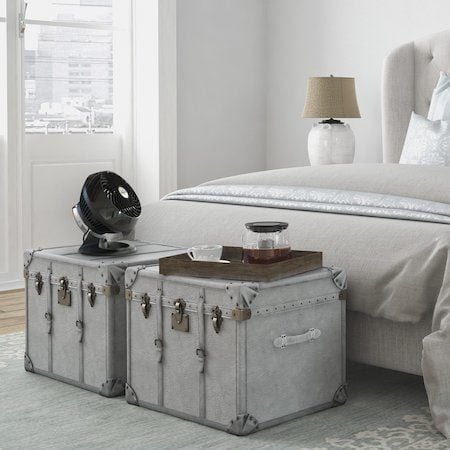 "Roommate-Cancelling" Headphones 
Bose Wireless Noise Cancelling Headphones get the top recommendations from the New York Times and your daughter will be incredibly grateful that you purchased these headphones once she moves into a noisy dorm.
Bluetooth Speaker 
On the other hand, when she wants to crank up the music, the UE ("Ultimate Ears") Portable Bluetooth Speaker has excellent audio quality, is waterproof and dust proof. This is the #1 top choice for wireless speakers under by the New York Times. Available in multiple colors, the speaker comes with this protective case.
Desk Lamp
Being a good roommate means keeping quiet and lowering the lights when your roomie is trying to sleep. An LED Desk Lamp with a USB Charging Port will make it a little easier for your daughter to keep studying even after her roommate is asleep.
Clothes Steamer 
There is no room for an iron or ironing board in a dorm room and a clothes steamer is the solution for a college student who wants clothes that look crisp.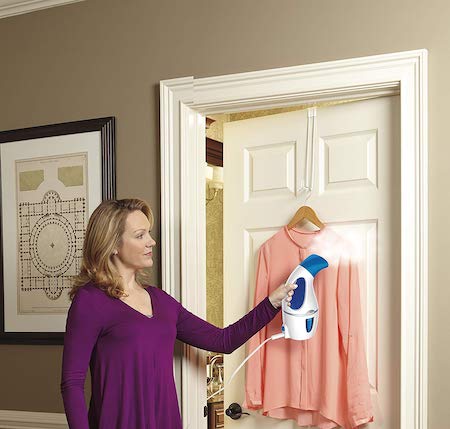 Dorm Essentials for Graduation Gifts
Looking for high school graduation gifts for girls that a college-bound kid will definitely use this fall? Read 10 Things All Freshmen Need to Bring to College and consider some of these suggestions, all good, all different price points.
1. Twin XL Sheets… Amazon Basics
2. Bed Topper…Egg Crate Ventilated Foam Mattress Topper or Memory Foam Mattress Topper 
3. Mattress Encasement…AllerEase brand for mattress and pillow encasements.
4. Pillows…Down Alternative or Goose Feather and Down Pillow
5. Laundry hamper…Pop-Up Mesh Laundry Hamper 
6. First Aid Kit…Transparent Sundry Kit
filled with what you KNOW she will need for her first cold.
7. Shower Caddy… Mesh Shower Caddy 
8. Towels…Cotton 6-Piece Towel Set 
9. Surge Protector…Surge Protector with USB Ports
Haven't found what you want yet? Here are more ideas for graduation gifts for girls:
Great Graduation Gift Ideas for High School Seniors – Lots!
Photo credit Hunter boots: Lara V