The good news is your teen is GOING to college. The bad news is your teen is LEAVING for college. There may be a long list of things they WANT to buy, but here is the short list of what every college student needs to bring with them — the absolute dorm essentials.
We have cut to the basics and listed only the 12 must-haves they need on day one.
In a few instances, we added extras for you to consider while shopping but have deliberately kept this college packing list short. Consider this a solid starting point and layer on the items your college student knows they will use, not the myriad things retailers and schools identify as "Essentials."
Besides, this is not 1992; your student can easily order supplies and furnishings after moving into their new space.
12 dorm essentials to put on your list
We recommend that you read this post, Dorm Room Shopping: 50 Questions to Answer First, which will guide you through all the Q&As you want to discuss with your teen BEFORE you shop.
The next step is to gather as much insight as possible from their college's dorm checklist on the website under "Residence Life." Find out what things are provided for freshmen (e.g., desk lamp, trash can) and what might be prohibited (e.g., extension cord.) If your student is assigned a dorm with air conditioning, they won't need a fan — no need to load up on things you'll have to return.
Then your teen will want to coordinate with their roommate if they are planning compatible decor and/or want to share a mini-fridge, microwave, or coffee maker, as most dorms are too small to accommodate duplicate appliances. An area rug is also popular, but no need to get more than one.
Note: We are a reader-supported site and receive compensation from purchases made through some of these links. 
1. Twin XL Sheets
There is no place other than a college dorm where your teen will need Twin XL sheets, and you will find dozens of retailers that sell this unique size.
This is the top-rated sheet for dorm beds and comes with a set of three pieces – fitted and top sheet plus pillow case. It is available in 12 pretty colors, making coordinating with almost any comforter easy.
According to the New York Times Wirecutter:
And these are the best affordable, all-cotton sheets we've ever tried.
Expert Tip: While shopping for sheets, your teen might want to choose the comforter, duvet, or blanket if they do not already have something warm they plan to bring from home. Twin XL will fit the best, but consider choosing a regular or Queen size to fit future, larger beds.
Some retailers have "bundles" where you can buy all the bedding in one purchase. This is an excellent solution for any teen less than excited about spending hours dorm shopping with you. One click, done!
These blue bags have achieved cult status in the Grown and Flown community, and they are available at Amazon, as well as IKEA. They are lightweight, durable, and fold flat for easy storage. The bags are invaluable for moving into and out of dorms and can be used as under-bed storage for your teen.
You can bring bath towels, hand towels, and washcloths from home or buy a new set for your teen. Getting them in a unique color or monogrammed will help your son or daughter keep up with their towels in a shared bath and laundry room. They are available in 8 nice colors but remember that acne medicine containing Benzol Peroxide can stain a colored towel.
Students will want two sets of towels, and these Hydro-Cotton quick-drying towels from Pottery Barn Teen are an "Editor's Choice" in Consumer Reports:
This towel is the perfect pick for those who want a sumptuous towel that won't weigh them down as much as other heavyweight options.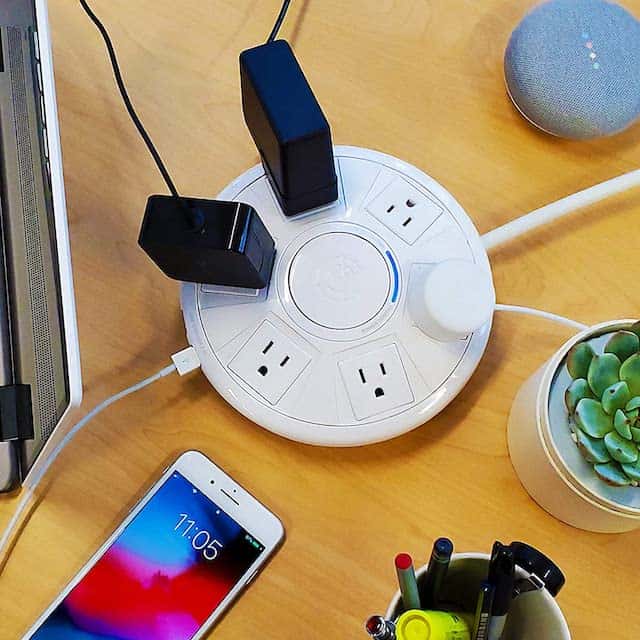 Surge protectors will protect expensive electronics from a power surge and have multiple outlets and/or USB ports for all the electronic devices that students bring to college. They are preferable to extension cords which many schools ban. This one has a six-foot cord, six adapter outlets, and two USB charging ports.
The New York Times Wirecutter says that the Ancell Power Air has "enough to charge one smartphone or tablet at high speed or two devices at low speeds" and is on its shortlist for "Best Surge Protectors."
Help your student sleep like they never left home by sending them to campus with a ViscoSoft Select High-Density Twin XL mattress topper. They are super comfortable, easy to clean, durable, and provide an ick-safe barrier between your teens and the old dorm mattress that's typically provided. Choose between three or four inches of gel-infused memory foam. The covers are washable and come with adjustable straps and slip-resistant mesh for a snug fit.
Consumer Reports highly recommends the ViscoSoft mattress topper.
Expert Tip: A waterproof mattress encasement that goes over the mattress and topper but under the sheets can protect against spills, bedbugs, and allergens. We like the Allerease brand for pillow and mattress encasements.
6. Bed Pillows
This is another item that your teen can bring from home. However, if buying a new one, consider the COOP Home Goods pillow that Consumer Reports AND Good Housekeeping Institute rate #1. With an additional bag of fill with each pillow, it is entirely customizable based on individual preferences.
The Good Housekeeping Institute suggests the Amazon Basics Down Alternative (2 pillow set) recommends it as the best value pillow:
This Amazon-branded pillow offers the best bang for your buck: It's sold as a pair and outperformed other styles on the market that cost over triple its price in our tests.
Expert Tip: Consider a washable, hypoallergenic pillow protector to keep pillows clean and protect against household allergens, such as dust mites, pollen, and pet dander, from collecting in your pillow. It is antimicrobial and bed bug bite-proof (yuck).
Two pillows can be beneficial as most dorms have no headboards to lean back on. One other option for back support is a bed rest pillow.
7. Laundry hamper, bag, or basket
Your teen will (eventually) wash their clothes and need a laundry basket or hamper to transport a mountain of dirty clothes to the laundry room. First, consider how much they'll need to carry and how far they must travel to do laundry. Are the machines on the same floor as their room or in another building?
This backpack laundry bag has padded straps and is adjustable to accommodate regular and extra bulky loads. Available in 13 colors, it is made from durable Oxford cloth and can also be used as a travel or storage bag. This is one of the laundry bags/hampers The New York Times Wirecutter highly recommends. 
8. Storage solutions
Shop for under-bed storage containers to store bedding, extra socks and underwear, and toiletries but before buying, find out as much as you can about the room to maximize this precious space. Some schools provide dimensions for the furniture and how high the bed is lofted. Take a tape measure when you shop.
Here is why The New York Times Wirecutter recommends this bin more than any other:
They're sturdy and easy to use and they come in more sizes (12) than any other bins we tested.
For students who share a bathroom with suitemates, this item can be left off the list if they can leave their toiletries in the bathroom. But anyone making a trek down the hall with shampoo, conditioner, toothbrush, toothpaste, floss, soap dish, soap, deodorant, and a towel needs to bring a shower caddy to college.
Expert Tip: Women students, in particular, might want a bathrobe (this one gets top reviews)or towel wrap to wear for the walk to the communal shower rather than trying to keep a towel wrapped around them as they carry a shower caddy filled with all of the above.

We suggest that parents put together a small medicine/first aid kit and fill it with what they know their teens are used to taking at home when they have colds or sore throats. Students seem to get sick at 2 a.m., and having a thermometer, cold remedies, and basic first aid supplies is essential. It is also vital to ensure your student can renew any prescription medication they are currently taking.
If you want a ready-made first aid kit, this one has all they need. With 160 pieces, it is stocked with standard first aid supplies plus Neosporin, Benadryl Itch-Stopping topical cream, Tylenol Extra Strength acetaminophen pain reliever caplets, and a Bengay Non-Medicated Instant Cold Pack.
Whether walking down the hall to the bathroom or using the one they share with suitemates, shower shoes are a must. Dorm and bathroom floors are gross, and students must protect their feet from a germy surfaces. Travel & Leisure rated this brand the tops:
Our favorite overall pair is the Showaflops Antimicrobial Water Sandal because of its adjustable strap that lets you customize the fit to your foot, its drainage holes, and antimicrobial, non-slip material.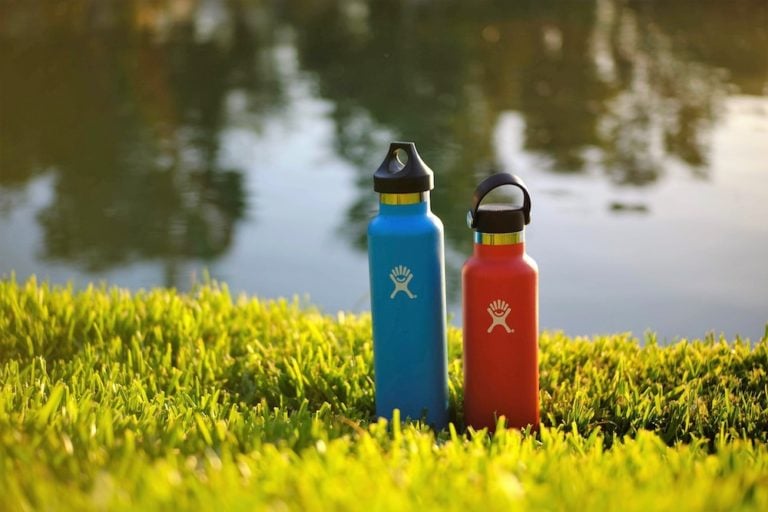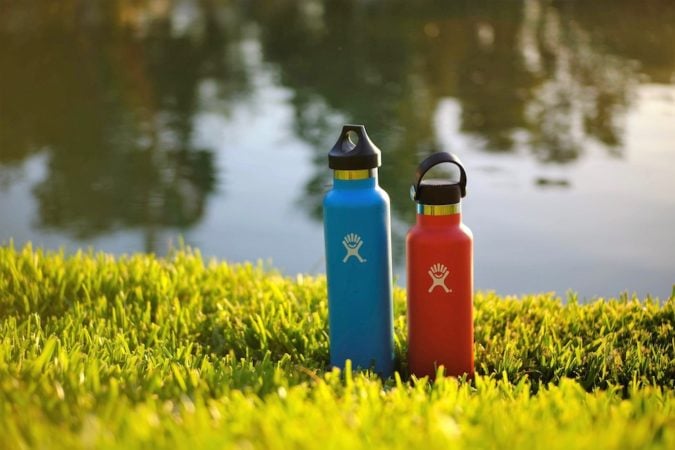 Hydro Flask bottles are our favorites and they are available in numerous sizes and designs, all with a lifetime warranty.  They are made of stainless steel and keep drinks cold and hot drinks hot for hours.
The New York Times Wirecutter also gives it the top reviews:
We conducted 120 hours of research over several years and have tested a total of 90 water bottles in all shapes, sizes, and materials. For students, we recommend the Hydro Flask 21 oz Standard Mouth.
Other Dorm Items to Consider:
Backpacks
Your student can bring their backpack from home, but getting a new one that does not have years of crumbs and grime from high school is a little luxury that they will appreciate. Here are our picks for a new backpack.
School Supplies
Students may use different methods for reading, taking notes, and completing school assignments at college than they did in high school. Don't buy a semester's supply of bulky printer paper, sticky notes, notebooks, binders, pens, pencils, index cards, highlighters, scissors, folders, etc., if your student plans to use more digital resources. Further, dorms have printing facilities, so students don't need their own printers and paper.
Cooking in the Dorm
If your student can use a microwave or coffee maker in their dorm, they might need a few things like a mug, bowl, utensils, dish soap, and paper towels. But those can all be purchased once they know what they're allowed to use and where they can be stored.
Saving money on dorm room essentials
Many retailers have free shipping and other special savings for college students, so read the fine print and take advantage of every offer. Your student may have to provide their .edu email address to be eligible, which seems like a fair ask to unlock the savings.
Next Steps
Once you've taken care of these 12 basics, here are other items to consider:
33 Bestselling Dorm Essentials 
How to Decorate a Dorm Room: Adorable and Easy
Best Ways to Decorate a Boy's Dorm Room