Ever wonder what's on the list of the most popular dorm essentials for college freshmen? Here are some of the bestselling off-to-college items that Grown and Flown parents are buying for their freshmen.
We are a reader-supported site and receive compensation from purchases made through the links in this post. Thank you! 
Before you do ANY dorm shopping, look at the college website in the section under "Residence Life" to see what is prohibited, the dimensions of the dorm room and what furniture is provided. Next, download the browser extension Honey – it will instantly find coupon codes and the best discounts for all your shopping so you can make purchases knowing you are getting the lowest price available. And did we mention it is free?
One other pre-shopping tip is to head over to the Bed, Bath & Beyond College Shopping  website tab to get ideas about what you might want to buy, how your teen can organize their dorm room, where to get the FREE 20% off College Savings Pass and learn about the ways that BBB can help you shop this year including contactless curbside pick-up and Pack and Hold which is incredibly helpful, especially if college is a plane ride away.
25 popular dorm room essentials
Typically, dorm rooms have Twin XL beds and your teen will need to have sheets that are sized to match.  At the very least, they will need a fitted sheet to cover the mattress supplied on the frame. One of the best places to look for sheets and comforters in this (or any) size is on the Bed, Bath & Beyond college website.
We suggest these great, inexpensive IKEA bags for moving in and out, and underbed storage for after move-in day.  They are the #1 most popular dorm item for Grown and Flown students.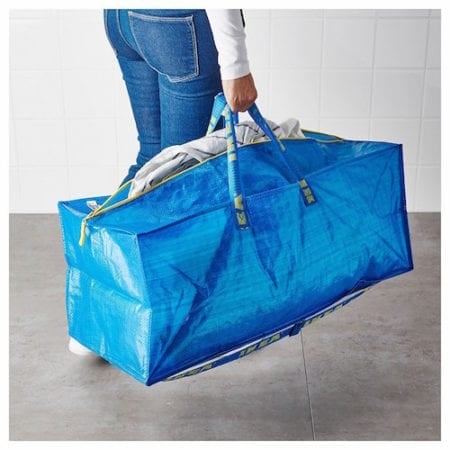 Colleges have water dispensers around campus and encourage students to use their own water bottles, rather than buying water in plastic bottles. We are big fans of Hydroflask, which offers bottles in several sizes, colors and price points.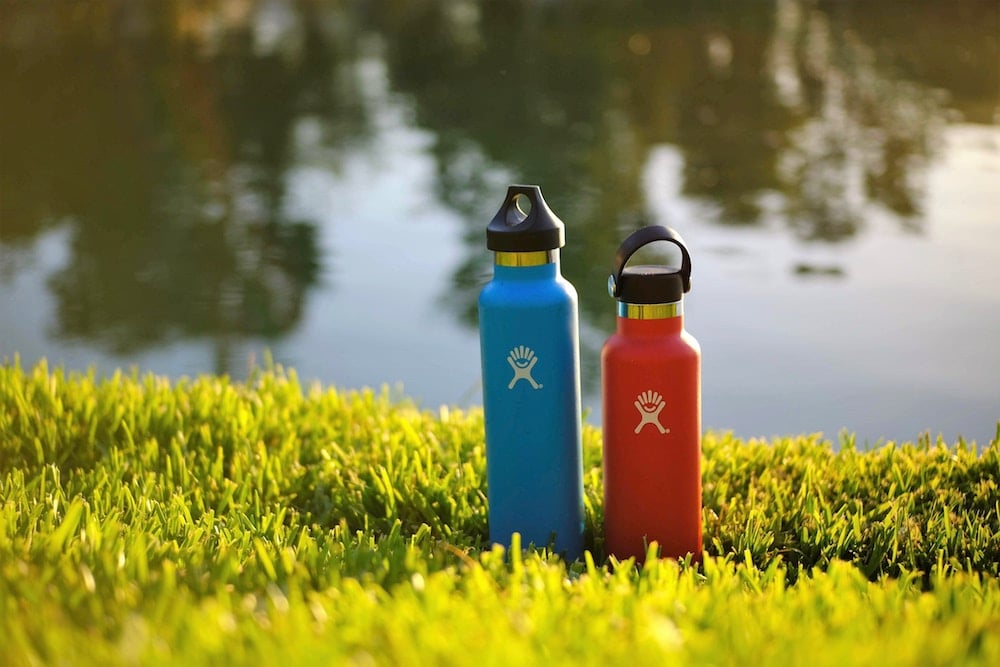 The Grown and Flown book has all you need for college shopping, move-in day, and… preparing to say goodbye. Available in paperback!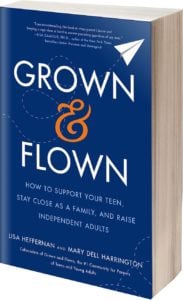 Students will need to bring face masks with them to college  and here is our list of the most popular face masks recommended by Grown and Flown community.
You might also want to check out face masks with their college logos our favorite pro sports team? Fanatics has official licenses with than 500 colleges and pro teams in all the major sports.

All students living in dorms with communal bathrooms need shower shoes. Havaianas may be a little more expensive than others but we love the variety of colors and designs which make them less likely to get confused with hall mates' flip flops.
This set of eight OXO storage containers with lids are not only useful for snacks and perishable food, but they are also perfect for storing makeup, at a desk for supplies, or to store  meds and first aid necessities.
At 5″ wide, this Keurig is just the right size for a dorm room and comes in black, silver, rose or this pretty mint color.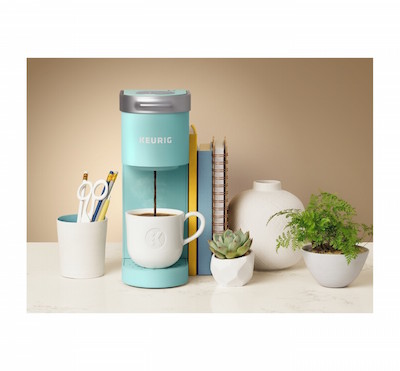 Choose 3 or more first aid items from Target and pick of of these cute bags for FREE. (Restrictions apply)
Inexpensive, incredibly strong and truly useful, these command strips are favorite dorm essentials.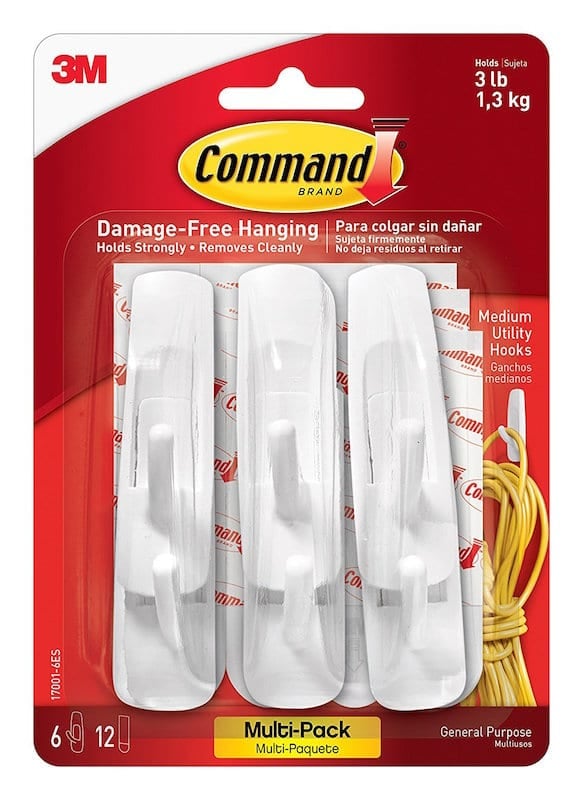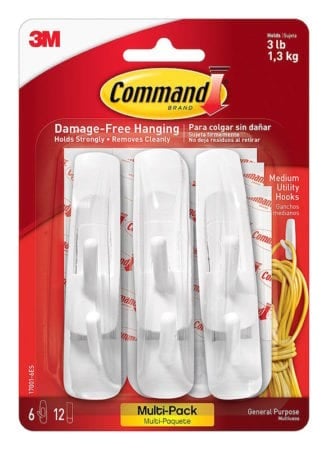 Gather your teen's t-shirts from camp, school, sports or family trips and send them to Project Repat. They will create a very personal keepsake quilt that can be used on the bed or hung on a wall. A Project Repat quilt is one of the most popular dorm items in the Grown and Flown community and they get rave reviews.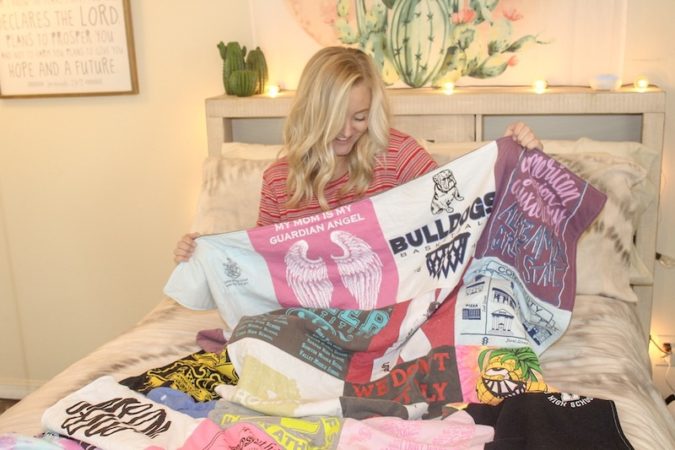 Want to learn what Grown and Flown parents think are THE most helpful tools and tips for Move-In Day? Here are the 12 things that saved their lives. 
A tool set is something that every teen will eventually need, especially once they move off campus into an apartment.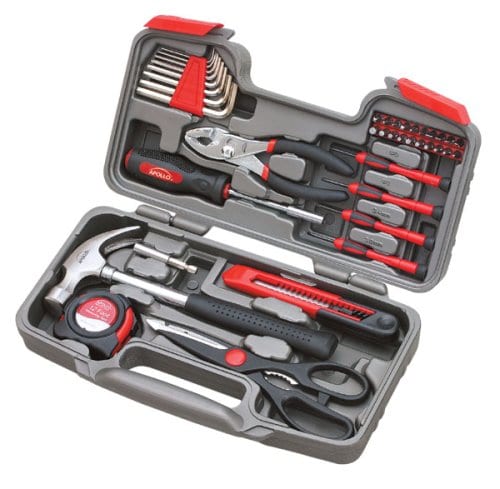 This is another item that your teen can bring from home. However, this #1-rated pillow from Nest Bedding will not get flat or lumpy and can be adjusted to their preference by removing some of the foam.  Make sure to get a washable, hypoallergenic pillow protector to keep pillows clean and protect against bedbugs, dust mites, and allergens.
Taking a bulky iron and ironing board to college isn't practical if your teen is living in a dorm. Consider a handheld steamer, instead. This Connair steamer gets great reviews.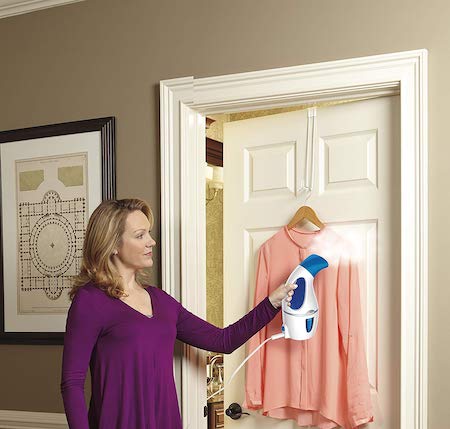 Having a phone fully charged is truly the very best safety device your teen can have in college. The Jackery Bolt is lightweight and small, can charge multiple devices at once and does it twice as fast as a regular charger. This one gets top reviews. 

Extension cords are banned in many colleges, so pack one of these, instead. Your teen will need plenty of outlets for their electronics and this Belkin charger comes with a 6'ft cord, too.
Most dorm bathrooms are communal and your son or daughter will need a way to carry everything with them down the hall and back. Available in three colors.
This lamp has a charging USB port on the base and can be dimmed when your teen is up studying when their roommate is asleep.

One thing that your kid will need is a place to hang a wet towel and this set of hooks is perfect for that, or jackets, hats, etc.

Use this for move in day and leave it behind so your new freshman can prop up their door to more easily meet their hallmates. This is a one of the smallest, least expensive dorm essentials.
Your teen can deposit face masks they have worn into a mesh laundry bag for later washing, keeping clean and used ones separate. These are also great for washing delicate garments.

Teens need a place to stash dirty laundry and this lightweight hamper can be easily transported to the laundry room once it is filled to overflowing.
Dorm bed mattresses are rock-hard bricks encased in vinyl so adding a mattress topper will be something your teen will thank you for. There are many, many toppers on the market, with different materials, thicknesses and price points, but this one gets great reviews.
So much studying takes place on a dorm bed and a pillow like this will help make it much more comfy, especially since there are typically not headboards on dorm beds.
Is it time for your teen to replace their grimy high school backpack? Here are 8 of the most popular backpacks for teens and college students. 
We think that the Herschel backpacks are pretty amazing and your teen will want to look through all the styles and colors offered. They can search for ones that are water resistant and have padded sleeves for backpacks, both great features. Check out the "collections," too, to see everything from Hello Kitty to Major League Baseball with MUCH in between.
Nightstands are not supplied in most dorm rooms so having a bunk shelf like this one can be a convenient space for students to have their phones, glasses and other necessities close at hand when they go to bed.