Ever wonder what's on the list of the most popular dorm essentials for college freshmen? Here are some of the bestselling off-to-college items that Grown and Flown parents are buying for their freshmen.
We are a reader-supported site and receive compensation from purchases made through the links in this post. Thank you! 
25 Popular Dorm Room Essentials
Ikea Frakta Bag 
We suggest these great, inexpensive IKEA bags for moving in and out, and underbed storage for after move-in day.  They are the #1 most popular dorm item for Grown and Flown students.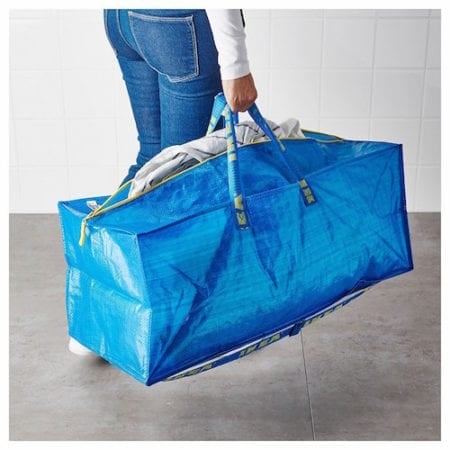 Hydro-Flask Water Bottle
Colleges have water dispensers around campus and encourage students to use their own water bottles, rather than buying water in plastic bottles. We are big fans of Hydroflask, which offers bottles in several sizes, colors and price points.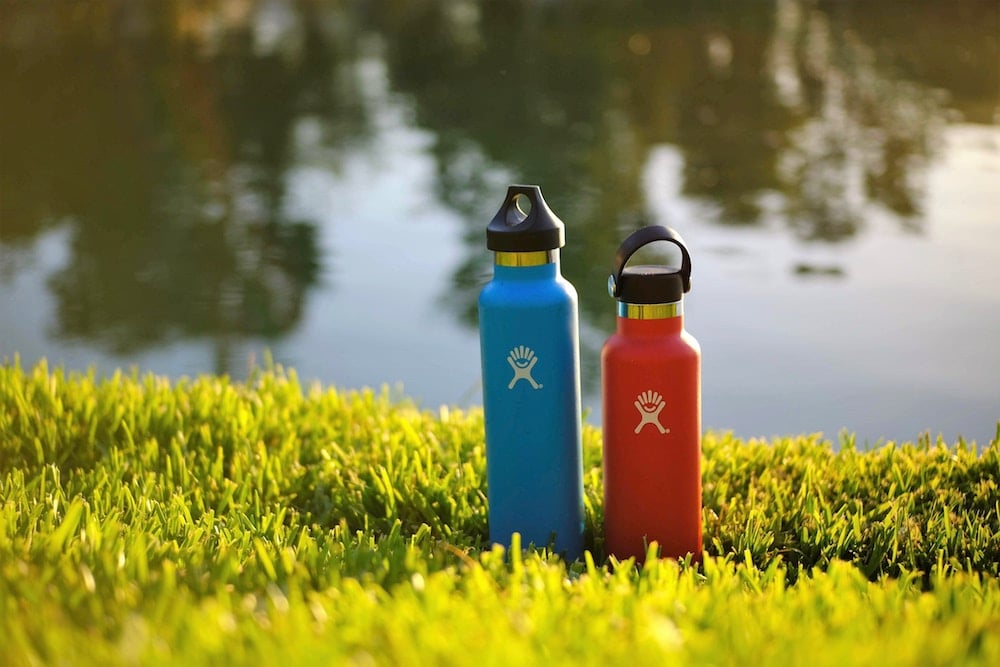 The Grown and Flown book has all you need for college shopping, move-in day, and… preparing to say goodbye.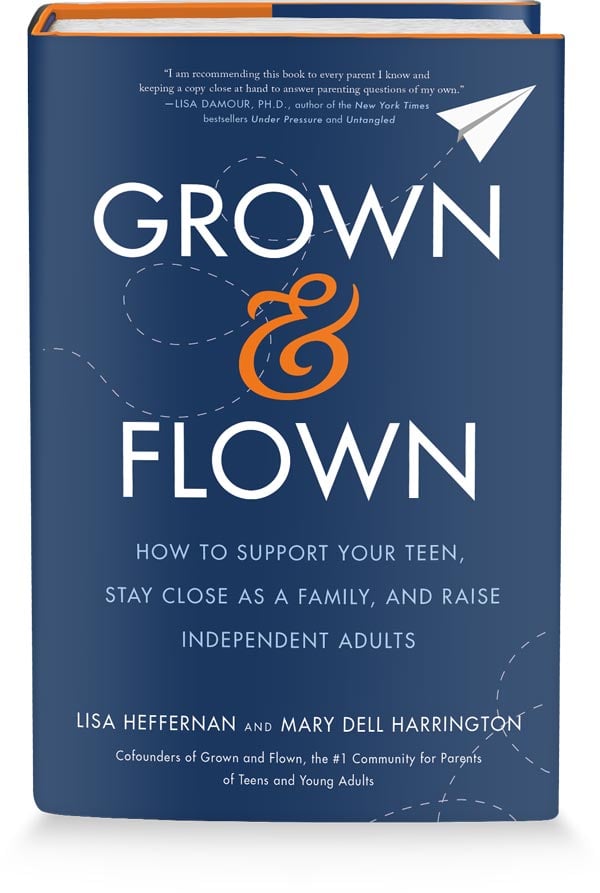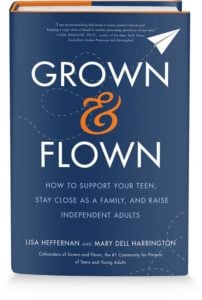 Shower Shoes 
All students living in dorms with communal bathrooms need shower shoes. Havianas may be a little more expensive than others but we love the variety of colors and designs which make them less likely to get confused with hall mates' flip flops.
Keurig Mini
At 5″ wide, this Keurig is just the right size for a dorm room and comes in black, silver, rose or this pretty mint color.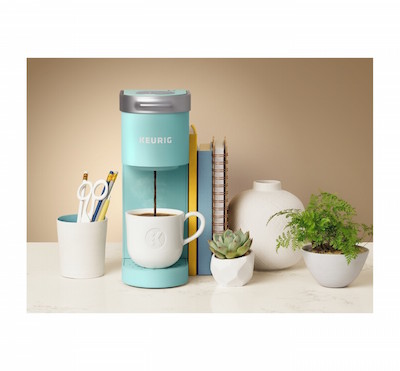 First Aid Kit With FREE Bag 
Choose 3 or more first aid items from Target and pick of of these cute bags for FREE. (Restrictions apply, through 5/30/20)
Command Large Utility Hook
Inexpensive, incredibly strong and truly useful, these command strips are favorite dorm essentials.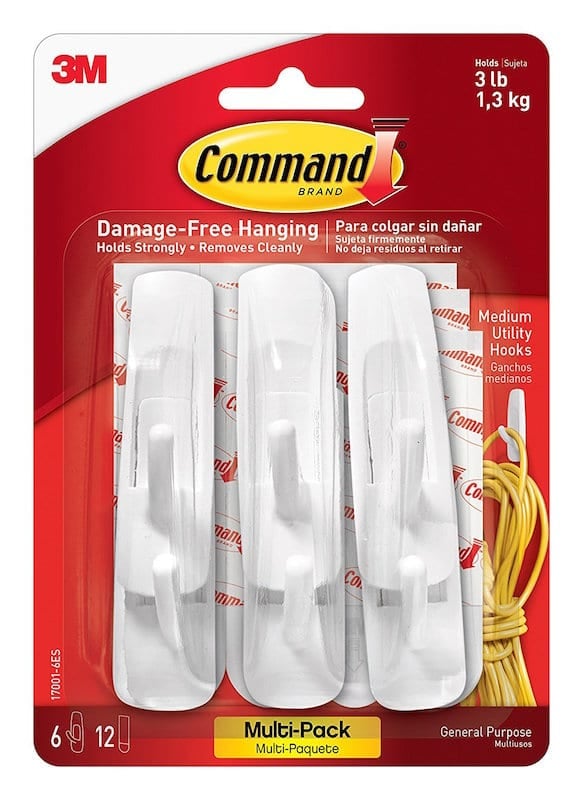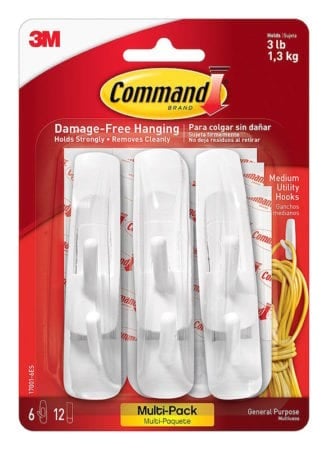 Vornado 630 Air Circulator Fan
This small fan offers a lot of cooling and air circulating power and gets the top reviewers. A fan is a must for dorms that are not air-conditioned.
Hand Tool Set with Tool Box Storage Case
A tool set is something that every teen will eventually need, especially once they move off campus into an apartment.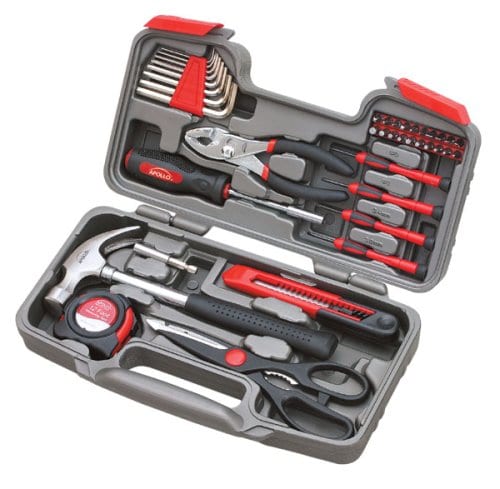 Bed Pillow
We think that Allerease pillows, pillow covers and mattress encasements can be beneficial to your teen's health and well-being in college. This set includes a pillow and cover, protecting against bed bugs, dust mites, and household allergens. Machine washable.
Clothes Steamer 
Taking a bulky iron and ironing board to college isn't practical if your teen is living in a dorm. Consider a handheld steamer, instead. This Connair steamer gets great reviews.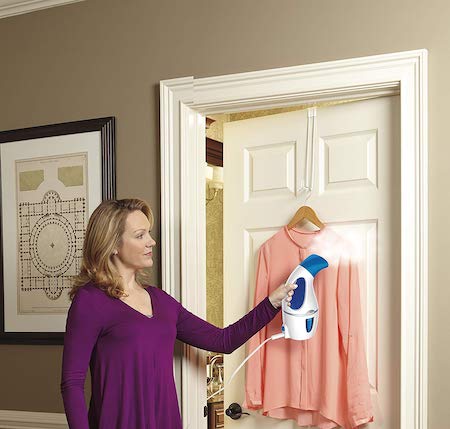 External Battery Power Bank 
Having a phone fully charged is truly the very best safety device your teen can have in college. The Jackery Bolt is lightweight and small, can charge multiple devices at once and does it twice as fast as a regular charger. This one gets top reviews. 

Belkin Surge Protector Power Strip 12 Outlets and 2 USB Charging Ports
Extension cords are banned in many colleges, so pack one of these, instead. Your teen will need plenty of outlets for their electronics and this Belkin charger comes with a 6'ft cord, too.

Electronic Compact Safe
If your teen has prescription meds, keepsake jewelry, a passport or other valuables, getting a small safe is a very good idea.

Quick Dry Hanging Toiletry and Bath Organizer
Most dorm bathrooms are communal and your son or daughter will need a way to carry everything with them down the hall and back. This brand got high marks by reviewers for its durability.

LED Desk Lamp
This lamp has a charging USB port on the base and can be dimmed when your teen is up studying when their roommate is asleep.

Classico Over Door Organizer Hooks
One thing that your kid will need is a place to hang a wet towel and this set of hooks is perfect for that, or jackets, hats, etc.

Door Stopper 
Use this for move in day and leave it behind so your new freshman can prop up their door to more easily meet their hallmates. This is a one of the smallest, least expensive dorm essentials.

Set of 5 Mesh Laundry Bags
Your daughter can wash her delicate garments inside these mesh bags to keep them from getting hopelessly twisted and ruined. They can also help keep the sock monster at bay if she washes her socks together in one bag.

Laundry Bag 
Teens need a place to stash dirty laundry and this lightweight hamper can be easily transported to the laundry room once it is filled to overflowing.
Mattress Topper 
Dorm bed mattresses are rock-hard bricks encased in vinyl so adding a mattress topper will be something your teen will thank you for. There are many, many toppers on the market, with different materials, thicknesses and price points. Tempur-Pedic is highly recommended by the NYTimes Wirecutter reviewers.
Foam Reading Pillow
So much studying takes place on a dorm bed and a pillow like this will help make it much more comfy.
Comforter
All students need a blanket, duvet or comforter and this one, in classic blue and white stripes, is machine washable.  Available in twin XL and full/queen, you might consider the larger size for your student to use this year and beyond when they are more likely to have a queen size bed than a twin XL.
And don't forget sheets to fit the twin XL bed that are typically found in most freshmen dorms.
Backpack
Is it time for your teen to replace their grimy high school backpack? We think that the Herschel backpacks are pretty amazing and your teen will want to look through all the styles and colors offered. They can search for ones that are water resistant and have padded sleeves for backpacks, both great features. Check out the "collections," too, to see everything from Hello Kitty to Major League Baseball with MUCH in between.
Dorm Bed Shelf
Nightstands are not supplied in most dorm rooms so having a bunk shelf like this one can be a convenient space for students to have their phones, glasses and other necessities close at hand when they go to bed.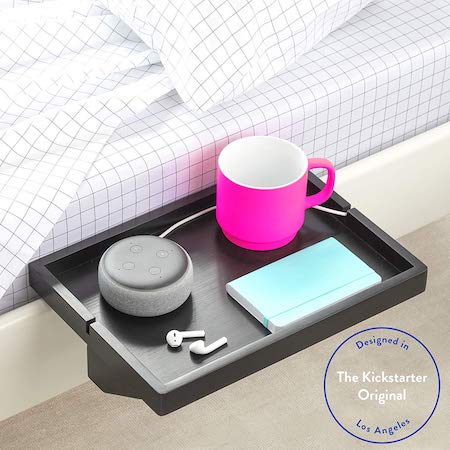 You Might Also Enjoy Reading: 
Great Dorm Decor Ideas – Easy and Adorable