Navigating what dorm essentials your freshman actually needs can be a struggle. There is much to sift through, and some recommendations seem less than necessary. We've found some of the most popular college dorm essentials for freshmen that Grown and Flown parents are buying for their teens, from technology to bedding.
Some are better to purchase after your teen knows what dorm they will live in, but most of these items are suitable and practical for any college residential setting. Below, find 34 bestselling dorm essentials your college student-to-be will need.
Note: We are a reader-supported site and receive compensation from purchases made through some of the links in this post.
The 34 Most Popular Dorm Essentials
Best Tech Dorm Essentials
1. New Laptop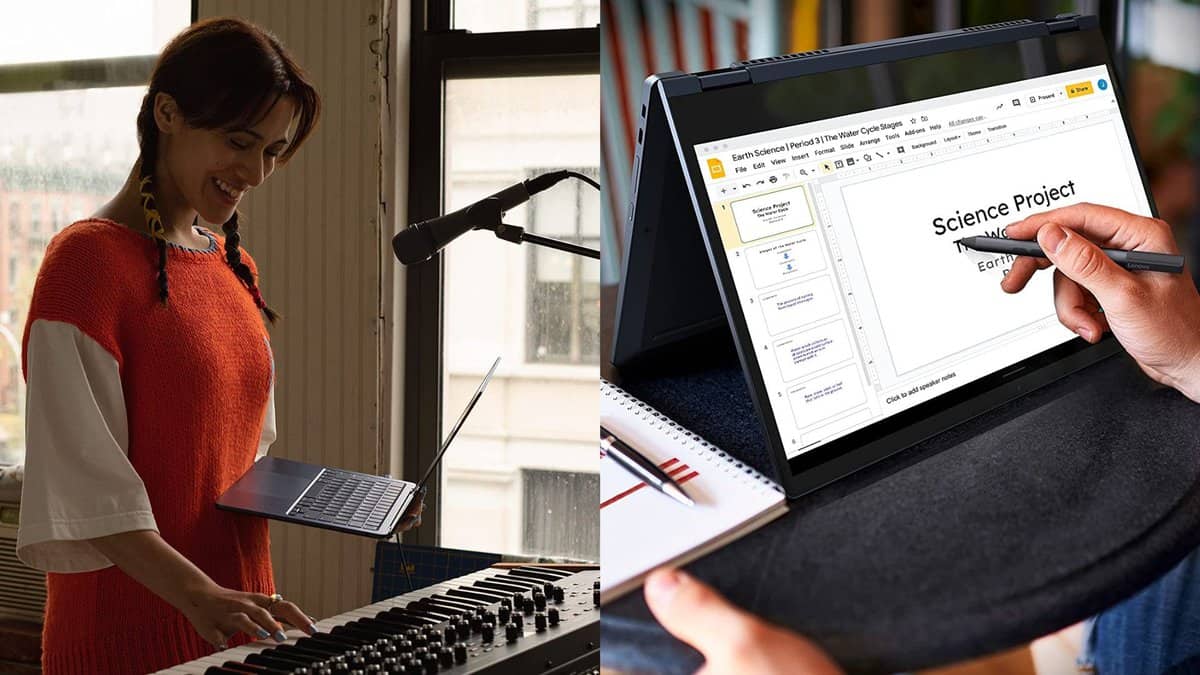 One of your students' most critical decisions is which laptop they need for college. They will want to consider price, the field they hope to study (STEM majors may require more computing power), and whether they prefer using an Apple or Windows device.
One of the most popular and highly-rated choices is the lightweight (this laptop gets carried everywhere) Apple MacBook Air. For PC lovers, the lower-priced Lenovo IdeaPad Laptop is also a good option and is the most highly-recommended laptop at a lower price point.
Buy the Apple MacBook Air:
Buy the Lenovo IdeaPad Laptop: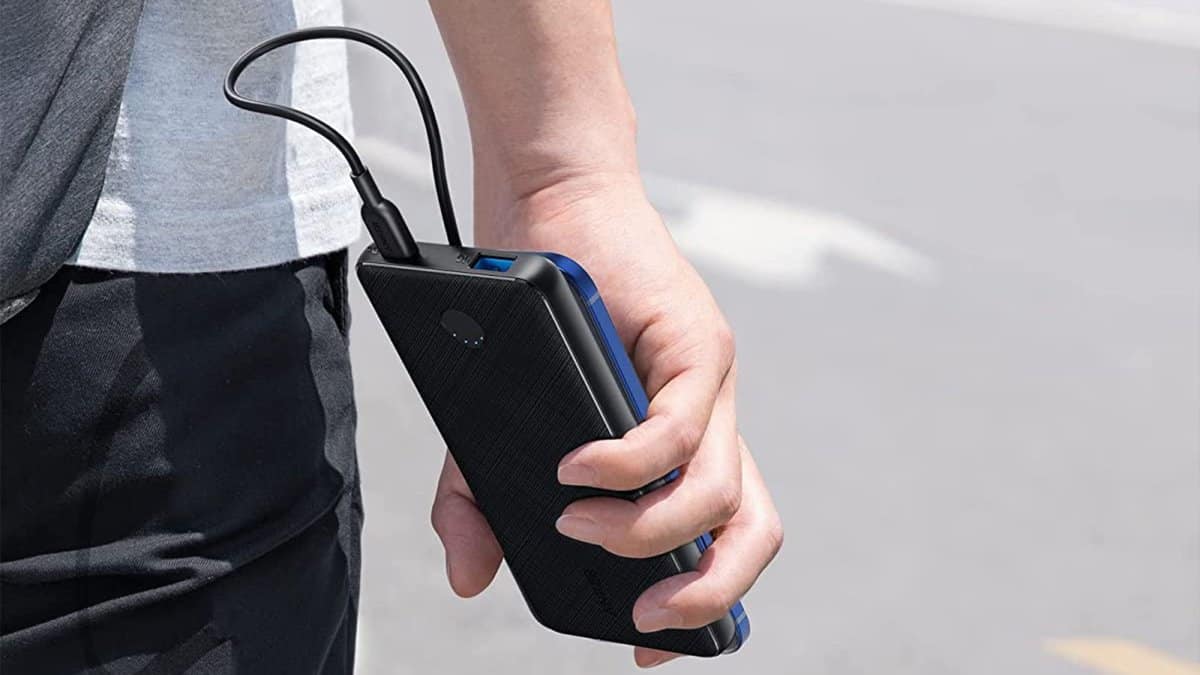 A fully charged phone is your teen's best safety device in college. This one by Anker is well-priced, lightweight, small, and charges super fast. The USB-C port can charge an iPhone 12 to 50% in just 30 minutes, but another USB port can charge a second device simultaneously. They'll be happy to have it during back to back to back classes.
Extension cords are banned in many colleges, so pack a surge protector instead. Your teen will need plenty of outlets for their electronics as they might only have one or two in their room. This Accell charger comes with a 6-foot cord, six outlets, and two USB charging ports.
Everyone needs a desk lamp, but this one is especially great for students. This lamp has a charging USB port on the base and can be dimmed for when your teen is up studying and their roommate is asleep. This newly-upgraded 5th generation model is equipped with a wireless charging port, so they won't have to get up to charge their phone.
Keeping a phone and AirPods fully charged is much easier with this compact and fast-charging magnetic platform. It stands up vertically, allowing them to use their phones still and watch TikToks without picking it up from the charging port. Plus, it supports fast charging technology for speedy charging between classes.
The Best Bedding Dorm Essentials
Help your students sleep like they never left home by sending them to campus with a Viscosoft's Mattress Topper. They are super comfortable, easy to clean, durable, and provide an ick-safe barrier between your teens and the old dorm mattress that's typically provided. Consumer Reports also highly recommends the Viscosoft mattress topper.
7. Twin XL Bedding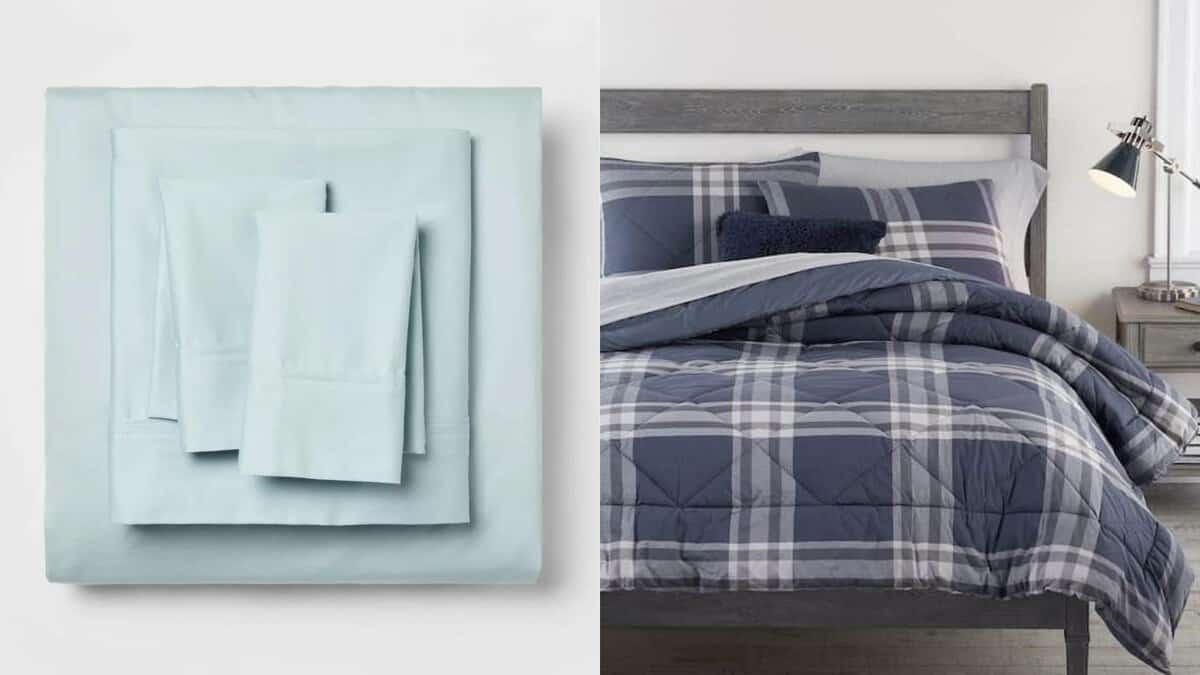 Typically, dorm rooms have Twin XL beds, and your teen must have a fitted sheet sized to match. Sheets and bedding are the definitions of dorm room essentials, and they should be comfortable for your teen to sleep on. We love these affordable sheets from Target and the stylish and durable sheet sets from Pottery Barn Teen.
Pottery Barn has a real emphasis on sustainability with its product line, and if you have not taken a look there, you may be pleasantly surprised at the selection, style, and price points. They have The Key program with member rewards of 2-5% back at ALL their family of brands, including William Sonoma, West Elm, and Pottery Barn.
8. Bed Pillows
Pillows are another item that your teen can bring from home, but if they want to start their college life with fresh new pillows, here are two options recommended by Good Housekeeping. Regardless of your decision, consider getting a washable, hypoallergenic pillow protector to keep pillows clean and protect against bed bugs, dust mites, and allergens.
The COOP Home Goods pillow is at the top of the GH list and can be adjusted to your teen's preference by removing or adding included foam. This set of two pillows from AmazonBasics is and is a very well-priced option as well.
Get the Coop Home Goods Bed Pillow:
Get the AmazonBasics Bed Pillow: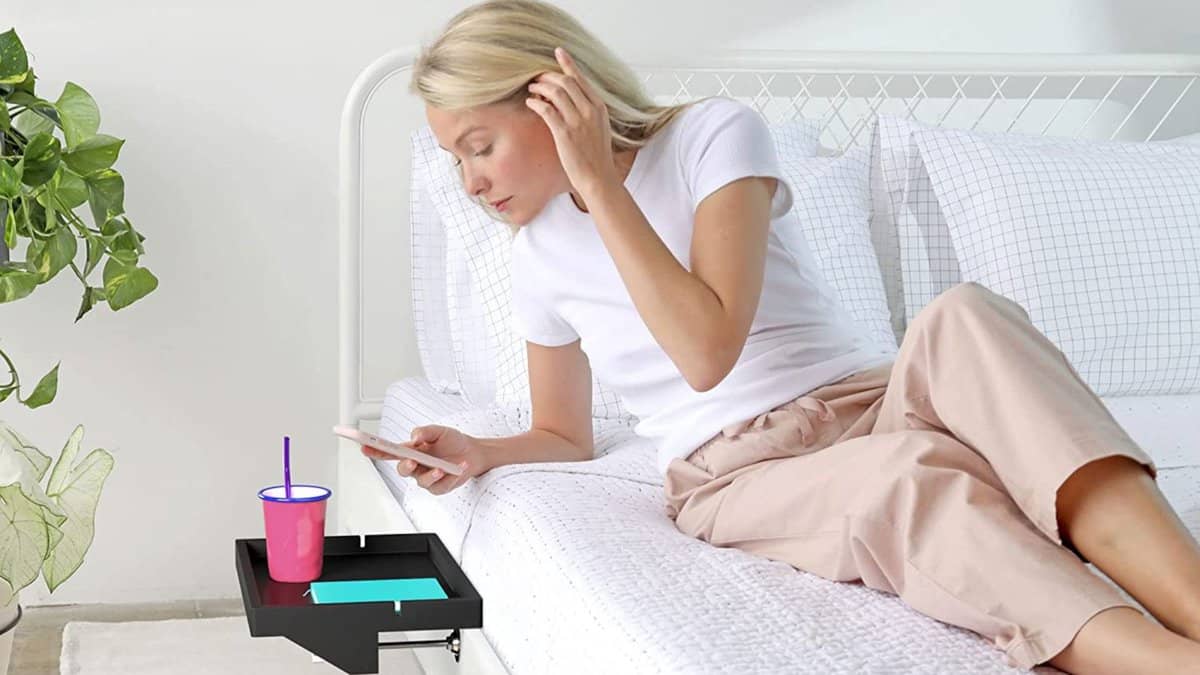 Nightstands are not supplied in most dorm rooms, so having a bunk shelf like this one can be a convenient space for students to have their phones, glasses, and other necessities close at hand when they go to bed. You can also keep a small notebook or folder to jot down your thoughts or important things to remember.
Alternatively, students can use a bed pocket, which is more compact but still offers a place to store a phone, glasses, and more.
So much studying takes place on a dorm bed, and a pillow like this will help make it much comfier, especially since dorm beds typically have no headboards. And, trust us, comfort is everything. This one, from Target, comes in several cute colors.
Risers are a great way to create more under-bed storage, and many models are available. And we all know that dorm room storage space is at a premium.
We do, however, caution about two things before buying some. First, ensure your student is not in a bunk bed, or it will be too high. And second, many schools have beds designed to be lofted, making bed risers an unnecessary purchase.
A small dorm room rug can add warmth in the winter and create a cozier room. Check out Pottery Barn Teen washable rugs, which are an excellent feature for a dorm and can be easily cleaned throughout the year.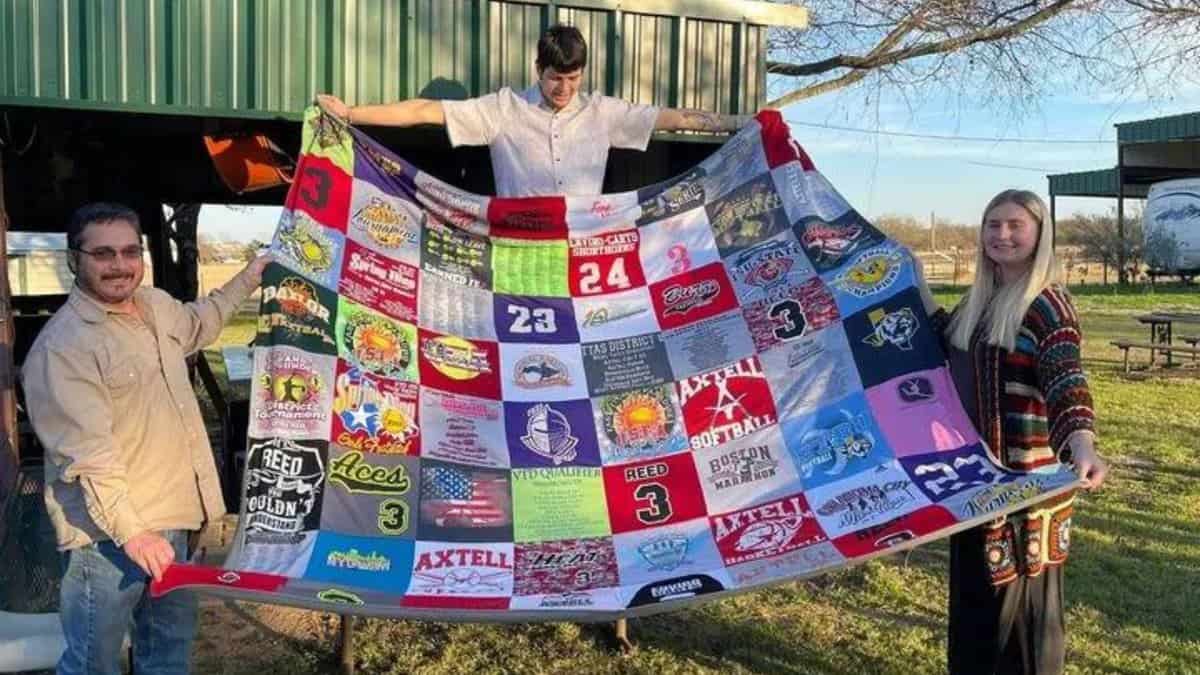 Gather your teen's t-shirts from camp, school, sports, or family trips and send them to Project Repat. They will create a personal keepsake quilt that can be used on the bed or hung on a wall. A Project Repat quilt is one of the most popular dorm items in the Grown and Flown community, and they get rave reviews.
Want to learn what Grown and Flown parents think are THE most helpful tools and tips for Move-In Day? Here are the 12 things that saved their lives.
Nothing is better for move-in day than these inexpensive bags. They can be used under the bed for storage or stored flat and used again when moving out of the dorm during the school year. Keep dorm items all in one place during the summer in these bags. NOW – 20% Site-wide sale through Cyber Monday. 
Best Bathroom Dorm Essentials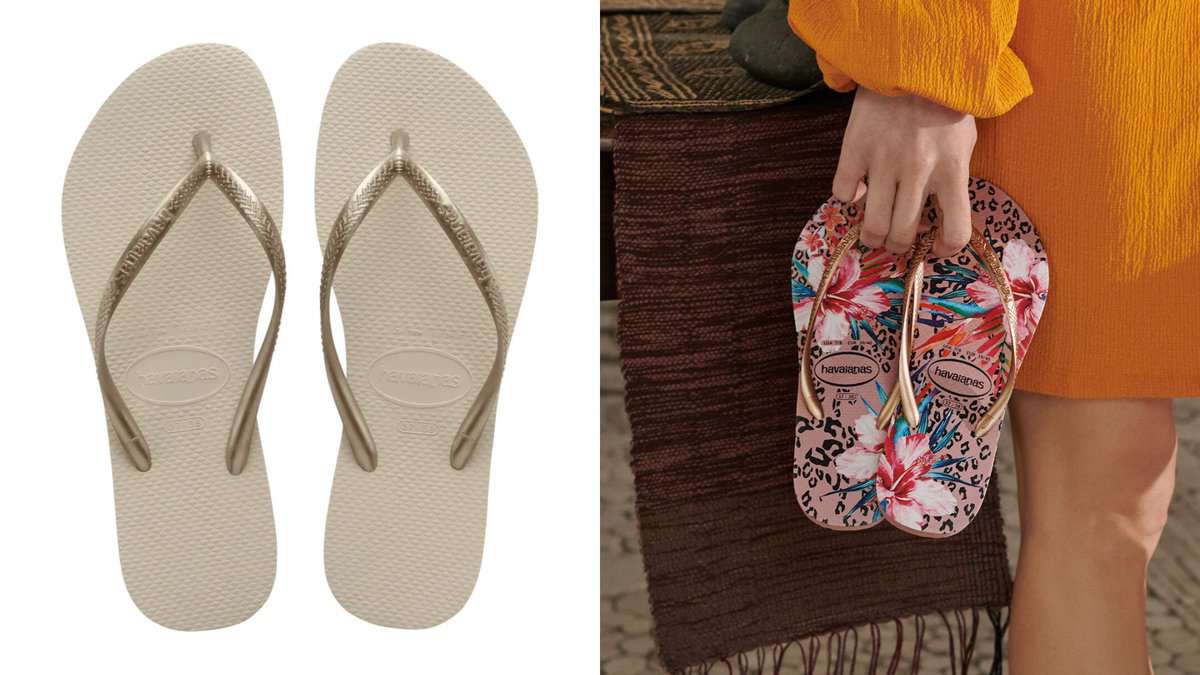 All students living in dorms with communal bathrooms need shower shoes. Havaianas may be a little more expensive than others, but we love the variety of colors and designs, making them less likely to get confused with hallmates' flip-flops.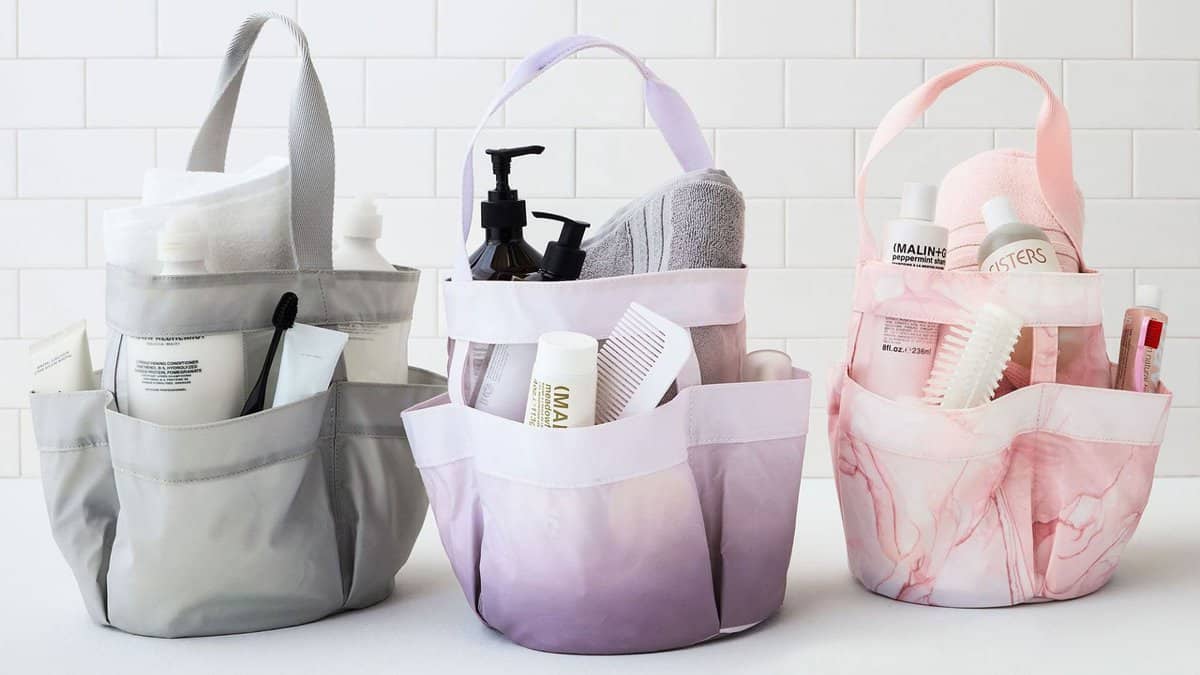 Most dorm bathrooms are communal, and your son or daughter will need a way to carry shampoo, conditioner, toothbrush, and everything they need down the hall and back. This one from PB Teen comes in multiple colors, is waterproof, and has four exterior pockets for extra storage
You can give our freshmen some towels from around the house or buy them a few new ones. Either way, they will only need two sets, not the stack they seem to go through at home! Here are gorgeous and durable towels from Pottery Barn Teen. These will last them for all four years.
Target has its Room Essentials brand in eight shades for a less expensive alternative.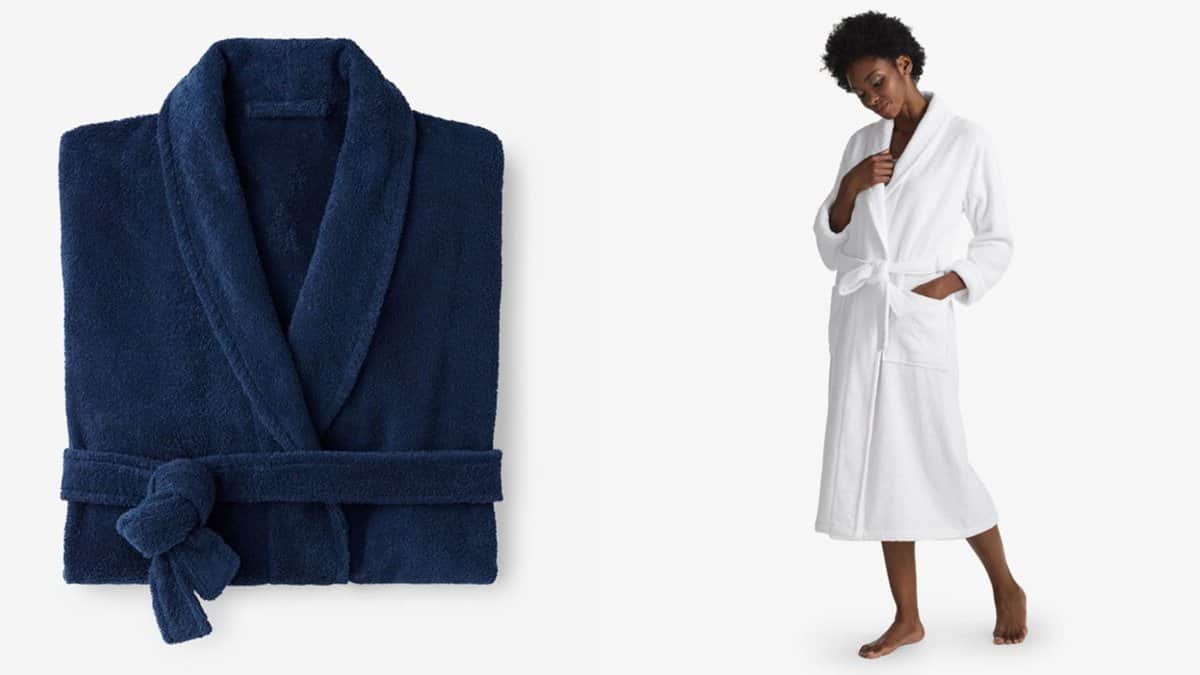 If your student has a suite-style bathroom, they might not need a robe. But if the bathroom is down the hall, having some extra cover could be helpful. This Turkish cotton robe gets top reviews from men and women for being super soft.
The Best Laundry Dorm Essentials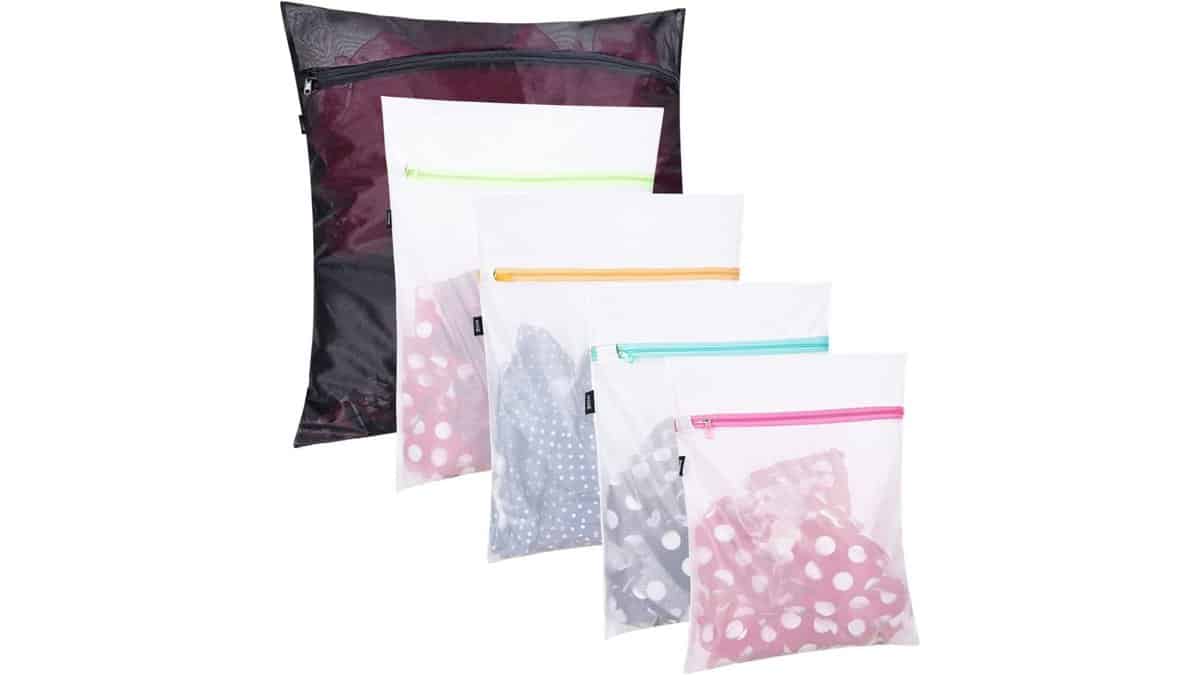 Losing a sock or two is very easy when using communal washers and dryers. Mesh laundry bags can help when your teen washes delicate garments or if they want to keep up with both socks since it seems inevitable that one will go astray. They're also great for packing for travel.
Depending on how far away the laundry room is from their dorm room, teens will want an easy-to-carry bag or hamper to store their dirties until they finally run out of clean socks. This backpack-style bag makes it easy to lug their clothes to the laundry room, and it can be personalized so they don't mix it up.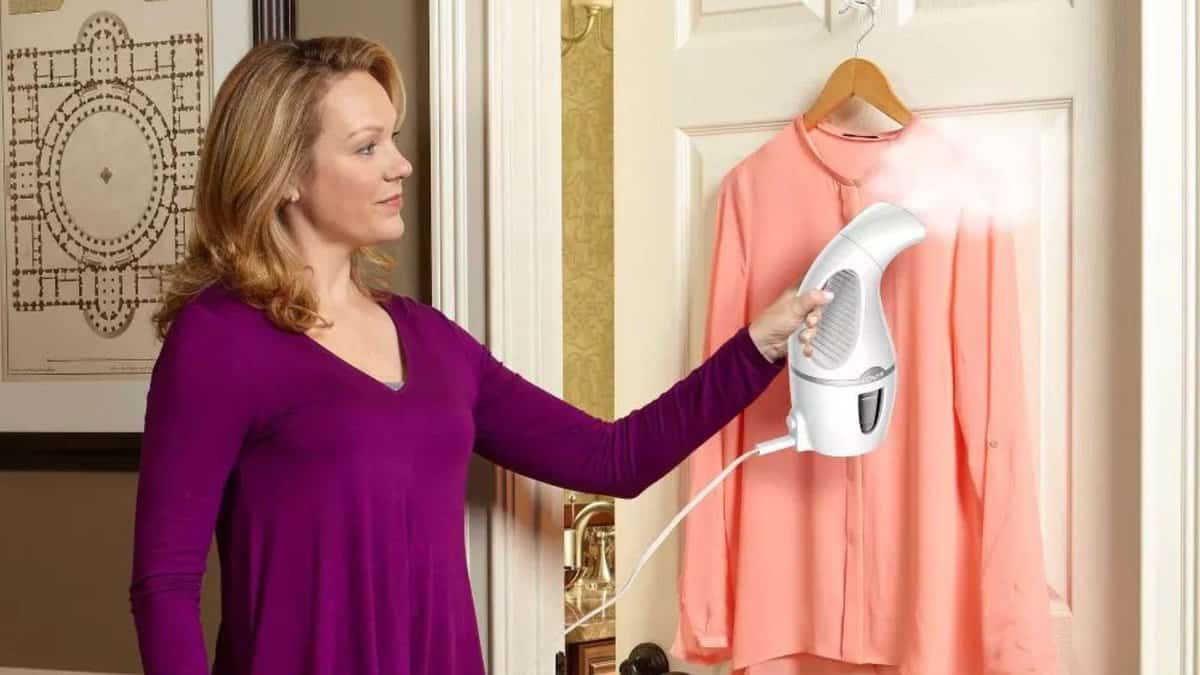 Taking a bulky iron and ironing board to college isn't practical if your teen lives in a cramped dorm. Consider getting them a handheld steamer instead to get rid of wrinkles quickly. This Conair steamer is small enough to store and only takes 60 seconds to heat up before use.
The Best Kitchen Dorm Essentials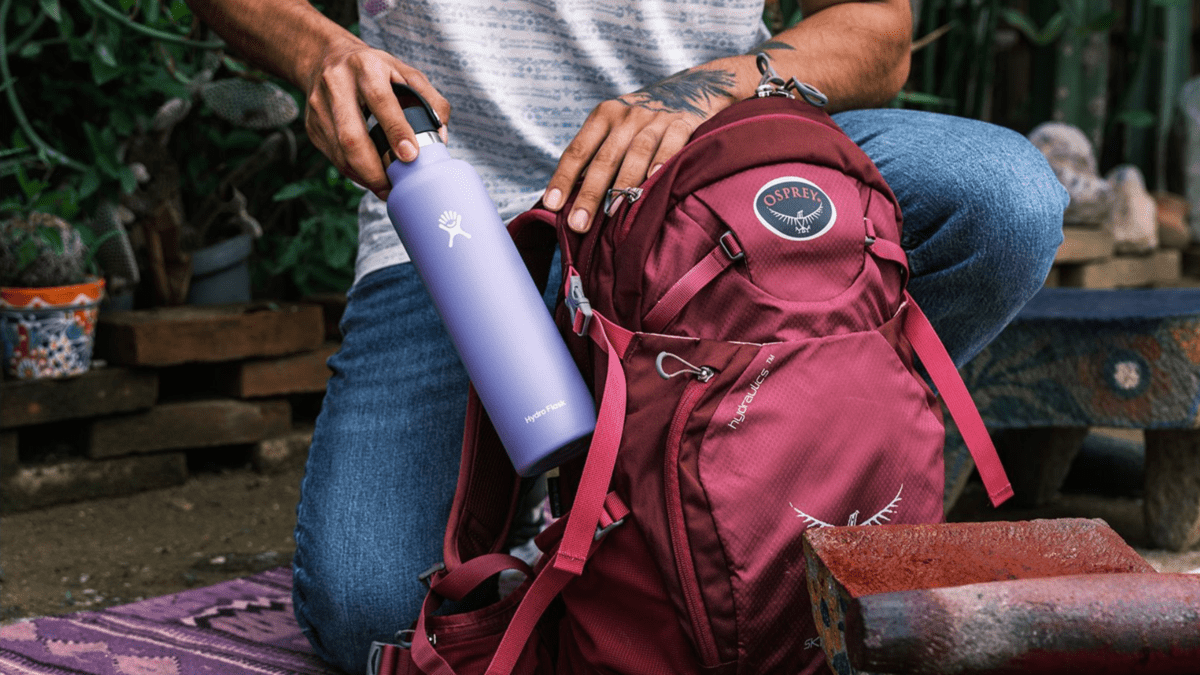 Hydro Flask offers TONS of styles and sizes of water bottles perfect for your college student. For long days on campus, studying at the library, sports practice, bike rides, workouts, hiking, or walking to class, Hydro Flask water bottles are excellent for your teen — keeping drinks cold or hot for the entirety of the day. The most popular style is this 21-ounce wide-mouth bottle, which comes in various colors.
At 5 inches wide, this Keurig is just the right size for a dorm room and comes in six great colors. Pair it with a couple of mugs reminding them of home and some coffee pods, and they'll be ready.
There will likely be a microwave your student can use to heat leftovers from the dining hall or something simple for a snack. Having non-breakable, microwavable dishes will make it much easier and cleaner, especially in communal kitchen space and not their room. These are pretty cheap too!
25. Hamilton Beach Electric Kettle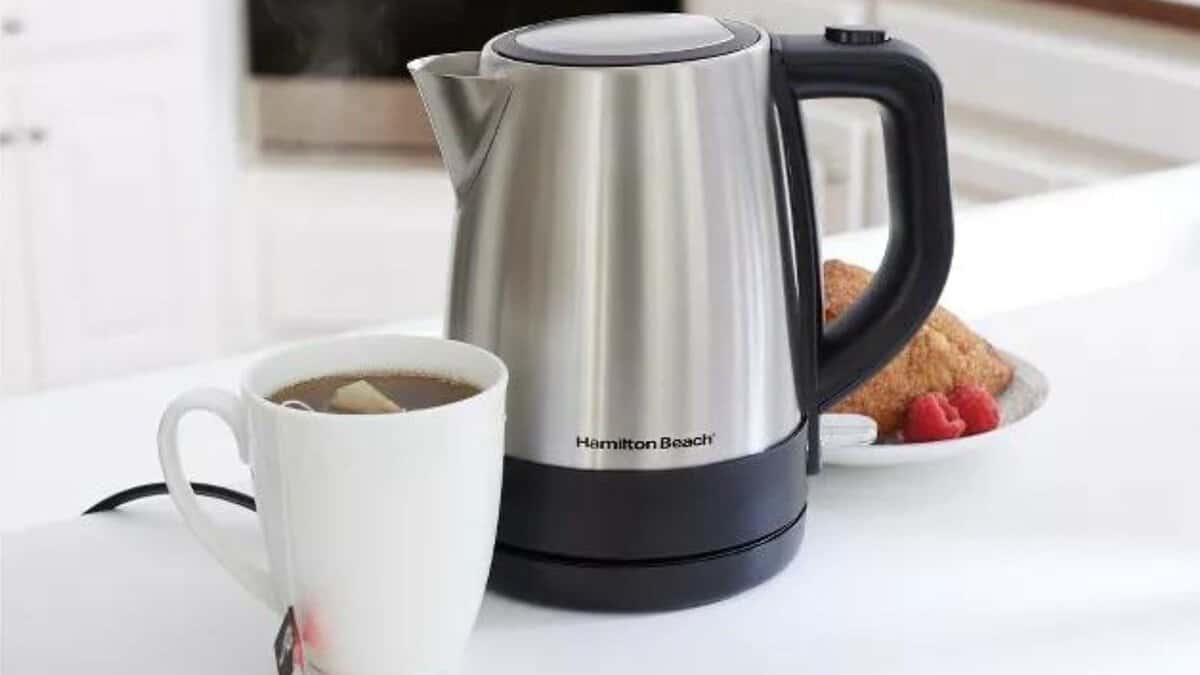 Cooking in a dorm room isn't always possible, but with an electric kettle, they can easily make instant oatmeal or a cuppa soothing tea without setting off the fire alarm. This one from Hamilton Beach is dorm-safe with an auto shutoff, and it boils water much faster than a microwave would. Plus, they won't be left a super hot mug or bowl that could burn their hands.
The Best Storage Dorm Essentials
Once your teen has found out as much as they can about the dimensions of the dorm room and what furniture is included, they will want to get one or two storage bins to keep off-season clothing or extra bedding in airtight containers.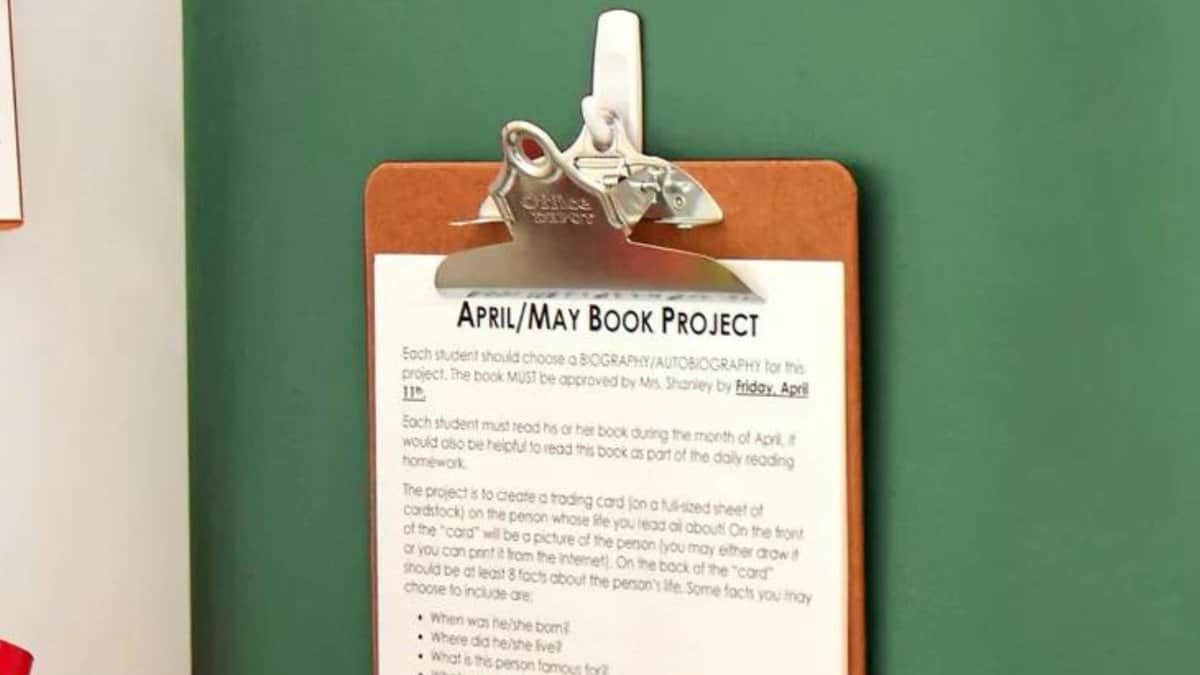 You can't always drill holes into your door room, which is why Command Hooks come especially in handy. They're inexpensive, incredibly strong, and valuable, making them something you'll want to stock up on just in case.
A toolset will be handy on move-in day, especially if anything needs to be assembled. This set comes with 39 tools, from hammers to L wrenches, that will be needed for the rest of their lives.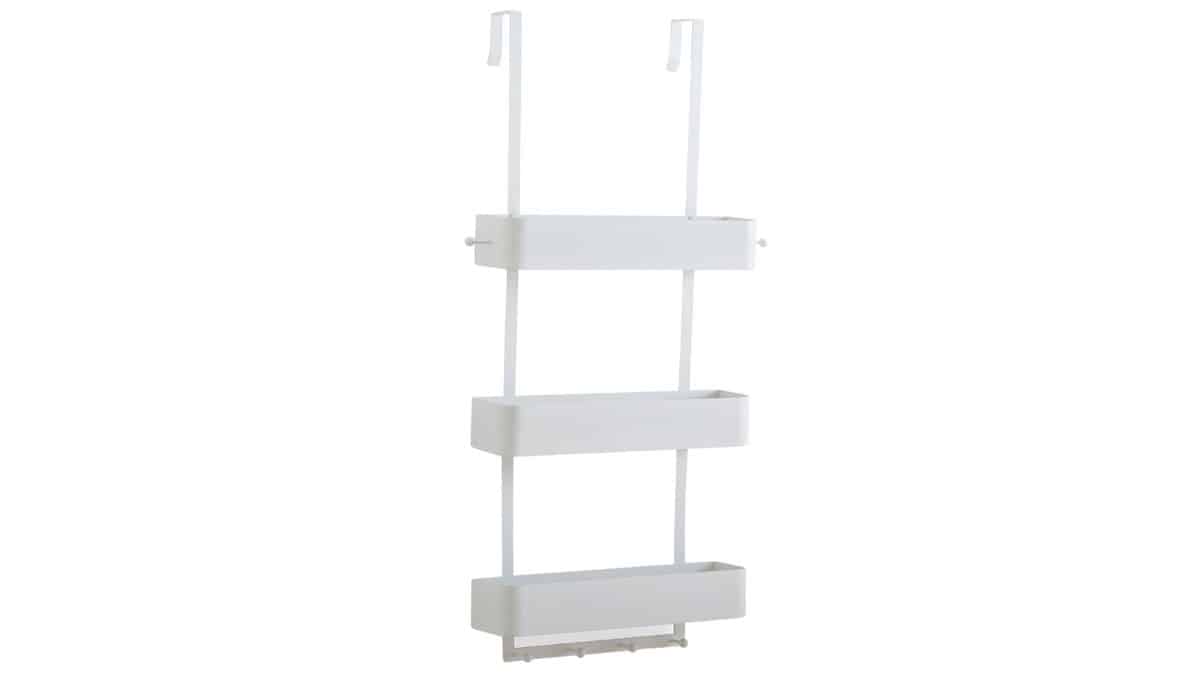 Storage is very limited in a dorm room. But with this organizer, your student can use their door as an intelligent storage solution. Students can store random knickknacks and hang their towels with three bins and additional hooks.
A desk organizer could be handy, where your student can corral pens and pencils, other desk supplies, notebooks, and more. This style is gorgeous, but there are many others to choose from.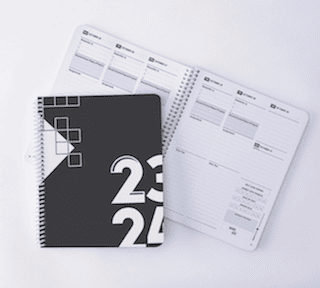 Class Tracker planners help students keep track of their academic life, extracurriculars, work commitments, and more. Don't let the simple and intuitive weekly layout fool you; the patented design is based on years of research, coaching, and student input. The College Edition features a sturdy, laminated cover, weekly pages explicitly designed for student life, monthly planning pages, goal-setting pages, and more, making this a must-have tool for success.
Other Dorm Essentials
Use these door stoppers on move-in day and encourage your teen to keep their door open while inside to make meeting their new hallmates easier. Made of gripping rubber, they're inexpensive and will stabilize on any surface.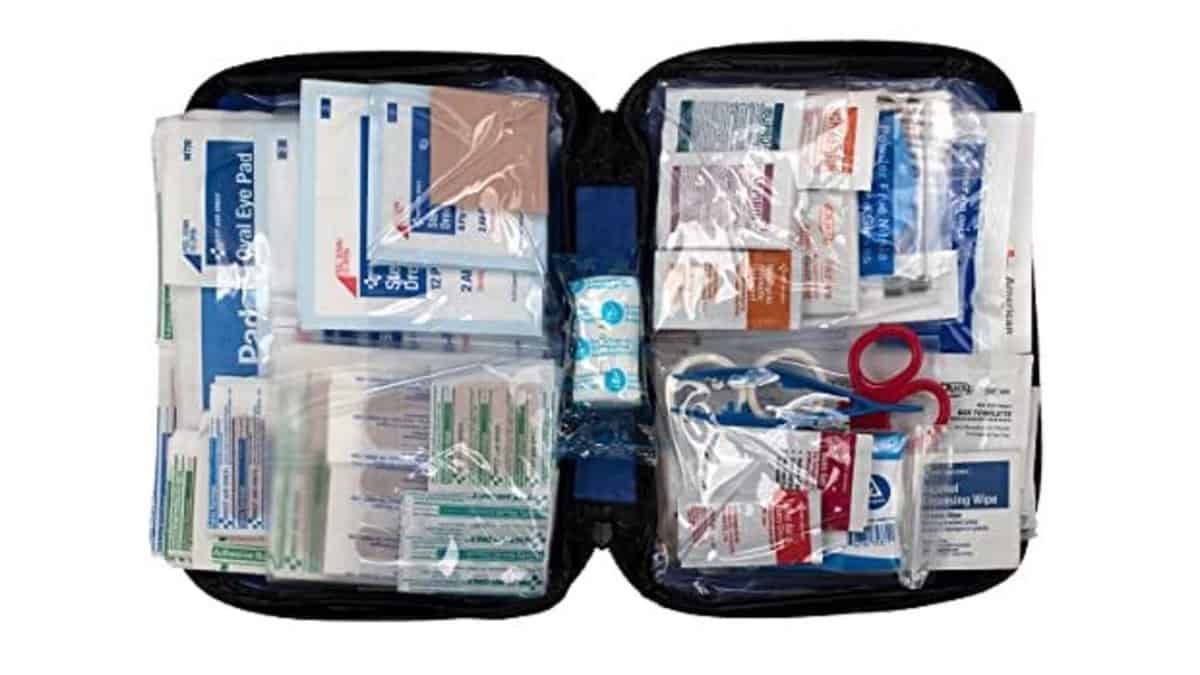 This bag has all the basics and more (298 pieces)! But you can also assemble your bag with a few first aid items — bandages, antibiotic ointment, thermometer — and the pain reliever your teen is accustomed to taking. Add some cold and flu meds; your freshman will have the basics.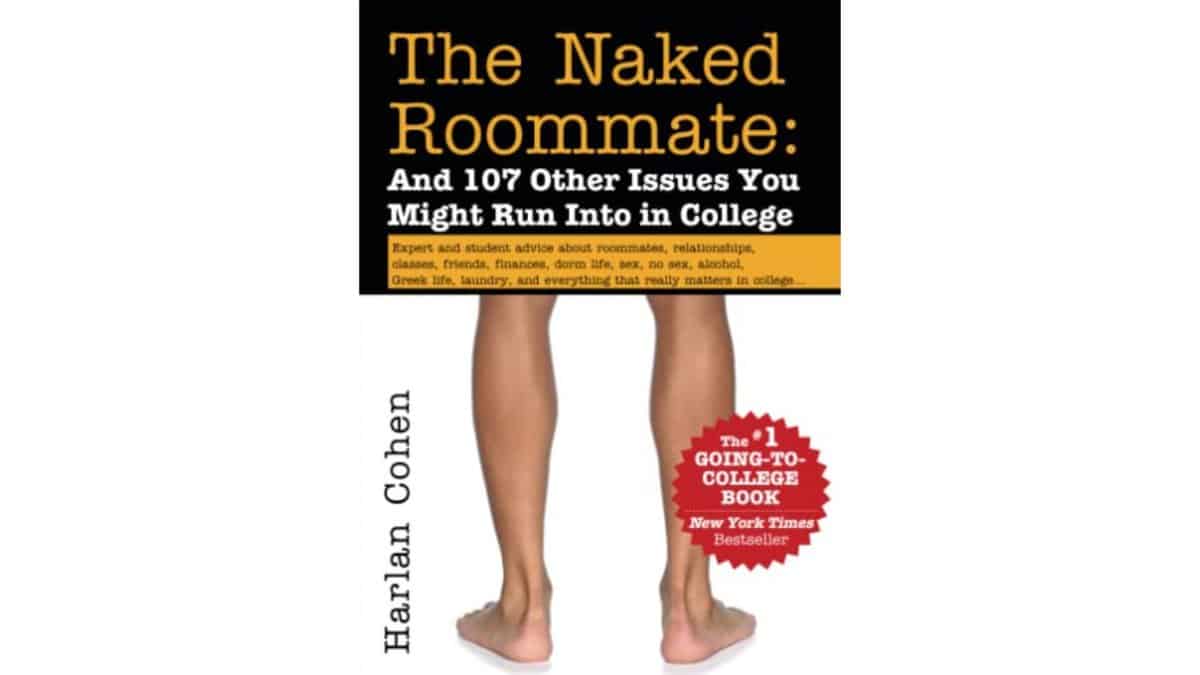 Help your teen prepare for the dorms with the bestselling book we love and have been beloved for the past ten years. Now in its 7th edition, The Naked Roommate will provide tips and tricks for making friends and balancing classwork, all while providing a few laughs.
A final note: Each college has different items it will not allow (e.g., some colleges have restrictions around microwave ovens), and some colleges provide things like desk chairs and trash baskets, while others do not. We also urge close communication with roommates to avoid buying items that can be shared and, if desired, to coordinate decor. 
More to Read:
These are the 12 Things All Freshmen Need to Bring to College