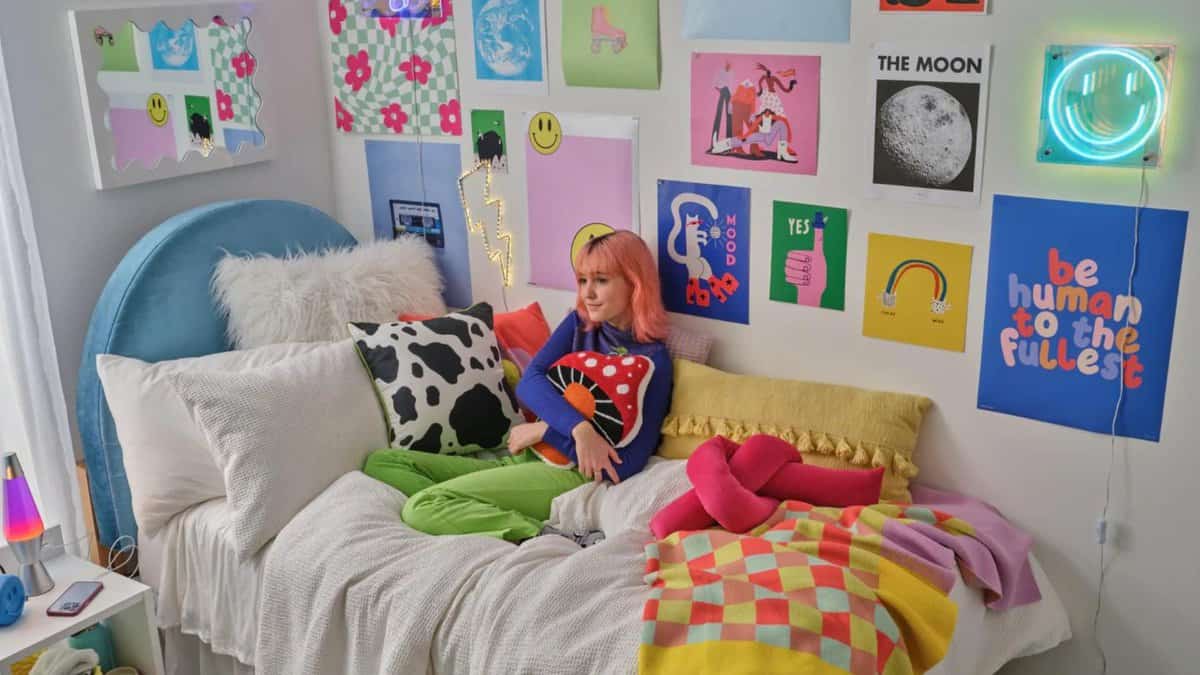 Sending teens to college is stressful, and dorm shopping can be particularly overwhelming. While you can wait and shop for the dorm essentials at stores near their college or university, you will likely be dealing with crowds and long lines. An easier way to shop is to hop online to ensure your teen gets what they need in plenty of time. Some sites will even let you order in advance and pick things up in-store, so you don't have to haul all the bulky stuff with you on your college road trip.
When choosing where to shop for dorm supplies online, a few things to consider include the retailer's best prices, inventory, and return or exchange policies. Fear not: We researched the best places to buy dorm stuff, so your student can turn their dorm into a place they'll be comfortable in for the next nine months.
Note: We are a reader-supported site and receive compensation from purchases made through some of the links in this post.
The Best Places to Buy Dorm Stuff Online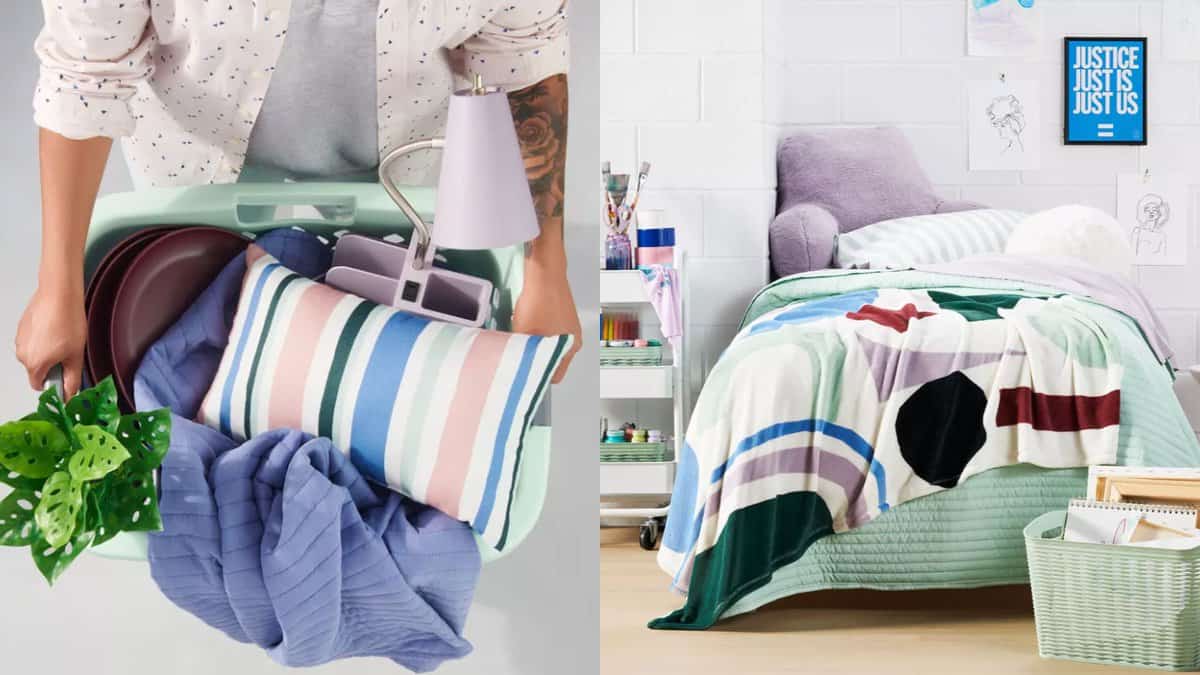 Price Range: $$
Brands Offered: Room Essentials, Threshold, Oster, Savafieh
Return Policy: Within 90 days of purchase
Shipping: Free 2-day shipping on orders over $35 using the Target RedCard
In-Store Pickup: Yes
Target is the place we think of when we need something oddly specific — and we need it fast. Boasting arguably the widest array of dorm-friendly items and food, it's a true one-stop shop for making dorm life easier. Its dedicated dorm section boasts inspiration for your new pad and a DIY virtual room planner and offers hundreds of storage, décor, and snacking necessities priced in the single digits. Looking to save a little? Consider signing up for a Target Circle membership for extra discounts and money back on every purchase. With Target Circle Week scheduled for July 9 -15, this would be a great time to explore membership.
With nearly 1,950 Target locations throughout the U.S., there's bound to be a brick-and-mortar store near your dorm or campus should you need something for last-minute pickup. Take advantage of same-day pickup in as few as two hours after placing your order.
The Best Dorm Stuff at Target:
Price Range: $$$
Brands Offered: Hello Kitty, Star Wars, Minted, Lilly Pulitzer, NFL
Return Policy: Within 30 days of purchase
Shipping: Free only on select items on orders over $99
In-Store Pickup: Yes
Pottery Barn Teen is where you shop for dorm stuff that looks like it came straight off a magazine set. Offering a balance between high and low-priced items, PB Teen makes it easy to cross everything off your student's list with the brand's curated checklist, personalized accessories for an at-home feel, and decorative storage options. Although the items at PB Teen tend to be a little more expensive, you get both quality personalization and not to mention the many brand collaborations, such as Star Wars and Lilly Pulitzer.
Beyond browsing by category, you can shop directly from the brand's Instagram, which lets you see how their products look and function in actual dorms. Whether they're more of a girly girl or a tomboy, there's a perfect dorm esthetic for them. If you're looking for more ways to save, The Key Rewards program offers money back, members-only offers, and early sale access.
The Best Dorm Stuff at Pottery Barn Teen:
Price Range: $$
Brands Offered: Breville, OXO, Keurig, Serta, Laura Ashley, Shark, Casper, Cuisinart
Return Policy: Within 30 days of purchase
Shipping: Free on qualifying orders over $25 or free two-day shipping on qualifying items purchased through Amazon Prime
In-Store Pickup: No
If you're already accustomed to buying most household items and daily essentials on Amazon, shopping for dorm supplies from the retail giant will be easy. Search by brand, price, color, or item type, from tech accessories to bedding and shower essentials. The company will also ship larger items like chairs and mattresses if needed. Because Amazon is one of the most ubiquitous shopping platforms on the planet, you'll find plenty of in-depth reviews — often with images — to give you greater insight before you place your order.
Students with a college email account can also sign up for Prime Student, which will grant them a coveted Prime account for half the price — and they get their first six months free! It makes it easy to ship school supplies and study snacks quickly. There are exclusive student offers, including a $1 per month Showtime subscription, two free months of Kindle Unlimited, and textbook discounts.
Prime Days are July 11-12 so there is even more reason to become a Prime member or give your student a membership.
The Best Dorm Stuff at Amazon:
Price Range: $$
Brands Offered: Sunday Citizen, Rae Wellness, Dixi & Charli, Loftie
Return Policy: Within 30 days of purchase
Shipping: Free on orders over $100, usually within 2 to 5 business days
In-Store Pickup: No, online only
For all things dorm-approved, look no further than the experts at Dormify. The online platform makes it easy to stock your new space with all the right stuff thanks to a vast, student-approved selection of bedding, storage, furniture, décor, and lighting. A Bed Visualizer tool is available to get things squared away before move-in day.
The site leans heavily on pieces that exude a student's style. For students who are big on designing their home away from home, check out the Shop The Room feature that allows you to purchase directly from stunningly curated bedrooms, workspaces, lounge areas, and more.
The Best Dorm Stuff at Dormify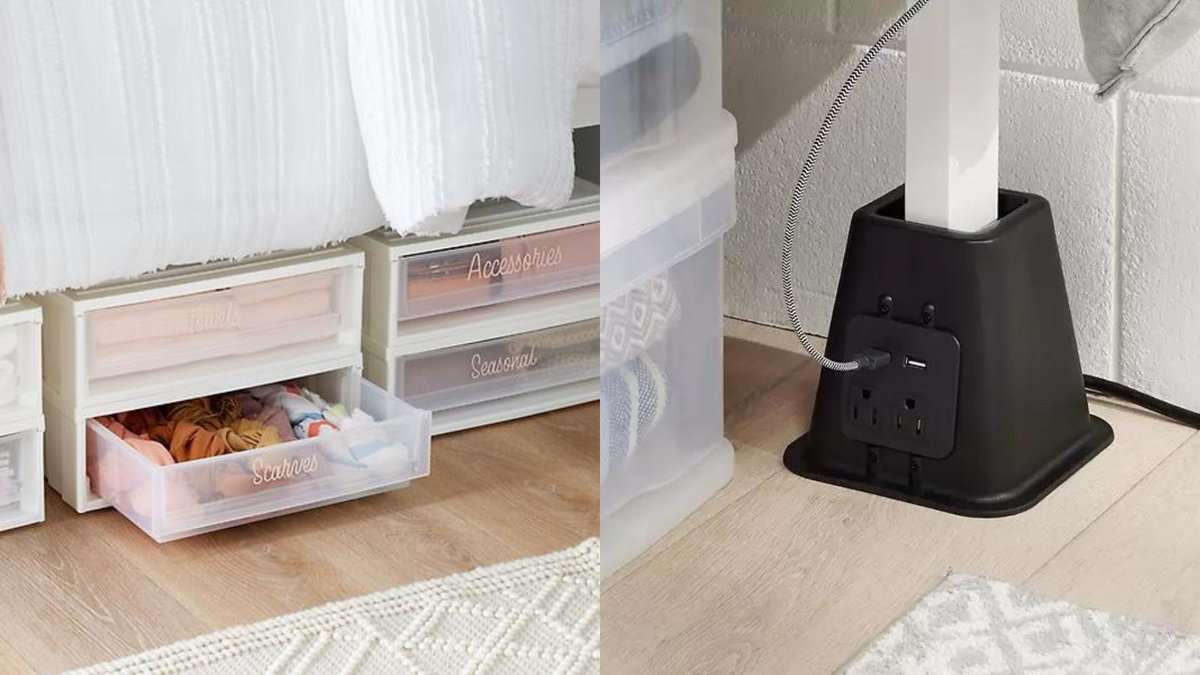 Price Range: $$
Brands Offered: Dormify, Umbra, The Home Edit, Stasher, Marie Kondo
Return Policy: Within 120 days of purchase
Shipping: Free on orders over $75, usually within 3 to 5 business days
In-Store Pickup: Yes
Adulthood means getting excited about shopping for household necessities, and there's no better way to ring in this new chapter than with a trip through The Container Store. You'll find everything to stay tidy and organized to optimize the tighter dorm space. Now, with a collaboration with Dormify, you can shop for bedding, trendy accessories, AND all storage needs, from stackable bins to hooks to novel shoe racks. There are also plenty of affordable freestanding storage options in various dimensions so that you can customize your space on a dime in a dorm-friendly way.
While it can be challenging to sift through all the storage solutions, the retailer has its College Shop and College Checklist to make things easier. Plus, you can easily pick up in the store closest to campus for less of a packed car during that college road trip.
Sign up here to save 25% at The Container Store.
The Best Dorm Stuff at The Container Store: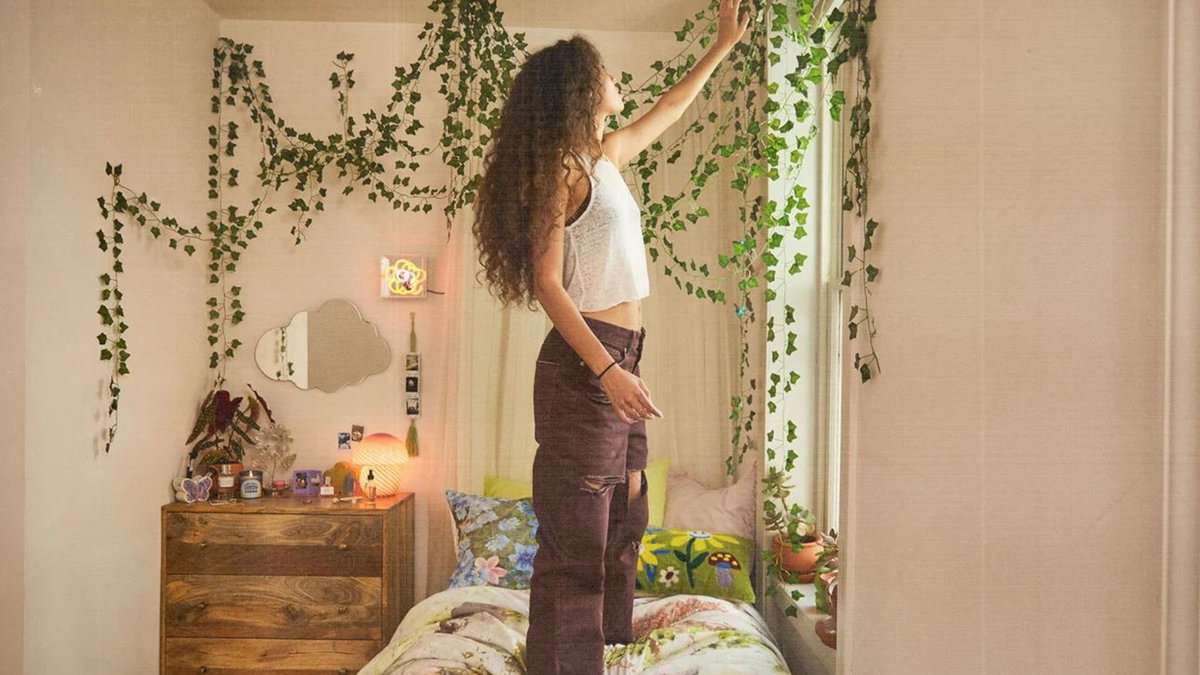 Price Range: $$
Brands Offered: Urban, BAGGU, Lulu, and Georgia
Return Policy: Within 30 days of purchase
Shipping: Free on orders over $75, usually within 5 to 8 business days
In-Store Pickup: Yes
Students with a more boho and unique style should check out the UO Campus shop. It includes a wide selection of small space decor and storage ideas from the retailer's home collection. To make shopping a little easier, campus reps have selected their favorite pieces to pursue from. While some parts are more aesthetically pleasing than completely practical (we're looking at you, mushroom lamp), there's still a great selection of bedding and the classic tapestries hung in seemingly every dorm room.
The Best Dorm Stuff at Urban Outfitters: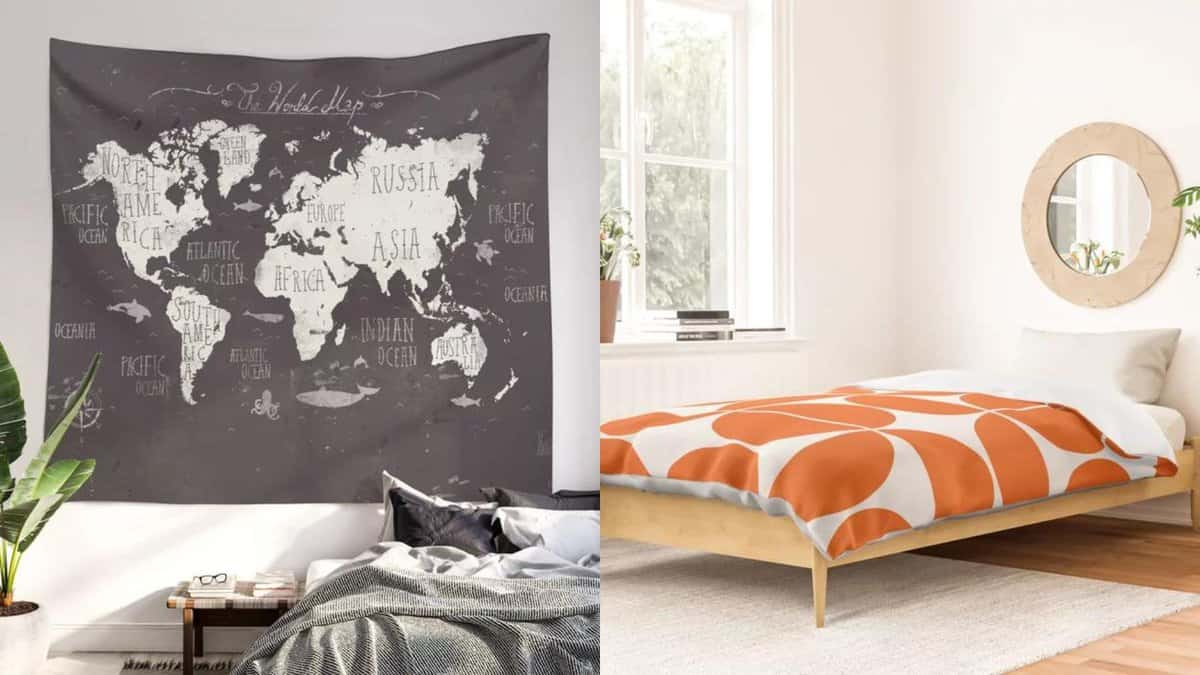 Price Range: $$
Brands Offered: Disney, The Sill, Showtime
Return Policy: Within 30 days of purchase
Shipping: Free on orders over $75, usually within 5 to 10 business days
In-Store Pickup: No
For even more dorm decor (think: unique tapestries and posters), Society6 is an incredible online-only option with thousands of designs to sift through. But a great place to start for your soon-to-be college student is the Dorm + Apartment section, filled with small space-minded pieces and youthful designs. You'll also find more functional throw pillows, duvets, and notebooks. Plus, if you find a design you like, it will often be reprinted onto different items like a desk chair or phone case to keep the theme going.
You won't find everything you need for a dorm room here, but you will find something that will make it more unique.
The Best Dorm Stuff at Society6:
Why You Can Trust Us
I'm Marissa Miller, a journalist, and editor with over ten years of experience writing about, editing, researching, and testing all the best products in virtually every lifestyle category like home, fitness, beauty, fashion, tech, and everything in between. I'm currently a contributing editor at CNN Underscored, CNN's product review department and I've written about products for numerous outlets, including USA Today's Reviewed, NBC News, The Wall Street Journal, Good Housekeeping, Travel + Leisure, Teen Vogue, Vogue, Women's Health and more.
As a leading expert in all aspects of teen lifestyles and milestones, I worked with valuable and reliable information on Grown and Flown to help solidify my picks. To choose the best of the best retailers for dorm stuff, we looked into each retailer's inventory, quality, and price range. We also dug into the nitty gritty, such as the return policy, if they offer free shipping, and any specific offers and deals for those heading off to college.
Everything to Know Before Buying Dorm Supplies
Where to Go Dorm Shopping
You should go dorm shopping anywhere with a wide selection of essentials for the college lifestyle, like Amazon, Target, or Dormify. These tend to be the best places to buy dorm stuff online. However, a general home goods store is ideal for most soon-to-be college students because it has bath, bedding, and storage solutions.
But by shopping for dorm supplies online, you can check out ratings and reviews as you browse and return or exchange items as quickly as you would if you had purchased them in-store. This rings especially true for our selected outlets that offer simple and easy return and exchange policies!
What Dorm Supplies Do You Need?
There are many college-essentials lists out there, and it can be easy to overbuy items you think your student will need but not use. They'll need only a few things to live comfortably and thrive in their new environment. Our 12-item dorm essentials list details that; you should be prepared to invest in bedding, lighting, storage, furniture, small kitchen appliances, and food.
If possible, connect with a roommate or suitemates to determine which household items can be shared — after all, space is limited, so doubling up on a microwave might take up precious space.
How Much Does Dorm Shopping Cost?
The cost of your dorm supplies can vary based on numerous factors, such as the scope of retail outlets you're buying from, the square footage of the space you're furnishing, and the number of dormmates you can share supplies with. However, research from the National Retail Federation found that the average family can expect to spend around $1,200 to cover back-to-college supplies from electronics to furnishings.
When is the Best Time to Go Dorm Shopping?
It's best to shop for your dorm during early to mid-summer, as this will give you ample time — approximately two weeks — to source your supplies before a standard late summer to early fall move-in date. However, if you'll be strictly shopping online or purchasing made-to-order items (many of which are available at Dormify), begin your dorm shopping earlier to account for delayed shipping times or any potential need to return or exchange items.
How Can I Save Money When Dorm Shopping?
There are numerous ways to save money when dorm shopping. Collaborate with your dormmates to split up costs, and take stock of what dorm essentials you already own can prevent overbuying. Retailers also offer special deals for college students worth checking out for significant savings. For example, The Container Store is offering savings of 25% when you sign up on their site, Amazon Prime Student offers free two-day shipping for half the price of a normal membership, the Target Circle membership has exclusive discounts and offers money back on every purchase, and The Key Rewards program at Pottery Barn Teen offers cash back, members-only offers, early sale access, and so much more.
Prices were accurate at the time of publication.
More Great Reading:
35 Bestselling Dorm Essentials