College move-in day is fast approaching. The best way to prepare for move-in day is to be prepared. Of course every school has their own rules and traditions surrounding move-in day. Some schools supply you with an army of upperclassmen to help you schlep. You need to look at your particular school's rules regarding move-in timing, parking, and what your student needs for their own dorm room.
Having said that, realizing that there is a large area of overlap, we asked thousands of experienced parents what, in retrospect, was the one essential item they felt they needed for this intense and emotional day.
This year will, of course, be unlike those that we have experienced before.  Your teen might need to do more of the move-in themselves, depending on what the college rules are around physical distancing. And having a supply of masks will be crucial – here are the ones that are the most popular face masks in the Grown and Flown community.
Note: We are a reader-supported site and receive small amounts of compensation from purchases made through the links in this post. 
Top 12 Things to Bring to College Move-In Day
These bags are THE secret to move-in success. Lightweight, durable and easy to stack in the car, these bags can be used for under bed storage, can function as a laundry bag, or can be folded and ready to be packed up when you move out your kid next spring.
A platform cart or a dolly were mentioned repeatedly-they're enormously helpful for getting your stuff where it needs to go. This will make college move-in day go so much smoother!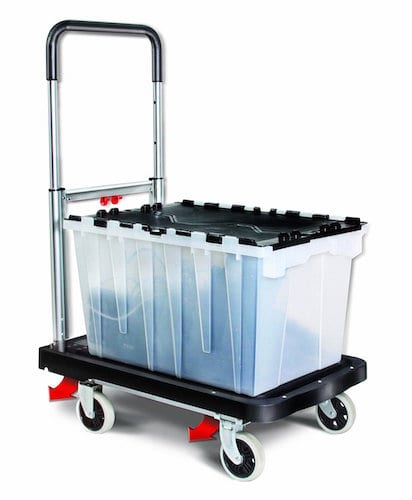 You can never have enough power in a dorm room and many do not allow extension cords. This surge protector has a 6 foot cord, 12 outlets and 2 USB ports.
The Grown and Flown book is available with lots of tips on how to help your teen prepare for college and have a happy and successful freshman year!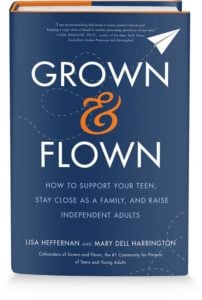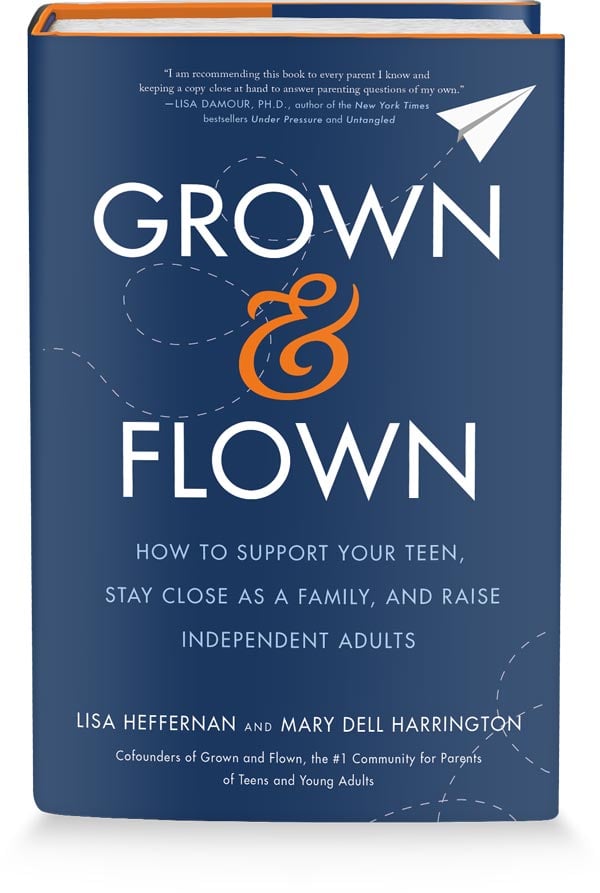 August is a very hot month and many dorms are not air-conditioned. Bring a fan and set it up first to keep all of you a little cooler during the move-in. This one is the #1 recommended fan.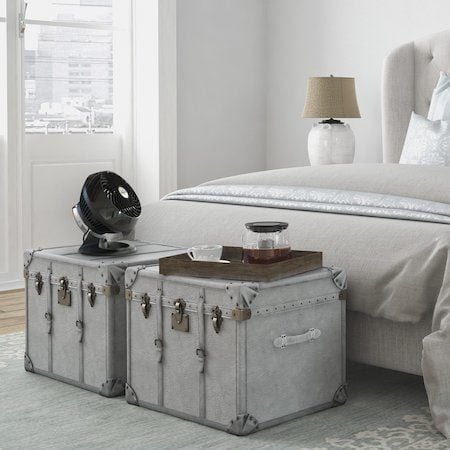 A screwdriver, rubber mallet, tape measure, a hammer, scissors and duct tape were the most recommended tools.  Leave a set behind for your student who will use it moving in and out of dorms and apartments over the next four years.
We recommend putting together your own, with all the first aid and cough/cold medicines your family prefers. But if you want to be covered with the basics, getting a set this like will do the trick.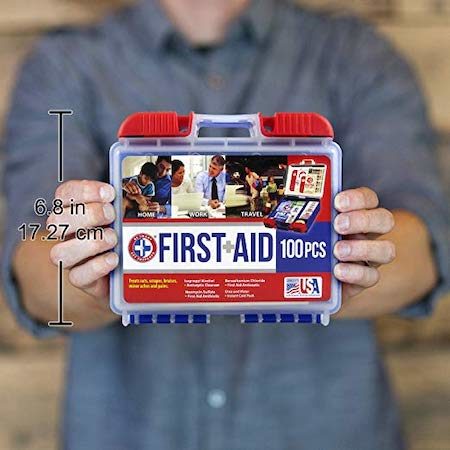 As soon as you get to the room, prop the door open and you will make your life much easier. This one comes with a holder than can be attached with velcro to the back of the door so the door stop won't get lost under a pile of dirty clothes (theoretically.)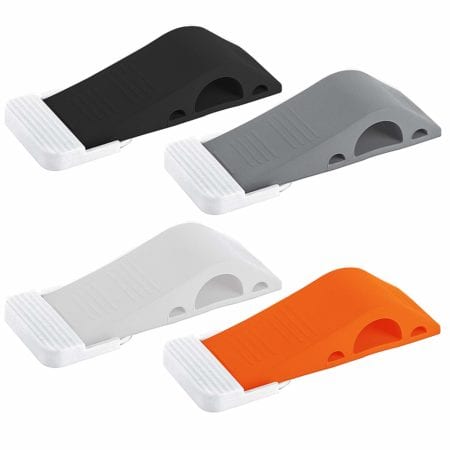 8) Change of clothing
You will invariably get hot and sweaty so it might be nice to take a backpack with a change of clothing for everyone or at least a fresh t-shirt.
9) Water bottles and snacks
These will come in handy, too. We are big fans of Hydro Flask water bottles which will keep cold drinks chilly for 24 hours… to get you through the long day of moving.
Command strips and hooks for "hanging" things on walls are very popular; they peel off easily without ruining the walls.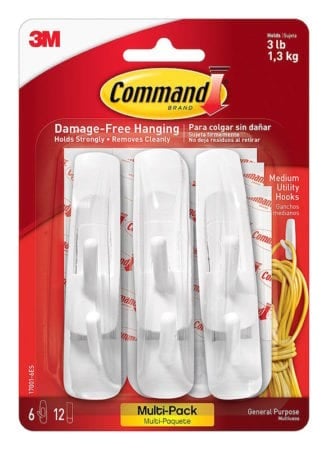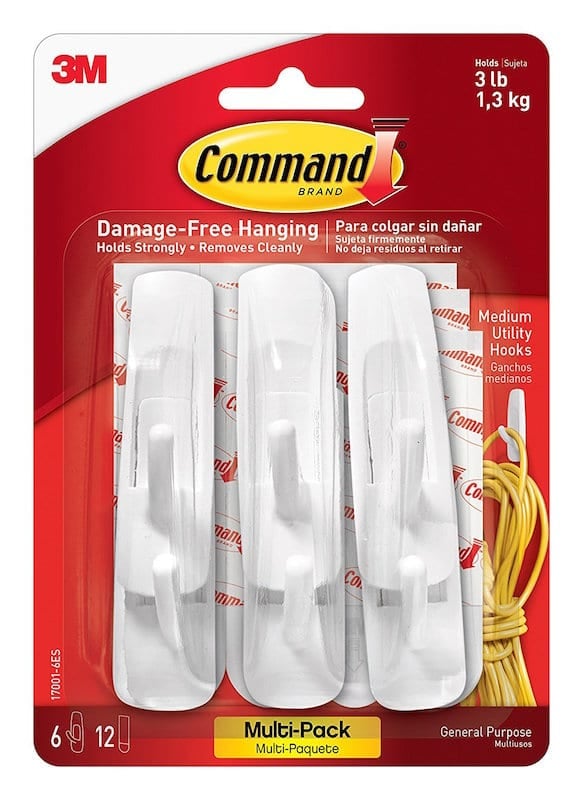 11) Cleaning supplies
Fill a bucket with cleaning supplies such as Clorox wipes (if you can find them) trash bags and shelf liners because you may want to wipe everything down. If wipes are not available, consider a spray cleaner and bring a few rolls of paper towels.
12) Paper and pen/Sharpie
You will probably have some of this stuff with you for your student but keep a pen handy because you may need to make notes or fill out forms. A Sharpie can come in handy.
You will forget something.
Everyone forgets something.Whatever you've forgotten, don't panic because luckily we live in a time when you can get almost anything online, and you can get it shipped to your student.
Finally….By far the most popular answer aside those listed above and tissues, alcohol and tranquilizers was to bring your smile, your sense of humor, and your patience. Bring an overabundance of patience because you'll need it. And, follow your student's lead-it's not your room, it's theirs.
You are there to help but not to dictate. College move-in day is a long day. It's a hot day, It's a difficult day but it's also a tremendously exciting day. Heed the wisdom of the crowd and bring your smile and your ability to let go and it might just be a day you all remember fondly.
When the move-in is complete-it's time to walk away. However cranky everyone got during the move, when you leave your child, tell them you love them, tell them you're proud of them and assure them that you will be fine and so will they. And, then for goodness sake, go home!!
You Might Also Enjoy Reading: 
6 Reasons Why Moms Cry When They Leave Their Kids at College 
SaveSave
SaveSave
SaveSave
SaveSave
SaveSave
SaveSave
SaveSave
SaveSave
SaveSave
SaveSave
SaveSave
SaveSave
SaveSave
SaveSaveSaveSaveSaveSave
SaveSave