Every student needs a good backpack and every parent needs their teen to have a backpack that keeps them organized and that will be durable. Grown and Flown put together a list of their favorite backpacks. These make wonderful gifts for the holidays.
Best Backpacks for College or High School
Note: We receive compensation from purchases made through some of the links in this post.
1. Heritage
 (Herschel): Versatile Styles  
Does your teen need a new backpack, one that would replace his grimy bag filled with crumbs and broken pens? These are trendy in a retro sort of way and come in a host of different designs and colors.  We love the Settlement backpack
 for around campus, the Little America Backpack
 for overnight and the Novel bag
 for weekends.
I know my son pretty much only needs to bring his laptop to school these days. This KOPACK backpack is perfect for that. It's lightweight, he loves the look of it, and it's tear and water-resistant which is perfect for filling with snacks and drinks when he goes biking with his friends.
Are you the parent of a teen or college student? The Grown and Flown book is available NOW!
Heffernan and Harrington deliver the book we've all been waiting for: a wise, researched and  essential handbook on raising late adolescents and young adults.  At once practical and profound, Grown and Flown brims with sensible advice and describes how e can support our older children while fostering their independence. Lisa Damour, PH. D, author of the New York Times bestsellers Under Pressure and Untangled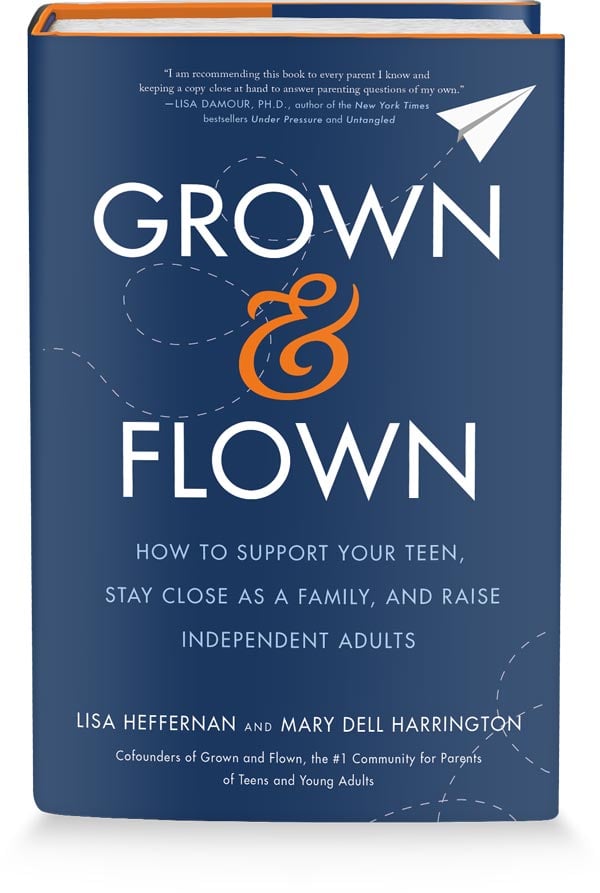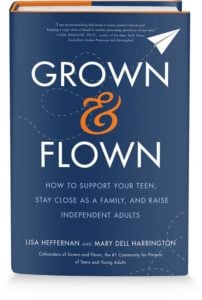 3. Icon (Incase): Pricey but Worth It
The Icon Slim Backpack from Incase Designs is a bit of a splurge at just under $150.00. It's has a modern look, comes in an array of color and features a faux lined laptop compartment. Your college student can carry all of the essentials without the bulk with this backpack.
If you are looking for a basic backpack that won't break the bank, the Amazon Basics Backpack is where it's at. For $30 it holds a laptop, and more than enough compartments to keep your teen organized.
5. JanSport Odyssey: Lifetime of Wear
If you have ever owned a JanSport backpack you know they basically never wear out. This one has a 15″ padded sleeve to keep a laptop safe and secure. If, by chance, something DOES break, send it back for a repair or replacement.
6. Timbuk2: Trendy and Popular 
These are not cheap but the quality is excellent and they are very trendy now, especially the Water Resistant option. Timbuk2's backpacks are great for any guy or gal with a new job who doesn't want to look like they just stepped out of the classroom and they can be customized (love this!) in their favorite colors. We haven't had so much fun since we ordered their first Land's End backpack in elementary school.

With rave reviews for it's durability, this one by North Face is worth consideration for both school or travel.
8. Fjallraven Kanken: Global Sensation
Who wants to go to college with an inch of crumbs in the bottom of a grimy backpack? Consider the Fjallraven Kanken Backpack, created with inspiration from The Swedish Guide and Scout Association. Lightweight, durable, water resistant, and in lots of great colors, this backpack is both stylish and practical.
You May Also Want to Read: 
25 Bestselling Dorm Room Essentials 
2019 Gifts for College Kids and Teens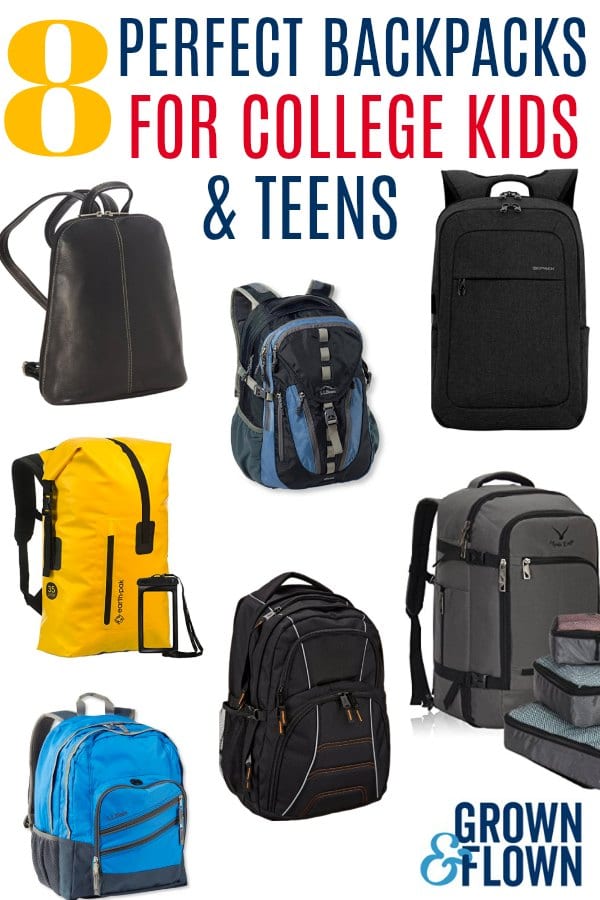 SaveSave
SaveSave
SaveSave
SaveSave
SaveSave
SaveSave
SaveSave
SaveSave
SaveSave