Winter boots are a must-have for college students who attend school in cold and snowy climates. We recently asked our Grown and Flown Parents community to tell us which brands their teens love to wear.
No great surprise that the girls' lists were much, much longer than the guys, many of whom prefer to stick with their sneakers year round, regardless of how many snow piles they have to jump across to get back to their dorms.
Note: We rare a reader-supported site and receive a small amount of compensation from purchases made through some of the links in this post. Thanks!
Favorite boots for teens and college students
Favorite winter boot for all students
This boot is a classic and equally popular with guys and girls. They are sold in different heights and some are lined, giving them additional warmth. These boots last a lifetime. Popular styles sell out every year.

Boots for Girls
If you've not taken a look at UGGs lately, you might be very surprised to see how much the brand has expanded. From it's California beginnings in 1978 to the global brand it is today, UGG boots are now available in dozens of styles well beyond the caramel colored fleece-lined boot where it all began. For students going to school in snowy climates, UGG has an all-weather line, too.
Frye, which began in Massachusetts in 1863, makes the iconic boots that my daughter loves to wear with dresses and skirts. Frye has booties and high boots, western and uber-urban styles for both girls and guys. Students can get a 15% discount on purchases so consider a gift card for the holidays.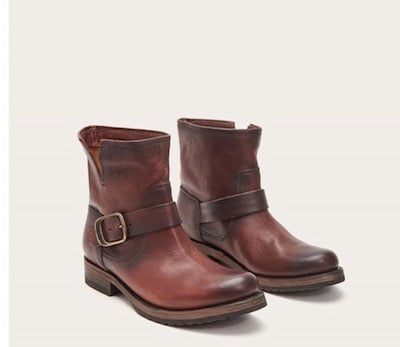 Hunter boots are exceptionally sturdy and will keep your daughter's feet dry when it's rainy or snowy. These popular boots come in a wide array of colors and heights.
Why not go for these short yellow ones just for fun or the tall navy ones that are classic and surprisingly stylish for rubber boots. Wear them with a heavy Hunter boot sock for extra warmth.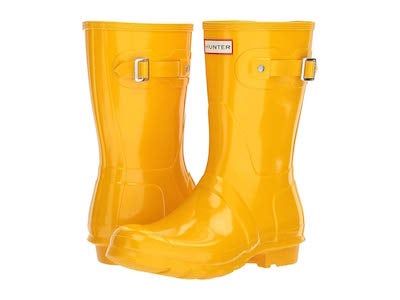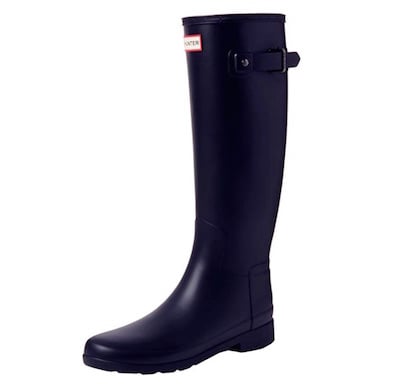 This leather boot is just the right amount of rugged with a low bootie cut. The leather is waterproof which is super-important for rainy/snowy conditions.

From the makers of the iconic top-sider shoe, comes the top-sider boot. This navy and tan pair are a classic look.

We like this slip-on suede bootie in the neutral taupe color, a versatile alternative to black. Timberland make great durable boots and this one is surprisingly fashionable.

This boot will keep your daughter's feet warm and dry all winter long. We love the faux-fur lining and the quilted, waterproof exterior.

Dr. Marten's are unlike any other boot – timeless style and iconic.

Where to shop for winter boots
Target has all the popular styles your daughter loves at fantastic pricing, too. Here are two of our favorite boots for teens from one of our favorite stores.
Nordstrom has always had an amazing shoe and boot selection with lots of sizes for harder-to-fit feet. They carry many of the brands in this post and their website is a great place to look at dozens of different styles – booties, boots, fashion and winter boots, too. Here are four that caught our eye:
This boot can take you anywhere, day or night.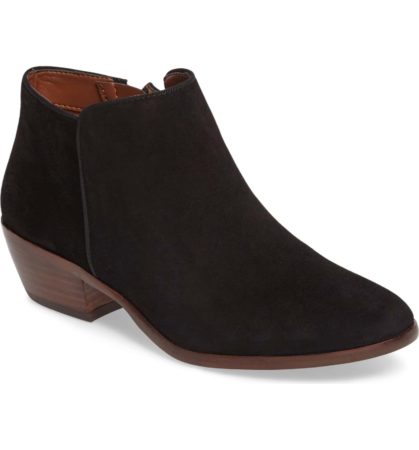 These are gorgeous – not practical AT ALL in the rain or snow but so elegant when weather is not a factor.
Boots for Guys
This Timberland camel-colored suede boot is one of the most popular boots for young men – it never goes out of style and it's truly one of our favorite boots for teens.

Sperry makes a popular duck boot with rubber bottoms and leather uppers.

Another brand to consider if your son likes more of a work-boot look.

If your son wants a hiking style boot, Merrell makes some very durable boots that work well for longer-distance walking.

This is a good boot is your son is planning to do any hiking.

These boots look super-comfortable.

Blundstone is a hot new brand for men and women.
You Might Also Enjoy:
Favorite Gifts for College Students