A "golden birthday" refers to that one birthday – IN LIFE – where your age matches the number date you were born on.
How do you celebrate a golden birthday? How to celebrate depends on your family's traditions and, most importantly, the birthday boy or girls' wishes.
Yikes! I missed my teen's golden birthday. What do I do now? You have another opportunity to celebrate with a "double golden birthday" when they turn 2x the number of the day they were born (eg. when they turn 20 on the 10th.)
What are some gift ideas for golden birthdays? Here are 24 ideas for golden birthday parties, decor, refreshments and gifts that can be modified for any budget.
Note: We are a reader-supported site and receive compensation from purchases made through some of the links in this post. 
How to celebrate a golden birthday
Golden birthday party ideas
1. When you plan a golden birthday party, the details can be pretty easy to get right as your color theme and number concept can be used to for decorations, invitations, party favors, gift wrap and more. Minted is our favorite go-to site for unique invitations including those with glittery gold accents. 
2. Gold paper plates and napkins, confetti, and balloons are inexpensive decorations and you can opt for just a touch of gold with gold napkins and your regular plates or go for gold everything.
3. Buy oversize gold Mylar balloons of the birthday numbers or a golden balloon arch. Arches are popular decor ideas that also create a perfect photo-op setting.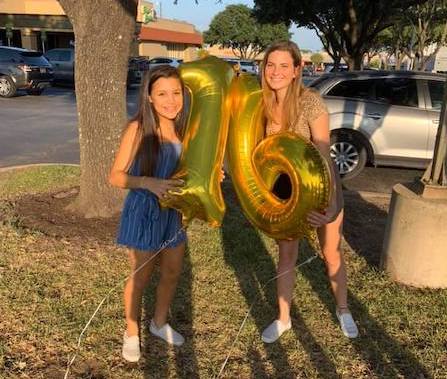 4. Gold stars, the moon, or sun as decorating motifs evoke celestial parallels to a rare planetary alignment, a great analogy to a golden birthday.
5. If dancing is part of the party, a gold disco ball is a must!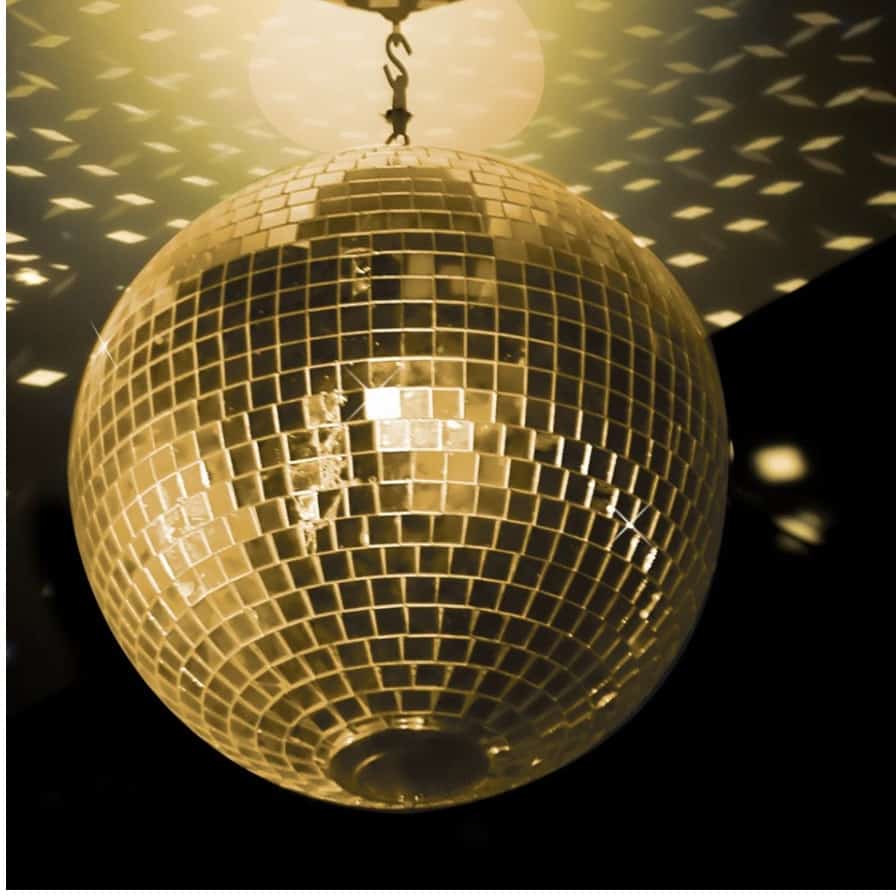 6. Sports enthusiasts who love competition might enjoy a series of games in the backyard with golden trophies awarded to winners.
7. Fill a pinata with gold-wrapped coins or other golden candies and your friends will be thrilled to not only play this classic game but to also gather their golden loot.
8. One festive way to involve guests in the theme is to provide gold scrunchis or hats and/or ask them to wear something gold to the party. Or do both!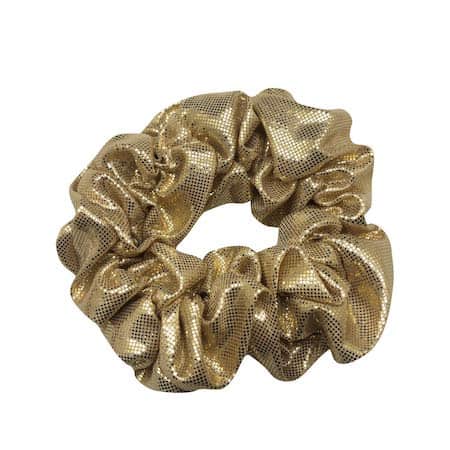 9. Create a celebration video for the partygoers as well as family and friends who might not be able to join you in person. VidHug makes it easy to ask friends to record a video greeting: create an account and send them a link to use for their golden birthday message.
10. Using the concept of "24K" is another way to elaborate on a golden theme. Wrap 24 small gifts, create 24 clues for a scavenger hunt, make a speech with 24 things you love about the birthday celebrant, gather 24 pieces of advice for family members who love them and know them best.
Refreshments for a golden birthday
11. For the lucky ones whose birthdays fall on the last 10 days of the month, 21-31, a champagne bar may also be a must-have since golden birthdays are sometimes referred to as "champagne birthdays." Plus, champagne is the quintessential beverage for celebrating anything!
12. Cupcakes or a cake with gold icing and candles on top would be perfect options for the birthday cake.
13. For other gold refreshments, tap into your teen's inner child with goldfish, rold gold pretzels, golden Oreos, buttery popcorn or other snack food with gold, or even yellow, packaging.
14. Personalize cups for the celebration with initials or a message and yes, gold is a color option here.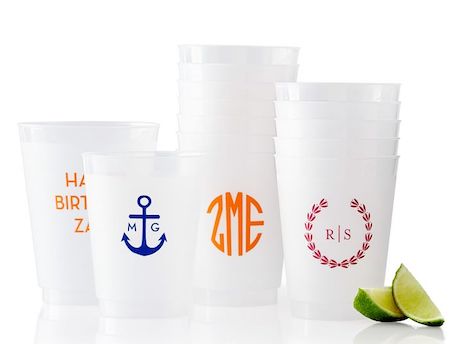 15. M&Ms be customized with a birthday greeting.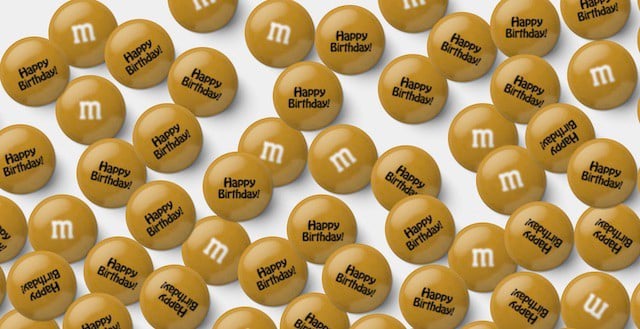 16. Godiva has lots of chocolate options in the elegant gold packaging they are so well known for.
17. Goldbelly is a site where you can find just about any famous bakery or restaurant treats from around the world to ship to your birthday boy or girl. Here are "Carrie's cupcakes" from NYC's Magnolia Bakery.
Golden birthday gift ideas
Depending on the age of your son or daughter, their interests and your budget, you can choose a golden birthday gift that will be a special keepsake or a whimsical present that is just for fun.
18. Gold jewelry
Choosing a special rings, bracelet, necklace, and earring would be lovely for your daughter.
Pura Vida has beautiful engravable pieces and Kendra Scott also has gorgeous jewelry in both gold and rose gold.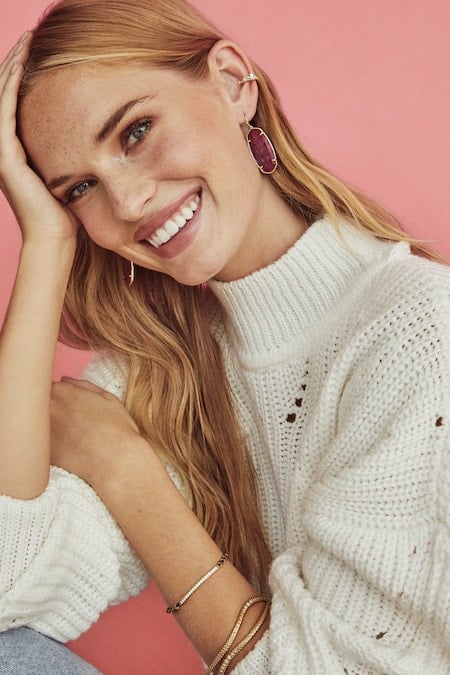 19. Watch
There are many different Apple watches and bands to choose from. One of these amazing watches with an upgraded gold mesh band would be an incredible gift.
20. Favorite team
If your teen or young adult is a fan of a sports team that has gold as part of their color scheme, hop over to Fanatics to search for the best selection of officially licensed NCAA and pro team gear.
21. Basket of treats
A basket filled with gold-wrapped snacks and candy is a tasty gift for them to enjoy and share with friends.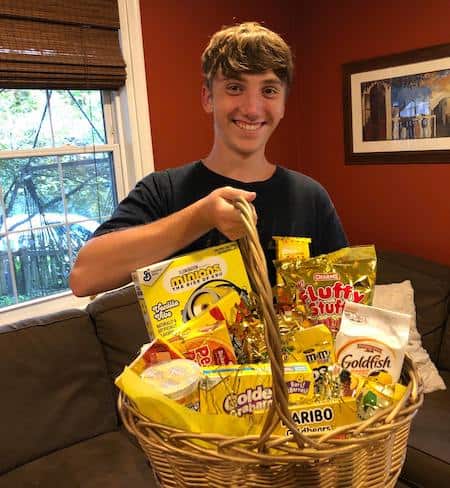 22. Pop Socket
Pop sockets are cute and functional accessories for phones and there are a vast number of designs and colors to choose from. Here's one that caught our eye.
23. The Boy, the Mole, the Fox, and the Horse
This international bestseller is filled with lessons of home, kindness and love. With gorgeous words and illustrations – black and gold – this book is like a verbal hug.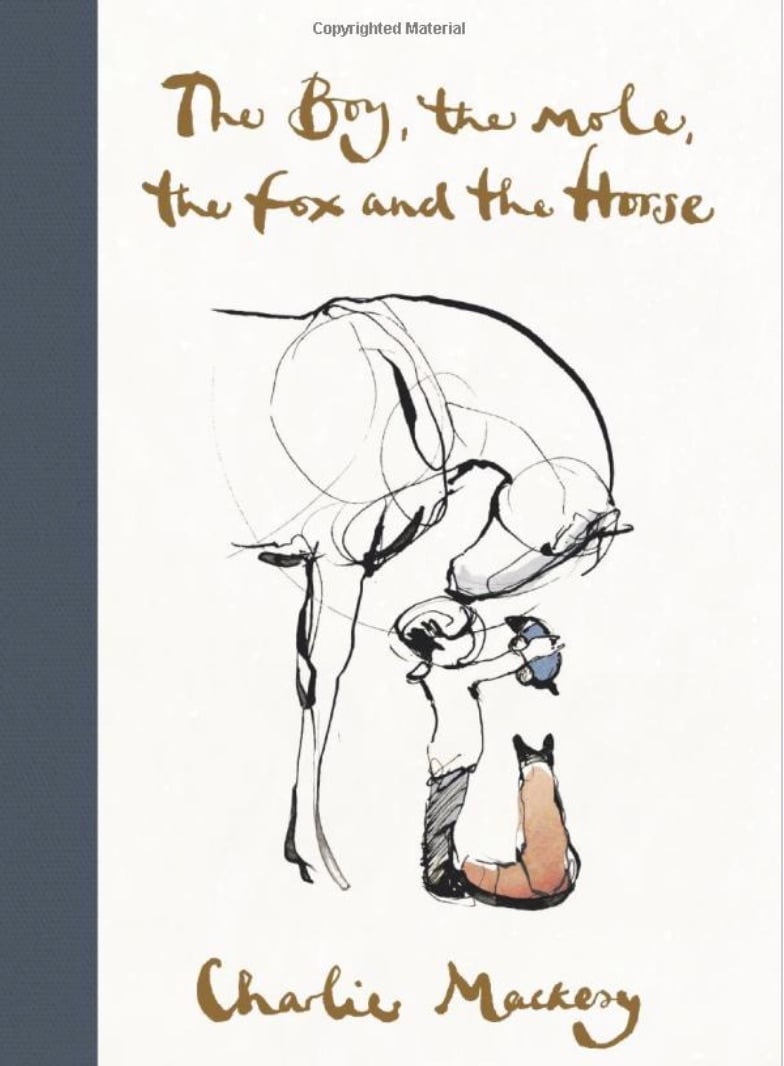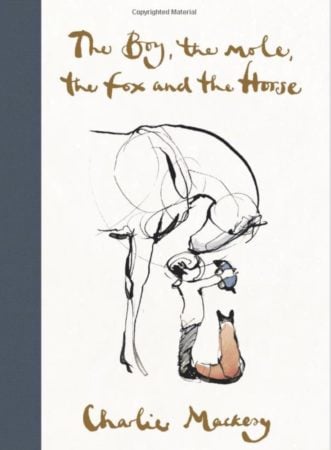 24. Countdown
Counting down to a birthday is a way to celebrate all month. Give a small gift a day or create an oversized calendar, similar to an Advent calendar, where your teen can punch out holes that correspond to a numbered birthday gift.  This is big on TikTok –
You Might Also Want to Read: