When it comes to a Sweet 16 Birthday, picking the perfect gift for her is no small task. We're here to help with this list of awesome ideas to commemorate your daughter's special day. Don't be surprised if you find yourself reading through and thinking, "one for her and one for me!"
Sweet 16 birthday gift ideas
Note: We are a reader-supported site and receive compensation from purchases made through some of the links in this post. 
1) Experience Gift
Instead of celebrating with a traditional party, another option is to plan a special trip or to treat her to a new experience.* Think tickets to a show or dinner at a restaurant she has been wanting to try. Whether it is with family or friends, big or small, let her help choose what will make the most meaningful memories.
*COVID Caveat
Thanks to the pandemic, it seems likely that all of us are going to have to celebrate at least one birthday under COVID's cloud, which would rule out any traditional Sweet 16 party or exciting experience in the near future. Instead, put on your creativity hat and consider any one of these alternative options.
Host a "surprise party" over Zoom.
Make a video tribute. Ask friends and loved ones to send clips of birthday wishes and compile them into a reel that will rival her favorites on Tik Tok. We love this idea for when the pandemic is over, too.
Take it outdoors. If you are fortunate enough to live in a warm climate or get a break in the weather, take advantage of the chance to be outside and arrange for a socially-distant get together. Break out the fire pit, chalk up the driveaway, or set up the picnic plates to make it special and safe at the same time.
Head to the movies. Some chains are offering the chance to rent out an entire theatre for a reasonable price. Grab a few friends and family and make an afternoon of it.
Arrange for a car parade. Bring on the signs, horns and balloons to shine the limelight at her door.
Yard Greetings. Shout your message of birthday love straight from the front yard with custom signage. Check if there is a local vendor in your area that takes care of rental, delivery and removal. Or, you can purchase signage from many national chains.
2) Gems for Your Jewel
Give your gem a pretty piece of jewelry to mark her special day. The options and styles are endless, and no matter what your budget, there are plenty of choices. The Ari Heart Charm Necklace from KENDRA SCOTT is dainty, engravable and comes in 3 stunning finishes.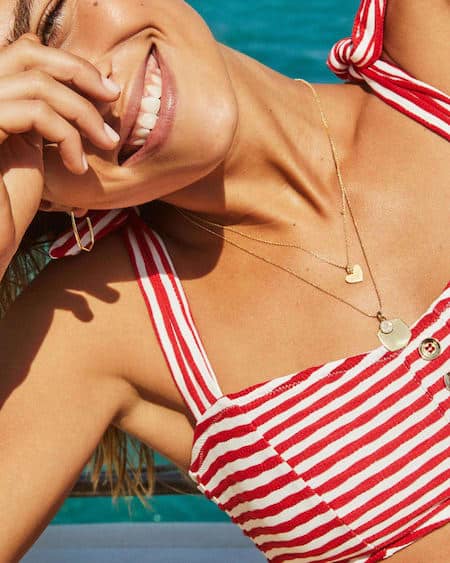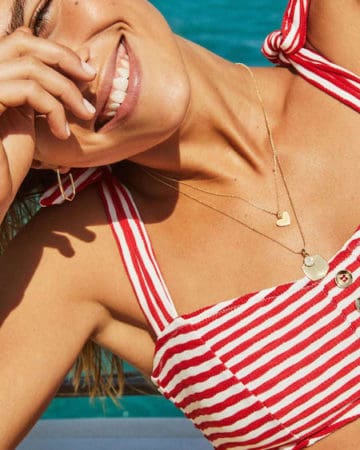 Pura Vida has a line of engravable jewelry that lets you personalize an assortment of rings, necklaces and bracelets. They also have a Pura Vida Jewelry Club in which they send two exclusive styles every month to your lucky girl. You can sign-up for one, six or even twelve months to really keep the celebration going all year long.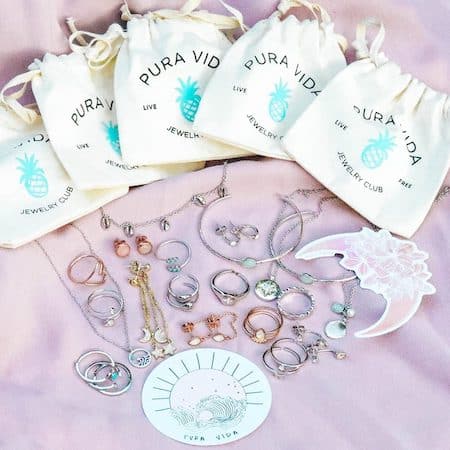 3) Candy Tower
For the sweet girl with the sweet tooth, Dylan's offers a 3-Tier Candy Cake that is filled with chocolates, gummies and lollipops. Life is sweet!
4) Spa Day
Treat your girl and several of her besties to an afternoon of pampering. It will give her time with friends that she will cherish long after the day is done. You may have to do a little research to find a local salon that will accommodate teens or you may even find a salon that will come to your home for a socially distanced afternoon of pampering.
5) Driving Lessons
If your teen is getting behind the wheel this year, driving lessons are a practical and exciting gift that you can both feel good about. Look for local schools and recommendations in your area or visit AAA to find the nearest "Behind the Wheel" course that they offer.
6) Room Decor
Help her give her room a "Sweet Sixteen Makeover" with any or a few of these popular items. Lights, lights, lights! These LED lights have 16 different color settings – just enough to match her age and her moods!
A photo wall display lets her display and change out her favorite pics as often as she likes.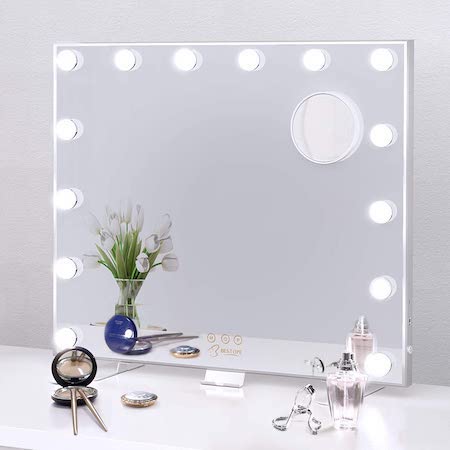 7) Money Cake
Some girls would prefer to get cash and have the freedom to shop for whatever they want. If your girl is one of them, you can surprise her with a money cake. How sweet is that?
8) Subscription Box
Keep her celebration going throughout the year by gifting a subscription box that delivers each month. For the stylish teen who is big into the trend of consignment shopping and thrifting, Thred Up offers brand names at a cheaper price.
For the candy lover in your life, Candy Club offers several plans that will keep the gummies, sours and chocolate arriving on the regular.
And, for the make-up maven, a subscription to Ipsy lets her try fresh new products every month.
9) Cell Phone Carrying Case
Let her know that she's going places with a must-have accessory that will hold her phone, cash, and eventually, her driver's license. Any of these are great options: Coach Turnlock Chain Crossbody, Coach Snap Phone Crossbody in Signature Canvas or the Herschel Nova Crossbody. You could also slip a gift card or a bit of cash into one of the pockets to send her on her way with a smile.
There is a reason why this brand is at the top of many wish lists for workout gear. Lululemon is durable, stylish, and very trendy but more expensive than other brands, making it a special treat as a sweet 16 gift.
11) Photo Album Twist
Memories meet art. Let her pictures come to life in a CollageWall that she can design by herself.
12) Starring Role
Create a video tribute to your girl featuring sentimental wishes from friends and family. She can watch and share to her heart's content.
13) Teched Out
Think phones, laptops, extra-long charging cables, mobile WIFI hotspots, or headphones.
Selfiesticks and portable photo printers  are also popular gift ideas. Even though a tech gift may check the less sentimental box on your list, it will definitely check the most-wanted box on hers.
14) Cook it Up!
Let her add a little spice to her life with a gift subscription to Blue Apron. The meal kits come with all of the ingredients and instructions she will need to learn the basics. Warning: clean-up not included.
15) Echo Dot (4th Gen)
For the gift that keeps on giving: she can ask Alexa to play music, call her friends, check the weather, set alarms and even reminders. Again and again and again. Look who is nagging now.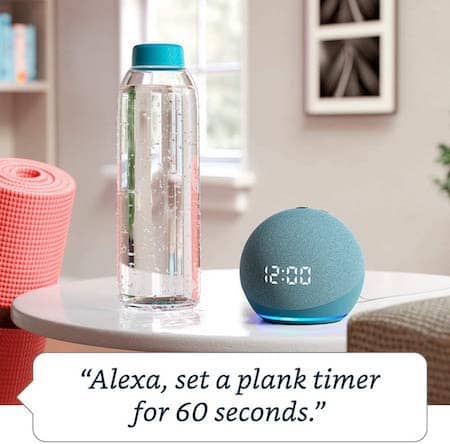 16) Celebrity Birthday Wishes
If she is a #1 FAN and would appreciate a personalized birthday wish from her favorite actor, artist, or influencer, you may be in luck. Cameo is a digital service that connects admirers to their most loved celebrities. Prices for videos range from $10 into the thousands and participants include Mia Hamm, Mya, and Marlon Wayans.
Messages can be viewed in the Cameo app or downloaded and saved so that she can always remember that special someone who made one of her dreams come true on her Sweet 16 Birthday.
You Might Also Want to Read: