Of all the milestone birthdays our teens and young adults can't wait to celebrate, turning 21 is at the top of the list.
But with so many young adults constrained by social distancing and living at home with their somewhat boring parents or younger siblings, how can they have a 21st birthday party when their options are so limited?
21st birthday ideas
Here are 21 ideas to help parents celebrate this special birthday with their son or daughter. While each of these suggestions observe social distancing rules, many will be just as thoughtful when teens are able to join their closest friends for an IRL gathering to celebrate the big day.
1. In what must now be the most famous 21st birthday celebration of last spring, one family turned their garage into a club – "Club Quarantine"- the dad was the bouncer, checking ID, the mom was waiting to take orders inside, with the sister recording all in a TikTok. It was sweet to see the expression on the birthday boy's face when he realized how hard his family had worked to make his big day as special as possible. 
2. Create a neighborhood party and ask each family to leave a birthday gift for the newly minted-21 year old. Look at the cute way these neighbors rallied for one young man as he went from house to house discovering the 21st birthday gifts that they had left for him. This was much fun for him and all of the others.
3. Order an oversized sign for your front yard…play it straight with a happy birthday message or create something with a touch of humor "Happy Worst Birthday Ever."
4. Think about a monetary gift that you can give in groups of 21…. $1, $5, $10 bills or even 21 lottery tickets. Money is always a very welcome birthday gift and, if it is packaged in a clever way, it will be memorable. This is a way for family members who are not local, to join in the fun.
5. Your home can be transformed into a multi-theme restaurant with different snacks and drinks ifor the special occasion in each space. Think about guacamole, chips and salsa in the kitchen, pizza in the dining room, BBQ out in the backyard and any other dishes that are crowd-pleasers.
6. If your son or daughter has a favorite restaurant and you want a really nice dinner, find out if they have delivery or curbside pick up to make it a special meal. They may also have a favorite desert on the menu that will be a unique birthday cake. Just add candles and you are set!
7. Being able to surprise your kid with a drive-by parade of their friends and family may give them a chance to see close friends them, even if only from afar.
8. Buy them a Kindle and load it with some of the books that have been meaningful to you. If your son or daughter prefers listening to books, a subscription to Audible is a welcome idea for a birthday present.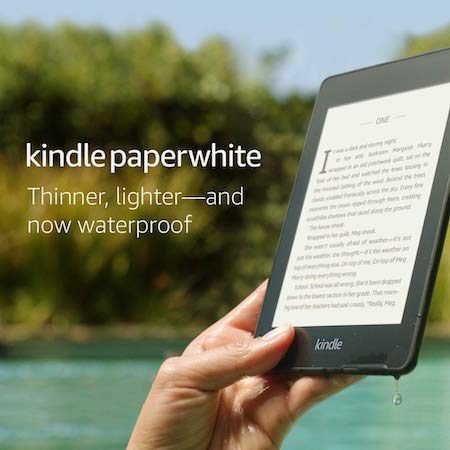 9. Celebrating with best buds can happen virtually with a little coordination and the right dowloaded platform. House Party and Zoom  are the popular ones for groups to gather at once. Surprise your college student with a multi-generational gathering on one of these platforms, too. 
10. Ask friends and family to record themselves singing happy birthday or conveying a special wish or message. These can be edited together for a video collage that will be a reminder of how they are loved.
11. Look into any specials that restaurants in your town may be offering. Some have kits where you can create a memorable meal, perhaps something they might have never tried before. If local restaurants are not an interesting option, create a family cooking night, instead, where everyone gathers together for a fun experience by creating a meal that none of you has every made before.
12. Another way to surprise your 21 year old, is to set up a series of video chats with friends and family so they can hear from all the people in their lives, one right after another. This can include people from all aspects and different times of their lives – teachers, coaches, friends, cousins, grandparents…whoever has played a meaningful role in their lives.
13. Buy a birthday present that encourages movement which can be done with social distancing: a bike, new workout clothing or hiking gear or perhaps even a croquet set.
14. Sharing dinner together with friends is still possible – order a pizza to be delivered to your young adult's best friends at the same time and ask them all to be available to join online to share a happy birthday slice.
15. While we have all been cooking at home – a lot – this day calls for a special meal, the one that your newly-turned 21 year old loves the most.
16. Consider a craft beer kit and this one gets the highest ratings.
17. Gift cards to their favorite local or college restaurants helps support those businesses and can be used for take out now, or dine in, someday later.
18. If they're not yet a member of their college alumni association, pay for a year or even lifetime membership; the fee is often discounted while college students are still in school. The perks include savings, networking and career development, things that may be more valuable now than ever before.
19. Plan 21 surprises during the day and space them out so they are reminded of all the ways you, and others, love them…all day long. Teens and young adults seem to love cold brew coffee and you can arrange for a recurring shipment to keep this in the fridge, on tap.
20. Ask friends and family to write actual letters and put them together in a book. Find photos of their previous 20 birthdays (OK, as many as you can) to add as illustrations. This can be done in a digital or paper photo album and is something they will long treasure.
21. And don't forget to write a real-life letter to your son or daughter, telling them all the ways you love them. Write about how you've seen them rise to the occasion during this difficult time, how proud you are of them, and how confident you are in their future. THIS is actually the perfect gift.
We are all experiencing this outbreak together – don't miss this chance to write about it and tell them how much you have cherished and loved them every day of their lives, for 21 years. They will never forget this birthday or your letter.
You Might Also Enjoy Reading:
Grad Gifts for 2020 College Graduates Looking for birthday ideas for your 21 year old? Here are some of our favorites for graduation or birthdays!
Life Lessons for My 20 Year Old Bestselling author, Deborah Copaken, has these beautiful words for her 20 year old son on his birthday.