Turning 21 is one of the most exciting birthdays in your life. It is a milestone birthday, so it's important to celebrate and make this a memorable day because, for real, childhood is over, and adulthood has begun. You don't have to have a huge party to have fun. Here are some of our best 21st birthday party ideas; some are low-key and some not, but they all are fun ways to celebrate your special day.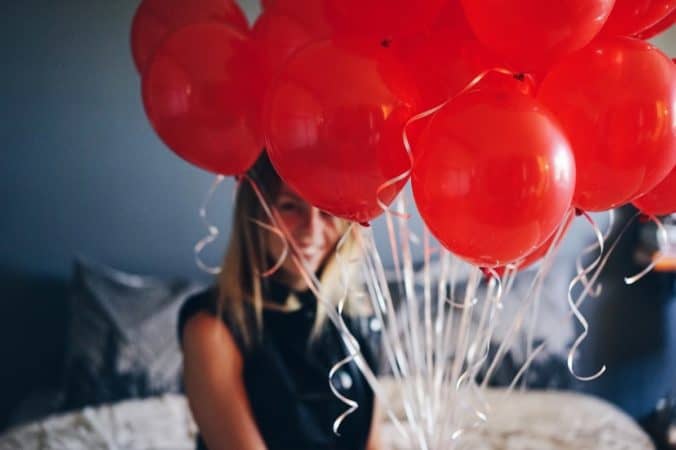 For those who want an adventure
1. Go on a weekend road trip with 21 planned stops
There is nothing better than blasting your favorite songs and feeling the wind on your face with all the car windows down! Choose a destination a few hours' driving distance away, and you and your friends could rent an Airbnb for the weekend. Look for fun or unique places to stop on the drive and at the destination.
Some ideas are a fantastic coffee shop, a scenic view, street art, a beautiful park, a rustic beach, a quaint small town, a waterfall, a museum, or a short hike. And make sure to pack lots of snacks for the car ride!
If your dream destination is NYC, here is the PERFECT way to celebrate: We love Foray, a new way to throw a party or share an experience with friends. It's a great app for planning your next event, restaurants, bars, experiences are all here.
2. Have a bonfire
Host a bonfire and enjoy your friends' company under the stars. You can play music and make s'mores or even hot dogs. Times like these are best for deep conversations and getting to know each other by the fire.
3. Go to a sporting event
If you are a sports fan, this is a great way to celebrate. Head to the professional sporting event of your choice and cheer on your favorite team. Wear a birthday sash or something similar, and you might make it on the big screen.
4. Go camping or glamping
Picture feeling the warmth of the sunshine on your skin as you lay down relaxing on the sand by a giant lake. Or, you feel the crisp air and wind pass by you as you hike while being surrounded by redwoods. Enjoy the beautiful outdoors by going camping or glamping to celebrate turning 21!
5. Go to a theme park
Amusement parks are always fun, no matter how old you are. Head to the nearest theme park for a day filled with roller coasters, cotton candy, and good vibes. Can you do 21 rides?
6. Try everyone's favorite Escape Room
Escape rooms are such a great way to spend time with family and friends, doing something collaborative and fun.
7. Bike 21 miles
If you are athletic and want to challenge yourself to something, try cycling 21 miles! This is a fun way to get outdoors and exercise while trying something new. Plan your ride before setting out and try to find a bike trail or, if on busy roads, routes with good bike lanes.
For those who want a party
8. Enjoy a cool pool party
Gather all your closest friends for a pool party! Have floaties and sunscreen, and enjoy laying in the sun or splashing in the pool. Have an ice cream bar to cool off and have 21 different toppings.
9. Have a themed/costume party
Have everyone dress up for a themed party. These parties are always fun, and costumes are ideal conversation starters. Get a birthday cake that matches your theme. Ask your guests to embrace the theme and pick an outfit that fits the theme. Serve 21 of your all-time favorite snacks or other foods to eat. Here are some theme ideas:
White lie (everyone wears a white shirt with a lie about themselves on it)
Dress like the birthday person's favorite things (sports team, food, color, etc.)
Disney (who doesn't love dressing up as their favorite characters?)
Neon
Rave
Ocean/beach
Pajamas
Decades (70s or 80s)
Scavenger hunt with lots of fun clues
Casino night
10. Go to a concert
Going to a concert for your 21st birthday and screaming your favorite songs from your favorite artist is a guaranteed good time! Check what artists are coming to your city and buy tickets in advance. Or, if you love to be an active participant in the singing, rent a private Karaoke room for your friends.
For those who want to relax
11. Go wine tasting or have a cocktail party
Head to the nearest wine country and check out the wineries. Enjoy trying some local wines at a peaceful and relaxing vineyard. Make sure to bring a hat and sunglasses and drink plenty of water. Or have a cocktail party with a handful of friends of age. Since alcohol is now permitted, maybe some celebratory shots are in order, or forget the vineyard and find a booze cruise.
12. Celebrate with brunch
Get some friends together and eat brunch. There are tons of places that offer bottomless brunch, which is always fun. You all can also make a champagne toast at the restaurant to celebrate your day.
13. Do a spa day
There's nothing more relaxing than being pampered. Head to the spa for facials, massages, manicures/pedicures, or time to hang out together in a sauna or steam room. Or, for a more cost-friendly option, grab some sheet masks, candles, and nail polish and do a DIY spa day with friends at home.
14. Enjoy a fancy dinner
Treat yourself to a fancy dinner. Choose your favorite restaurant or try out a new place you've wanted to check out. Enjoy the delicious food and have everyone sing "Happy Birthday" to you after dinner.
15. Have a picnic
Have everyone dress up and put together a charcuterie board with 21 different foods (meats, cheeses, fruits, etc.). Then, head to a park or scenic viewpoint and enjoy some delicious food while conversing. This can also be an opportunity to get cute photos with friends.
16. Host a game night
This is an excellent option for those who like a more mellow activity. Gather all your favorite games (Cards Against Humanity, For the Girls, What Do You Meme, Uno, etc.) and have your friends over for a game night. Or play the 21-card game, also known as Blackjack.
17. Paint wine glasses or coffee mugs
If you're looking for a more chill birthday, you and your friends can paint wine glasses or coffee mugs. This is great for creative or artsy people who want a craft to do with friends.
18. Host a sleepover
A night in with your closest friends is always a fun time! Grab all your favorite snacks (candy, chips, etc.) and enjoy a movie night or a night doing face masks and nail polish. You can also play music, and make sure to have the album 21 by Adele on your playlist!
19. Try a riverboat lunch or dinner cruise
Enjoy the scenic water view while relaxing on a riverboat lunch or dinner cruise. There is often music and delicious food, and it will be a memorable time!
20. Do an outdoor movie night
Get a projector and sleeping bags and host a movie night. Find a popular movie 21 years ago, the year that you were born. Make sure you have popcorn as well!
For those who want to do good
21. Donate 21 boxes or cans of food to a local food pantry or 21 items to the thrift store
Maybe your friends will donate to help you get to 21 items! Or, donate $21 to your favorite charity and ask your friends to do the same.
Finally, give yourself the best 21st birthday gift by doing even more for others. Perform 21 acts of kindness that you can be spread out over your birth month
Here are some ideas:
A volunteer activity
Helping an elderly neighbor
Walking a friend's dog
Sending a note to someone who has made a positive impact in your life
Handing out 21 flowers to strangers and wishing them well
Turning 21 is a special time in your life and should be filled with unforgettable memories that will last a lifetime. Good luck with your plans, and celebrate by doing something that makes you happy.
More Great Reading: