We have gathered a list of high school graduation gifts that look forward and backward. Gifts that have been in the family for generations or quilts made of T-shirted memories recall so much of what our kids are leaving behind. With these, they will have a bit of home traveling with them as they leave.
Congrats to moms and dads and good luck to your grads!
Note: We receive compensation from purchases made through some of the links on this post. 
Best High School Graduation Gifts 2021
Ordering a quilt from Project Repat is one of our favorite grad gifts as there is nothing that is more personal than a blanket stitched from memories.  Take all the shirts from camps, class days, family trips and ship them to Project Repat – they do the rest.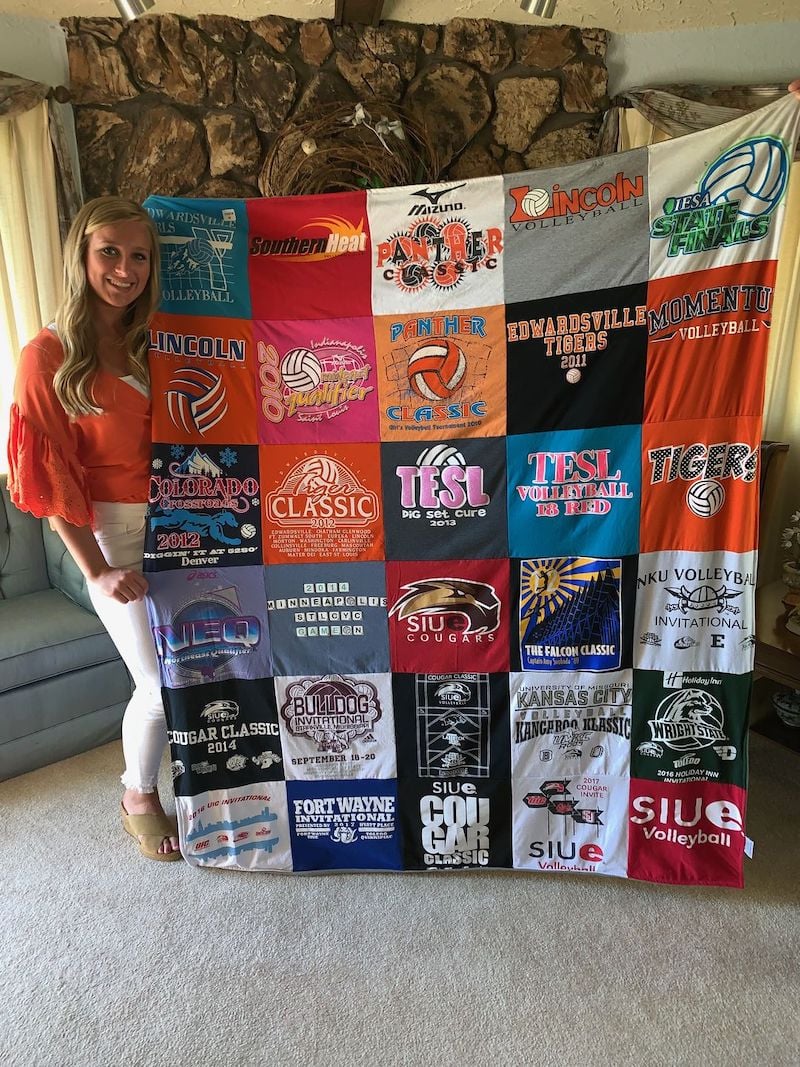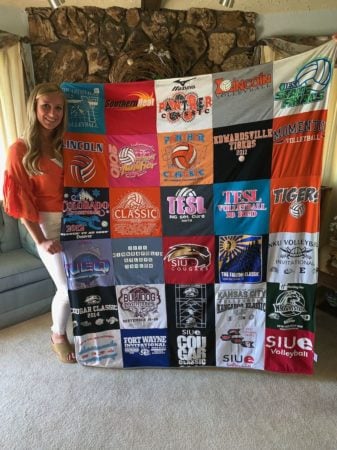 Noise-canceling earphones like these, the Bose QuietComfort 25 Acoustic Noise Cancelling Headphonescan be a lifesaver. Even the quietest roommate makes noise; your grad will appreciate these once it's time to hit the books despite music being blasted inside that tiny dorm room.
This Bose SoundLink Color Bluetooth Speaker (Blue)might be their perfect gift if it is your teen who is inclined to supply music for his hall mates.
The Naked Roommate: And 107 Other Issues You Might Run Into in College (Naked Roomate)
Author Harlan Cohen has been in the college advice business for decades, having started as a student himself answering in the college newspapers.  Now out in a 7th edition, this book is comprehensive and works well for both genders.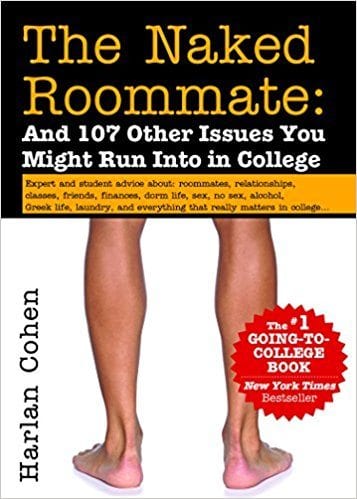 All college students need to take shower shoes to use in the communal showers and/or at the gym. Showaflops Antimicrobial Shower Sandalscome in loads of different designs and styles for men and women.  They are perforated with skid-proof bottoms so are perfect for the gross and germ-y floors that exist in all dorms.
One of the top tech gifts for college students is the Echo Dot.
With voice-recognition technology, your student can ask Alexa to play music, set an alarm to get them up in the morning, get the latest weather or sports info, read an audio book, summons an Uber or Domino's pizza and much, much more.
We love the idea of giving the gift of jewelry as a grad gift for the special young women in your life and this Graduation Gift Guide from Kendra Scott has so many beautiful pieces that it might be hard to choose.  One idea is to customize a necklace, earrings, or bracelet with the color stone of her new college.
Speaking of laundry, check out this absolutely perfect book of life lessons by author/artist, Becky Blades. Do Your Laundry or You'll Die Alone: Advice Your Mom Would Give if She Thought You Were ListeningNow out in a second edition, it includes every word of loving advice you want to remember to say to your daughter before she leaves home.
We admit it, this is simply a toy but what a great ice-breaker in a dorm this makes. Our soccer-playing sons thought the Can You Imagine Light-Up Air Power Soccer Disk  was fantastic.
Dogeared "Reminders" I Heart Texas Necklaceis an example of the state-shaped jewelry that will remind your daughter of home.
A small, lightweight charging device, the Jackery Mini External Battery Pack is a great way for your student to never run out of phone battery.
What all college kids need, besides a cell phone and XL sheets, is a computer. If your grad needs a new one, check out what your son or daughter's bookstore offers for sales and tech services. Compare that to buying a Mac with  Apple discounts for students. Microsoft also offers discounts for students, teachers and parents on PCs, tablets and more at their stores and at microsoft.com.
Thank you cards 
Our final idea is something that all grads need – thank you notes to write to the many people who have helped them reach this milestone.  We have used Minted for our holiday cards and personalized stationery and think their one-of-a-kind designs are gorgeous.  You will find something for your son or daughter, niece or nephew, or any family friend.
You May Also Enjoy These:
High School Grad Gifts for Girls 
Grad Gifts for Your Teen's Friends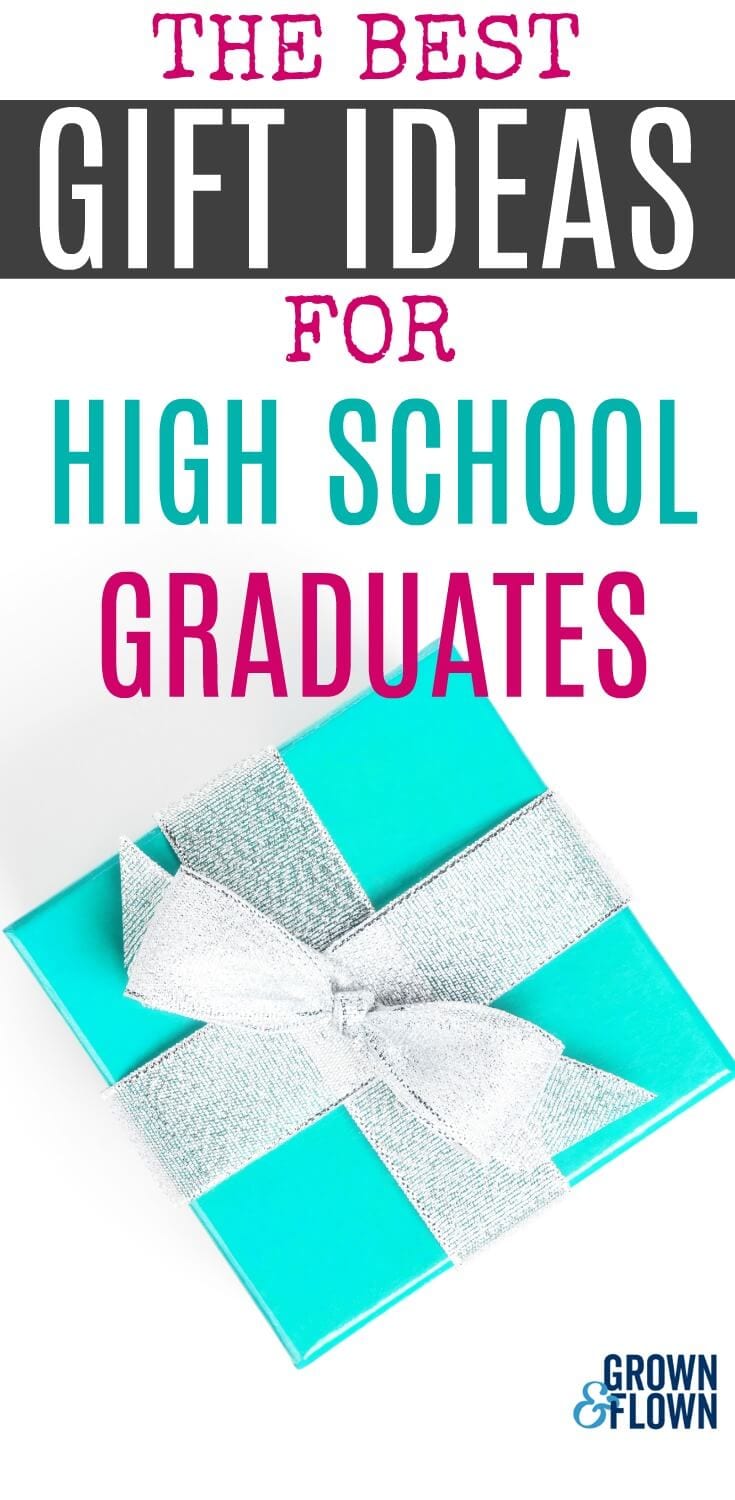 SaveSave
SaveSave
SaveSave
SaveSave
SaveSave
SaveSave
SaveSaveSaveSave
SaveSaveSaveSave
SaveSave
SaveSave