We have gathered a list of high school graduation gifts that look forward and backward. Gifts that have been in the family for generations or quilts made of T-shirted memories recall so much of what our kids are leaving behind. With these, they will have a bit of home traveling with them as they leave. We also look forward to their new adventure, as we send them on their way with gifts to keep them safe, happy and healthy.
This is Part 1 one of our list. Make sure to check out what high school graduation gifts we put in Part 2.  Congrats to moms and dads and good luck to your grads!
Note: We receive a small percentage from purchases made through some of the links on this post. 
Best High School Graduation Gifts 2018: Part 1
Does your son or daughter have stacks of beloved T-shirts from camp, teams, tournaments, school projects and more? Project Repat will transform those shirts into a highly-personalized quilt that they can take with them and use on their dorm bed next fall. The company is offering Grown and Flown readers a 35% discount when you use the code GrownandFlown
Project Repat is a sponsor of this post.
MY LATEST VIDEOS
The top new tech gift this year is the Echo Spot. 
With voice-recognition technology, your student can ask Alexa to play music, get the latest weather or sports info, read an audio book, summons an Uber or Domino's pizza and much, much more.
Noise-canceling earphones like this one that Consumer Reports gives highest marks to: Bose QuietComfort 25 Acoustic Noise Cancelling Headphones – Apple devices, Black – Wired
 can be a lifesaver. Even the quietest roommate makes noise; your grad will really appreciate these once it's time to hit the books despite music being blasted inside that tiny dorm room.
Wait, your student is the one likely to be blasting the music and starting the party? This Bose SoundLink Color Bluetooth Speaker (Blue)
 might be their perfect gift.
This lovely Alex and Ani Gold Bangle Bracelet
 can be a wonderful reminder for your daughter with a message of empowerment and love.
All graduates need towels which can be somewhat generic unless you add a monogram. Pottery Barn Dorm has an extensive selection of colors and styles; consider picking the colors for their new school.
Looking for a practical gift as a companion to the towels? Put them inside this Pop-Up Mesh Hamper
 with a role of quarters or make a deposit to the student's college bank if the washing machines run with the swipe of an ID, instead of money.
Speaking of laundry, check out this absolutely perfect book of life lessons by author/artist, Becky Blades. Do Your Laundry or You'll Die Alone: Advice Your Mom Would Give if She Thought You Were Listening
. Now out in a second edition, it includes every word of loving advice you want to remember to say to your daughter before she leaves home.
An alternative to wrapping up in a towel for a trip down to the communal dorm bathroom is this Cotton Terry Bath Towel Shower Wrap
.
A gift card to one of the retailers that specialize in dorm room shopping is another practical idea. Bed, Bath and Beyond
 and The Container Store
 each have special college promotions with discounts for students. They offer click and pick up and lots of other services for dorm purchases.
Amazon Student is a great option for dorm-room provisions and, frankly, everything else under the sun. It is free for six months and then reverts to an Amazon Prime account after that.  Everything ordered ships for free in two days. In a handful of municipalities, Amazon offers SAME DAY delivery!
If you're looking for a "jewelry-equivalent," check out the collegiate offerings of needlepoint gifts at Smathers & Branson. From belts to cufflinks, wallets, totes, pillows, key fobs or flip-flops, these  are extremely durable, adorable and classic graduation gifts. Honestly, these are some of our very favorite presents to give.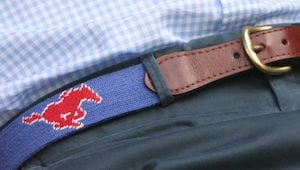 Dogeared "Reminders" I Heart Texas Necklace
 for ANY home state.
A small, lightweight charging device, the Jackery Mini External Battery Pack
 is a great way for your student to never run out of phone battery.
What all college kids need, besides a cell phone and XL sheets, is a computer. If your grad needs a new one, check out what your son or daughter's bookstore offers for sales and tech services. Compare that to buying a Mac with these Apple discounts for students.
Microsoft also offers discounts for students, teachers and parents on PCs, tablets and more at their stores and at microsoft.com.
We admit it, this is simply a toy but what a great ice-breaker in a dorm this makes. Our soccer-playing sons thought the Can You Imagine Light-Up Air Power Soccer Disk  was fantastic.
We have become students of off-to-college books and recommend these two titles as practical graduation gifts. They both address common college questions and sticky situations, including naked roommates, really:
The Naked Roommate: And 107 Other Issues You Might Run Into in College (Naked Roomate)
 Author Harlan Cohen has been in the college advice business for decades, having started as a student himself answering in the college newspapers.  Now out in a 7th edition, this book is comprehensive and works well for both genders.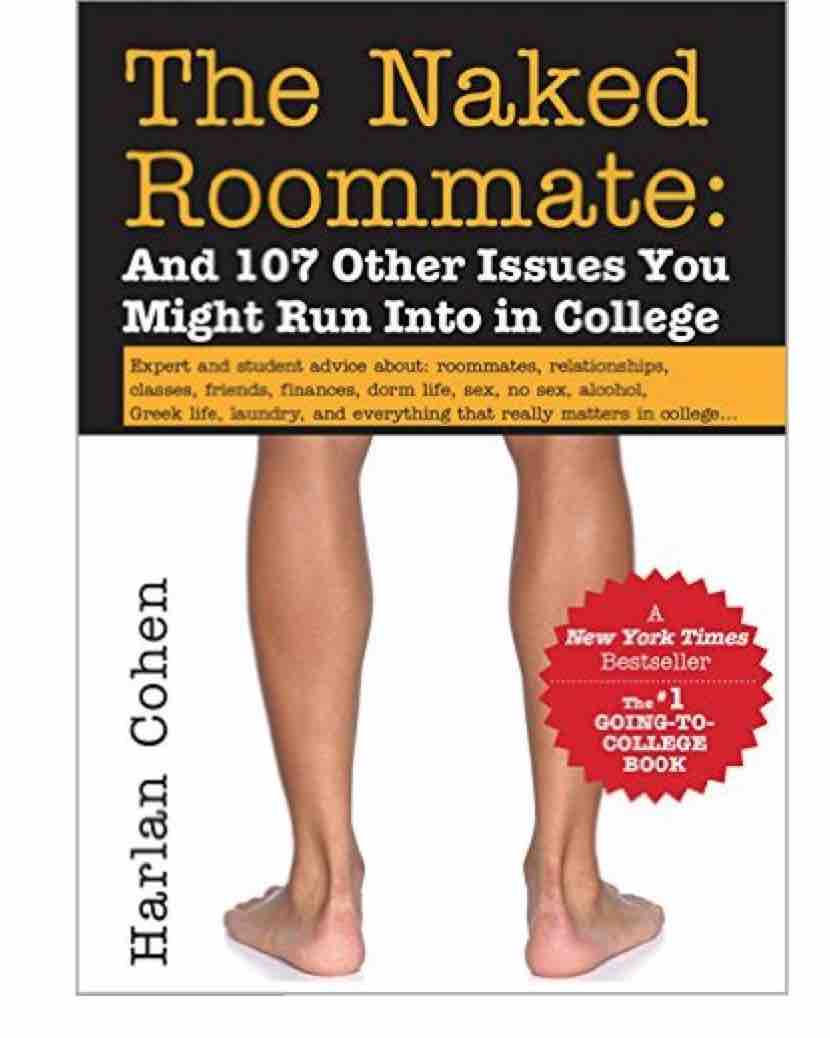 The Her Campus Guide to College Life: How to Manage Relationships, Stay Safe and Healthy, Handle Stress, and Have the Best Years of Your Life
 was edited by the super smart women of the website by the same name.  Written for college women, it's filled with solid advice that an older sister would give her younger one going off to college.
Our final idea is something that all grads need for thank you notes.  We thought this style, Crane & Co. Bodoni Blue Thank You Note (CT1511)
 was less old-fashioned than some and we love Crane's high quality of paper. Add a new ink pen, a sheet of stamps, and a reminder to your kid that saying "please and thank you" are lessons we never want them to forget.
Don't forget to check out Best High School Graduation Gifts 2018: Part 2. 
Related:
NEW! Grown and Flown Top Picks for Teens and College Kids – Perfect for Holidays, Graduation and Dorm Shopping
College Care Packages from Home 
Favorite Gifts for College Care Packages  
SaveSave
SaveSave
SaveSave
SaveSave
SaveSave
SaveSave