High school graduation is one of life's significant accomplishments and one that friends and family will want to celebrate with a gift. This list includes our favorite gift ideas for guys and consists of sentimental and practical choices. Are you shopping for your son's best buds? Here are some wonderful ideas for grad gifts for your teen's friends.  If you have girls on your list, here are some of our favorite grad gifts for the young women in your life. Note: Grown and Flown is reader-supported, and we receive compensation when you order through some of the links in this post.  
High school graduation gifts for him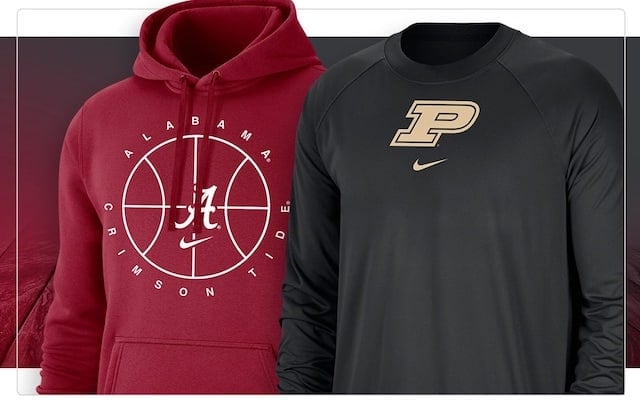 Your new grad will love to receive college gear, and Fanatics is the #1 site to shop for officially licensed logo clothing and accessories from more than 500 colleges and pro teams. T-shirts, hats, hoodies, sneakers, and more make THIS site your go-to for collegiate gear.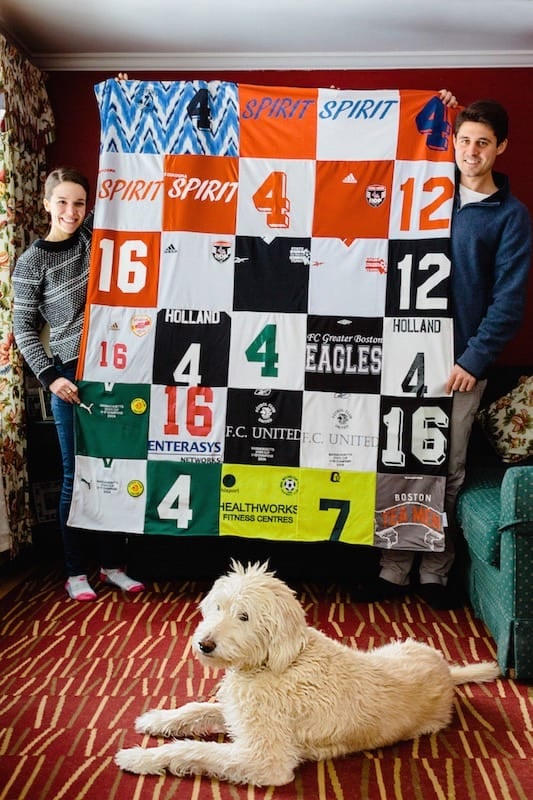 Take that stack, OK… a drawer full of t-shirts from camp, class days, sports teams, and more, and send them off to Project Repat so they can make a unique, highly-personal gift for your son. The t-shirt quilt, a helpful ice-breaker at college, can be hung on the wall or on his bed. Available to custom-order in several sizes.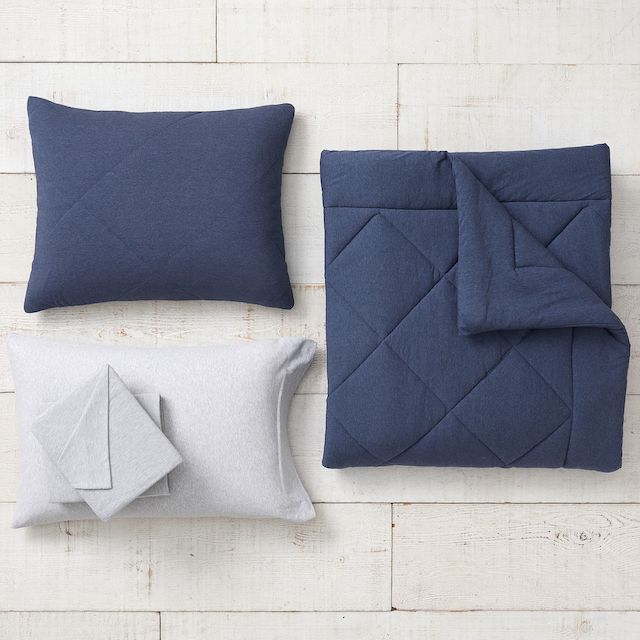 There are dozens of places to shop for twin xl bedding, but one site you should explore is Pottery Barn Teen. The high quality, a wide range of price points, and sustainable practices that go into the manufacturing of Pottery Barn items make it an excellent destination to shop for dorm essentials and decor. Guys can sometimes be less enthusiastic about dorm shopping, so consider gifting this bundle that will cross off many items from his dorm to-do list. It includes a comforter, sham, and Twin L sheet set.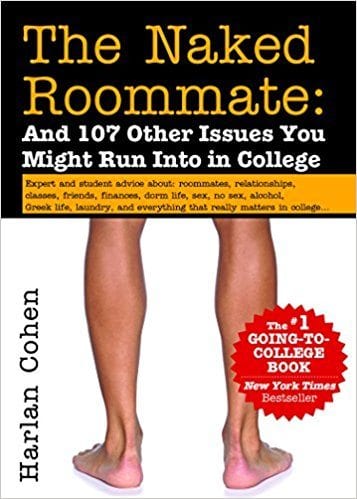 The closest thing to a "college instruction manual" is the New York Times bestselling book, The Naked Roommate. Author Harlan Cohen has been in the college-advice business since he was a student. He stays current by visiting college campuses and talking to students and administrators nationwide. This is a book your son can keep on the shelf and refer to often about ANY questions he has in college, including a "naked roommate."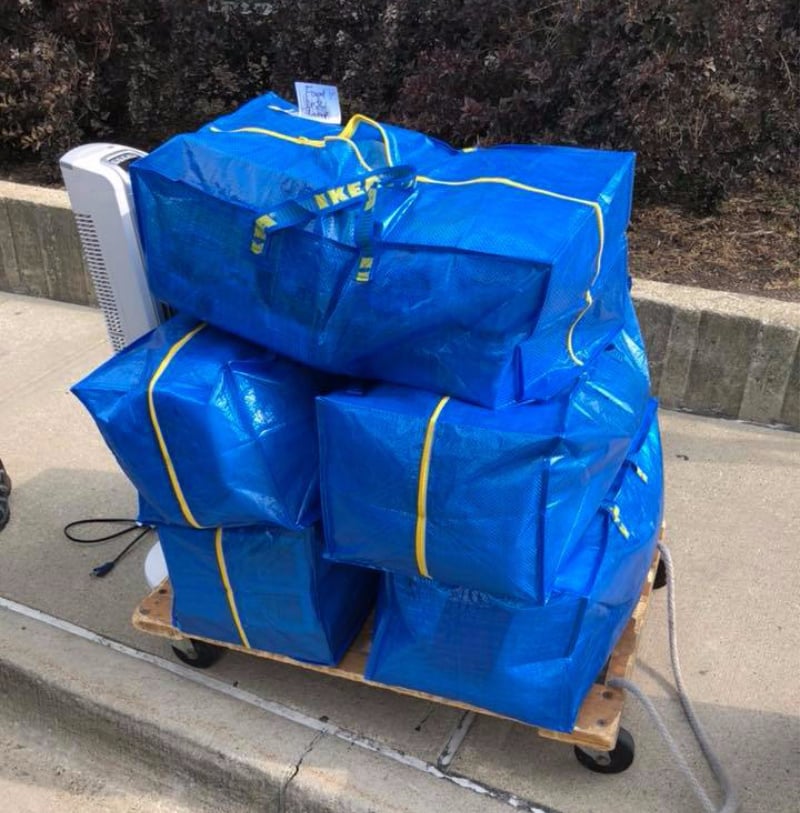 We cannot say enough great things about these bags. They are our #1 recommendation for college move-in and move-out for ALL FOUR YEARS. They are durable and inexpensive, especially compared with luggage. Your son can store bulky bedding or off-season clothes in one of these bags during the school year. If you want to add to the gift, fill it with new towels and laundry detergent to encourage him to remember to get to the laundry room occasionally.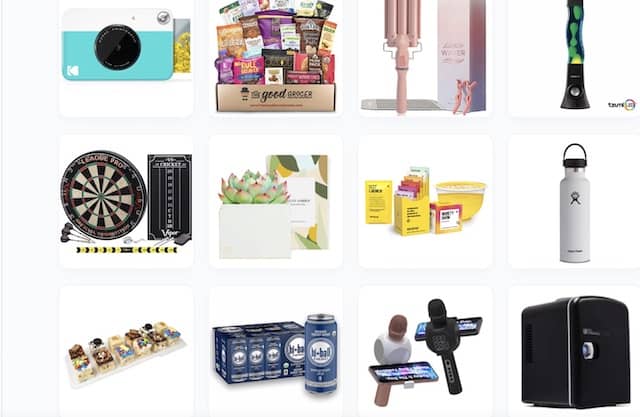 There are no secrets here: 1) teens are hard to shop for 2) they are always right. This is why Snappy is a terrific option for gifting. The platform sends personalized gift choices — for any budget or occasion. In this case, he can choose his item from a collection of high school grad gifts that Grown & Flown and Snappy curated to make your life a little easier. #whatagreatidea
College students are on the go, from their first classes in the morning to dinner, homework, and socializing at night. While finding a plug to recharge a phone can often be inconvenient, this lightweight and portable battery charger can come to the rescue to help keep his phone working 24/7.

My son loves this steamer he borrowed from a roommate for graduation and only wished he had taken one to school with him as a freshman. Dry clothes can sit in the dryer for hours before they are reclaimed from the laundry room, and the only hope for looking ironed is this steamer. (See above for the steamed side vs. the one with all the wrinkles.)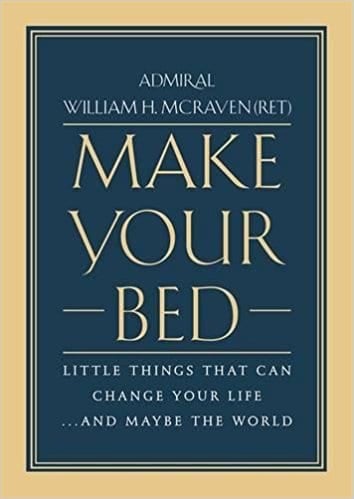 Admiral William H. McRaven (Ret) wrote one of the all-time best commencement speeches he delivered at the University of Texas. His speech was later made into a slender book that quickly became a New York Times bestseller. His wise words will give your son all the advice he needs to launch into the next phase of his life — college, work, or the military.

Dorms (and roommates) are noisy, and having a great set of earphones will help your son concentrate when he is trying to study in his room. These are the top-rated in a lower-priced tier.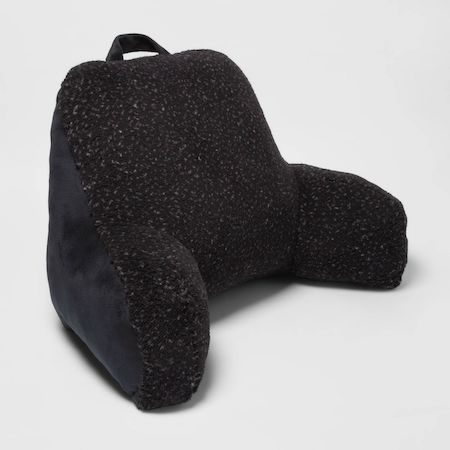 Dorm beds are uncomfortable to sit on as most do not have headboards. An oversize pillow like this one from Target is a great grad gift, and your son will be grateful whenever he tries to study in bed.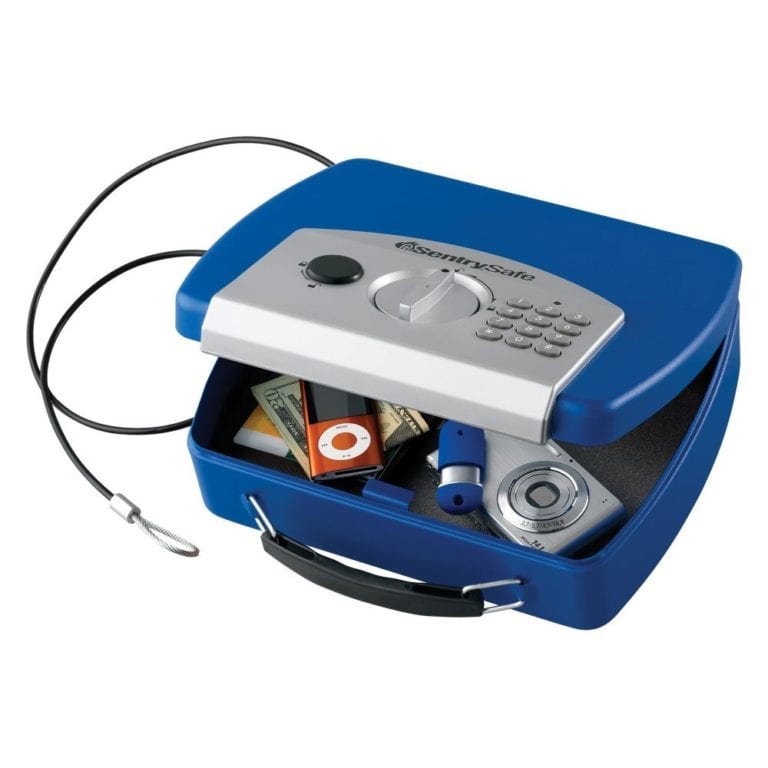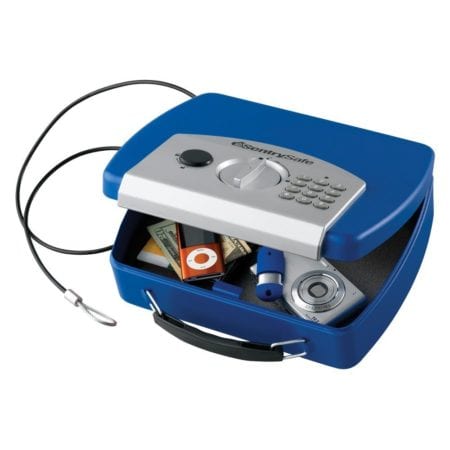 We like the Sentry compact safe for a wallet, passport, meds, or other valuables since it's small and has a cable that can be looped around a heavy piece of furniture.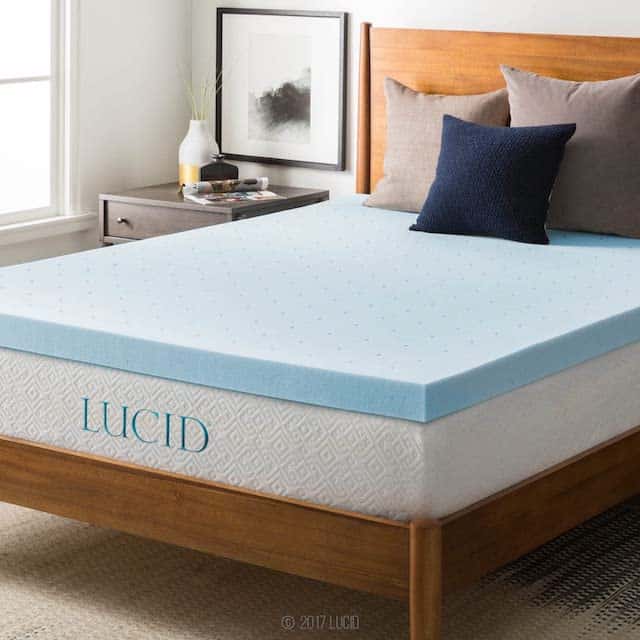 One of my sons said that having a mattress topper was the single most crucial dorm item he owned, and he would even give up his backpack if he had to choose between it and the topper. Lucid's gel memory foam topper is among the most popular in the Grown and Flown community. It will transform a somewhat gross, brick-like dorm mattress into a comfortable sleeping place.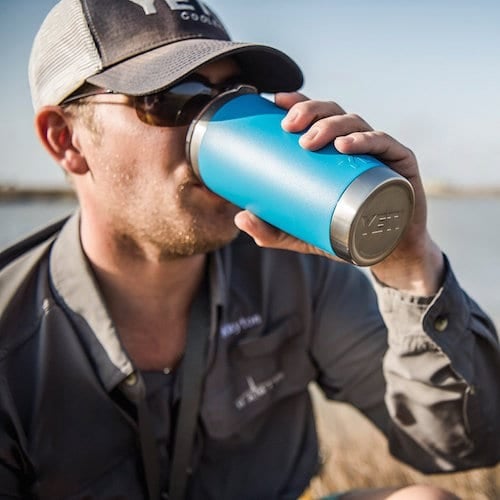 If your son is a coffee drinker and wants to savor a hot cup of coffee FOR HOURS, the YETI mug is for him. It is stainless steel with double-wall vacuum insulation, meaning cold drinks stay cold for hours. Teens and young adults will love receiving a YETI mug as a grad gift. Available in iconic stainless or vibrant hues, look for one that matches your son's college colors. There are also personalization options with initials or college logos. This is a tremendous and long-lasting gift!
This 39-piece tool set comes with all the accessories your son can use in his dorm this year and in apartments in the future. This is considered one of our must-haves to make move-in day go smoothly, so keep it close at hand when it is time to pack.
This is an upgrade to a more adult carrying money and cards style. This handsome bi-fold wallet from Leatherology is super-thin and will last him for years. Plus, personalization is such a nice touch for ANY gift.
We love these Bluetooth speakers for their audio quality, design, colors, and durability — they are waterproof, dustproof, and can withstand an accidental drop. This is the top Bluetooth speaker recommended by the New York Times.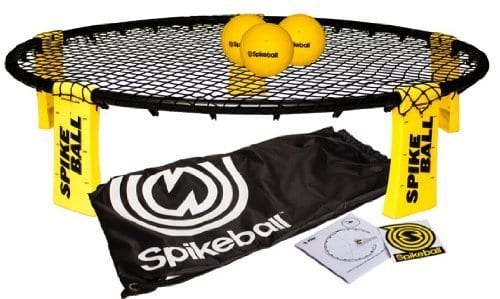 Spikeball is very popular on many campuses, and if your son had a set to take to college, he would likely find other Spikeball sports enthusiasts reasonably quickly.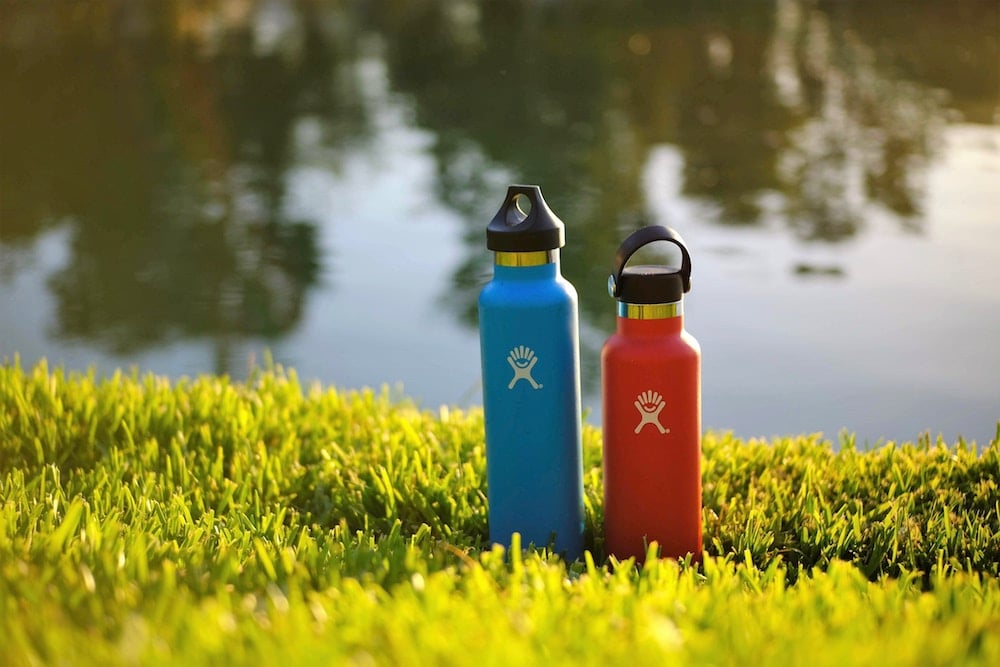 College campuses have water bottle stations where students can fill their bottles, vastly reducing the use of disposable plastic bottles. Hydro Flask bottles come in many sizes and colors and keep hot and cold drinks at their temperature for hours.
Flip-flops are a must for dorm life, especially in communal bathrooms. I love the variety of colors and patterns in Havaianas, and since they have slip-resistant soles, they are an excellent pick for college students.
Alexa will be there to answer your son's questions about the weather, the time, and the scores, and it will play his favorite songs, audiobooks, and podcasts. The Echo Dot does so much more with this 5th gen version, making it an indispensable assistant to college students. Haven't found what you want yet? Here's more: Great Graduation Gift Ideas for High School Seniors – Lots!