Graduation. Just saying that word causes a lump in our throats as we think about high school kids preparing to walk across a literal stage into adulthood. Do you have a senior in your home? While you're busy saying final goodbyes and getting ready for the big day, we hope you'll take a moment to look at these ideas for high school graduation gifts for guys.
Shopping for grad gifts for girls?  Here are some of our favorite ones for the young women in your life. 
We have gathered the suggestions for books and gifts from Grown and Flown Parents so visit our G&F Amazon shop.  
Note: we make small amounts of compensation from purchases made through some of the links in this post which helps us pay our writers. 
High School Graduation Gifts for Guys
My son loves this steamer that he borrowed from a roommate for graduation and only wishes he had taken one to school with him as freshmen.


"Roommate-Cancelling" Headphones 
Consumer Reports gives the Bose Noise Cancelling Headphones
 its highest marks. Your son will be incredibly grateful that you purchased these headphones once he moves into a noisy dorm.
Ordering a quilt from Project Repat is one of our favorite grad gifts as there is nothing that is more personal than a blanket stitched from memories.  Take all the shirts from camps, class days, family trips and ship them to Project Repat – they do the rest.
Inspiration
Admiral McRaven has put into print his viral commencement address he gave at the University of Austin in 2014. In Make Your Bed: Little Things That Can Change Your Life…And Maybe the World
, McRaven shares his 10 principles to success that he learned in Navy Seal training, as well as stories from his life and interactions with leaders in the service, McRaven's collection of little things that make a big difference will inspire and give hope to new graduates. Applicable to all young people (not just those in the armed forces), this book makes a terrific graduation gift.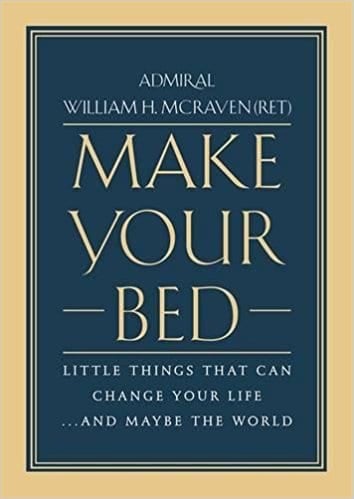 The Last Lecture by Randy Pausch
In one of the most famous lectures ever given, this book captures Pausch's wisdom, humor, and inspiration and belongs on every new grads bookshelf. Facing a terminal diagnosis, computer science professor Randy Pausch gave his students (and all of us) a true gift when he shared his advice for really living, all while he was dying. This is a must own title that young adults will reach for again and again when coming face to face with the real world.
Your son will love having Alexa as his Virtual Assistant to check scores, the weather, order a pizza or an Uber, help with homework….the possibilities are endless.
Google Home 
Target sells Google Home and we hear amazing things about their entry into the VA marketplace.
You have to trust us on this but these shoes may be the single most comfortable footwear we have ever worn.  Made in New Zealand from the wool of the softest sheep on the planet, these are lightweight, washable, and very durable. We have given them to our sons, daughters, moms and best girlfriends and we covet the ones we wear every day.  They come in every color and our sons loved the grey.
Dorm Safe
For a wallet, passport, meds or other valuables, we like the Sentry Compact Safe
 since it's small and has a cable that can be looped around a heavy piece of furniture.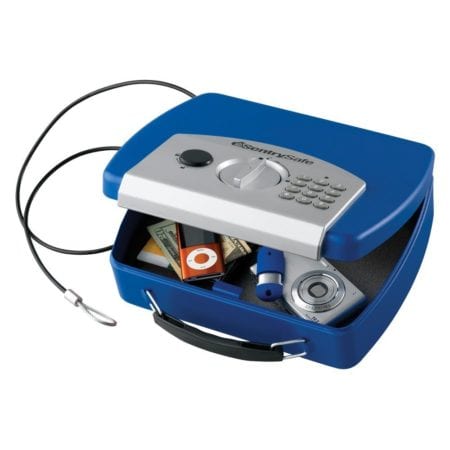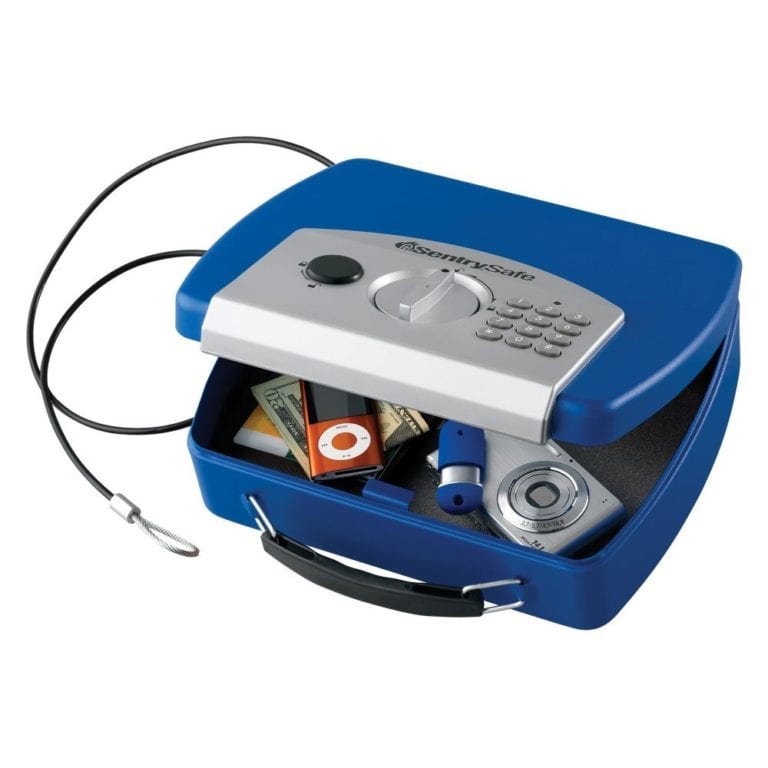 Tool Set
The Cartman 39-Piece Tool Set
 is an inexpensive and complete set of tools that your son can use in his dorm this year and the apartments in his future.
Smathers & Branson Needlepoint College Logo Gifts 
We have always been big fans of S&B and think their collegiate key fobs and belts make some of the most memorable and enduring high school graduation gifts for guys.
Choose a wallet for an upgrade to a more adult style of carrying money and cards.
Kenneth Cole Cowhide Leather Wallet
Columbia Men's Vest
Vests are incredibly versatile outerwear and this one is indestructible, washable and comes in an array of color choices besides basic black.
Timberland Men's Waterproof Boot
If your kid is going to school in a cold climate, don't wait to buy him a good pair of boots as popular sizes and styles can sell out. These are classics.
Bluetooth Speaker 
If, on the other hand, he wants to MAKE some noise…..consider the Bose Bluetooth Speaker. 
Water bottles that keep hot beverages hot and cold drinks cold will be a welcome addition to the dorm shopping list for freshmen. Hydro Flask is one of our favorites.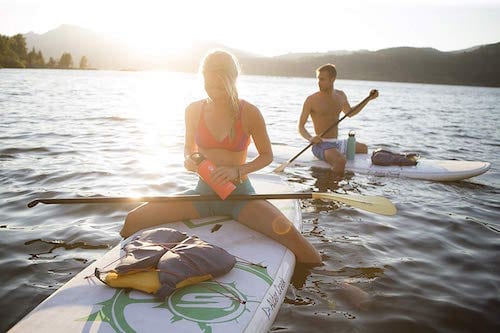 Toiletries Kit
It's also very nice to to have a new shaving kit to take on upcoming trips, including the ones to his new college town.  The Herschel Travel Kit
 comes in lots of great colors and designs.
More Grad Gifts for Guys: What They Need in the Dorm
Looking for high school graduation gifts for guys that a college-bound kid will definitely use this fall? Read 10 Things All Freshmen Need to Bring to College and consider some of these suggestions, all good, all different price points.
1. Twin XL Sheets… Amazon Basics
 or BrookLinen
2. Bed Topper…Egg Crate Ventilated Foam Mattress Topper
 or Memory Foam Mattress Topper
3. Mattress Encasement…AllerEase brand for mattress and pillow encasements
4. Pillows…Down Alternative
or Goose Feather and Down Pillow
5. Laundry hamper…Pop-Up Mesh Laundry Hamper
or Laundry Backpack
6. First Aid Kit…Transparent Sundry Kit
7. Shower Caddy…Hanging Mesh Shower Caddy
8. Towels…Cotton 6-Piece Towel Set
 or Monogrammed 
9. Surge Protector…Surge Protector with 4 USB Ports
Gift cards to Bed, Bath, and Beyond
 and The Container Store
 are always great ideas for high school graduation gifts.  They can shop for essentials and storage crates (once they know more about their dorms) and have them shipped to the stores closest to their schools if they are going far away.
Haven't found what you want yet? Here's more:
Great Graduation Gift Ideas for High School Seniors – Lots!
Best High School Graduation Gifts 2019, part 1
Best High School Gradation Gifts 2019, part 2

SaveSave
SaveSave
SaveSaveSaveSave
SaveSave