Graduation gifts are some of the toughest gifts to pick out, especially when you're buying for your teen's friends who have become almost as dear to us as our own kids. We asked our seasoned moms what they love to give their kids' friends and here are some of  their answers. Some of these gifts can be bought in bulk, which makes giving to a large number more affordable.
For all our top picks for graduation and birthday gifts, check out our very own Grown and Flown page on Amazon. Note: we receive compensation from purchases made through some of the links in this post.
Note: We receive compensation from purchases made through some of the links in this post. 
Graduation Gifts for Your Teen's Friend Group
For the ultimate college guide book, check out The Naked Roommate: And 107 Other Issues You Might Run Into in College
.  Now in a 7th Edition, this book includes everything any young man or woman might encounter as a freshman. Don't forget to add a note of good luck inside.
Ikea Frakta Storage Bags
 are truly the most amazing bags we have ever used for packing and moving. College-bound grads will have loads of stuff to take to school and giving them one of these lightweight and durable bags will be a huge help. This is THE bag that every Grown and Flown parent has gotten for their own kid – their friends (and moms) will love this when they move in.
Handheld Steamer My son loves this steamer that he borrowed from a roommate for graduation and only wishes he had taken one to school with him as freshmen.


This lightweight and comfortable collegiate drawstring bag has a mesh backing and a front pocket with zippers. You can get it screen-printed with a school's logo. 
Here's a gift idea for the moms of grads, friends who've been with you every step of the way! the Grown and Flown book has tips for what to buy for college, how to move in and…how to say goodbye.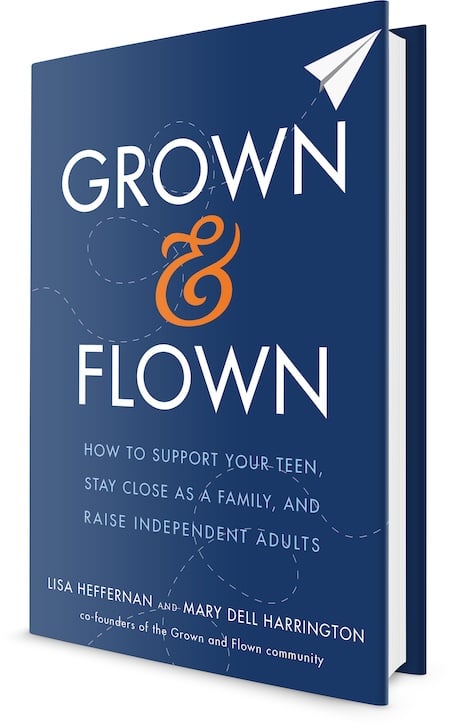 Choosing one of these mugs from the Tervis Tumbler Collegiate Collection
 for each of your kid's friends is a thoughtful way to celebrate where each one is heading off in the fall. They can be personalized, come with a lifetime guarantee, and are affordable if you are buying for many friends.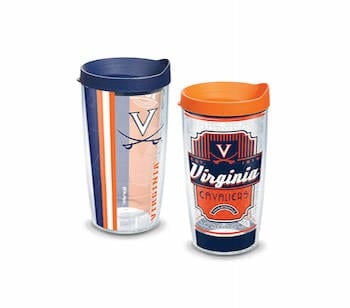 Everyone can use this practical tool kit that contains all the tools they'll need to set up their dorm rooms. This set of sturdy tools includes a tape measure, hammer, pliers, hex keys, ratcheting bit driver, 8-inch scissors and four precision screwdrivers in a sturdy case.
This physician-recommended first-aid  kit with essential supplies like medicine, antiseptics, bandages, injury treatments, and more in a vinyl case is something every graduate should have.  It's perfect to keep in a car, a dorm room, or an apartment.
Your daughter and her friends will always remember this graduation gift, from Kendra Scott Jewelry, especially if the stones are personalized with the colors of the college each girl is attending. Take a look at these Graduation Gifts
 and find just the right thing to help the special young women in your life celebrate their big day.
Kids appreciate and need money and there are many ways to "dress it up."  Fill a Mason Jar
 with dollars and add decorative touches in the colors of each college. If you are truly creative, consider making this dollar wreath. And if you are not particularly crafty, write a check made out for $20.18 and place it in a card or a favorite book. 
One of our very favorite graduation books is Do Your Laundry or You'll Die Alone: Advice Your Mom Would Give if She Thought You Were Listening
 by author Becky Blades.  You'll be giving your grad what she wants but doesn't know she needs: her mother's loving counsel.
A new water bottle is a very practical graduation gift and these Hydro Flask
 bottles come in lots of different colors, sizes, and price points. They are a very popular brand on campus now.
We love the Herschel brand and think these small Travel Kit Bags
 are a great idea for graduation for young women or men.  They come in loads of different designs and colors.
Everyone needs flip flops for the gross communal dorm bathrooms and these Showaflops
come in loads of cute designs, are offered for both men and women, and are antimicrobial with slip resistant soles.
Making copies of a favorite friend group and placing them in a frame is a sentimental, and inexpensive, favorite gift. An Acrylic Photo Frame
 like this one would be a good choice.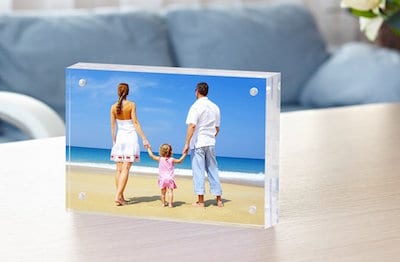 This leather COACH wristlet is THE perfect little bag for a night on the town. You can fit your keys, cash and credit cards in this snazzy wristlet which comes in many colors (we love the pink).
This  YETI Rambler Stainless Steel Tumbler
 is virtually indestructible and it will keep your drink cold (or hot). Travel campus in style with this mug, available with college logos, or your kid's initials.
It would be nothing short of a disaster to run out of battery power, so keep your college kids covered with this small, light, high-speed Small and Light weight Power Bank
.
College kids are no longer just jumping in and out of cars anymore, they are actually walking to class. So they can really use this Travel Umbrella
with an automatic open and close button. Folds really small to fit almost anywhere. Lots of colors.
Thank you cards 
Our final idea is something that all grads need – thank you notes to write to the many people who have helped them reach this milestone.  We have used Minted for our holiday cards and personalized stationery and think their one-of-a-kind designs are gorgeous.  You will find something for your son or daughter, niece or nephew, or any family friend.
Other Graduation Gifts for Your Teen's Friends:
Place $20.20 in a card with a personal message of encouragement for this big next step.
College logo gear – best places to buy everything with college logos and colors
Schools supplies including sticky notes, mini stapler, highlighter, pens, clips
Gift Cards:
Edible Graduation Gifts:
For a cute party favor or gift basket to bring to a celebration with friends, consider ordering personalized Cookies by Design!
You Might Also Enjoy: 
21 Absolutely Fabulous High School Grad Gifts for Girls
High School Grad Gifts for Guys. They Will Love These!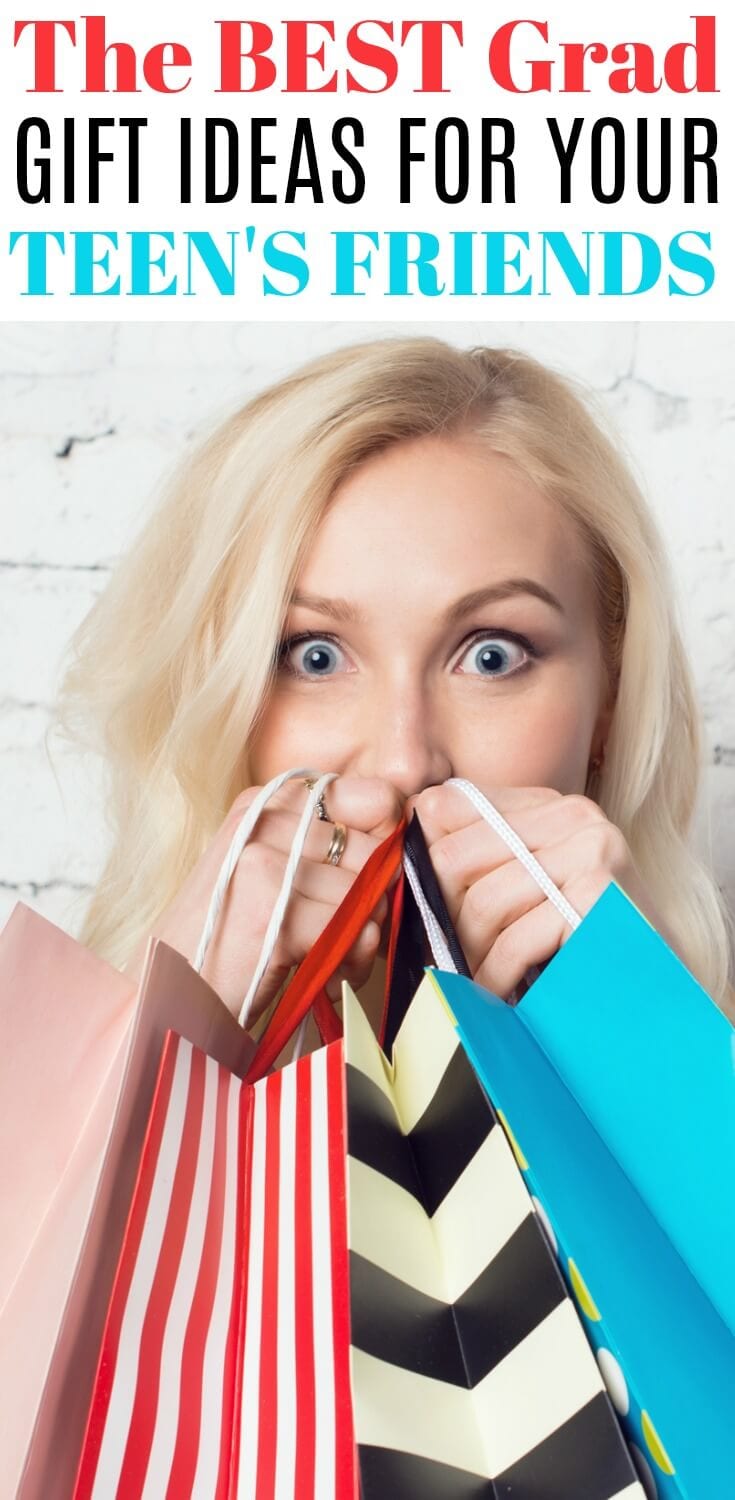 SaveSave
SaveSave
SaveSave
SaveSave
SaveSave
SaveSave
SaveSave
SaveSave
SaveSave
SaveSave
SaveSave
SaveSave
SaveSave
SaveSave
SaveSave
SaveSave
SaveSave
SaveSave
SaveSave