Graduation gifts are some of the most challenging gifts to pick out, especially when you're buying for your teen's friends who have become almost as dear to us as our sons and daughters. We asked our seasoned parents what they love to give their kids' friends, and here are some of their answers. Some of these gifts can be bought in bulk, making giving to a large number more affordable. Note: We are a reader-supported site and receive compensation from purchases made through some of the links in this post. Thank you! 
Best graduation gifts for your teen's friends
College-bound grads will have loads of stuff to take to school, and giving them one of these lightweight and durable bags will be a huge help.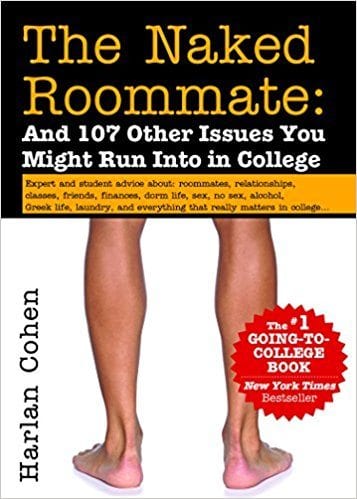 In its 7th Edition, this book includes everything any young man or woman might encounter as a college student.
Grads need a way to thank the many people who have helped them reach this milestone. We have used Minted for our holiday cards and personalized stationery and think their one-of-a-kind designs are gorgeous. FREE custom envelopes and recipient addressing.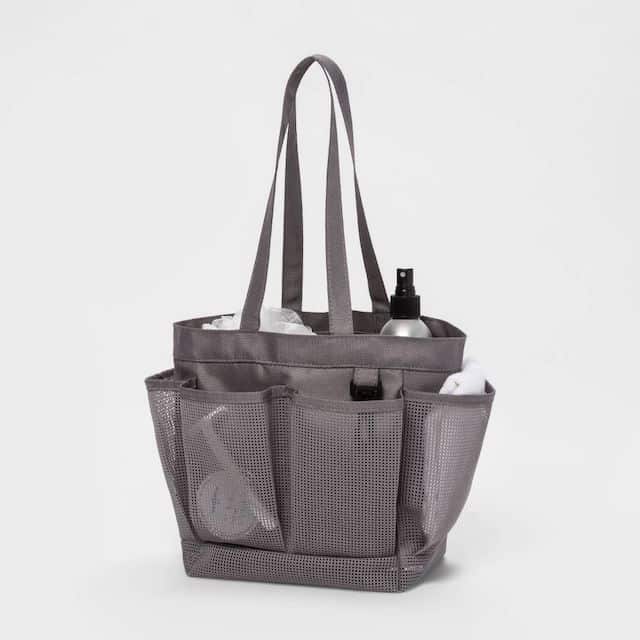 Students need a shower caddy, especially if they have shared bathrooms in their dorms.  Fill the caddy with some starter toiletries for an added treat.


We have fallen in love with Lokai and cannot believe all the gorgeous and well-priced bracelets they offer, especially this collegiate line. This is a charming idea for a gift for your teen's friend group. While on the Lokai site, check out the collections for Disney, Marvel, Star Wars, professional sports teams, and much more.
Use code GF20 to receive a 20% discount on your order.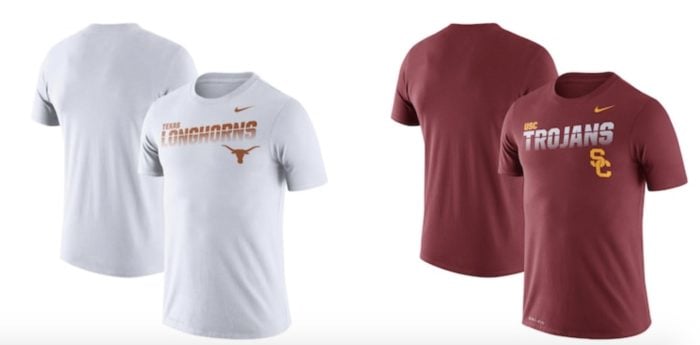 Shop Fanatics for the largest selections of official NCAA merchandise for over 500 colleges and pro teams, too. College students LOVE wearing hats, t-shirts — anything — from their new schools.
Every student needs a laundry bag at college, so pick one for each friend and get a starter pack of detergent to make doing their first laundry away from home a breeze.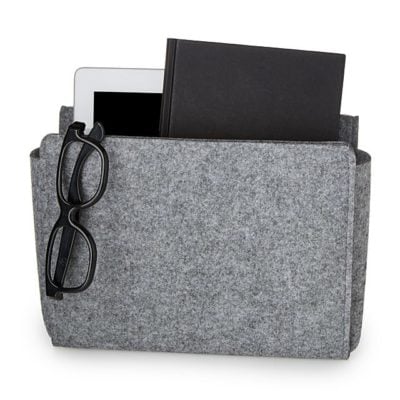 Dorm beds are typically elevated and have no built-in storage for things like glasses, a phone, or book students might have been using at bedtime. This felt pouch attaches to the bed.
Teens are expected to leave home with a foundation in financial literacy, but few already have answers to all the money questions they will face once they live independently. See why the one reviewer at the New York Times calls Napkin Finance "one of the best financial aid primers I have read in years."

Teens need new socks to go to college, and we love Bombas because of the quality, variety of styles, and the fact that Bombas gives a pair to someone experiencing homelessness for every pair purchased. Look for a pair or a pack; you might be lucky to find some in college colors, too! 
This is if you seek a thoughtful, practical, and "keeps-on-giving" gift. These stylish and colorful labels will help grads keep track of…everything. The designs work for teens, and the nostalgia of labeling their stuff works for parents.
This is a gift they will use for years to come. With 27 pieces, it is a very complete and well-priced set.
This lightweight and practical collegiate drawstring bag is perfect for a gym bag. If you can't find one with a college logo, look for colors that match the school.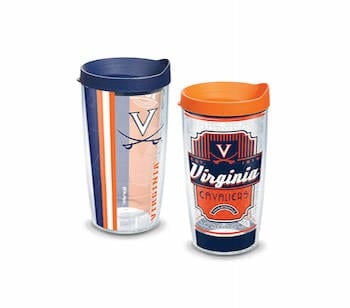 Choosing one of these Tervis Tumbler Collegiate Collection tumblers for your teen's friends is a thoughtful way to celebrate where each is heading off in the fall. They can be personalized, have a lifetime guarantee, and are affordable.
"What do you want to be when you grow up?" asked the mole.
"Kind," said the boy.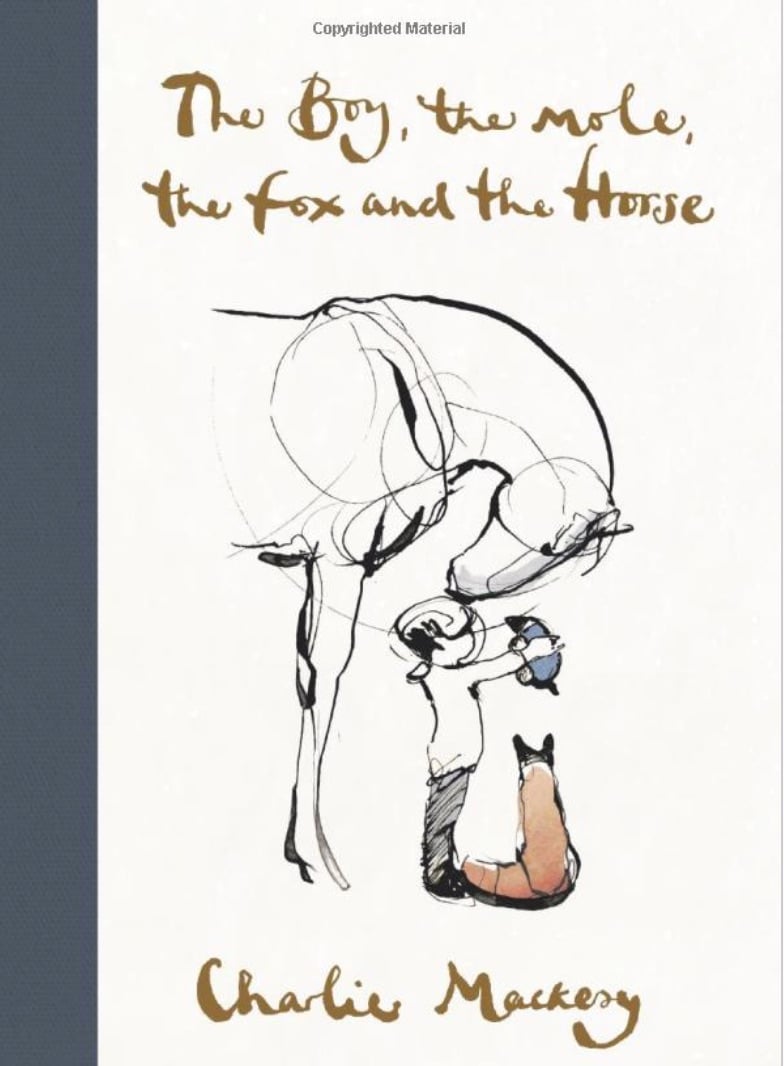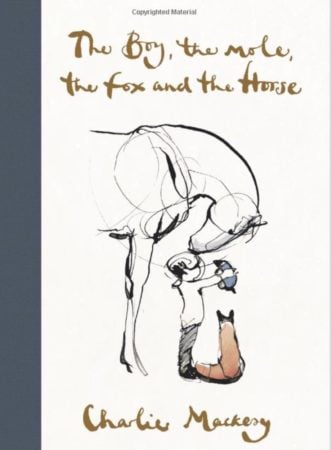 Send your teen (and their friends) off with a slender book of love and life lessons with The Boy, the Mole, the Fox, and the Horse. Written and illustrated by beloved British artist Charlie Mackesy, this is a 2019 bestselling (New York Times, Wall Street Journal, and more) fable with gorgeous illustrations.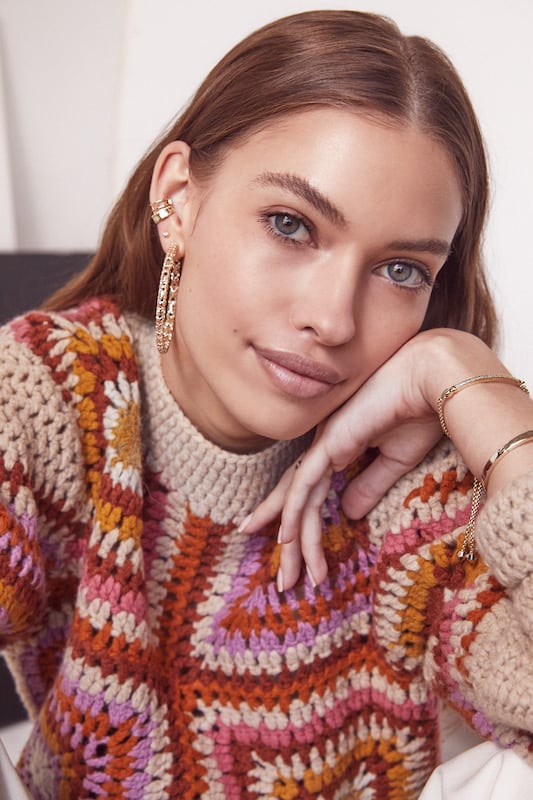 Your daughter and her friends will never forget a unique piece of jewelry from Kendra Scott, especially if the stones are personalized with the colors of the college each girl is attending. There are dozens of stones to pick from to create unique necklaces, earrings, and bracelets.
This is one of the most popular and memorable gifts for your teen's friends, and adding a monogram means they are much more likely to keep up with it at college and beyond.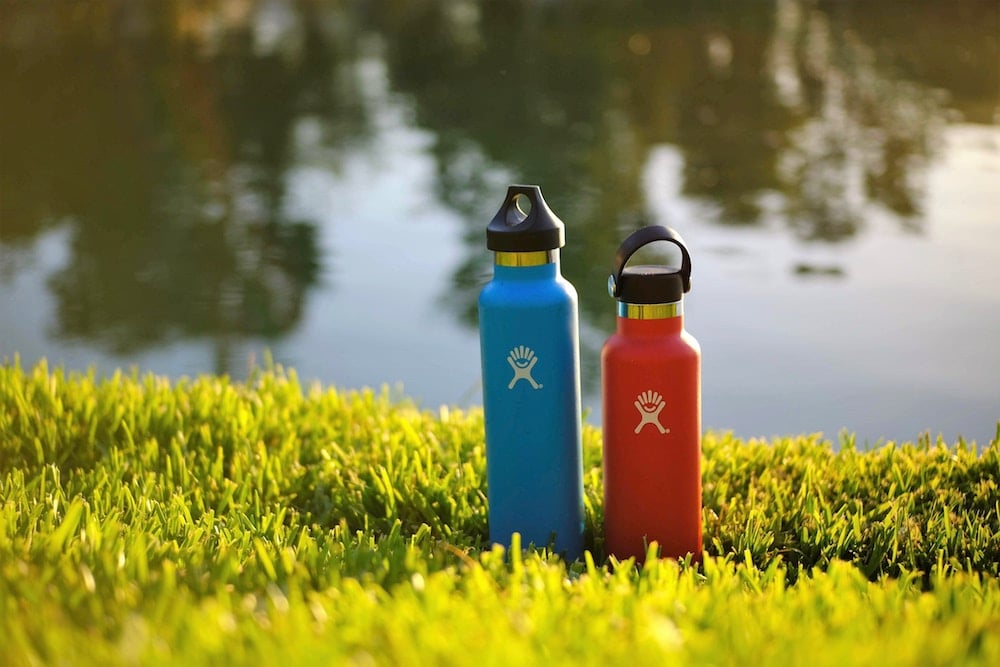 A new water bottle is a convenient graduation gift, and these Hydro Flask come in many different colors, sizes, and price points. They are one of the most popular brands on campus and will help keep your teen from needing to buy water in expensive and wasteful plastic bottles
Personalized gifts are some of the nicest to give grads. We love all the choices you will find at Leatherology. These slim card cases are available in 17 options and would be a memorable gift for any soon-to-be college guy or young woman.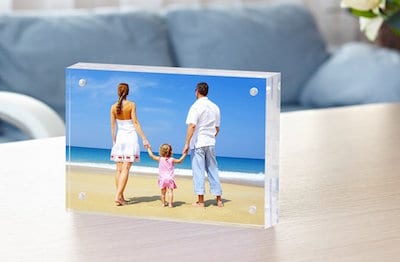 Making copies of a favorite friend group and placing them in frames is a sentimental and inexpensive gift. An acrylic photo frame like this would be a good choice, available in packs of multiples.
This YETI Rambler Stainless Steel Rambler is virtually indestructible and will keep your teen's drink cold (or hot) for hours. They are available in various sizes and styles, personalized with college logos or monograms. 
It's a disaster and safety risk to run out of battery life on a cell phone, so keep college students covered with this small, light, high-speed phone charger by Anker. Compatible with iPhone 14/13/12 Series, S10, Pixel 4, and more.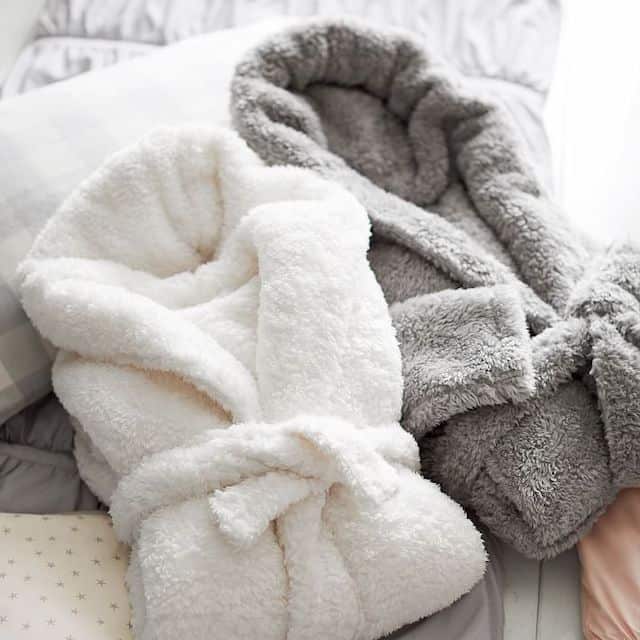 This super soft and warm robe is a gift your teen and friends will use daily on trips to and from the communal bathroom in the dorm. Available in four colors, add a monogram or name and choose from many pretty yarn colors to make this a very thoughtful gift.
There are never enough places to sit in a dorm room, and these excellent folding chairs with college logos are the ultimate guest chair. Also, your college student can take it outside if they want to find somewhere to study or hang out.
College kids will be so glad they packed an umbrella the first morning they have to walk to class in a downpour. They can all use a Travel Umbrella that folds into a backpack. This one by Repel gets the highest ratings from the New York Times, but they also make many different umbrellas in pretty colors.
Thanks to Class Tracker, adjusting to college can be hard, but planning can be easy. Their college planners are designed exclusively for higher-ed students and feature brightly colored laminated covers, weekly pages geared for college life, goal setting, and monthly planning pages. This thoughtful and practical gift lets your grad friends know you care about their success. 

Admiral William H. McRaven (Ret) wrote one of the most memorable college graduation speeches of all time, and this bestselling book is the written version. His words are direct and inspirational, in equal parts, making this a perfect send-off for any teen.
We are long-time fans of Smathers & Branson and have purchased many of their fantastic needlepoint gifts through the years. We think the collegiate key fobs would be a big hit with any grads you are shopping for.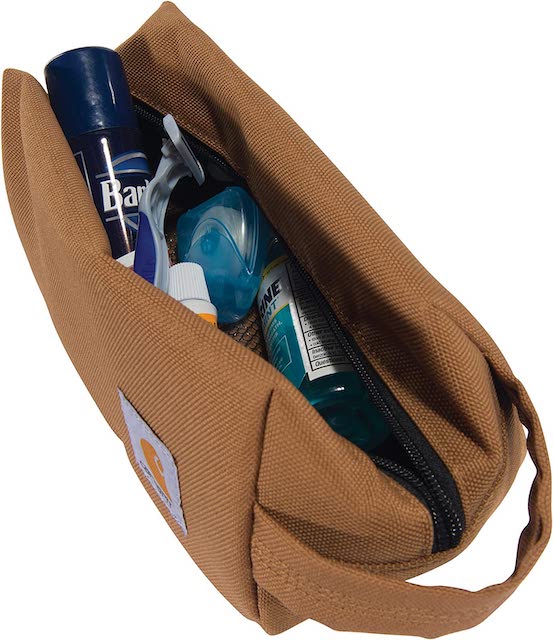 Get your teen friends a travel case for toiletries from the iconic Carhartt brand. The interior is lined with a water-resistant coating, and the exterior is water-repellent. Add a few travel-sized toiletries, and they will be set for their first trip back home from college.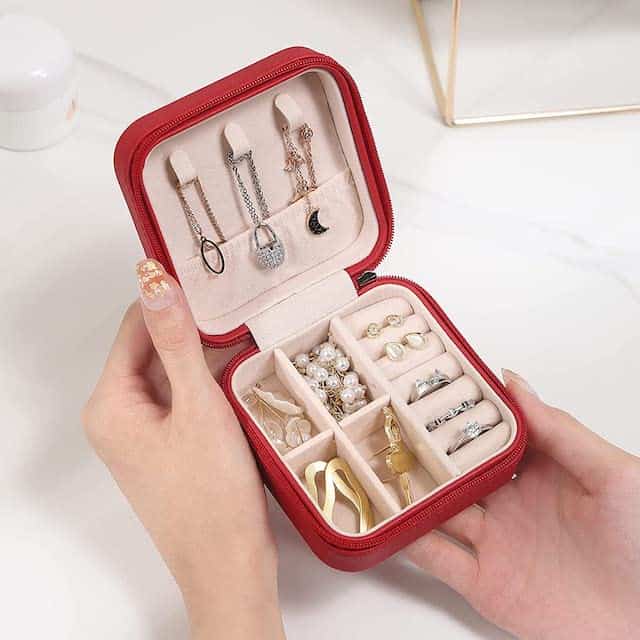 This mini travel jewelry case is perfect for when your teen is on the road. Its compact size makes it easy to use in a dorm room when storing jewelry out of sight in a drawer. Available in seven pretty colors.
31. Cash
Teens appreciate and need money; many clever ways exist to "dress it up."
Fill a mason jar with dollars and add decorative touches to the colors of each college.
If you are genuinely creative, consider making a dollar wreath.
And if you are not particularly crafty, write a check made out for $20.23 and place it in a card or a favorite grad book.
32. Gift Cards
More Great Reading:  Fabulous High School Grad Gifts for Girls High School Grad Gifts for Guys. They Will Love These!