Graduation season is here, and we love suggesting unique gift ideas for your students. Whether you are looking for a perfect send-off present for a neighbor's child, you have watched grow up, or your son or daughter, we have a list of unique gifts from one of our favorite sites, Uncommon Goods.
We are a reader-supported site and receive compensation from purchases made through links in this post. 
Unique grad gift ideas for 2023 grads
Zipper pouches are a handy way for your college student to store make-up, charging cables, earphones, or other valuables inside a backpack or a desk drawer.
These gorgeous pendant necklaces are available in rose quartz, lapis lazuli, coral jade, and grass agate. The pendant has a cylinder with room for a message of love and encouragement.
One major design flaw with the weirdly elevated twin beds found in most college dorms is the lack of a high nightstand to store glasses, phones, water bottles, etc. The flap of this felt pouch slips underneath the mattress and will keep your teen's essentials close at hand. Available in two sizes.
Light up loved ones' lives — across town or the world — with these in-sync lamps. Buy a pair, and when you touch your lamp, their lamp lights up in the same glow, sending a little "thinking of you" to a faraway loved one.
This symbolic necklace pays tribute to all the women who have shattered the glass ceiling — displaying the milestone breakthroughs achieved in the past, present, and future. It is an excellent gift for any girl to portray women's empowerment.
Your student will never have to worry about popcorn kernels again with this clever design that filters out all popcorn kernels (perfect for movie nights!).

This trio of presents is the ideal way to send your student on their way with a Dear Graduate Book filled with thought-provoking questions to help them discover things about themselves and what they want to do with their life, an Adulting Merit Badge Mug that will reward them for the everyday successes of being an adult, and The Things They Don't Teach You in School Card Game, with 400 fun facts and bits of hilarious knowledge for adulting.
This unique journal is great for anyone who loves self-care journaling and reflecting — and they can tune into their feelings and emotions with a different question for each day for three years.
This beautiful necklace is designed with a combination of meaningful stones. According to the artist, green tourmaline promotes creativity, smoky quartz is calming, and the silver bar symbolizes your grad's path. With a quote from Ralph Waldo Emerson, this necklace will thrill and inspire any graduate.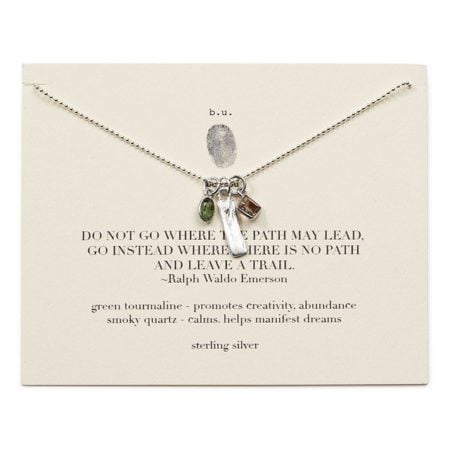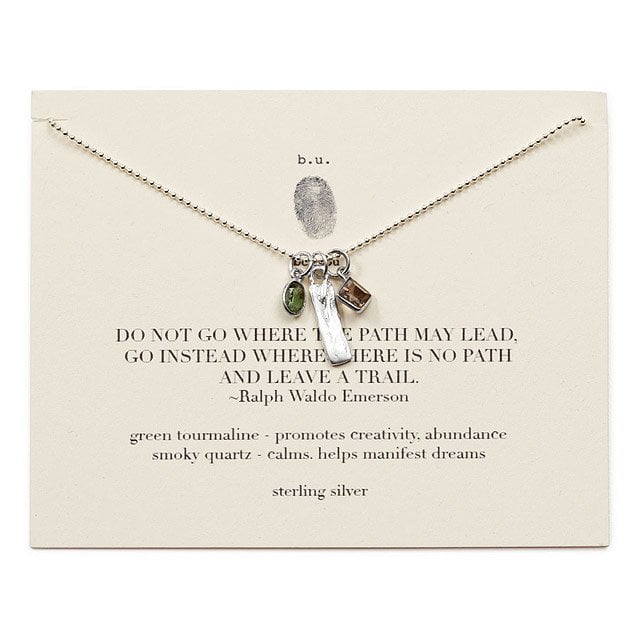 Going to the dining hall for a quick meal isn't always convenient. This ingenious microwave pasta post makes fixing a snack in the dorm so easy. Add water and noodles and pop them in a microwave, and it's done! The lid is a strainer, so your college student will have all they need without leaving their dorm.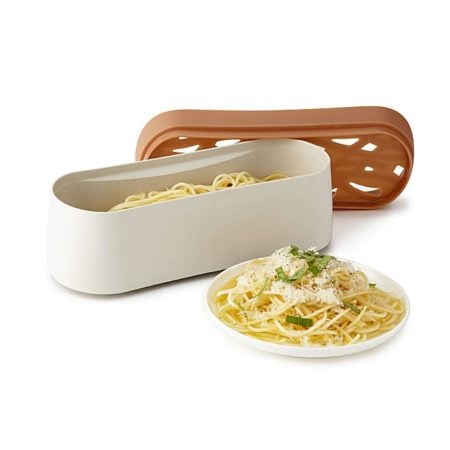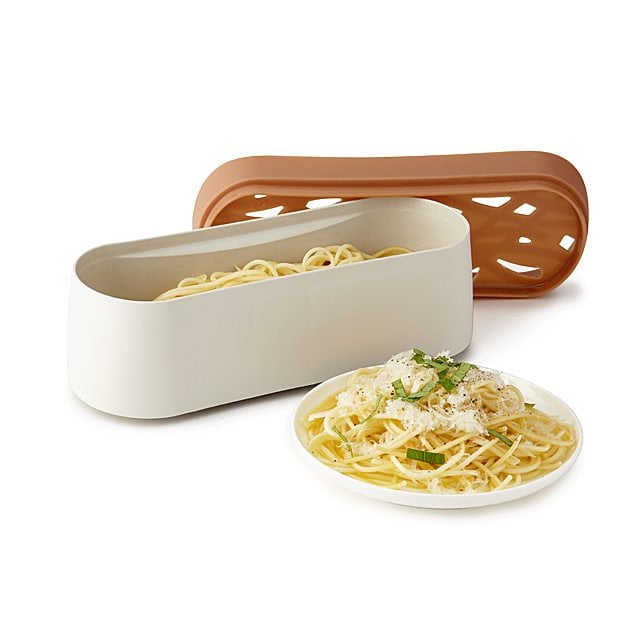 This compass bracelet reminds your grad that they are headed in the right direction. It is made of stainless steel and even features a real compass.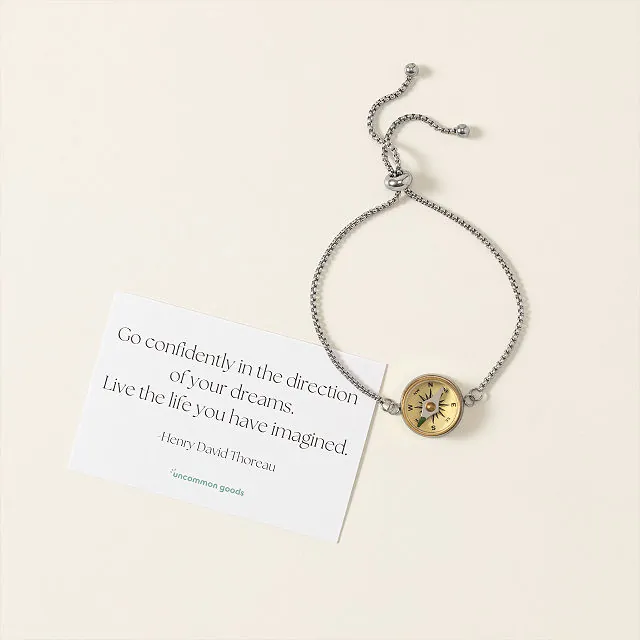 This will help your grad keep everything organized, with a container for diplomas, pictures, and more than 50 individually illustrated labels for complete organization, making saving memories and keepsakes easy.
Touch this unique frame, and different colors light up, showing your teen that you are thinking of them while they are away.
Having a snack of freshly-popped popcorn will be super easy with this innovative silicone popper. No oil is needed, wipes clean, and is collapsible for easy storage.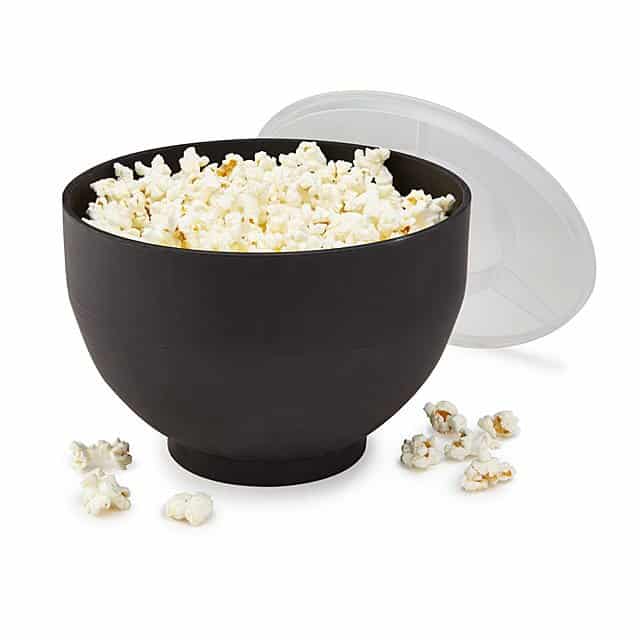 This handwriting blanket is perfect for a throw blanket — but also to remind them how much you love them.
Okay, maybe your grad didn't go to wizard school. No matter what, everyone's journey is the stuff of legend, and a biographical map is a magical way to commemorate graduation. Learn how to make one as a gift or gift the experience to your grad; an expert artist leads this 90-minute session.
17. Stoneware Microwave Veggie Steamer
This microwave veggie steamer makes cooking veggies easier than ever, especially if your student lives in a dorm without a stove. It cooks in just minutes without any added fat.
Your grad can choose a new bird each week to be their "guide" for the week. Each bird is a different color with a different meaning, including gratitude, love, patience, honesty, courage, joy, and generosity. These adorable birds make great decor too.
This inspirational necklace will remind your grad that they have the entire world in their footsteps. It has a motivational message and a shimmering crystal pearl in the center.
This bracelet doubles as a charging cord — so your teen never has to worry about forgetting a charger.
This dough is modeled after clay used by art therapists and is infused with essential oils for stress relief. Available in orange, peppermint, and lavender scents.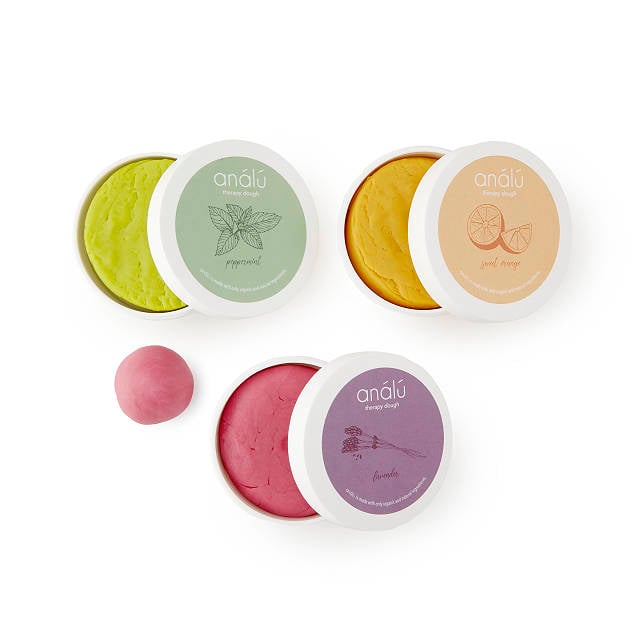 More About Uncommon Goods
Thinking of shopping at Uncommon Goods for multiple recipients this year? Pay $19.90 a year for the "Uncommon Perks" membership, and you will receive free standard shipping on all purchases plus double the regular donation in the Better to Give program.* As a bonus, members will also receive two $5 credits during their membership.
*One more thing — We love Uncommon Goods as a company.  They have a fantastic collection of unique gifts, and we could pour over their website Gift Finder all day long shopping for our grads and, truthfully, everyone in our families.  But they are also a company with altruism in their DNA.
Their Better to Give program connects its customers to nonprofits around the world. Uncommon Goods donates $1 to a Better to Give partner with every purchase made when customers designate a recipient non-profit at checkout. Since the program began in 2001, Uncommon Goods has donated over $2,000,000.
Still, Looking for Other Gift Ideas?