When your older kid lumbers into the family room on Christmas morning, takes their stocking down from the mantle and looks inside, they begin to resemble their little kid self. Here are our favorite new and traditional stocking stuffers for teens, college kids and young adults.
We receive small amounts of compensation from purchases made through some of the links on this page which allows us to pay our writers. Thanks! 
NEW! See all of Grown and Flown top picks for holiday and grad gifts in one place. 
New Ideas for Stocking Stuffers for Teens and Young Adults
SPIbelt Pocket
Were do you put keys and your phone while working out? These ingenious no-bounce exercise belts work for anyone who goes to the gym or goes for a run and needs to keep up with their valuables.
MY LATEST VIDEOS
Tile Mate – Key Finder. Phone Finder. Anything Finder
These ingenious little square tracking devices will help a distracted teen or college kid keep up with phones, keys, and other easy-to-misplace valuables.
The Face Shop Facial Mask Sheets
This collection of tissue-thin mask sheets is perfect for any skin condition and leaves your skin silky smooth after application.
Portable Charger with Emergency LED Flashlight
Having a fully charged phone is the very best way your kid can stay safe while on the go and portable chargers like this one are incredibly useful. This one has the bonus feature of a built-in flashlight which makes it one of our favorite stocking stuffers for teens and young adults.
String Lights with Bluetooth Speakers
Sometimes a bit of whimsy goes a long way to personalize a drab dorm room and what could be more entertaining than these string lights that play your teen's favorite music?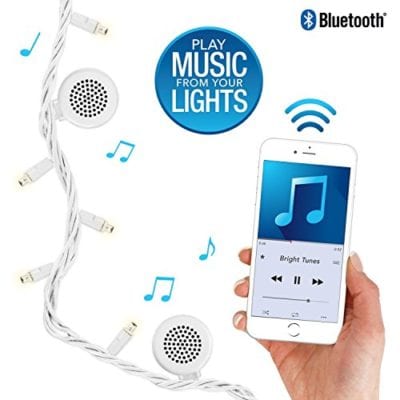 Cartoon Kitty Cat Sticky Notes
These tiny cat sticky notes in a tiny box will fit perfectly in your cat-obsessed kid's stocking.  Also available in puppies for those who prefer canine cuteness.
Sriracha Mini Keychain
Has Sriracha become your kid's go-to condiment? They will appreciate this mini-size, portable, and refillable bottle so they will never have to suffer through a meal without adding their favorite spicy sauce.
Hydro Flask Sports Water Bottle
This bottle is super popular on campus now. Say goodbye to plastic bottles forever!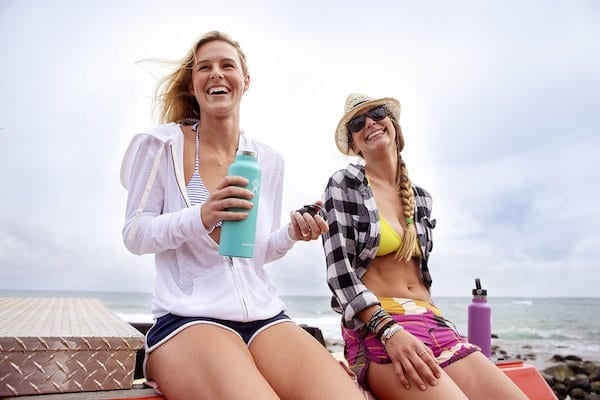 Is your daughter's best friend your family dog?  We love these socks that can be custom-printed with the face of your dog or cat.  A percentage of each sale is donated to the Humane Society.
Cards Against Humanity
The hilarious card game for your adult kids only!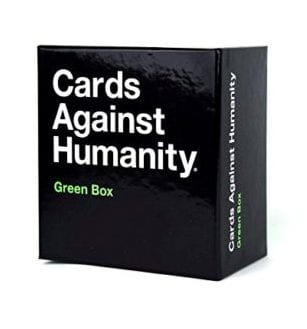 Left Center Right
This one is for all age groups.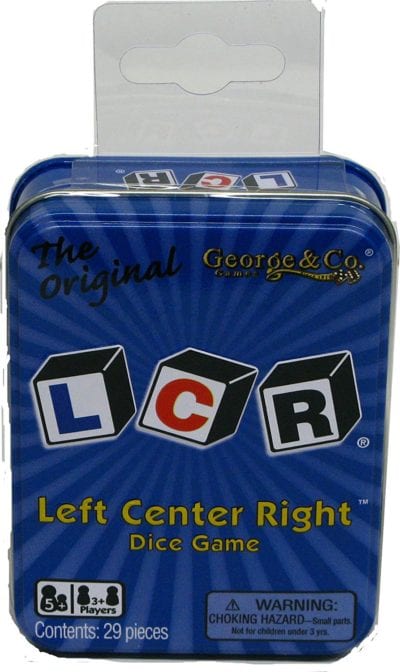 Sephora Gift Card
There is a reason why every Sephora store is always buzzing anytime I dip into one of their stores. It has absolutely every beauty product that your teen or college kid would ever need or want. This gift card will be put to good, and immediate, use!
Uber Gift Card
Uber has revolutionized the way our college kids and young adults get themselves around town.  Here is another welcome gift card for a service that many of us are finding we can't live without.
HotHands Hand Warmer
If your kid is in college in cold country, these will be a little bit of luxury to slip into gloves or boots on days when they have to trudge through the snow to get to class.
10 Ft Charging Cable
If you have a kid in college (or soon to be going) a long charger cord may be the single most useful gift you can give them. They can have their phone plugged in and charging overnight yet still close enough to their dorm bed to use as an alarm!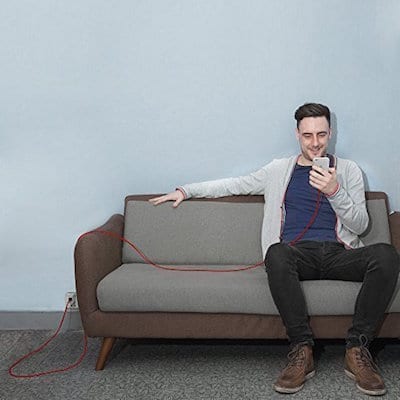 Mini Bluetooth Animal Wireless Speaker
These adorable little speakers are cute and functional and are offered in a dozen different animals. Definitely a stocking stuffer toy for your grown up kid.
Ninja Outdoorsman 11 in 1 Stainless Steel Tool
You never really know when you are going to need a "Can Opener, Cutting Edge, Flat Screwdriver, Ruler, Beer Bottle Opener, 4 Position Wrench, Butterfly Screw Wrench, Saw Blade, Direction Ancillary Indication (Water Compass), 2 Position Wrench, Keychain or lanyard Hole (Amazon)" do you? Fits inside a wallet.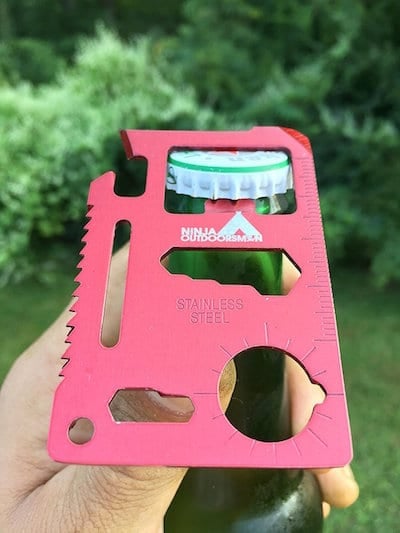 Oral-B Rechargeable Toothbrush
Giving your kid a new electric toothbrush is a great way to remind them to take care of their dental health.  These by Braun come in black or white.
Crazy Aaron's Liquid Glass
This might remind your grown up kid of the silly putty of their childhood but this improbable stretchy  "liquid glass" and it will serve them well now as both a toy and stress reducer.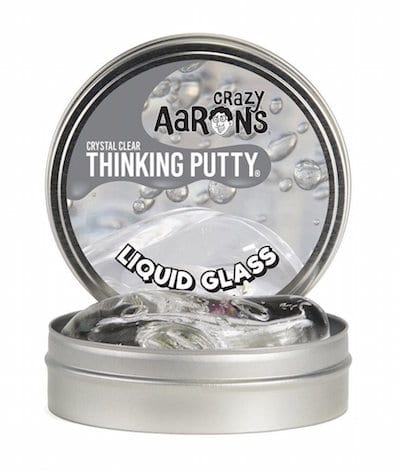 Tape Measure
Anyone who may be moving into a dorm or apartment in the coming year needs a few tools and a durable tape-measure will come in very handy.
Swiss Army Pocket Knife
This is a classic gift with loads of functionality.
Bose Waterproof Bluetooth Speaker
If your kid loves to have their music with them at all times, consider this small waterproof bluetooth speaker. Especially great for both outdoorsy types or those who live in dorms where sturdy construction is key.
Favorite Stocking Stuffers
Gift cards for restaurants, Starbucks, car wash, nail salon
Lip balm
Candy, gum, breath mints
Lottery tickets
Ear buds
Legos
Travel size toothbrush, shampoo, Kleenex, Advil, hand lotion
Socks
Popcorn
Ornament
Magazine
Deck of cards, UNO
Underwear
Razor blades
Beef jerky
Toothbrush
Hot wheels
Phone case
Head lamp
Stress or Koosh ball
Pens, pencils
Hand sanitizer
Rubik's cube
Laundry stain stick
Gloves, mittens
Measuring spoons, kitchen gadgets
Hair ties
YoYo, Slinky
Kitchen magnet
Harmonica
Kazoo
Flip flops
Umbrella
Sunscreen
Post It Notes
Silly String
Pez dispenser
Wallet
Earrings
Nail Kits
And finally, an orange or apple for the toe!
Related:
Awesome and Super-Popular Holiday Gifts for Him 
Holiday Gifts for Her That She Will Love 
Trendy Gift Ideas for the Holidays: Your Kids Will Love These  
Holiday Gifts for Teens: Fun, Popular and Practical
Holiday Gifts for College Students They Will Use Every Day 
Christmas Gifts for Grandparents 
Holiday Gifts for College Students Under $50
Holiday Gift Guide: 25 Presents Under $25 
Photo credit: Andrew Malone
http://www.oprah.com/gift/oprahs-favorite-things-2017-full-list-pudus-classics-red-plaid-lumberjack-slipper-socks?editors_pick_id=71355http://www.oprah.com/gift/oprahs-favorite-things-2017-full-list-pudus-classics-red-plaid-lumberjack-slipper-socks?editors_pick_id=71355SaveSave
SaveSave
SaveSave
SaveSave
SaveSave
SaveSave
SaveSave
SaveSave
SaveSave
SaveSave
SaveSave
SaveSave
SaveSave
SaveSave
SaveSave
SaveSave
SaveSave
SaveSave
SaveSave
SaveSave