When your older kid lumbers into the family room on Christmas morning, takes their stocking down from the mantle and looks inside, you might catch a glimpse of their little kid self. Here are our favorite trendy and traditional stocking stuffers for teens, college kids and young adults.
We are a reader-supported site and receive small amounts of compensation from purchases made through some of the links on this page. 
Stocking Stuffers for Teens and College Kids
This lycra pocket adheres to phones and is a perfect way tp store cards or a few bills, eliminating the need for a bulky wallet. Comes in a pack of 2.
The Vibrelli phone mount is an incredibly popular small gift or stocking stuffer that any of your bike-riding teens would appreciate.
We think this delicate and well-priced necklace with a single engraved letter is lovely and something your daughter would be excited to discover in her Christmas stocking. Made of gold-plated brass, it's also available with pave cubic zirconia. This is a lovely Christmas gift.
This comfortable bra for your daughter was developed by a pediatrician when she realized what her young patients needed. Available in multiple colors and prints with two strap styes, the OOMBRA comes in six sizes. Underwear, socks, t-shirts, bras are all practical stocking stuffers.
We think these simple bead bracelets are so lovely but when we read about the founder's story and saw how many bracelets he created to honor and contribute to worthy charities, we are even more excited to feature them on this stocking stuffer list. Use code word GROWNANDFLOWN on checkout for 20% off as we are Ambassadors.
It's difficult to find cold weather gear that our teens will actually wear even if they're freezing! These gloves are made from real leather and have soft fleece lining. They are well-priced and are pretty perfect for stocking stuffers.
We love this slender book of wit and wisdom, written and illustrated by our amazingly-talented friend, Becky Blades, before her eldest daughter left for college. It includes everything you'll want your own teen daughter to know about living her best life, away from home and her mom to coach her along the way.
Scuncis are a favorite way to pull hair off faces and into pony tails.  Now, with  teens and adult women wearing their hair in buns on the top of their heads, scuncis are also useful to scoop up hair for a quick top-of-head style.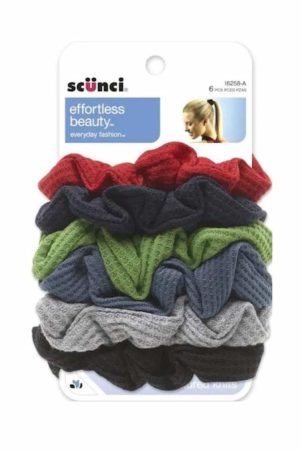 Socks are a wonderful stocking stuffer and, if you can treat your kiddos to an amazing pair from Allbirds, they will think of you whenever they wear them. Here they are in festive red but check out the other colors and styles – from no-shows to tube socks for men and women.
Made from eucalyptus fiber and ZQ Merino wool, these are unlike any socks your teen will have ever worn before.
When your teen finishes off their coffee or hot cocoa with this handy frother, they can create a customized hot drink at home rather than heading to Starbucks for a more expensive one. The utility, and thin shape of this device, makes it a great stocking suffer.
This is an especially nice gift for college daughters who will be thrilled to have a chance to take a real bath at home if they've been sharing the communal showers at school. Each is filled with an essential oil: lavender, rose, grapefruit, tea tree, peppermint, chamomile, rosemary, lemon, frankincense, cinnamon, jasmine and sweet orange.
Think of all the millions of Starbucks coffee cups disposed each day and now, think about how much better it would be for the planet to use reusable cups and mugs, instead. These come in multiple colors and sizes, all dishwasher safe. These make great gifts.
These have a triple-layer structure to enhance performance, UPF 40 rating to block 90% of ultraviolet rays and three sizes to fit children and adults. They  are very affordable for a 3-pack of masks. In addition, AIRism fabric is anti-microbial, self-deodorizing, heat-releasing, sweat-absorbing to keeps wearers dry as it wicks away moisture. They are available in grey, white and black.
This is a must-have for many teen girls who prefer to mist their faces rather than use a heavier moisturizer.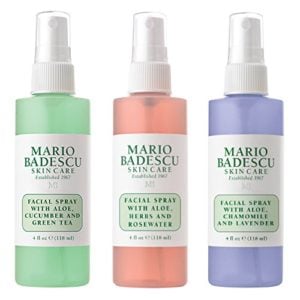 Our sons rely on Tile squares to be able to track down wallets as they are running out the door. Now, Tile devices are available in a small disk that can be affixed to anything and never have to search again for keys, phone, or remote control.
While you're shopping for your family, why not pick up our Grown and Flown book for you or a friend? We promise it will help get you through the roller coaster years of parenting your teens. Now in paperback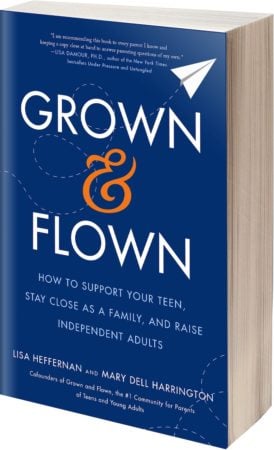 Are your kids getting Apple AirPods Pros for their big holiday gift this year? Consider one of these inexpensive silicone covers that will help protect this expensive bit of tech from scratches and damage.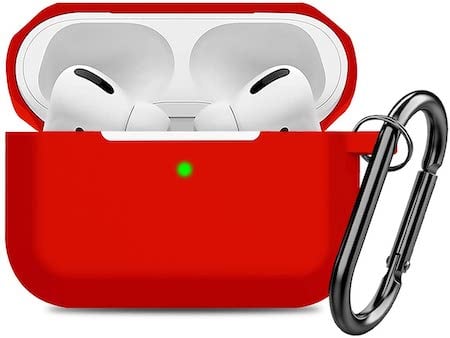 Rich in Vitamin C and anit-oxidents, this wildly popular overnight lip treatment leaves lips soft and smooth. Available in berry, grapefruit, vanilla, or apple-lime formulas.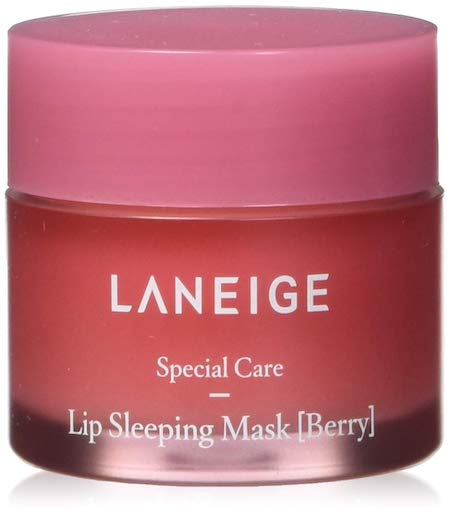 Your teen can sample 4 different face masks each month.
We are big fans of these lip balms – they have an SPF of 25 and an assortment of pleasing scents. This is a wildly popular cosmetics brand for guys (but great for everyone) and they have lots of other fabulous products and gift sets that are perfect for stocking stuffers.
With this adorable mini dino, your teen will have a space to rest their cell phone to Face Time with you! They can watch their phones without having to hold them upright.  Phones can rest vertically or horizontally and the dino is available in a dozen different colors.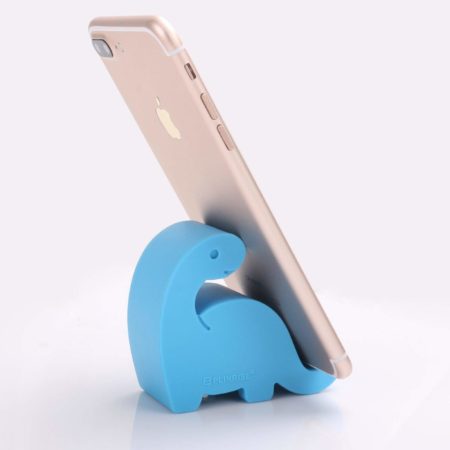 Sugar is one of our favorite makeup brands and this luscious lip gloss in Rose, with an SPF 15, looks irresistible. This is a top G&F pick for teenage girls.
For your thoughtful teen, this journal will be a way for them to create a record of five years of their lives all just by answering one question a day.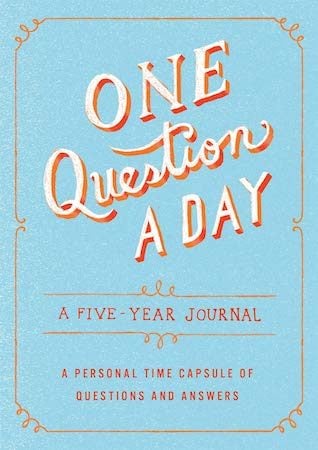 Plastic straws, like plastic water bottles, are sources of waste and pollution. Here is a set of 4 reusable straws that come with a cleaning brush, too.
If your teen prefers paper and pen as a way to stay organized when taking notes, here is a trendy brand with loads of different styles to pop in their stocking.
Discovering a new rainbow pack of pens in a stocking on Christmas morning will be a thrill for any of your artistic teens who love to journal.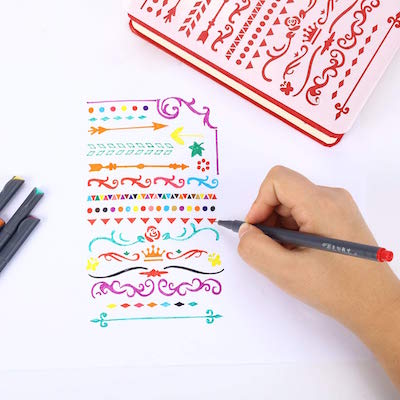 These trendy bracelets are made by artisans all over the world and it's easy to find designs in your daughter's favorite colors, including her school's colors. There are countless cute jewelry pieces on the Pura Vida site so look around to discover just what your teenager will love.
Through sales of their charity collection, Pura Vida has donated over $2.6 million to 175 non-profits.
These versatile acrylic unisex hats come in dozens of colors and are perfect to keep in a pocket of a jacket for those truly frigid days ahead.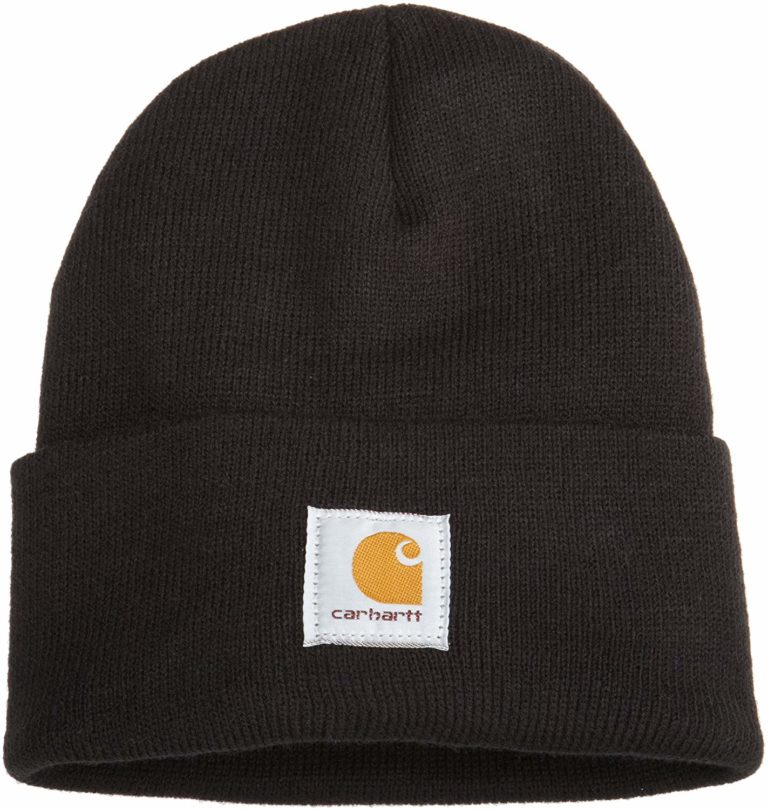 Moleskin makes wonderful notebooks and the limited edition ones, like this Harry Potter notebook, make perfect stocking stuffers. The Marauders map is on the cover – love that.
We all remember making paper airplanes out of lined notepaper.  Here's a slender book with 69 planes to fold and send off into the air. What a wonderful, nostalgic, way to spend Christmas – folding and flying your own little planes.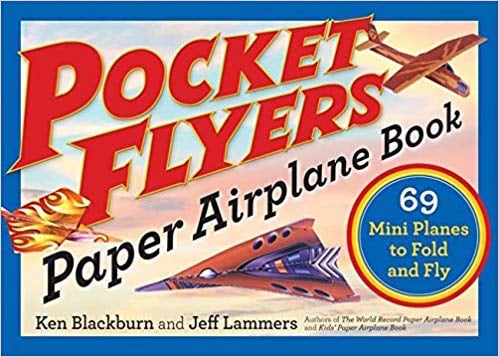 For the avocado-loving foodie in your family, this ingenious tool from one of our favorite kitchen brands, OXO, will be a favorite gift.
Has Sriracha become your kid's go-to condiment? They will appreciate this mini-size, portable, and refillable bottle on a keychain so they will never have to suffer through a meal without adding their favorite spicy sauce.
A tiny bit of positivity printed on every sock will help your son or daughter start their day off on, literally, the right foot. They are available in both cotton and wool and include dozens of feel-good words. Note to self socks have always been one of our very favorite gift ideas.

A game is a stocking stuffer idea that your teen will love to open and play with throughout the holidays. Left, Center, Right is a wildly popular game and appropriate for all age groups.
If your teen is in college in cold country, these will be a little bit of luxury to slip into gloves or boots on days when they have to trudge through the snow to get to class.


10 Ft Charging Cable
If you have a teen in college (or soon to be going) a long charger cord may be the single most useful gift you can give them. They can have their phone plugged in and charging overnight yet still keep it close enough to their dorm bed to use as an alarm.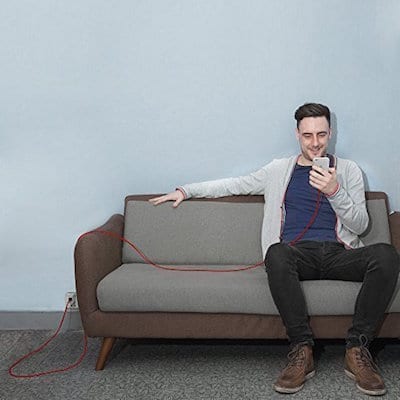 Burt's Bees are a universally-beloved brand and we think these three products – body lotion, hand cream and lip balm – are things that anyone would love to receive.

You never really know when you're going to need a Can or Beer Bottle Opener, Cutting Edge, Flat Screwdriver, Ruler, 4 Position Wrench, Butterfly Screw Wrench, Saw Blade, Direction Ancillary Indication (Water Compass), 2 Position Wrench, Keychain or lanyard Hole (Amazon.) Fits inside a wallet.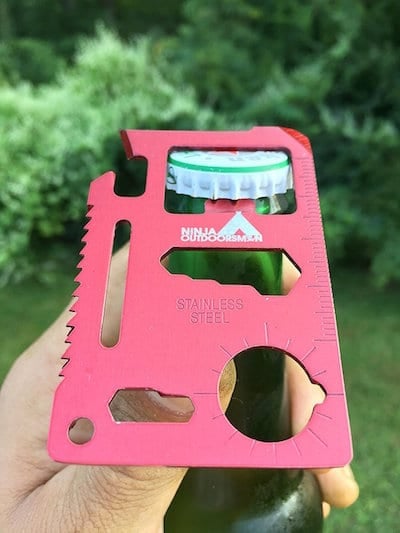 These socks are some of the best winter socks on the planet. They are indestructible and guaranteed by the company for LIFE. The colors are eye-popping and the thinner ones are great for everyday wear with boots and the thicker ones are perfect for hiking. We have walked countless miles in these great socks with warm cozy feet.
This might remind your grown up kid of the silly putty of their childhood. This improbable stretchy "liquid glass" will serve them well as both a toy and stress reducer.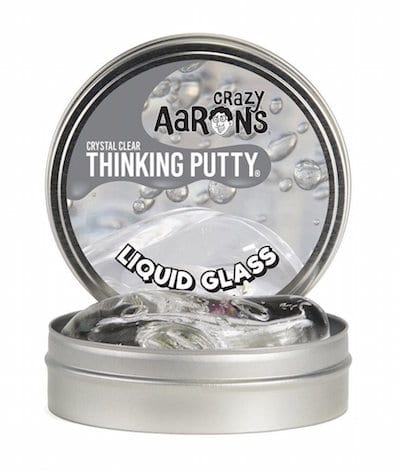 A classic toy that is mesmerizing for tweens, teens or young adults.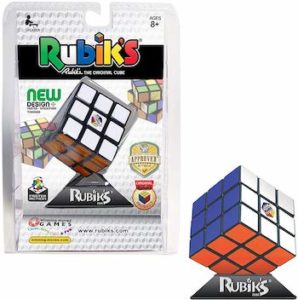 This slender, leather crossbody bag is a practical and trendy solution for any teen who always has their phone in their hand.  It comes with straps of two lengths, has two pockets for storing cards, cash or keys and the phone can be used without taking it out of the bag. Available in seven colors.
Essie is our favorite brand of nail polish and this cute gift set of 6 nail polishes and cards will be something your daughter would love to receive, especially since she might want to polish her nails with one of these trendy colors for the holidays
This bluetooth speaker is well-priced and gets great reviews.  It runs for more than 10 hours on a single charge and is waterproof. Asking your teen to share their music with you and talk about the musicians they admire would be a meaningful and fun way to spend time together over the holidays.
Being able to create better lighting for selfies or FaceTiming will a breeze with this phone holder and ring light. It comes with 3 color LED lights and bendable arms with a clamp that makes it a versatile light source.
Holding a phone with a PopSocket is a game changer. There are so many different styles of these clever grips to choose from that you will want to take some time to see all the new designs and combinations that include phone cases with built in PopSockets,  PopSocket phone chargers and much, much more. These are very popular Christmas gifts.
Mane Club has lots of well-priced hair products and their masks have found themselves on some "best of lists." This one, Cry Baby, is the most popular. Take a look at some of the other thing while you are on the site.
More stocking stuffers for teens
Travel size toothbrush, shampoo, Kleenex, Advil, hand lotion
Measuring spoons, kitchen gadgets
And finally, an orange or apple for the toe!
You Might Also Want to Read: 
Secret Santa Gifts All Under $15 for 2020 Holidays
2020 Holiday Gift Guide: 25 Presents Under $25 
Photo credit: Andrew Malone