When your older kid lumbers into the family room on Christmas morning, takes their stocking down from the mantle and looks inside, they begin to resemble their little kid self. Here are our favorite new and traditional stocking stuffers for teens, college kids and young adults.
We receive small amounts of compensation from purchases made through some of the links on this page. Thanks! 
Stocking Stuffers for Teens and College Kids
Sunglasses (GoodR) Finally, sunglasses that are cool looking and functional. With an array of wildly amusing lens and frame combinations, each pair is polarized and protects against harmful UVA and UVB rays. For those who want sunglasses when exercising outside, theses don't slip or bounce when running. Check out the clever names of each pair before you decide on the one to get your lucky teen.
Bath Bomb This is an especially nice gift for college daughters who will be thrilled to have a chance to take a real bath, after sharing the communal showers at school.
Reusable Coffee Cup Think of all the millions of Starbucks coffee cups disposed each day and now, think about how much better it would be for the planet to use disposable cups, instead. These come in 4 sizes and multiple colors, all dishwasher safe.  Many of the most popular colors are already sold out – act on this stock stuffer for teens, now. One of Oprahs Favorite Holiday Things for 2019! 
Mario Badescu Facial Mist
This is a must-have for many teen girls who prefer a way to mist their faces over moisturizers.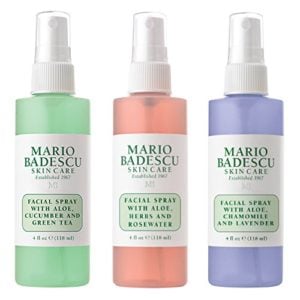 Tile Stickers Our sons rely on Tile squares in their wallets to be able to track them down as they are running out the door. Now, these new Tile stickers are perfect for teens to use to track their expensive cell phones.
While you're shopping for your family, why not pick up our Grown and Flown  book for you? We promise it will help get you through the roller coaster years of parenting your teens!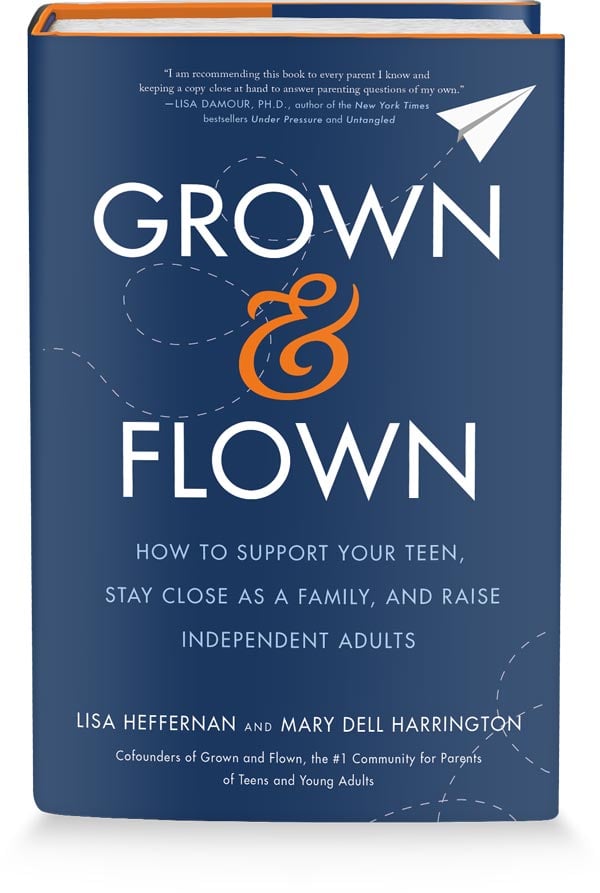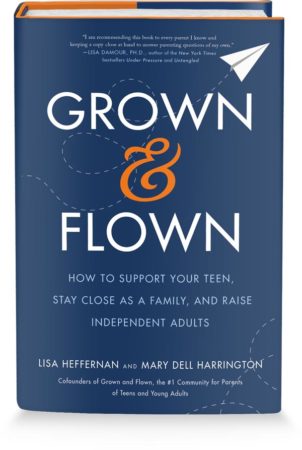 Apple AirPods Case Cover Are your kids getting Apple AirPods for their big holiday gift this year? Consider one of these inexpensive silicone covers that will help protect this expensive bit of tech from scratches and damage.
Lip "Sleeping Mask" Rich in Vitamin C and anit-oxidents, this wildly popular overnight lip treatment leaves lips soft and smooth. Available in berry, grapefruit, vanilla, or apple-lime formulas.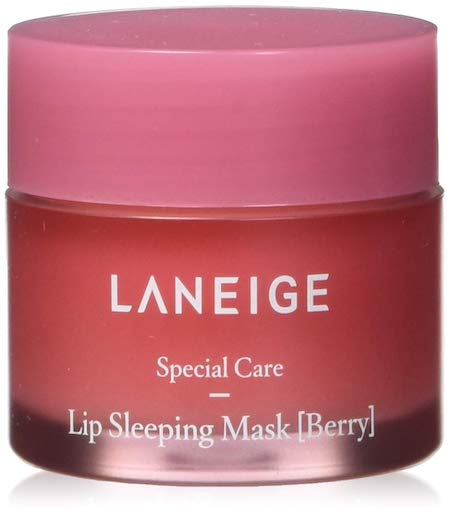 Face Mask Subscription Box  For under $5 for the first box, your teen can sample 4 different face masks each month.
Jack Black Lip Balm We are big fans of these lip balms – they have SPF 25 and an assortment of pleasing scents. This is a very popular cosmetics brand for guys and they have lots of other fabulous products and gift sets that are perfect for stocking stuffers.
Kendra Scott Rose Gold Bracelet We are fans of Kendra Scott jewelry and think that your daughter would love to have something special in her stocking.  There are lots of gifts to choose from under $50, including some of our favorite nail polishes. This pretty bracelet caught our eye.
Therapy Dough This is the type of dough used in art therapy and they come in three popular fragrances – lavender for  peppermint or orange. This is one gift our G&F community has loved for their teens.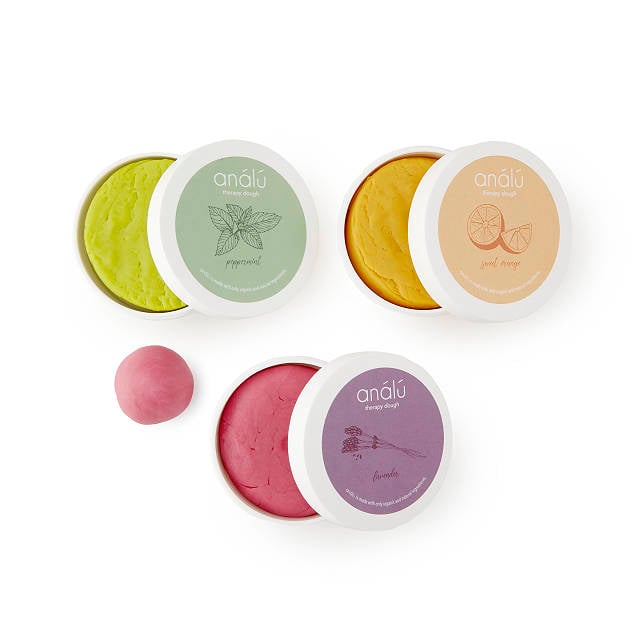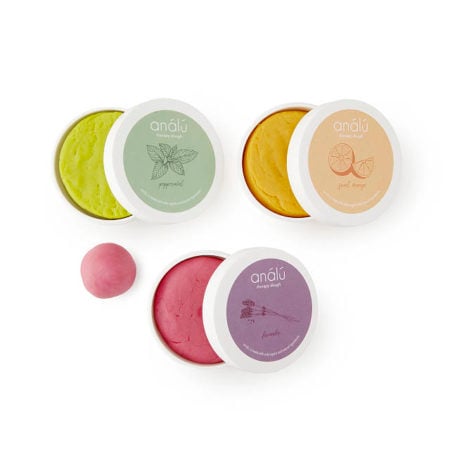 Cell phone holder With this adorable mini dino, your teen will have a space to rest their cell to face time with you! Or watch anything on their phone without having to hold it upright.  Works vertically or horizontally and available in a dozen different colors.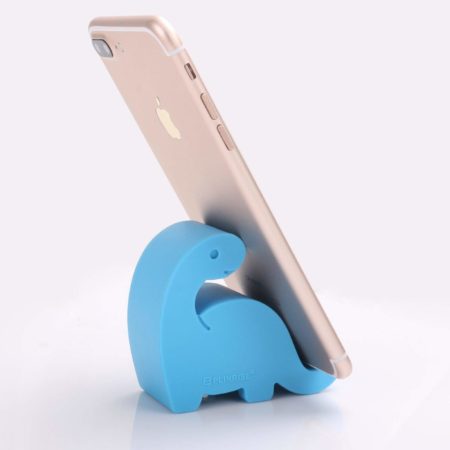 Question-a-day Journal For your introspective teen, this inventive journal will help them keep a record of five years of their lives all just by answering one question a day.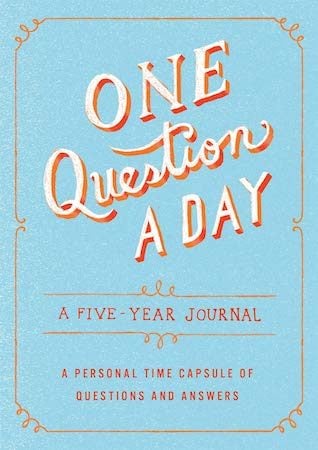 Stainless Steel Straws Plastic straws, like plastic water bottles, are sources of waste and pollution. Here is a set of 4 reusable straws that come with a cleaning brush, too.
Concert Earplugs For your concert-going teen, these re-usable earplugs protect ears without compromising sound quality.
Field Notes Memo Books If your teen prefers paper and pen to make notes as a way to stay organized, here is a trendy brand, with loads of different styles, to pop in their stocking.
Journaling Pens Discovering a new set of pens in a stocking on Christmas morning will be a thrill for any of your artistic teens who love to journal.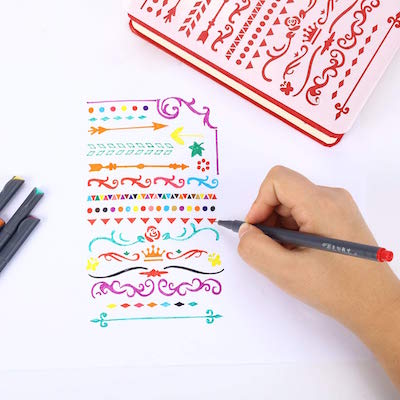 Pura Vida Bracelets These trendy bracelets are made by artisans all over the world. Through sales of their charity collection, Pura Vida has donated over $1.5 million to 174 non-profits.
Carhartt Men's Watch Hat These versatile acrylic men's hats come in thirty colors and are perfect to keep in a pocket of a jacket for those truly frigid days ahead. The hats for women come in some very pretty colors.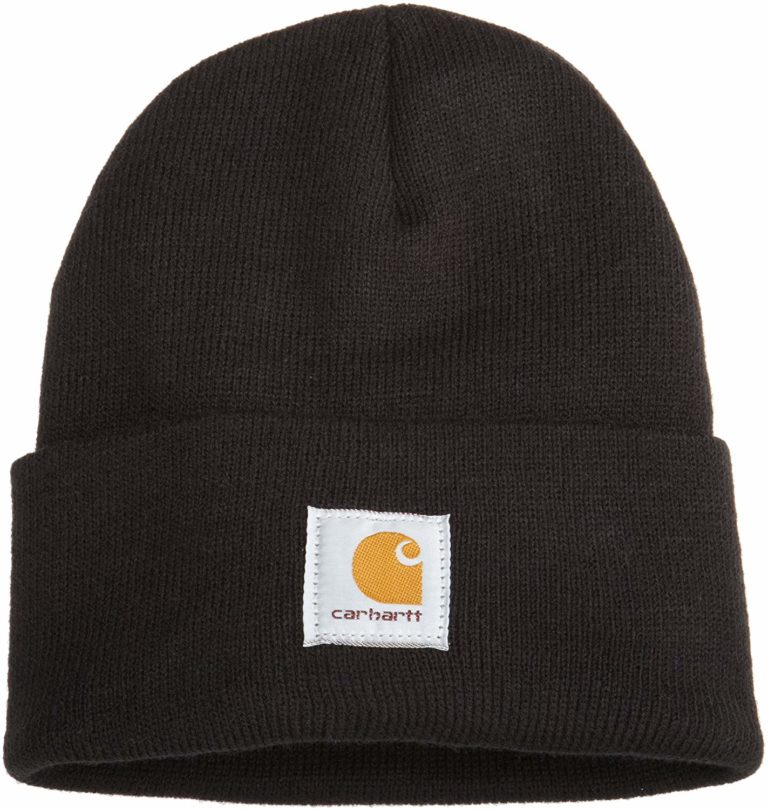 Grubhub App and Gift Card Here's the perfect gift for your busy teen or college student – a gift card to Grubhub. Once they download the Grubhub app, they can order from their favorite local restaurant and get dinner delivered with just a few key strokes. With over 50,000 restaurants in 1100+ cities, they will have plenty of choices when they cannot face the dining hall ONE MORE NIGHT.
Moleskin Limited Edition Harry Potter Notebook Moleskin makes wonderful notebooks and we think the limited edition ones that are available now make perfect stocking stuffers. This one has themed stickers and the cover is the Marauders map.


Paper Airplane Book We all remember making paper airplanes out of lined notepaper.  Here's a slender book with 69 planes to fold and send off into the air. What a wonderful, nostalgic, way to spend Christmas – folding and flying your own little planes.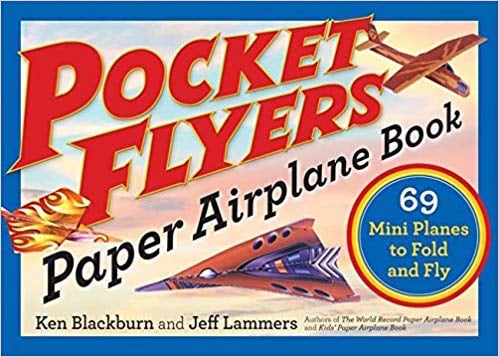 Tile Mate – Key Finder. Phone Finder. Anything Finder
 These ingenious little square tracking devices will help a distracted teen or college kid keep up with wallets, keys, and other easy-to-misplace valuables.
Avocado Slicer 
For the avocado-loving foodie in your family, this ingenious tool from one of our favorite kitchen brands, OXO, will be a favorite gift.
Portable Charger with Emergency LED Flashlight
Having a fully charged phone is the very best way your kid can stay safe while on the go and portable chargers like this one are incredibly useful. This one has the bonus feature of a built-in flashlight which makes it one of our favorite stocking stuffers for teens and young adults.
Computer Reading Glasses  Our kids spend all day long and night in front of screens and these amber-tinted computer glasses will help minimize eye strain coming from the blue light emitted by computers, tablets and phones.


Sriracha Mini Keychain
 Has Sriracha become your kid's go-to condiment? They will appreciate this mini-size, portable, and refillable bottle so they will never have to suffer through a meal without adding their favorite spicy sauce.

Notes to Self Socks A tiny bit of positivity printed on every sock will help your son or daughter start their day off on, literally, the right foot. Now our favorite socks come in both cotton and wool and include dozens of feel-good words.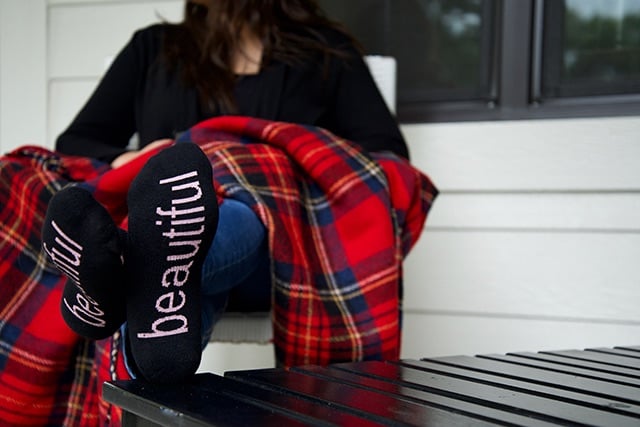 Cards Against Humanity
 The hilarious card game for your adult kids only!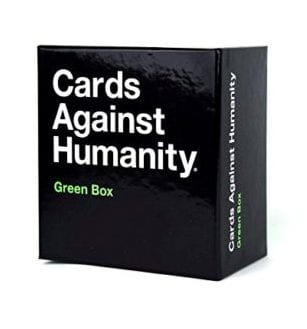 Left Center Right
 This one is for all age groups.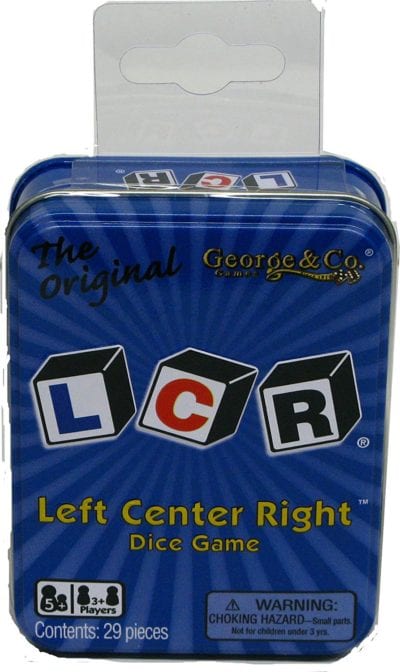 HotHands Hand Warmer
 If your kid is in college in cold country, these will be a little bit of luxury to slip into gloves or boots on days when they have to trudge through the snow to get to class.


10 Ft Charging Cable
 If you have a kid in college (or soon to be going) a long charger cord may be the single most useful gift you can give them. They can have their phone plugged in and charging overnight yet still close enough to their dorm bed to use as an alarm!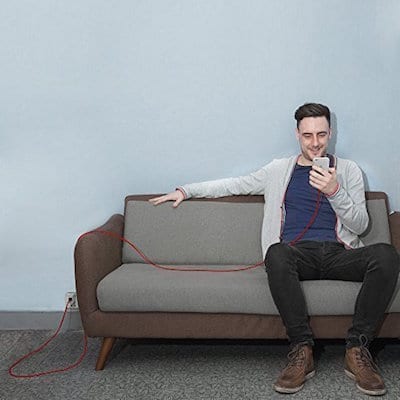 Burt's Bees Gift Set
Burt's Bees are a universally-favorite brand and we think these three products – body lotion, hand cream and lip balm – are things that anyone would love to receive.
Ninja Outdoorsman 11 in 1 Stainless Steel Tool
You never really know when you are going to need a "Can Opener, Cutting Edge, Flat Screwdriver, Ruler, Beer Bottle Opener, 4 Position Wrench, Butterfly Screw Wrench, Saw Blade, Direction Ancillary Indication (Water Compass), 2 Position Wrench, Keychain or lanyard Hole (Amazon)" do you? Fits inside a wallet.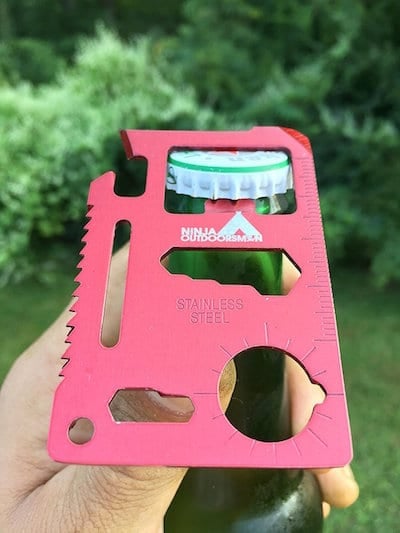 Darn Tough are simply the best winter socks on the planet. They are indestructible and guaranteed by the company for LIFE. The colors are eye-popping and the thinner ones are great for everyday with boots and the thicker ones are perfect for hiking. We have walked countless miles in these great socks with warm cozy feet.
Crazy Aaron's Liquid Glass
 This might remind your grown up kid of the silly putty of their (and our) childhood. This improbable stretchy "liquid glass" will serve them well now as both a toy and stress reducer.
Rubik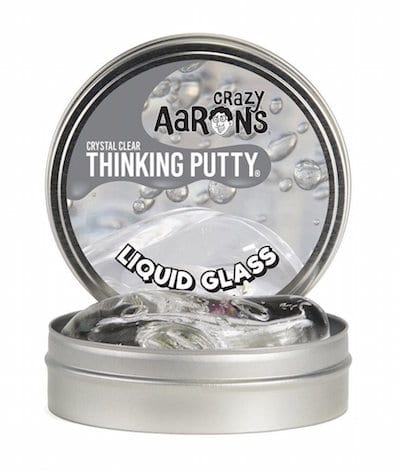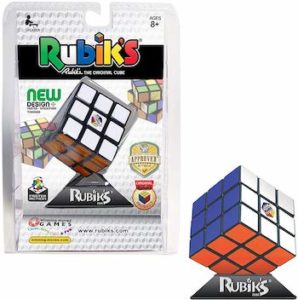 More Stocking Stuffers for Teens
Gift cards for restaurants, Starbucks, car wash, nail salon
Travel size toothbrush, shampoo, Kleenex, Advil, hand lotion
Measuring spoons, kitchen gadgets
And finally, an orange or apple for the toe!
You Might Also Want to Read: 
Unique Gifts for Teens (Great for Stocking Stuffers) 
2019 Holiday Gift Guide: 25 Presents Under $25 
Photo credit: Andrew Malone
http://www.oprah.com/gift/oprahs-favorite-things-2017-full-list-pudus-classics-red-plaid-lumberjack-slipper-socks?editors_pick_id=71355http://www.oprah.com/gift/oprahs-favorite-things-2017-full-list-pudus-classics-red-plaid-lumberjack-slipper-socks?editors_pick_id=71355SaveSave
SaveSave
SaveSave
SaveSave
SaveSave
SaveSave
SaveSave
SaveSave
SaveSave
SaveSave
SaveSave
SaveSave
SaveSave
SaveSave
SaveSave
SaveSave
SaveSave
SaveSave
SaveSave
SaveSave