Looking for inspiration for less expensive gifts for your son or daughter? Take a look at our Holiday Gift Guide, presents you can find on Amazon or at Uncommon Goods, one of our favorite sites for thoughtful gifts.
Note: We are a readers-supported site and receive a small amount of compensation from purchases made through some of the links in this post.
2020 holiday gift guide for teens (all under $25)
Who knew that the way you dry your hair can have an impact on the health of your hair and how long the color lasts (if you dye your hair)? This ingenious towel takes haircare up a notch and reduces blow-drying time and energy resources.
The popularity of hair scrunchies has soared with the VSCO girl trend.
We fell in love with this adorable Apple AirPods case, not only for the whimsical design, but also for the functionality of helping to keep expensive AirPods from being damaged. Available in both solid colors and patterns. AirPods are some of the best gifts and a case is an inexpensive but very useful companion present.
If your kiddos have been cooking like crazy during the pandemic, the gift of a Lodge cast iron skillet might be one of their favorite things to find under the tree.
Cold brew coffee is wildly popular with our Gen Z and millennial kids. This elegant and simple maker will be a welcome present for any giftee who prefers to drink their coffee this way.
This genius water bottle uses a replaceable filter in the straw, reducing chlorine flavor and taste. Comes in five different colors.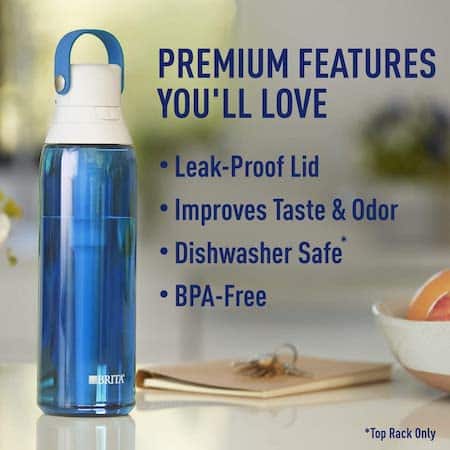 This all-in-one tool will revolutionize the way your teen or college student prepares avocados. This does it all, including getting rid of the stubborn pit, and is dishwasher safe.
Being able to work out at home has been a life-saver during 2020. This light-weight foam roller comes in four lengths and multiple colors. It can be used for balance, flexibility and core workout as well as rehab.
This is one of THE most popular games among the Grown and Flown community.
Having a gorgeous set of makeup brushes in these dynamic colors might inspire your daughter to throw out her old brushes and begin 2021 will an all new and clean makeup routine. While made for travel, they are equally functional for use at home.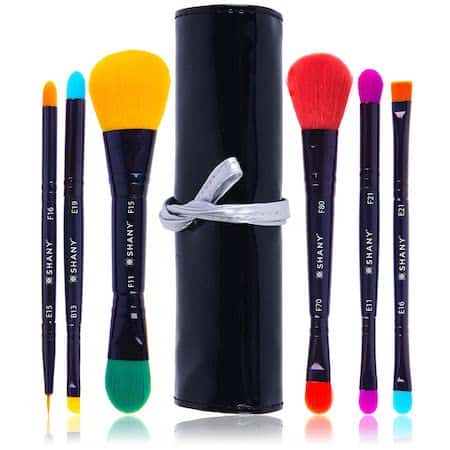 Teens can make their own snow globe with the photograph of a best friend, furry friend or the family that loves them dearly. This is a cute, seasonal alternative to a more ho-hum picture frame.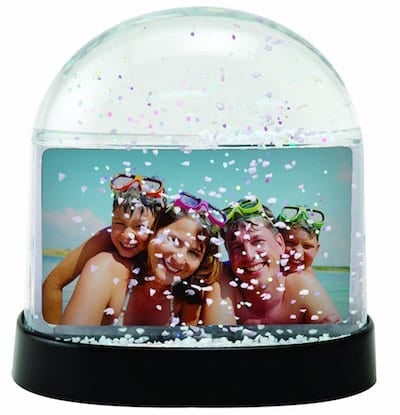 This string light photo display is a whimsical way to dress up a drab dorm wall or bedroom wall.
When we throw our clothes in a duffle or roller bag, they arrive at our destination in a wrinkled mess. These ingenious packing cubes help travelers stay organized and clothes stay neat. Available in six colors.
Grown and Flown: How to Support Your Teen, Stay Close as a Family, and Raise Independent Adults – perfect gift for the parent of a high schooler! Now, in paperback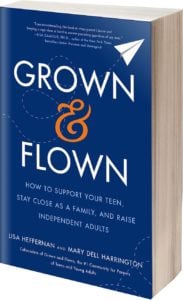 This international bestseller is all about kindness, friendship and home. The gorgeous illustrations are unforgettable.
If your teen attends college in a very dry climate, especially during the winter, having an easy way to add a little moisture into the air will help them through the cold months.
So your teen can keep both hands on the bike handlebars instead of holding their phone, this holder will keep it secure and visible.
Author and illustrator Becky Blades wrote this book and created the gorgeous artwork as a good bye letter to her own college daughter. Moms, don't forget to add your own, personal message at the end.
We can talk to our teens about being grateful, but here is a great way for them to actually show it. This is one of our favorite Christmas gift ideas.
If your son or daughter delights in a good cup of tea, this is a great gift for them. Filled with 24 teas bags, they can count down to Christmas and enjoy different teas throughout December.
For your forgetful teen, the Tile Mate will be something they can clip on keys, a backpack or wallet to keep up with valuables.
This credit-card sized tool has 6 Hex wrenches, a can opener, fruit peeler, bottle opener, ruler (standard & metric), letter opener, box opener, phone stand, eyeglasses, Phillips, and Flat head screwdriver. Genius!
We are big fans of Jack Black lip balms and lotions and think this shaving set – with skin cleanser, shaving cream and moisturizer (SPF 20) – could be a great gift for your son.
If your teen or young adult likes to run and listen to music on their cell phone, this armband holder is a great pick for them. Available to fit numerous phones, they are also available in many different colors.
Mario Badescu has a big following and the facial sprays are one reason why. This set will allow your teen to sample three scents – aloe, rosewater and lavender.
A thin card case that holds a debit card, drivers license, and ID, with room for a few bills, is much more popular than a bulky wallet. Herschel has loads of different colors and styles to choose from.
More Under $25:
One of our favorite gifts for 2020 is the NEW Walmart+ Membership. Not only does it save you money, it also saves you time. With perks like: free shipping (no order minimum), free delivery from your store, savings of 5 cents per gallon on fuel and scan & go checkout, this is a gift anyone on your list will love. You can sign up for a free trial here.
You Might Also Want to Read:
Awesome and Super-Popular 2020 Holiday Gifts for Him
Holiday Gifts for Her That She Will Love (2020)