I remember moving into my first apartment like it was yesterday although it was over 20 years ago. It was fun to buy food and stock my refrigerator, but we all know after paying rent, a security deposit and utilities, there isn't much left over when you are just starting out in your first apartment. We want our kids to succeed by being independent, but it's nice to give them a boost. These gifts under $50 will help your college kids make their first apartments feel much more like home.
We receive small amounts of compensation from purchases made through some of the links on this page which helps us pay our writers.  Thanks! 
NEW: Grown and Flown picks for holiday and dorm gifts in one place here. 
Holiday Gifts Under $50 for College Students and Young Adults
Echo Dot
MY LATEST VIDEOS
The Echo Dot
 is definitely an extra that makes a great gift. It can be hooked up to any device, it plays music, reads audio books, and more. This tops our list of gifts under $50 for young adults.
Fake Plants
Taking care of an apartment, going to class, working out, and staying involved in campus activities is probably keeping your college student very busy. It's nice to add some ambience to their space, and succulents
 are perfect. They don't require any work, and they look authentic.
Spice Rack with FREE Spice Refills
Spices can be super expensive, but if your college kid likes to cook, they are going to be so thankful to have all the basic spices on hand with this spice kit
. And the bet part is, it comes in a rotating spice rack that sits right on the counter.
This Cuisinart waffle maker is not only great for making waffles, it can cook bacon, and hash browns in minutes, and there's minimul clean up.
Portable Clothes Steamer
Steaming clothes is so much easier than getting out the ironing board and iron. A portable steamer
 is the way to go and will keep those dresses, suits, and button-downs looking sharp when your college student has a job interview! (fingers crossed)
Soap Dispenser
A touchless soap dispenser
 is so much nicer than a slippery bar of soap. You can choose how much soap you want to come out, and the stainless steel finish will look great in any bathroom or kitchen.
Cotton Throw
Throws are a must when you want a house to feel like a home. These blankets
 come in a variety of colors and are cotton for easy washing. They are one of our favorite gifts under $50.
Coat Rack
Apartments, especially college apartments, can lack storage. This coat rack
also has storage underneath for shoes and bags.
Storage Ottoman
This ottoman
that doubles as a storage chest will be great for keeping clutter hidden. It can also be used as extra seating and comes in a variety of colors.
Candles can make any place smell nice and create a great atmosphere. But they can definitely be expensive and something your young adult may not indulge in on a regular basis. Chesapeake Bay Candles
 are my favorite with their nice, light scents.
Picture Frames
Frames are the perfect way to personalize any space.This 10 piece set of frames
 is the perfect way to get their collection of pictures started.
Throw Pillow
Pillows add personality to any sofa or bed. I love the fun designs on these pillow covers
.
Rugs
There is nothing like a rug to warm up a new space and a first apartment is sure to need at least a few. The neutral patterns in this grey rug
will go with any style of furniture and it is extra durable.
Tupperware Set
Everyone needs at least a few pieces to store leftovers. These containers
are also perfect for bringing lunch into work if your student has a part-time job. These are so much nicer than mismatched tops and bottoms and are very practical gifts under $50.
Laundry Hamper
There is going to be laundry regardless, and everyone needs a place to store the dirty stuff. Whether your kids have a laundry room in their apartment building or have to go to the local laundry mat, they will need a sturdy laundry hamper
 that won't take up too much room.
Microfiber Mop
So much easier than an old-fashioned mop,  a swifter-type floor cleaner
 is a great go-to when the floors needs a good scrub, wipe down or dry mop.
Wake-up Light Alarm Clock
One of the best-sellers for the holidays, this alarm clock
 by Phillips will gradually increase the light in your kid's room to simulate the sunrise during the thirty minutes before they need to get out of bed.  It also serves as bedside illumination for reading which is pretty perfect.
A few ideas over $50
While we tried to focus on gifts under $50, we found a few more things that were a bit more expensive:
Canister Set
Stainless steel containers for storing things like flour, sugar, coffee, and oats can make life so much easier. Even if your young adult isn't a huge cook, these canisters
will keep ingredients fresh, and they come with measuring cups.
NutriBullet Blender/Mixer System
NutriBullet
 is perfect for blending up healthy fruits and vegetables for a quick smoothie, soup, salad dressings, sauces and more.
The incredibly popular Instant Pot now comes in a mini-3 Qt model, perfect when your college student is just cooking for one. 
Instant Pots
 are a must have for every home. It's a Crock-pot, pressure cooker, steamer, warmer and more. Whether you are cooking for one or ten, it makes you feel like a Master Chef.
Related:
Awesome and Super-Popular Holiday Gifts for Him Holiday Gifts for Her That She Will Love 
Trendy Gift Ideas for the Holidays: Your Kids Will Love These  
Holiday Gifts for Teens: Fun, Popular and Practical
Holiday Gifts for College Students They Will Use Every Day 
Best Gifts For the Holidays that Are Just for Fun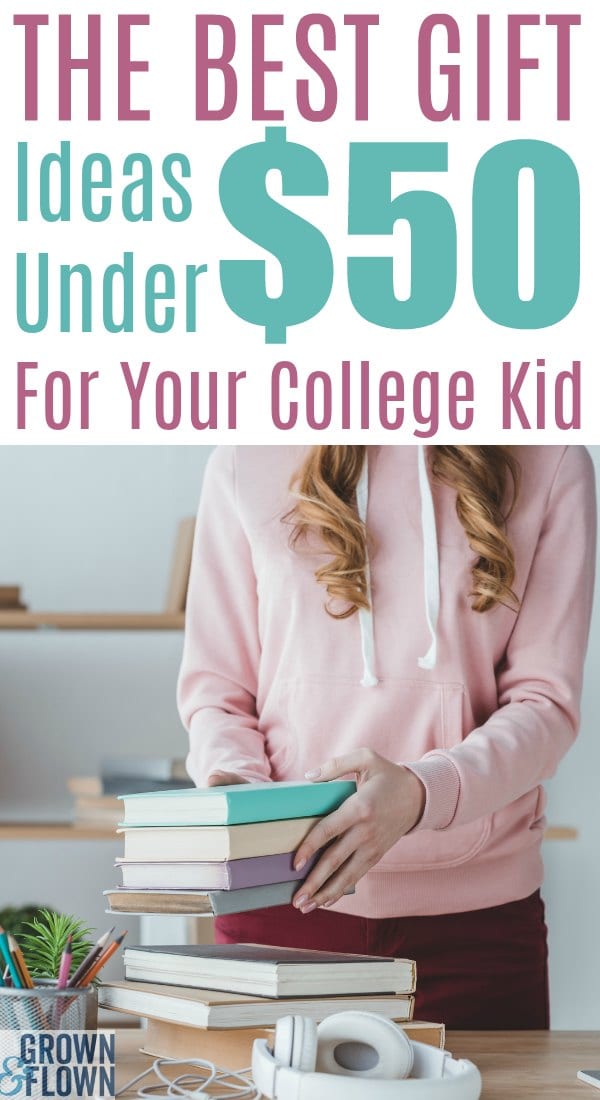 SaveSave
SaveSave
SaveSave
SaveSave
SaveSave
SaveSave
SaveSave
SaveSave
SaveSave
SaveSave
SaveSave
SaveSave
SaveSave
SaveSaveSaveSave
SaveSave
SaveSave
SaveSave
SaveSaveSaveSaveSaveSave
SaveSave
SaveSave
SaveSave
SaveSaveSaveSave
SaveSave
SaveSave
SaveSave
SaveSave
SaveSaveSaveSaveSaveSave
SaveSaveSaveSaveSaveSave
SaveSave
SaveSave
SaveSave