I remember moving into my first apartment like it was yesterday. It was fun to buy food and stock my refrigerator, but we all know after paying rent, a security deposit and utilities, there isn't much left over when you are just starting out. We want our kids to succeed by being independent, but it's nice to give them a boost. These holiday gifts under $50 for college kids and other young adults will make their dorms or first apartments feel much more like home.
We receive small amounts of compensation from purchases made through some of the links on this page. Thanks! 
Holiday Gifts Under $50 for College Kids and Teens
Having a plush throw blanket to wrap up in will make this a prized holiday gift. It's available in four sizes and more than a dozen colors.
Custom Handwritten Recipe Engraved Cutting Board
Find your son or daughter's favorite cookie recipe, the chocolate chip or brownies that you sent them in that first college care package, and have it engraved on a wooden cutting board. The handwritten recipe engraving is free. We love this sentimental – and practical – reminder of home!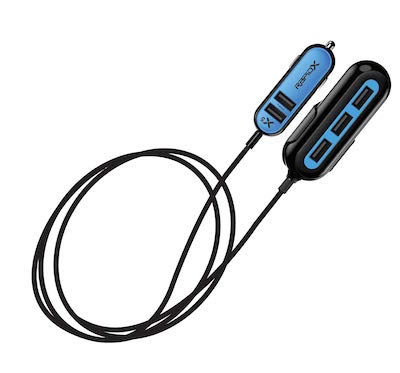 No one wants a dead phone and, for teens and college students who drive themselves to and from school and work, having a car charger is an efficient way to keep a battery fully charged. We love this one because there is room to charge five devices at once, super fast.
Belkin Wireless Charging Pad

Belkin is a leader in charging technology and they have excellent devices that are designed to work extremely well with Apple products. This pad will charge iPhone model 8 and later in record time. Led light indicates when it is fully charged. Also compatible with other Qi-enabled devices from Samsung, LG, Sony and more.
YETI Officially Licensed Collegiate Series Rambler

If you've not yet experienced the amazing heat-keeping capabilities of a YETI mug, NOW is the time to do so. Your young adult can make an oversized coffee at home and skip the expensive Starbucks on the way to work. Same is true of cold drinks, if they prefer cold brew or an iced coffee instead. Now, check to see if your son or daughter's alma mater is listed on the drop down menu to order one they will love.
CHILLBO SHWAGGINS Inflatable Air Sofa

How fun does this look to you? And how excited will your grown kid be when they open one of these inflatable sofas? Unlike other inflatables, this one does not need a pump but fills up when you wave it in the air. Lightweight and easy to store, this is perfect when extra seating, and lounging, is called for.
Tile Sport – Key Finder. Phone Finder. Anything Finder

It is so easy to misplace keys, a phone, a bag and now Tile, the ingenious tracking device company, has created a new model, the Sport, that has a 200 ft. range –  twice the current range and an even louder tone.  Waterproof and durable, the Tile trackers are some of our favorite gifts under $50.

Taking a large bag when you are out and about is not what many of our daughters do. Instead, they grab their phones and go.  Here is an adorable bag that can they can slip their phone into and that has an outside pocket for cash and cards.  It comes in 13 colors so pick her favorite.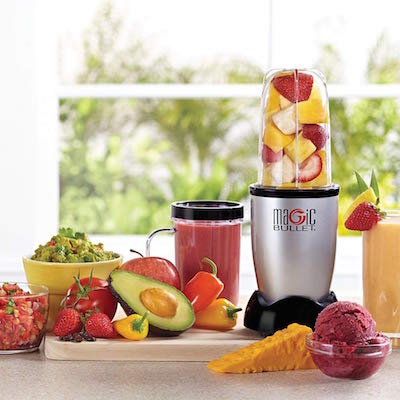 Are your teens big smoothie drinkers?  This is a well-priced and compact blender that they can use to make their favorite green drinks or smoothies and functions, also, as a mixer or chopper for the more advanced cooks.
Hand Held Fabric Steamer

Steaming clothes is so much easier than getting out the ironing board and iron. A portable steamer
 is the way to go and will keep those dresses, suits, and button-downs looking sharp when your college student has a job interview! (fingers crossed)
Wake-up Light Alarm Clock

One of the best-sellers for the holidays, this alarm clock
 by Phillips will gradually increase the light in a bedroom to simulate the sunrise during the thirty minutes before your young adult needs to get out of bed.  It also serves as bedside illumination for reading which is pretty perfect.
Those bulky travel pillow that many people use when flying are great for support but awkward to cary around when you are also hauling a bag and a cup of coffee. Try this lightweight and compact travel support, instead.
Dorm Bean Bag Chair

This comfy chair will be the favorite of anyone who comes to visit your kid in their dorm room. Durable and stain resistant, this may even become the go-to chair for your own student for reading assignments.
Storage Ottoman
This ottoman
that doubles as a storage chest will be great for keeping clutter hidden. It can also be used as extra seating and comes in a variety of colors.
Tupperware Set

Everyone needs at least a few pieces to store leftovers. These containers
are also perfect for bringing lunch into work if your student has a part-time job. These are so much nicer than mismatched tops and bottoms and are very practical gifts under $50.
A few ideas over $50 for holiday gifts for college kids
While we tried to focus on gifts under $50, we found a few more things that were a bit more expensive:
Eagles Nest Outfitters ENO SingleNest Hammock

Hammocks are wildly popular on college campuses and ENO is a top brand.

The incredibly popular Instant Pot now comes in a mini-3 Qt model, perfect when your college student is just cooking for one. 
Instant Pots
 are a must have for every home. It's a Crock-pot, pressure cooker, steamer, warmer and more. Whether you are cooking for one or ten, it makes you feel like a Master Chef.
You Might Also Want to Read: 
Awesome and Super-Popular 2018 Holiday Gifts for Him 
2019 Holiday Gifts for Her That She Will Love 
2019 Holiday Gifts for College Students They Will Use Every Day 
Best Gifts For the 2019 Holidays that Are Just for Fun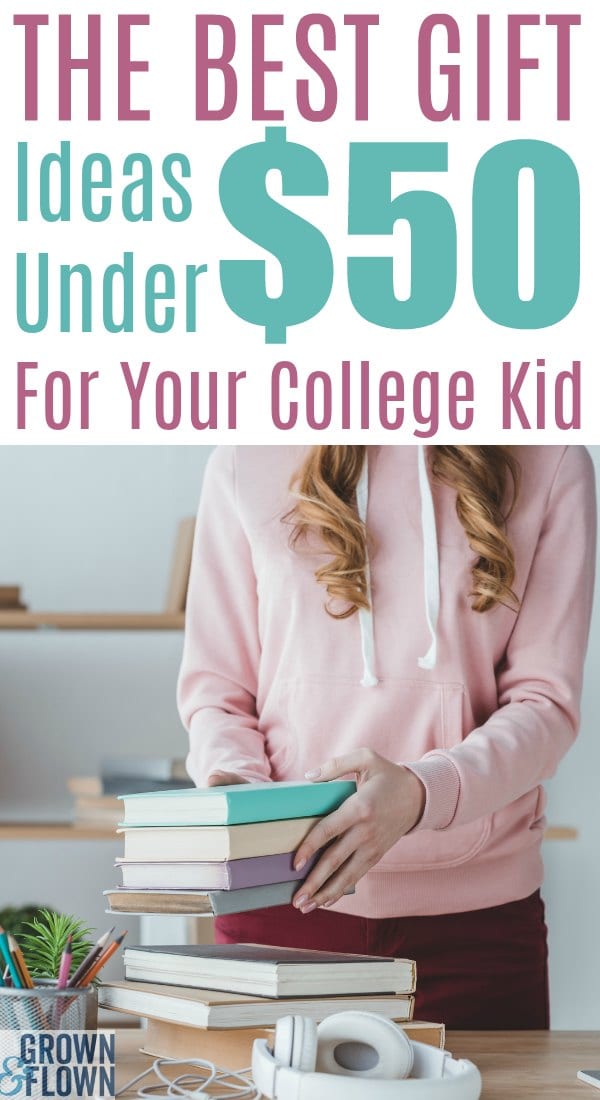 SaveSave
SaveSave
SaveSave
SaveSave
SaveSave
SaveSave
SaveSave
SaveSave
SaveSave
SaveSave
SaveSave
SaveSave
SaveSave
SaveSaveSaveSave
SaveSave
SaveSave
SaveSave
SaveSaveSaveSaveSaveSave
SaveSave
SaveSave
SaveSave
SaveSaveSaveSave
SaveSave
SaveSave
SaveSave
SaveSave
SaveSaveSaveSaveSaveSave
SaveSaveSaveSaveSaveSave
SaveSave
SaveSave
SaveSave