We've found these Cyber Monday specials and will update the list as we see great deals for your teens and college kids today and all day Cyber Monday.
We receive small amounts of compensation from purchases made through some of these links. Prices and availability are subject to change.  
Cyber Monday Deals for Teens
Adidas
30% off of select Adidas items!
Dick's Sporting Goods HydroFlask 
25% off of all HydroFlask products today! We love these for stocking stuffers!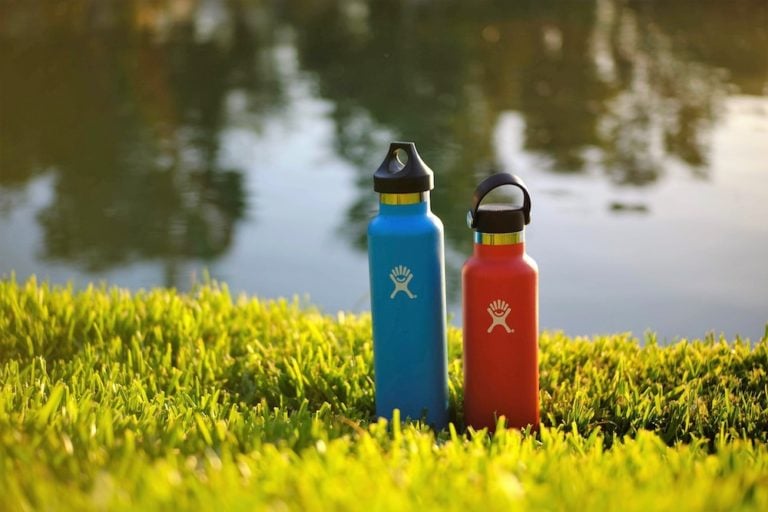 Anthropologie
50% off of many items on sale!
Nordstrom
Great deals on many items, including UGG boots!
Dick's Sporting Goods Collegiate Hoodies
Now, $19.99! This is a great deal for any college sports fan and especially perfect for teens who already know where they're going to college in the fall. We are excited that this great deal is STILL available through Cyber Monday. There are loads of other specials going on at Dick's today and tomorrow.
Allbirds
The pricing on Cyber Monday is not discounted BUT our favorite shoes just came out TODAY with 3 new colors – "Sugar Crash Collection" cake, cobbler, and pie – for women and men. Check out these new colors that are likely to sell out fast.
Nintendo Switch with a $25 Amazon Gift Card
Here's an extra when you buy the super-popular gaming system.
Faherty
Save 25% – We love visiting the Faherty store in NYC's Greenwich Village and think you should take a look at their clothes for guys and girls. This family-owned business has found the sweet spot of comfort with just the right amount of stylish details.  Guys could wear their clothes to lounge in or to work as an intern, something that is hard to find otherwise.
ASUS Chromebook
Save $120 – You don't have to spend a fortune on a computer if you're looking for a basic laptop for your teen (or yourself.) With an Intel Core m3-8100y processor, backlit keyboard, and lightweight design, this is the highest rated computer at a  moderate price. Now, $320.
Herschel Supply Company
Save up to 70% – WOW this is an amazing sale for one of our favorite sites for backpacks, duffels and small toiletries kits. Spend some time looking at all the other things Herschel sells…clothing for men and women and very clever collaborations, too, with MLB, NBA, and our favorite, the Tile tracker.
L.L. Bean
Save 20% on your order – Are you thinking about getting a pair of Bean boots for your son or daughter? The time is NOW to grab a pair of these amazing boots, especially if they are going to school in a snowy climate. While you're at it, shop the site for everyone on your list.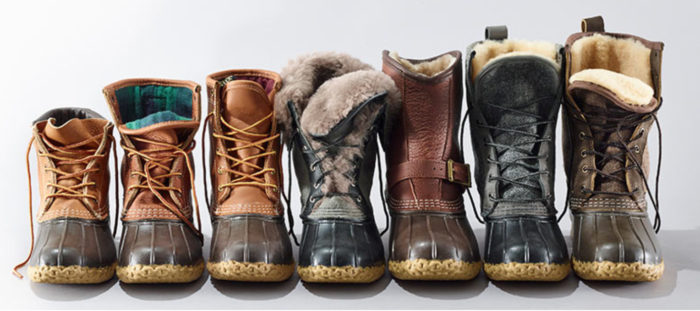 Fanchest
Save 30% – If you have a sports fan in your household, treat them to a box of fan gear for their favorite NCAA, NFL, or NHL team. This is a GREAT gift if your soon-to-be college freshman knows where they will be going to school next fall.
Kendra Scott Jewelry
Save 25-30% site wide. Any young woman on your list will love a piece of jewelry from our favorite designer. Pieces begin at $30.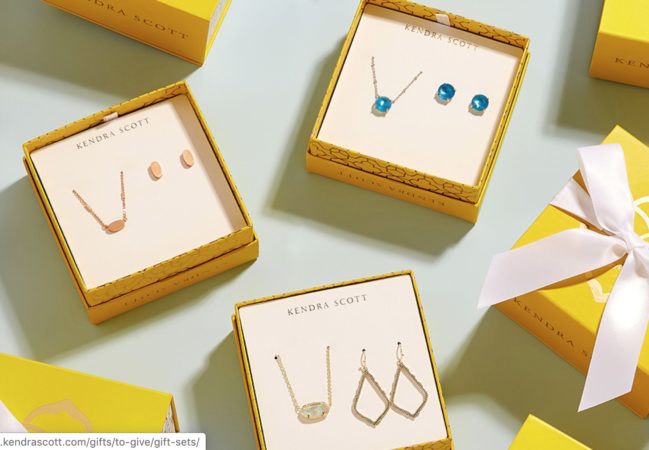 Revlon Styling Brush Hair Dryer
Save $23 on this award-winning, hair styling OBSESSION!
Glossier Skincare Set 
Save up to 35% off on makeup sets and 20% off everything on the site. See why your daughter loves Glossier.
Jack Black Skin Care
Save $4 – We are big fans of these lip balms and think they are great for anyone on your list. See what else is discounted in this excellent skin care line.
Grown and Flown Book
Was the last parenting book you bought What to Expect When You're Expecting? Maybe it's time to treat yourself (or the parent of a pre-teen, teen, or college student) to the Grown and Flown book. Currently the book has an amazing discount with coupon – DO NOT MISS OUT ON THIS PRICE! 
Pura Vida is a favorite jewelry site for the teen and college girls on your list – check out their amazing sale.
Outdoor Voices
Save 25% site wide plus more – We have fallen in love with this wildly popular line of fitness clothing for men and women.  I plan to get my daughter this exercise dress because why not have a little fun when you work out?
Phone charging bank/flashlight
Save $4 – Jackery is one of the top brands for external phone batteries and we like this one with a  built in flashlight. Having a fully charged phone is the best safety tip for teens; adding a flashlight makes this battery bank that much better.
Bose Headphones 
Save $100 – Having a good set of headphones to cancel out roommate noises is a very welcome addition for anyone living in a dorm.
For even more noise control, there is this set, also by Bose (save $70) that comes in black or this pretty rose gold color.
Everlane "Choose What You Pay" Day
Trust us on this one, your sons and daughters will love the clothing you get for them at Everlane. One of our sons wore this all Thanksgiving weekend and he looked great in it.
Apple Watch Series 5
Save $20 – my daughter and I are both big Apple watch fans – we love the fitness tracking function, in particular.
Apple Products on Sale NOW through Dec 2
Save $350 on the Apple MacBook Air. One word about this discount – wow.
If your teens are Apple fans, check out all the technology that is discounted through Cyber Monday here. IPhones, IPads, phone cases, watches, laptops and more.
SPANX is so much more than shapewear.
SPANX Black Friday Sale: 20% OFF SITEWIDE! No exclusions! No coupons needed! Check out the leather leggings and many other ideas in their Holiday Gift Guide
Uniqlo
We shop at Uniqlo stores in NYC and are big fans of how stylish, durable and very well priced all the clothes are at this global phenom. One stop shopping for everyone on your list.
Vineyard Vines
Echo Dot (3rd Gen)
Save $28 – why wait any longer to see how Alexa can become part of your digital life.
Carhartt Men and Women's Clothing 
Save up to 25% on jackets and more.
X Box One S All Digital Console
Save $100 – This bundle includes Xbox One S 1TB All-Digital Edition Console (Disc-free Gaming), wireless controller, 1-Month of Xbox Live Gold, and download codes for Minecraft, Sea of Thieves and Fortnite Battle Royale.
Keurig Mini Coffee Maker 
Save $10 – We fell in love with this mini Keurig for the compact design and the color options – red, black or grey.  This one comes with built-in storage for K-cups and a travel mug, too.
Sonic Bomb Alarm Clock
Save $4 on this alarm clock that will get your heavy-sleeping teen up in the mornings!
See ALL of Grown and Flown 2019 Holiday Gift Guides here