Cyber Monday deals have started now for many retailers and we could not be more thrilled to show you some of the fantastic finds we have for gifts for teens and college students. We will be updating this post all day today and tomorrow, so check back often.
Here are the Black Friday deals we found last week and many great gifts are still being discounted.
Note: We are a reader-supported site and receive compensation for purchases made through some of the links in this post. 
Cyber Monday Deals
Uniqlo has made ultra light down jackets, cardigans, and vests for more than a decade which speaks to their great combination of functionality, style and price points. We love them the different silts and colors.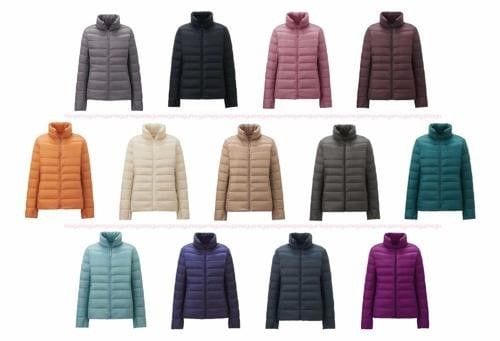 A great deal on an incredibly popular tech device. Save $49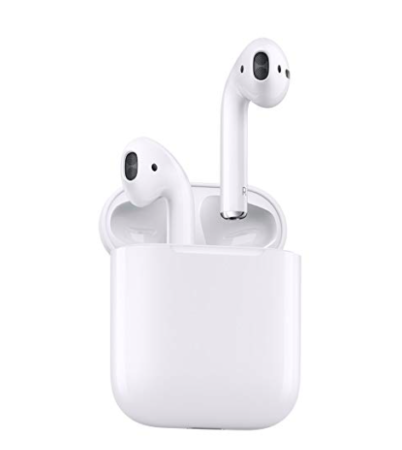 These trendy jewelry pieces are made by artisans all over the world. Create unique combinations of jewelry that feature your daughter's favorite colors. This is THE sale of the year with BOGO – buy one, get one free  – to create unique designs.
Includes expert advice from doctors, educators, college counselors, and mental health professionals. Now – Save $5 when you buy $20 of select items on Amazon.
Charge a phone horizontally or vertically and use it at the same time with this wireless, high-speed stand by industry-leader, Belkin. Save $10
Serious savings at one of our favorite retailers, many items are up to 50% off!!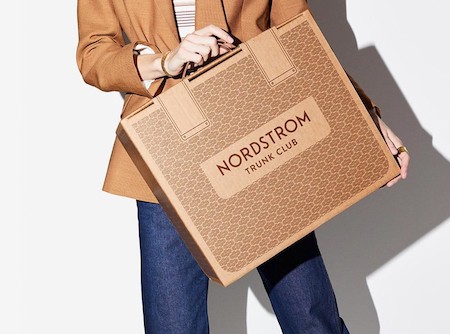 If you have ever wanted to buy a stylish diffuser for essential oils, now is your chance. This one is handcrafted in ceramic and is available in 4 elegant finishes. Save $20
Save 50% on your order and redeem for the full amount of the card. Gift cards will ship within 2-3 business days! Use code CMGIFT

If you have a heavy sleeper at home who you worry about waking up to make an early class, this legendary alarm clock is for you (and them). Multi-sensory wake up with light, sound and bed shakes. Save $43
The Echo Dots have so much functionality that your teen or college student will be amazed at how much they can do with their digital assistant, Alexa. Save $21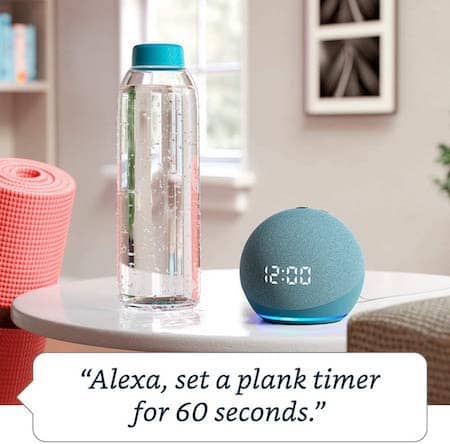 We think these simple bead bracelets are so lovely but when we read about the founder's story and saw how many bracelets he created to honor and contribute to worthy charities, we are even more excited to feature them on this Holiday Gifts for Her list. Use code word GROWNANDFLOWN on checkout as we are Ambassadors. Now save up to 50%
When your teen moves into their first apartment, it is time for a vacuum and this stick one has great features. The Tineco brand is second to Dyson in it's excellent reviews. Save $139

This one is less pricey but also gets solid reviews. Save $31

Both my daughter and son are big fans of Lululemon, not only for their amazingly durable workout gear, but also for apparel that is super-comfortable and put together, too.  Do NOT miss this sale if you are shopping for your Lulu-obsessed teens.
For your college student and sports fan, Fanatics is the go-to site for the very best selection of official licensed clothing, accessories, and great gifts. Now, take 70% off site-wide on t-shirts, hoodies, mom and dad college gear and so much more.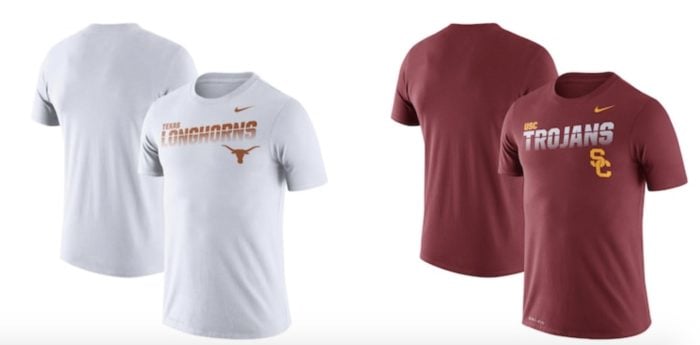 If you are looking for holiday cards, luxe gifts, limited edition fine art, puzzles, photo pillows or personalized stationery, take advantage of these savings: Holiday cards have FREE custom envelopes & FREE recipient addressing. Enjoy 25% off everything. Plus, FREE shipping. Use code: CM2020 | Ends Tuesday, 12/1 at 9AM PT
This best-selling trio of face mists would be something your teen daughter would love to see under the tree. Save $6
For your budding architect or Lego-enthusiast, the architecture model sets are amazing and on sale. Save $12

With OPI's primer and top coats, your teen will have polish that lasts for much longer than conventional polish typically does. Now, pair it with her favorite OPI polish color (or two) for a wonderful gift.

Another very popular gift in the Grown and Flown community is this amazing berry-flavored sleeping mask to hydrate lips overnight. Save $8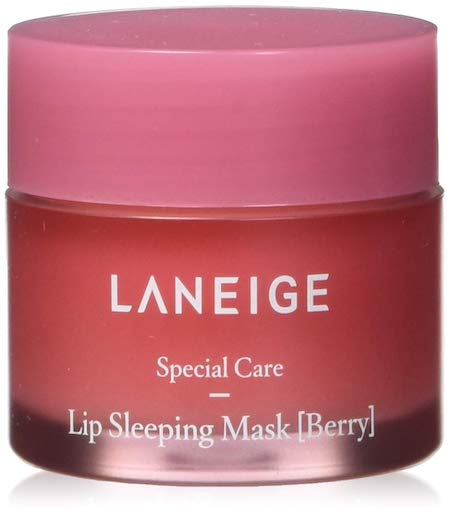 These devices just keep getting better and better. Excellent for reading, listening to a podcast or streaming Netflix…and more. Save $35

In the winter, especially in cold, dry climates, we need a thicker moisturizer for skin and lips.  Glossier has many scents and colors to choose from in their Balm Dotcalm line. Now save 25% on many Glossier products and even more on sets.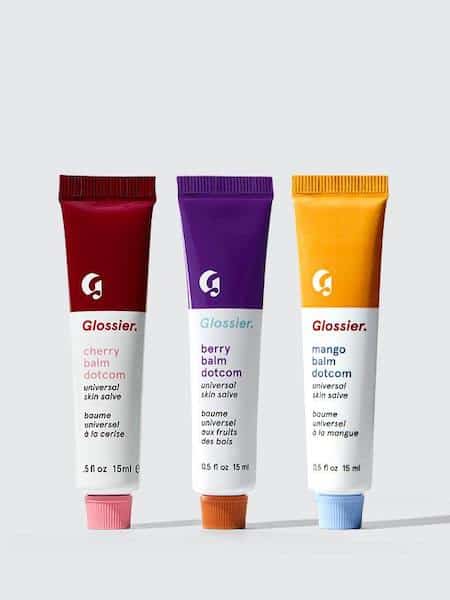 Having the ability to block out noise at home or in a dorm room is a real help to students and Bose makes excellent noise-cancelling ones. Save up to 30%

This durable and waterproof bluetooth speaker gets great reviews for sound quality. Now save $70
One of the most popular gifts for young women, this genius blow dryer has an almost cult-like following among our Grown and Flown community. Save $20
With the biggest sale of the year going on through Cyber Monday, take a look at the wide variety of gorgeous Kendra Scott jewelry. Save 30%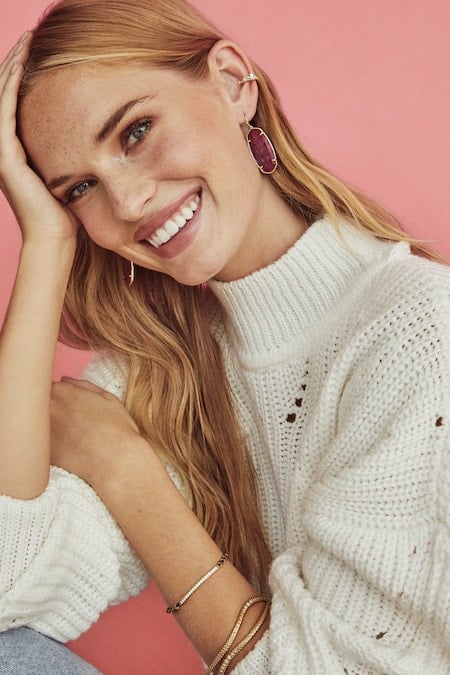 Reading on a lightweight and waterproof Kindle is a game-changer for prolific readers, especially.
Enjoy 15% off of your entire order through 12/1!
We love Tervis Tumblers and think their fan shop is terrific – with Harry Potter, Baby Yoda, collegiate, Star Wars, pro teams and much more.  You can also customize a tumbler, water bottle, or trendy wine tumbler, too. These make great stocking stuffers and are especially nice ways to celebrate your off to college teen (if they already know where they will be in the fall.) Up to 40% off when you buy $50 or more.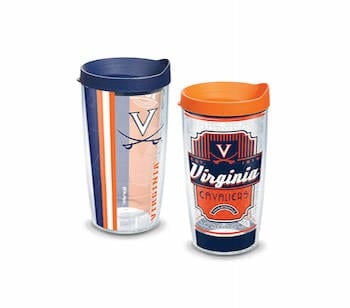 Super-popular this year, these strip lights allow your teen to customize their space with remote-controlled light. Save $9
A top brand in electric toothbrushes, this Phillips set includes a convenient charging travel case which is a great feature for anyone who is on the road (or will be once traveling is safer.)
One great gift idea is to help your teen improve their study at home space with an eye on their needs for a future dorm room or apartment. That means taking a look at practical gifts like bedding, towels, lighting, or a mini-coffee maker.  Bed, Bath & Beyond has great deals on some of our favorite brands.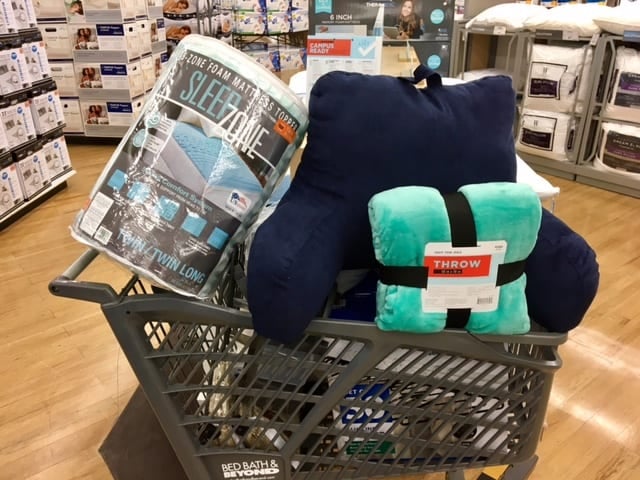 We all want to put our best foot forward when on Zoom calls and this selfie stick with adjustable trip pod works on desktop or on the floor to greatly improve lighting. Save $7
So many sunglasses to choose from but you will never go wrong with classic Ray-Bans. Now save 30%

We love everything about Athleta for girls and women – amazing selection of sizes and styles at affordable prices, especially with 20% off now. How cute is this jumpsuit???
This will be what your teen might live to get them through the winter. Save $5
This is my very favorite lip balm, hands down, and, while it is a super-popular brand for guys, this mildly scented and SPF 25 protection for lips is GREAT for everyone.
I never thought I would enjoy vacuuming but watching the Roomba do it's thing is the ultimate fun way to get the job done. Save up to 34%
Subscription Boxes
Many popular subscription boxes are having Cyber Monday sales. Here are a few we think your teen might enjoy.
I have NEVER seen such an amazing selection of subscription boxes until I discovered Cratejoy. Men, women, young, old…there are theme boxes that make sense for everyone on your list. Take 30% off your purchase with code CYBER30, 11/29-12/1.
Choose this sweet treat box for your teen and receive 50% off your first box with code CM50! Free shipping included.
For your older sons or nephews, Bespoke Post delivers a unique gift box every month. Get a free box (gifts worth over $50) automatically when you spend $45+ or with your first box when you join the club. Your son will receive an email with the contents of the box and has 5 days to skip or switch it. Each box cost $45 and you can choose a gift card to start him off.
We really like the wallets, toiletry bags bags and laptop backpacks that Herschel offers with styles that are as unique as your teen. Amazing sales for Cyber Monday:
Save on everything from
Herschel Supply
$20 off orders of $60+
$40 off orders of $110+
$60 off orders of $140+
If you want to find excellent cookware and holiday decorations, Su La Table is for you. Up to 55% off.
Fossil has loads of gifts on sale, including their 5E smartwatches for men and women. More affordable than Apple watches, they come equipped with some of the same functionality – sleep tracking, fitness features, heart rate monitor and the ability to make phone calls with a tethered Android or iOS phone. Now up to 70% off
Society 6 is a site with unique wall designs, posters, and a wide range of things that your teens or young adults might love for their rooms, dorm rooms or apartments. Now up to 50% off
This could be a thoughtful gift to enhance the space where your son or daughter is studying so they have cold drinks or snacks nearby.  Can also be used as a warmer.
One of the things that has made life easier for our teens and college kids who are doing Zoom classes is having a monitor to use along with their laptops. Staples has them discounted as low as $69.99. Shop the site to see what else might help your student or young adult who is working from home: desks, chairs, lighting, chargers, headphones and more.