Many early Cyber Monday deals are here, and we are thrilled to show you fantastic gift finds for teens and college students. We will update this post throughout today, so check back often.
Here are the Black Friday deals we found last week, and many great gifts are still discounted.
Note: We are a reader-supported site and receive compensation for purchases made through some of the links in this post. 
Prices and availability are subject to change. 
Cyber Monday Deals
These super-popular alarms can easily fit in a backpack or on a keyring. Take off the top, hear a loud alarm, and see a flashing light.
Up to 30% off.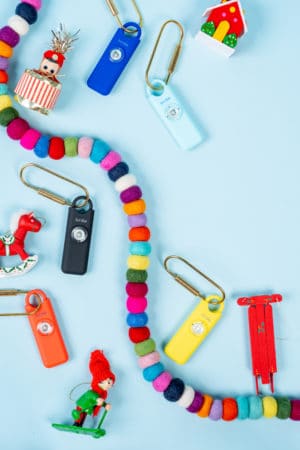 Pottery Barn is having a Warehouse Sale of 70% off, and this is a great time to find bedding, gifts, bean bag chairs, pajamas, and lots of other gifts for your teen. Pottery Barn also has some of the must-haves for off-to-college students.
Here's where you can find more Pottery Barn Teen Christmas gift ideas. 
You may know Bombas for their socks and philanthropy (you buy one, they give one to someone in need.) Now they have soft t-shirts and underwear included in their community gifting program — adorable gift packs for women and men.
Bose headphones are among the most highly regarded, and the Bose 45 Bluetooth headphones are noise canceling (aka "roommate canceling") and are 30% off.
These are more than ear buds and if your teen or college student does not have them, now is the time to buy them. Save 37% on this older generation but still fantastic AirPod.
This is the latest version of the AirPod Pro that has better sound quality and noise cancellation — upgraded features from the basic AirPod above. Save 8%
Quince has flash sales today and tomorrow, and they have some fantastic deals on cashmere gifts for women and men, like this quarter-zip for guys. 
Quince's shipping cutoff for Christmas delivery is Sunday, December 11. Customers must order by 5 pm PST on December 11 to guarantee delivery by December 24.
Clothes are stylish and buttery soft, and it's hard to find their clothes on sale, so hurry. Follow our link to their sale going on right NOW. All their stuff is excellent, but the Align leggings are a favorite.
There are many Tile Bluetooth Tracking Device styles to choose from, but, whatever you do, get at least one to prevent your teen or young adult from losing their keys, wallet, phone…etc. They are compatible with Android and Apple devices, and with the current sale, NOW is the time to buy. Free lost and found stickers while supplies last. 
Grown and Flown readers take an ADDITIONAL 20% off with GNF20 at checkout (a limited-time-only offer, some exclusions apply). 
Pura Vida is a trendy jewelry brand, and today they have a 40% off site-wide sale, plus a free bracelet with purchase. Look at trendy necklaces, bracelets, rings, and earrings — your daughter will love getting Pura Vida this Christmas. 
At these prices, think about these for stocking stuffers, too. 
A crowd favorite-compact, lightweight and bright. Throw it in your purse. 
Save 25%.
The Oodie ("hoodie" without the "h") is a MUST. These wearable blankets from Australia are longer, fluffier, and cuter than the competition. They are worth every penny. Plus, consider the ones you will save if you shop their sale.
Up to $70 Off Adult & Teen Oodies. 
Great for a new apartment or dorm room. Save 19%.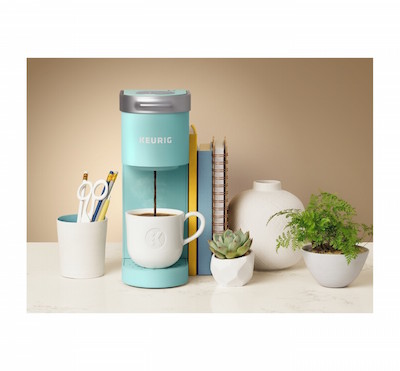 These sneakers are made of synthetic vegan leather and have soft, breathable fabric lining. They are available in black and tan and are great for jeans, shorts, or khakis. Save 31%.


Having a safe place for a cell phone to rest is essential for safe driving. This is a highly rated model. Save 43%.
Throw this in the car or your kid's new apartment. Save 41%. 
Even the stingiest of huggers is no match for All About Vibe's one-of-a-kind pillows (of ANYTHING!) that are customizable, memorable, loveable, huggable, washable, and giftable! 
Save 30% on this comfy, super soft robe with pockets. 
We found this great brand; your kids will love their super-soft apparel (up to 50% off today).
Gifting your teens a new box of personalized note cards is a not-so-subtle way to remind them to thank all the people who have helped them along the way. Or choose a photo with a photo of their best 4-legged bud on it. 
This is also a fantastic time to order holiday cards, and Minted has a gorgeous selection. (It is where we order our Christmas cards from every year.)
Check out Minted's Annual Gifts Event from 12/6-12/11 where customers receive 15% off their gift purchases with code 2022GIFTS.
Levoit makes some of the most highly-rated air purifiers, and this mini version would be perfect for someone living in a dorm or smaller space. Three filters, including a HEPA, clean the air of smoke, allergies, pet dander, odor, and dust. Save 16%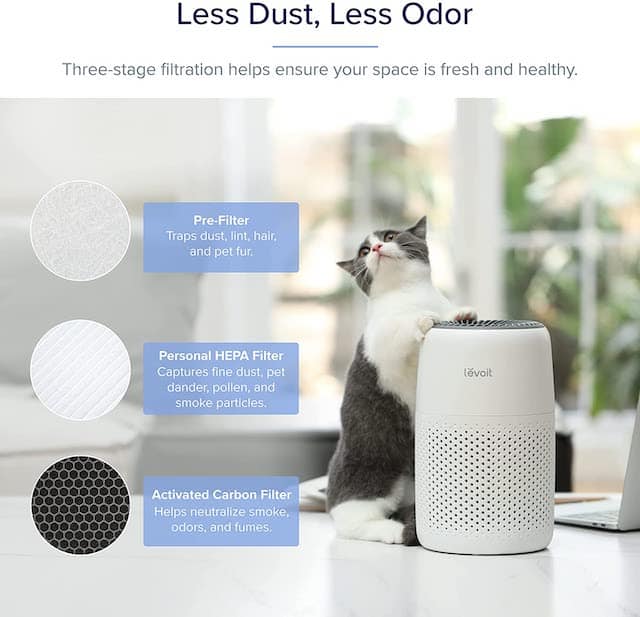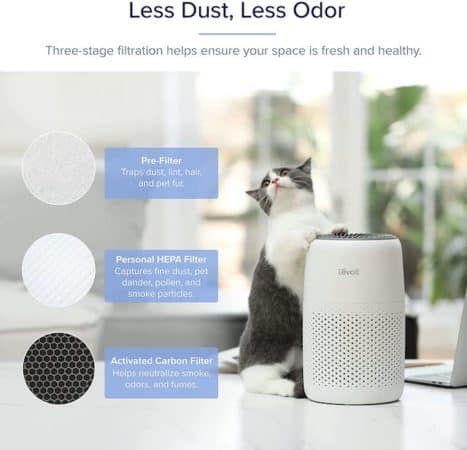 This is the new updated Revlon that everyone wants in the mint color. Save 35%.
Dick's is a one-stop shop for apparel, footwear, sporting goods, and gear. Up to 50% off!
Follow our link to discounts on all of their best-sellers like this Foxy Sherpa Jacket. Hurry because these will sell out — 30% off site-wide. 
This super-popular brand has countless phone case holders, bags, pouches, and accessories that your teens will LOVE, and today, they are giving 10% of their sales to charity.
We love these bracelets and think their collections with Disney, Marvel, Star Wars, and the collegiate line would make a great gift or stocking stuffer. Save 50%.
A college professor created this paper planner when she realized how overwhelmed her students were when they tried to keep up with their assignments, work schedules, and extracurriculars on their phones. This is an excellent time management tool with innovative messages to inspire your student to feel positive and stay organized. 
Save 50% on the planner, bundle, or all accessories for planner that includes December 2022 – August 2023 dates. 
A classic…Many colors available. Save 20%.
These stylish hats come with and without faux fur poms, making them an excellent gift for your daughter or son. They can listen to music or have a conversation wirelessly while keeping warm. Available in 10 colors. Save 28%.
Jump on this fast, as there are limited sizes and colors. If you are looking for slip-on, lace-up, running shoes, socks, or apparel…planet-friendly Allbirds has you covered. Cyber Monday extended. 
Offer: Up to 50% off on never-on-sale styles and colors 
Code: No promo code needed (while supplies last) 
This is THE water bottle that your teens would love to have. No more wasteful disposable water bottles when they have an incredible Hydro Flask one. Lots of great colors and sizes. Save up to 25%.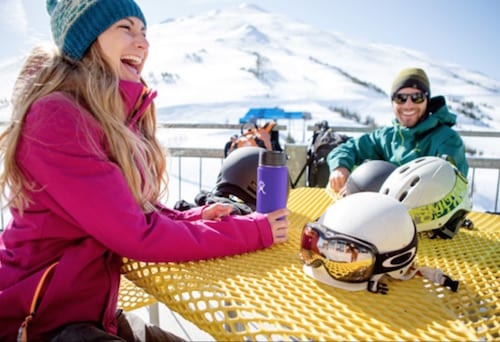 Alexa is ready to help you with just about everything.
Save 33%
We love the selection for women and girls at Athleta and think their range of sizing choices is the best we have seen anywhere. Cyber Monday is over, but there are still many things on sale. 
One of our favorite in-real-life stores and online sites, Nordstrom, offers great deals where you can shop for many people. Save up to 60%.
Nordstrom's shoe department is legendary for its style selection and sizes. These boots caught our eye…
This headset would be a great Christmas gift for teens who love gaming.
Save 45%.
This is a classic shape for a bag that will never go out of style, and we love this pretty blue color. Save 70%.
How cute is this little wristlet? Adorable for your teen daughter. Save70%.
You can find some of your teen's favorite outdoor sports and everyday apparel brands here. Patagonia, The Northface, Marmot, and so many more. Still some discounts available.
Fanatics is the place to shop for officially licensed merchandise for NFL, NCAA, MLB, NBA, NHL, NASCAR, and Soccer if you have a sports-obsessed teen. With over 500 colleges, this is also THE place for Christmas gifts for your college son or daughter. 
65% off site-wide-13 more hours.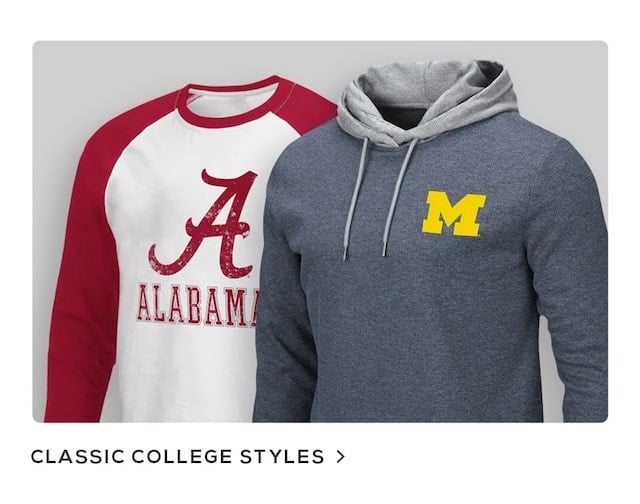 This is a great time to buy your son or daughter a new rain jacket or heavy jacket — they will need them for walking across campus in rainy or cold weather. Columbia Cyber Monday – 50% Off Doorbusters + 25% on Almost Everything + Free Shipping on Everything! Deals end in 13 hours.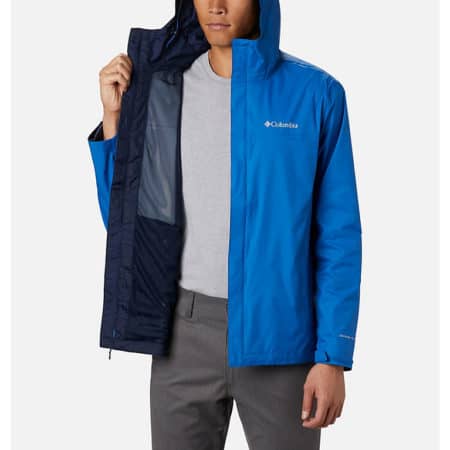 These top-selling rain boots are on sale right now. Stylish and comfortable, there are many styles, both short and tall. Here are gifts for him, her, and everyone in your life. Save 30%.
We love browsing the aisles in the Sur La Table stores and online — so beautiful! Their Cyber Monday sale is a perfect opportunity to help your college student or young adult furnish their new apartment with loads of top brands up to 65% off.
Save 30% with code BB30. Great stocking stuffers. 
Great time to buy one of these fantastic and highly-rated cooking pressure cooker/slow cooker devices. Save 41%.
This is a family gift that everyone would LOVE. We know it's pricey, but one of the ways that some cold drinks taste so amazingly great is when the ice is nugget ice. Save $18%.
The kids love these. Many colors are available. Save 8%.
Throw this in the shower and relax. Save 25%.
More Great Gift Ideas
45 Christmas Gifts Under $50 for College Students and Teens (2022)