What are the holidays without a few, just-for-fun presents for everyone on your list?  Here are our best gift ideas for the holidays for your teens, college kids, and young adults, too.
Note: We receive small amounts of compensation from purchases made through some of the links on this page.
Best Gift Ideas for the Holidays
The Comfy is the original wearable blanket, so your teen can stay warm and cozy wherever they are: watching TV, playing video games, working on their laptop, studying in the dorms, camping, attending a sporting event, and more. Comes in 19 colors.  
Many cars don't have a place for women to leave their purses. The solution: a purse hook for easy hanging on the back of the seat. Now your daughter will not have to leave her bag on the floor. Plus, it can also be used to hang jackets, backpacks, and more. 
If they share a room with a roommate and want to study or read late at night, a reading light is ideal for not keeping their roommate awake with the big light. This reading light offers 3 colors, 6 brightness levels, bendable arms, is rechargeable, and is long-lasting. This can also be used for camping, travel, and more. 
This hooded stadium blanket is waterproof and windproof. It can withstand extreme cold, strong wind and other weather. It will keep your teen warm, comfortable, and dry at all times. It comes in 17 colors and is machine washable.
If your teen loves coffee, they can make the most delicious lattes in the morning with a frother, to make their milk extra creamy. It can also be used for cappuccinos, hot chocolate, matcha, or powdered drinks. 
For a more gentle way to wake up, this sunrise alarm clock offers a sunrise simulation light with 7 natural sounds, gradually from 10% brightness to 100%, 30 minutes before alarm time. It also doubles as a bedside/reading light. Plus, there are many color lights to choose from, including blue, indigo, purple, red, orange, yellow, and green. 

For getting rid of flies or mosquitoes in a dorm or apartment, an electric fly swatter is the best solution. It is compact and lightweight and will kill the bug instantly. It comes with batteries, so it is ready to use. 
For staying warm on those freezing cold days, a heated jacket is ideal. This one has 3 heating levels to generate consistent heat for 9 core body parts, including the neck, back, abdomen, and waist, helping to maintain body warmth, and promotes blood circulation.
Turn tap water into sparkling water in less than 30 seconds with this fizzy drink machine. Intuitive LED lights help measure the level of carbonation from light, medium, or heavy fizz.  
For a more fun and unique way to cook, this rotating tray oven turns continuously to ensure even baking and saves as much as 60% in energy compared to a conventional oven. It is a fast and easy way to bake frozen, homemade, take-and-bake, and deli pizza, but can also be used to cook chicken nuggets, fish fillets, egg rolls, cinnamon rolls, cookies and much more
Nodpod gentle pressure sleep mask has a patented light-blocking design for sleeping. It is bead-filled, machine-washable, and BPA-free. The beaded weight will help your teen to relax and fall asleep easier. 
These rechargeable hand warmers can be used for up to 20 hours, have 3 levels of temperature to meet the needs of various places, and have fast heating up in just 3 seconds. 
For an eggcellent gift, this machine can cook 10 eggs in shells to a hard, medium or soft consistency. It also has a poaching tray with 4-egg capacity and an omelet tray with 3-egg capacity.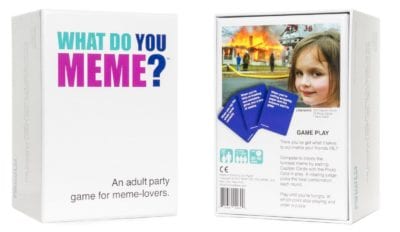 For adult kids only, this card game is a rowdy bit of fun for small or large groups.
How fun is this? It's a movie "scratch off" poster. It lists 100 popular movies of our time and, after your teen watches one of the movies, they can scratch off the box to learn a little bit of trivia about the movie. Perfect for that film buff on your list.
For the baseball fanatics in your home, here is a way to enjoy a favorite sport until opening day next Spring. Beautiful hand-crafted game comes with everything you need (except for the peanuts and crackerjack…)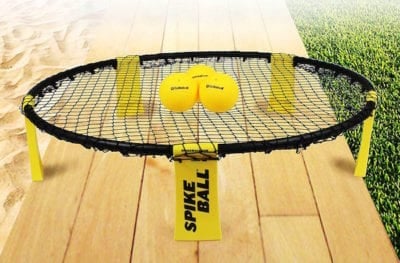 College kids across the country have discovered this lively game. Described as a cross between four-square and volleyball, this is great for cross-training or a super-energized workout.
Board and card games have become super-popular in the teen and young adult crowd and this one, based on the telephone game we all played as kids, looks fun. Great for ages 12+.
Our kids love to play Ping Pong (with and without beer!) but in dorm rooms and small apartments there just isn't room for a full-sized table.  Enter this great idea from Umbra. Two paddles, two balls and a weighted net that can be set up on any size table up to 72 inches wide means that any table becomes a ping pong table.
A back scratcher is a funny gift, yet also SO useful. This one extends to different lengths and has a comfortable cushion-grip handle. It can also be used on pets to give them a comfortable massage. 
You Might Also Want to Read:  Awesome and Super-Popular Holiday Gifts for Him  Holiday Gifts for Her That She Will Love  2019 Holiday Gift Guide: 25 Under $25 for High School and College Kids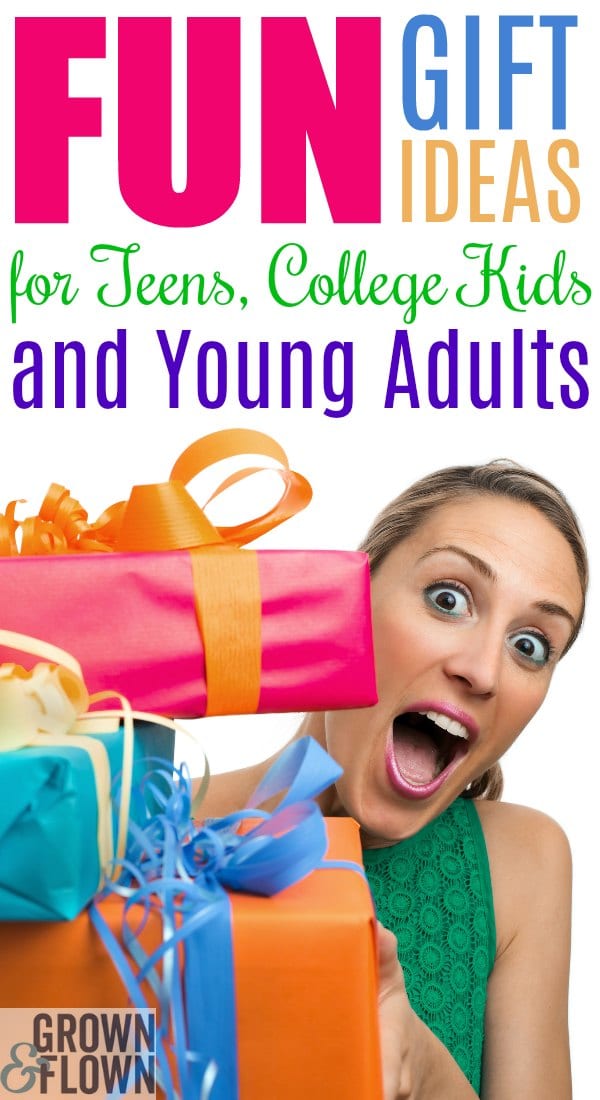 SaveSave SaveSave SaveSave SaveSave SaveSave SaveSave SaveSave SaveSave SaveSave SaveSave SaveSave SaveSave SaveSave SaveSave SaveSave SaveSave SaveSave