Gifts for guys are tough and for my teen and college sons, I often struggle. But here are some great, new, trendy holiday gifts for him – sons, nephews or even the adult men in your life!
We receive small amounts of compensation from purchases made through some of the links on this page which allows us to pay our writers. Thanks! 
NEW! See all of Grown and Flown top picks for holiday and grad gifts in one place. 
Favorite Holiday Gifts for Him 2017
My son loves this steamer that he borrowed from a roommate for graduation and only wishes he had taken one to school with him as freshmen.

MY LATEST VIDEOS
Sonic Alert Alarm Clock
Is your son a heavy sleeper who snoozes through any conventional alarm clock?  Here's one that will get him up and out the door so he never misses an early class, again.
Nintendo Switch
The best features of a home system are now also portable, with this use-at-home or go-anywhere device. In addition to the Nintendo Switch, there's also the Nintendo Switch – Super Mario Odyssey Edition
, both of which are sure to be in high demand as holiday gifts for him this year.
Plantronics Wireless Bluetooth Headphones
Wireless, waterproof, sweat proof, perfect for working out or just walking across campus.
Some guys are simply brutal to shop for which is why we have fallen in love with Bespoke Post.  The founders of this NYC-based start up have curated some of the most interesting gifts for guys we have ever seen and it's all here in one spot.  Pick out a gift for your son, or any of the men in your life, or purchase a subscription series of gift boxes for them.  Themes include"Weekender" for the traveler, "Mangia" for the foodie, "Frost" for your kid who jump started school in cold country, and more.   Finally, here's an option for a gift card so they can choose for themselves.
Fire TV with Alexa Voice Remote
Your college student can watch live TV and hundreds of thousands of movies and TV episodes from Netflix, Hulu, HBO and more (subscriptions fees may apply) with the Fire TV.  New – voice activated remote control.
One of our sons absolutely lives in this jacket during the winter and here is why – it is lightweight, water resistant, pulls on like a sweater and down-filled with makes it super warm. Plus, we love everything about the Best Made Company and bet you will, too.
ENO Eagles Nest Outfitters Hammock
Not just for camping any more. Parents told us their kids loved these hammocks and use them everywhere.
Did you know there there is a surge in popularity in board and card games on campus? Here are the ones our kids tell us they like the most.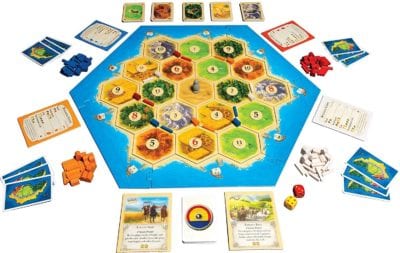 Echo Spot
It pretty much does everything. Honest. Second generation now has a screen which means that, if you buy two, you can video chat with your son at college or in their first apartment.
Sonos Play:1 Compact Wireless Speaker
Small, sleek and  bluetooth enabled. Perfect for streaming sound in a dorm or apartment.
We love these, our kids love these. We include them as holiday gifts for guys but they are great for any family members. If there are little ones in your family, OMG Smallbirds!!
Projector
One of my sons asked for this and I wondered if he would ever use it. EVERY day. He and the guys he lives with on campus use it for games, movies and having a big crowd over to watch a Sunday football game.  Here's a Home Theater Video Projector
 that is super popular.
Here is a mini one: Portable LED Pico Projector
 which is at a much lower price point.  Both are popular holiday gifts for him.
Spikeball 3 Ball Game Set
Walk through any college campus and this is THE game. Fast, furious and always fun. Always a hit.
Virtual Reality
The future is here with virtual reality and here are the two big gaming systems:
Oculus Rift Virtual Reality System
PlayStation VR – Skyrim Bundle
And these are well-priced goggles:
Virtual Reality 3D Glasses
For the devoted fans in your family, there is noting like wearing a favorite jersey on game day.
Vineyard Vines
 One of our favorite gifts for guys is the Shep Shirt but there is so much more and now with a free gift with purchase offer:
Meet 100 People: A How-to Guide to the Career and Life Edge Everyone's Missing
We love this book that teaches kids one of the best job seeking lessons they will ever learn: How to create your own network and why we all need one.
Polaroid Remote Control Camera Drone
Now you can take pictures from a bird's-eye view with your very own drone.
Digital Video Game Downloads
We consulted with our game-obsessed sons to discover the most popular games to download.  Here are their top 9:
Super Mario Odyssey (Nintendo Switch only)
The Legend of Zelda: Breath of the Wild (Nintendo Switch only)
Related:
Best Gift Ideas for the Holidays that are Just for Fun
Holiday Gifts for Her That She Will Love 
Trendy Gift Ideas for the Holidays: Your Kids Will Love These  
Holiday Gifts for Teens: Fun, Popular and Practical
Holiday Gifts for College Students They Will Use Every Day 
SaveSave
SaveSave
SaveSave
SaveSave
SaveSave
SaveSave
SaveSave
SaveSave
SaveSave
SaveSave
SaveSaveSaveSave
SaveSave
SaveSaveSaveSaveSaveSave
SaveSave
SaveSave
SaveSave
SaveSave
SaveSave
SaveSave
SaveSave
SaveSave
SaveSave
SaveSave
SaveSave
SaveSave
SaveSave
SaveSave
SaveSave
SaveSave
SaveSave
SaveSave
SaveSave
SaveSaveSaveSave
SaveSave
SaveSave
SaveSave
SaveSave
SaveSave
SaveSave
SaveSave
SaveSave
SaveSave