Gifts for guys are tough and for my teen and college sons, I often struggle. But here are some great, new, trendy 2018 holiday gifts for him – sons, nephews or even the adult men in your life!


We receive small amounts of compensation from purchases made through some of the links on this page. Thanks!
Favorite 2018 Holiday Gifts for Him
Fortnite Monopoly
Is your son an avid Fortnite player? Does he love board games, too? this may be his very favorite gift this holiday.

Herschel Supply Co. Men's Wallet

If your son prefers to keep his ID and credit cards in a slim card case wallet, this is one for him. We love the Herschel brand and like this one in either navy or black. It is well-priced and has a bonus feature- it is RFID (radio frequency ID) blocking for extra protection.
Project Repat Twin Size Custom T-Shirt Quilt Voucher
If you want to give your teen a voucher for a twin size Project Repat T-shirt quilt, here's where you can buy it on Amazon. After the holidays you can go through that stack of t-shirts, together, to make his custom t-shirt quilt that will be a sentimental and practical blanket he can take with him to college. Pay $89.99 (regular price $109.99).
Faherty Vest
Our sons are all big fans of vests and there is no surprise why – they are among the most versatile parts of a guy's wardrobe – they add warmth, can be used in sporty or dressy settings, and look great over a sweater or under a heavy jacket in frigid temps. Faherty, founded by twin brothers Mike and Alex Faherty, is a newer brand that is growing in popularity. This reversible vest, with nylon on one side and wool on the other, is one of their best-sellers.
For a limited time: Spend $350, get a free Adirondack blanket, $500 for a free Sherpa blanket (while supplies last, no code needed)
Allbirds
We love these shoes, our four sons and daughters (two families) love these, too. We include them as holiday gifts for guys but they are great for any family members.
Our
Wireless Earbuds
With bluetooth technology, these Enacfire earbuds eliminate the need to use wires to connect to a phone or source of music from as far away as 33 feet. They have HD stereo audio and produce at a sound output to recommended health standards. This is a hot new holiday gift for him this year.
Everlane Cashmere Sweaters
One of our sons wore this sweater over the Thanksgiving holidays and looked great in it (I know, I am biased!) They come in a dozen different colors, are incredibly soft and well-priced, especially for a cashmere sweater of this fine quality.
MVMT Watches
Is your son thinking of a watch for Christmas? These watches have a perfect blend of classic style with very modern touches, hitting the right balance of trendy and traditional at an attractive price point.
Handheld Steamer
My son loves this steamer that he borrowed from a roommate for graduation and only wishes he had taken one to school with him as freshmen. There is no need for an ironing board and iron (would he use them, anyway?) with this compact device.
Sock of the Month Club – Foot Cardigan
Is your son a bit of a sock enthusiast? Or, does one sock emerge from the dryer missing it's partner on a fairly regular basis? This subscription service will send him a new pair of socks – check out the very whimsical patterns – every month.
Sonic Alert Bomb Clock

Is your son a heavy sleeper who snoozes through conventional alarm clocks? Here's one that will get him up and out the door so he never misses an early class, again. Loud sound, flashing lights and bed shaking capability is the ULTIMATE way to get him out of bed.
Harry's Shave Kit
One unexpected expense for guys away at college is buying razor blades, especially if YOU have been the one to do the shopping for him. Harry's solves the problem by sending them a razor, shave gel and replacement blades at a frequency that matches how often your son shaves. Harry's now has face wash, body wash, lotion and some cute accessories to consider for the holidays.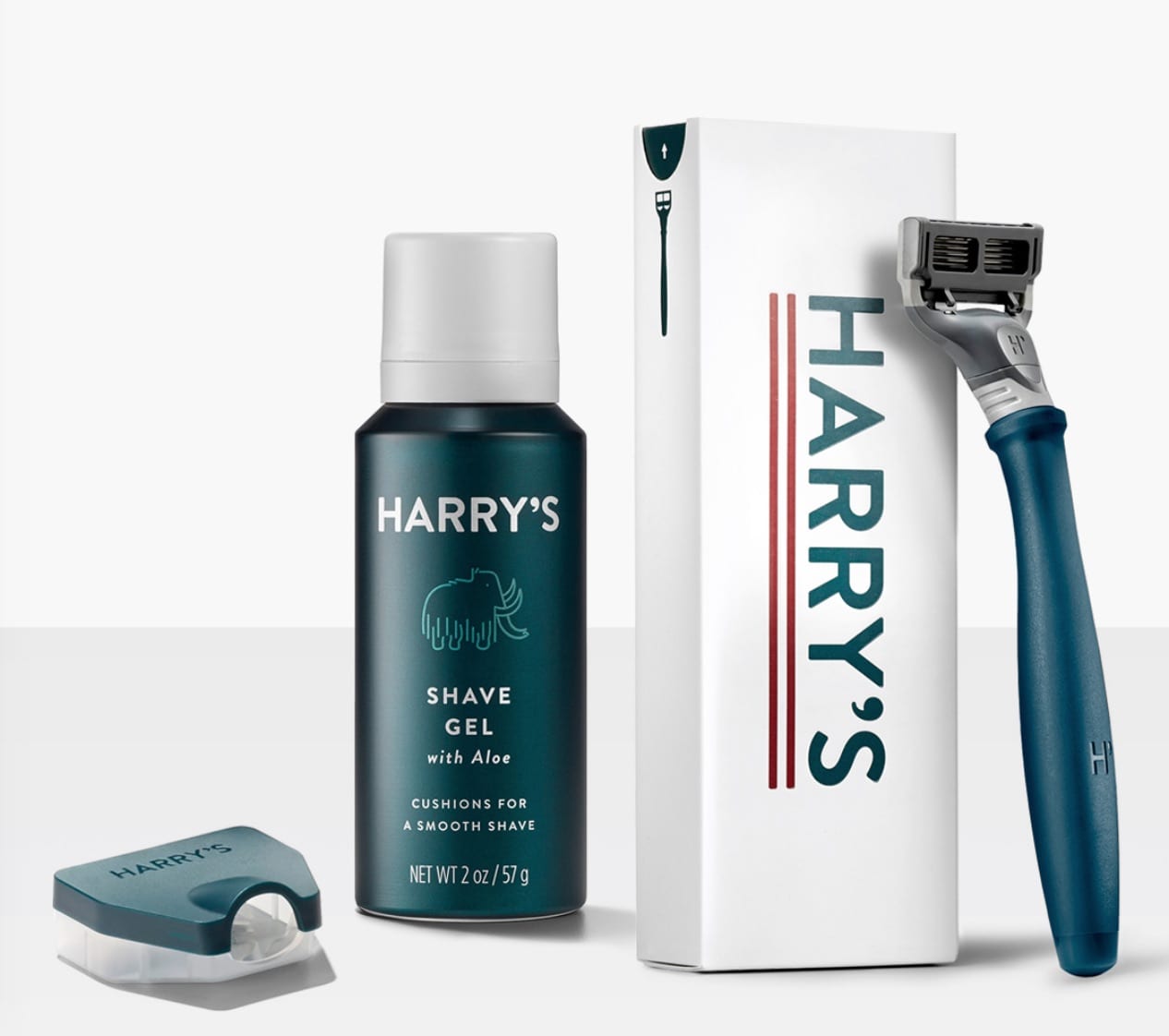 Favorite Team Gear
Does your son live, breathe, and eat his college team 0r one in the NFL, NHL, NBA, or MLB? He will be thrilled when he opens this Fanchest box under the tree to discover loads of great gear from his favorite team. NEW OFFER – take 20% off with code HOLIDAY20 – THROUGH 12/24
Card case

These thin leather cases will keep all your grown kids' important credit and ID cards in one case. They are available in many colors of leather cork, as well.
The best features of a home system are now also portable, with this use-at-home or go-anywhere device. In addition to the Nintendo Switch, there's also the Nintendo Switch – Super Mario Odyssey Edition
, both of which are sure to be in high demand as holiday gifts for him this year.
Fire TV Stick 4K with all-new Alexa Voice Remote

Your college student can watch live TV and hundreds of thousands of movies and TV episodes from Netflix, Hulu, HBO and more (subscriptions fees may apply) with the Fire TV. New – voice activated remote control.
Couch Arm Table
Space in college and first apartments is at a premium and often there's not room for side tables or a coffee table large enough for drinks, snacks, and a place for feet! This ingenious "couch arm table" solves the problem by providing a round or rectangular table that grips the arm of a couch (up to 15″ wide) in any style.
Egg-on-a-Bagel Maker
Having time to make a hot breakfast is not something that may college kids make time for, especially if they are out the door early for class. This ceramic dish makes cooking an egg in the shape of a bagel a snap. Wisk a couple of eggs, cook for 60 seconds and pop onto a bagel, then run.
ENO Eagles Nest Outfitters Hammock

Not just for camping any more. Parents told us their kids loved these hammocks and use them everywhere.
J.Crew Mercantile Men's Joggers

Having a new pair of sweats to lounge around in at the dorm in will be something your son we be happy to have now that it has turned colder on many college campuses. We are excited to see that J.Crew has a site on Amazon where you can get these joggers along with lots of other J.Crew classics.
LL Bean Boot
Guys who go to college in snowy climates need a boot and the LL Bean duck boot is durable and very popular everywhere. This is the one boot they will wear when the weather turns bad.
Board and Card Games
Did you know there there is a surge in popularity in board and card games on campus? Here are the ones our kids tell us they like the most including Catan (below).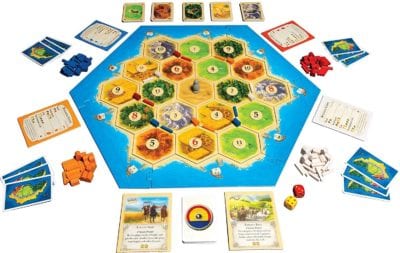 Vineyard Vines
One of our favorite gifts for guys is the Vineyard Vines Shep Shirt but the dress shirts, belts, and vests also make great holiday gifts for guys. Plus, there are many items that you can personalize in Vineyard Vine's Collegiate Shop which makes each of these gifts of clothing truly special. noon Thursday 12/20 through Friday 12/21 at noon: Free next day shipping on orders over $250
Promo code: SANTA18
Projector

One of my sons asked for this and I wondered if he would ever use it. EVERY day. He and the guys he lives with on campus use it for games, movies and having a big crowd over to watch a Sunday football game. Here's a Home Theater Video Projector
that is super popular.

Here is a mini one: Portable LED Pico Projector
which is at a much lower price point. Both are popular holiday gifts for him.
Spikeball 3 Ball Game Set

Walk through any college campus and this is THE game. Fast, furious and always fun. Always a hit.
Virtual Reality
The future is here with virtual reality and here are the two big gaming systems:
Oculus Rift Virtual Reality System

And these are well-priced goggles:
Virtual Reality 3D Glasses
Meet 100 People: A How-to Guide to the Career and Life Edge Everyone's Missing

We love this book that teaches kids one of the best job seeking lessons they will ever learn: How to create your own network and why we all need one. Buy the paperback version here.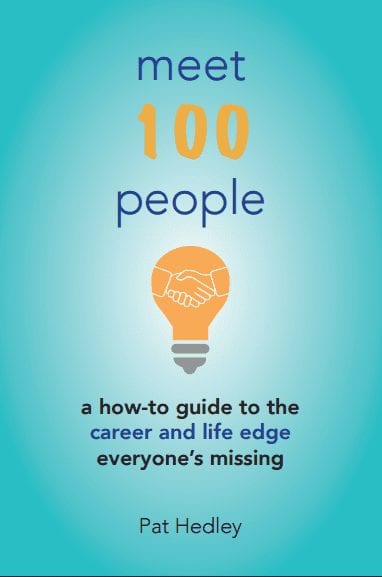 Related:
Holiday Gifts for Her That She Will Love
Holiday Gifts for College Students They Will Use Every Day
SaveSave
SaveSave
SaveSave
SaveSave
SaveSave
SaveSave
SaveSave
SaveSave
SaveSave
SaveSave
SaveSaveSaveSave
SaveSave
SaveSaveSaveSaveSaveSave
SaveSave
SaveSave
SaveSave
SaveSave
SaveSave
SaveSave
SaveSave
SaveSave
SaveSave
SaveSave
SaveSave
SaveSave
SaveSave
SaveSave
SaveSave
SaveSave
SaveSave
SaveSave
SaveSave
SaveSaveSaveSave
SaveSave
SaveSave
SaveSave
SaveSave
SaveSave
SaveSave
SaveSave
SaveSave
SaveSave
SaveSave
SaveSaveSaveSave
SaveSave
SaveSaveSaveSave