Gifts for guys can be challenging and I often struggle thinking of what to buy my son.  But here are some great, new, trendy 2019 holiday gifts for him – sons, nephews or even the adult men in your life!
We receive small amounts of compensation from purchases made through some of the links on this page. Thanks! 
Favorite 2019 Holiday Gifts for Him
Sony Bluetooth Speaker 
This compact portable bluetooth speaker comes with extra bass for a deeper sound quality. It also has a strap for hanging, is waterproof and comes in six colors. This is one of Oprah's Favorites for 2019!

Madden NFL 20
Another year, another Madden NFL video game. If your son is a devoted Madden fan, he will love this version of the game that was released last August.
Carhartt Hat
Carhartt knit caps may be the one hat that your son would actually agree to wear on a brutally cold winter day.They are available in dozens of colors so look for one that reminds him of his favorite team or college.
Carhartt Jacket
If he is a fan of the iconic Carhartt rugged brand, your son might also love this barn jacket. It comes in three colors but we are especially fond of the one in "Carhartt brown."
Apple AirPods (Latest model) We are hearing that this is THE #1 gift for teens for the 2019 holiday.  Apple AirPods will let them listen to music, have conversations and ask Siri questions wirelessly. The AirPods charge in the case and hold a battery life for up to 5 hours.
Silicone AirPods Case Cover Don't forget to add a protective case cover like this one, available in many colors, that will help keep the case (and AirPods inside) from being scratched or damaged.
Norelco Face and Body Trimmer and Shaver
This one grooming tool can trim, edge and shave any length of hair – on the face or body. It comes with a selection of blades, can be used dry or wet, without or without foam. Rechargable.
High Speed External Phone Charger
There is nothing more frustrating than having a phone die, especially when there are no easy ways to charge it before you return home. This lightweight portable charging device will get your teen's phone charged up with super fast speed. It holds 3.5 iPhone charges so he will never be able to use the excuse that his phone died, again.
Herschel Backpack
We have been fans of the Herschel brand for many years and this backpack is one of their best-sellers. It is large enough to hold many heavy books or to be used for overnights. There are several handy compartments including a tech-safe padded sleeve, lined with fleece, that fits laptops up to 15".
Allbirds Shoes
We love these shoes, our five kids and two husbands love these, too. We include them as holiday gifts for guys but they are great for any family and friends on your list. Available in several styles – pull on, lace up, or boot – and loads of color combinations. New- the water resistant lace up is a great option for anyone who lives in a wet climate.
Wireless Earbuds
With bluetooth technology, wireless earbuds eliminate the need to use wires to connect to a phone or source of music. These earbuds, by Jabra, get high marks from reviewers and are the hot tech gift for the holidays.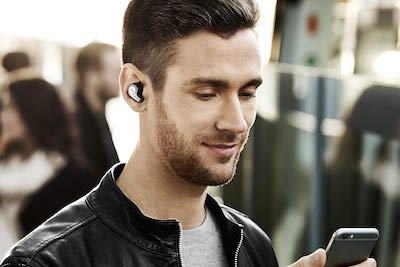 If you're a boy mom, or you have one one your holiday list, check out the Grown and Flown book, perfect for anyone parenting a teen.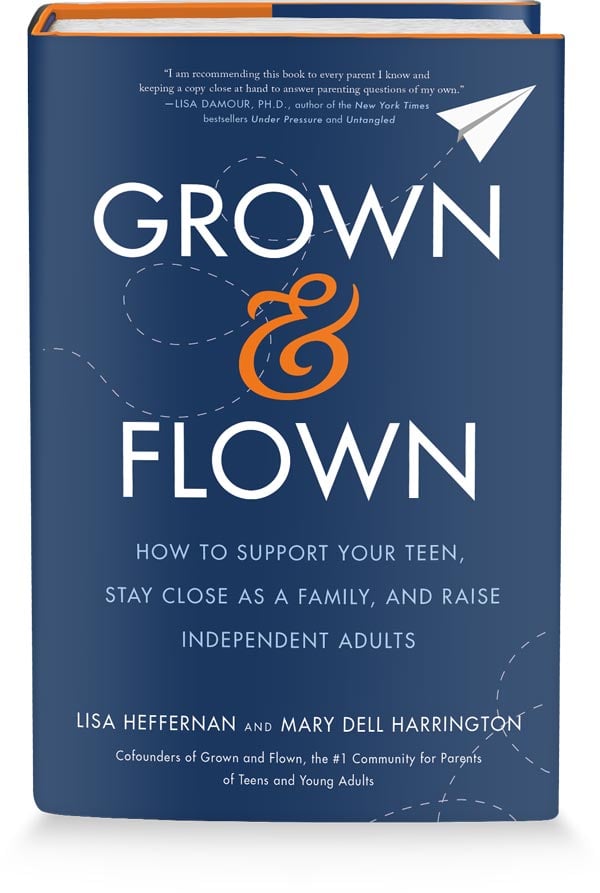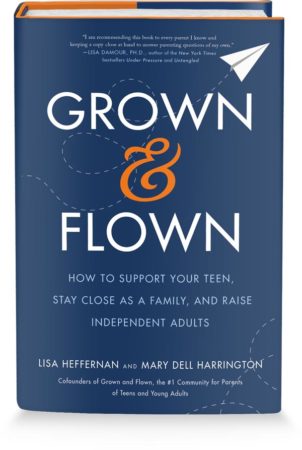 Everlane Cashmere Sweaters
One of our sons practically lives in his Everlane sweater and it always looks great on him (I know, I am biased!) They come in a dozen different colors, are incredibly soft and well-priced, especially for a cashmere sweater of this fine quality.  Check out all the men's clothes here:
Occulus Virtual Reality Headset (2019) 
Virtual reality gaming has taken a giant leap forward with the newest system by Occulus, released earlier this year.
Here is the Occulus Headset if you are just looking for it:
MVMT Watches
Is your son thinking of a watch for Christmas? These watches have a perfect blend of classic style with very modern touches, hitting the right balance of trendy and traditional at an attractive price point.
Handheld Steamer
My son loves this steamer that he borrowed from a roommate for graduation and only wishes he had taken one to school with him as freshmen. There is no need for an ironing board and iron (would he use them, anyway?) with this compact device.
Sonic Alert Bomb Clock

Is your son a heavy sleeper who snoozes through conventional alarm clocks?  Here's one that will get him up and out the door so he never misses an early class, again. Loud sound, flashing lights and bed shaking capability is the ULTIMATE way to get him out of bed.
Harry's Shave Kit
One unexpected expense for guys away at college is buying razor blades, especially if YOU have been the one to do the shopping for him.  Harry's solves the problem by sending them a razor, shave gel and replacement blades at a frequency that matches how often your son shaves.  Harry's now has face wash, body wash, lotion and some cute accessories to consider for the holidays.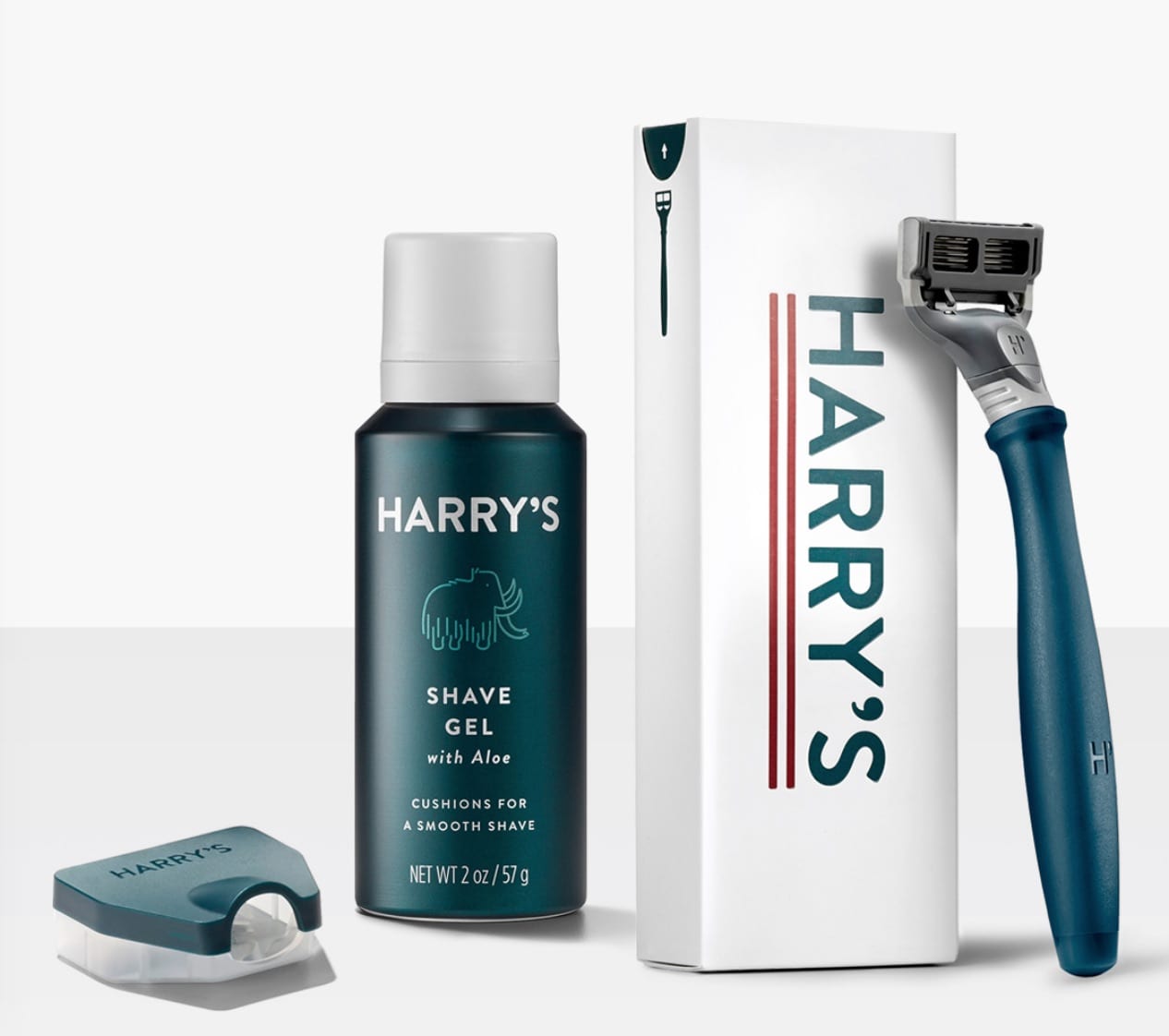 Favorite Team Gear
Does your son live, breathe, and eat his college team 0r one in the NFL, NHL, NBA, or MLB? He will be thrilled when he opens this Fanchest box under the tree to discover loads of great gear from his favorite team.
Card case 

These thin leather cases will keep all your grown kids' important credit and ID cards in one case. They are available in many colors of leather cork, as well.
Nintendo Switch Lite
For your game-loving son, this this new handheld Nintendo is small and lightweight and is compatible with all physical and digital Nintendo Switch games that support handheld mode.  

Fire TV Stick with Alexa Voice Remote
 (Second Gen, 2019)
Your teen can watch live TV and hundreds of thousands of movies and TV episodes from Netflix, Hulu, HBO, Disney + and more (subscriptions fees may apply) with the Fire TV. Amazon Prime members get unlimited access to thousands of movies and TV episodes. This is the #1 best-selling streaming media player
ENO Eagles Nest Outfitters Hammock

Not just for camping any more. Parents told us their kids loved these hammocks and use them on campus.
J.Crew Mercantile Men's Joggers 

Having a new pair of  sweats to lounge around in at the dorm in will be something your son we be happy to have now that it has turned colder on many college campuses. We are excited to see that J.Crew has a site on Amazon where you can get these joggers along with lots of other J.Crew classics.
LL Bean Boot
Guys who go to college in snowy climates need a boot and the LL Bean duck boot is durable and very popular everywhere. This is the one boot they will wear when the weather turns bad.
Board and Card Games
Did you know there there is a surge in popularity in board and card games on campus? Here are the ones our kids tell us they like the most including Catan (below).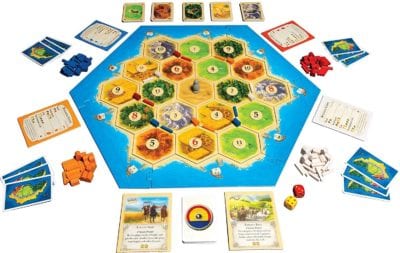 Vineyard Vines
 One of our favorite gifts for guys is the Vineyard Vines Shep Shirt but the dress shirts, belts, and vests also make great holiday gifts for guys. Plus, there are many items that you can personalize in Vineyard Vine's Collegiate Shop which makes each of these gifts of clothing truly special.
Projector

One of my sons asked for this and I wondered if he would ever use it. EVERY day. He and the guys he lives with on campus use it for games, movies and having a big crowd over to watch a Sunday football game. Here's a Home Theater Video Projector
that is the upgraded model from one of last year's most popular versions.
Spikeball 3 Ball Game Set

Walk through any college campus and this is THE game. Fast, furious and always fun. Always a hit.
You Might Also Like to Read: 
Holiday Gifts for Her That She Will Love 
Holiday Gifts for College Students They Will Use Every Day