I've always loved holiday shopping for my daughter as I can think of so many cute and practical things for her, many that I would secretly love to have myself! If you have a daughter, niece or other special young woman in your life, here are our favorite holiday gifts for her, 2021.
Note: We are a reader-supported site and this post contains some affiliate links. We will be compensated if you make a purchase after clicking on these links.
Favorite  2021 Christmas gifts for girls
Your daughter will be thrilled when she opens a package to discover a Hydro Flask water bottle inside. It is our favorite brand for water bottles and they are available in a wide range of gorgeous colors, sizes and styles.
This is an amazing e-reader – lightweight, waterproof and so easy to download her favorite books.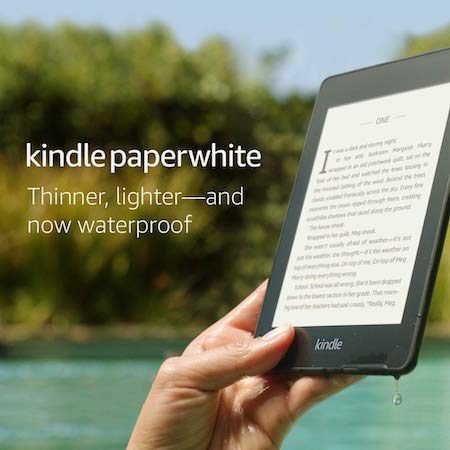 We have absolutely fallen in love with Kyle Cavan, whose jewelry pieces are elegant and true keepsakes. They have chosen iconic buildings and retro logos to create lovely necklaces, bracelets and more. Your daughter will LOVE this.
With fleece collar and lining, your daughter will love this cute-zippered faux-suede trucker jacket. Perfect to wear with jeans or leggings.
Winter days are short and can be dreary and we leave the house fewer times, especially when we work or study at home. This light therapy lamp is the #1 recommended lamp by the New York Times, CNN, USA Today and others and will provide simulated sunlight in a healthy way.  Adjustable stand and tow light settings.
If there is a cuter fridge out there, we have never seen it!  The Cooluli is portable, runs on AC or DC, and can even be plugged into a car. It also operates as a warmer. Great to keep at a study or work-from-home space to grab a snack between zoom classes. Available in many popular colors.
We think these simple bead bracelets are so lovely but when we read about the founder's story and saw how many bracelets he created to honor and contribute to worthy charities, we are even more excited to feature them on this Holiday Gifts for Her list. Use code word GROWNANDFLOWN on checkout for 20% off as we are Ambassadors.
Glossier is a favorite cosmetics line and this unique blush, "cloud paint," is something any teen or young woman would love to try.  Available in six shades.
In the winter, especially in cold, dry climates, we need a thicker moisturizer for skin and lips.  Glossier has many scents and colors to choose from in their Balm Dotcalm line.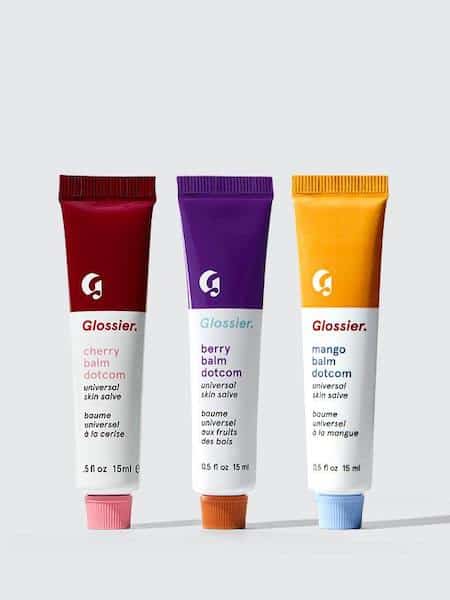 We are a little in love with the Olive and June product line for nail care and think that this pedicure system with all the tools, several bottles of polish and a footstool would make a great gift for any young woman.
This super-functional, well-priced and adorable laptop backpack has loads of interior pockets which will appear to any girl who values well-organized design. It's available in dozens of color and size combinations, too.
If your daughter loves checking out newer brands with unique apparel, Faherty is a great site to shop for cute clothes and accessories for her.
This Fair Isle-inspired Faherty sweater is hand-knit in Peru of alpaca and merino wool – love it!
What is it about these oversize lounging hoodies-personal blankets that have become so appealing to our teens and college students? Maybe it's that Comfys are the security blankets that we could all use for the 2020 holidays!
This comfortable bra for your teen was developed by a pediatrician when she realized what her young patients needed. Available in multiple colors and prints with two strap styes, the OOMBRA comes in six sizes.
Cleaning the air of dust mites, mold spores, allergens, odors, pet dander, and smoke, the Levoit air purifier is a top pick for small spaces.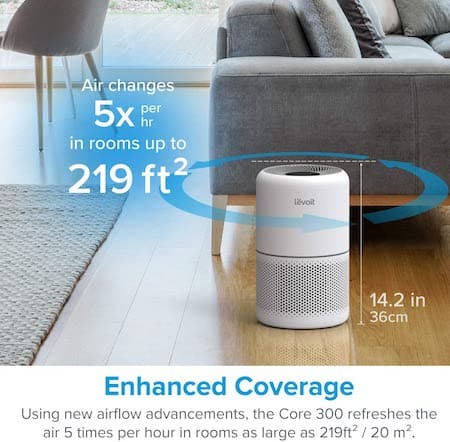 We think this adorable envelope bag is a must-have for any Rothy-loving girl.  These lightweight bags are available in loads of cute color designs and are made from recycled materials.
Kendra Scott Elisa Pendant Necklace
The most popular piece of jewelry on the Kendra Scott site is the Elisa necklace. Available in gold, rose gold and silver, the centerpiece of this delicate necklace is a pendant. Choose a stone in your daughter's favorite color or one that matches her college colors.
This award-winning mini facial brush is suitable for any skin type and can deep clean by unclogging pores and removing make-up residue. With eight adjustable intensities, it charges with a USB cord which means no batteries dying out just when your daughter is ready for this at-home spa treatment.
Project Repat T-Shirt quilts are consistently one of the most popular gifts in our G&F community. Transform a stack of your teen's t-shirts into a practical and sentimental gift with the help of Project Repat.  This is especially nice for soon-to-be high school grad who will be able to take a bit of home with her to college.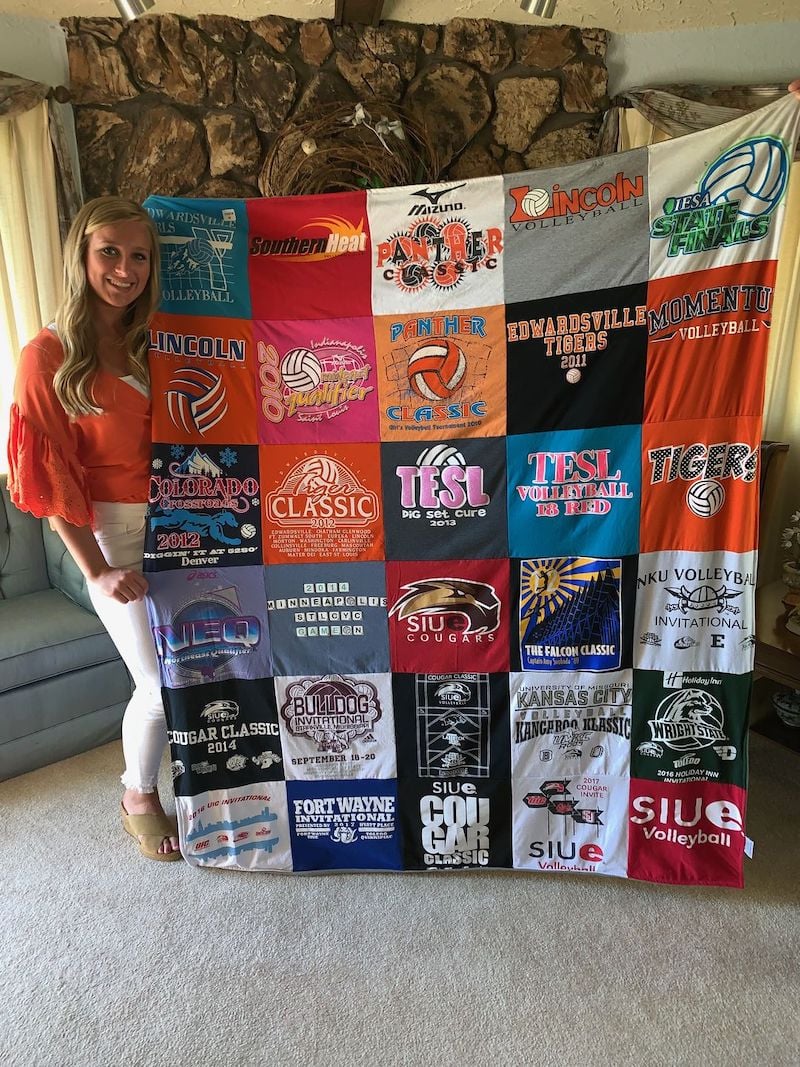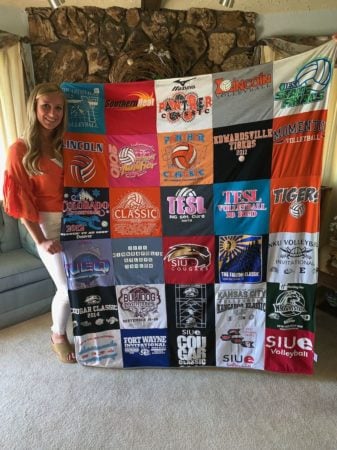 We love these shoes, our kids love these, too. We include them here as holiday gifts for girls but they are great for any family member. They come in lace up, pull on and boot styles in loads of amazing colors. Allbirds now even has running shoes that are perfect for both everyday wear and working out.
Allbirds has launched an apparel line that includes t-shirts, sweaters, and a puffer jacket, all sure to be amazingly popular just like their off-the-charts successful shoes. Now shop for socks, undergarments, apparel and more…all at Allbirds.
Weighted blankets have big fans who credit them with much better sleep. They are available in numerous colors, weights, and sizes.
These slip ons come in a half dozen colors and all look adorable; made with mesh exterior and terrycloth lined.
Uniqlo has made ultra light down jackets, cardigans, and vests for more than a decade which speaks to their great combination of functionality, style and price points. We love them the different silts and colors.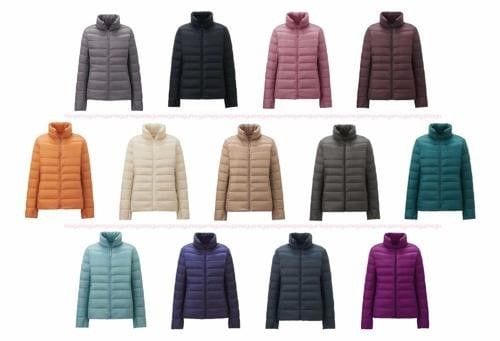 This beautiful travel case is an ingenious way to organize jewelry and cosmetics and store them all is one space when you are on the go. Made of vegan leather, it is available in seven colors.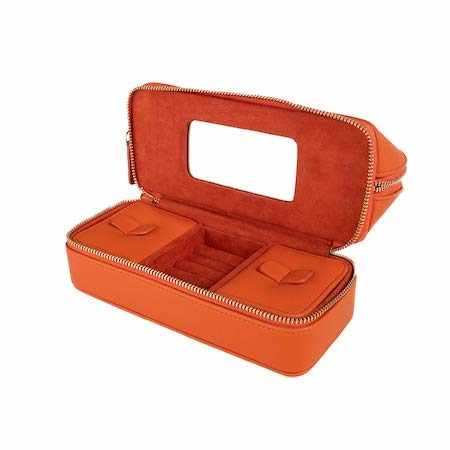 Don't forget to add a protective case cover like this one, available in many colors, that will help keep the case (and AirPods inside) from being scratched or damaged.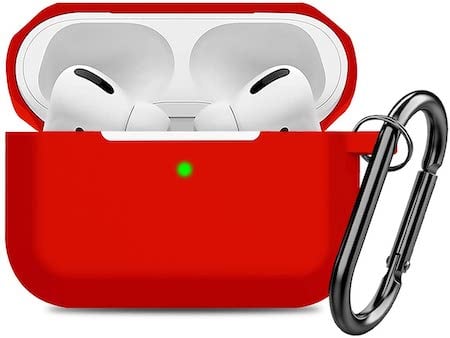 These synthetic leather Bierkenstock sandals are available in an array of colors and styles and are PERFECT for any student who needs to wear shower shoes in a communal bathroom in a dorm or gym. A slides style works well for athletes who need to change out of their cleats or specialized shoes after games.
We cannot begin to explain how or why this coat became a viral sensation last year but, take our word for it, it won the Internet. Lucky for parents, it is a fraction of the cost of the high end jackets (hello, Canada Goose) and comes in six colors.
More than anything, we want our teens to be safe, especially when they're driving. This very-popular phone holder sticks on the car's dash or window and can be adjusted to an angle that makes it easy for  your daughter to use her phone hands-free.
These trendy bracelets are made by artisans all over the world. Create unique combinations of jewelry that feature your daughter's favorite colors.
This hair drying tool by Revlon has become a favorite in the Grown and Flown community and here is why – you can dry your hair in less time than with a conventional blow dryer and shape it with the built-in round brush as you dry it. Your daughter will love this new dryer and it  might not be something she would splurge on herself – a perfect gift.
This is the #1 tech gift that teens are asking for this year and this pair gets high marks from reviewers.  Once charged, they can last for over 5 hours.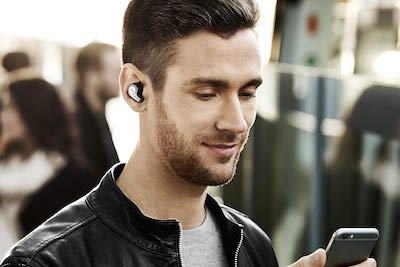 We just discovered this watch brand that began in LA in 2013. (Where have we been??) They are very stylish and are sold at an excellent price point. Here are a few to give you an idea – the MVMT site has dozens more to chose from, all of which are an elegant blend of classic style with very 2020 touches. If your daughter is asking for a watch for Christmas, this is definitely a brand to check out.
Everlane is an online store with a fantastic shop in Manhattan. It's always been one of our favorite spots to buy classic pieces (for guys or girls), including this gorgeous sweater.
These are simply the best winter socks on the planet. They are indestructible and guaranteed by the company for LIFE. The thinner ones are great for everyday wear with boots and the thicker ones are perfect for hiking. We have walked countless miles in these great socks with warm cozy feet.
There is NO better safety device for your daughter than a charged phone and this one is exceptional. It's a high-speed, lightweight and compact.
Notes to Self socks offer words of encouragement and available now in pretty gift boxes. Who wouldn't love comfy, new and matched socks, especially when they provide a little inspiration to get you daughter's day off to the right start?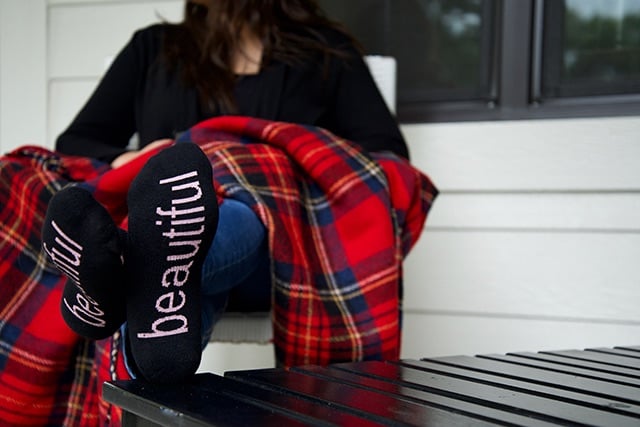 You Might Also Enjoy: 
Holiday Gift Guide: 25 Gifts Under $25 That Your Teen Will Love
Awesome and Super-Popular 2021 Holiday Gifts for Him