If you're looking for something different, meaningful and fabulous for your college student or teen, look no further. We've found unique gifts from one of our favorite sites, Uncommon Goods.  Not only do they sell presents you can't find anywhere, and offer an inventive way to sort gifts by your recipient's interests, but they also do much good for the world.
Note: We are a reader-supported site and receive compensation from purchases made through some of the links in this post. 
Uncommon Goods gifts for college students and teens
Your teen will be mesmerized with this desk top cloud that changes appearance as barometric pressure rises and falls. The special liquid inside the glass crystallizes in different patterns for a chance to watch weather up close and personal.
Working on puzzles has been an activity that's become wildly popular during the pandemic. This 1000-piece puzzle celebrates US National Parks in vintage imagery.
Featuring a powerful quote from Ralph Waldo Emerson, this beautiful piece provides a reminder to forge your own trail. Green tourmaline promotes creativity, and smoky quartz calms to clear the psyche. The silver bar represents their path.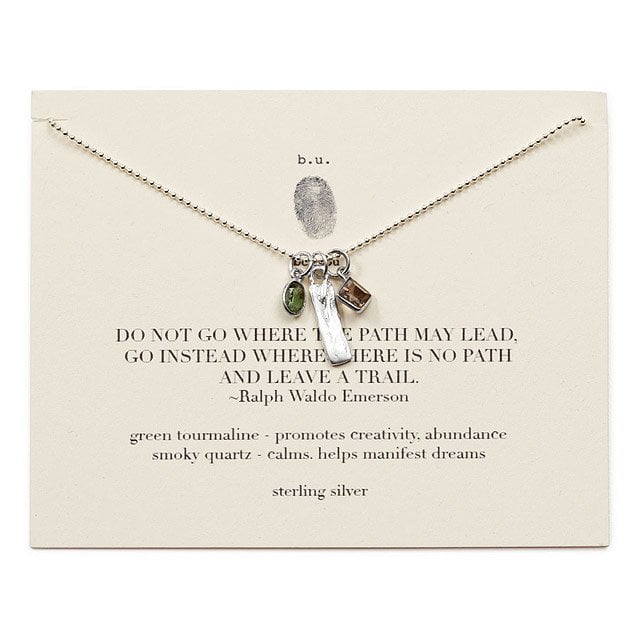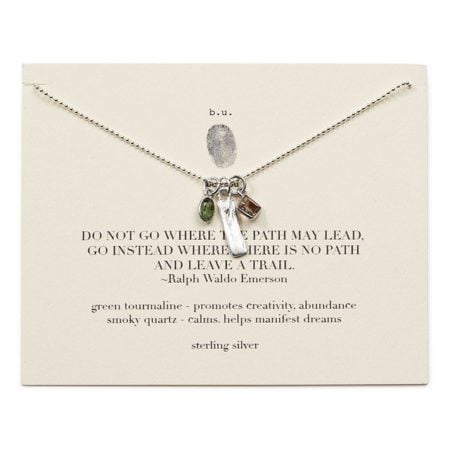 Personalize a pillow with your pet's likeness. Just submit a photo and it will be used to create a keepsake pillow that your teen will cherish. Especially if they will be off to college soon and want a reminder of their best buddy to take with them.
Sync up your lamps via WiFi. Then you keep one lamp and give one to your kid, your mom, your sister or a friend and when you touch your lamp, theirs will light up as well even if they are clear across the country.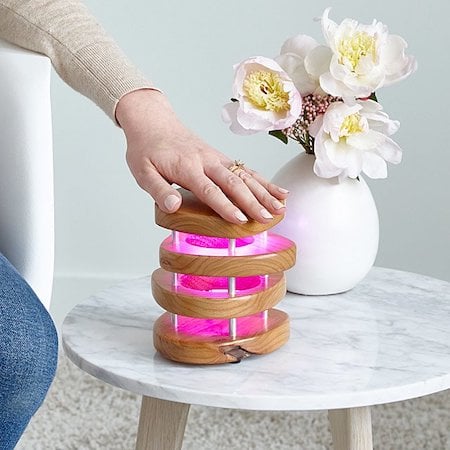 For your peanut butter enthusiast, this set of 6 delicious variations of small batch samplers includes 6 yummy flavors. Handmade in Indiana.
For the aviator-fan, this Bluetooth-enabled airplane can be controlled by a smartphone. Crash-proof carbon fiber is the "paper" to be folded and then flown at speeds of up to 25 MPH.
This super-popular 1000 piece puzzle will be a challenge for anyone used to following the photo from the box top to put it together. Each piece represents a unique hue and family members will have to rely on an "intuitive sense of color" as they place each pigmented jigsaw piece in place.
The object of these hand-held puzzles is to move a ball through corridors, tiers, gears, and more until it emerges from the puzzle. Four different hand-held mazes are available to challenge your teen or young adult.
For your budding cook who is also a Japanese-food enthusiast, this kit has green tea and cocoa powder to add to ice cream to create these unique frozen ice cream balls.
This portable collection of handy tools will keep your teen's life in good repair. The compact set includes all the basics for dorm and first apartment living: Hammer, LED Flashlight, Pliers, Tape Measure, Screwdriver with 10 assorted screwdriver bits. Available in pink or black.
These collegiate pillows are embroidered with all the highlights that make each college unique. This extra stylish and personal throw pillow is a keepsake gift that your teen or young adult will enjoy for years to come.
For your tea-drinking son or daughter, this clever mug has a pocket for their tea bag.
Here's great gift for the baseball buff in your life. These baseball bat bottle openers are handmade from game-day bats swung by MLB players.
This letter book set includes 40 cards and hundreds of writing prompts that help you get started creating a legacy for your daughter.
Beginners and pros alike will enjoy this wooden, tabletop corn hole game.
Who knew that your college student (or anyone in your family) could create their own retro reel-viewer with a customized disk of their own photos.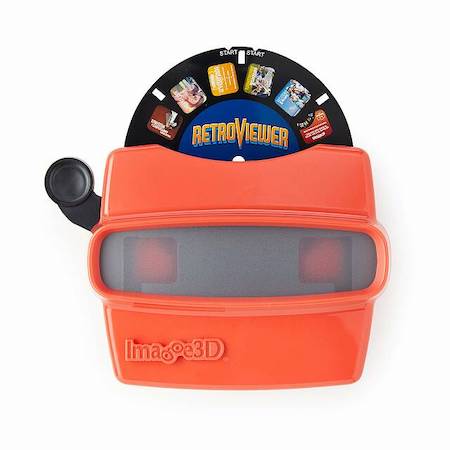 If your teen loves spicy foods, they can follow simple rules and make their your own hot sauce as fiery, or not, as they want.
Pick a prompt card and see who can use their iPhone the fastest to do as directed.
The world is their oyster so help your teens track their travels with this "scratch-off-where-you've-been map."
You May Also Enjoy: