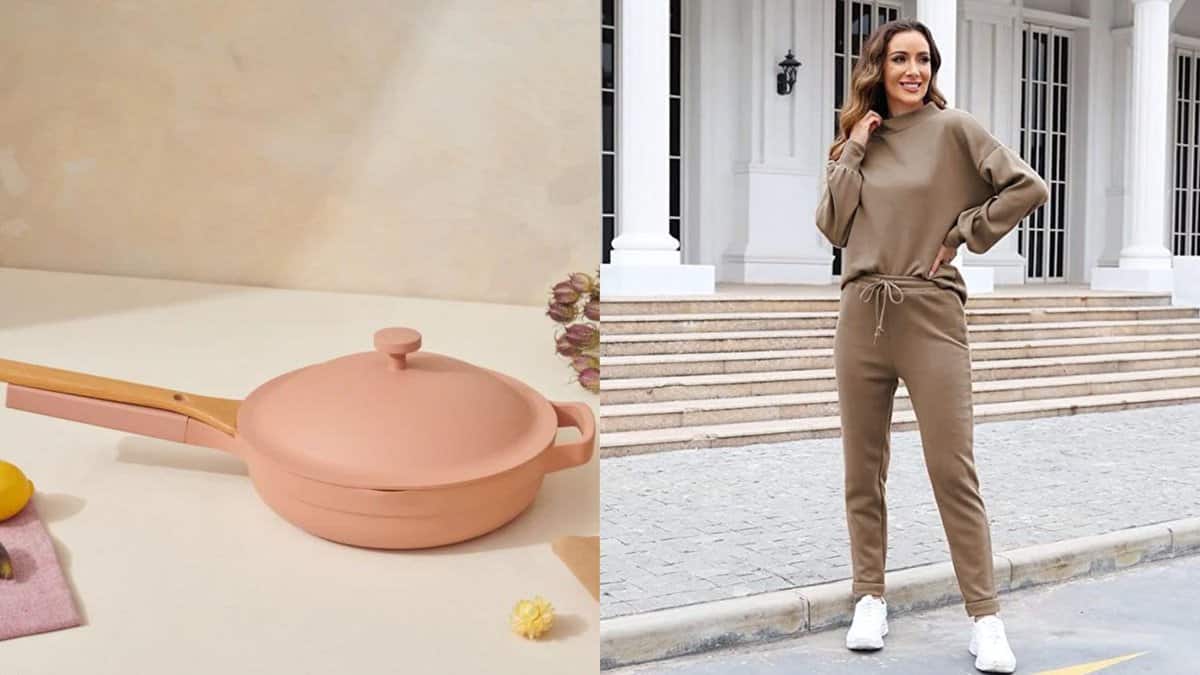 Shopping for the best gifts for women in their 20s shouldn't be as difficult as it feels sometimes. Ideally, you'll be able to put a well-deserved smile on her face while diving deep into all the trendiest brands and buzziest gear in fashion, fitness wellness, home goods, self-care, and more.
Because the roaring 20s is a transitional time in any woman's life, your gift should reflect their whimsical, youthful side while feeling appropriate enough to serve them well into adulthood. As a recent former 20-something myself, I firmly grasp the best gifts for women in their 20s that they will use well past this remarkable decade. Here are the 50 best shopping options for any occasion, from birthdays to holidays. 
Note: We are a reader-supported site and receive compensation from purchases made through some of the links in this post.
The Best Gifts for Women in Their 20s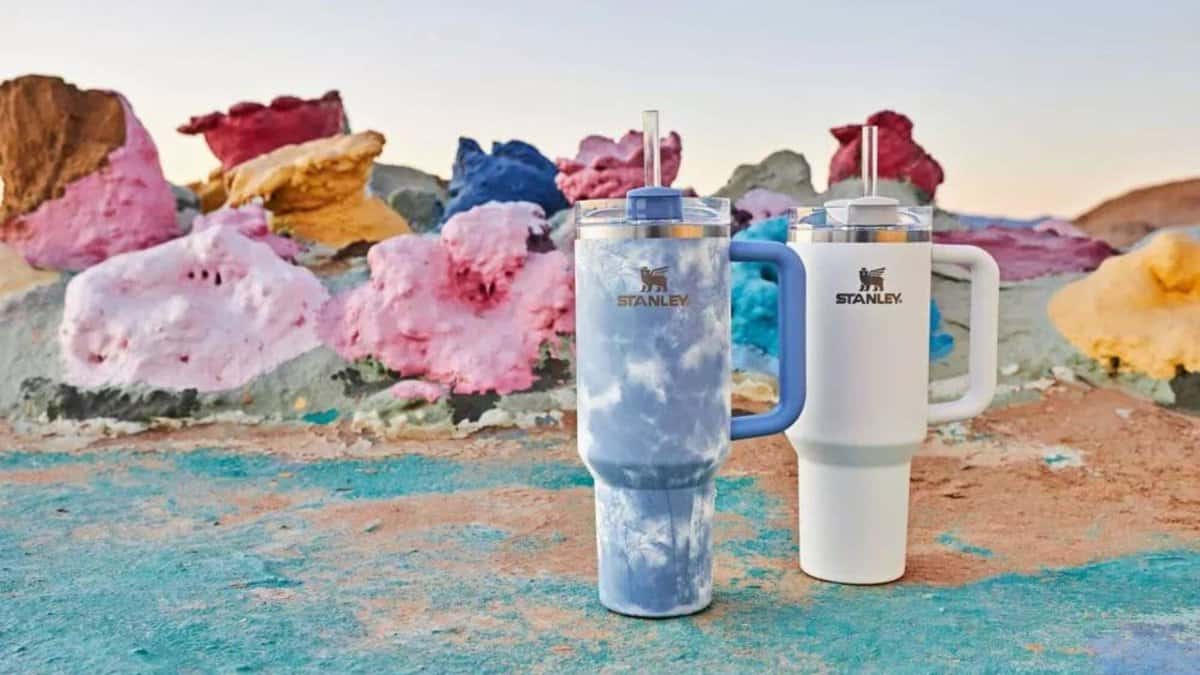 While proper hydration has been crucial since the beginning of time, it's recently gotten a resurgence thanks to all the chic and adorable water bottles on the market. Treat your 20-something to better energy, skin, mood, and more with this insanely popular tumbler that often goes out of stock. It's achieved cult-favorite status for its ability to hold a whopping 40 ounces, and it comes in a range of colors she can personalize with stickers. Its double-wall insulation keeps beverages piping hot or ice cold so they can take a perfectly refreshing sip every time.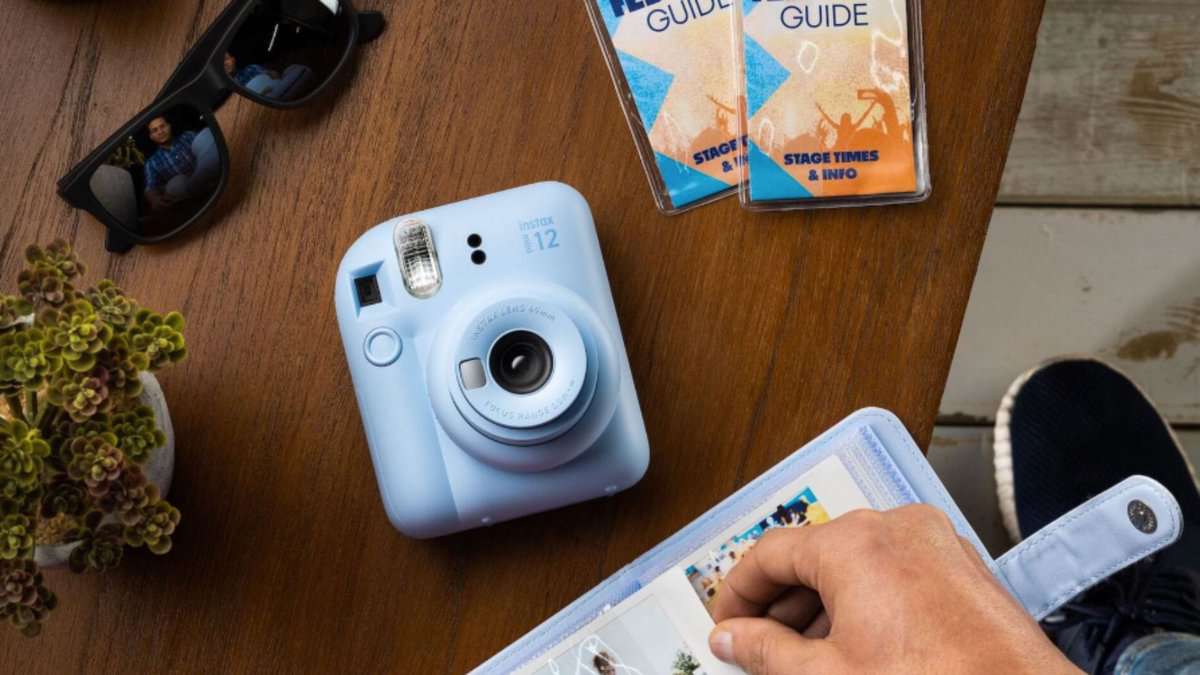 Instagram Stories are only 24 hours, but Fujifilm Instax Polaroid shots are forever. This portable camera allows them to capture memories wherever they go with its slim profile, ability to adapt its brightness levels in low-light settings, one-touch selfie mode, and two shutter button accessories to switch up their look. It's the perfect alternative to a bulky DSLR camera for the girl on the go.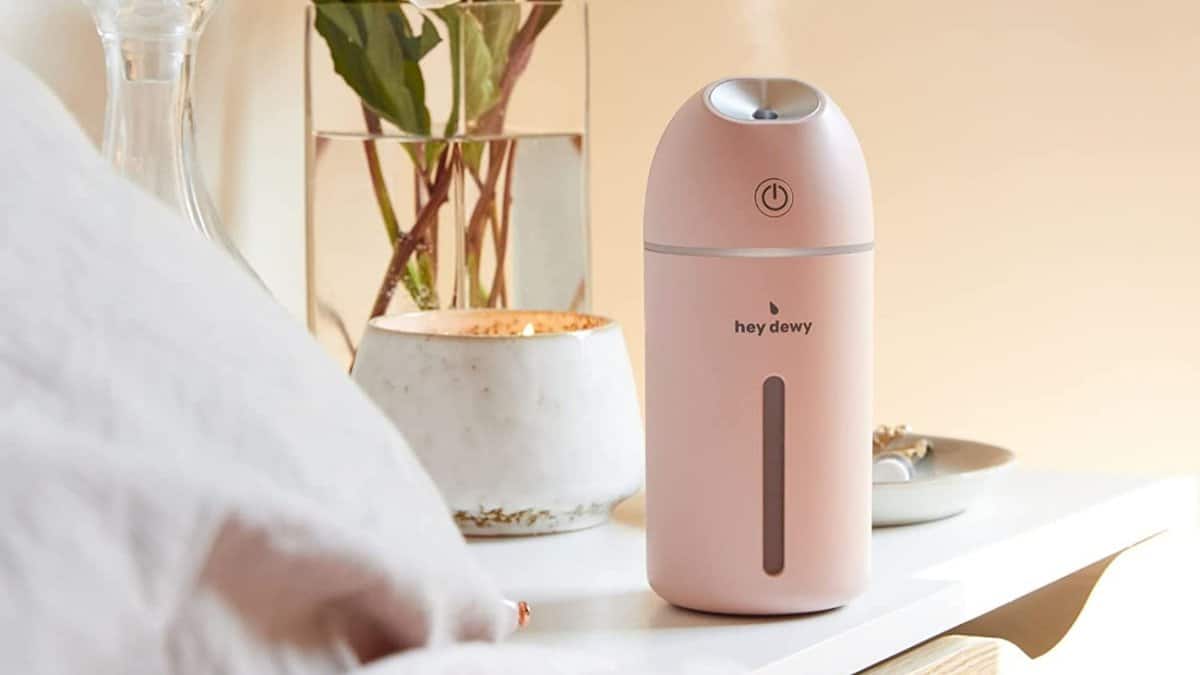 As one of the best gifts for women in their 20s, your giftee can put their best face forward with this top-rated ultra-hydrating wireless facial humidifier. Coming in five calming hues, it surrounds their face with up to eight hours' worth of thick mist droplets for skin that looks and feels baby-smooth year-round. It provides gentle LED illumination and is virtually silent for blissed-out spa vibes. Because it's wireless and rechargeable, it's perfect for stowing on a bathroom counter or bringing to weekend getaways.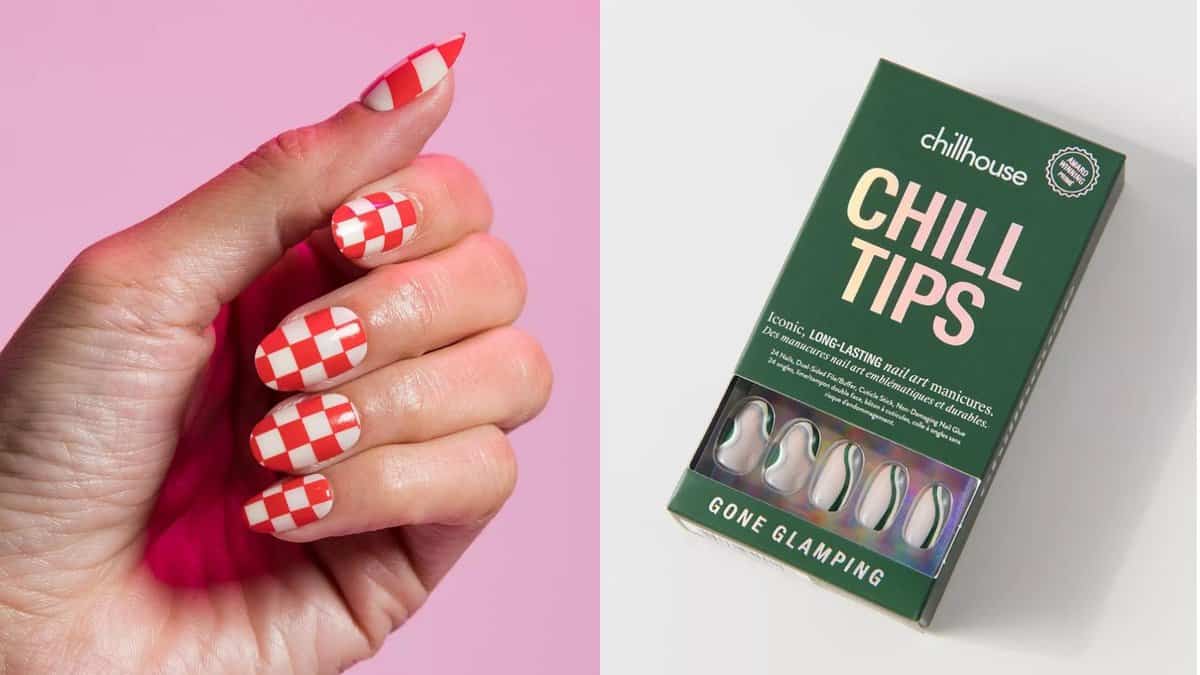 Who has time for a three-hour mani? Not your gal. She'll adore these super cute press-on nails in whimsical patterns that deliver salon-quality aesthetics in a few minutes. The kit has everything she needs to nail the look, like 24 nail tips, a dual file and buffer, a cuticle stick, and nail glue. They'll provide an instant confidence boost that'll have her flashing with her hands without her even realizing it.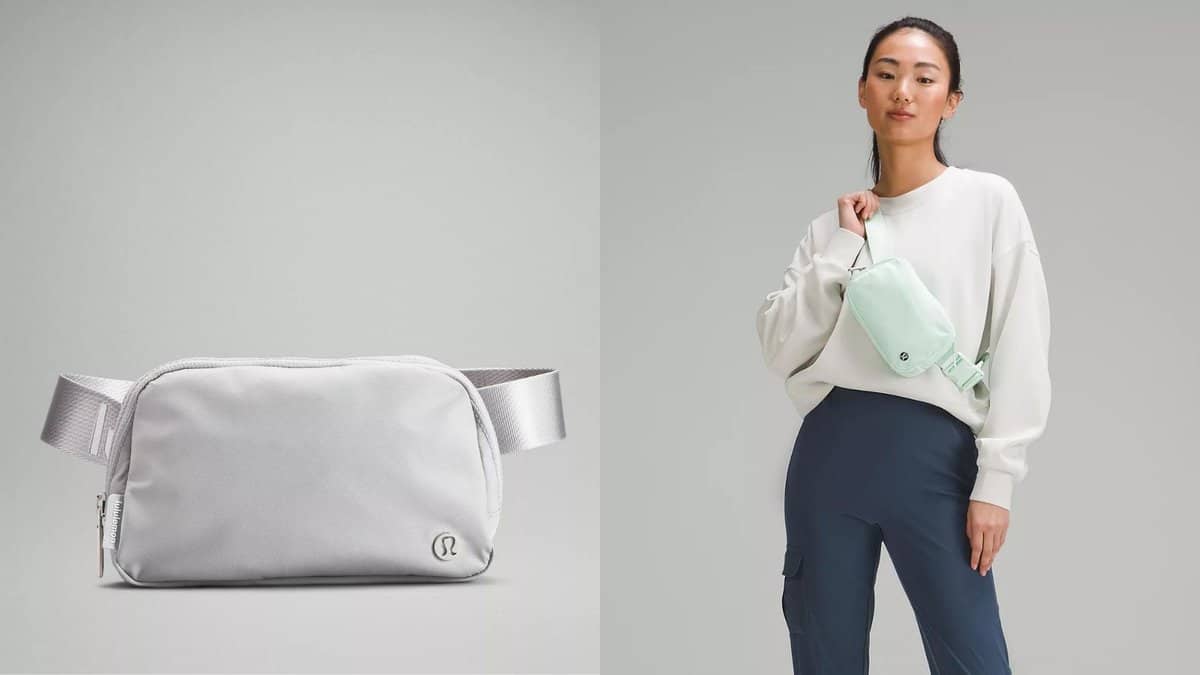 This lululemon belt bag has earned nearly 11,000 stylish and highly practical reviews as part of the unofficial influencer's uniform. It allows her to store all her belongings with minimal back pain, comes in 14 cool hues from java to mint, features a roomy one-liter capacity, and boasts a water-repellent fabric perfect for walks caught in the rain. The exterior zippered pocket is ideal for organizing smaller essentials and keeping valuables safe.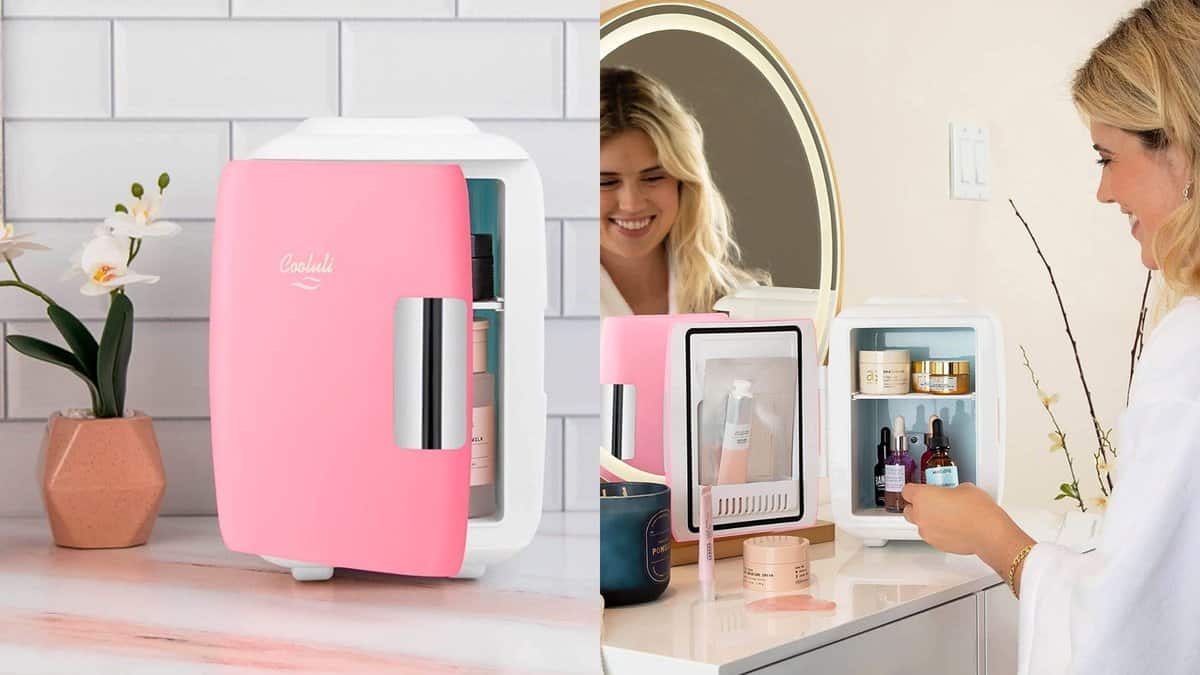 We all have that one 20-something woman with so much skincare they could benefit from an entire fridge. Allow them to extend the shelf-life and some cooling properties to their favorite products with this top-rated mini makeup fridge with more than 25,000 reviews. While it's ideal for keeping makeup at a perfect temperature, it's also great for storing snacks, drinks, and more. At just four pounds and around 7 x 11 inches tall, it's compact enough to display on her bathroom counter — and with seven colorways and a chic matte finish, she'll want to keep it in full view.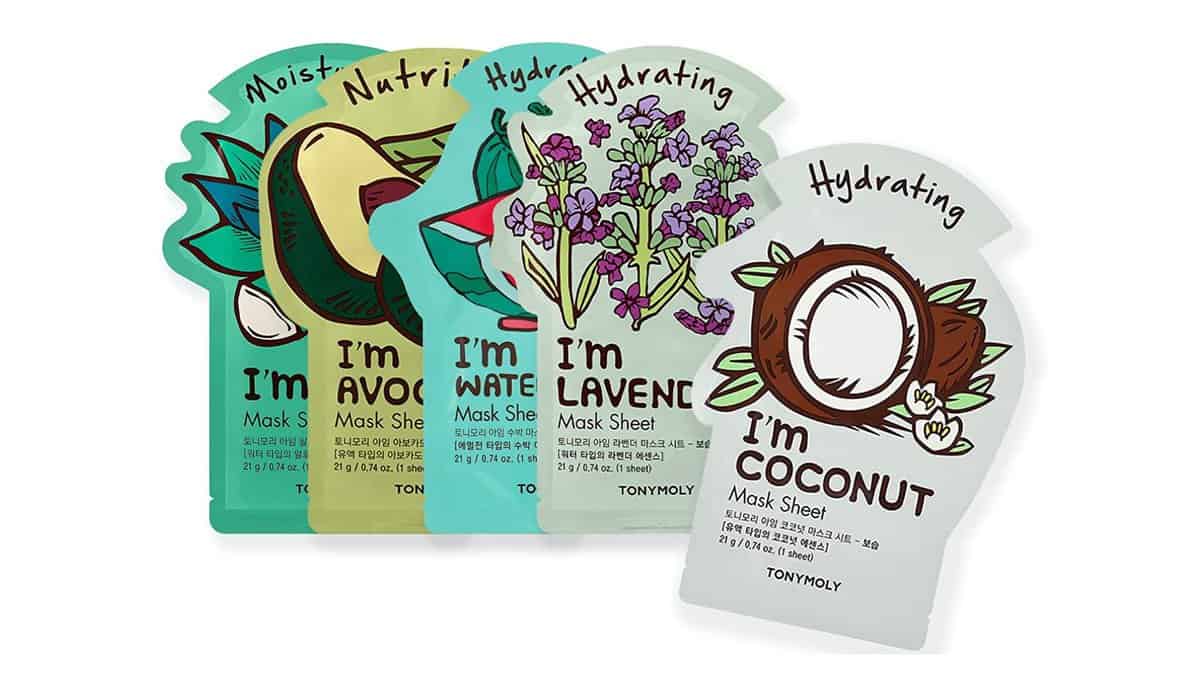 Bring the spa to her living room with this pack of five nourishing sheet masks from KBeauty brand TONYMOLY ideal for an at-home self-care session. With more than 6,000 reviews, these fan favorites come in soothing varieties like coconut, lavender, and oat, all addressing different skin concerns for a facial they won't forget. In as little as 20 minutes, they'll feel good as new and might want to snap some pics with the sheet mask on.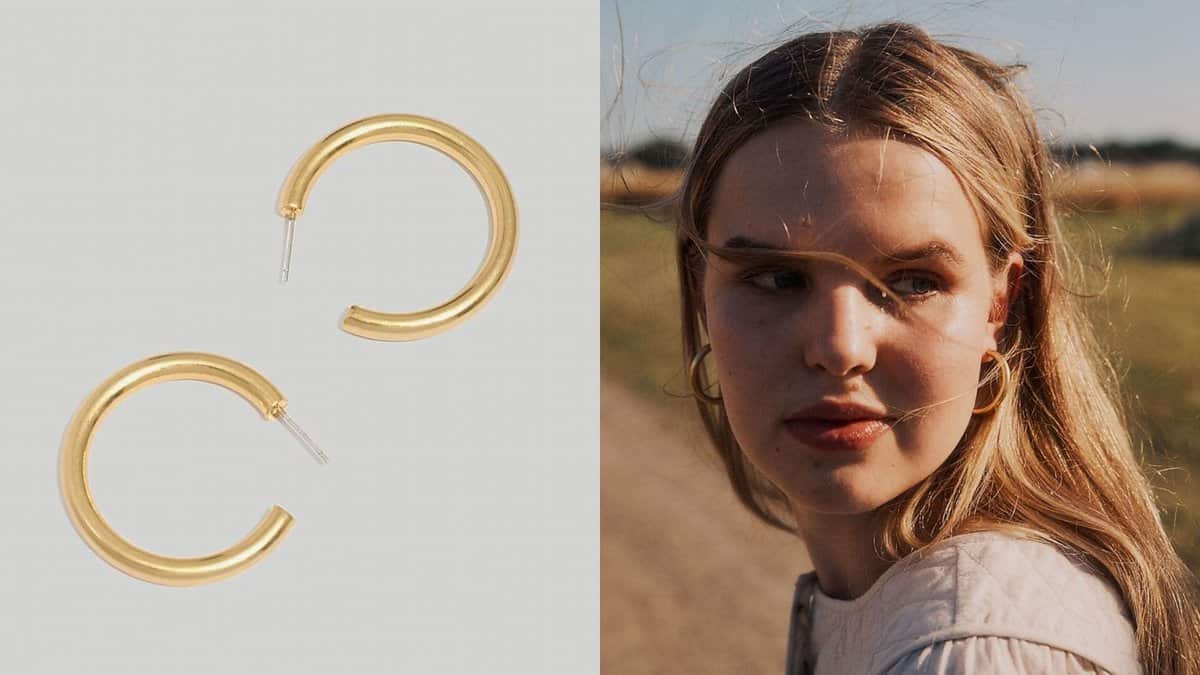 Every girl needs a pair of reliable gold hoops to dress up a matching loungewear set or solidify the timelessness of a business casual outfit. These super-popular Madewell hoops are best-sellers in vintage gold or light silver ox. They're made of classy brass and feature hypoallergenic titanium posts without a shred of nickel, so they won't feel any irritation while jazzing up their look.
Sleep isn't for the weak — it's for the strong 20-something who wants to feel refreshed and energized the next day. Allow them to do just that with this luxurious sleep mask made with 100 percent pure silk that's said to be gentler than cotton while still blocking out all distracting light sources. From pink marble to lipstick-dotted, it comes in 29 fun colors and patterns you will reach for night after night. 
Ask any It Girl in their 20s what's currently in their purse or bathroom cabinet, and they're bound to shout out this cult-favorite leave-on lip mask. Boasting nearly 25,000 Amazon reviews, the lip mask features antioxidants to smooth, plant oils and butter to nourish and moisturize, and vitamin C to protect their perfect pout. Choose between six delectable flavors, from limited-edition mango to sweet candy.
Whether they've cooked for themselves for years or have finally made a pact to limit their take-out, allow them to get the most out of their kitchen with the multifunctional Always Pan. Not only is it gorgeous, but the 10-inch pan famously does it all: it sears, sautés, steams, braises, fries, boils, strains, and more. The non-stick ceramic material is free of toxic chemicals and comes with accessories like a spatula, basket steamer, colander, and lid. Washing is effortless, so they'll no longer have that excuse not to cook at home.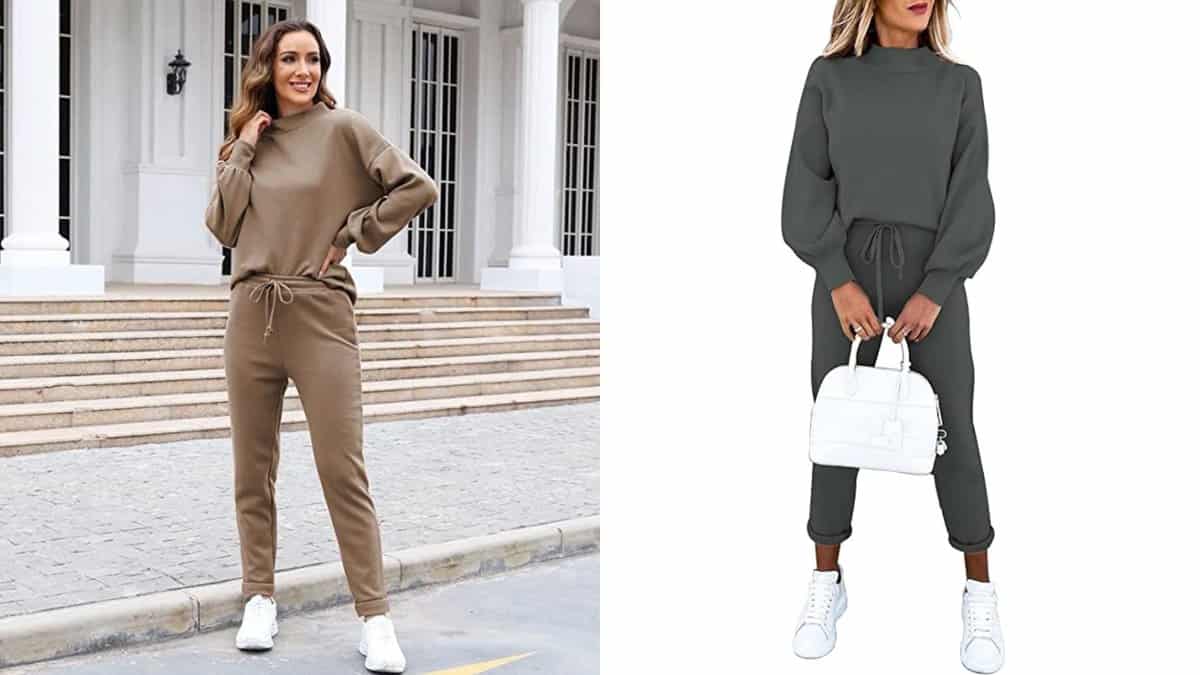 Never again will your favorite 20-something feel they have nothing to wear. This highly on-trend and super cozy two-piece pullover and jogger set make for the perfect loungewear outfit in 22 colors and patterns. It features a mock neck for a touch of class, an adjustable waistband for the perfect fit, and a back pocket for quick access to their phone when running errands.
Whether they work from home or are known to take part in a Netflix marathon or two, these famous Ugg slippers are bound to be permanently fastened to their feet. They're made of 100 percent soft sheepskin and feature a rubber sole, a stretchy ankle band, and a 1.5-inch heel height for extra lift should they wish to rock them outdoors. They come in 30 super cute colors with plenty of personalities, from white zebra to lilac frost.
Every young adult needs reliable hostess gear when entertaining family and friends, and this highly-rated cheese board is perfect for the ultimate charcuterie board. It features several unique features that make it ideal for feeding a large crowd, like magnetic drawers, ceramic bowls and plates, serving utensils, labels, markers, and an anti-slip mat. She'll be pairing Gruyere with aged salami in no time.
Whether they use it as décor for their sofa or a blanket during chilly nights, this top-rated Barefoot Dreams throw with a celebrity following is bound to serve as a severe source of warmth in their lives. The large 54 x 72-inch throw is made of a butter-soft polyester microfiber material and features a slightly feisty muted leopard pattern. It's machine washable and also perfect for rolling up and bringing on the go, and it earned its spot as one of the best gifts for women in their 20s.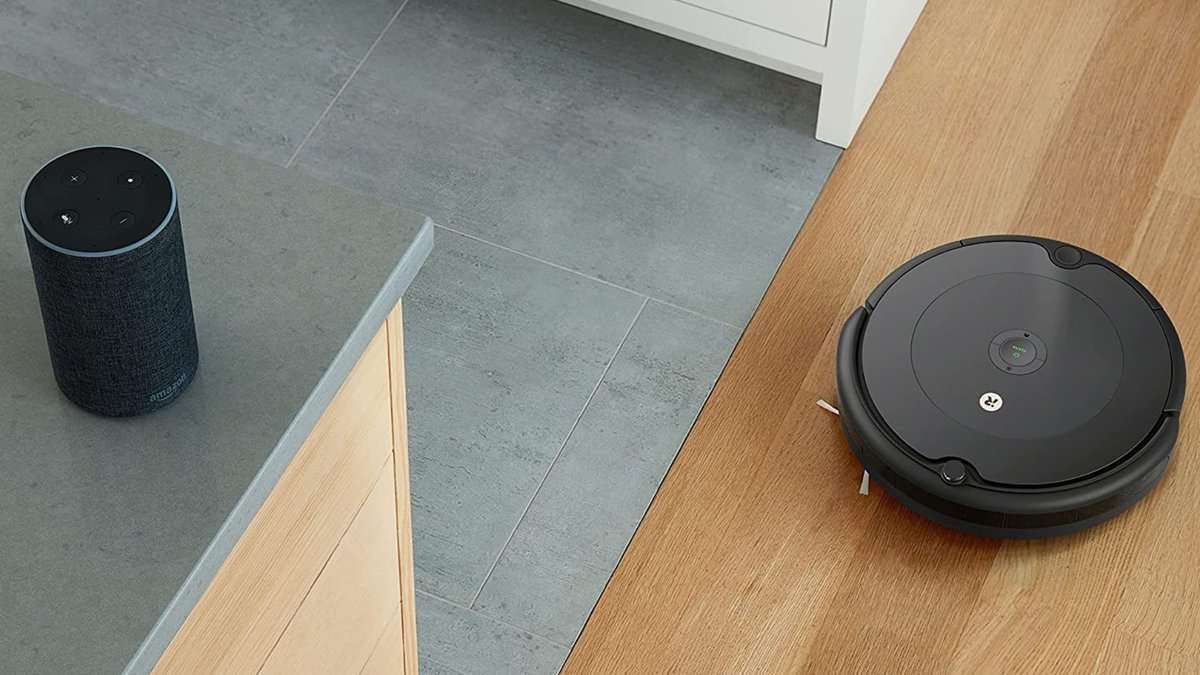 No matter the size of their apartment, your giftee will appreciate never having to strain their back over a broom and dustpan again with the ever-handy Roomba 694. The high-tech robot vacuum smartly maps out their space (and floor type) to collect dust, dirt, and debris while using the edge tool to get into tight crevices in and around furniture. It automatically charges and is voice-assistant compatible, making it virtually effortless to help them maintain a spotless home or apartment.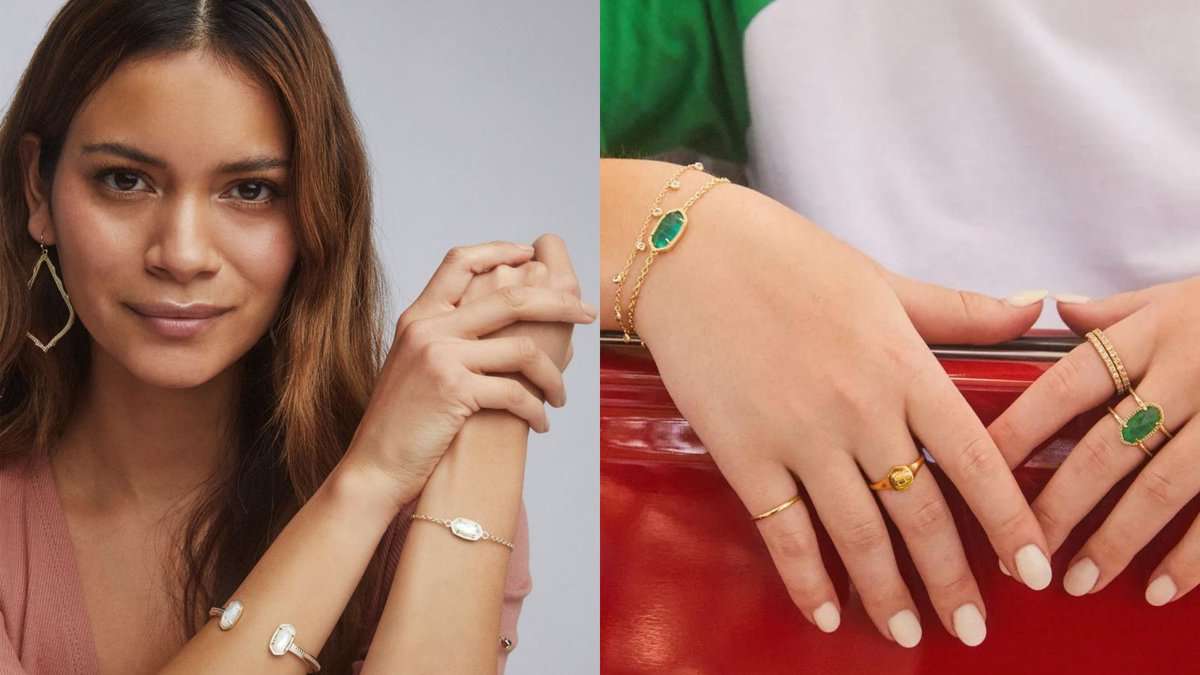 There's no better way to commemorate their special day than this dainty and elegant birthstone charm bracelet. It comes in a gold finish with your choice of stone and features an easy clasp to adjust its size. From a genuine sapphire gemstone for those born in September to a gorgeous ruby crystal for July babies, they'll proudly show it off year-round.
Every coffee drinker struggles with the urge to spend their last dime on a fancy caffeinated beverage each morning. This highly-rated French press coffee maker saves them time, money, and energy. It features a triple-layer filtration system to provide only the purest brew each time, a matching travel canister for coffee on the go, and a food-grade stainless steel construction to keep coffee piping hot — because no one likes lukewarm coffee.
Perfume is a personal choice since we all have different tastes and skin chemistry. Allow your giftee to experiment with their new signature scent with this five-piece set from the clean, vegan, and cruelty-free beauty brand Skylar. There are five alluring scents, from the cappuccino-forward Vanilla Sky to the grapefruit-centric Pink Canyon. The perfumes are TSA-friendly at 1.5 milliliters each, making them perfect for popping in their purse and freshening up on the go.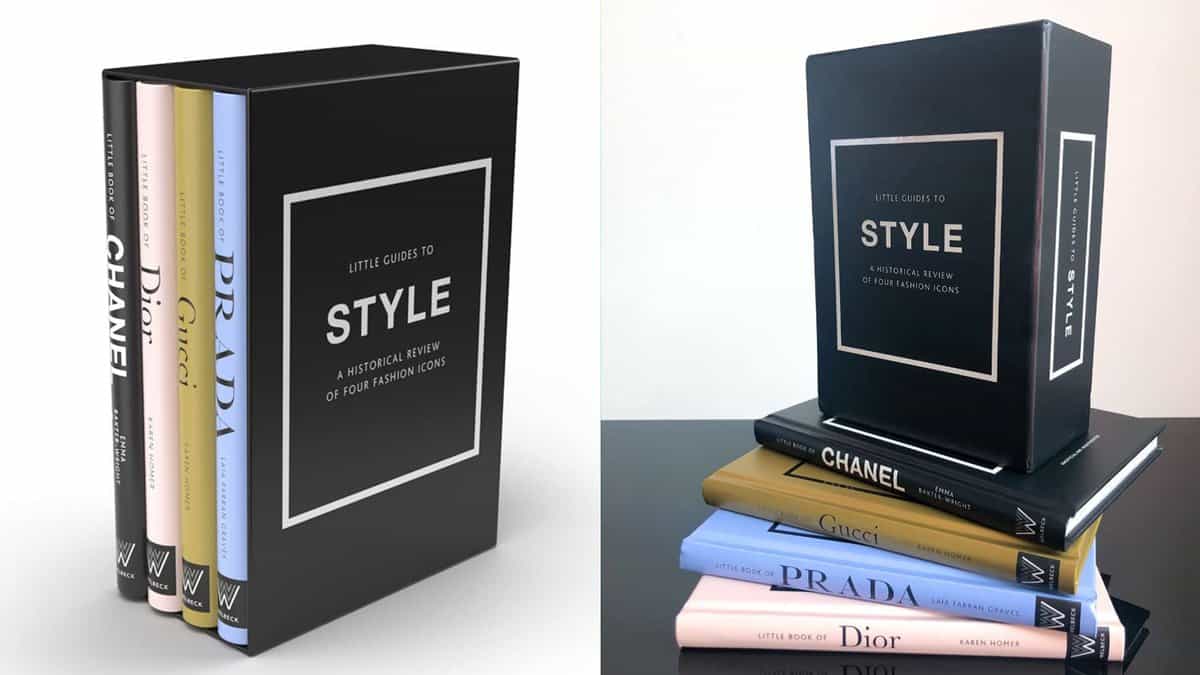 For the chic queen whose wardrobe is already on point, gift them this adorable set of history books centered around the world's top haute couture designers like Chanel, Gucci, Prada, and Dior. These bite-sized books look stellar displayed on a tray or bookshelf and serve as an entertaining read for the fashion-obsessed (and fashion-curious!). Plus, they come in a sleek, collectible matte book sleeve to hold them all together.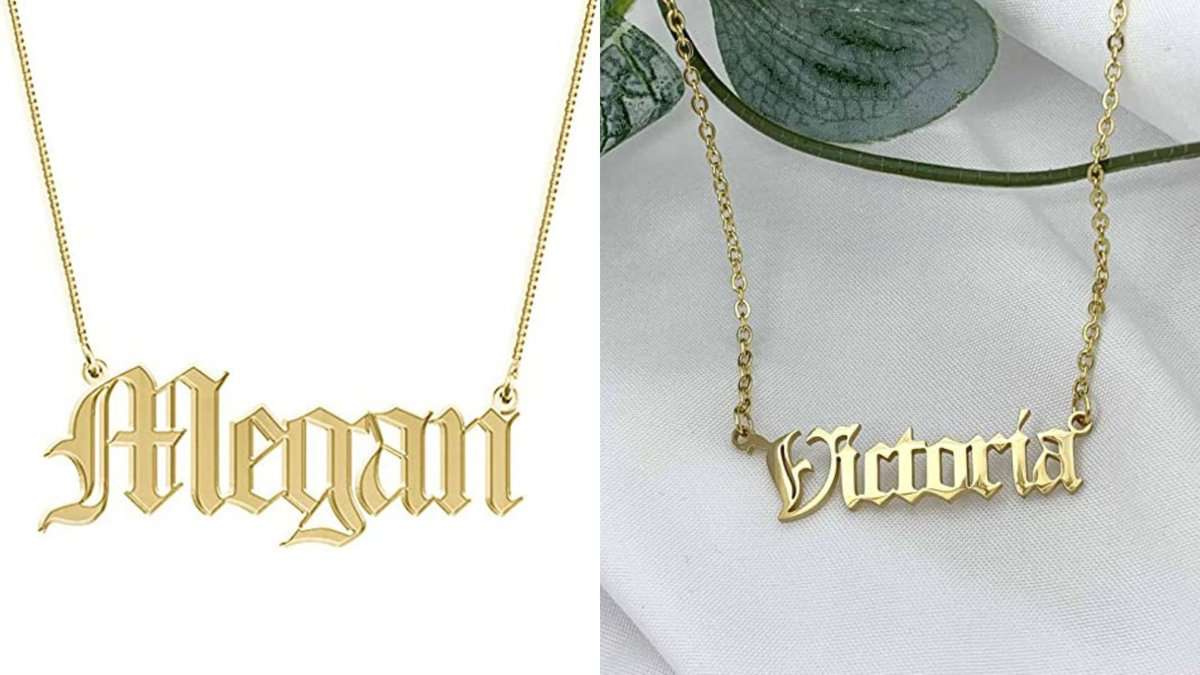 Allow them to rock their name loudly and proudly with this influencer-approved nameplate necklace in a unique yet of-the-moment gothic Old English font. It's made of solid tarnish-resistant 925 sterling silver that won't irritate their skin and comes in various adjustable lengths to suit their style. Choose a longer necklace for layering or a choker for a profound statement.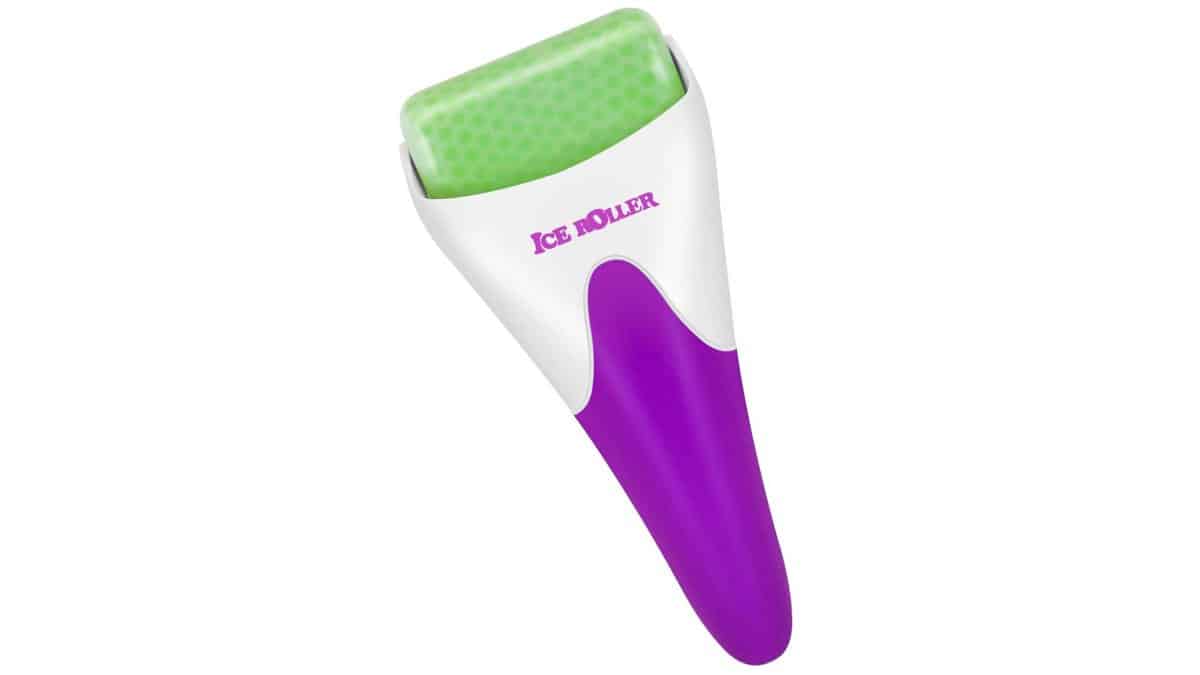 Ice rollers are the ultimate way to allow your 20-something to look and feel cool. This model uses an ice-cold roller head to smooth and tighten pores, reduce puffiness, improve circulation, and provide the appearance of an instant facelift. It's also incredibly refreshing during sweltering summer months and provides an instant jolt during that 3 p.m. lag, making it the perfect daily beauty tool.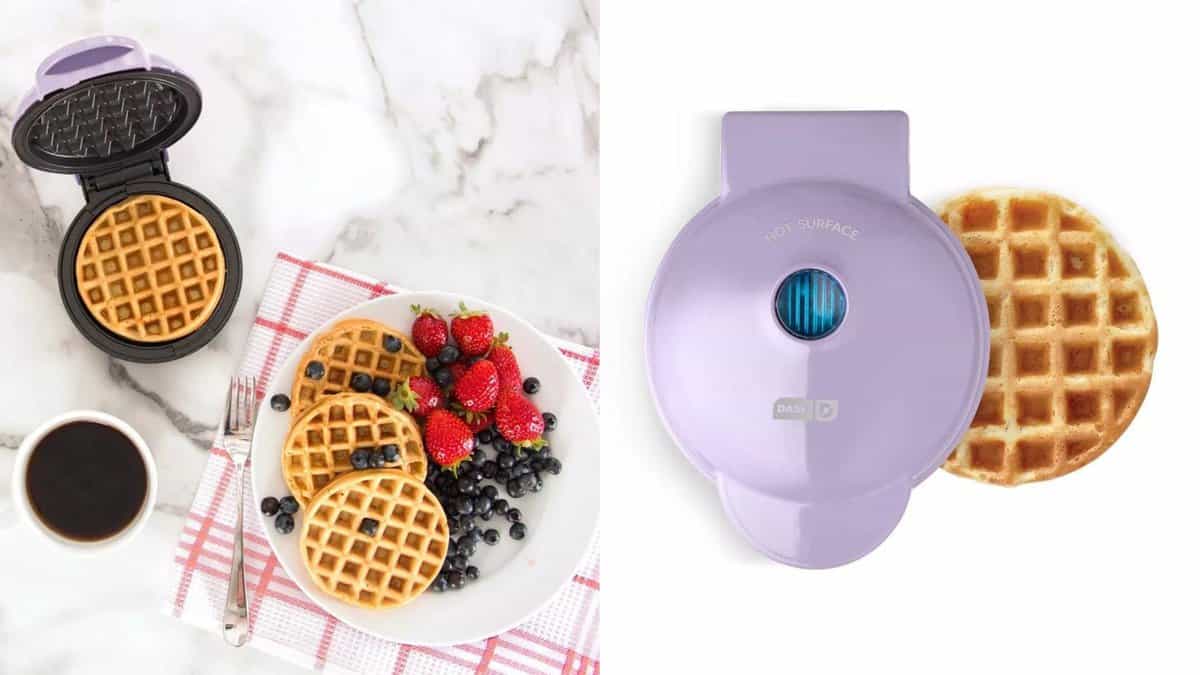 It's no secret that breakfast is the most important meal of the day, which rings especially true when made of Instagrammable delicacies. With a whopping 226,000 reviews, this highly-rated waffle maker lets them get creative by creating sweet waffles and "waffling" biscuits, sandwiches, and more. Its four-inch non-stick surface heats up in minutes and makes clean-up a breeze, and it comes in 20 gift-worthy colors from purple galaxy to white pineapple.
Whether they routinely hit the gym or find themselves lugging around heavy belongings from meeting to meeting, this lululemon duffle will come in handy daily. It has a handle and cross-body strap, exterior and interior pockets, and an expandable pocket to keep their sweaty gym gear away from their other belongings. It's a water-resistant polyester material ready to take on the day's challenges (and easy to wipe down after a sweaty sesh). 
Puffer coats are chic and all, but a puffer tote? Now, we're getting trendy as can be while also remaining super practical. Gift your office working gal this highly functional, medium tote bag with two exterior slip pockets, a removable and adjustable cross-body strap, and a roomy enough main compartment to fit a 13-inch laptop. The look is topped off with Italian leather details and matte black hardware, and it comes in 17 colors, from solid caramel to metallic bright fuchsia.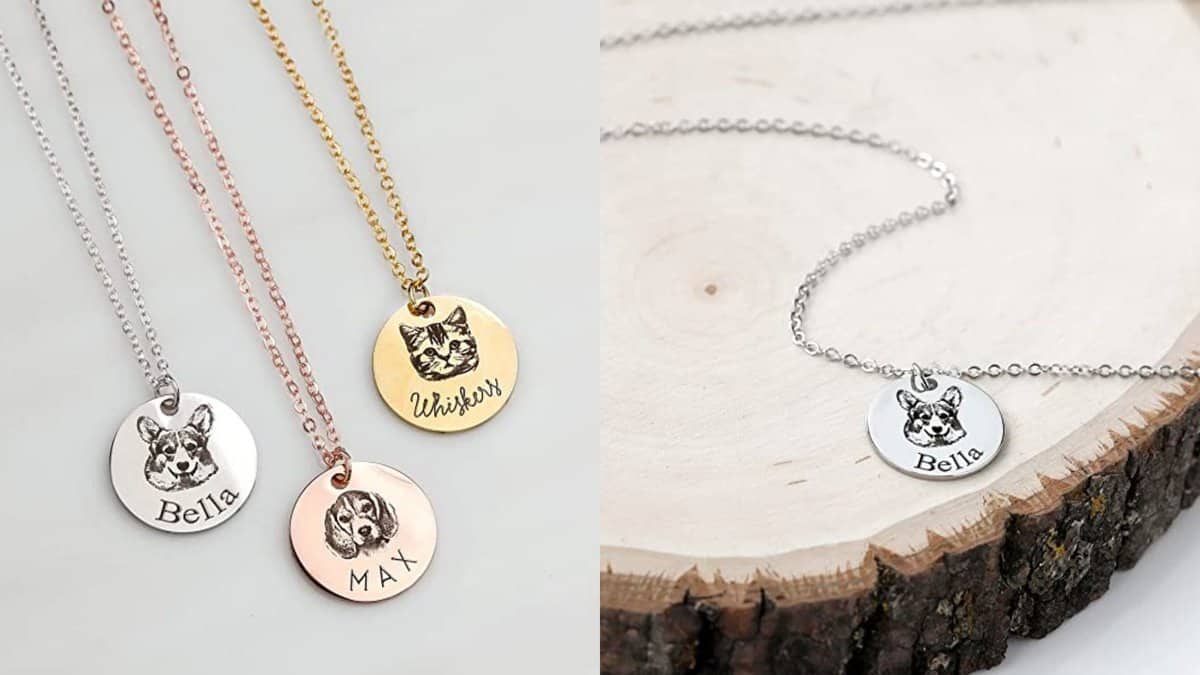 Pet owners will tell you their furry friends are as much a part of the family as their human counterparts. Allow the pet parent in your life to show off their "child" with this customizable sentimental necklace boasting your pet's portrait and name. It comes in irritation-proof, silver-plated stainless steel in your choice of silver, gold, or rose gold finish and will surely bring a smile and a tear to her eye.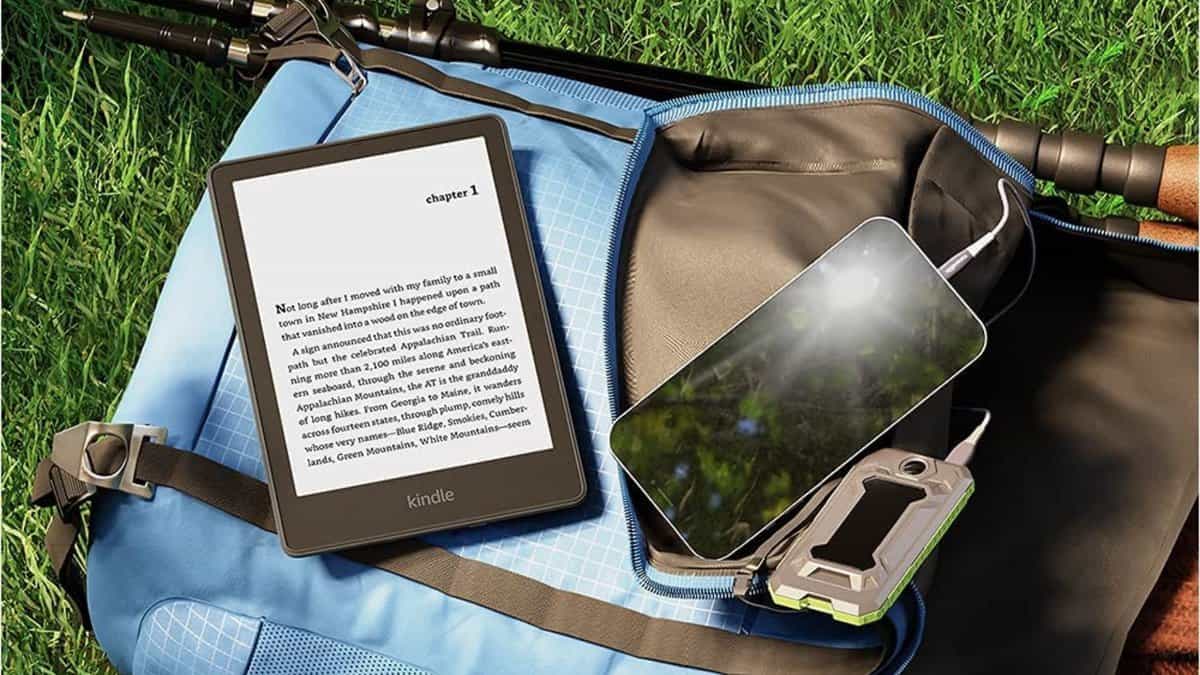 Readers notoriously have the best imaginations and inner worlds. The only downside to being a bookworm? Those books can get pretty heavy and space-consuming. Enter the Kindle Paperwhite that offers the ultimate reading experience with its glare-proof screen, which works in bright and low-light settings and can be pulled out whenever she has a free moment. It fits thousands of titles in every genre, provides up to 10 weeks of battery time, and has a water-proof construction for a comfy beach or bath reading session.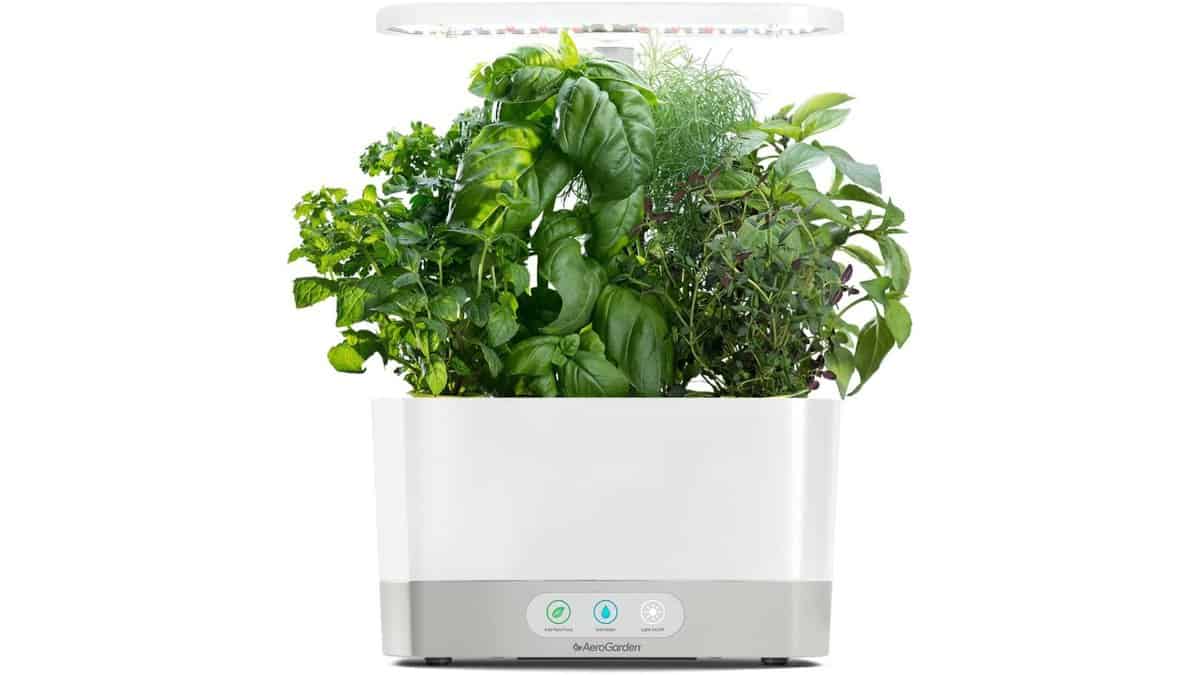 We don't all have access to a backyard, but we can take advantage of our green thumb with this countertop hydroponic indoor garden. Allow your herb-loving gal to garden in their small kitchen with the included seed kits from Thai basil to mint and curly parsley. Germination is expected within 21 days, and plants grow up to a foot tall for a bountiful harvest. The gardening kit relies on LED lights and requires no gardening tools, watering, sunlight, or soil, making it the perfect no-fuss addition. Nothing says a gift for women in their 20s like plants.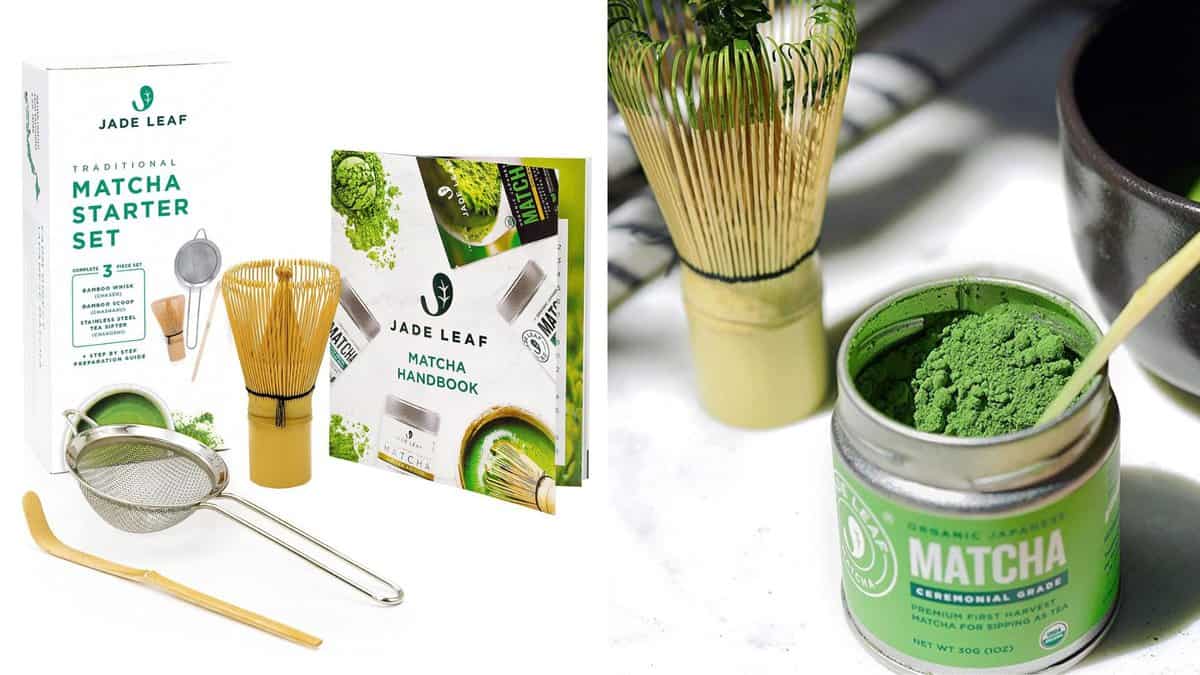 Allow your tea-sippin' sweetheart to immerse themselves in the perfect cup of ceremonial grade jade matcha with this comprehensive starter set with more than 5,000 reviews. It comes with a traditional stoneware matcha bowl, a natural sustainable bamboo whisk, and a scoop, plus a stainless-steel sifter to get a perfect consistency with each cup. If she's new to matcha, no problem: She can use the included step-by-step guide on preparing it, and it works well with lattes, too.
Whether they spend time walking and sunbathing outdoors or have taken up an outdoor sport, every 20-something can benefit from a new athletic hat — especially from the iconic sports brand Nike. This version is made of a polyester-cotton blend with moisture-wicking properties for sweaty activities. It features a buckle closure for a customized fit, and it comes in several fantastic colors to show off personality, from royal blue to royal blue to Neptune green.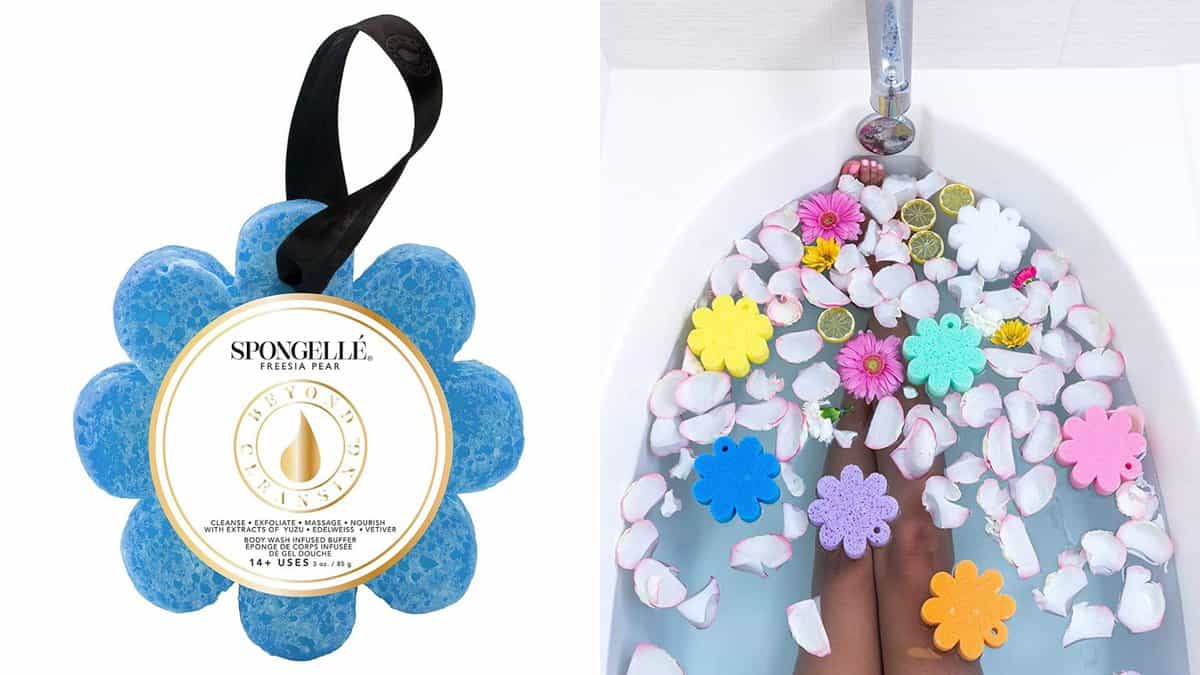 A bath is only as good as bath products. Grant her the gift of ultimate relaxation with this top-rated exfoliating buffer sponge that comes "pre-loaded" with a luxurious, hydrating body wash that moisturizes and massages the skin with natural extracts. Scents like freesia pear and honey blossom make it as much of an experience for the senses as for the skin.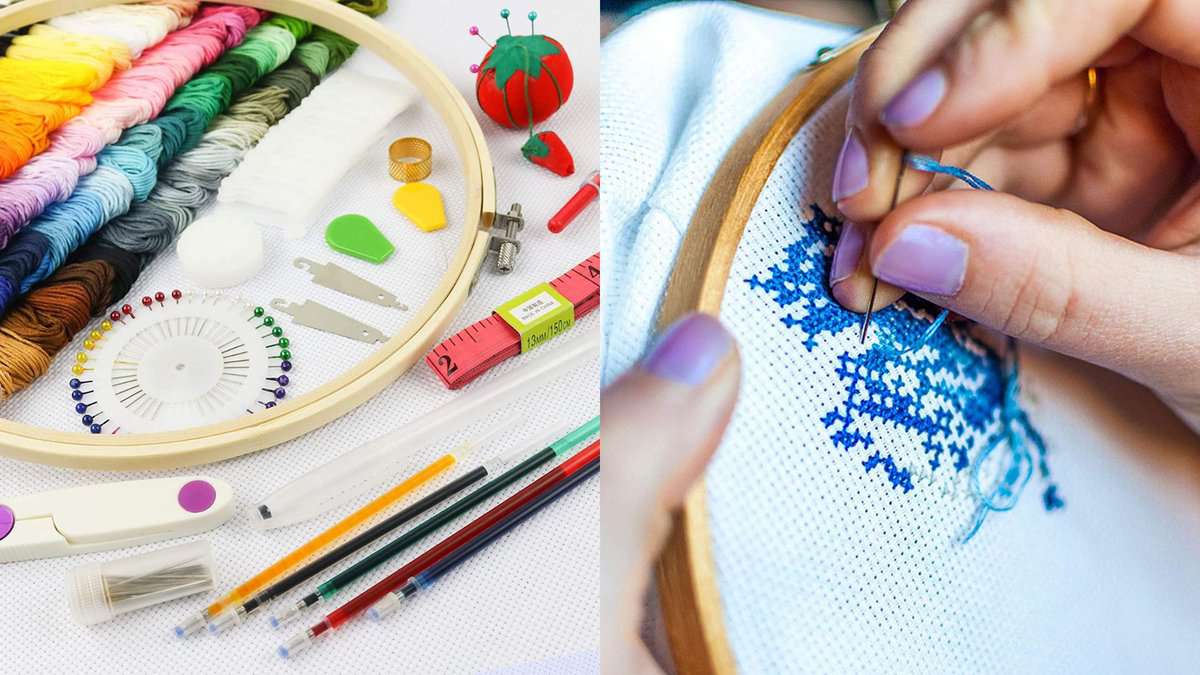 Clubbing was so last decade. A woman's 20s are about embracing their inner grandma, and there's no better way to do so than with this top-rated cross-stitch kit. It comes with everything they'll need to get started on their masterpiece, from bamboo embroidery hoops to vibrant color threads to water-soluble pens and a pincushion. Here's hoping they'll make you something special in return!
If you want to impress the yogi in your life, gift them these Alo Yoga leggings that are considered some of the most flattering and functional leggings money can buy. They feature a stretchy sweat-wicking fabric that lifts and sculpts the body, a high-waist for showing off that crop top (or hard-earned abs), and come in several adorable colors they'll be eager to show off in class.
Those who like it hot and truffle have met their match: this hot sauce variety kit from Truff has a cult following and over 35,000 reviews. Made with ripe red chili peppers, truffle oil, organic agave nectar from Jalisco, Mexico, and savory spices like cumin and coriander, they'll sample the brand's award-winning original hot sauce, hotter hot sauce, and white truffle sauce. Each offers an instant gourmet vibe to any meal or snack.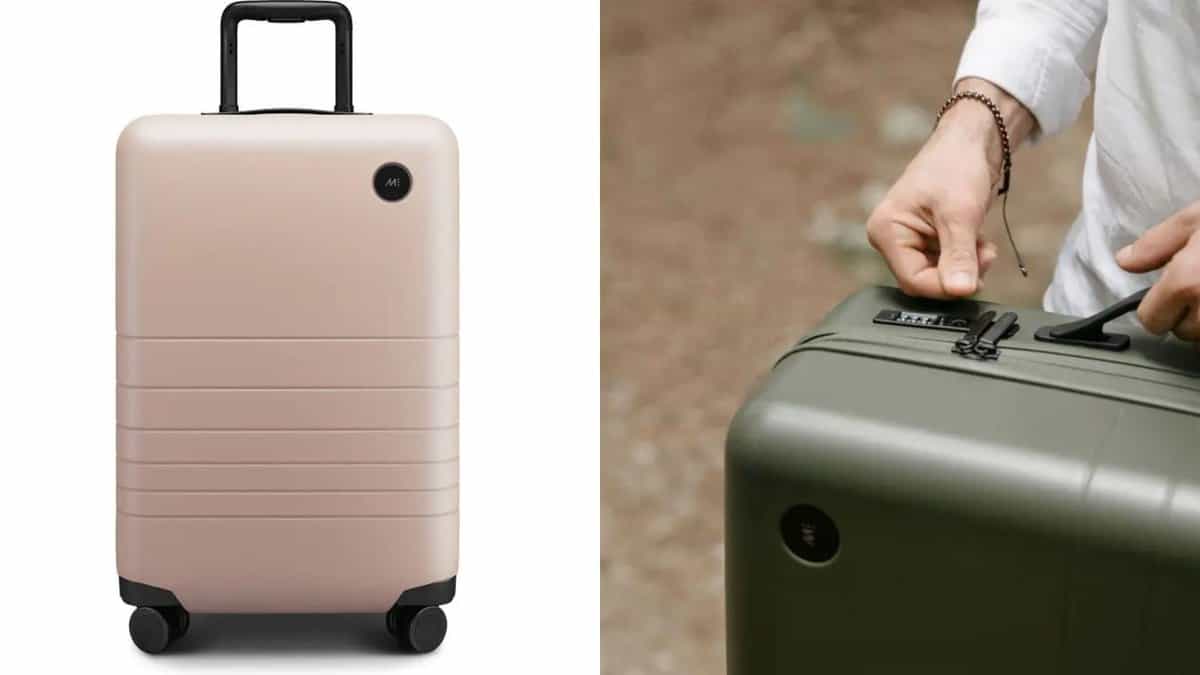 Treat the jet-setting 20-something woman in your life to the greatest gift of them all: A trip free of extra luggage fees. This ultra-roomy carry-on from Instagramable brand Monos fits up to a week's worth of belongings, making long-distance travel a breeze. Its unbreakable hard shell keeps belongings safe and intact, and it features numerous zippered mesh pockets to compress and organize items. The adjustable handle also sits at four heights for comfortable toting around the airport.
36. For The One Who's Always Sore: Theragun Mini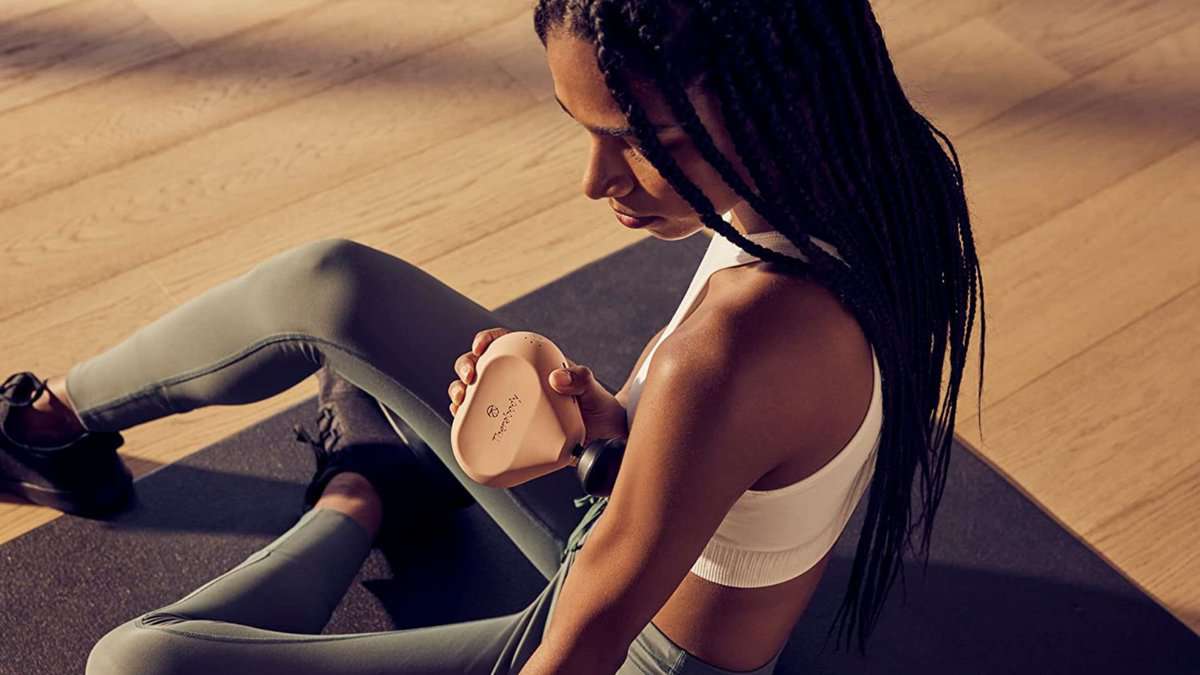 Old(er) age means random, inexplicable aches and pains. Help her to treat her sore muscles with the ever-popular TheraGun Minis, a handheld percussive device that digs deep (or gently!) into hard-to-reach places. It has three speeds for a personalized massage session, while the accompanying app provides guided massage routines for an at-home spa experience. It features an ergonomic grip to keep her hands from aching and whisper-quiet.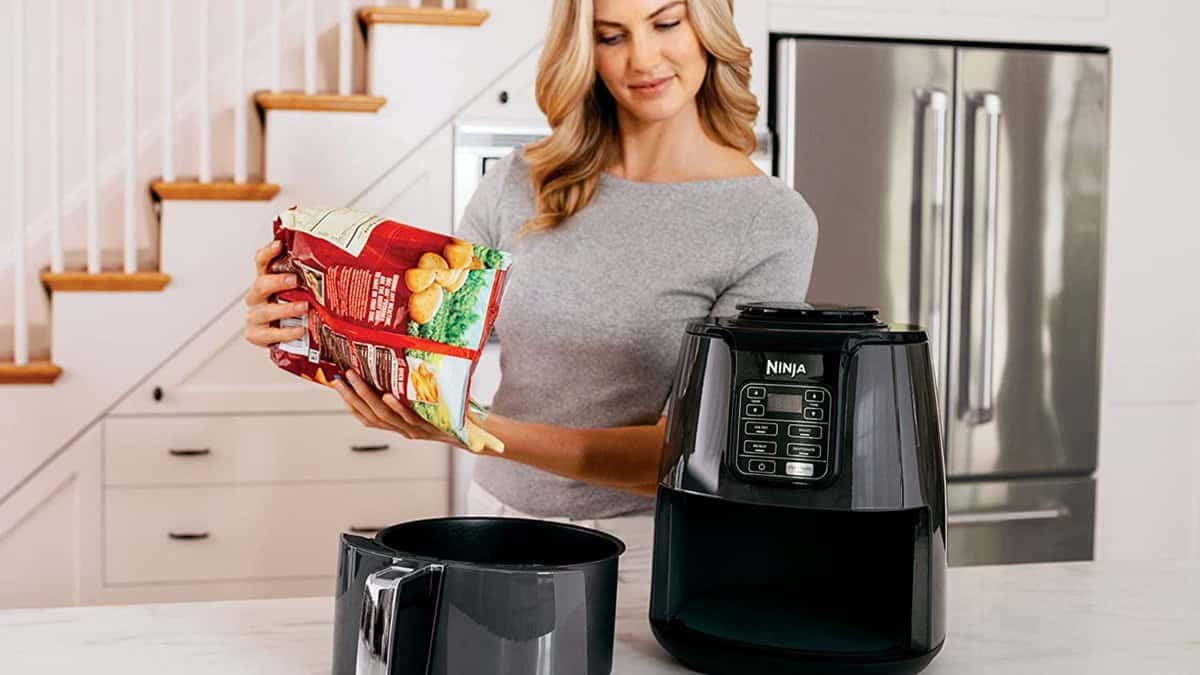 If she's not big on home cooking, she's about to be with this extraordinarily easy-to-use and multifunctional air fryer. The appliance gently extracts moisture from food for delicious, fried-like meals with a fraction of the fat. Beyond air frying, it roasts, reheats, and dehydrates, allowing your giftee to discover the joys of home cooking. It's particularly good at heating frozen dumplings and Trader Joe's apps if all else fails.
Whether they live in a climate with four seasons or are about to embark on an icy adventure, there's no trendier outerwear for women in their 20s than a North Face puffer jacket. The celebrity-loved Nuptse 1996 features wide baffles for unmatched warmth and comfort, a 700-fill-power down lining to keep the toasty, a stowaway hood, and a stand collar. It folds into its carrying case for easy portability.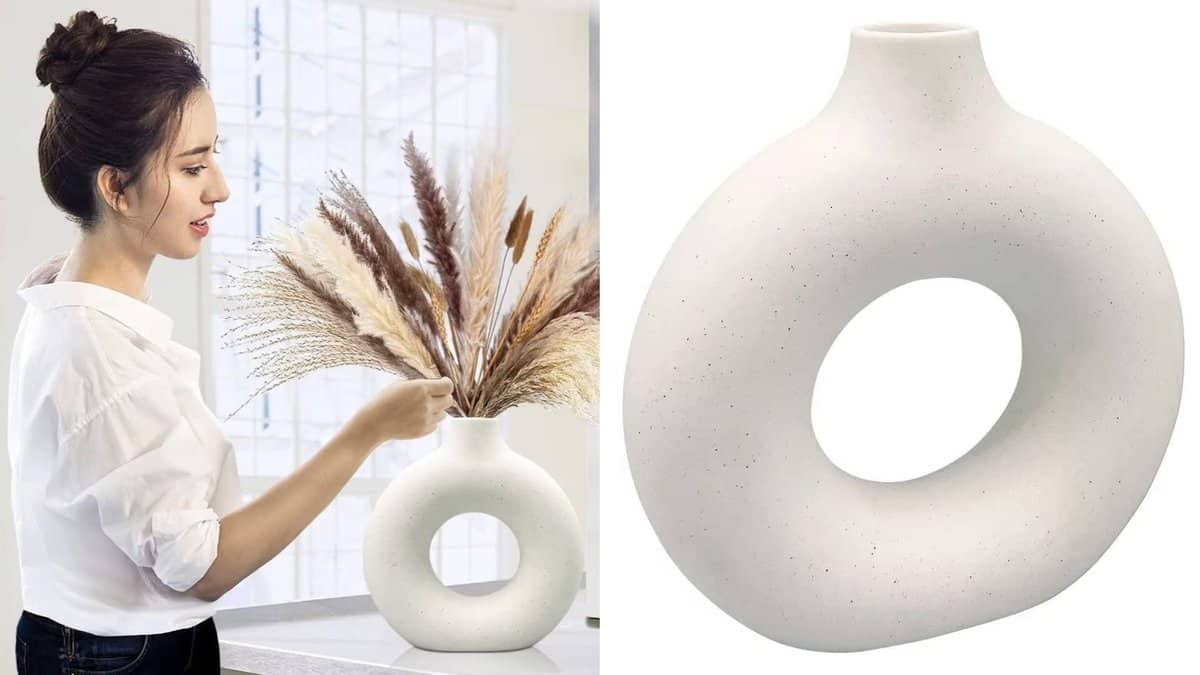 Shopping for home décor for those with impeccable taste can be daunting, but with this super elegant and on-trend vase, they'll be thrilled you did the dirty work. This white ceramic vase features a minimalist donut shape with a contemporary yet mid-century modern aesthetic. Whether styled alone or holding a fresh bouquet, this gift will surely be front and center in their apartment.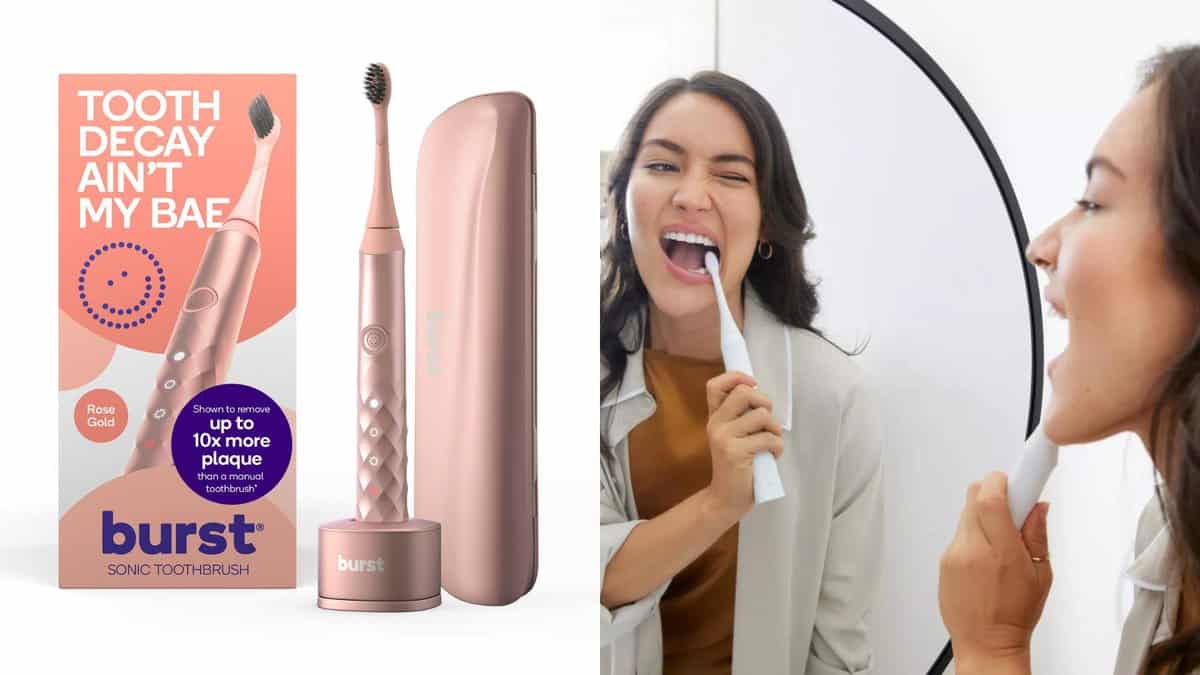 There's no better feeling than a freshly brushed set of pearly whites. Grab this popular electric toothbrush to help them optimize their morning and nighttime routine. It has a built-in timer to ensure they're brushing every quadrant of your mouth equally (30 seconds each!), and it features a tongue scraper for maximum freshness. With a one-month battery life, a carrying case, and no fussy wires to worry about, it's the perfect option for busy lifestyles.
To nail the updo hairstyle of the moment, all she'll need is this set of large matte claw clips with over 6,000 reviews. Featuring a trendy and minimalist square silhouette or a traditional '90s claw shape, they add an air of effortlessness to any look. Plus, the neutral earth tones ensure she can match them to any outfit, any time of year, regardless of her hair type.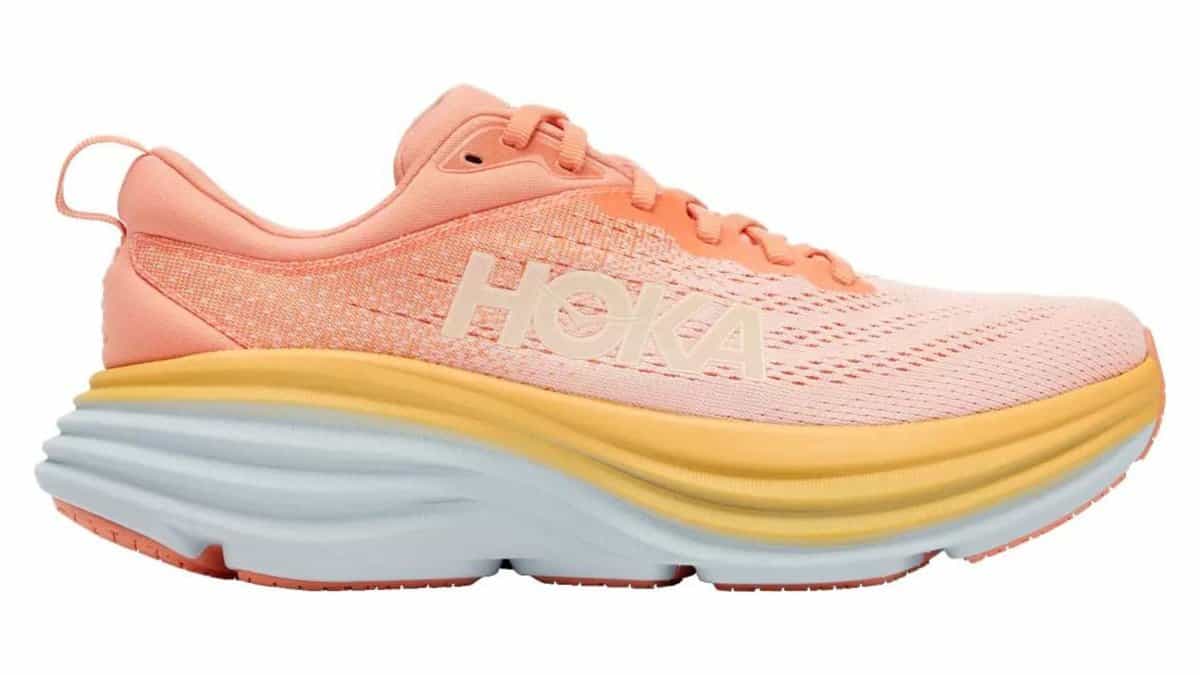 If your go-to gal loves to hit the pavement, ensure their next run is a personal record with these HOKA running shoes. Coming in 12 eye-catching colorways, these sneakers provide next-level cushion with their lightweight foam insole, extended heel for a smoother gait mile after mile, and durable rubber outsole for longevity. Plus, they're trendy enough to wear day to day.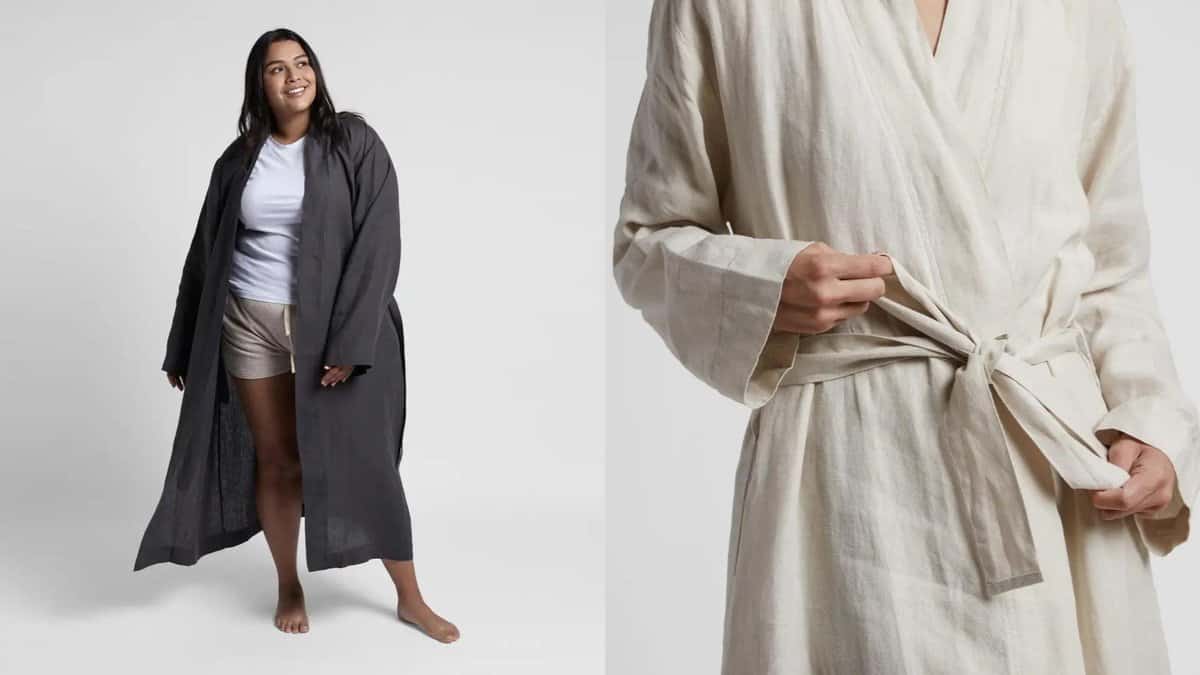 Lounging is a way of life for most folks in their 20s. Allow your giftee to sit back and relax in this highly coveted robe by the luxury bedding brand Parachute. It's perfect for all-season wear with its lightweight yet cozy linen material made of European flax, soothing colorways, and its removable belt and side seam pocket for their phone and obligatory snacks. Additionally, the organic robe is Oeko-Tex Standard 100 certified, so it's a purchase you can feel good about.
If they've been spending their days scrolling TikTok for the perfect mani design, they'll love being able to DIY with this top-rated gel manicure kit. Coming with an auto-sensor UV LED nail lamp, every nail tool imaginable, 32 gel nail polish colors, and grooming tools to seal the deal, it's as close to an in-person salon experience as it gets. If used correctly, manicures can last up to 21 days, making them an ideal investment for the frequent nail spa attendee.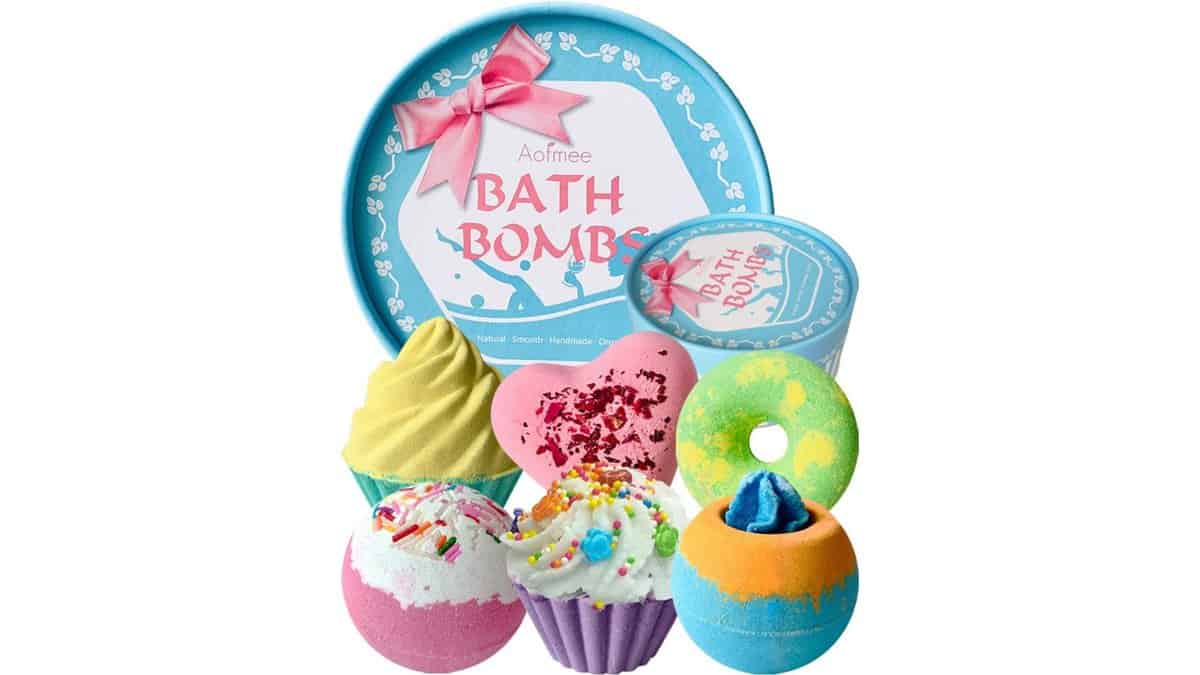 With bath bombs this cute, she might not even want to use them. Coming in adorable varieties like a lavender and shea butter cupcake and a Victorian rose heart, these unique multilayered bath bombs look as great displayed on their bathroom counter as they do create fizzy tie-dyed hues in their bathtub. Hand-crafted with natural oils and fragrances, they're an immediate pick-me-up for every sense.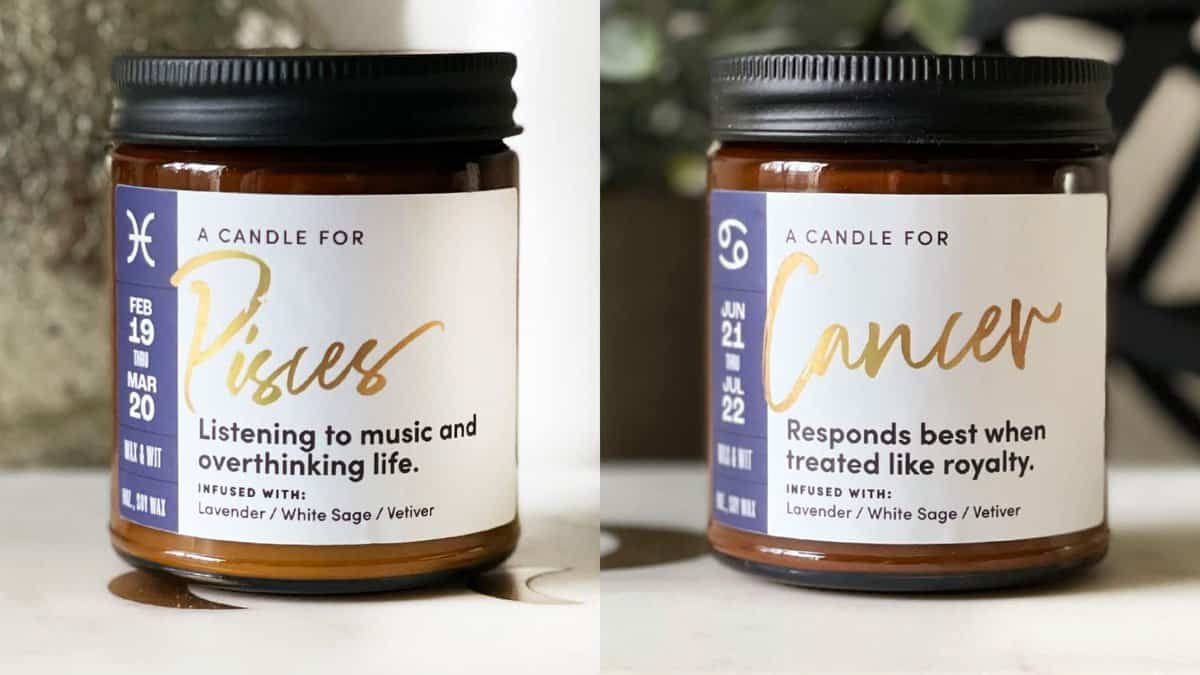 Whether they follow their zodiac sign like the bible or appreciate a little insight into their personality, these astrology candles make for the ideal thoughtful gift. Each candle displays her astrology sign in a stunning cursive font with a quick note about the star sign's most distinct traits, along with the candle's flavor profile notes. The soy candles burn for over 50 hours and are free of harmful paraffin.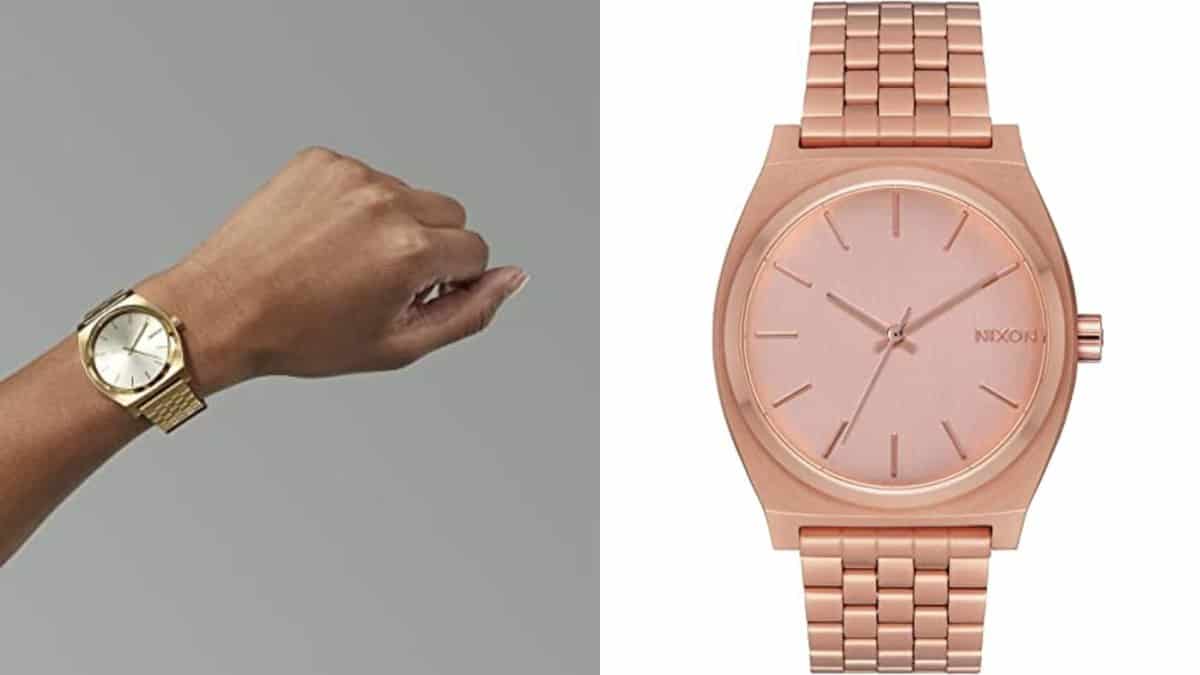 With technology and screens abound, we often lose sight of the most timeless way to tell time: A watch. You 20-something can add a severe dose of class to any outfit with this popular Nixon waterproof Miyota Japanese quartz three-hand watch. Boasting over 5,000 reviews, it comes in 18 variations, each sporting different finishes and face hues, allowing the giftee to show off their style.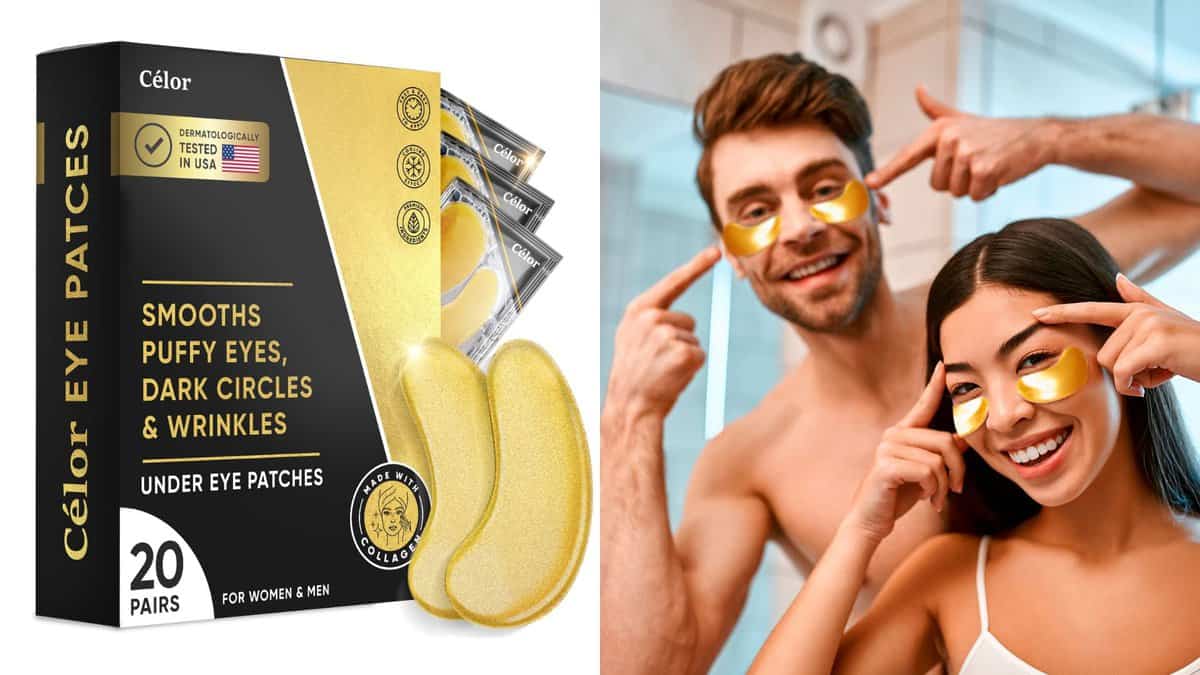 If your giftee is the type to do a million things at once, contribute to their do-it-all routine with these popular under-eye patches that work while they work (or rest!). Infused with real mica gold, collagen, and moisture-promoting Centella Asiatica, the hydrogel patches brighten the under-eye area, boost circulation and cell activity, and revive damaged skin for an instant glowing look.
49. For the Hair Perfectionist: Dyson Airwrap
Every in-the-know 20-something considers the Dyson Airwrap the gold standard of at-home hair care. They can achieve a salon-worthy blowout whenever and wherever with this easy-to-use tool. As a blow dryer-brush hybrid, achieving a glamorous blowout is accessible on the arms. Because it won't exceed 150 degrees Celsius, it'll prevent hair damage like other leading hair tools on the market. Whether they're looking to tame frizzy hair or add volume to flat strands, the Airwrap features numerous one-click (mane) attachments that achieve the perfect style regardless of the occasion.
Working from home can get monotonous, but with these exciting-looking recycled laptop sleeves from the popular brand Baggu, toting at their laptop will no longer inspire a feeling of dread. Coming in seven retro patterns, the pouch resembles a sleeping bag for your laptop with a closing flap and hook-and-loop fastener, so it'll always stay safe — and, most importantly, stylish.
Prices were accurate at time of publication.