College students can sometimes be tough to shop for. Whether you need a Christmas present or a birthday gift, this list is filled with great options that answer college students' needs. Here are useful and thoughtful gift ideas that any college woman will love.
Here are holiday gift ideas for college guys.  
Note: We are a reader-supported site and receive compensation from purchases made through these links. 
 Best Christmas gifts for college women 
Having a fully charged phone is the top safety idea and this new power bank from Anker is a fantastic new device that can help your daughter keep her phone powered up while she is on the go. No need for cables, a phone fits right into the charging connector.
Bathrooms in dorms or apartments don't typically have the best lighting for getting ready, which is why a vanity mirror is a gift they will use regularly, especially if they like doing makeup.
An inspirational, stylish bracelet stack made by a brand that believes one kind word can change things for the better? Don't worry if it sounds too good to be true. It's not, thanks to Little Words Project. They offer dozens of words and designs, multiple sizes, and customization options. We'll take a stack and longer arms, please.
This winter wardrobe staple makes for a great gift she will love. Think of it as a timeless classic; in this case, it has a relaxed fit and luxurious feel and is sustainably sourced. Plus, nine rich colors and more than 1,000 5-star reviews make this a no-brainer.
You can't go wrong with gifting a beautifully designed, personalized fabric tote. These are made from 100% durable cotton and feature a copper snap, leather straps, and a foil-pressed leather tag with her name on it (if you choose).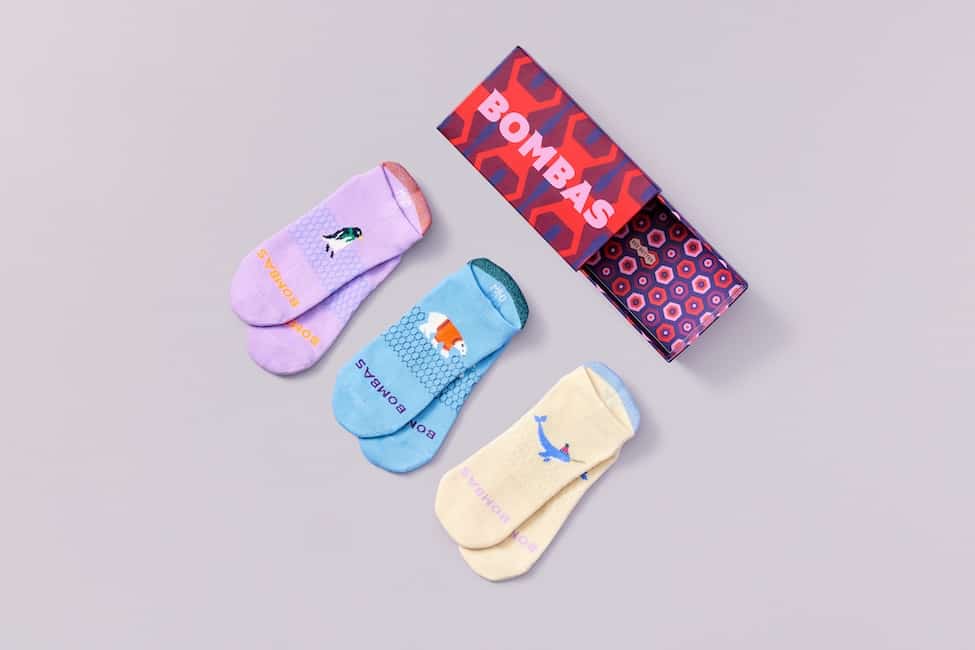 COMFY. Check. COZY. Check. COLORFUL. Check. This set of three adorable ankle socks from Bombas checks all our gifting boxes. Plus, this gift gives back: for every sock purchased, one will be given to a person experiencing homelessness.
11/20 – 11/23 Site-Wide Sale (20% Off) with code HOLIDAY20.
This slipper is massively popular and is available in several colors. But shop early if your daughter has a favorite.
A comfy, wide-leg track suit is a very popular look for college women now and, can you blame them for wanting something that is so effortless to wear? 
We are in love with Kyle Cavan for collegiate jewelry. Their designs are unique and include both vintage and architectural charms that any college student would enjoy and be proud to wear.
If your daughter has not already asked for Hoka running shoes, surprise her with a new pair for Christmas. They are incredible athletic footwear that will keep her feet cushioned and supported as she walks all over campus.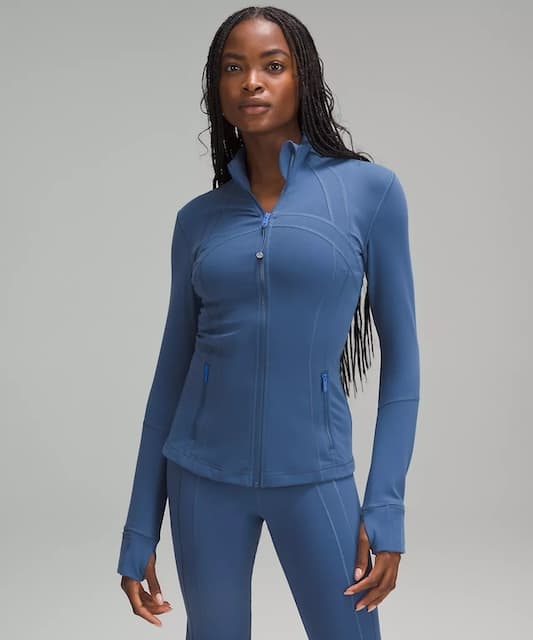 lululemon remains a super-popular brand among college women and this jacket would be a versatile choice for a Christmas gift. She can wear it to the gym or to class or out at night. Choose one of 13 pretty colors. 
Here is a second super-popular UGG selection that is at the top of many teen and young women's lists this year.  All the trendy UGGs seem to sell out quickly so do not wait on this one. 
This lap desk is so much more comfortable and functional than the lap desks you might have used in the past. With a built-in mouse pad and phone slot, there is ventilation for a laptop which makes this an ideal gift for anyone on your list.
Cowboy boots have never been more popular and these white ones from Target would be perfect for parties on campus or over the holidays back home. We love the stitching!
When we asked our community what bags their daughters LOVE, Kate Spade was one of the brands that kept coming up. This cute bag is in the crescent shape that is so on trend right now.  Available in three colors including a very pretty pink, gingerbread and black. 
The very popular Stanley Quencher is available in 20 colors and multiple sizes. This is a trendy gift as well as one that is practical as your college daughter will have a cold drink to take with her to stay hydrated as she goes about her busy day on campus.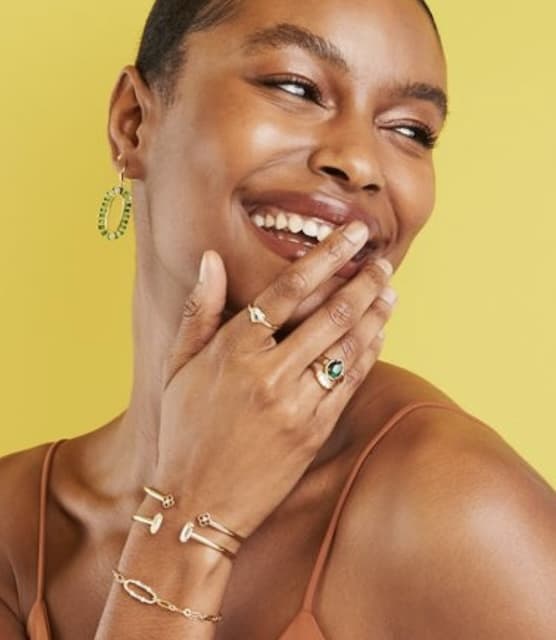 This collaboration is a match made in holiday heaven! Find gorgeous Kendra Scott jewelry made specifically for Target. Find necklaces, earrings, bracelets and accessories. 
Here are six bestselling skincare products from the uber-popular Glossier skincare brand. The Milky Jelly Cleanser, Super Bounce serum, Priming Moisturizer Rich, soothing Balm Dotcom (in Original and Rose), Futuredew oil-serum hybrid plus a pink nylon-spandex headband, perfect to use when she papers herself with Glossier.
Why stress your hair to get wavy curls when you can use these soft satin ties overnight and wake up with perfect bouncy hair?
This might be just what your daughter needs to get a better night's sleep in a noisy dorm or apartment. This set includes a silk eye pillow filled with lavender buds and flax seeds for a weighted sensation that blocks light. Also, a cooling gel eye mask can relieve tired eyes.
Levoit is a highly-rated brand of air purifier, and now they have the mini model with a HEPA filter, which your daughter can use in her dorm room or college apartment to filter smoke, allergens, pet dander, odor, and dust. Add a few drops of essential oils to create a pleasing scent. Weighs just 1.3 pounds.
Has your daughter told you about Drunk Elephant skin care line? Here is a way to sample six travel-friendly sizes for AM and PM skin care.  
A hair mask is great for repairing dry or damaged hair and deep conditioning. This keratin hair mask includes Omega 3 and Vitamin E. 
These are the best face masks and are only one dollar each if you buy a 12-pack. They are made with antioxidants and natural, cruelty-free ingredients. This is a thoughtful gift to encourage your daughter to take time for self-care. 
If you're looking for a buttery-soft, crazy comfortable legging-look no further. Honestly-Lulu leggings are the softest things I've ever felt. There is a reason these are wildly popular; they look good, and they feel heavenly. This could be the #1 gift on many young women's Christmas lists this year.
AirPods can also help with noise and are amazing for listening to music, podcasts, or conversation. If your daughter doesn't have a set or has an older generation, these make a great gift, especially because they have active noise cancellation, and college living can be very noisy!
If your daughter appreciates her zodiac sign, this is a great ring. They are made with sterling silver, gold, or rose gold and subtly features the zodiac sign in the center. 
This weighted blanket is on everyone's list this year. It's made from organic cotton, it feels delicious and can help you get a deep, restful sleep.
Who hasn't heard that silk pillowcases are the way to go? Blissey pillowcases are handmade from high-quality silk; Blissey says their pillowcase "does wonders for your hair, skin and overall health while you sleep." Available in 10 beautiful colors.
College women can always wear more workout clothing, and Alo is a super-popular brand. Their yoga pants are incredibly comfortable, and so many other cute things are on their site.
These cozy Christmas PJs are made for sleeping AND lounging, what we want all our college women to do when they come home for the holidays.
This mini fridge is ideal for storing drinks in her room. It holds 6 cans and comes in 4 colors.
An Apple Watch is useful for monitoring fitness, sleep, heart rate, crash detection, and much more. Great for college students who are into health and/or fitness.
This is the perfect beach towel for teens or college students. It is super soft, absorbent, and rolls up very small to fit in any bag.
This makes blow drying very easy by combining the hot air of a blow-dryer with the round brush to create a smooth, shiny blowout.
College students are often misplacing things and Airpods are very easy to lose because they are so small. This Airpods case with an Airtag is trackable so that she will be able to find them easily.
One of the most popular fragrance brands among college girls — Sol De Janeiro mist "feels like summer all year long."
Having a pair of good sneakers is definitely necessary for any college girl. Available in 38 different colors, these sneakers are breathable, machine washable, lightweight, flexible, and have a removable, dual-density insole for cushioning and support.
These are another style of sneaker that are very trendy among college girls. These Adidas sneakers have a rubber sole making them very comfortable.
Having an ice maker is so convenient for college students to make smoothies, iced drinks, or even just to have a refreshing glass of cold water.
A Keurig is ideal for making coffee in the mornings in a college dorm or apartment. This one is less than 5 inches wide — perfect for small spaces like a college dorm. It brews any cup size between 6-12oz with Keurig K-Cup pods.
This bedside caddy is especially useful for the dorms and throughout college since most dorms/furnished apartments do not come with nightstands. This can be used to store a phone, books, glasses, snacks, and drinks.
College rooms typically don't come with enough outlets to charge all devices at once. This power strip includes 6 Outlets, 2 USB ports, and 1 USB-C port. It also features fire resistance, overload protection, and surge protection.
44. AirTag (Amazon)
Help your daughter keep track of her wallet, keys, backpack and more with AirTags, so that she can find her items if lost.
An electric tea kettle is a great addition to any college apartment kitchen. It can be used to make tea, instant coffee, instant soups, and more.
This is an adorable and useful set for your traveling young adult: a sleep mask, blanket and pouch. Many designs. All cotton.
These are hot, hot, hot. Many colors-get them while they are still in stock.
More Great Reading:
Stocking Stuffers for Teens and College Kids