As hard as it is to find the holiday gifts for our teens, it's even more challenging to find gifts for grandparents. Many have begun the process of downsizing and really don't need or want more stuff, but it is the gift-giving season so, of course, we want to get them something. Here are some ideas for gifts that they can use.
Note – We are a readers-supported site and receive small amounts of compensation from purchases made through some of the links in this post.
Before you start shopping, make sure you're not leaving any money on the table by downloading the free Honey browser extension – it's a tool that automatically applies coupon codes at checkout to help save time and money.
Gift ideas for grandparents
1. Discover Their Roots
Genealogy kits are among the most popular gifts for all age groups.  Why not give grandparents the opportunity to learn more about their heritage. 
With so many of our parents spending much time at home now, an air purifier could be a very healthy pick for a gift.  The Conway Air Purifier gets RAVE reviews after years of testing multiple models. It captures and reduces up to 99.97% of particles 0.3 microns in the air, including pollen, pollutants and other allergens. It also reduces odors.
As we age, it can be even harder to get a good night's sleep.  This very well-priced alarm clock allows the user to wake up with gradually more and more light, resulting in a gentle and natural start to the day. This one also functions as a clock radio with FM stations and has multiple lighting options.
The size and shape of ice makes a big difference in how your drink will taste. This counter-top size machine requires no plumbing to install – simply fill with water and within 20 minutes, enjoy crunchy ice. 
Subscription boxes
Stitch Fix offers clients curated clothing that comes monthly in a box. They have boxes for men, for women, for petites and plus sizes. Your mom or dad can fill out a profile and will receive five pieces of clothing and accessories tailored to them each month and they pay for only what they want to keep. Anything can be returned FREE with a shipping label that comes along each moth.

After decades of cooking, a subscription to a meal kit might be just the thing grandparents would enjoy to add some variety to meal preparation boredom. Blue Apron gets good reviews and they have options for boxes for 2, vegetarian, and now include wine. Here's where you can learn more about the gift card option. 
We found some amazing subscription box ideas for teens and young adults and many would also be fun for grandparents, too. For more ideas, look at this list. 
There is nothing quite like a YETI Stainless Steel Insulated Tumbler to keep hot drinks hot or cold drinks cold. Now, your parents can enjoy a glass of wine, or mug of hot chocolate, with these easy to hold wine cooler mugs. Available in a dozen colors. 
Ask Alexa to turn on the lights, make a shopping list, tell you the upcoming weather or even entertain you with a joke. Alexa will recite books, plays, music and is a fantastic digital assistant/companion. The 4th generation has a visible clock and timer.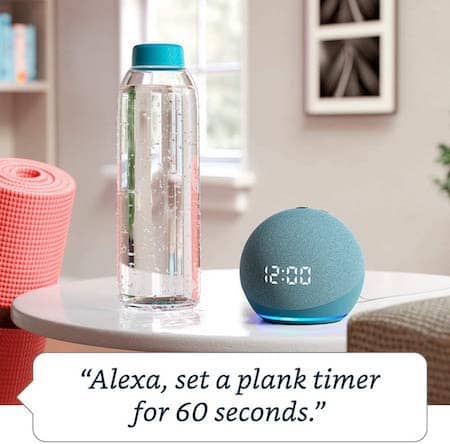 For anyone who travels, Kipling Bags  are a favorite brand. They are durable, lightweight, come in lots of different styles, colors and price points. While our traveling days are more limited now, we hope that 2021 will bring opportunities for safe journeys. These are also a practical option for everyday use – there are loads of different styles and colors.

Puzzles have become wildly popular during the pandemic and the Ravensburger puzzles are among the best ones made. There are seemingly endless designs and themes but take a look at the number of pieces before you decide on a puzzle for your parents – 300, 500, 1000 pieces are some of the options available.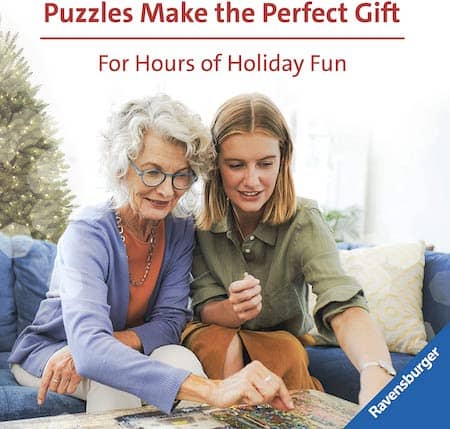 Using wireless headphones to listen to a game or music is something our kids do. Why not see how grandparents like this technology? The Jabra Elite 85h gets the top reviews for audio quality and the ability to adapt to the user's sound needs. 
Let this robot vacuum do the work to clean carpeted or bare floors. This could be an entertaining, and practical, gift for grandparents and their pets. BTW, this model gets top reviews. 
The coolest thing is that the Aura Digital Photo Frame has a unique email address and when you email it pics, they automatically upload to the frame. (Requires WIFI.)
Another great digital frame is the Nixplay Frame  which allow you to grab photos from popular photo and social media services like Facebook, Instagram, and Flickr.
We want the grandparents to remain active and having a fitness tracker can be great motivation to count daily steps and monitor heart rate. This one gets great reviews. 
Have you seen the "paint by sticker" craft books? They were originally conceived as art projects for kids but there are amazing books for adults, too, including the ones by publishing powerhouse, Workman Publishing. If your parents are dog lovers, they might enjoy this one.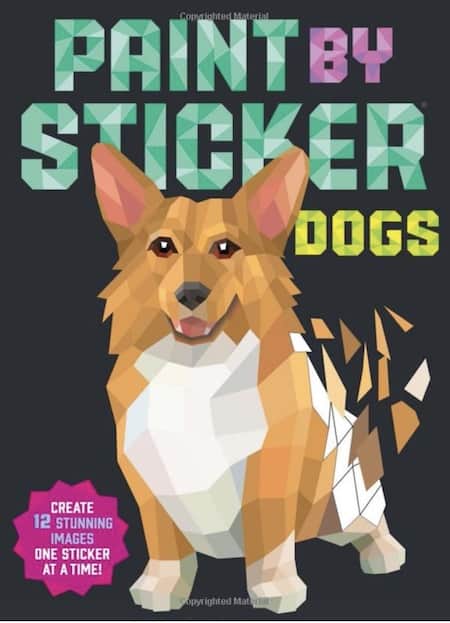 Watching the birds come and go outside a window provides entertainment and a view on the natural world.
17. Emergency Kit
If 2020 has taught it anything it is to be prepared for a natural disaster or shelter in place alerts with enough food, water and safety supplies to support ourselves and our families until it is safe to leave our homes. This box comes with all your parents would need for 72 hours of self-sufficiency with tools, warmth, safety, first-aid, food, and water. This is on the Oprah list of Favorite Things for 2020.
We want to encourage open windows this winter to allow fresh air into our houses.  Having a heated blanket on the bed with dual controls would be a great gift for grandparents. There are many color choices.
We cannot express to you how much we adore these shoes for every member of our family – both men and women, young and older. There are tie ups, slip ons, running shoes and more, all of which are incredibly comfortable. Do yourself a favor and buy a pair for YOU while you are shopping for your parents.
These light up when they sense movement so that your folks can see where they are going when they get out of bed.
To keep everyone's toes warm.
For the weather-nut, everything you need to know about the weather.
They have stories to tell and this will help them tell them. It's an interactive system that asks them to tell a story each week, all of which goes into a book once enough stories are collected. 
This is one of a series of watercolor project books that are wildly popular. Dana Fox, the creator, provides light outlines of each design. This is an option for any artist-to-be, even if they've never picked up a paintbrush in life.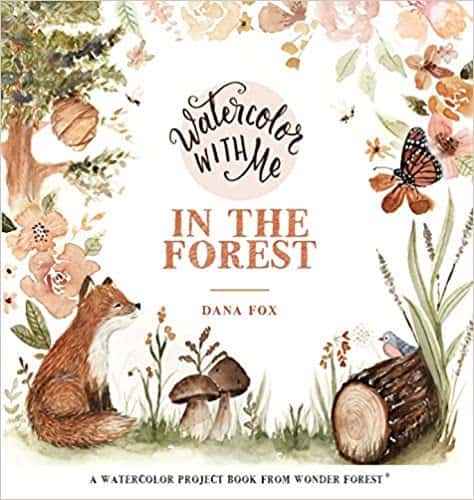 25. Donation in their honor
Donate to the charity of their choice and the charity will send them a note of thanks. It's a win win.
Reading can get challenging for some but a subscription to books on tape for devices can help.  Pair this with the Echo Dot and your parents will have an endless supply of good books to listen to.
Because they are at a more vulnerable age, pick up both face masks for them.  These, made by Banana Republic, are great for everyone at any age and get some of the top reviews.
Pay for their yearly Prime membership and allow them to order from Amazon and enjoy two-day FREE shipping all year round. Plus they can enjoy streaming thousands of TV shows and movies along with unlimited, ad-free access to over a million songs and hundreds of playlists.
29. Bills Paid
As people age, and are likely on a fixed income, some may become overwhelmed with fear of running out of money and may skimp on things they would enjoy. Pay a bill for your parents or buy them Netflix for the year or a subscription to a newspaper or magazine they enjoy reading.
Other gift ideas include paying for a cleaning service or home repair or gift cards for gas or their favorite grocery store, lawn service, car detailing, hairdresser, or a massage.
30. Companionship
Stuff is great but, the most popular suggestion among our Grown and Flown Parents Facebook Group,by far, was to give them the gift of your time and your presence. Buy them tickets to a show, a concert, symphony, a museum, or pay for a dinner out, even if it won't be something you will be able to do until 2021. However they prefer to spend the day, spend it with them.
31. Walmart+ Membership
One of our favorite gifts for 2020 is the NEW Walmart+ Membership. Not only does it save you money, it also saves you time. With perks like: free shipping (no order minimum), free delivery from your store, savings of 5 cents per gallon on fuel and scan & go checkout, this is a gift anyone on your list will love. You can sign up for a free trial here.
More Gift Lists: