To help you with some new gift ideas for college students and teens, here's a list of some of our favorites. These are perfect for current students and those who will be freshmen next fall.
We receive compensation from purchases through some of the links in this list.
Favorite Gifts for College Students
1. Rose Gold Kendra Scott Bracelet 
We have fallen in love with Kendra Scott designs and her beautiful pieces have become our go-to jewelry gifts for our daughters, nieces, and friends.  The designs are elegant yet trendy and can be worn with dressy or causal outfits. This bracelet, with a choice of five different stones, would be a beautiful gift for an occasion.

2. Bed Bath & Beyond BEYOND+ Membership
Once a student moves into their dorm room, they'll think of many other things they need to settle into college life. If they're living in a first apartment, that list is likely a very long one.
Bed Bath & Beyond is THE go-to source for dorm and apartment furnishings and their BEYOND+ membership program offers 20% off and free shipping in store or on-line, all for a $29 annual membership fee. No more coupons to keep up with, no special sale days, just savings and free shipping.
3. Silk iPhone Grip Case

Cell phones are an indispensable, and expensive, piece of equipment and your student needs a reliable case to keep it from shattering if they drop it (which they will.) While you can find many more expensive models, the Silk phone case has a texture that makes it grippy, not slippy, is lightweight, has protective corners ("airbags for phones") and is very well-priced. Plus, it gets top marks by the New York Times Wirecutter reviewers.
4. Hydro Flask Stainless Steel Water Bottles
There is a reason why our kids love this brand and it starts with the amazing insulation properties keeping water cold for 24 hours and hot liquids warm for six. With a powder-coated exterior, Hydro Flasks do not become slippery like other bottles when they become damp from condensation. They are available in nine colors and two sizes.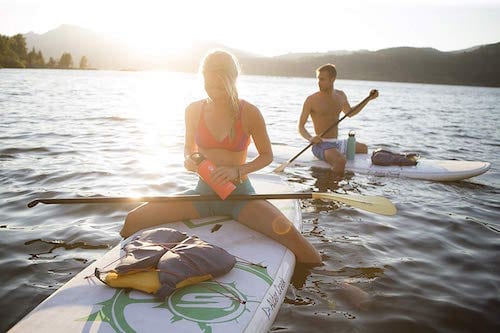 5. Fujifilm Instax Mini Camera
This cute mini camera lets your teen take pictures of their new friends and print the photos instantly.  It comes in 5 pretty colors and is bundled here with a starter pack of film.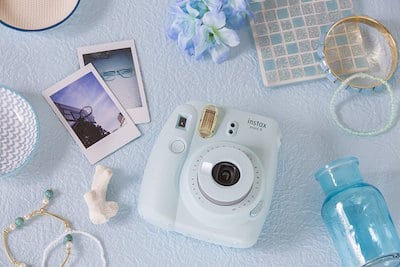 6. Sonic Alert Alarm Clock
Buy this alarm clock for any sound sleeper who is used to waking up to the loud and persistent parent-alarm clock at home. With flashing lights, an adjustable alarm tone and under-the-mattress attachment that shakes the bed, your son or daughter will never sleep through a class.

7. Keurig Mini Coffee Maker 
Grabbing a cup of coffee right in your dorm or apartment is one of life's small luxuries. This small and stylish coffee maker by Keurig will fit on a desk or the tiny counter space in your student's first apartment. They never have to waste money on overpriced coffee again! Comes in four colors.

8. Dimmable Desk Lamp with Charging Port
Some colleges supply a lamp or a desk with built-in desk lighting but, if your teen needs one, this lamp is dimmable and has two USB ports to charge their phone, too.
9. Google Home Mini
Once your teen gets used to having their own digital assistant, they will find even more ways to take advantage of these ingenious devices.  Use it as an alarm, to set reminders, play music, and to ask any question they would ordinarily look to Google to answer, all voice activated.
10. Harper Crossbody

We have fallen in love with these adorable crossbody bags and we are not the only ones – Oprah named them one of her Holiday Favorites last year. They come in loads of different colors – look for your daughter's college colors – with just enough room to hold a phone, ID and credit cards.
11. Tool Kit
Everyone needs a tool kit and gifting one is also like gifting a bit of adulthood to a college student who will eventually be faced with some micro repair or the need to assemble a basic piece of furniture.
12. NCAA Cornhole Set
Find your teen's college in these officially-licensed cornhole sets.  Complete with two 2-foot x 4-foot boards and 8 beanbags, this will be perfect for game day tailgating.
13. Jabra Alexa Enabled Wireless Earbuds

We rarely see our kids without their phones and, when they are walking across campus or working out, being able to use wireless technology to enable their music or make a call is increasingly popular. These wireless earbuds get high marks.
14. GMorning, GNight by Lin-Manuel Miranda
This slim book of inspiration, by the creator of the sensational play, Hamilton is Lin-Manual Miranda. Before he wrote and created the amazing music for it, he began leaving words of encouragement for his Twitter followers in the morning and evening. This book draws from his very favorites and will be provide "a little bit of inspiration from you to me!"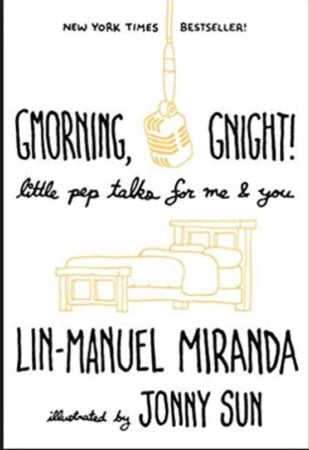 You Might Also Be Interested in Reading:
College Shopping Hacks: 21 Ways to Save Time and Money

SaveSave
SaveSave
SaveSaveSaveSave
SaveSaveSaveSave
SaveSave
SaveSave
SaveSave
SaveSave
SaveSave
SaveSave
SaveSave
SaveSave
SaveSave