To help you with some new holiday gift ideas for college students and teens, here's a list of some of our favorites. These are perfect for both current students and those who will be freshmen next fall.
We receive compensation from purchases through some of the links in this list.
Favorite Holiday Gifts for College Students
1. Rose Gold Kendra Scott Bracelet  Kendra Scott's  beautiful pieces have become our go-to jewelry gifts for our daughters, nieces, and friends. The designs are elegant yet trendy and can be worn with dressy or causal outfits. This bracelet, with a choice of five different stones, would be a beautiful gift for the holidays.

2. Amazon Echo 3rd Gen The Amazon Alexa devices are incredible digital assistants, enhancing our day-to-day living in myriad ways and this version, the Echo (3rd Gen) gets top marks from reviewers. Ask questions, play music (with Dolby audio), listen to audiobooks, check the weather, set an alarm (so as not to sleep through classes!) and so much more (15,000 "skills" which are akin to apps, at last count.)
For a less expensive option that has much of the same powerful, voice-controlled functionality, check out the Echo Dot (3rd gen)  .
3.Apple MacBook Air (13-inch, 8GB RAM, 128GB SSD Storage)
 
A laptop is the number one thing that students need, especially college students.  This Apple MacBook is currently discounted by $300 (30%) making it an amazing time to buy this powerful and lightweight computer.
4. Hydro Flask Stainless Steel Water Bottles There is a reason why our kids love this brand and it starts with the amazing insulation that keeps water cold for 24 hours and hot liquids pipping hot for six. They are available in dozens of gorgeous colors and useful sizes including cups, tumblers, mugs and bottles. Experts rate this the number one water bottle and we can see why.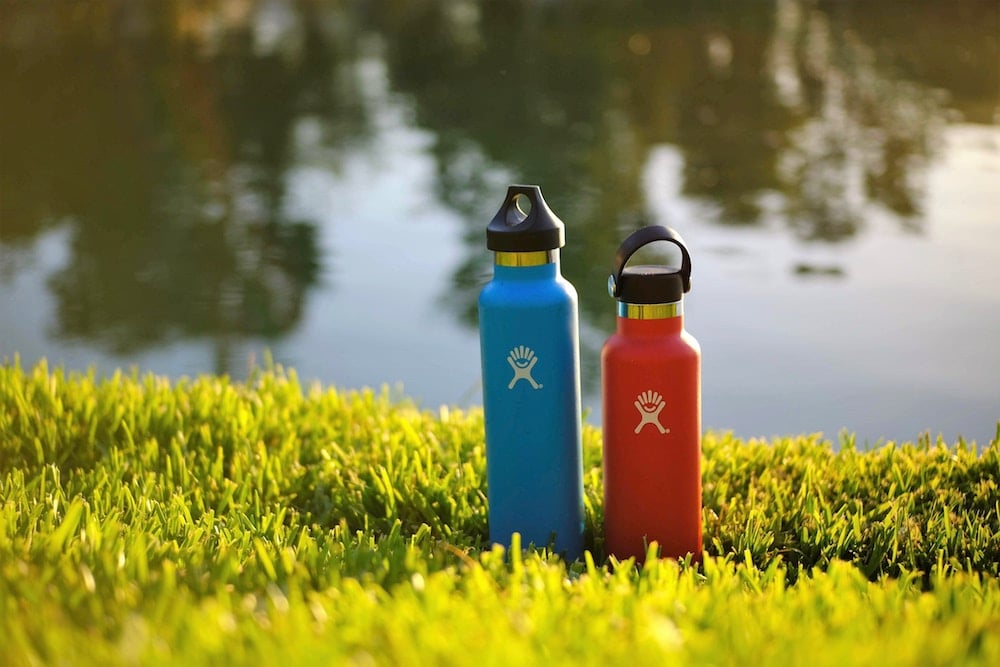 5. Fujifilm Instax Mini Camera This cute mini camera lets your teen take pictures of their new friends and print the photos instantly.  It comes in 8 pretty colors and is bundled here with a starter pack of film.


6. Philips Wake-Up Light Alarm Clock Teens and college kids have trouble going to bed at night (too many distractions) and waking up (too, too early) so here is help.This clock will help your teen to relax and drift off to sleep with dimming sunset and sounds. A colored sunrise simulation alarm clock wakes them gradually with a natural light lamp and a speaker that plays a choice of 5 wake up sounds, or FM radio with tap to snooze, if they need it. 
For a more budget-friendly pick we also suggest this light-changing alarm clock, by hOmeLabs 
7. Keurig Mini Coffee Maker + Extras  Grabbing a cup of coffee right in your dorm or apartment is one of life's small luxuries. This small and stylish coffee maker by Keurig will fit on a desk or the tiny counter space in your student's first apartment. They never have to waste money on overpriced coffee again! Available in four colors,  this mini model comes with "Extras" – built-in storage for K cups and a travel mug.
Was the last parenting book you read What to Expect When You're Expecting? Treat yourself (or a friend who is also parenting a teen) to the Grown and Flown book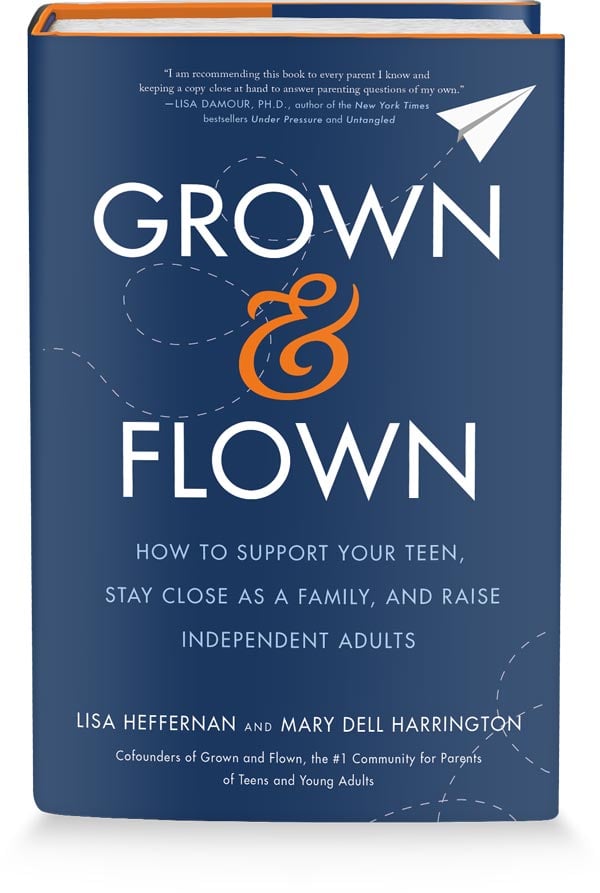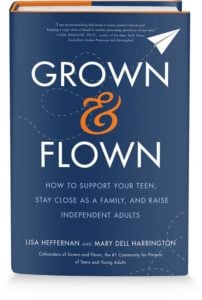 8. Dimmable Desk Lamp with Charging Port  Choosing dorm furnishings as holiday gifts for an off-to-college teen is extremely practical and this lamp is a best-seller that they can use at home and, later, in their dorm. It has 25 light modes and 5 brightness levels (very considerate to have a dimmable lamp when a roomie is trying to sleep). There is a USB port to charge their phone and is well-priced.
9. Phone-charging bracelet   Here is a unique gift for your hard-to-shop for daughter – a phone charging bracelet.  If she's always on the go and never caries a purse to hold a bulky charger, this trendy bracelet is ready to give her phone a boost of battery power regardless of where she is. Since a fully charged phone is a safety necessity, this is a holiday gift that might give YOU a little peace of mind, too.
10. Vans Classic Skate Shoes Show your teens your trendy side with these shoes from Vans that are available in sizes for both women and men.
11. Nintendo Switch Lite The new Switch Lite is compatible with all physical and digital Nintendo Switch games that support handheld mode and is super-portable. Comes in three colors.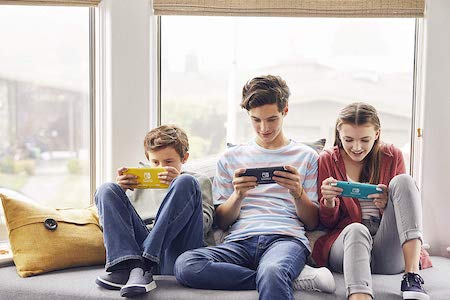 12. Clothes Steamer  Soon, your college student will want to start looking less like a teen and more like an adult. Hello, internship? Clothes that look freshly pressed are a hallmark of adulthood but NO ONE has room for an iron or ironing board in a dorm room.  A clothes steamer is the genius solution and this one is small enough to fit in a bag for travel.
13. Apple AirPods We rarely see our kids without their phones and, when they are walking across campus or working out, being able to use wireless technology to listen to music or make a call is the most popular mode now. The Apple AirPods is the IT tech gift for the holidays 2019.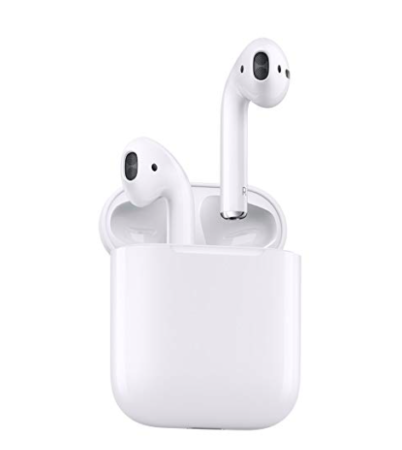 14. GMorning, GNight by Lin-Manuel Miranda This slim book of inspiration, by the creator of the sensational play, Hamilton, is Lin-Manual Miranda. Before he wrote and created the amazing music for it, he began leaving words of encouragement for his Twitter followers in the morning and evening. This book draws from his very favorites and will be provide "a little bit of inspiration from you to me!"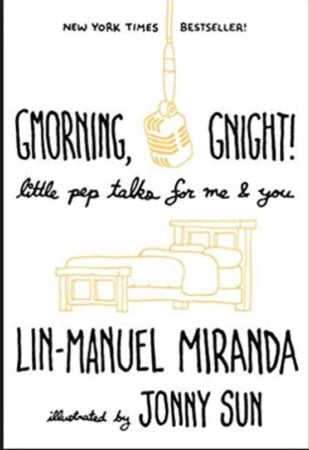 You Might Also Be Interested in Reading:
2019 Holiday Gifts for Teens and College Kids: Our Favorite New Brands 

SaveSave
SaveSave
SaveSaveSaveSave
SaveSaveSaveSave
SaveSave
SaveSave
SaveSave
SaveSave
SaveSave
SaveSave
SaveSave
SaveSave
SaveSave