We moms spend a lot of time looking for the perfect gift for friends and family, but what about us? What do moms want for Christmas? Well, we asked 260,000 of our besties in the Grown and Flown Parents group what gifts they hoped their family might be shopping for.
These are also great ideas for the other influential women in your life.
Christmas gifts moms really want
Note: We are a reader-supported site and may receive commissions from purchases made through the links in this post. 
This clever device will keep your hands toasty for three to four hours on a full charge. You're all set if your hands are warm, no matter the temperature. Perfect for sitting on the sidelines at those cold soccer games. 
Once you use AirPods, you will never know how you would have lived without them. Perfect for listening to podcasts or talking to friends and family while we take care of all the things that need to be done. With noise-cancellation, they can truly help you find your "me time." Now, AirPod Pros have a 2nd generation out — time for an upgrade?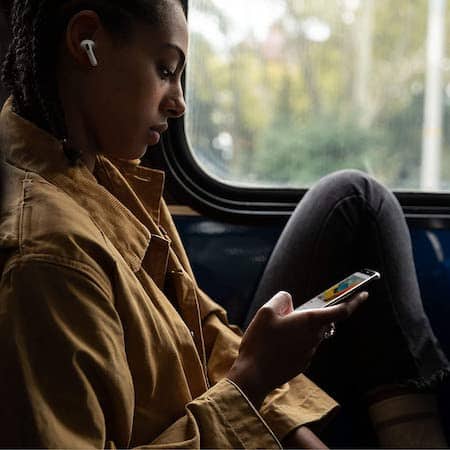 Protect AirPods with this affordable case that includes a lanyard for keeping them draped around your neck when not in use.
Buying a latte or cappuccino daily gets pretty expensive, and there are days when you don't have time to run into Starbucks, even if you want to. This is a money and time-saving gift!
5. We also love this Nespresso frother that heats milk too. It is a luxury gift, but you will never need to buy an expensive Starbucks again.
We love Bombas socks and their philanthropic approach to providing socks and more to people experiencing homelessness with each purchase made. They have a wide array of styles and colors, have pretty cute slippers, and the gift boxes are very friendly, too.
The family group chat is a great way to keep in touch, but here is another idea we LOVE. Have your college students or young adults send you photos from their phones straight to a photo frame in your office, kitchen, or family room.
Photos of events at college, scenes that move them and they want to share, goofy moments that we parents so appreciate.
Jenni Kayne's sweaters will 100% become the staple of your wardrobe. A pair of jeans with one of these comfy 'everyday' sweaters, and you are set for your daily activities and going out at night.
9. For a less expensive option, we also love this cream cardigan from Nic + Zoe sold online only at Target. This could also be your go-to for everyday wear. Very pretty!
If you haven't discovered Vuori yet — it's time you do. Their clothes are the definition of comfortable. The joggers are available in many pretty colors, and you will never want to take them off.
The leggings at Lululemon may be at the top of our daughters' lists, but that doesn't mean they can't be on ours, too. Plus, there are great jackets and accessories that we would love to receive, too.
This travel bag has pockets for all necessities, including a separate laptop compartment and waterproof pocket. Comes in many pretty colors.
Pop this into the microwave for 1-2 minutes and treat yourself to a soothing spa-like experience as the scent of lavender is released while the pillow soothes all the muscles around your neck. Next time your teens drive you crazy, do this to help you de-stress.
Lucious smells, great hand cream and beautiful gift packaging make this set of hand creams a lovely gift for a mom. With the cold winter months in many parts of the country and frequent hand washings, this is a practical gift, too.
You have to have a sense of humor when you're the mom of a teen! We think these cute mugs pretty much sum up our feelings about this stage of life. This will help you start your day with a smile.
Give a mom this special wine tumbler; she will never want to use any other wine glass. Wine keeps chilled in this shatterproof mug. Available in many colors and add a monogram to make it truly hers.
One thing that our teens seem to "borrow" and never return is our phone chargers. Give her this innovative platform that will simultaneously and quickly charge her phone and new AirPod Pros.
Mom, you'll love Bearaby's Cotton Napper, this uber-popular napping weighted blanket. It's not only smart looking but also so comfy, and it can help you slip away from the holiday hoopla and get some restorative sleep.
It's unusual to find a sale on MZ Wallace because it's a well-made, functional bag. You can throw anything in there, and it's easy to carry and pretty to boot.
This one is portable and, when closed, also has a full-length mirror.
The gift of a better night's sleep would be THE BEST! We love this silk pillowcase, which is available in many pretty colors.
The IT bag of the season. Some colors sold out, so get this one fast. Why should our daughter be the only ones to have this trendy, perfect-sized bog?
Why should our kids have all the fun when it comes to Legos? Who knew that Lego has an entire botanical collection? This orchid plant looks fantastic.
Fanatics is the #1 site for college logo gear, and here is where you can find your favorite college apparel and more for your alma mater and/or your teen. Over 500 colleges and lots to choose from.
With this splurge gift, having nugget ice at the ready may be one of life's luxuries.
Many G&F moms said they wanted a Roomba, especially the one that self-empties the collected dust. They ARE pretty amazing and provide entertainment value to you and your pets!
27. Togetherness
But, truly, when it all comes down to it, the one thing we want most is everyone in our family gathered around the kitchen table (happy and healthy, of course) in our very own homes, laughing, talking, and enjoying the holiday.
More Great Reading: