Between their avant-garde music taste and ability to code their way through new video games and gadgets, the tech-loving teenager in your life is likely the coolest kid you know. When shopping for tech gifts for teens, there's no need to overthink it: simply look for the most trusted brands (we're huge fans of Apple, JBL, and Anker), gadgets featuring user-friendly and intuitive features, and designs that'll hold up to their unpredictable rough-and-tumble lifestyles.
Whether you're gifting your teen a new Bluetooth speaker for the holidays or blessing them on their birthday with a compact drone, they're bound to fall in love with the following top tech gifts for teens.
The Best Tech Gifts for Teens
Whether they're playing their favorite album on repeat or laughing along to their favorite standup comedy special or podcast, it's no secret Apple Airpods are a teen favorite. They feature high-quality, crisp sound, easy set-up and pairing, 24-hour battery life when stowed in the compact case, and seamless audio sharing to enjoy the fun with other listeners. Plus, they can connect them to Siri when they want to go hands-free.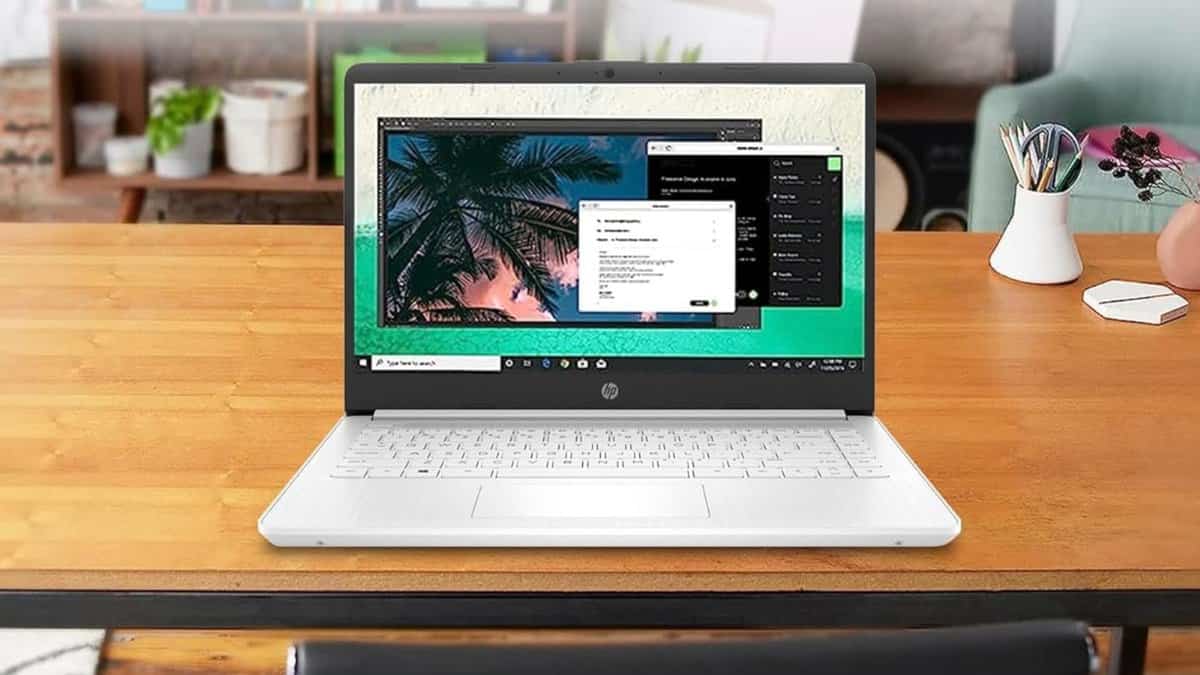 Make their academic lives (and leisure time!) more streamlined with this popular HP laptop best suited for students. Its 14-inch anti-glare high-definition display is perfect for studying PowerPoint slides or gaming with their buddies. At the same time, its upgraded processor allows for quicker response times and more efficient battery life, so they can be as productive as possible. It's a great affordable alternative if you can't swing for an expensive MacBook.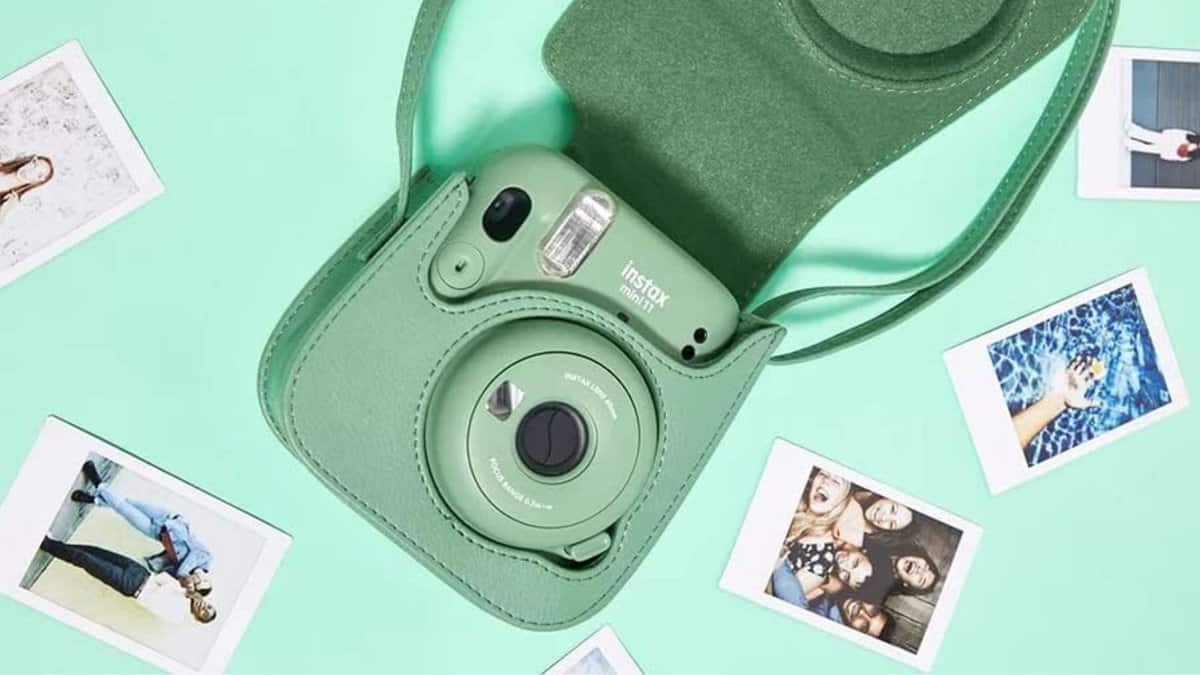 Please give them a taste of the analog days (before the iPhone era) with a handheld camera that creates memories with the click of a button. It's got an automatic selfie mode, exposure detection based on their unique surroundings, and comes in the cutest colors they'll want to show off, from sage green to lilac purple. These are all the rage with college students and are definitely on their list.
4. For the One Who Could Use a Smart Assistant: Echo Pop
Even kids these days can use the help of an assistant, so they're bound to get tons of use out of this Alexa-enabled smart speaker. The newest Echo Pop was made with music listeners in mind with an enhanced speaker, but it still works wonders for asking quick questions or setting study timers. The small size blends seamlessly into tiny spaces for a perfect fit in their life in more ways than one, and if they're a true techie, they enable it to turn off lights with its smart capabilities.
The average teen is glued to their devices from morning to night and from class to extracurricular activities, so give them peace of mind with this super popular portable charger. On a single charge, it can power up an iPhone more than two times and an iPad more than one and a half times, and it features a compact and shatter-proof construction ideal for bringing on the go. 
6. For the One Who is a Music Buff: JBL Clip 3
Between their textbooks, laptop, and bagged lunches, teens don't have a ton of space to devote to their Bluetooth speakers. We highly recommend this clip-on waterproof Bluetooth speaker that doesn't sacrifice sound and style. It allows them to stream directly from their smartphone or tablet and boasts 10 hours of playtime for a cool vibe wherever they go.
If they have dreams of going viral from all those likes and subscribers, they'll certainly appreciate this high-definition drone. It has voice and gesture control capabilities, a wide-angle lens to capture a bird's eye view, and responsive flight paths for creative footage, no matter the theme of their YouTube channel or content creation. Plus, their friends will get a kick from seeing their campus from a mile-high view.
8. For the One Who is a Gamer: Nintendo Switch
Skip the bulky consoles and allow them to immerse themselves in new worlds on the fly. The Nintendo Switch features a vivid seven-inch OLED screen perfect for passing the time and discretely procrastinating on homework. It boasts crisp sound in handheld and tabletop modes and can even be synched to their TV for an unforgettable gaming experience. From the new Super Mario Bros. Wonder and Hogwarts Legacy, they'll be able to have hours of fun playing with friends or completing an adventure solo.
Keep your creative teen engaged with this silent, responsive 3D printer that'll quickly become their most prized possession. It allows them to create figurines, toys, and trinkets from scratch with prototypes plucked straight from their brain or the brand's massive library, allowing them to enjoy (and display!) the fruits of their labor.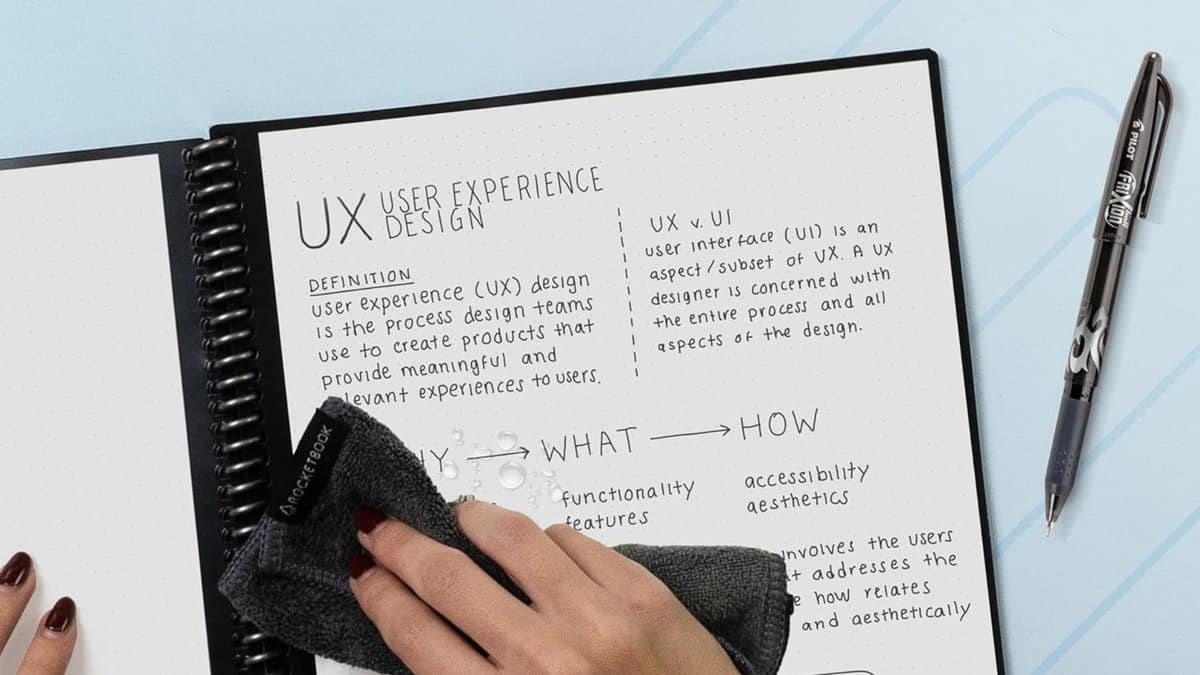 Accumulating stacks upon stacks of notebooks can deter any teen from taking proper notes during class. Make their experience more comfortable (and sustainable!) with the Rocketbook reusable notebook. It allows them to convert handwritten text to digital notes, which can be scanned and wiped clean, making it the ultimate space- and sanity-saving solution.
Whether they're looking to hit personal records on long runs or boost their performance for their school's team sports, these light wraparound Bluetooth headphones will become a saving grace. They boast a secure fit that allows for safe ambient sound to filter through, are fully waterproof against sweat and rain, and use bone conduction technology to filter sound through their cheekbones straight to their inner ear for crystal-clear audio that feels uniquely made for them. It allows them to listen while hearing noises around them for safer road or trail runs.
They've likely been squinting at their phones, tablets, or handheld gaming consoles all day — take the strain off their eyes and imbue their nighttime routine with a bit of novelty thanks to this powerful portable projector. It displays clear footage up to 100 inches wide and boasts immersive sound, so they'll feel right there with their favorite cast members. With up to four hours of playtime on a single charge, they can easily binge their go-to series whenever, wherever. 
Prices were accurate at the time of publication.