I hugged my son goodbye and was careful not to step on any of his clothes on the floor. As I walked out of the room behind him, I quickly grabbed the shampoo and conditioner on the floor and tossed them into his shower caddy. Then, I saw some Neosporin in the corner and put that on a shelf by the door, hoping he would find it easily if needed. My son Ben was now in the living room talking with his roommates and with our friend Marc, who had come to help move Ben from his summer apartment into his house.
I took a deep breath, looked around his dark, crowded bedroom one more time and then hustled toward the front door of this house that five boys were now living in for their sophomore year of college. I gave my boy one more big don't-let-go kind of hug, and then got into the car to head to the airport.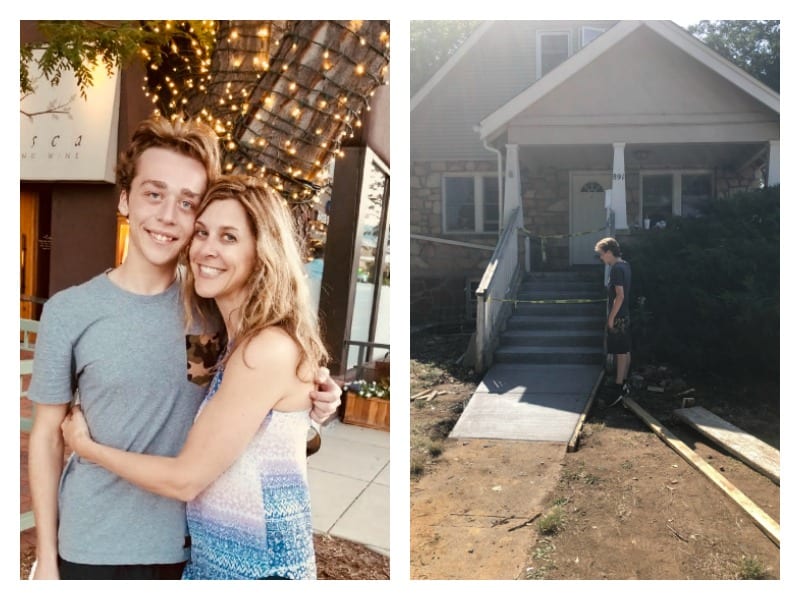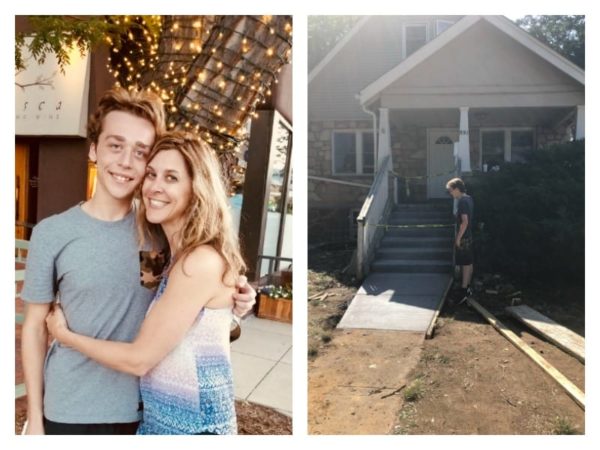 Feeling slightly uncomfortable as we drove away, I sadly said to Marc, "We just left him with a mattress on the floor and his clothes in a duffel bag." I had that unsettled feeling building up inside of me as the words struggled to flow. I was already missing my son who had stayed in Colorado for the summer after his freshman year and with whom I had just had a very quick day and a half visit.
And, I was not comforted by the fact that his room was in complete disarray without a dresser, nightstand or even the right size comforter. In reality, we had no time to get everything set up before his Calculus final, which was just hours away. He had to get out of his apartment and into his new home, all during critical study time. That is why Marc and I went to Boulder — simply to move, carry, hang, buy and feed.
And, we succeeded in doing what we had set out to do. We got everything out of his summer apartment and into his home. We went to the mattress store and got a new mattress. (The bed frame was on order and would arrive the next day after we were back in Chicago). We went to Bed, Bath and Beyond and bought new sheets. (He wanted to find a cool comforter on line, so the twin-size one from the summer was temporarily draped on his double mattress.) We went to Target and bought all the necessary cleaning supplies and toiletries. We even bought a media cabinet for his TV, which the three of us spent an hour putting together.
That was it. There was no time to hang posters on the wall. There was no time to spray down the old room with Lysol. There was no time to lovingly fold his clothes and put them in drawers. (Nor were there even drawers yet as we had to wait to order a dresser until we saw the size of the bedroom!)
Okay, so now you understand why there was this big lump in my throat as I headed to the airport.
I just left him in a room that was completely unfinished and messy.
While I'm not the kind of mom that prepares Pinterest-ready spaces, I am a very organized person who believes in the power of Feng Shui. So, I was feeling some anxiety leaving my boy's room in this condition. Marc tried to settle my nerves: "He's fine. You know Ben wants to do this stuff himself. He's 100 percent okay."
I knew Marc was right. Ben was stressed about his Calculus final and didn't have time to worry about the appearance of his room. All he wanted, he had told me, was the necessary components for "survival." That included a roof over his head, a mattress and a funded debit card for some food. He had also told me that he was so grateful for having help with this move. That alone was enough for him: He had the two of us by his side, getting everything out of his apartment and into his new home. The rest, he said, he could take care of on his own.
So, I guess it wasn't really about what Ben needed. It was about me. I would have felt better had he let me hang his posters on his wall. I would have felt better tucking his blanket under the mattress, and tossing a cute throw pillow on top. I would have felt better with all of his clothes having a place in a clean drawer. Instead, his clothes were mushed up in a duffel bag on the floor, and my feelings were all mushed up and stuck in my throat.
I've been back home for a week now. I have seen amazing pictures that other moms have posted as they send their children off to college — rooms full of string lights, framed artwork, and oh so many throw pillows. The smiling picture of the son or daughter on a perfectly-made bed seems to say it all: I am ready. You have set me up, Mom. You have done well, and now I can fly!
We parents feel that way, right? If we set our child up perfectly, that enables us to sleep more peacefully at night. But, what about those of us who couldn't or just didn't set up college rooms? Do we really need to feel any less peaceful? Of course not.
I know that my good friend in Texas who did an amazing job decorating her son's house (she even had motivational quote signs in his bathroom!) experienced the same lump in her throat that I did. She felt what I felt: It's hard to send our babies off, leaving them on their own to figure it all out. It's hard to know that they need us less or maybe not even that much at all.
It's hard to walk away from their world, not knowing much about their future days. It's simply hard to leave, whether the room is full of Martha Stewart-quality design or whether there is a mattress on the floor. It's just hard to say goodbye.
Related:
This Mom Helped Create The Prettiest Dorm Room Ever
Want to Order a College Care Package? Here are the Best Resources