College kids love getting a care package from their parents, the people who care about and miss them the most. If you're a baker, by all means, go ahead and bake! If you love gathering your kid's favorite treats and small gifts and don't mind the trip to the post office, shop and ship away!
But don't let lack of time or meager baking skills hold you back. If you want to get something in the mail right now, the answer is just a few keystrokes away.
Note: We receive a small amount of compensation from orders placed through some of the links in this post. 
Where to Order a College Care Package
Looking for an assortment of cookies and snacks to send to your new college freshman in a quantity that makes it easy to share with a roommate and hallmates? Cookies by Design has a wide selection to choose from, including this ready-made Halloween care package.
Harry's ingenious subscription boxes will keep your son supplied with razors, shave gel and replacement blades at a frequency that matches how often he shaves.  Harry's also has face wash, body wash, lotion and some cute accessories.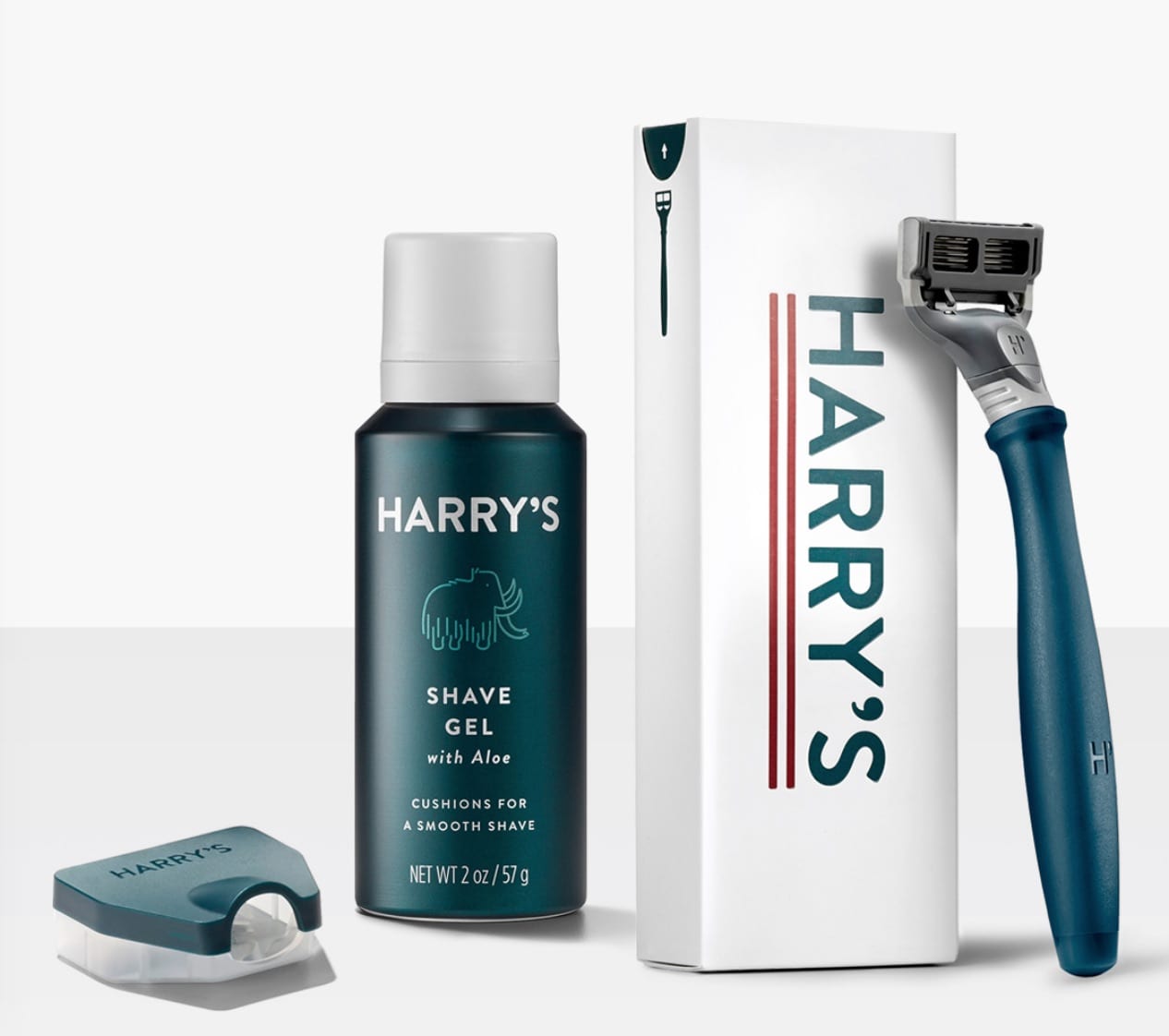 Janet Runkle Wall created care packages for her two sons and branched out into the business of shipping packages for others. Each box is made to order and wrapped up in a handmade raffia bow in school colors (or any 2 colors of choice.) There are seasonal and holiday boxes all with a personalized message.
In 2010 mother-daughter team Tracey Noonan and Danielle Vilagie took cake-decorating classes as a way to spend quality time together and they launched their first store in October of 2011 in Cohasset, Massachusetts. Soon they came up for the idea of a cupcake in a jar. Filling jars with fresh-baked layers of cake, frosting and filling, they were able to create a product that would stay fresh up to 10 days without refrigeration and that could be easily shipped.
It is impossible to beat the ease and instant gratification of Amazon for ordering a care package for your kid.  You know exactly what they would like for snacks, dorm decor, ice-breaker toys, replacement socks (already), toiletries, cosmetics – it's all there just waiting for you.
This could also be a great time to sign up your kid for their own Prime Student account which is free for the first six months and half price after that. Not only will they get 2-day delivery of just about anything for FREE, but also a Prime Student membership includes several other super-valuable features they will love. This could be the very best care package item for your student EVER.
Hangry Kit Snack Sampler
While you are perusing the digital aisles on Amazon, check out these Hangry Kits that come in a variety of themes.
Laura Schmidt started notes to self to put her belief in the power of positive thinking into action (and on people's feet!) During a trip with her family on New Year's Day 2011, Laura watched out the window while her feet were propped up on the car dashboard. She was thinking about one of her favorite topics, positive affirmations, and how the subconscious mind is most receptive early in the morning and late at night.
At that moment, she turned to her husband and said, "I think I'm going to put positive affirmations on the toes of socks!" A new pair or socks (or a few new pair) make for a great college care package.
CampusCube College Care Packages looks for top quality and interesting items that college kids say they love or would like to try.  The girls seem to love the pillowcases, the tees and the beauty products, and guys definitely are all about the food, Harry's razors, and the four free blades coupon.
Sisters Katherine Kallinis Berman and Sophie Kallinis LaMontagne are the co-founders of Georgetown Cupcake and stars of Cupcake Cam LIVE and DC Cupcakes on TLC. Inspired by their grandmother, the sisters traded careers in fashion and venture capital to follow their passion for baking and opened Georgetown Cupcake in Washington, DC in 2008. With six locations around the country, they also ship nationwide.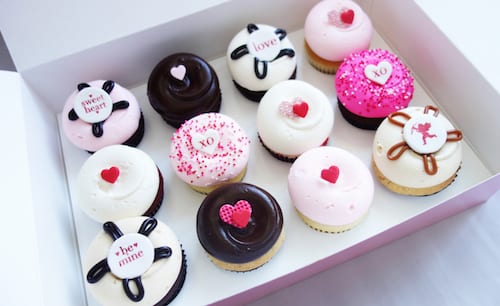 Dorm rooms are minuscule and cluttered and of the nicest thing about Love From the Nest is the recognition of that with the careful selection of interesting and useful items sourced from small batch artisans across the US. The boxes are centered around themes that evoke memories of home. Parents can upload 3 photos and a note to include in their child's box.
Cookies from David's Cookies
Cookies come in multiple flavors and arrive in this durable tin.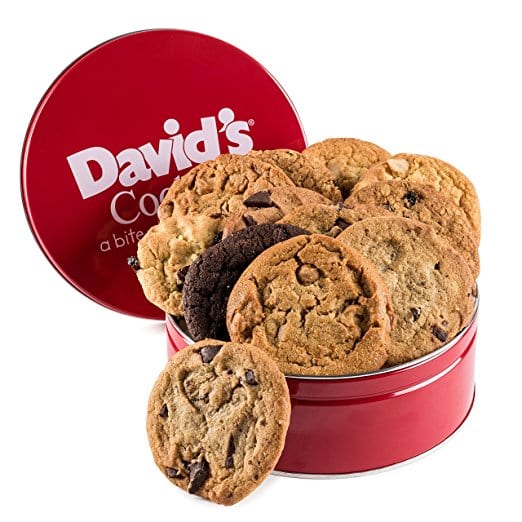 Food, gifts and VISA gift cards are all options in this customizable care package company.  Plus, 10% of profits are donated to childhood cancer research.
Founded in a college dorm room in 2003 at the University of Pennsylvania, Insomnia has been feeding the insatiable hunger of students ever since. They specialize in delivering warm, delicious cookies right to the doors and dorm rooms of appreciative college kids.  With 90 locations, see if they are in your kid's college town.
These college care packages for young men and women feature unique and premium brands from categories including tech accessories, health & beauty, dorm essentials, trendy gifts and delicious snacks.  A portion of all profits are donated to 
Julia's Butterfly Foundation
,  a charitable organization dedicated to improving the lives of terminally and chronically ill children and their families.
What makes these cookies yummy – They use all natural ingredients, bake from scratch, never add preservatives, and each cookie is simply delicious!
All college kids get sick and, when yours does, this box might be just what you are looking for to help them feel pampered. Beyond Bookmarks has lots of other gift boxes to choose from but this one seems perfect for an under-the-weather student.
Instead of sending flowers, think about send an edible arrangement of fresh fruit.  With over 1300 stores in 11 countries around the world, check to see if there is a location in your kid's college town.
This is a subscription box service that starts at three boxes of international snacks from countries around the globe. Each box features munchies from one country and a note describing the contents.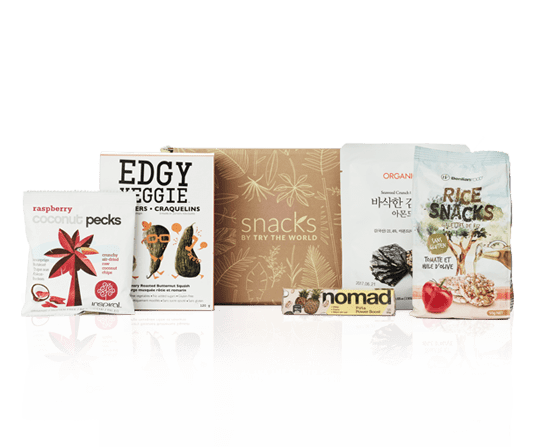 Looking for healthy snacks?
There are loads of snack box subscriptions but Graze offers truly healthy snacks.
Related:
Super Popular Gifts for Teens and College Kids
How to Make Your Nest College Care Package Your Best Ever 
Gifts for College Students and Teens: 14 Favorites Your Kids Will Love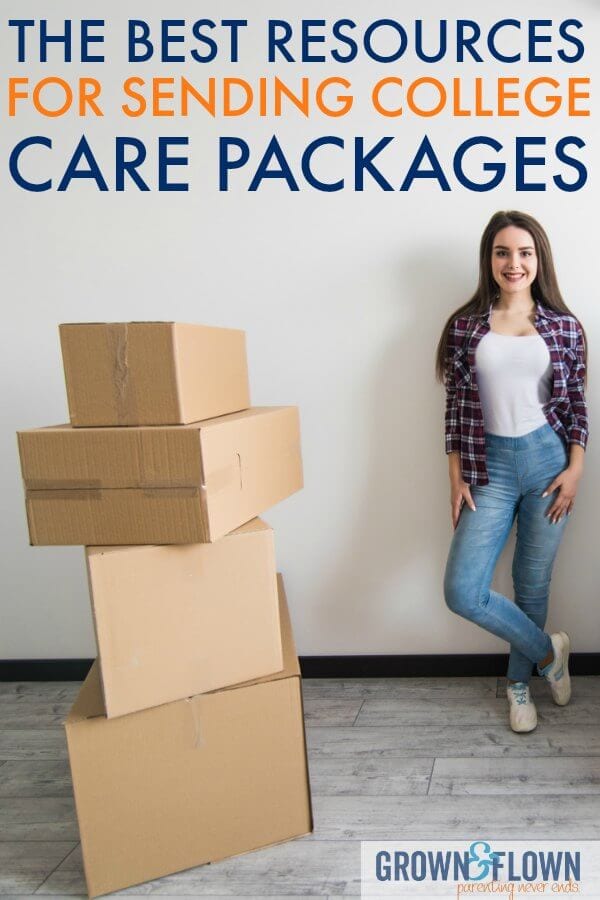 SaveSave
SaveSave
SaveSave
SaveSave
SaveSave
SaveSave
SaveSave
SaveSave
SaveSave
SaveSave
SaveSave
SaveSave
SaveSaveSaveSave
SaveSave
SaveSave
SaveSave
SaveSave
SaveSave