A care package is a welcome surprise for college students who have just moved to campus. We put together our favorite college care packages idea for college women with a few things that are true necessities and others that will just make her smile.
We have you covered if you are looking for college care package ideas for guys.
Note: We are a reader-supported site and receive compensation from purchases made through the links in this post.
College care package ideas for college women
Meet Oodie (pronounced "hoodie" without the "h"); the wearable, washable, huggable, affordable, and ADORABLE blanket. Every day is a G'Day, thanks to this Australian brand. They offer free shipping (from their US warehouse) on orders over $50, and they now have a massive Black Friday sale (up to $40 off!) that runs through 11/28. #whatareyouwaitingfor
We have fallen in love with Kyle Cavan, whose jewelry pieces are elegant and true keepsakes. They have chosen iconic buildings and retro logos to create lovely necklaces, bracelets, and more. Your daughter will LOVE this.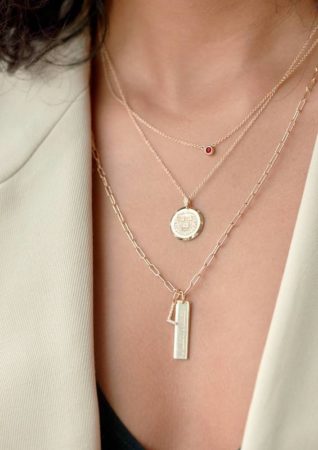 The best-selling bracelet on Baublebar will surely delight any of the teens or young women in your life. These look great dressed up or down.
CampusCube and Grown and Flown have teamed up to create a college care package for students. There are enough snacks and treats to share with her new roommate and hallmates.
NOW! Save $5 on any single care package order — Discount code: GF5
Save 10% on any order of 3 or more care packages — Discount code: GF10
Athleta has one of the best selections for girls and women of all shapes and sizes.
This wrap top could be something your daughter slips on over whatever she is wearing to look pulled together for almost any occasion. It's also a cute, lightweight sweater when she goes out on cooler autumn days.
The 700 series by Bose gets the highest marks for noise-canceling headphones, something that college students appreciate when trying to study in noisy dorms. These are expensive, but your daughter will appreciate them whenever she uses them to drown out loud noises to study.
Anker makes much less expensive wireless headphones that also get high reviews in the under $100 price category.
These are simply amazing devices, and once you use them, you will wonder how you got along without them. There are noise-canceling qualities to the AirPod Pros, and the battery lasts for 24 hours.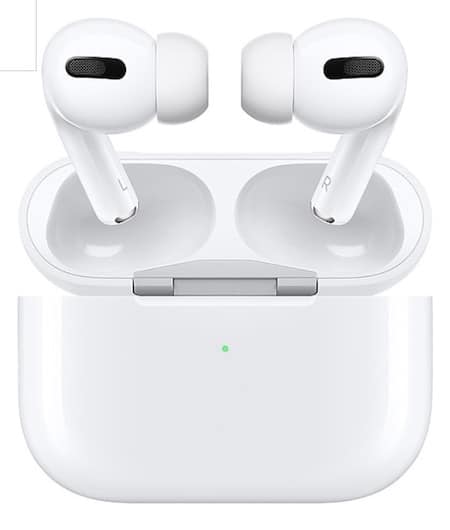 This super-popular brand of facial mists come in this set of three fragrances: cucumber and green tea; herbs and rosewater; camomile and lavender.
Allbirds has long made some of the most amazing shoes, and now, they have branched out into apparel. These socks are incredibly soft, comfortable, and durable and are available in several styles and many beautiful colors. While on the site, check out all apparel and amazing shoes for women and men.
Your daughter will love this broad-spectrum SPF lip balm with hydrating honey, shea butter, & sunflower seed oil. In a crowded market of lip balms, this one gets top reviews. 
She will also be happy to try this Bliss hand cream with a lemon and sage fragrance. 
Your daughter can polish her nails without needing a top or base coat with this line of Essie polishes. Gorgeous colors, too.
Grown and Flown moms RAVE about this hairdryer.
14. Flowers
Want to send flowers to your daughter but don't know what the florists are in her college town? The Bouqs Company delivers farm-fresh flowers and plants with beautiful arrangements to choose from.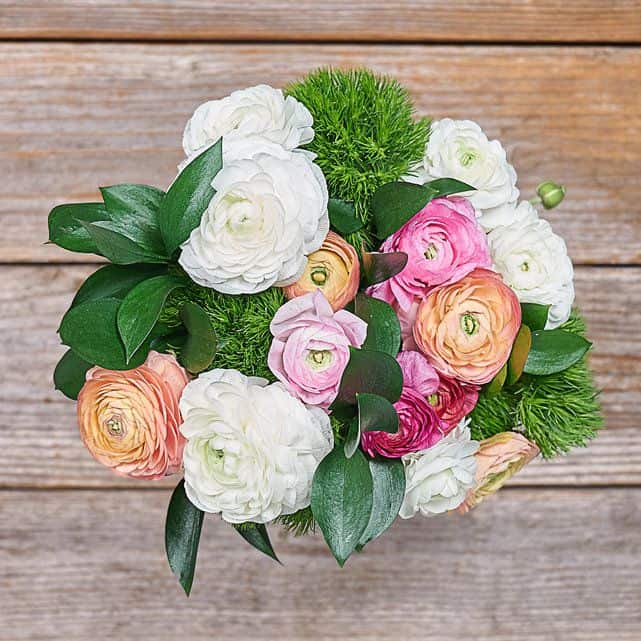 Cookies by Design delivers freshly-baked cookies safely to a dorm, apartment, or home. They have a wide assortment to choose from — including platters with assorted cookies — and these signature cookie bouquets, which might be perfect for students studying at home.
Your daughter can turn her shower into a spa with one of these aromatherapy tablets. Infused with essential oils, they are available in lavender, eucalyptus, or orange mint.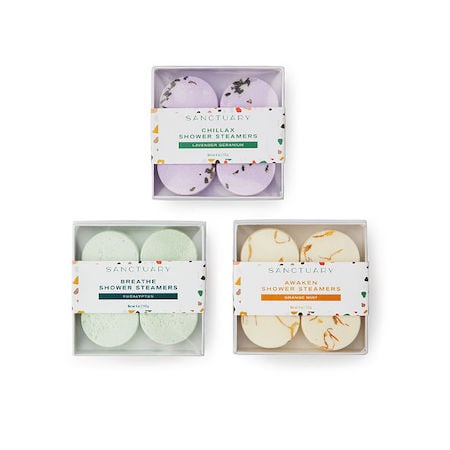 Modeled after clay used in art therapy classes, these pots of aromatic therapy dough are infused with essential oils for stress relief and have been super popular in the Grown and Flown group.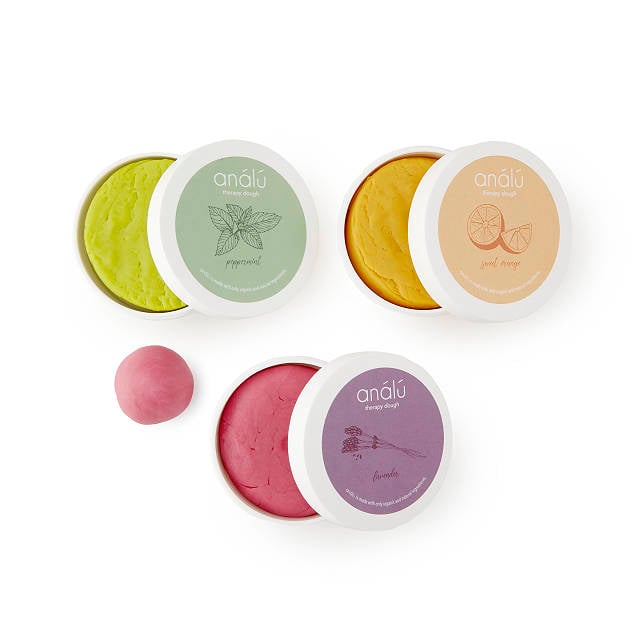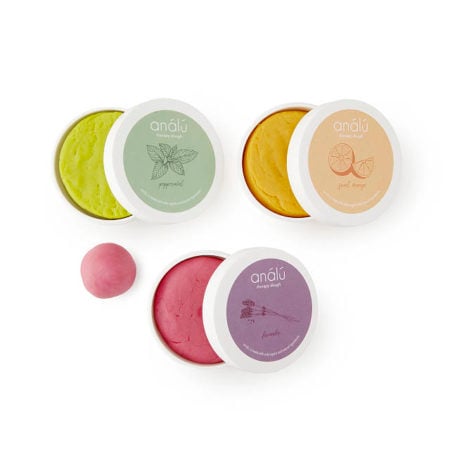 This felt pouch can hold glasses, a phone, or other necessities at your teen's bedside.
We all need some things to help us relax, and our teens are no different. A nice eye pillow is cute, and luxurious, and might help your college kid get a little extra sleep.
The Amazon devices have amazing functionality, and the 4th generation Echo Dot is a compact and useful digital assistant. She can play her favorite music, use it as a timer or alarm clock, call an Uber, order a pizza, and so much more.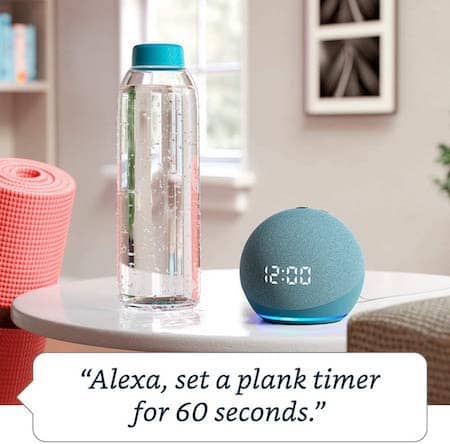 Your daughter will feel comforted and loved with this assortment of herbal teas from Tea Forte.
A warm chocolate cake with chocolate icing that your daughter can cook in a microwave in one minute(!) might just be a perfect indulgence after a long day of classes. Mug Treats come in many flavors.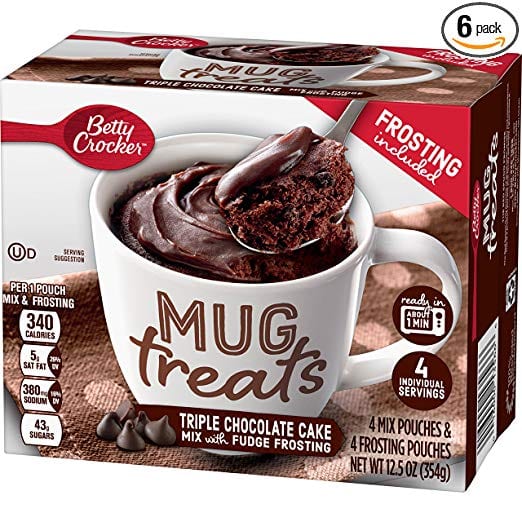 Just a little reminder for your daughter.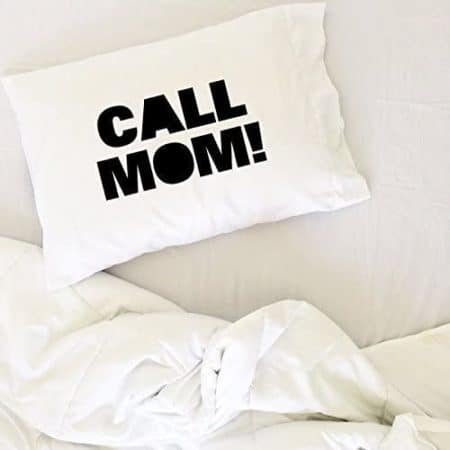 Since day one, we have loved this book, and it is a G&F favorite volume to send to college daughters. Becky Blades is the uber-talented author and illustrator who wrote these words of encouragement for her off-to-college daughters. She left a blank page for you to add your love note to your daughter.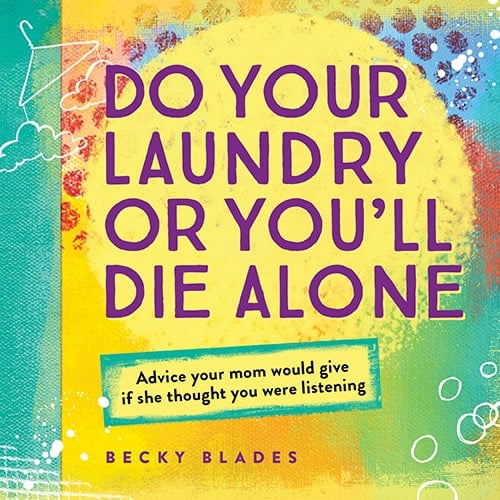 Hydro Flask is one of the most popular brands available in many colors and sizes.
This is something your daughter can never have enough of, especially if she wears her hair long.
These facial wipes are the easiest way to take off makeup, especially if you want to clean your face without walking down the hall to a communal dorm bathroom.
Socks are some of our favorite care package items, and Notes to Self is a favorite place to buy socks. Every pair has an inspirational message which will send your daughter a positive reminder whenever she wears them.
You Might Also Want to Read: 
Best Places to Order a College Care Package
College Care Packages from Home: 50 Great Ideas
Check out our Grown and Flown shop on Amazon for all our ideas for college care packages for girls and guys here.