As a freshman, nothing put a smile on my face quite like knowing I had one of my mom's college care packages waiting for me at the dorm. It started with an email from the mailroom saying a box would be available for pick-up that afternoon. It was hard to focus on the differences between classical and operant conditioning that my psychology professor was explaining when I would rather think about treats from home.
"How does she do it?" I wondered while eagerly munching on some chocolate chip cookies and looking through the rest of the box to see what she had chosen.
Note: We are a reader supported site and receive small amounts of compensation from some of the links in this post. Thanks! 
College Care Packages – 50 Favorite Ideas

 
For the Homesick
1. Favorite treats from home.
The fastest way to make new friends is to share with hall mates, especially treats they can't get on their meal plan. Homemade is wonderful but I also love KIND bars too, and appreciate my mom packing extras for friends. In fact, KIND bar offers a subscription lets you select the bars you want to add to your box and pick how frequently you want to send one. NOW:
2. Diffuser.
A scent that reminds you of home will both cover the smell of your dorm room and make you smile. These Nest Diffusers  come in so many wonderful scents.
3. Wall poster of a landmark from home.
Dorm room walls are blank slates for every college freshman to decorate. Don't forget to throw in a package of Command Poster Adhesive Strips so that posters can be put up easily without damaging the walls.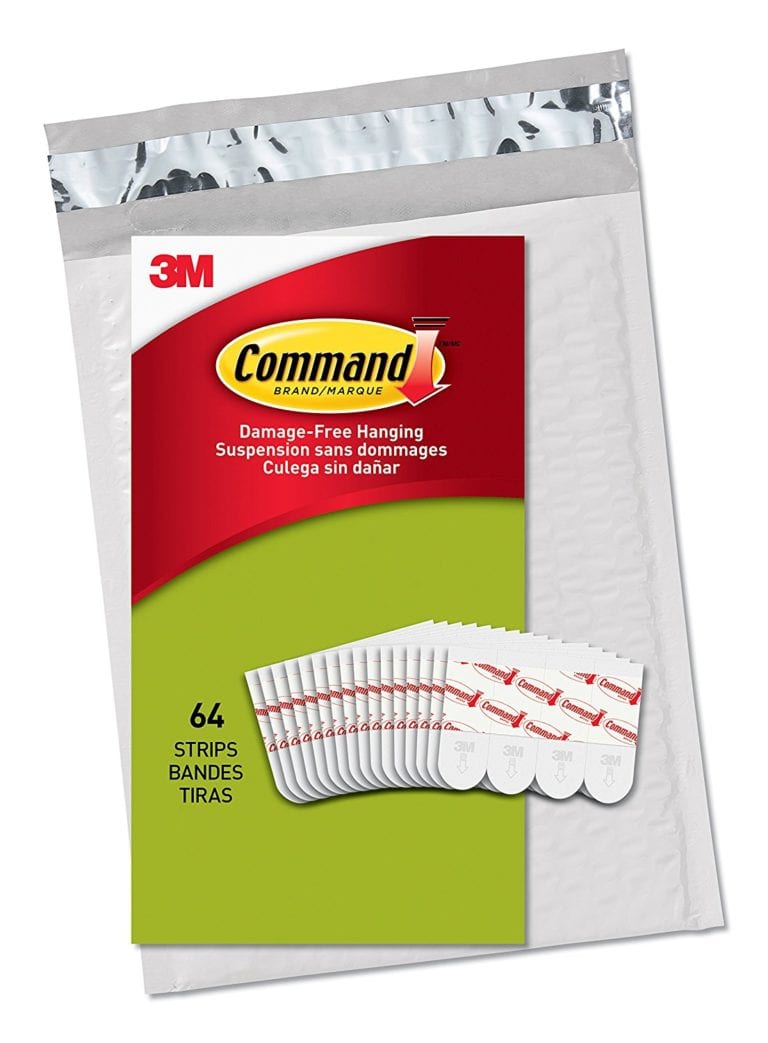 Having a subscription to Amazon Prime is a great resource for ordering all the things you suddenly realize you need as a student.  You can order ANYTHING on Amazon, with 2-day FREE delivery, or download movies and books for FREE for the first 6 months.
For the Health-Focused
Trying to work out and eat healthy foods when relying on the cafeteria for most meals can be a challenge, especially as a college freshman. Here are a few ways to help your student stay healthy:
5. Water bottle.
 I keep a water bottle in my backpack which is a great way to stay hydrated. There are water stations in many of the buildings on campus so I can keep it filled and I never have to buy a plastic one. Hydro Flask Water Bottles are very popular, come in many sizes and are available in lots of colors.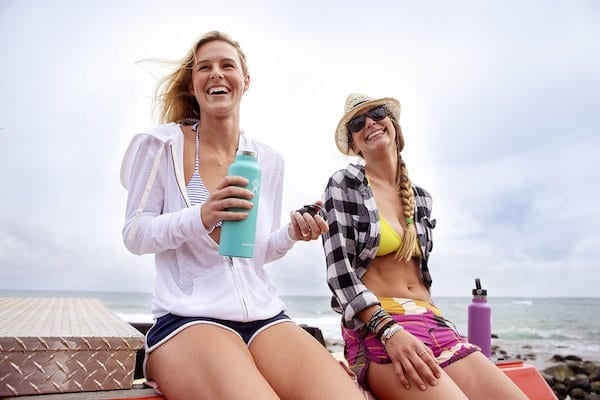 6. Microwaveable oatmeal.
It's easy to make oatmeal if you have a microwave in your dorm room. Quaker Oatmeal is my favorite brand and this box offers four flavors, with less sugar and fewer calories than some of the others.
7. New workout gear.
I try to work out in my apartment since my gym is still closed but going for a walk or a run are also great ways to stay fit. Lululemon is one of my favorite brands and it is a real treat to get something new for working out or just to hang out in, especially since we are all wearing athleisure wear 24-7.
8. Fitness face mask.
Finding a mask that your student can work out in might not that be that easy but I love the masks from Athleta that come in a pack of three. They have adjustable straps and the fabric is soft and breathable for everyday wear, too.  Athleta also has great workout and athleisure wear, too.
Here are all of the favorite Grown and Flown face masks.
9. Club or inter-mural sports.
If there is a sport that your teen can do safely now or in the future, a small sports bag to carry gear in is a great care package gift.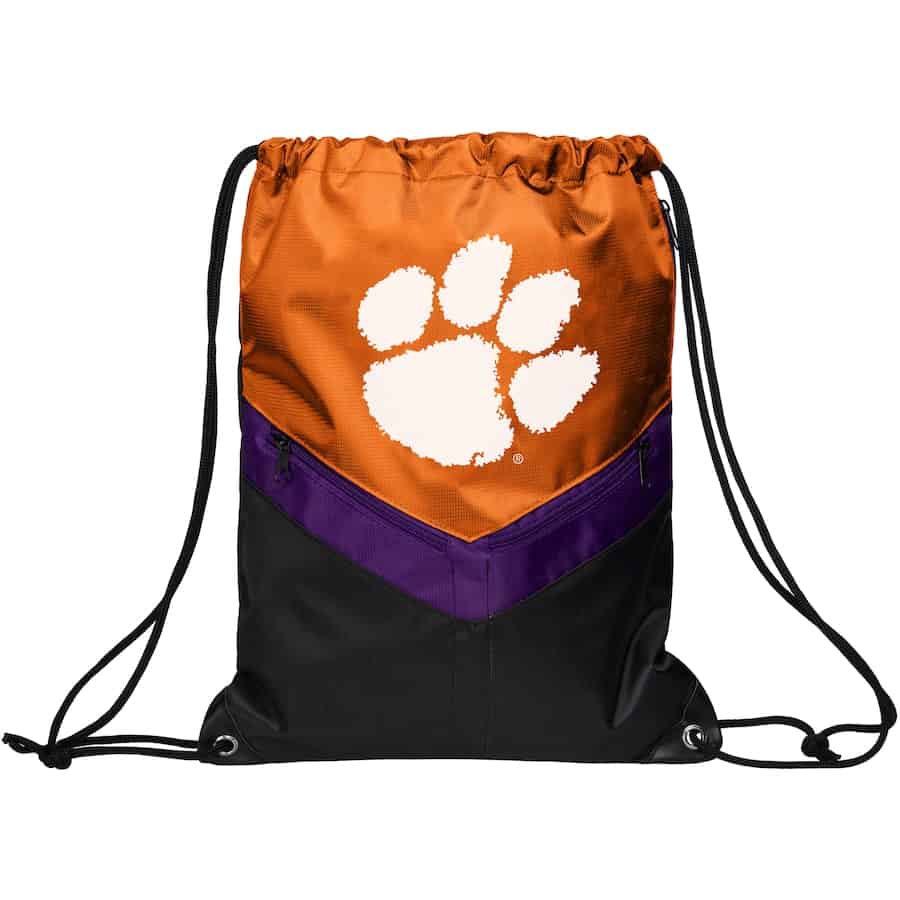 10. Wireless earbuds.
These are a little bit of luxury that any college student would love and the Jabra Elite brand gets the top reviews for earbuds to wear while working out.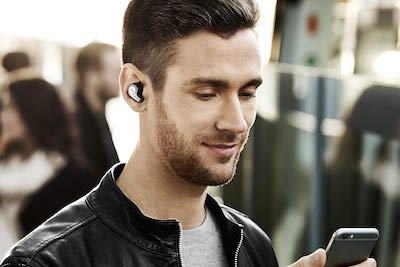 For the Fashionista
11. Laptop and phone case decals.
As a college student, the easiest way to express your style is on your laptop. You bring it everywhere and, even on the mornings when you don't feel like changing out of sweatpants, your laptop can still be well dressed with a cute decal.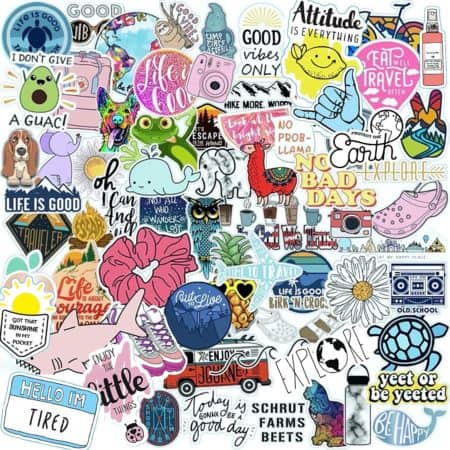 They add a pop of color and you can never have too many!
13. Gift card for you favorite store.
Chances are your mom is missing your shopping trips to the mall with you (and you are missing them, too.) Having a gift card to buy something online will help you (and your mom) remember those fun days together.
My aunt gave me a necklace and earrings by Kendra Scott and I am now a huge fan. Her beautiful jewelry can be personalized, possibly even in your daughter's college colors.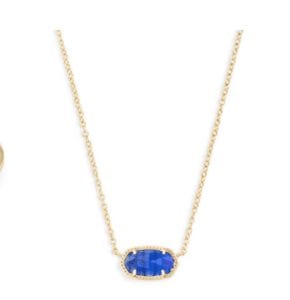 For the Sports Fan
15. T-shirts and sweatshirts in school colors.
We can never have enough clothing items with our college logos on them.  The campus bookstore is a logical place to shop but Fanatics has the widest selection of college logo apparel, accessories and more.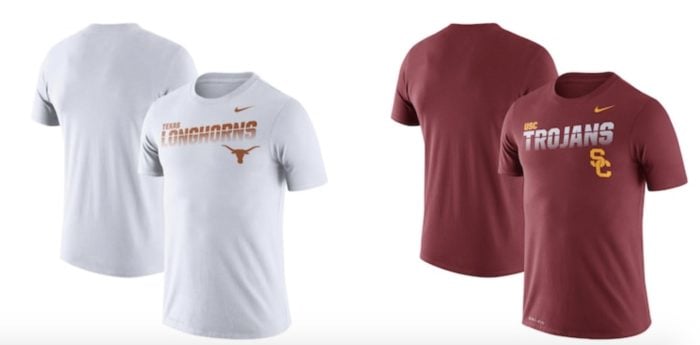 16. Outdoor games 
There are ways to get a group together and still practice social distancing outdoors.  A corn hole game is a wonderful care package gift.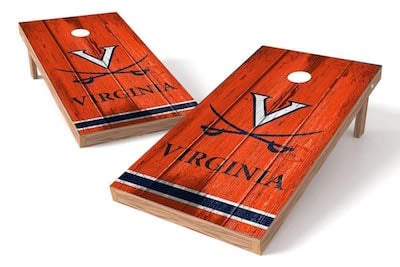 Books for College Care Packages
Becky Blades is the author and illustrator who wrote this gorgeous book for her two off-to-college daughters.
Harlan Cohen has written the classic book for college freshmen and this can be the go-to guide for students whenever they encounter a sticky situation.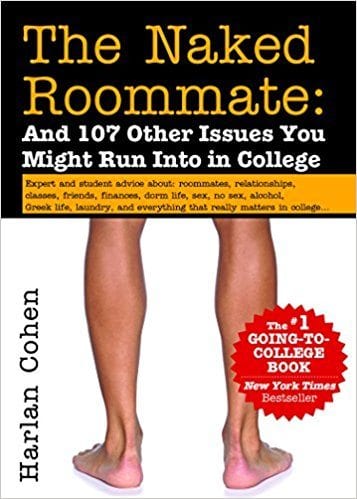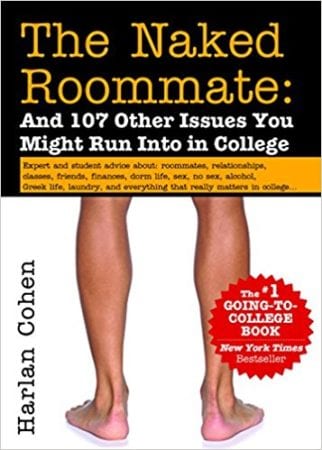 Admiral William McRaven delivered this graduation address to students at UT Austin and it became an instant classic.  He will encourage and inspire your student through this challenging first semester at college.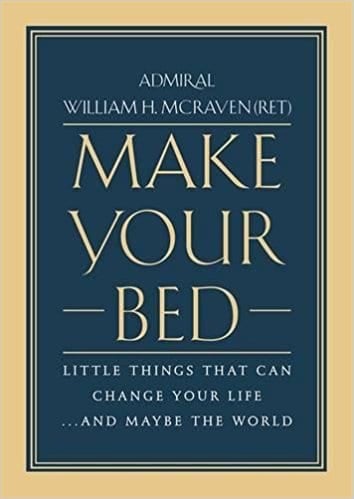 This beautiful book, written and illustrated by Charlie Mackesy, is filled with warmth and love and will remind your student of family values like kindness, friendship and home…
Looking for a treat for YOURSELF or to give as a gift for another parent of a teen? Now -The Grown and Flown book is available in paperback!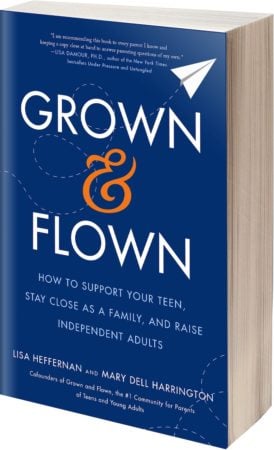 More Ideas for College Care Packages
21. Socks.
We can never, ever have enough new socks. These Notes to Self socks have many positive words to choose from that will remind your son or daughter how proud you are of them. Now- use the code GROWNANDFLOWN at check out and take 12% off an order of $75 or more (and free shipping.) 
22. Razors.
It can be a shock for guys when they have to buy razor blades for the first time so slip in a pack for your son or check out Harry's as a fun and welcome subscription service for guys.
The outlets in most dorm rooms are so far away from our beds that it's inconvenient to keep a phone plugged in to charge overnight. This one is 10 feet long, charges my phone fast and is durable.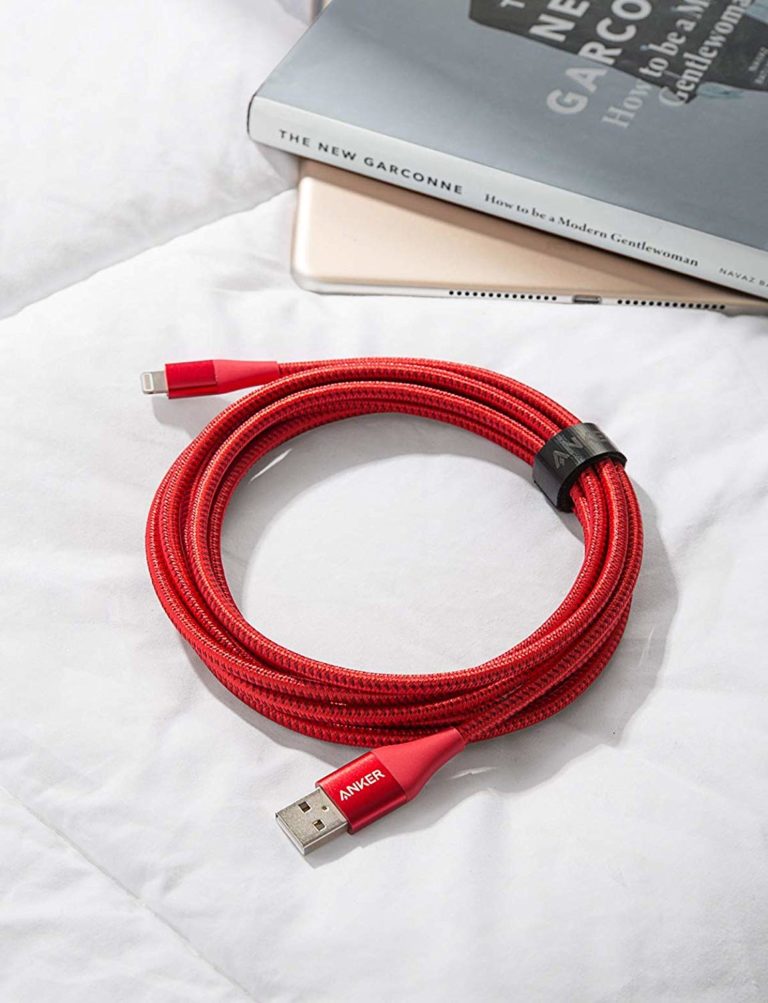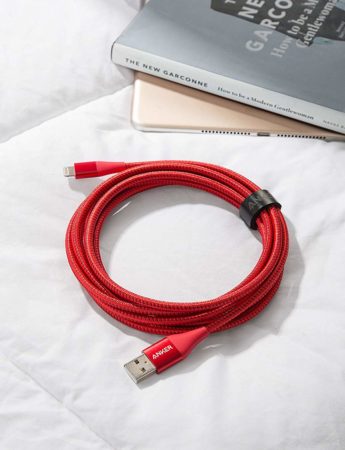 24. Silly games.
My hallmate's mom ordered yo-yos and paddle ball games for us during midterms which were fun, stress-reducing toys we loved playing with.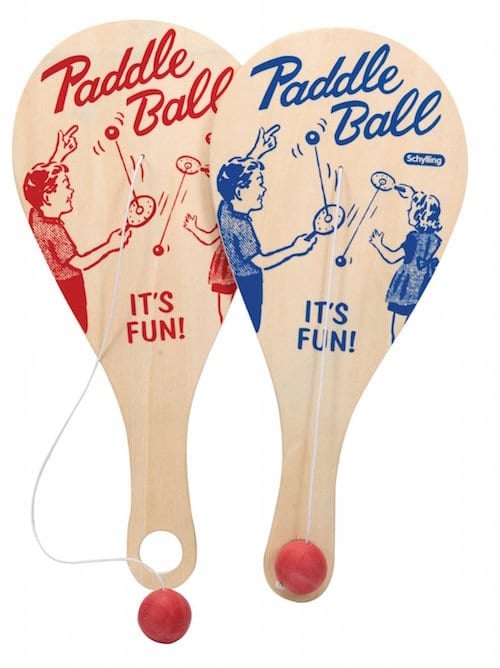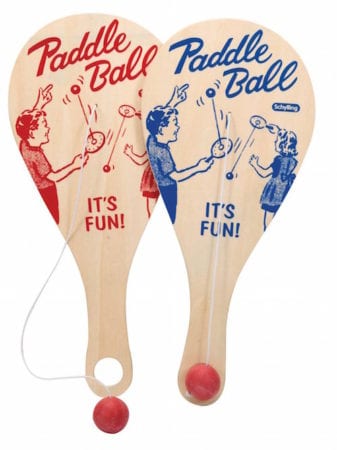 This is an outdoor game that has become very popular as a party game and people can be spread out to play. 

26. Seasonal decorations/treats.
Halloween candy and a few decorations will be fun gifts to get and share in a care package.
If your student's dorm room allows string lights, they are a way to make the room less dingy.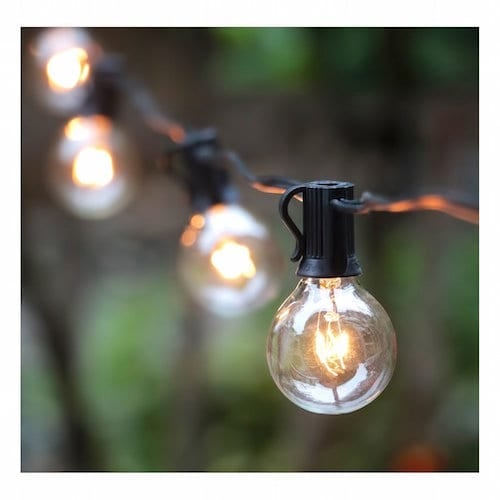 Tervis Tumblers are available with many college logos and they can also be personalized with initials or other designs. These insulated cups are indestructible.
29. Cold/flu season care package.
Send a box with microwavable chicken noodle soup, cough drops, packets of powdered Gatorade that dissolve in water, a selection of green, camomile or other flavored teas, hand sanitizer, kleenex packs, Clorox wipes (if you can find them) and decongestant so your teen has a go-to get well box in case they get a cough, cold, the flu, or Covid.
who wouldn't love to get warm, homemade cookies and a glass of cold milk when they are studying late at night? Insomnia Cookies can be found in more than 135 college towns so take a look to see if they are close to your teen's campus.
31.  Food storage containers
These OXO containers will help keep leftovers fresh in the mini fridge.
Your daughter will love receiving a collection of these trendy facial sprays.
These stylish, lightweight backpacks can be used everyday by your college student and are an updated look to what they might have taken to high school.
These simple bead bracelets are lovely and the company donates 10% of net profits to charity.  There are collaborations with Disney, sports teams, and a collegiate collection!
Use code word GROWNANDFLOWN on checkout for a 20% discount as we are Ambassadors.


Jack Black has a line of lip balms with SPF 25 sunscreen and are available with light flavoring.  It is considered a men's brand but the lip balms are amazing for anyone.
This is my other favorite lip balm for cold weather and I like keeping a tube in my backpack and one on my desk.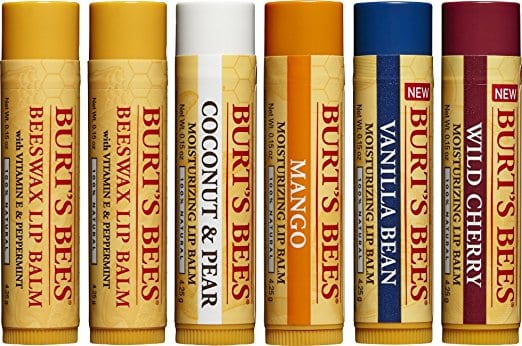 These necklaces are very pretty and come with inspirational messages.
38. Bluetooth Speaker
The UE Wonderboom 2 gets the highest reviews for a wireless speaker.
39. Sweatpants for men and women.
College students will be spending so much time in their dorm rooms this fall with virtual classes that having comfy clothing to wear will be important. These sweatpants for men and women from Uniqlo are well-priced and would be perfect for any student.
40. Sunscreen.
My mom always reminded me to wear it so I am never surprised when she includes a bottle in a care package. Here are some of the bestselling sunscreen brands.
41. Nail polish
A gift of Essie Nail Polish in school colors would make for a fun manicure.
Sometimes guys (and girls) just want to goof around and this fun toy is a great way to do so.
This is so much more than a blow dryer and your daughter will love hers as she styles and ties her hair when she wants to look her best for a Zoom class or interview.
These are my favorite shoes and everyone in my family loves their Allbirds, too. There are slip ons, ones that tie, running shoes and Allbirds made for rainy climates. Plus, they sell socks and undergarments, too.
Popcorn is a low-calorie, high fiber snack and this is an easy to manage microwavable popper.
This reminds me of the Silly Putty I used to play with as a kid.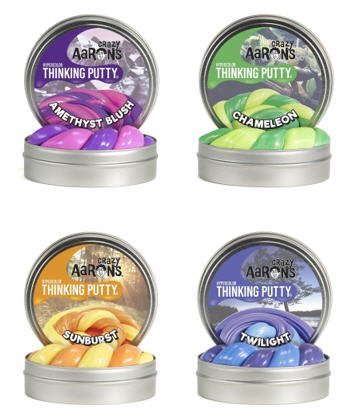 Replenish their toiletries, including a new toothbrush.
48. Cash.
Your kid would be so happy to get an extra few dollars to spend.  Everyone loves this!
Your freshman will be eating in their room this fall, maybe even more than in the past.  If they need some lightweight, easy-to-store plates and bowls, this are very cute from Target.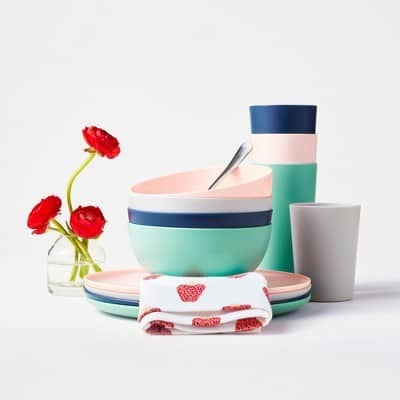 Nothing cheers any college student up more than a handwritten letter from home.
You Might Also Want to Read: 
How to Make a Go-Bag in Case Your Teen Has to Be Quarantined We hope that students stay safe but here is what to put in a go-bag in case they need to grab it and leave their dorm rooms.