When my daughter went to college, and I was faced with an entire calendar year of holidays she'd miss out on, I knew there was only one solution: I'd have to get the holiday to her.
Sending your college student a quick, surprise care package box with a few random snacks, or mailing an actual card at random intervals throughout the year is always appreciated (getting actual mail is ridiculously exciting for them.)
When a special occasion is in play, it's time to step up to the big leagues. Here are ideas for a Halloween care package with small treats and seasonally-inspired presents.
Note: We are a reader-supported site and receive compensation from purchases made through the links in this post.
Halloween college care package ideas
College students love Halloween. Regardless if they are away at school or taking classes at home, give them a little lift by celebrating this holiday with a festive care package.
Candy and snacks
Your college student will love getting a box of cupcakes in a jar to enjoy and share with roommates and hallmates. Available in dozens of flavors, including caramel apple, pumpkin spice, carrot cake, red velvet, and more.
CampusCube has your covered with a fall-theme care package filled with a selection of snacks and treats for your student. They will love unwrapping this very nicely-packaged box to discover many wonderful things to enjoy and share.
Snacks are Quaker Apple Cinnamon Oatmeal, Kopper's Dark & White Chocolate Pumpkin Spice Almonds, Terra Sea Salt Vegetable Chips, Hammonds Candy Corn Halloween Popcorn, Kind Bar Healthy Grains, RXBar Protein Bar, Keebler M&M Cookies, Nature's Bakery Bar, Off the Eaten Path Crisps, HK Anderson Peanut Butter Filled Pretzels, Stash Tea Medley, and our Sour Power Halloween Candies.
NOW! Save $5 on any single care package order — Discount code: GF5
Save 10% on any order of 3 or more care packages — Discount code: GF10
If you're sending candy, make sure to buy in large quantities, like this big bag of Hershey's chocolates, so they can share with everyone around them.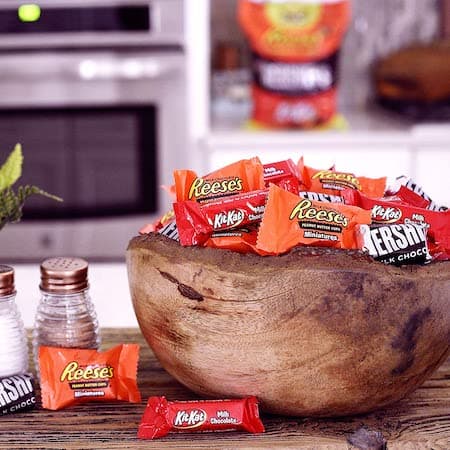 If you've not seen KIND's wide array of bar and snack options, take a look now and create a custom snack care package with our favorite brand of health bars.
You might know Cookies by Design for their cookie arrangements of large, iced sugar cookies, but did you know they also deliver red velvet, chocolate chip, white chocolate macadamia nut, and oatmeal raisin, plus decadent chocolate and millionaire cookies?
Decorations
A big light-up pumpkin is perfect for your kid who LOVES Halloween. This battery-operated and makes spooky sounds, too.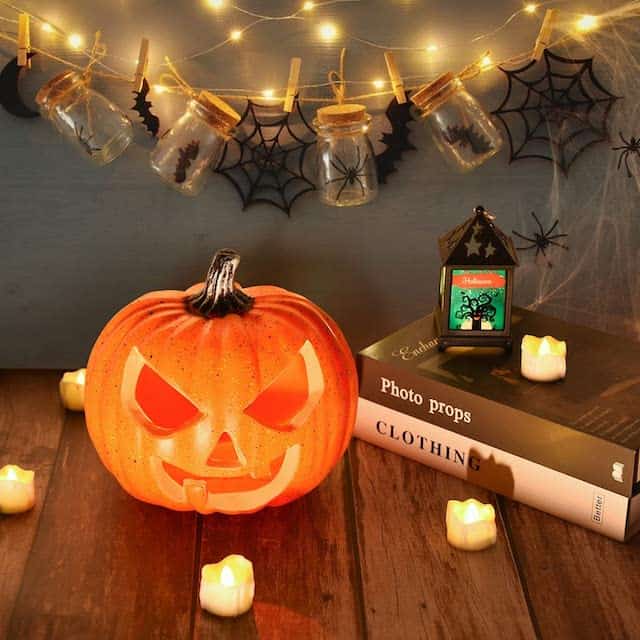 CorningWare stoneware mugs can go in the microwave, dishwasher, freezer, or oven. Plastic lids are BPA-free and are perfect for dorm microwave cooking. Comes in sets of two so your student can share with a roommate.
String lights are one of the easiest types of instant decoration for a dorm or bedroom.  If for the dorm, make sure they are allowed.
Fun signs for a dorm door.
Another instant decoration, yellow tape is a classic for Halloween decor.
These may never come down, even after Halloween is long gone.
While not exactly a pandemic puppy, this cute Chia pet will thrill Star Wars fans.
Costumes and Halloween-ready outfits
Target has a large selection of adult asks, from the elaborate to the minimalist.
This makeup set looks perfect for artistic college students who want a unique Halloween look.
These come in a dozen colors and are well-priced for Halloween.
OPI black polish is a nice touch for this semi-scary season.

Jacko Lantern T-Shirt

Wear jeans or leggings, add this t-shirt, and the costume's done.
A Carhartt beanie may be one of the only hats our teens will actually wear when it gets cold outside. They come in dozens of colors, but a bright orange one would be great for the fall.
This adorable jumpsuit from Athleta can be dressed up or down. Adding a jacket will keep your daughter warm on Halloween and fall.
This is our very favorite sock company for two reasons — the socks are cushioned without being too bulky, and each one has a different inspirational word. "Brave" seems pretty perfect for Halloween 2022.
These Halloween pajamas are super-cute and look super-comfortable!
Slippers are ideal for walking around in a college dorm or apartment. Get orange to go with the theme of Fall and Halloween.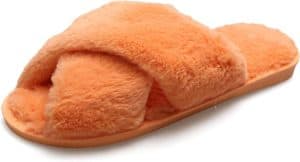 More gift ideas
I hope our kids never grow out of having fun with Mad Libs and this one, for Halloween, is perfect for a college care package.
Stickers are fun for college students because they can put them on their water bottles, laptop, notebooks, and more. 
In the fall,lotion is necessary as the cold can often dry out the skin. This lotion can be used on the hands and body and is enriched with shea butter, cocoa butter, pumpkin oil, and clove oil.
College students can always use more soap, especially if they live in a suite-style dorm or apartment. This Bath and Body Works gentle foaming hand soap is a sweet autumn treat of baked pumpkin, whipped vanilla frosting, and golden honey.
A great way for college students to decompress is by treating themselves to a spa-like face mask. This one is made with pumpkin enzymes.
This lightly whipped body scrub gently exfoliates, and the apple and cinnamon bark smells like Fall.
When the weather turns cold, lip balm is a necessity, and Jack Black is a top brand for guys, although ANYONE would love a set of these lip balms in a reusable tin.
Pumpkin Treats Hand Sanitizers
Hand sanitizer is always useful for on-the-go college students. This bundle of pumpkin sanitizers is great for the fall season.
You Might Also Enjoy Reading:
College Care Packages from Home: 50 Great Ideas