As I prepare to drop my son off at college so many things are going through my mind and of course free flowing emotions where one can burst into tears at any moment (and in fact does). But keeping me sane, in some ways, is the panicked realization and sense of urgency that I need to cram in some not-so-important life lessons. I had 18 friggin years and still I feel my son is not fully baked and not ready.
And there is so much I forgot to mention.
In this lemmings' march towards college drop off I question my parenting and ask myself regularly – did I teach him this? Or that? Oh crap. I need to work this in before he heads out.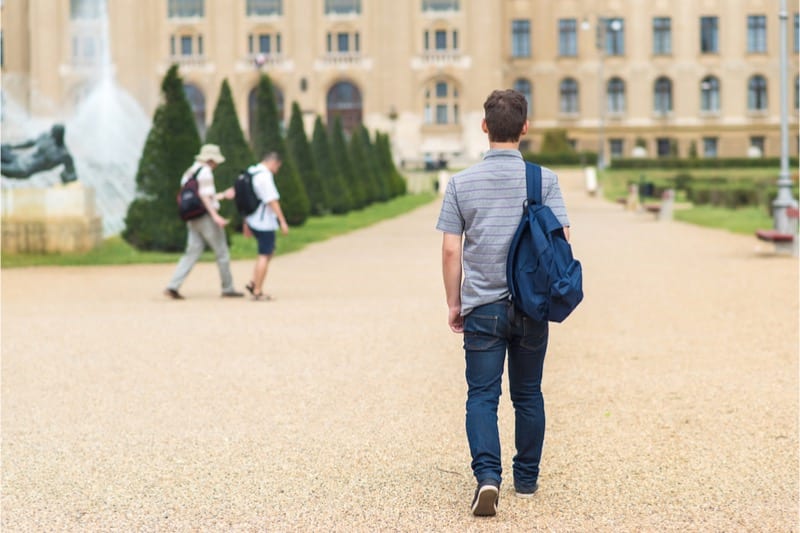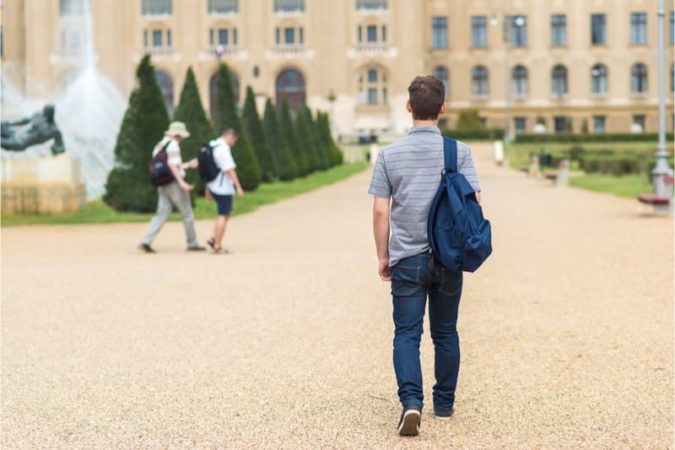 I'm not talking about "please and thank you" and giving a solid hand shake. Looking someone in the eye when you are having a conversation; and always have a suit jacket at the ready.
That 'No' means 'No'. Nor the fact that Communication and networking are critically important! Nor the thought that one should Yes, be kind. Be positive. Eat well. Exercise. Don't procrastinate. Be someone who's Interested. Be positive. Be decisive (sometimes). No road rage. And for gosh sakes it won't kill you to go to a museum once in a while.
I've drilled these and other big themes home. Often.
Alas, as the dreaded "drop off" day gets closer, I have now just been cramming in last-minute, less important life lessons listed here in no particular order:
Add fabric softener.
When you are about to make a purchase at an actual store, while at the cash register (since you probably didn't do this prior to shopping) quickly download off the Internet that store's 20% off coupon. For that matter, when shopping online, google the site on which you're shopping plus the word "Coupon", and seek out percent off discount coupons/codes. Why not?
Once you spray a bathroom cleansing product let it sit for a minute before you wipe away the grime. These things can't be rushed.
Be a solid vacation planner. Buy plane tickets as far out as possible and purchase on-site activities in advance, like boat rides or water park tickets. That way you arrive ready to go. And you save so much money.
Pay bills on time. Or suffer interest rate increases and late fees.
Don't open up too many point-of-purchase credit cards even though 15% off that one order is tantalizing.
No is always No! (Of course, this one is Very important, we have discussed many times but prior to drop off, I am mentioning it. Again)
A wine-colored t-shirt with an army green camouflage patch does not go with black red and white sports shorts. In general: if you wear solid shorts you can wear a more busy shirt with patterns and vice versa. Try to match up with at least just one of the colors when putting an outfit together.
Tossing wet and dirty post-soccer socks in the laundry is never going to end well for the rest of the clothes in the laundry bag. Let the socks dry out before you throw them in the laundry bag (I have actually said this many times in the last many years but this one bears repeating)
Great movies can be watched 100 times. No one is actually counting. For me that's Notting Hill, Airplane and Napoleon Dynamite. For you that's District 9, Django Unchained and Interstellar. And that's great. Watch and watch again. and then again.
It's so much better to throw your dirty socks into a mesh bag before throwing them into the laundry machine (yes there is a lot about socks here)
Seek out what is on the dollar menu.
Make your bed everyday it gives a feeling of accomplishment out of the gate.
Mac and cheese in a box can be cooked just fine in a microwave.
I'm telling you, Friends; Sex in the City (the series); and How I Met Your Mother are great for learning how to navigate relationships and to understand how many women (and men) think. Watch a few episodes before we drop you off? Put aside Fortnite for few hours.
Ok. You were right. Sponge Bob can be viewed any time of day.
Call your mother.
Related:
6 Reasons Why Moms Cry When They Leave their Kids in College
College Care Packages Ideas for Every Kind of Student  
Vicky Kahn lives in NYC. She is an SVP of corporate communications in the media business. And at the moment, a mother on the verge of tears as well as hysterical unhinged laughter.