Write your teen a real letter (pen and paper) telling them how proud you are of them and what you hope for them in the next four years. Emails get deleted.
Remind them to make a dentist appointment.
Sign and notarize the three forms from Mama Bear Legal forms. This will give you tremendous peace of mind.
Remind your teen that homesickness is normal, even typical, and it doesn't mean they are not exactly where they should be.
Control your/your teens' urge to buy too much for their dorm. It is not 1995; two-day delivery is available from most major retailers.
Get an extra pair of prescription glasses and/or contacts and keep your prescription handy, just in case.
Urge them to spend time with younger siblings this summer. Friends are great, but that younger brother or sister will miss them more than they know. Remind them that siblings are forever.
Urge them to spend time with grandparents. Remind them who has been in their corner all their lives.
Try to crawl into your family cocoon, just the 3, 4, 5, or many of you, for a few days away. Recharge and reconnect away from screens, jobs, preparing for college, and all that is about to follow.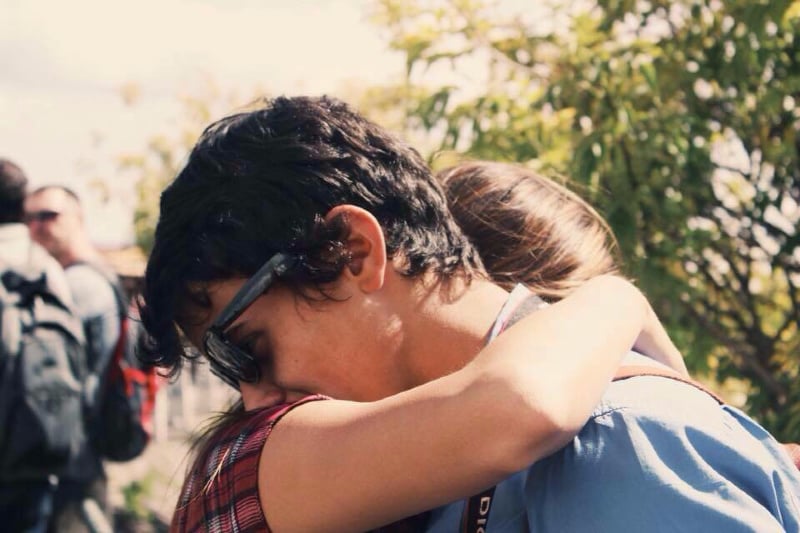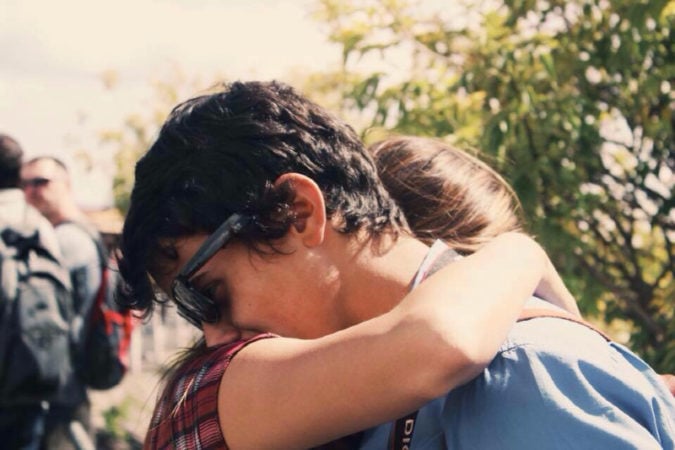 Talk about your teen's health and give them information/background they might need when you are not there.
Help your teen create a budget and find an app or spreadsheet that will help them monitor their spending.
If your teen sees a mental health provider, find out what counseling services their college offers and make sure they have that information handy.
Make sure your teen knows where the closest urgent care and ER to their dorm are.
Tell them to put the ER or any other urgent information on their phone
If you are visiting the campus in the Fall, book your hotels or other accommodations now.
Check if you need to buy tickets or register for events on campus.
Book dinner reservations if you will need them.
Go online and check items that are banned from the dorm.
If your student needs any accommodations or services, have them reach out during the summer rather than waiting for the crush in the fall.
Ask if they have written their thank you notes to teachers, counselors, and grad gift-givers.
Talk over classes they will be taking in the Fall. This is of course their choice, but let them share their thoughts about their future academic direction.
Buy some big blue bags for college packing. Trust us.
Ask them if they have checked that any transcripts, AP reports, or other reports have been sent.
Make sure that any financial aid, merit aid, or loans are in place.
Join the college's parents' Facebook group. It can be overwhelming but is almost always a great source of information.
Remind your teen that you are on the other end of their phone whenever they need you.
Plan when you will see them next. Separating at their dorm room door is much easier if you know that you will be reunited during fall break, Thanksgiving, or family weekend.
Don't make plans to change their room.
Plan something to do after drop off that makes walking away just a little bit easier.
Suggest that you would like to give their roommate your phone number, just in case.
Discuss sharing your phone number before you are standing with their roommates' family in the shared dorm room and your teen is glaring at you.
Don't use the words "Best Four Years of Your Life"; it simply sets the bar too high.
Prepare yourself to cry when you least expect it.
Don't over-focus on practical skills they might not know, they have YouTube.
Do focus on how to get along with a stranger who sleeps a few feet away from you.
Do focus on why it is essential to join things even when you don't want to.
Do focus on why self-care is essential to both physical and mental health.
Remind your teen that although email is not their prefered method of communication, it is their colleges'.
Suggest your student check their email almost daily.
Make sure your teen has their own credit card.
Before you buy anything for your teen's dorm room, have them go online and find out what the college provides.
Have your teen schedule their medical check-up; it's time they took over.
Explore whether orientation is for families or just students.
Talk to your teen about time management tools and how different this will be from high school.
Encourage your teen to start their LinkedIn profile, they will want a summer job.
Set aside time for some favorite family meals.
Talk about how you will communicate when your teen moves to campus, letting them take the lead.
Remind your teen that most new challenges are complex, but you will be there when they need you.
Remind them that everyone is a little scared, but you have seen them work through fear and they will do it again now.
Tell them how much you love them and then let them go.
More Great Reading:
21 Things You'll Love About The Empty Nest