The one constant in college admissions is that it is an individual experience. There is no one approach that works for everyone; rather each family forges ahead with their own set of considerations and goals for a post-graduate future. Moreover, some students forego the process altogether and opt for work or the military instead.
Our family was no exception. The minute my kids entered 9th grade, we were foisted into a campaign for college from counselors, coaches, teachers, and the outside world. We felt like just another indistinguishable cog in the big hamster wheel of college admissions. Amid this onslaught with my eldest, we adopted a critical philosophy that changed our trajectory.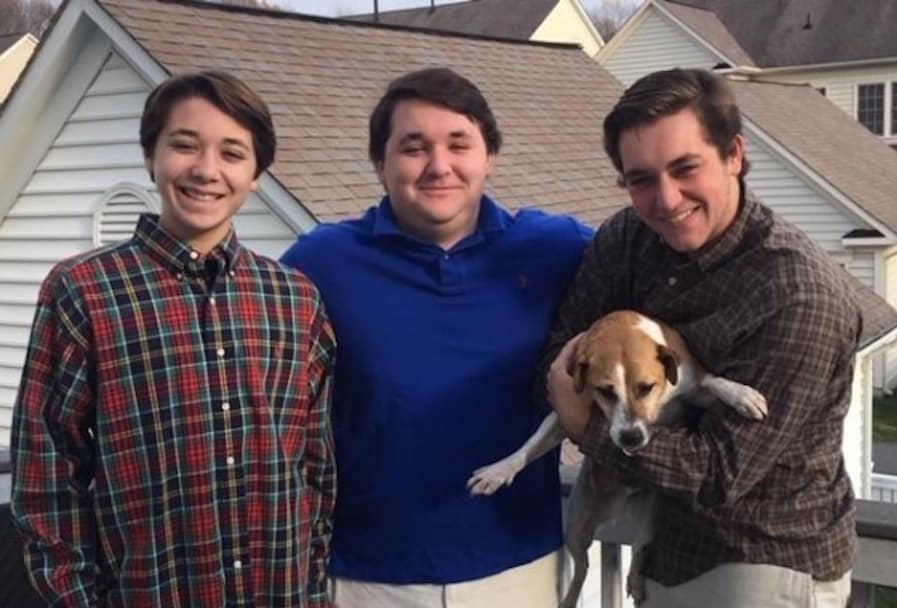 We didn't let college take over our son's high school experience
Just because college is the goal, doesn't mean college should take over a child's high school experience.
What exactly does that mean, you ask?
It means that we made the decision to throttle down academics and ramp up quality of life. And now, with three unique students all successfully launched into college, I know it was the right choice for us.
***This is the part where I should insert 100 asterisks and add the caveat that this was a family choice that worked for us. Your strategy may be completely different and fine for your family. ***
Every family needs to decide on their own path
I share this in the hopes that it helps families with spectacularly average kids (like mine) who have no aspirations for Ivies, are not 100% sure of their major, and with no college credits or AP scores replacing freshman university classes. Families wondering if it will all work out and feeling like they are not the norm.
This was our student profile three times over — even with my eldest graduating from a highly ranked, private, college prep school. My younger two attended public school but our approach remained focused on balance and a lack of pressure. 
As far as academics, through three kids we amassed a whopping four AP classes. My younger kids took one senior year with my oldest taking one in 11th and 12th grade. I followed their lead much to the dismay of their counselors. They also all had a study or resource period senior year as well. It may not have been academically rigorous but allowed them time and space to catch up on assignments, see teachers, or study which kept grades up. 
The private school gave parents no access to grades, so it trained me to communicate expectations and have conversations regarding GPAs. Believe me, there was plenty of nagging about assignments but overall, the kids knew they were in charge until they sent out an SOS to me, a teacher, or both.  
In the same bucket, we did no formal prep for standardized testing. We bought the big, fat test book and guide and the kids did sample tests at the kitchen table and reviewed strategy and answers as the months rolled on. My younger two with executive functioning challenges, took the ACT two times but once we reached a point where the scores were in line with grades, we stopped.
Our kids were realistic in their college applications
When applying to colleges, none of my boys had a GPA over weighted 3.5 averages going into senior year. This, along with cost, was a huge consideration in making the college list. While each one applied to a real reach school, they were realistic about their sweet spot academically. As a result, we had a slew of schools to choose from, some offering in-state tuition through the open market and others offering merit. 
All three boys played not only a high school varsity sport but club and rec sports as well. They shot hoops outside after school and on weekends. The two oldest had part-time jobs for approximately ten hours a week but my youngest was embroiled in Covid college prep so had no outside commitments for months. We skipped school occasionally to run to the beach for a long weekend and let them sleep in late a time or two a semester for mental health.  
We are heathens.
All of this is not to say that we exhibited superior parenting, but that we knew what was right for us and blocked out the noise and influence to the contrary. Just as social media is the machine killing our kids' self-esteem, the college machine is messing with parents' heads too.
No one knows your child better than the adults who have had a ringside seat for a decade or so — except the child themselves. Open communication and realistic goal setting can make the high school years a wonderful springboard for growth and exploration outside the classroom.  
As young adults, our kids need to learn balance and how to emphasize their strengths on a daily basis. If we don't teach them to listen to that inner voice and block out all the "shoulds" we are doing them a disservice.
Success is an individual process with no two paths looking similar. And that is just how it should be. In high school and beyond.
More to Read:
The Pressure on Teens to Achieve is Real, Here's How Parents Can Help