At the AP fair in my son's high school, I listen to the teachers list their expectations for students who will take their classes next year. I have been through the rigmarole before, with my firstborn who is now in college.
This time though, I listen with the ears of one who has been wizened by the drill of the college admission process. And this time I agree with all that the teachers have to say. The courses are rigorous, and students should only take them if they have a passion for the subjects. Taking on a full AP course load is unnecessary.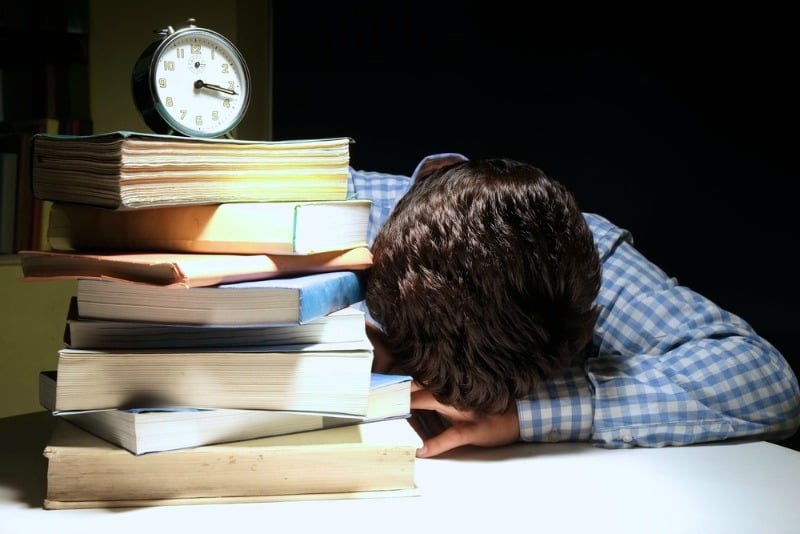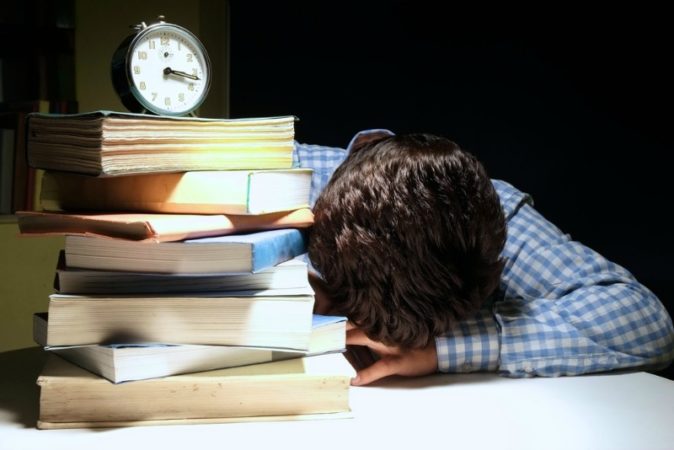 I am not making my teen take AP classes
Four years ago, while I sat in the very classroom, I did not pay much heed to their advice.
We had recently moved to the US and I was clueless about the admission process. I had a very narrow vision of the path ahead and did not look beyond the skillset that my child required to enter a good college. My parenting stemmed from the all-encompassing question — what are colleges looking for?
At every college we had visited, admission officers had reinforced the fact that they wanted to see well-rounded kids challenge themselves. I translated that to taking every AP class in school and pursuing extra-curricular activities to perfection, whether they enjoyed it or not.
So, I was disappointed when my daughter did not add as many AP classes to her schedule as some of her peers in junior year and was anxious when she gave up playing the piano and violin before senior year. I fretted about how this would reflect on her resume.
I pushed my daughter to do what I deemed right, but she pushed back. "I'll do it my way" — she asserted, and I had no choice but to step aside and let her.
She was academically sound but in a high-performing school, she was just one amongst many. She enjoyed learning foreign languages, cooking, and making jewelry in her spare time. She is a very good kid, but I wasn't sure if that was enough. With no app innovations, sports trophies, debate certificates, or theatre achievements to her credit, how would her resume stand out? 
Despite my pessimism, everything fell into place. My daughter is now a sophomore in a good college in-state and is happy. She has a wonderful internship lined up for the summer and is on track to graduate early. As a mother who has watched her navigate the journey, I realize that stepping aside and letting her take lead was the best thing we did for her as parents.
When we gave her the space to make her own choices in high school, she learned to set her own goals and take responsibility for them.
She faltered along the way but learned from her mistakes and was able to make better choices in college, be it selecting courses or choosing her tribe of friends. She pursued subjects and interests she knew she was good at and enjoyed, which in turn fueled her to stay focused and motivated.
She spent her time wisely between studying and making time for activities she loved. In short, she learned to take better care of herself. These skills would go with her far beyond the college years.
Watching her spread her wings finally broadened my perspective.
I now know that success was determined not by the A's and 5's on their high school transcript or the string of achievements that dotted their resume, but by an essential factor we often overlook. It was determined by the ability to listen to and understand themselves, an ability that could be honed only when they had the luxury of unscheduled time to explore activities they enjoyed and were not clamoring to fit in more AP classes and extra-curricular achievements on their brag sheets.
Now, as we inch closer to the admission process with my son, and he fills in his course selection for junior year, I am no longer the tiger mom.
After years of playing tennis, when my son announces that he does not want to try out for the high school team, I don't push him to change his mind. I understand he needs to make room in his life for activities that to him spark joy.
I don't fret about the afternoons he spends baking for pleasure, snuggling with the puppy, or learning to fold clothes Konmarie style. He may never be able to account for this time on his college resume, but they are readying him for success in the years beyond.
So, when I sit next to him at the AP fair, whether he chooses two AP's or four, I stay unfazed. He is learning to make choices according to his likes and dislikes and gaining a better understanding of himself. As a parent, my job is to help him develop a mindset that will go with him far beyond the college years. Getting into college is not his final destination.
You Might Also Enjoy:
Dear Graduates, So Sorry That We Have Failed You