Anyone who has had the good fortune of cohabiting with a high school senior in the month of April knows exactly what I'm talking about. May 1st is that fateful day when colleges want a commitment and indecisive students have to stop their hemming and hawing, pro-ing and conning, and just make up their fool minds.
Despite having three headstrong offspring, Mayday! only reared its ugly head once in our household.
The daughter applied early action to North Carolina and because she knew from the day I bullied her into visiting the campus that she simply HAD to go there, her deposit check was written before the acceptance letter was received. And the third kid didn't care where he went, as long as he could play baseball, so he just grabbed the first Division 1 offer he received.
But good old Max in the Middle ran me through the wringer with the incessant flip-flopping, crony-conferring and soul-searching that surrounded his ultimate last-minute college decision to choose Rowan University.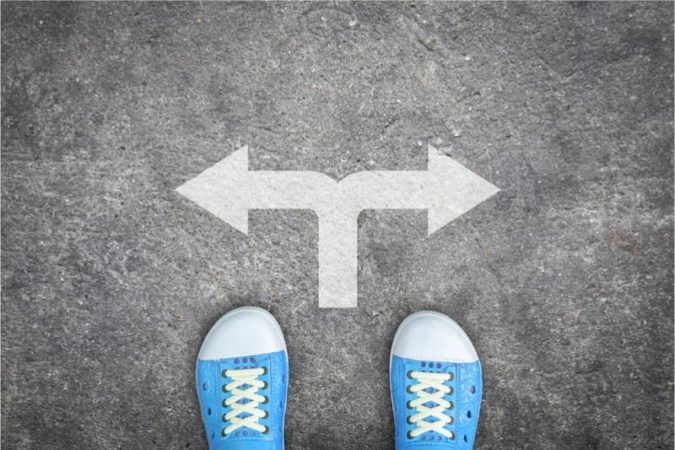 And when I say last-minute, I mean last-minute. He made the announcement to his sweaty-palmed parents at 11:58 pm on the day of the deadline.
Max was basically choosing between Temple University, a seemingly perfect fit, and Rowan, a New Jersey state college that wanted him on their football team. Max is tall and smart and has a good arm, but knew that his quarterbacking skills were nowhere in the league of say, a guy like Tom Brady. So, not only were there concussions and academic tracks to consider, but he had to delve deep into his left-handed soul and ask himself, did he really want to play a sport in college?
Of course he did.
His best friends were doing it.
And as we all know, high-schoolers are the most peer-driven people on the planet. Jamal was going to run track at Temple; Chris was going to play basketball at Pitt; Kris, who had gone to a prep school in Connecticut, repeating a grade and upping his athletic and academic potential, was most certainly going to play basketball in college the following year; and Siddiq was enrolling in a post-grad year at what was essentially a football player factory.
But for some reason, perhaps having something to do with his mother's DNA, Max couldn't make up his mind. His father didn't see the need for him to play in college. His friends didn't see the need not to.
And his mother just wanted him to make a decision and stick with it.
Having grown up outside of Philadelphia and after spending a summer making fresh-fruit drinks on the fringes of the campus, I had a soft spot in my heart for Temple. Its diverse student body came as close to reflecting what Max knew and loved about his hometown as any other school we'd seen.
On the other hand, he had played sports his entire life and I wasn't sure he, or I, was ready to give that up. And Rowan was a lovely little place. The people were friendly, the campus was safe and friends from town were going there. Temple was a little more expensive, but they offered him enough of a scholarship to make the costs comparable.
It was indeed a tough decision.
But, alas, it wasn't mine to make.
And so, I looked through my Parenting 101 text book, found the section on how to help an indecisive child, took a stand and stuck to it.
"Think about what you'd most regret not doing," is what I told him. 
"If one day, in your heart of hearts, you think you'll really regret not going to Temple with Jamal, then by all means, go to Temple," I said.
"If three years from now you picture yourself saying, 'Boy, do I wish I had given football the old college try,' then do it now. Just be honest with yourself and do it for you. Not for your friends. Not for your coaches. Not for your (gulp) parents," I told him.
In the end, the very end, the "two minutes until you've lost your spot in both schools" end, Max chose football and committed to Rowan University.
"And remember," I said, much to my spouse's chagrin. "Nothing is forever. You can always transfer."
Which, of course, is precisely what he did. He transferred all the way to Los Angeles after his freshman year.
To one of the most expensive schools in the country.
"You're the one who put the idea in his head," my ever-loving spouse reminded me. In the three years that my middle son was in California, he didn't call on me for advice very often.
He wrote his own script from 3,000 miles away using the three-hour time difference excuse for not consulting with his parents on housing, classes, internships – all things that he is now completely capable of figuring out on his own.
As a parent, I have to assume that my words of wisdom fall on deaf ears. But recently and uncharacteristically, Max called to ask what I thought about a choice he had to make. I clearly disagreed with what he clearly wanted to do and he more or less hung up on me.
I later got a text apologizing for his shortness.
"Sorry, Mom," he said. "But someone once told me that I should make decisions based on what I'd most regret not doing. So, I'm doing it."
And he did.
And whether it was right or wrong, it was his decision to make.
His regret to release.
And his life to live.
Related:
Dear Son, I'll Try Not to Roll My Eyes at You, Too
College Decision: Why Your Teen Needs Help
Care Packages From Home: 50 Great Ideas
SaveSave
SaveSave
SaveSave
SaveSave