I want to talk about not talking about college admissions with our high school seniors. This may not be a popular opinion, but hear me out.
As a veteran teacher of high school seniors (headlong into my twenty-fourth year) and an Advanced Placement English Literature teacher, I can tell you that college applications are all they want to discuss. Before the bell rings to signal the start of class, there is a whirlwind of chatter in multiple acronyms: 
"Are you applying E.D. or E.A.?"
"Are you retaking your SAT this Fall?"
"Am I taking enough APs?"
"I'm worried about what Calculus will do to my GPA!"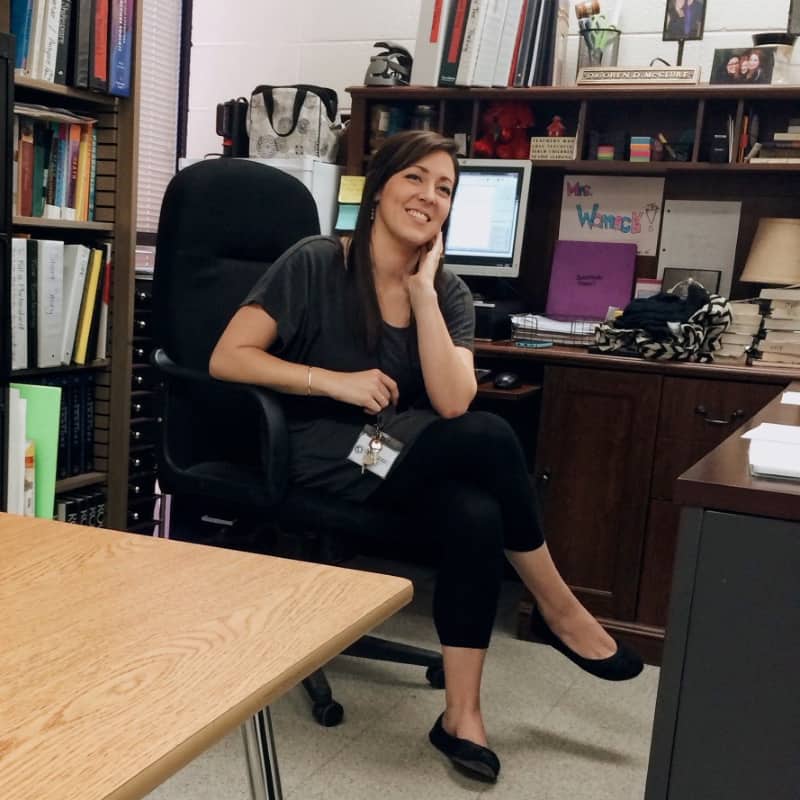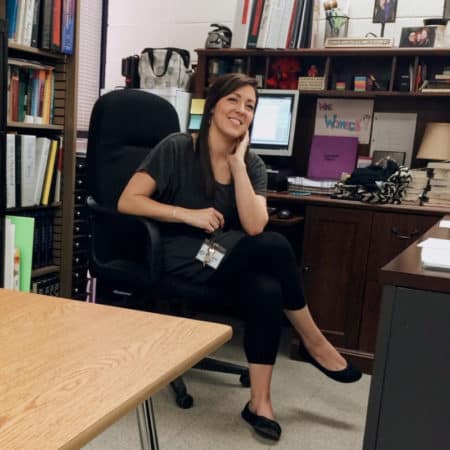 It's constant. And it's worrisome. If our children are filling their downtime with banter about deadlines, college essays, and whether or not they should hire a college coach (because when you are teaching in an affluent suburb, this is an option), do you think this is what they want to talk about at the dinner table? For some kids, maybe. But that may be part of the problem.
Last week, a student approached me and asked how to turn his average in my class from a D to an A in three weeks. He explained that he was being recruited by an Ivy League school and, in his opinion, the D in my class would ruin his future. To take a step back, this was before the midpoint of the first quarter.  
My wish for my students is that they focus on improvement, resilience, and learning
Ample scaffolding was provided to ensure that the student would perform better in the next round of assessments, and I was confident that their average would improve. However, I wish for the student to focus on improvement, resilience, and the learning that would take place, not just a quick-fix solution to impress a college recruiter. I have witnessed this student's mental health decline in the past few weeks as he buckles under the pressure to "get in," and it is no way to live.
Although I recognize the drive for many students to attend an elite, four-year college or university, my greatest hope for young adults of this precocious age is to realize that their value in this world is not measured by the sticker their parents affix to the back window of their SUV. I speak from experience: my child's school logo resides on my car window, visible each time I peer into the rearview mirror. 
I was proud that my son made his decisions independently
My son went through the admissions process a year ago, but what made me most proud of him was not the list of competitive schools he may or may not have been applying to–it was that he made decisions independently. Ultimately, he was admitted to a few schools considered more prestigious than the one he decided to attend. Still, he carefully weighed his options and decided what was best for him — a school with the programs he desired and the location and size he preferred. 
The truth is, our college-bound kids will soon figure out that once they find their passion —which could happen in their freshman year but will likely happen much later in life — it will not matter much which school they decide to attend. I am not naive; certain doors open in crowds depending on connections. However, the most successful people I know do not introduce themselves by their alma mater. 
Let's get back to talking about other things
My wish for my students and other high school seniors is that we, as parents and teachers, start talking about something other than college admissions. Let's get them back to simpler times. 
Let's talk about how their sports teams are doing. Or whether they are going to audition for the play. Or what book they are reading for fun. Maybe there is a concert they would really like to go to this weekend. Let's talk about Homecoming, the school newspaper, or the new pizza shop that opened up down the road. 
Let's talk about a movie they want to see or what they are currently binging on Netflix. Let's walk the dog, get a coffee, and enjoy this last year that we have with them. Together.
Let's talk about who they want to be
Let's start talking about how they want to walk in the world — and who they want to be beyond someone wearing a college sweatshirt that somehow equates to their value —because we deeply know they are worth so much more than that.
Let's stop talking about college admissions and start talking about what gives our kids purpose — then and only then will we allow them the opportunity to land safely and confidently where they belong.
More Great Reading:
Moving from Parent to Partner In the College Admissions Experience