Navigating the college admissions process and finding affordable schools for your family is a complicated, consequential, and stressful project. These 14 books are the best guides we have found to help you every step of the way.
Note: We are a reader-supported site and receive compensation from purchases made through some of the links on this page.
Best college admissions books
Fiske Guide to Colleges has been rating and reporting on post-high school education for 40 years. When you don't know where to start, start here.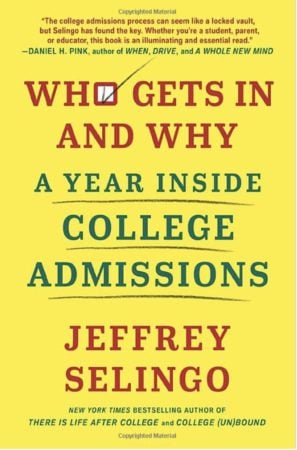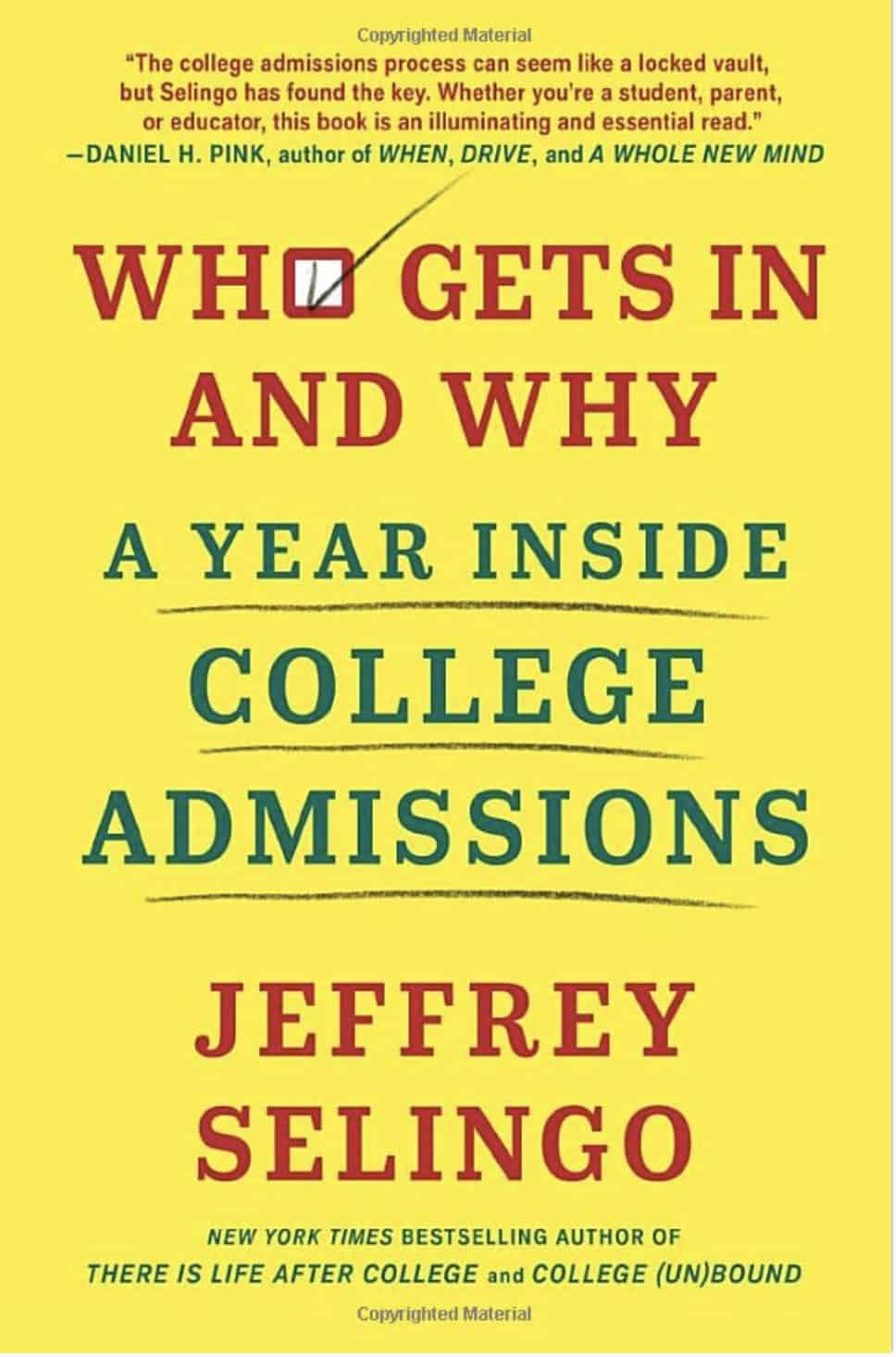 Bestselling author and education journalist Jeff Selingo spent months embedded in the college admissions departments of three different universities. He gained a true insider's view of what happens when decisions are made about the students to admit and those to deny.
This insightful book guides families on helping their teens discover fit on every level.
New York Times "Your Money" columnist and bestselling author Ron Lieber offers families an insider's look at the factors that go into the myriad ways colleges charge families for higher education. With this New York Times bestseller, he provides readers with a roadmap to better understand merit and financial aid and make sensible choices for finding affordable schools for their teens.
Rick Clark, Assistant Vice Provost and Executive Director of Undergraduate Admission at Georgia Tech, has written this excellent guide, offering families a chance to learn how admissions officers think about the college application process. Written with co-author Brennan Barnard, Director of College Counseling and Outreach at the Kahn School, this is THE admission guidebook for families that will take them through the entire college admissions process. Available now in a recently-issued second edition.
Rick and Brennan created a workbook as a companion to their bestselling book to help families through the college admissions search. With activities and exercises for students, this workbook will help teens every step of the way.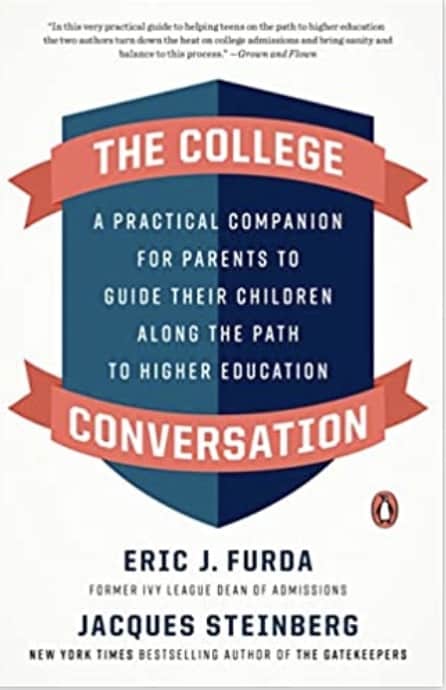 Eric J.Furda, former Dean of Admissions at the University of Pennsylvania, and bestselling author Jacques Steinberg guide parents about the crucial conversations they must have with their college-bound teens. It is organized into five sections: the Discovery Phase, the Search, the Application, the Decisions, and the Transition to College.
This is a book that parents can keep on their nightstand from their teen's junior year of high school through their freshman year of college, knowing that the advice is from some of the most knowledgeable and thoughtful professionals in higher education.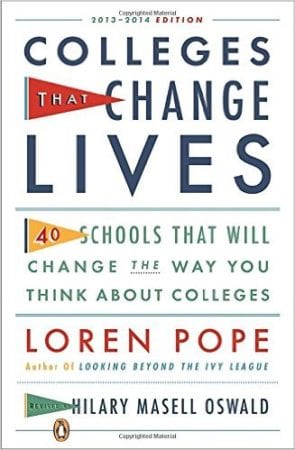 Exceptionally researched and written, pick up this title if you're looking to find the diamond in the rough of colleges. If you're seeking more than football games and keg parties, and need a comprehensive and regionally targeted list of options and their academic offerings, don't let this one get by.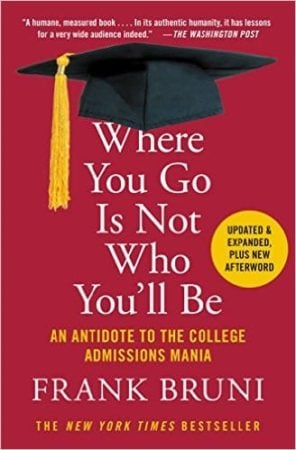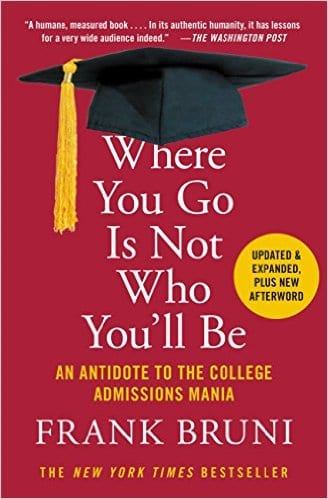 This New York Times bestselling book is your first defense against the overly competitive and anxiety-laden process. Reassuringly, award-winning journalist Bruni defends the fact that the college your teen ends up attending is anything but the sole determining factor in what kind of successful future they will have.
Download the Grown and Flown College Admissions Timeline (free) that will take you and your teen from ninth grade through acceptance.
Choosing a college is the most complicated process in our teens' lives and is easily one of the most perplexing and expensive for parents. Authors Horn and Moesta created a research-based approach to help families better understand what's motivating their students to attend secondary education and how to find the best match that includes not only traditional 4-year colleges but also community colleges, vocational training, and more.
Recently updated, College Match has worksheets to help students begin the narrowing down process of college choices; this title also enables you to find what college guidebook is correct for you.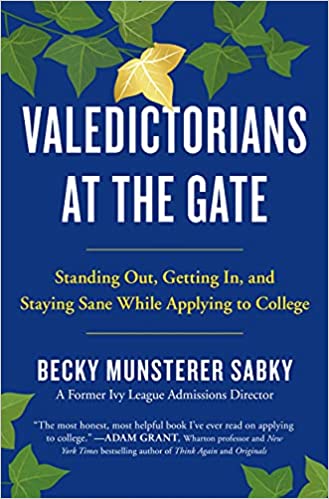 Former Dartmouth College admissions director, Becky Munsterer Sabky, pulls back the curtain to show families how admissions decisions are made and gives empowering advice and information to teens about the process.
Including the latest FAFSA forms, guidelines, and help for the 2023-2024 year, Newsday proclaimed this to be a "first-rate guide to the financial aid maze" and covers everything you think you're missing when it comes to funding college."


Jam-packed full of all the info you will need to apply for each scholarship entry, this is your one-stop-shop for all things scholarship. It includes information on "billions of dollars in scholarships, grants, and prizes." With the upcoming FAFSA changes, having a guidebook like this one to help families anticipate how their college funding might be impacted has never been more important.
Timothy L. Fields, Senior Associate Dean of Admission at Emory University, and Shereem Herndon-Brown, founder of Strategic Admissions Advice, are both admissions professionals and parents. Their book discusses concerns for Black families in the college admissions process.
Are you looking for advice from experts in college admissions? Do you want to learn more about colleges that offer generous merit aid? Join College Admissions: Grown and Flown membership to ask your questions and get answers in real-time with weekly LIVE sessions.
More to Read: