Need a few more ideas when looking for presents for your older kids?  Here are 20 hot gifts for teens and college students that Grown and Flown readers love.
Grown and Flown receives a small amount from clicks through these Amazon links which allows us to pay our writers. 
Gifts for Teens and College Kids
Spikeball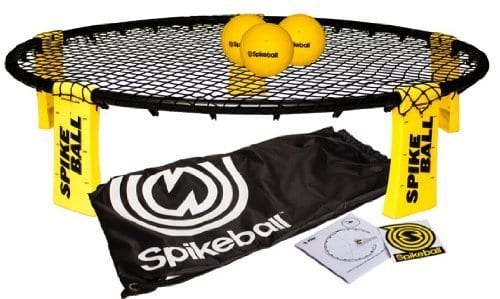 Amazon Echo Dot
Cool Mist Travel Humidifier Stick
The Last Lecture

Can You Imagine Air Power Soccer Hover Disk
Revolar personal safety device
Kan Jam 
Do Your Laundry or You'll Die Alone: Advice Your Mom Would Give if She Thought You Were Listening
Portable Table Tennis Set
Bath Bombs
Desk Lamp w/ Dimmer and USB Charging Port Outlet
10ft USB Cord Charging Cable
The ABCs of Adulthood: An Alphabet of Life Lessons

"Pearls of Love" Sterling Silver and Pearl Necklace
Anker Candy bar-Sized Portable Charger 
Vibrelli Universal Bike Phone Mount Holder
Don't see What You Like on This List?
Gift Ideas: 25 Under $25 for High School and College Kids
Gifts for College Students: 18 Favorites They Will Love 
First Job and Graduation Gifts 
SaveSave
SaveSaveSaveSave