Need a few more holiday gifts for your teens or college students?  Here are 20 of the most popular gift ideas to go right on your shopping list.
Note: We receive compensation  from purchases made through these links.
Holiday Gifts for Teens and College Kids
Monopoly Fortnite Edition
Now, Monopoly comes in a Fortnite edition, perfect for the teens in your family who are obsessed with  Fortnite. Here's a way to get them off their screens over the holidays.
T-Shirt Quilt
A t-shirt quilt using all of your teen's favorite t-shirts from their days in high school is among our most popular gifts for teens.  You get rid of the stacks of t-shirts and your teen has a personalized keepsake. When you use the code Grownandflown, take 35% off your purchase.
Pet Pillows
Your teen has friends, but if their very best friend is the dog they have grown up with, why not give them a pillow in the likeness of their furry BFF? These custom pet pillows are handmade in Brooklyn and all you need to do is submit a favorite photo of your pet.
Anker Candy-Bar Sized Ultra Compact Portable Charger

Having a dead cell phone is the last thing we want our teens to contend with. This ultra compact and super fast charger helps keep them their battery charged while they are on the go.

Instant Cameras
Taking and printing out photos – instantly – with a Fujifilm Instax Mini 9, makes old school photography cool again. Cameras come in light blue, cobalt, flamingo pink, smokey white, and lime green. Comes with a selfie mirror and macro lens to allow for one-of-a-kind keepsake photos.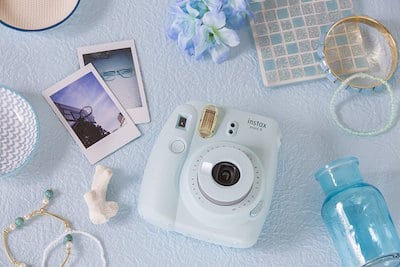 Travel Cubes
These packing cubes make packing and staying organized so much easier.
Frother 
Teens and college students are part of the Starbucks generation and, with this stainless steel frother, they can create their own favorite coffee drinks at home and enjoy the savings.
Echo Dot
Having a digital assistant may be your teen's favorite holiday gift and now the Echo Dot is in it's 3rd generation so the functionality is even more incredible.
Wireless Earbuds
No wires, just incredible sound with these bluetooth-enabled earbuds.
Blowdryer Styling Brush
This is a little bit more expensive than your classic blow dryer but your daughter will love being able to dry and style her hair more quickly than ever before.
Kendra Scott Jewelry 
We love all the Kendra Scott jewelry and think that these necklaces are especially pretty.
Make Your Bed
This slim volume was a legendary commencement speech given by Admiral William McRaven to college students at UT Austin.  He starts with the simple premise that making your bed can be a transformative action that helps any of begin our day with purpose and success. This is a best-seller for a reason.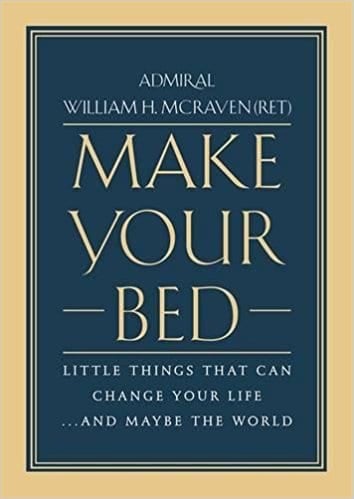 Clear Tote Bag
No longer can we bring traditional bags or totes into stadiums or arenas.  This one will pass the regulations at colleges or professional venues.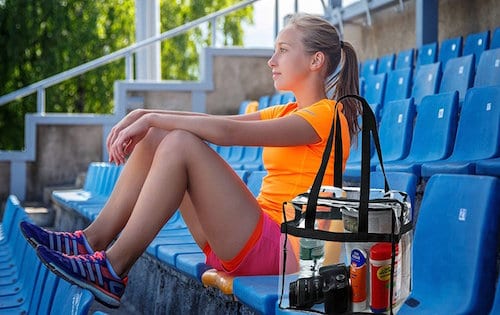 Hydro Flask
Hydro Flask is the most popular brand of water bottle among our teens and college kids out of the hundreds of ones out there in the market. They come in many different sizes and colors.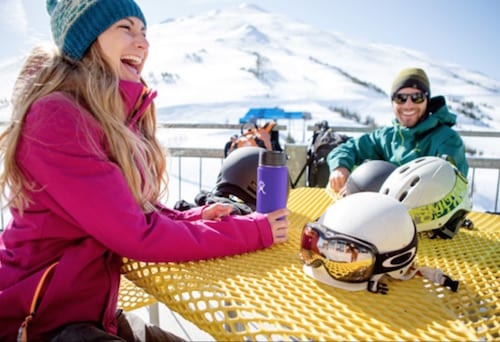 Spikeball

This is among the most popular sports on campus that anyone can play.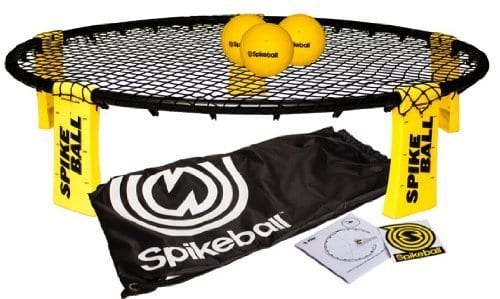 Toiletries Bag 
We think this compact toiletries bag is the perfect size for a teen.  They come in dozens of colors, too.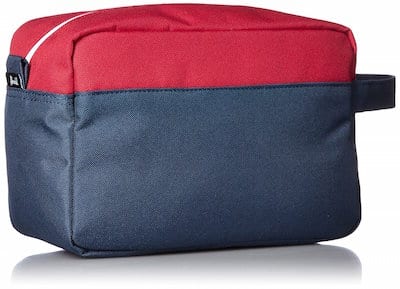 Desk Lamp w/ Dimmer and USB Charging Port Outlet
This sleep and modern desk lamp has 10 settings for different degrees of brightness, a USB charging port, comes ready to plug in and use.
Game of Phones

Another fun game for teens.
Bike Light
This light charges with a USB connection and now comes with a tail-light, too.  It is easy to install and a great safety device for anyone who bikes.
Vibrelli Universal Bike Phone Mount Holder
This is another of our most popular holiday gifts for teens and solves the problem of what to do with a phone that you need for directions while you bike.
Related: Holiday Gifts Lists 2019
Awesome 2018 Holiday Gifts for Him
2018 Holiday Gifts for Her that She Will Love 
SaveSave
SaveSaveSaveSave
SaveSave
SaveSave
SaveSave
SaveSave