Since the Varsity Blues scandal rocked the college admissions world and shocked the sensibilities of any ethical person, it is perfectly reasonable to ask, "What's changed? Will admissions officers believe my child's story?" The answer is not so simple.
Even though the vast majority of applicants are 100% honest and worthy of the honor system that has always characterized college admissions, the scandal took on a life of its own leaving admissions officers (AOs) to pick up the pieces.
Without the capacity to verify every accomplishment or award, AOs will be looking more closely than ever before at letters of recommendations as a way to understand your son's or daughter's "character." I often tell my students that "grades and test scores get you into the good pile, but character makes you stand out from the good pile."
The good news is that, with the right approach and focus, students have the opportunity to make letters of recommendation work for them — even more than in the past.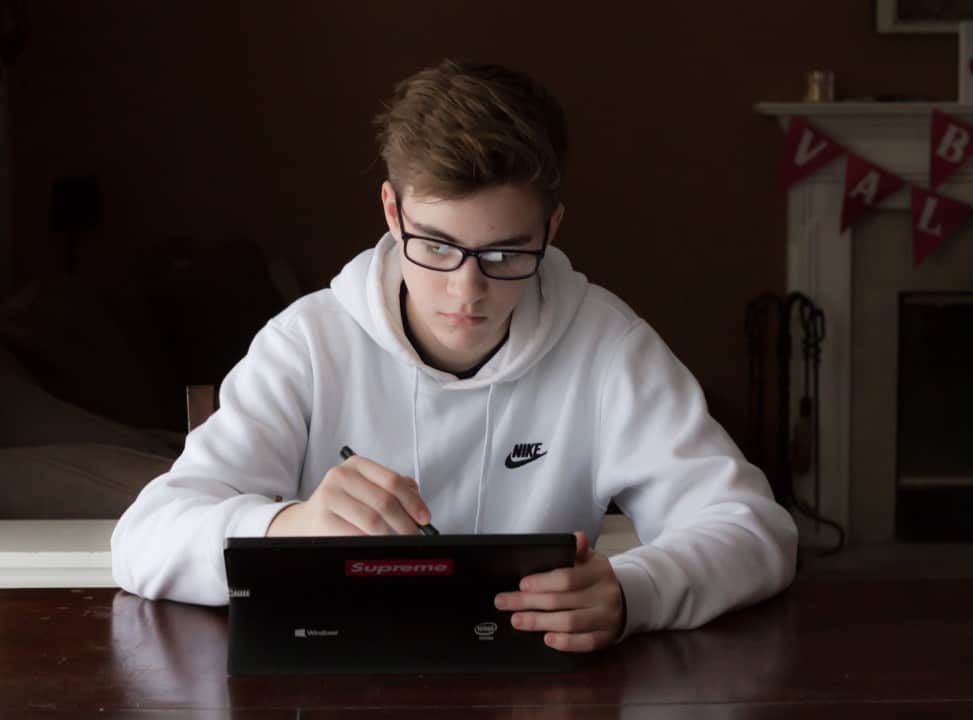 How to get a strong letter of recommendation from a teacher
When selecting a teacher, prioritize familiarity above all else.
In our work we encourage students to consider first the specificity with which a teacher can write about a their contribution to the classroom. A mediocre letter is one where the teacher just uses blanket adjectives: "He is courteous, respectful, active in class discussion, always enthusiastic." These generic descriptors will not help a bleary-eyed admissions officer feel like he knows you.
A great letter tells a story: "One day we were discussing the Trail of Tears and whether members of the class agreed or disagreed with the removal of Andrew Jackson from the $20 bill. I can remember when Jason spoke up and said, 'It's amazing that we don't refer to the Trail of Tears as a genocide—because isn't that what it was?'"
The bleary-eyed AO just sat up a little, said "Hmmm," and read on. That is what a student should want from a reader who is submerged in a pile of applications with equally impressive stats and boilerplate letters.
Try to match the teacher with the future area of study.
The vast majority of colleges ask about your intended area of study on the Common App. While it's not a good idea to compromise a potentially engaging letter in order to match the teacher with a student's intended major, it does help if the recommending teacher's subject area relates to the student's future major.
As much as possible, a student's application should tell a cohesive story. All things being equal, a student hoping to study political science, should seek a recommendation from a U.S. history teacher — assuming they did well enough in the class to catch the teacher's eye.
Include a non-academic recommender to round out the character story (if allowed by the college.)
In college admissions, very few things labeled "optional" are really optional, including the non-academic recommender. Yes, the application may be considered officially complete without this letter, but students who don't include it pass up a huge opportunity. However, to avoid admissions officers thinking their time was wasted it's best to stick with only one non-academic letter.
Students should choose the person who can speak about their greatest contributions outside the classroom. They should think about a sports coach, a director of a theater production or the leader of a non-profit with which they've volunteered their time.
Again, and importantly, this letter is not necessarily a verification that the student completed a task, but an anecdote that shows their greatest contribution and gives the reader a sense of how the student will add to the vibrancy or culture on campus.
Be genuine and help the teacher help.
Teachers want to help motivated students. They feel pressure to write letters that are honest and impactful. The student's job is to be respectful and help them. Students should request a letter in person if possible and do so sincerely, knowing that teachers are often not paid extra for taking on this responsibility.
After the teacher consents, the student should share a personal bio, resume, and a most meaningful experience paragraph with the recommender.
The personal bio should describe the student in just 175 words, painting a big picture of who they are and where they are headed. The resume should distill much of what is on the Common App into a single page, ideally including GPA, test scores, and most prominent activities and honors.
Last but absolutely not least, the "most meaningful experience" paragraph is a customized blurb of no more than 125 words for each recommender, in which the student describes the most meaningful experience working with the recommender. This can especially help a letter writer recall a specific anecdote to share.
So, what qualifies as a successful recommendation letter? The best letters pass the same test: the "she's the one who…" test. Think back to the bleary-eyed AO with three coffee mugs and a stack of files on his desk. It's 6:30 p.m. in the dead of February and he's missed another workout.
A colleague comes to his work area and asks what he thought of Sophia Cooper. Even after reading hundreds of letters, if the exercise-starved admissions officer looks up from his Tupperware container of last night's dinner and says, "Sophia Cooper? She's the one who…," the letter worked.
We are in a new era of college admissions. Another layer of uncertainty has been added to a process that is more competitive than it's ever been. Student accomplishments absolutely matter, and it stinks that some people have introduced a shred of doubt into an already difficult rite of passage.
It's not fair, but it's the reality. If there is an upshot, it's that the letter of recommendation is no longer an afterthought but rather a central part of the mix. Students who make the letter work for them, who give the overworked and underpaid admissions officer a smile on a winter night, will ultimately be pleased when decision day arrives.
You May Also Enjoy: