As a mom of four teens, I thought that I'd seen everything, but nothing prepared me for the anguish that a single word in an email could cause. The word? "Unfortunately."
My 18-year-old son is the oldest of four kids so his milestone firsts were not only his own; they were brand new experiences for me and my husband and the learning curve was steep. Under our careful guidance, our British-educated son applied to six U.S. East Coast universities in his senior year and easily decided which of the six would be his early action choice.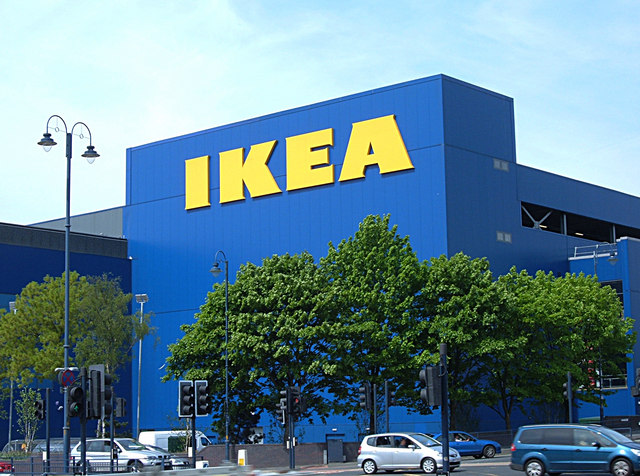 My son was confident about his first choice school
His excitement to join the student body at his top pick school was palpable, contagious. I was excited too. He followed the school on Instagram, filled an online basket with school "merch" so the order would be ready to go when he received the acceptance letter that he was so sure was coming. He talked endlessly about the university's basketball team (he followed them on Instagram too), what campus life would be like, and what classes he'd choose; that's how certain he was that he'd be accepted.
As his parents, we felt reasonably hopeful that an acceptance letter was on its way.
I wasn't home when the rejection letter landed in my son's email box, but my husband was and as he tells it, the scene was a heartbreaking combination of sobbing and disbelief. He called to give me a heads up before I got home.
"I don't know who's in worse shape, him or me," he said in a deflated voice. My husband had invested considerable time and resources into guiding our son. They'd taken a father-son whirlwind tour of all six universities just a few weeks earlier. This was his loss, too.
He was devastated when he was rejected
Our son was devastated. We were devastated for him. My son who now shaved and sounded like a man sat in his room for hours, intermittently wailing and staring silently at the email, still open on his laptop.
Out of my depth, but desperate to do something, I knocked on his door and slowly entered his room.
"Hey," I began tentatively. I've been meaning to go to IKEA this week to get a few things. I'm thinking of going now. Why don't you come with me?"
I was surprised when he looked at me with swollen, red eyes and softly croaked, "Ok, mom." And just like that he was my little boy again.
I didn't have a plan, per se, but I knew that I had to get him out of the house and away from his laptop. He needed to be distracted, just like he did when he was a 6-year-old getting a shot at the doctor. Eighteen years of being a parent had thrown some curve balls my way but they also honed my motherly instincts. My gut was telling me to take him somewhere that had absolutely nothing to do with his normal routine.
During the 15-minute ride in the car he didn't say much and neither did I. Having experienced plenty of disappointment in my own lifetime, I understood the importance of being able to sit with someone's pain; to avoid the temptation to say useless things to try to 'make it all better.' There was no 'better' to be had here. He just needed time. Time and some chocolate, which I deftly pulled out of the glove compartment and handed to him.
Trip to IKEA
By the time we pulled into the IKEA parking lot he'd finished the Kit-Kat bar and was licking the last bits off his fingers when he turned to me and said, "Mom, I just realized, I've never been to IKEA before. Can you believe it?"
No, I really couldn't.
I'd been to IKEAs on 3 continents and countless times. IKEA was always my first port of call every time I moved into the next stage of life. College. Marriage. First home and all subsequent homes. In fact, my son had lots of IKEA furniture in his room but I'd purchased and assembled it myself so I supposed there wouldn't have been a need to take him with me. Until now.
As the automated doors parted and we sauntered in, I introduced my oldest child to the joys of the iconic blue and yellow IKEA bags which we'd each carry through the store and fill with Lord knows what before mercifully arriving at the checkout. I had a fleeting vision of us buying all of the things that parents buy for their kids when they move into their college dorms.
Following the floor arrows, we wound our way through the departments, testing couches and spinning office chairs along the way and stopping to admire some cool LED lamps. We talked about everything BUT the rejection letter and by the time we were ready to pay, I noted that my son was smiling. Really smiling, showing teeth and his angelic dimples.
As we unloaded the contents of our blue bags onto the conveyor belt he quietly said, "Hey, mom, I just wanted to thank you for taking me here. Really. You made me forget about my problems for a little while and I can now check "Go to IKEA" off of my list of things to do in life." And then he hugged me. Right there next to the display of Swedish chocolates and butter cookies. It ranks up there with my top ten proudest moments as a parent.
There are things we can protect our kids from and things that we have no choice but to let them endure. And for those times they must carry a pain which we cannot undo, there is sure to be an IKEA not far from where you live, waiting to wrap you both in the comfort of its vast labyrinth of aisles and afford the time and headspace necessary to put your troubles into perspective.
You Might Also Want to Read: 
25 Bestselling Dorm Essentials for College Freshmen